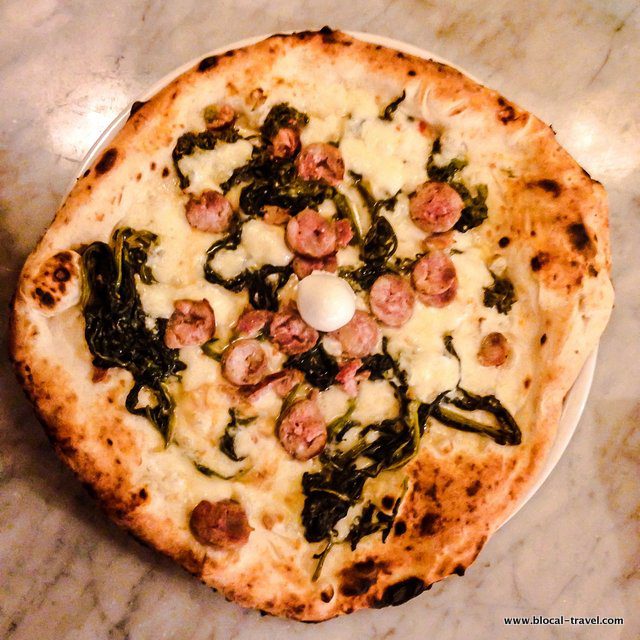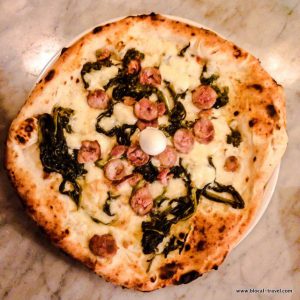 Happy Pizza Day! (Yes, it's a thing).
I'm celebrating with a post I've meant to write for such a looong time, but it took me months of terrible research and supreme sacrifice to write it down because, when in Naples, you can't simply say "pizza": you have to try 'em all. The history of pizza begins a long long time ago, but "modern pizza" developed in Naples in the 18th century when tomato was put on top of the Roman "focaccia" (flat bread).
Neapolitans are very proud of being the holders of the secret of "true pizza", which only comes in two variants: Marinara and Margherita; order something different, and you will be instantly labelled as a tourist (and, consequently, your bill will rise more than the pizza dough).
BEST PIZZA PLACES IN NAPLES > STARITA
Via Materdei, 27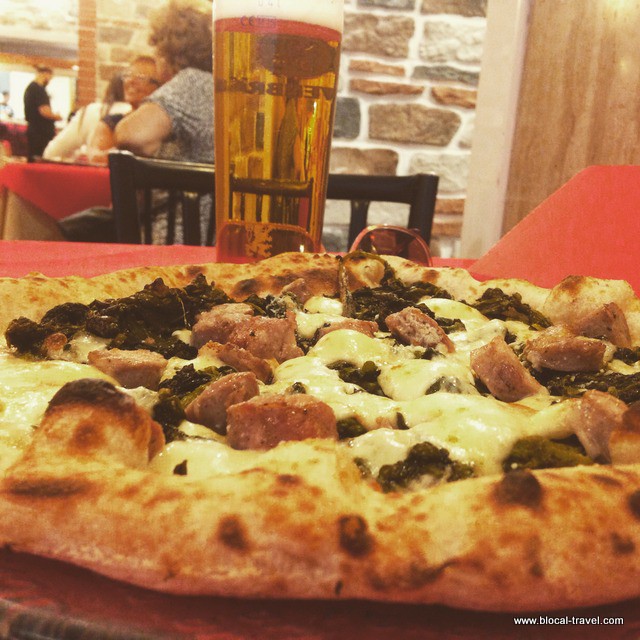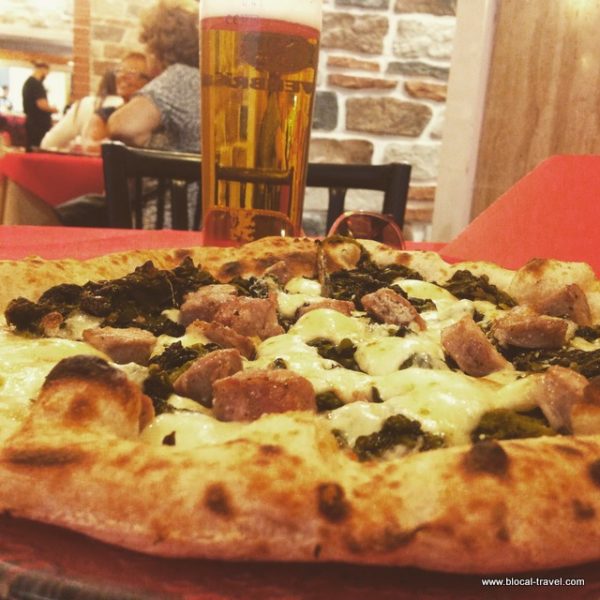 I have already written about the Pizzeria Starita, which is not only my favourite in Naples, but is also located in Stella, my favourite neighbourhood. It opened in 1901 as a tavern, then in 1948 it became a pizzeria and, since then, it has been one of the most popular in town (and so keep in mind that the wait can be long!). The pastry is soft, the crust edge is thick and crunchy, and the pizza is smaller than elsewhere in Naples.
BEST PIZZA PLACES IN NAPLES > PELLONE
Via Nazionale, 93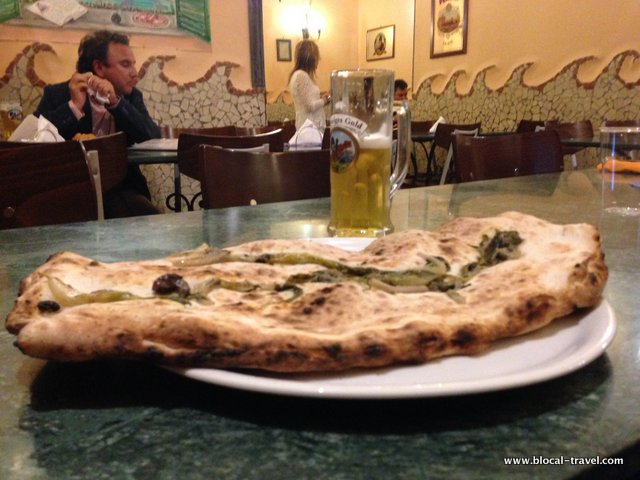 Located near the train station, Pellone is my second favourite pizza place in Naples. Besides the traditional pizza, it also serves fried pizza, which is super-tasty but not the ideal choice if you are going to travel by train right after that (trust me, I tried even that for you!). Pellone's baked pizza is spongy as I like it, perfectly risen and –therefore- lighter than you can imagine: even if the size is huge, you will not feel it in your belly. Not sure if you will spot it later, though…
Via Arena alla Sanità, 7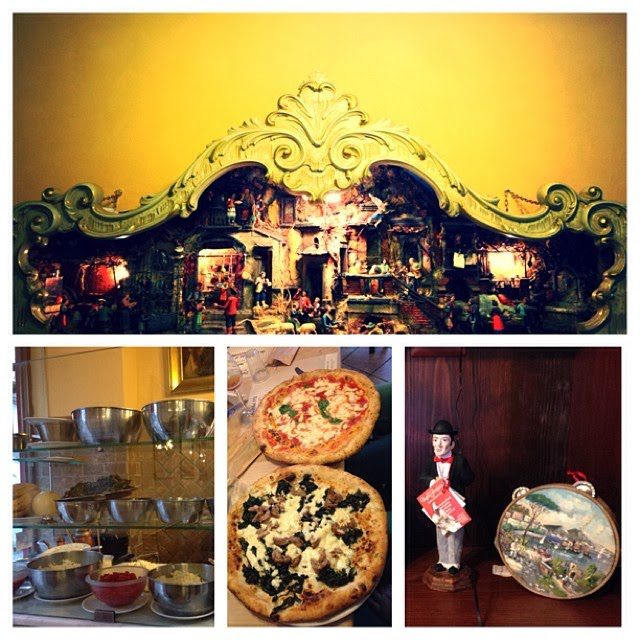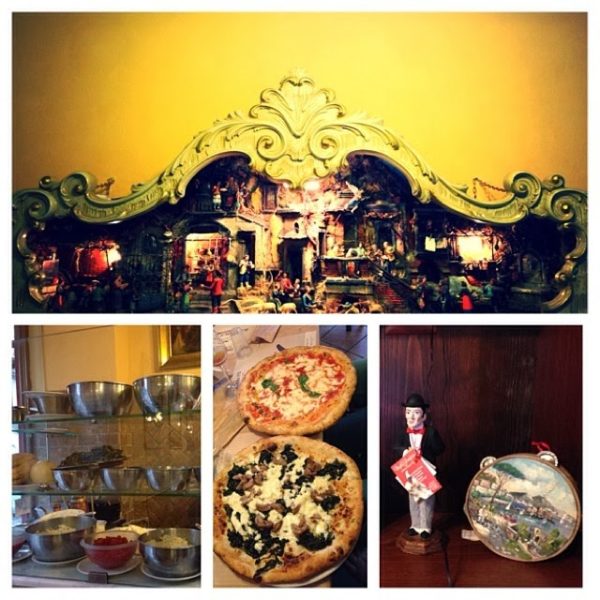 This is another excellent pizza place, which I already reviewed for you a long time ago, but it's worth repeating. I noticed that locals are extremely enthusiastic about this place, perhaps because it isn't over-crowded with tourists as other popular pizzerias, since it is in a poor and genuine neighbourhood. They say this is the only pizzeria that still serves a "true, authentic, Neapolitan pizza" and who am I to contradict them? The funny part is that, in spite of the "golden rule" of True Neapolitan Pizza, here you find the most creative toppings and even the crust edge can be filled, for example with provola and salami. Go figure…
BEST PIZZA PLACES IN NAPLES > TRIANON
Via Pietro Colletta, 42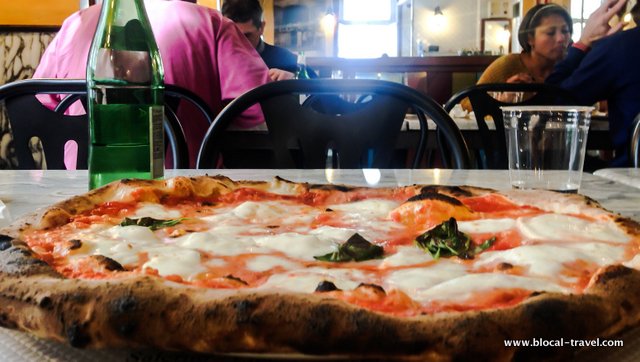 Founded in 1923, this pizzeria is named after the nearby theatre, whose stage saw the greatest actors of that time, including Totò. It proudly claims a long tradition and the simplest ingredients, and its over-sized pizza goes beyond the edge of the dish, hence the name "a ruota di carretto" (cartwheel).
BEST PIZZA PLACES IN NAPLES > DE' FIGLIOLE
Via Giudecca Vecchia, 36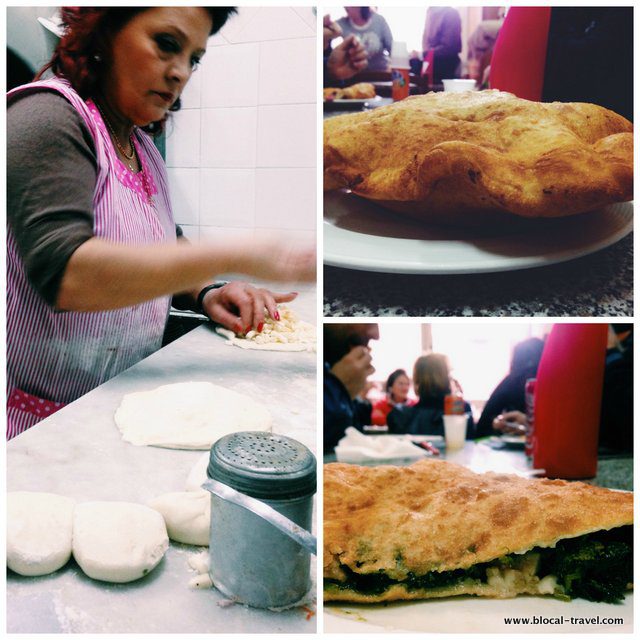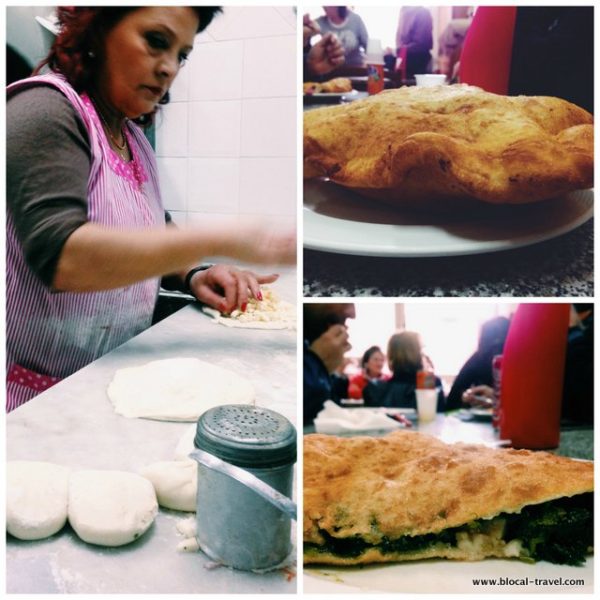 Since 1860, the specialty of this pizzeria has been fried pizza, which is the only kind of pizza you can get here. The dough is crunchy, the filling super tasty and the deep-frying process less fearsome than you might expect. The size is smaller than a baked pizza, but it won't leave you hungry, I promise!
BEST PIZZA PLACES IN NAPLES > SORBILLO
Via dei Tribunali, 32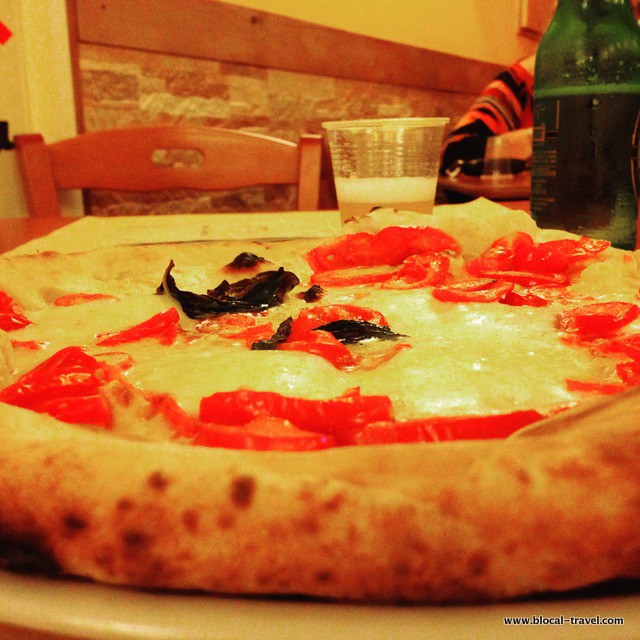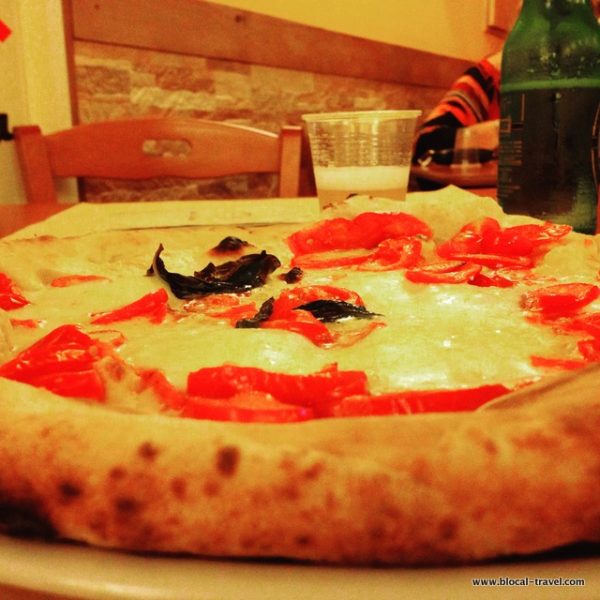 You already know how much I love Sorbillo's pizza. This pizzeria is always crowded, but for a good reason. Sorbillo's pizza is thinner than elsewhere in Naples, majestically risen and topped with the best ingredients. The baking is perfect and the pizza is light, despite its size.
BEST PIZZA PLACES IN NAPLES > I DECUMANI
Via dei Tribunali, 58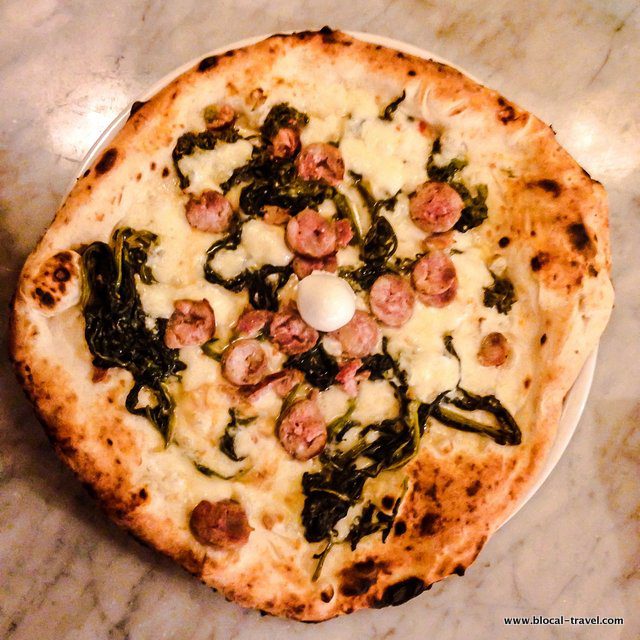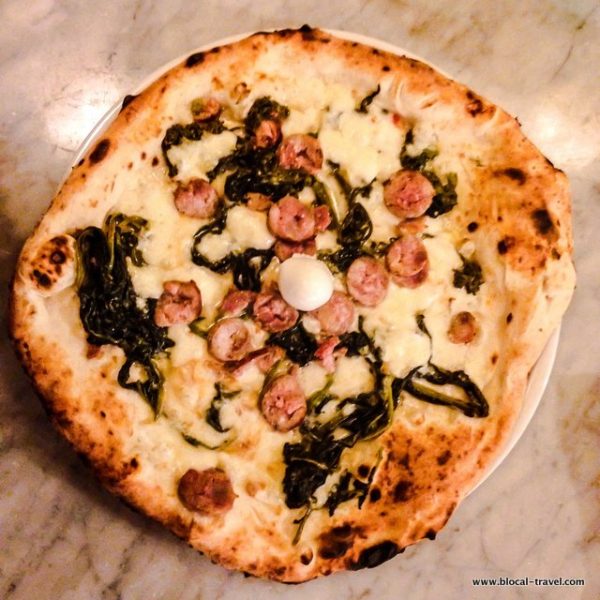 A few meters away from Sorbillo there is another great pizzeria, which is less popular than its fellow traditional pizza places in the area, so finding a seat is a nicer experience at "I Decumani" than at any other pizza place in the city centre. The pizza isn't any less good, though… and you can also order it with a filled crust.
BEST PIZZA PLACES IN NAPLES > LA CENTENARIA
Via Materdei, 2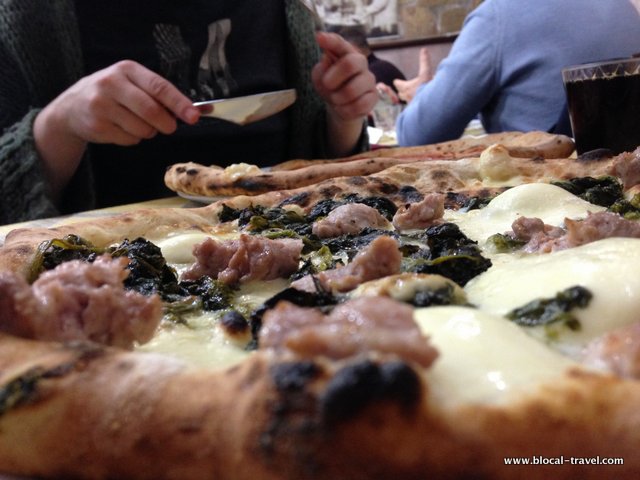 Not especially good, but everyone's go-to place when the queue outside the neighbouring Starita is too long. The place is unpretentious, the pizza is fine (we are still in Naples, after all), but nothing special. Opened in 1920, it serves both traditional and creative pizzas.
BEST PIZZA PLACES IN NAPLES > ANTICA PIZZERIA PORT'ALBA
Via Port'alba, 18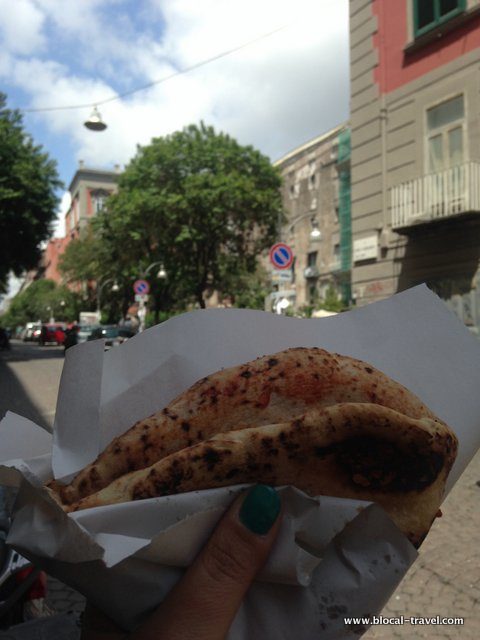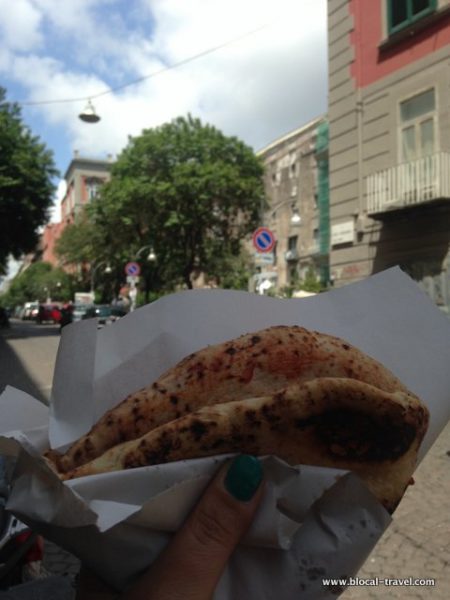 Here you can still enjoy your pizza in the good ol' way: sold from open-air stands outside the actual restaurant, folded in four parts ("a portafoglio") and paper-wrapped. The pizza I had wasn't exceptional, but this place is a must-see since it is the oldest pizzeria in Naples.
BEST PIZZA PLACES IN NAPLES > PIZZERIA VOMERO
Via Belisario Corenzio, 4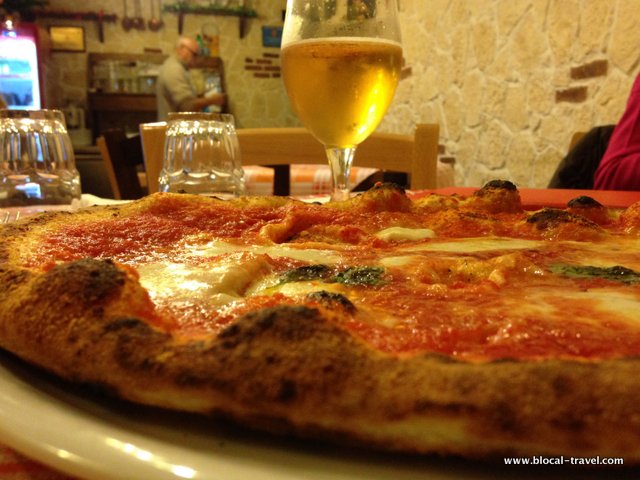 This small pizzeria is hidden in the basement of an elegant residential building. It isn't among the best pizzas you can find in Naples, but chances are that if you are in the Vomero neighbourhood –the posh, uphill area of Naples- you don't feel like walking all your way down to the city centre just to have a pizza (although I would, but that's another story…). Their pizza is thin in the middle and the ingredients are good.
BEST PIZZA PLACES IN NAPLES > DA MICHELE
Via Cesare Sersale, 1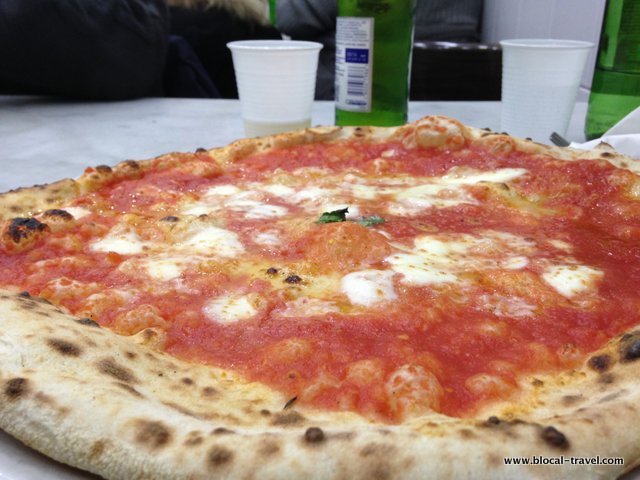 I'm not a big fan of Michele's pizza: the place is always overcrowded and, after waiting for ages, you need to hurry up eating your long-awaited pizza, which –in turn- is often not properly baked, as the pizza maker had to rush it through the oven. Despite that, this is the most famous pizzeria in Naples, and not because Julia Roberts ate here in "Eat, Pray, Love" -as American tourists usually assume. The place has been well-known since its opening in 1873, which was way before it was featured in a Hollywood movie.
What are your favourite pizza places in Naples?
Let me know in the comments area below!
HAPPY PIZZA DAY! ☺ 
Still hungry? Check out this post by The Travelling Book Junkie about best pizza places worldwide!
You can hover over these (or any image) to quickly pin it!