BLocal is a Travel & Street Art Blog where you can discover new street artists and understand what's happening on the walls of your city. I believe urban art is something that underlies what our eyes see every day, and by learning about it, you'll get a more rewarding experience of public space -an experience that is active rather than passive.
Stories that remain untold in the streets
You are in the right place if you want to learn the language that is spoken on the walls of your city, on the train you take to get to work in the morning, and in the urban fabric you are a part of and move through.
Discover new street artists, learn about their artistic research, and come with me to the time and place in which a particular work of urban art was created.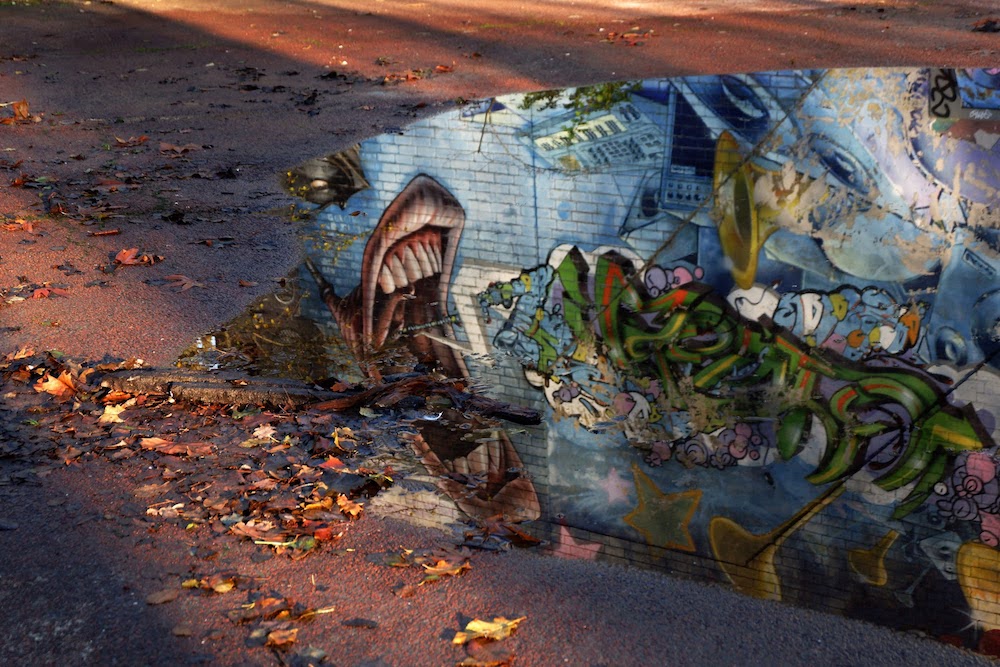 You are also in the right place if you are looking for urban art in your city or while traveling. Urban art brings you where you would never have thought; it shines a spotlight on the most creative areas in a city and unveils some hidden gems only the coolest locals know about.
Read my street art travel guides and travel further off-grid and beyond with my articles about abandoned places, industrial archaeology, ghost towns, cemeteries, quirky museums, underground art galleries, and more unusual things to see in Europe.
Then, sit down and enjoy a well-earned rest at one of the many cafés and restaurants handpicked by yours truly.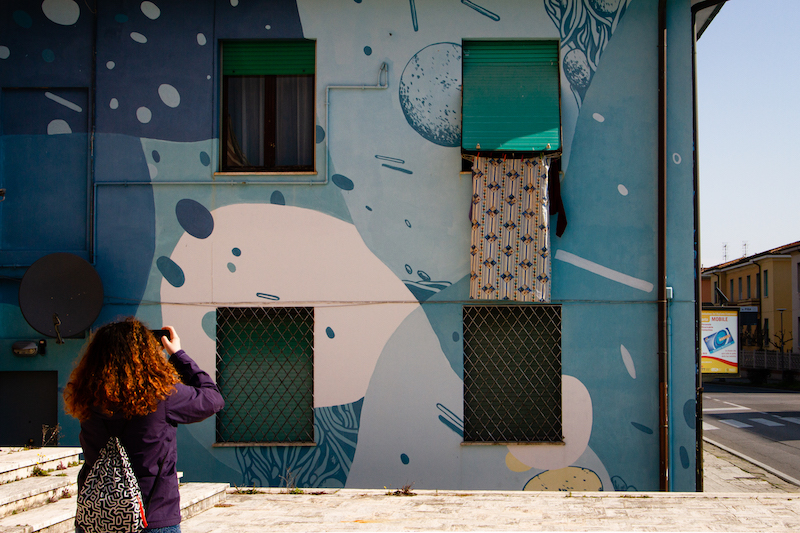 Explore Europe's Best Street Art Cities Off The Beaten Path
You can use my travel and street art maps and BLocal's vast archive of 500+ articles to travel off the beaten path and go beyond the touristic surface of Europe's best street art cities, discovering all those hidden gems you won't find in the guidebooks. My street art travel maps are the same google maps I created for myself and then tested on the field.
You can even contact me and request a tailor-made travel itinerary based on your interests and passions.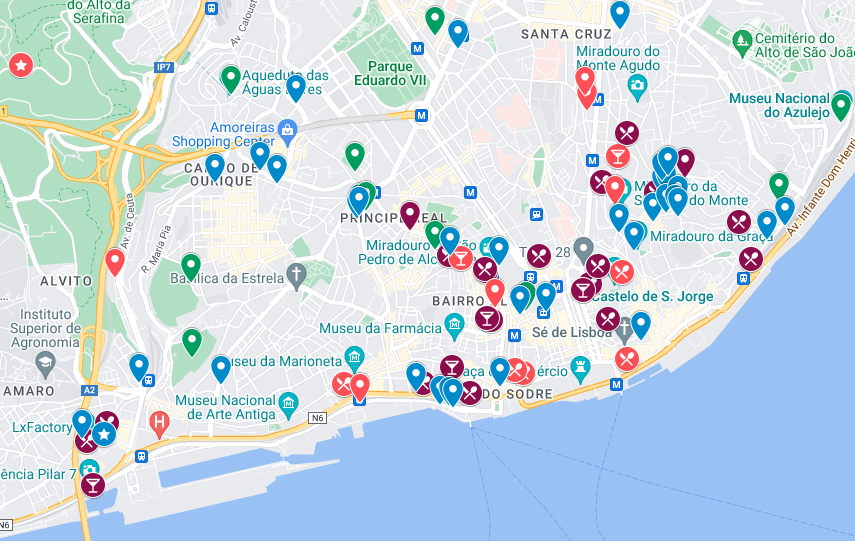 My favorite way to stay in touch with BLocal's community is the monthly newsletter "Beyond the Walls", which I launched in 2014. It's a more intimate and direct way to connect with you than through social networks.
Meet the Author: Giulia 'Blocal' Riva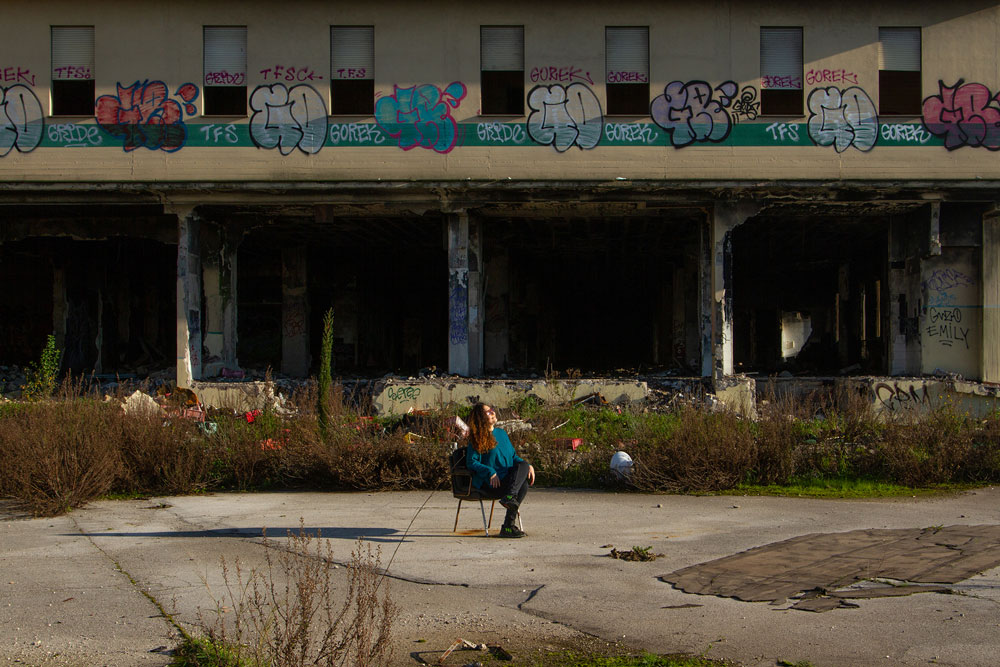 I'm a writer who is specialized in street art and graffiti. Since 2011 I've run this independent street art blog, which has been the media partner of important street art festivals around Europe. I create content for creative enterprises and museums, and my writing was published in street art catalogs and art publications.
I design and create content to unveil the creative and rebellious soul of a city. I am an editor, content creator, consultant, writer, copywriter, urban guide, and travel designer. I was the Communication & Content Manager of Amsterdam's STRAAT Museum and, over the years, I have worked and written for museums, art galleries, tour operators, street art festivals, magazines, websites, travel guidebooks, publishers, urban art blogs, and DMOs (Destination Management Organizations).
I spent long periods in several cities around Europe to either work or study, and I told the stories of these cities from the point of view of the locals here on the blog (that's basically what the name 'Be Local' stands for).
Now I'm back in my hometown. Hit me up if you want to explore Rome with me.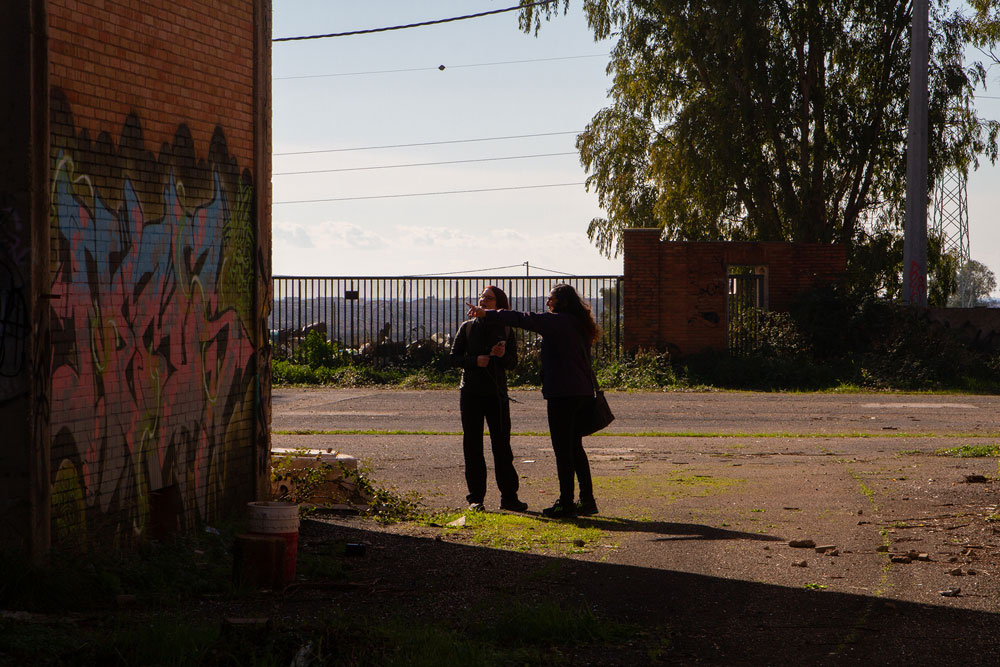 Let's travel together!
Do you wanna explore Paris with me?
When: January 1 – 6, 2024
I've put together six unique itineraries to delve into Paris' street art scene, along with some less-traveled gems like the stunning Mosque of Paris, monumental cemeteries, brutalist architecture, and urban wineries.
French wine, anyone?
As seen on: Sky TG24, The Sunday Times, La Stampa, Brooklyn Street Art, UP Mag, Street Art Today, I Support Street Art, Urban Travel Blog, Still in Belgrade, Osservatorio Balcani e Caucaso, Spotted by Local, Another Scratch in the Wall, You Local Rome, Urbaneez, Eat Your World, Romeing, Amor Roma Mag, Artribune, and many more.