So whenever staying in Rome makes me feel stuck, I go wander among Naples' charming alleys, getting lost among its entrails, smelling its spirit and –of course- tasting its amazing food.
After all, changing my daily scenario has always proved to be a good idea!
Here I wanted to take some pictures at the modern ruins of the ex-Italsider, a steel mill abandoned in 1991. The view was astonishing, with a cloudy sky contributing to set the atmosphere.
Then we headed to the seaside, to see some industrial buildings on the bay: the panorama was astonishing!
Looking at the sea from the top of the hill, I felt I was finally having a rest from my work-dramas and my "real life" in Rome.
Getting closer to Naples, the road became less peaceful but the view didn't get any worse. We drove across the posh neighborhood of Posillipo, admiring the decadent charm of its liberty villas, the view over the bay and the volcano at the horizon.
We stopped to try a glass of local wine at the Mergellina harbour, just in time to meet our local friends for lunch.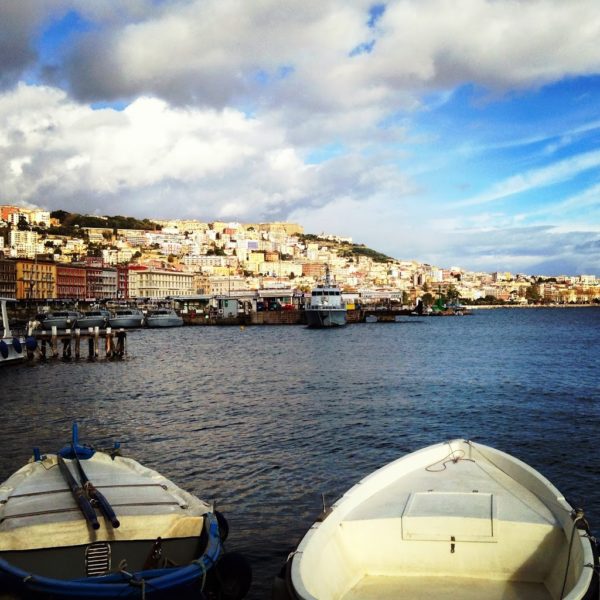 By the time we ate our pizza, it was raining again and we had to leave the Sanità neighborhood without further explorations.
And so we went to the Contemporary Art Museum MADRE in the San Lorenzo neighborhood. The current exhibition is an overview on Vettor Pisani, a Du Champ-kind-of-crazy artist from last century.
I've also enjoyed the permanent collection of the Museum, which is definitely worth a visit!
Later we went for a walk around the old town centre, where we found those old-style shops where tailored suits and expensive ties are still stored in wooden, elegant drawers. Here you can spot the time passing by in every little, old fashion, detail. 

I've also loved the several Almodovar-ish courtyards; entering them, you'll expect that some dramatic, loudly characters is coming down by the stairwell! 
(and -likely- it will happen, that's Naples after all!). 


Even when the rain got harder, we didn't want to give up and we kept walking around, marveling at the beauty of this town.
Naples can be both regal and folk, elegant and messy, in the space of a block. That's why I've always found it so charming! 
We went to the Spanish Quarters, a poor but very central area of Naples well-known for its high rate of prostitution and criminality.
It is a very hip area, full of street art by the popular duo Cyop&Kaf who, in this disadvantaged neighborhood, undertook a creative project involving local children in a colorful make-over of Spanish Quarters' walls.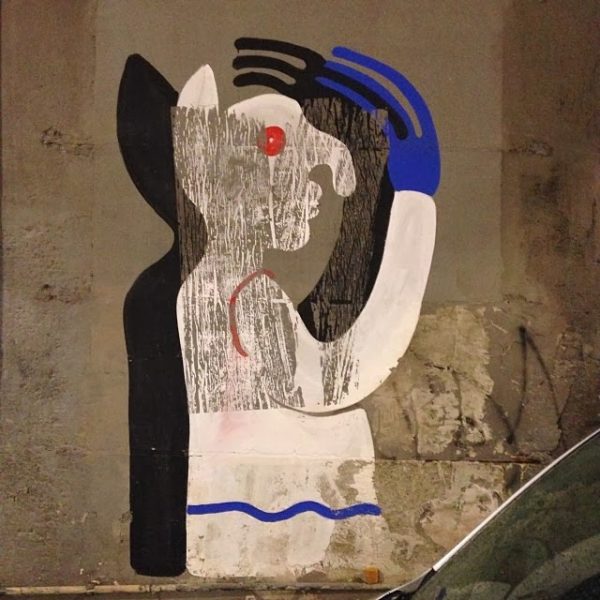 Which, obviously, they didn't, but you can still spot something.