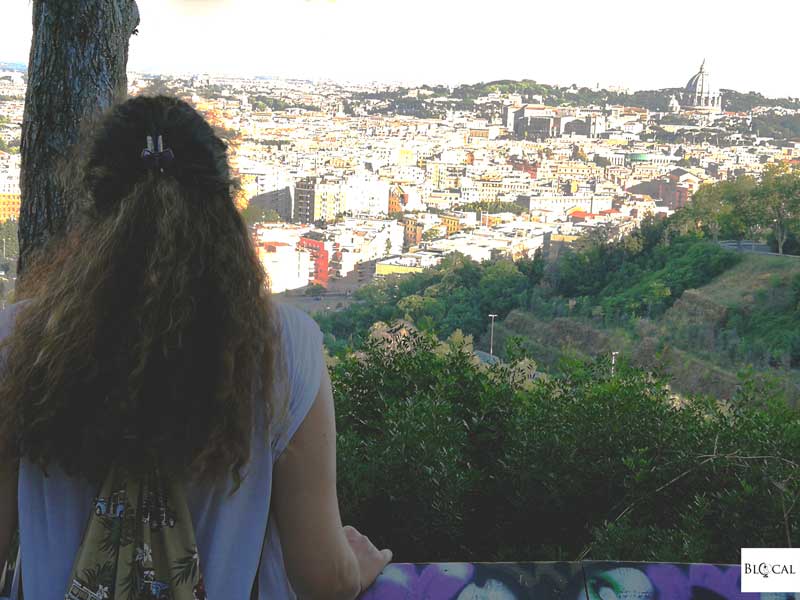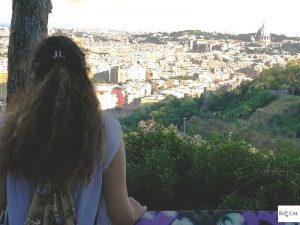 "Your inbox will never be empty." I don't remember where I read this, but it definitely came across my mind several times since when I decided to write a post about how to spend the summer in Rome like a local would. Determined to show you my favorite things to do in Rome in the summertime, I've been going out a lot and attending many events, yet the list of places to go in Rome was becoming longer and longer. And it's still growing! But this post won't be of any use if I publish it in September, now will it? ;)
Anyway, I will keep adding Instagram stories from all of events in Rome that I'll attend this summer, so follow me on Instagram to see what vacationing in Rome like a local looks like.
Things to do in Rome in the summer > YOGA AT THE PARK
I don't like indoor sports (or any sport, actually), so in the winter I usually do my yoga exercises at home. But when summer arrives, it's undoubtedly nicer to have a yoga class at the park: to breathe in fresh air, bask in the sunlight, and mingle with like-minded people. This summer I've been testing three different yoga courses in three different areas of the city.
1. Yoga at Villa Pamphili || Gianicolense
One of the most popular open-air yoga courses in Rome is the one in front of Vivi Bistrot at Villa Pamphili, which I attended last summer. This summer, I wanted to try something new, so I went to a yoga lesson by Yoga NoStress, which took place on the other side of Via Leone XIII. The teacher was great, but Villa Pamphili -although a beautiful location- is too far away from where I live, so I had to drop out.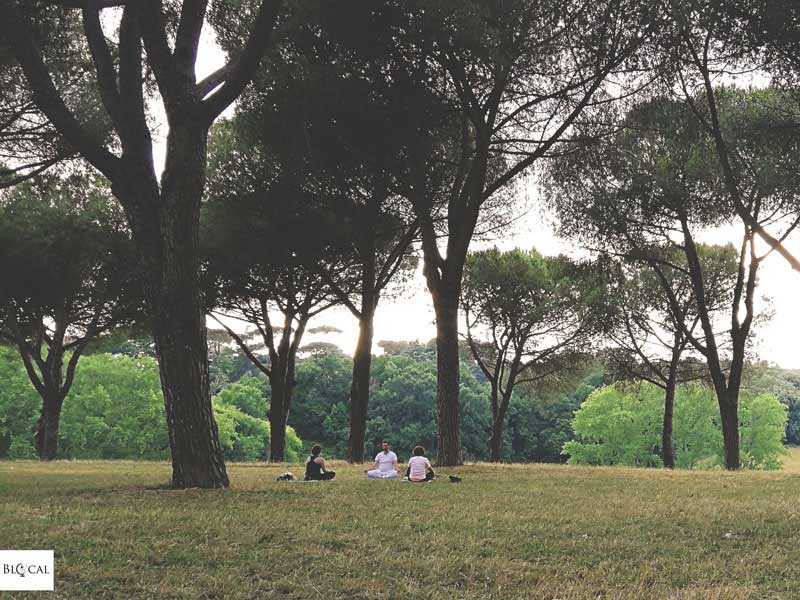 2. Yoga at Ex-Snia || Prenestino
Ex-Snia is a well-known squat place in Rome, where tons of activities take place throughout the year, from concerts to yoga classes. In the summer, the yoga group meets in an area known as Parco delle Energie, which is by a lake that was raised in the '90s during the construction of an underground parking garage.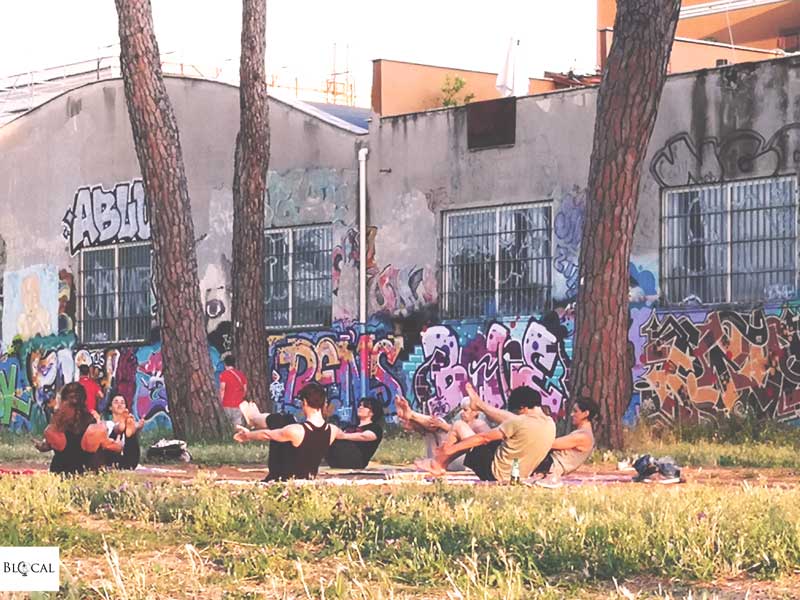 3. Yoga at Villa Borghese 
This yoga class is held by my fellow travel blogger, Francesca Di Pietro, at Villa Borghese. It lasts for one hour and a half because the Hatha Yoga class is followed by a meditation ritual, which is exactly what the other yoga courses were missing. At last, I found my favorite yoga class!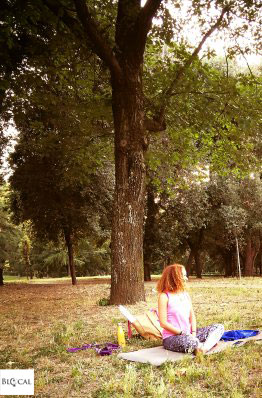 Where to go in Rome in the summer > APERITIVO ON THE RIVER
Summer in Italy means after-work spritzs, and the best places to have an aperitivo in Rome are –obviously- those "al fresco." My favorites are those along the river: you can find many summer stalls from Saint Peter to Trastevere, and also some nice bars such as:
1. The Magick Bar || Prati
I've already told you about this bar in Prati, which is still one of my favorites, more so for the aperitivo than later at night, truth be told. It's hidden among the vegetation, so it's quite difficult to spot from the street, but keep descending the steps with confidence and eventually you will find its weirdly furnished terrace.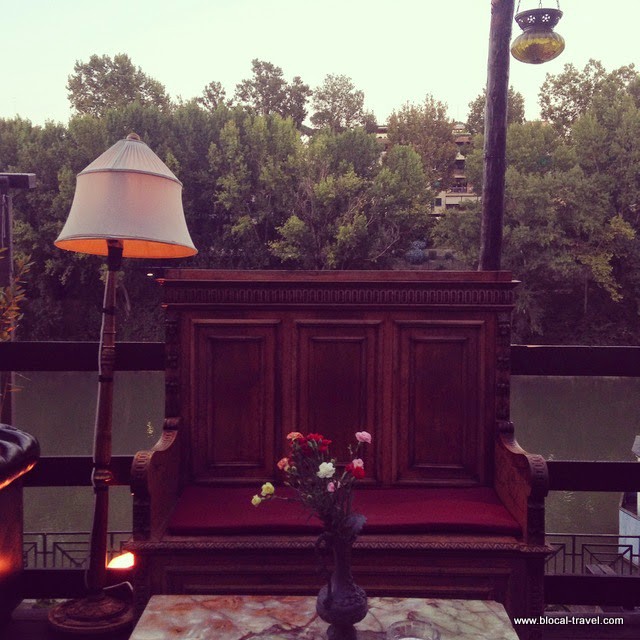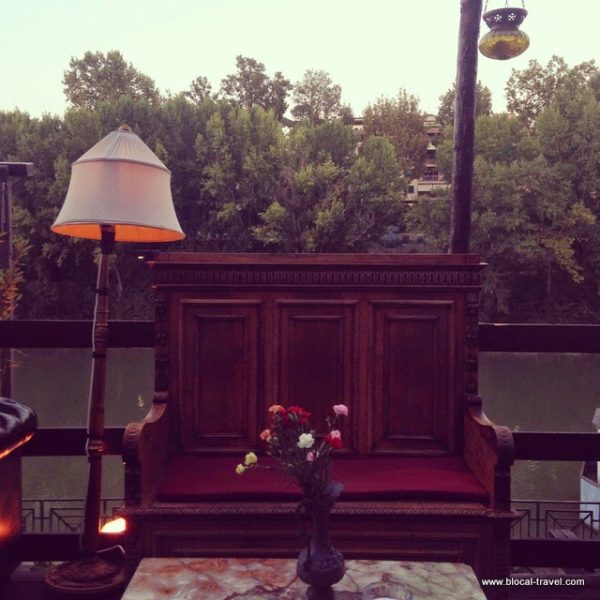 2. Lian Club || Prati 
On the river, there are several boats where you can have a drink or grab some food, but most of them are crowded with tourists. The Lian Club, instead, is full of locals, who go there for its great live music, ranging from jazz to rock and reggae.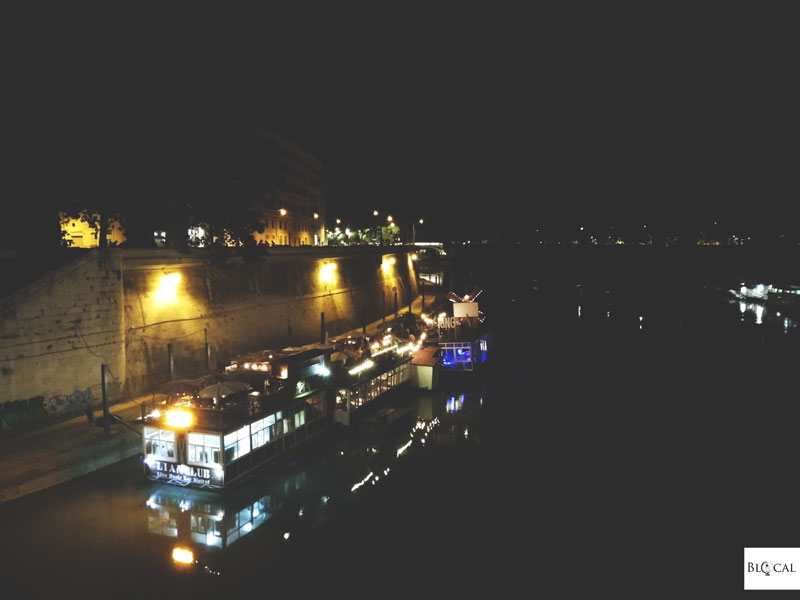 Bonus Track (it's not on the river, but I want to mention it anyway): Jungle Juice Brewery || Mandrione 
The tap room of the Jungle Juice Brewery, a nice brewery in the eastern outskirts of Rome, is now open on the weekends. From time to time they organize parties and other kinds of events, both inside the brewery and in its courtyard. I attended a networking event there and I'm definitely coming back for the "block party" next week.
Rome events in the summer > DANCING UNDER THE STARS
I don't like clubbing, for many reasons, but the main one is that I can't stand crowded, indoor places. Dancing under the moon with a cool summer breeze is a totally different thing.
1. India Estate || Marconi
My absolute favorite event in Summer 2018 is the India Estate festival, which is held in the post-industrial yard of Teatro India (where Frederico Draw painted his stunningly beautiful portrait of Pier Paolo Pasolini for the Forgotten Project).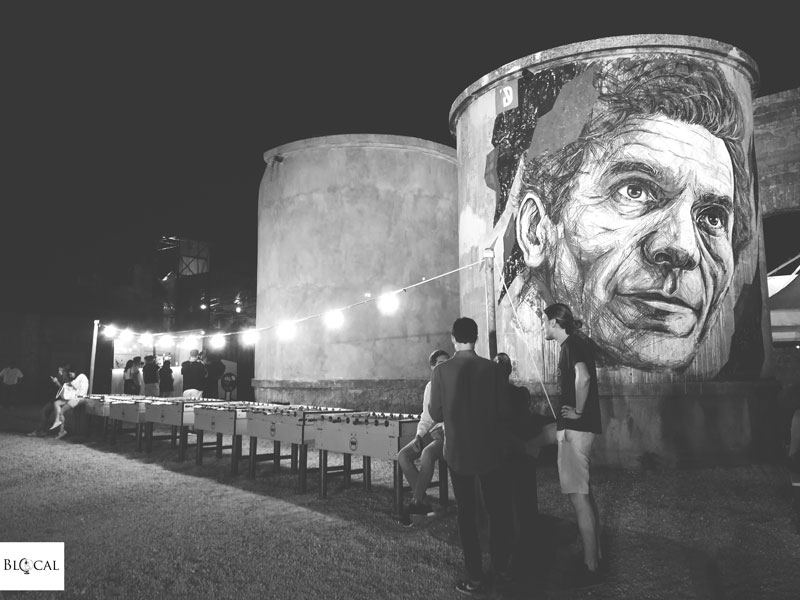 This festival is packed with super cool events, from craft beer tastings to movie screenings, but what I love the most is the Saturday night dancing, especially the dances dedicated to the '80s:
2. CSOA Forte Prenestino || Prenestino
Forte Prenestino is perhaps the most popular squat place in Rome; they organize concerts and other events throughout the year. However, being housed inside a former stronghold characterized by a beautiful system of courtyards, summer concerts are at their best. This summer I've only been there once, by mistake even, because I messed up the date of the concert of my beloved Dubioza Koletiv.
3. ArdeForte || Ardeatino
Not only the date, actually, but I messed up the location as well. It turned out that the Dubioza Kolectiv were playing one week later at ArdeForte, the festival held at the park in the surroundings of another former stronghold: Forte Ardeatino. Arde Forte is a mix of different things, from concerts to DJs to even circuses; all events are free (although food and beers are pricey!) and take place under the stars.
4. Roma Incontra Il Mondo || Villa Ada
Summer concerts on the lake shore at Villa Ada are among the top five events to go to in Rome during the summertime. The music festival "Roma incontra il mondo" has its 25th anniversary this year; I remember going there with my parents even before being allowed to attend concerts by myself. I still haven't gone there this year, but I'm planning to go for Gogol Bordello: see you there!
What to see in Rome in the summer > OPERA & THEATRE
Not only concerts, but all kind of performing arts are taking place under Rome's sky in the summer. The most popular –and definitely worth checking out- events are the operas at the Terme di Caracalla, the shows inside the Coliseum, and those at the archaeological site of Ostia Antica. But since I'm writing about the not-so-common things to do in Rome, let me share with you the events that I have attended:
1. Opera Camion || Corviale
Opera Camion is a super cool project by Teatro dell'Opera di Roma, involving its youngest singers and musicians, who play from a pimped truck in the most forgotten areas in the city. I saw Rigoletto in the Corviale neighborhood and I really liked it, especially because the costumes and the scenography were great as well.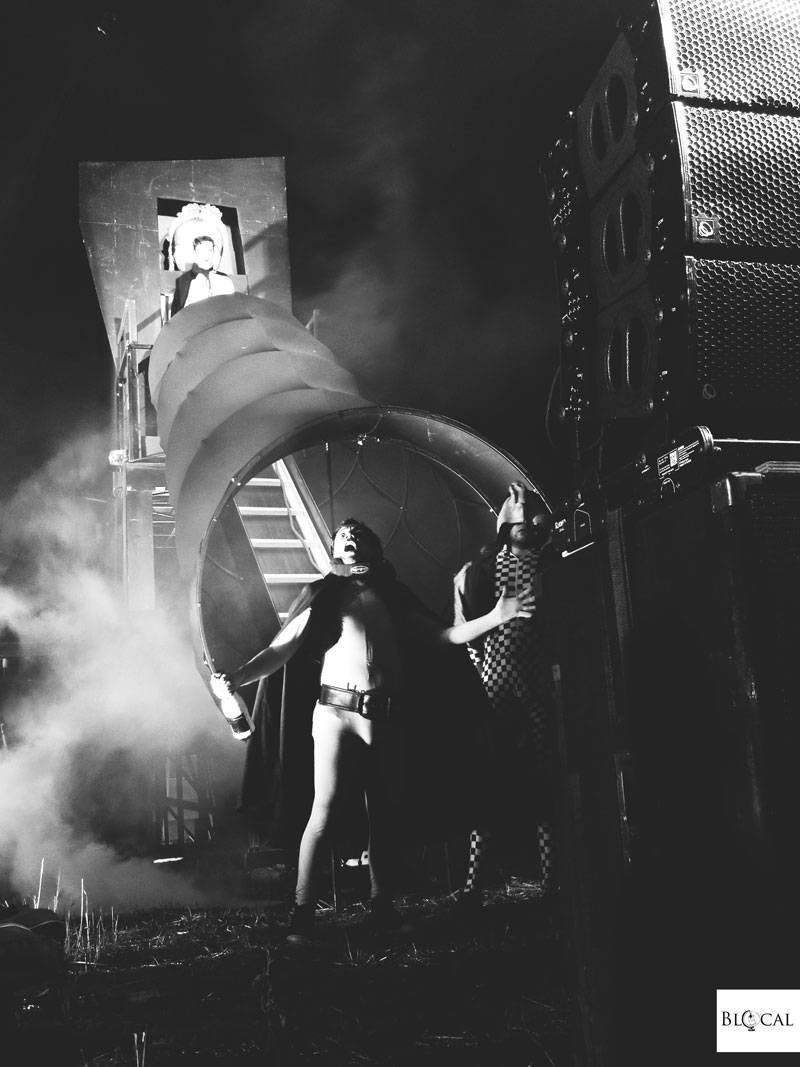 2. Shakespeare Globe Theatre || Villa Borghese
Another must in Rome is attending a Shakespeare show at the Globe Theatre inside Villa Borghese. I have a ticket for a show in September, so here I'm sharing a video from my "noliday" in Rome back in 2015:
Things to do in Rome in the summer > SUMMER SPORTS IN ROME
I'm not the most knowledgeable person when it comes to sports, but it has been a relatively active summer and here are my local tips to do summer sports in Rome:
1. Swimming in Rome
It's uncomfortably hot this sumer, so I've been hitting the swimming pool every now and then. I didn't want to commit to a season ticket, but luckily in Rome there are several swimming pools where you can just buy a cheap day ticket. My favorites are Piscina delle Rose, for its Olympic-size swimming pool, and Sporting Club Ostiense, for its water aerobics classes.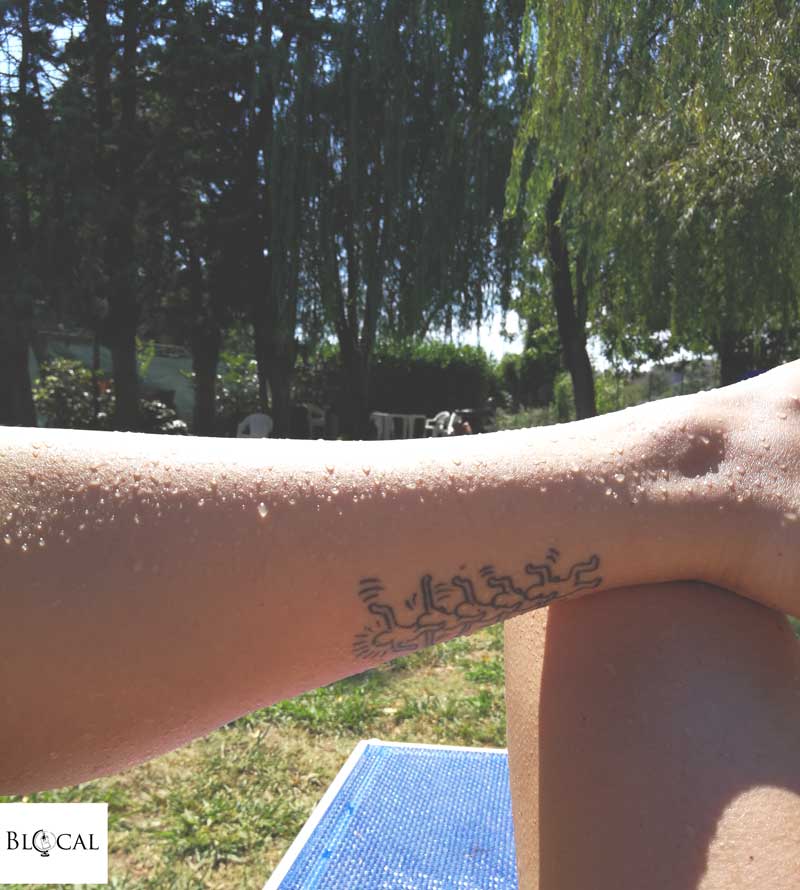 2. Hiking in Rome
Monte Mario is the highest hill in Rome (hence the name, which means "mountain" in Italian) and there are several paths to the top.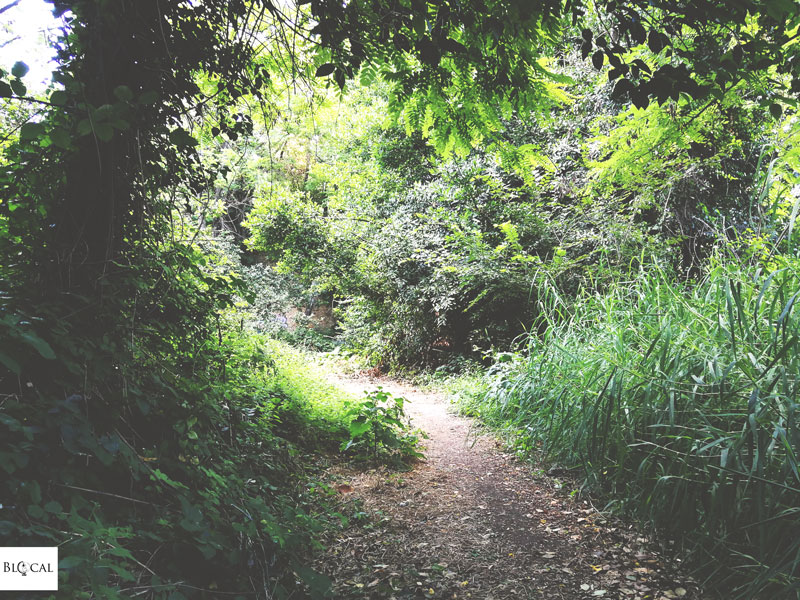 The hike is super easy, it's not even a proper hike to be honest. It's always in shade and made even more pleasant by the breathtaking views along the way, which leads up to the highest panoramic terrace in Rome.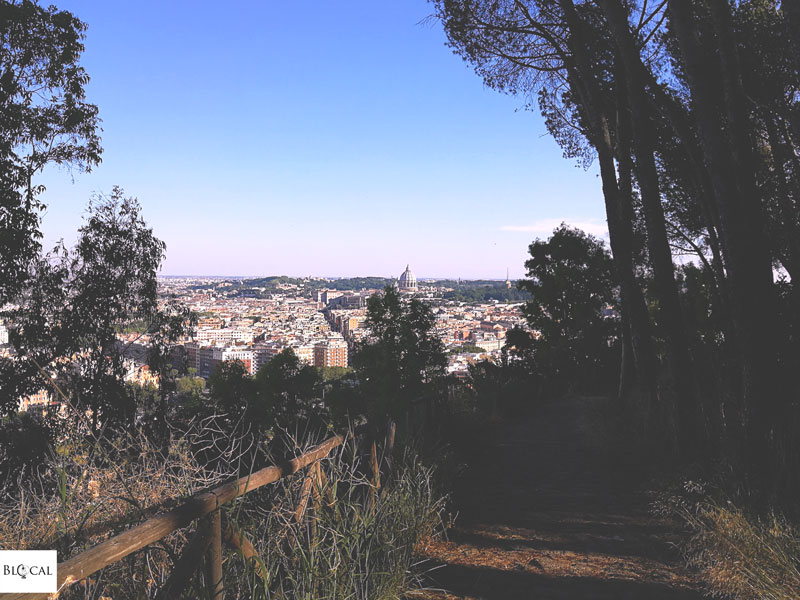 And if you aren't tired, from there you can take the path to the Riserva dell'Insugherata, the huge nature park that I told you about last summer.
Where to go in Rome in the summer > OPEN-AIR CINEMA IN ROME
There are many summer cinema festivals in Rome, and trying to keep up with all of them has been the main reason why I kept postponing this post. Cinema America, a former squat cinema in Trastevere, is organizing three different arenas in Rome and one in Ostia this summer, and almost every neighborhood has its own outdoor cinema.
1. Parterre – Farnesina Social Garden || Monte Mario
Parterre – Farnesina Social Garden offers a wide variety of events, from concerts to movies, all of which are free. I was there to watch the documentary about Frida Kahlo and I really liked the cozy atmosphere of this festival, although some of my friends were really disappointed by the noise coming from the street and the bad acoustics of a classical music concert they attended a few days later, so I guess it really depends on what event you're going to.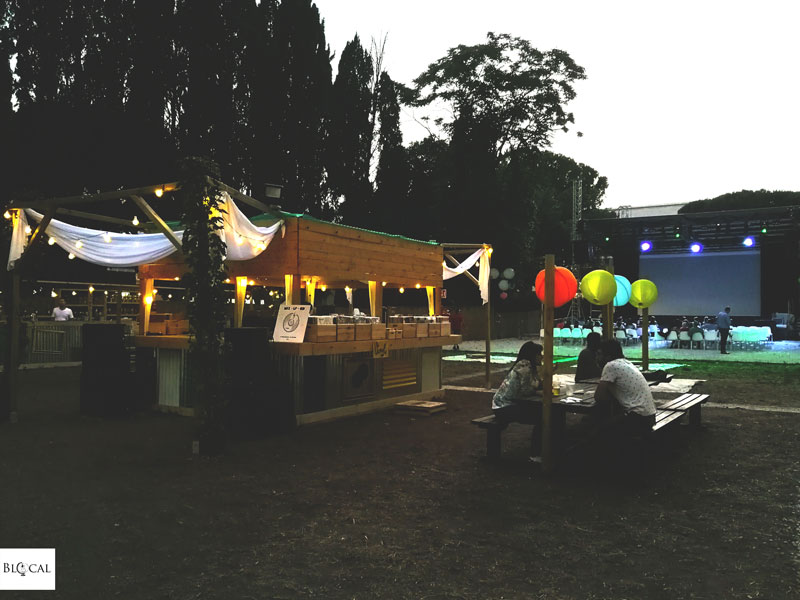 2. Casale della Cervelletta || Tor Sapienza 
The Casale della Cervelletta is a medieval castle inside a nature park in the northern outskirts of Rome. From this summer, there is a free entrance cinema festival run by the guys from the Cinema America. I attended the focus on Miyazaki, showing a different movie every Friday, but the overall program is really cool and they also organize movie marathons until sunrise.
3. L'isola del Cinema || Trastevere
Isola del Cinema is the oldest movie summer festival in Rome and, although I still haven't attended it this year, I always recommend it not only for the screenings but also for the location, which is on a tiny island in the Tiber River.
Where to go in Rome in the summer > THE NICEST ROOFTOPS IN ROME
1. Aria || Pietralata
C.O.H.O., a coworking space in northern Rome, has just opened its rooftop to the public for summer events. I still haven't had the time to check it out, but it looks amazing, although a bit fancy. Let me know if you've been there!
2. Feria || Pietralata
I've already written about the rooftop of Lanificio and its summer program "Feria." I haven't gone back yet this summer, so here is a video from my "noliday" in Rome back in 2015:
3. Trattoria sul Tetto || Prati
Trattoria sul Tetto is the rooftop restaurant at the Orange Hotel, which is near Saint Peter. The place is cozy and quiet, a perfect place to chill out after a long day at the Vatican museums.
Find these alternative spots in my Rome Google Maps
Where are your favorite places to go in Rome in the summer?
Let me know in the comments!
Not enough? Check out the vlogs from my "Noliday in Rome" back in 2015:
You can hover over this (or any image) to quickly pin it!