Simultaneously with retrospectives on Hip Hop culture all around the world (the most eagerly awaited being the exhibition "The Culture" at the Baltimore Museum of Art), the photography exhibition "Bronx 'n' Rome" celebrates the influence of Hip Hop on Italian culture, with a focus on rap music.
On Friday, I had the opportunity to check out my first Creative Mornings event in Rome. It was the two esteemed Italian old-school rappers, ESA and Tormento, that ultimately lured me out of bed to attend the early morning get-together I'd had the pleasure of attending many times while living in Amsterdam.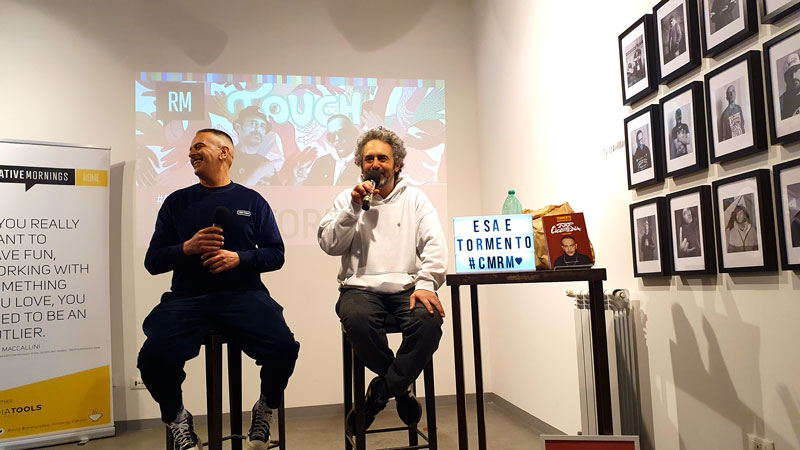 The rappers' morning talk on Friday 24th kicked off the exhibition "Bronx 'n' Rome". This show is one of many being held throughout 2023 to commemorate half a century of Hip Hop culture and its far-reaching impacts on music, art, fashion design, and other forms of creative expression.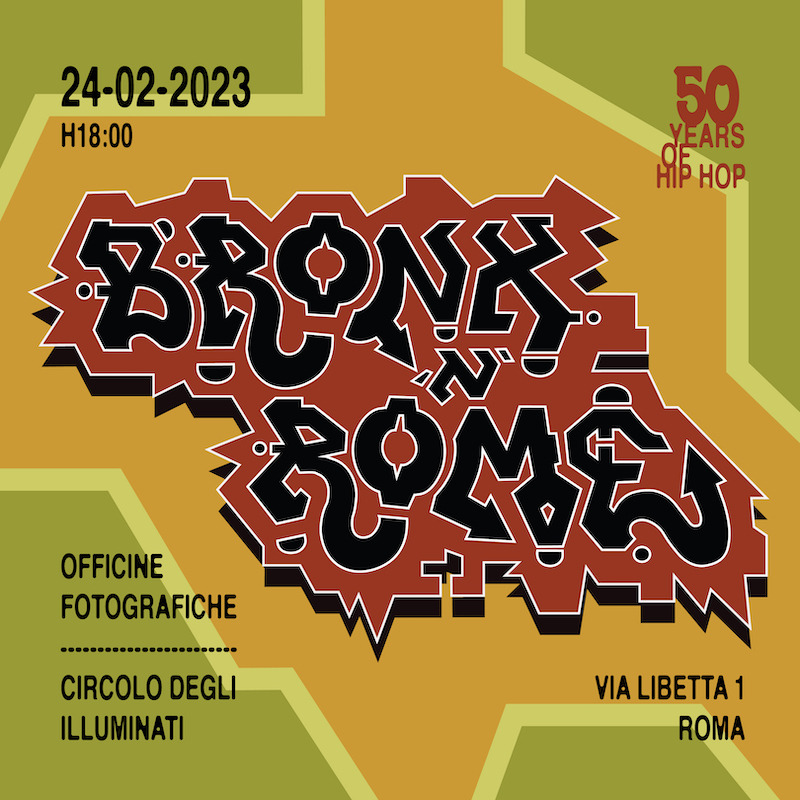 Hip-hop has been a major force in the world of art and visual culture ever since it was first unveiled on the music scene back in the 1970s. Lady Pink, Fab 5 Freddy, and Jean-Michel Basquiat are some of the iconic names who helped break down barriers between music and visual art during this era.
Moreover, Hip Hop has a long history of subverting traditional power paradigms, whether in the realm of mainstream discourse or oppressive social and political systems. It spoke to minority groups who were often denied a voice in these structures and it soon became pivotal in the identity formation of young Black and Latino people.
The 50th Anniversary of Hip-Hop culture
The origin of hip hop is associated with the Bronx in New York and a legendary block party that took place there, at number 1520 of Sedgwick Avenue, on August 11th, 1973. That night, the legend of DJ Kool Herc was born.
Back then, Jamaican sound systems were prominent fixtures within the local culture, helping bring to life activities such as MCing, DJing, breakdancing, and graffiti writing amidst a difficult time marked by economic and social woes.
Hip Hop was a wave of creativity that surged through that turbulent atmosphere. This burst of positive energy was truly remarkable: freedom against oppression; dance, music, and colors against poverty, decay, and neglect of the local government.
The Exhibition 'Bronx 'n' Rome' at Officine Fotografiche
Hosted at the photography school and exhibition space Officine Fotografiche, Rome's exhibition celebrating the 50th anniversary of Hip Hop focuses on music through two series of intense expressive portraits by Filippo Leonardi featuring Italian rappers, next to many illustrations by Marco Tanca, who drew the most prominent figures in the Italian hip hop scene.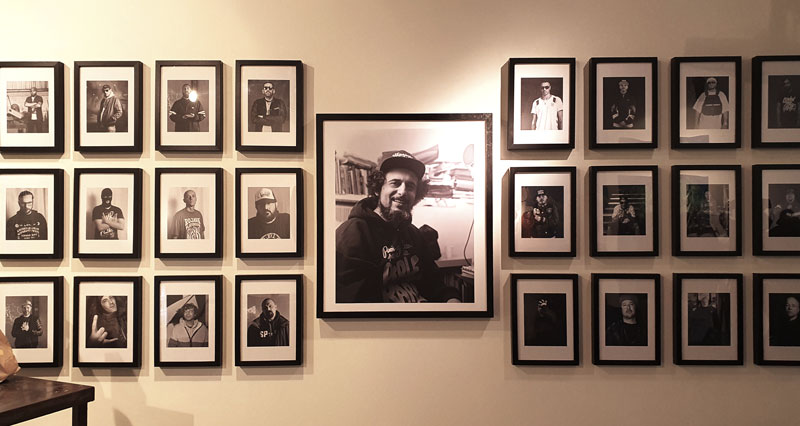 On the opposite wall, the rapper ESA, known in the graffiti realm as El Crespo, tributes the visual aspect of hip-hop with three paintings homaging the different souls of hip-hop culture:
Still focusing on graffiti is the corner curated by Sketchmania, which puts together sketches from Italian graffiti writers of different generations.
However, despite ESA's paintings and the sketch corner, I found that graffiti is underrepresented at this exhibition.
If we look at similar exhibitions all around the world celebrating the 50th anniversary of hip-hop culture, these shows highlight the music genre's influence on visual arts and culture of the 21st century, and so the disruptive effect that graffiti had throughout visual contemporary culture all around the globe.
The graffiti movement was a complementary visual practice to hip-hop during the early years. It was considered a visual representation of its sound, and it undoubtedly became the facet of hip-hop that most engaged those outside of the hip-hop culture -first new yorkers and, eventually, individuals all over the world who were waiting for a train and found themselves immersed in this vibrant art form.
Graffiti still is an omnipresent part of the visual landscape we are exposed to daily. That's why I believe that understanding graffiti is crucial: that's what allows you to turn your experience of public space from passive to active.
So I'm obviously biased, but it seemed to me that the "Bronx 'n' Rome" exhibition glorified Italian rappers, while barely scratching the surface when it comes to graffiti, which did thrive both in the Bronx and Rome.
Rome was -indeed- the first city outside the US to host a graffiti art exhibition (in 1979, at Galleria La Medusa). Ever since then, Roman Graffiti has been on the leading edge for style writing and for being the first city in Italy to have metro lines that provide similar writing opportunities as seen in New York City.
From an exhibition titled "Bronx 'n' Rome," I would expect the documentation of the many links between the two places, from Lee and Fab 5 Freddy's legendary trip to the Eternal City to contemporary graffiti artists building a bridge between the two scenes.
I would also expect a focus on the iconic Roman style in graffiti and an overall tribute to the role of Rome within European graffiti culture, but that's definitely my bias: we, Romans, have thought that everything revolves around us for millennia, after all ;)
Visit the "Bronx 'n' Rome" exhibition at Officine Fotografiche
The exhibition "Bronx 'n' Rome" will be on view at Officine Fotografiche (Via Libetta 1) from February 24th until March 14th, 2023.
The entrance is free of charge and there's a full agenda of events, talks, workshops, and live performances that are part of the show, check the program out!