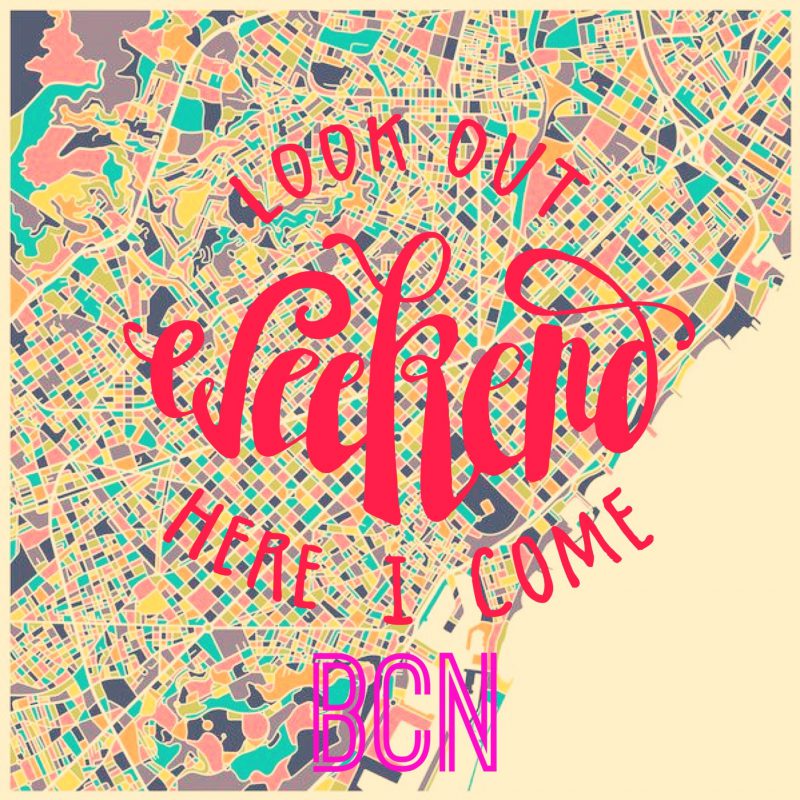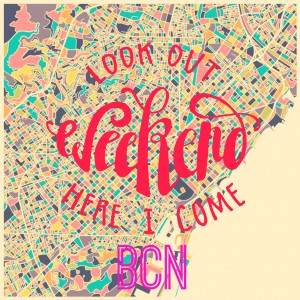 Even if back in 2005 I was living in Madrid, I hadn't seen any other place in Spain. So, when I graduated, I planned a 'family celebration' in Barcelona but -at the last moment- my mother couldn't come with us. I don't remember what happened, but since then she had kept saying that I own her a trip to Barcelona; and that's what she got for her latest birthday! (yep, ten years later, but… better late than never!). Of course my father booked along, so now we are back at daydreaming all together with a Barcelona map spread over our table.
I've made a plan of what I want to see, which is very ambitious, as usual. You are welcome to add your off-the-beatean path suggestions in the comment area below! Gracias ☺
One weekend in Barcelona > CEMETERIES
Montjuic Cemetery
Poblenou Cemetery
One weekend in Barcelona > INDUSTRIAL ARCHAEOLOGY
Parc de l'Espanya Industrial
Fabrica Moritz
Abandoned thermic power plant in Sant Adrià
Fabrica Lehman
Hidden Factory
La Escoscesa
One weekend in Barcelona > EXHIBITIONS
Levalet exhibition @ Montana Gallery
Museu des carrosses funebres
Fundacio Mirò
Museu Picasso
Frederic Mares
One weekend in Barcelona > FESTIVAL
Sitges Carnival
One weekend in Barcelona > URBEX
Bunkers del Carmel
Abandoned property 'Torre del Gobernador' (Alella)
Abandoned Casino De La Rabassada
Abandoned water park 'Aquatic Paradis' (Sitges)
Abandoned Hotel 'La Rotonda'
One weekend in Barcelona > STREET ART
La Carboneria
Rambla Guipuzcoa (by Jorge Rodriguez-Gerada)
Vidal i Guasch 16 (by Roc Blackblock)
Pallars 297 (by Borondo)
Lepant 424 (by Sixe Paredes)
Montseny 131 (by Zosen)
Selva de Mar 215 (by Jorge Rodriguez-Gerada)
Montseny 131 (by Mohamed Lghacham)
Av. Mare de Déu de Montserrat 13 (by Ethos)
Del Santuari (by BLU)
Keith Haring's
Jardins de les Tres Xemeneies
Carrer de l'Agricultura
One weekend in Barcelona > FOOD & WINE
Palo Alto market
Santa Caterina Market
Bar Lobo
Bacanal café
Bar Papitu
Cocteleria La Nuit
Celler Guell (Sitges)
Recasens
Makamaka
La Boqueria market
Can Dende
Can Josep
Tarannà Café
Espai Mescladis
Bar Bodega Montse
Harlem Jazz Club
Antic Teatre
Elisabets
El Jardi
…and even more places:
Parc del Laberint d'Horta
Placa Vila de Madrid
Princep de Girona
Antena Telefonica Montjuic
Can Masdeu
Here is a map, which btw I still don't know how to open from my phone (without internet connection): any idea?
And this is the song I'm listening to on-loop for hours:
…what are you Barcelona tips?