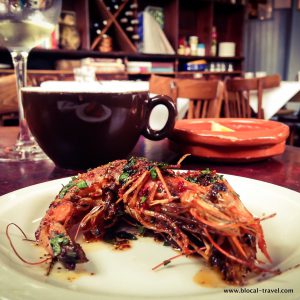 Bristol's food scene has grown beyond the cooking styles, traditions and recipes associated with England, and its streets are pervaded by scents of so many different foods. The city surely knows how to make up for a national cuisine that isn't so variegated, and it does so with a series of trendy bistros, old-fashioned pubs, hipster cafés and cider houses (which are so quintessentially Bristol!). These are my favourite places to eat and drink in Bristol; let me know yours in the comments area below!
[UPDATED: July 2018]
N.B. ***places denoted with stars are those that I especially like***
Bristol Food Guide > Restaurants and Pizzerias
***Beerd || Cotham (BS2 8DB)***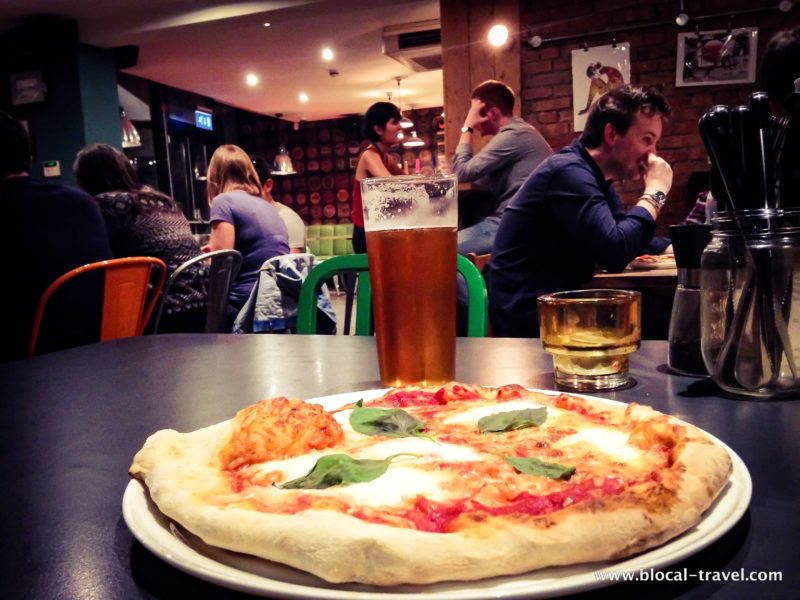 Together with some English friends we started a 'tasting group', fittingly named 'Pizza Porkers'. We used to meet once a week to try a different pizza place in Bristol and, since I'm Italian, I had proclaimed myself the ultimate judge in the Pizza Porkers gang. With this authority, I declared Beerd the best pizzeria in town! I used to go to the one on Saint Michael's Hill, as it was just a few blocks from my place, but I heard that the one inside Colston Hall is equally great. Not only do they serve the best pizza in Bristol, topped with the finest ingredients, but they also have a great selection of craft beers, both local and international.
Bell's Diner || Montpelier (BS6 5QB)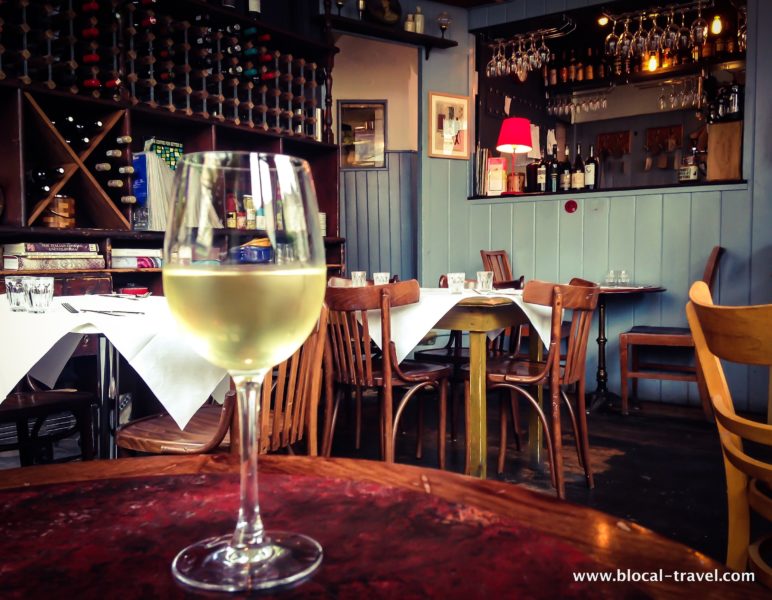 This restaurant is beautiful: lovely vintage decor, warm atmosphere and vinyl music spreading across the three cosy, interlinked rooms, along with the inviting smell coming from the kitchen. The food is great, the bread is very soft, and the house wine is good, but the portions are disappointingly small. The menu isn't cheap, but you can get a special deal at lunchtime.
Bertha's Pizza || Spike Island (BS1 6UX)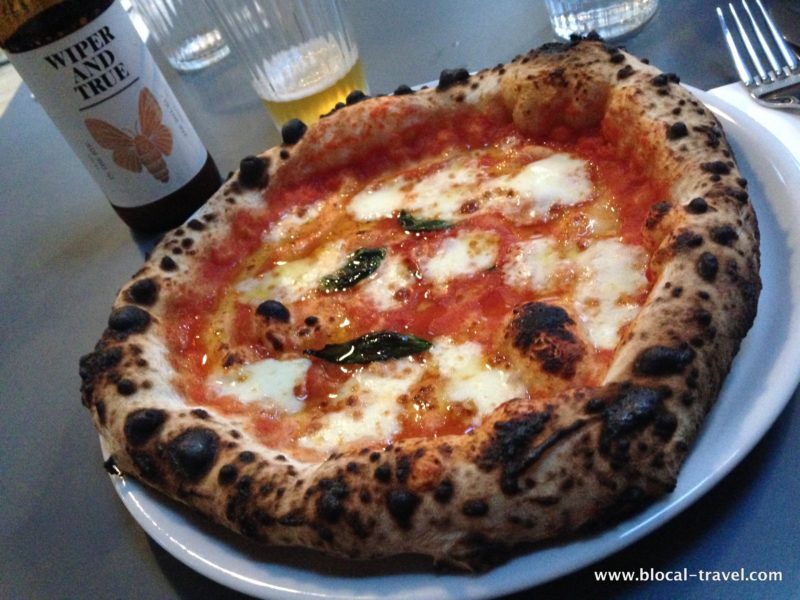 They started out with a street-food van, selling their sourdough pizza all around the country until they opened this beautiful venue on the island. Our severe 'Pizza Porkers' group passed the judgement on this pizzeria as well, and I consider it the second best in Bristol. The dough is delicate, and the ingredients are exquisite, all fresh and local, as provenance matters to them. Moreover, they serve the 'Wiper and True', which is my favourite craft beer from Bristol.
Côte Brasserie || Clifton (BS8 4JG)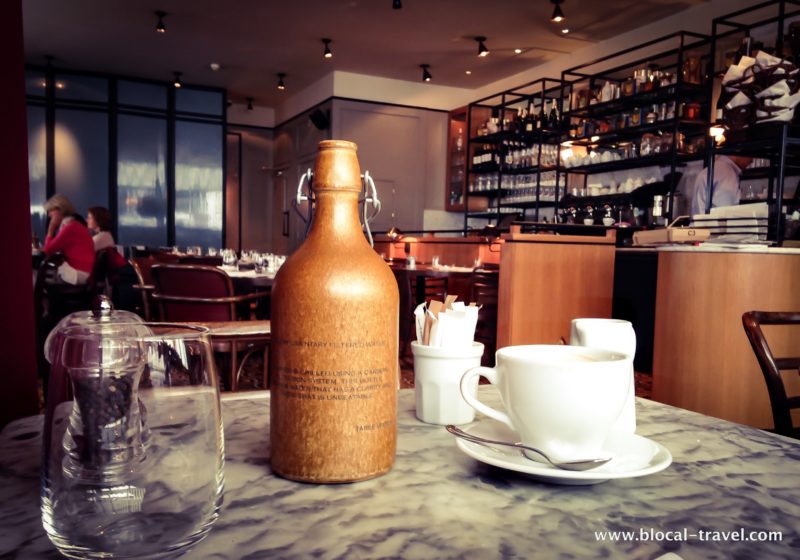 This café is very elegant, just like the area. Here you can find not only classic French regional dishes but also a perfect –yet informal- atmosphere inspired by Parisian bistros.
The Eating Room || Totterdown (BS4 2AG)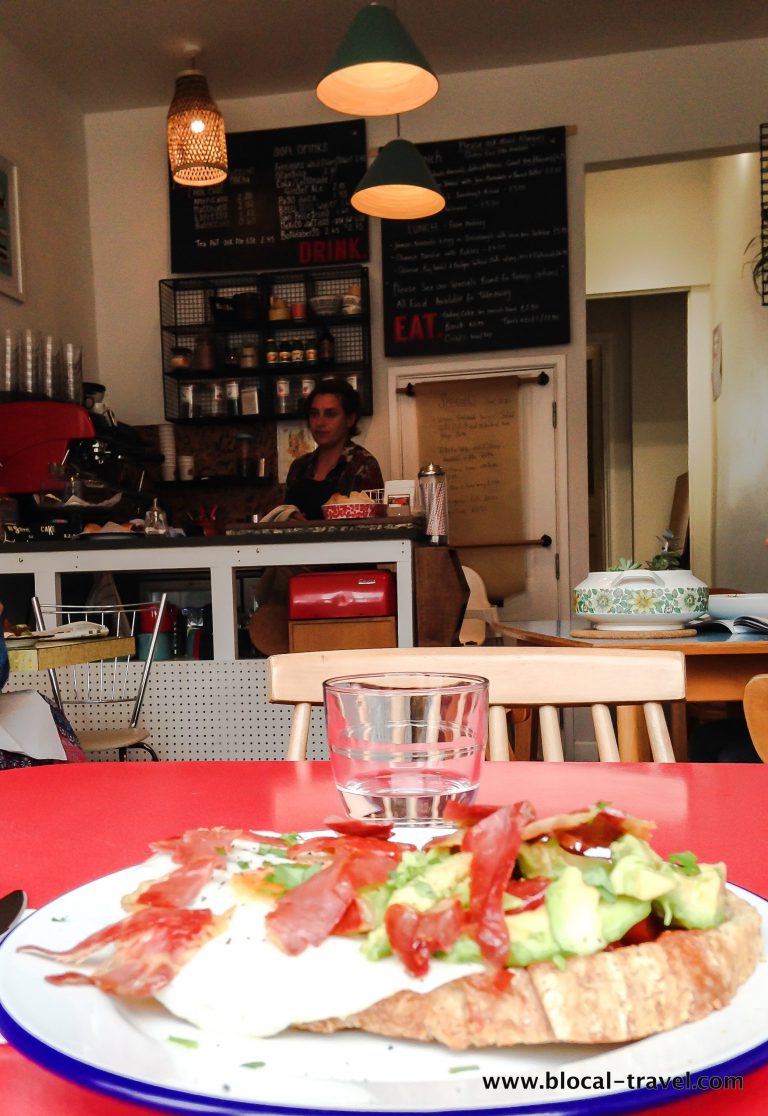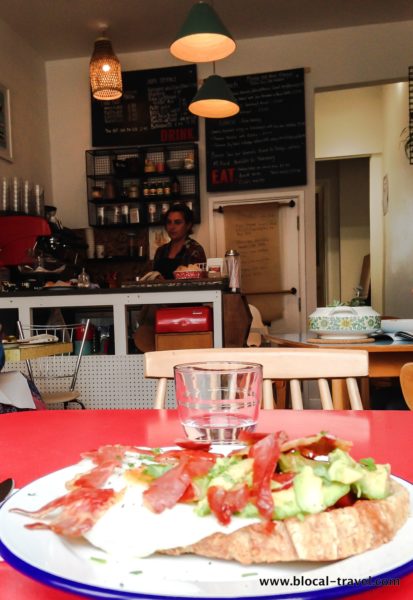 This place is super-cute, and the owners are very friendly. Here I had a sourdough with jamon, avocado and eggs, which was delicious, and a flat white. I meant to come back for one of their Supper Club events, but, unfortunately, I didn't manage to do so.
***Katie and Kim's Kitchen || Montpelier (BS6 5PZ)***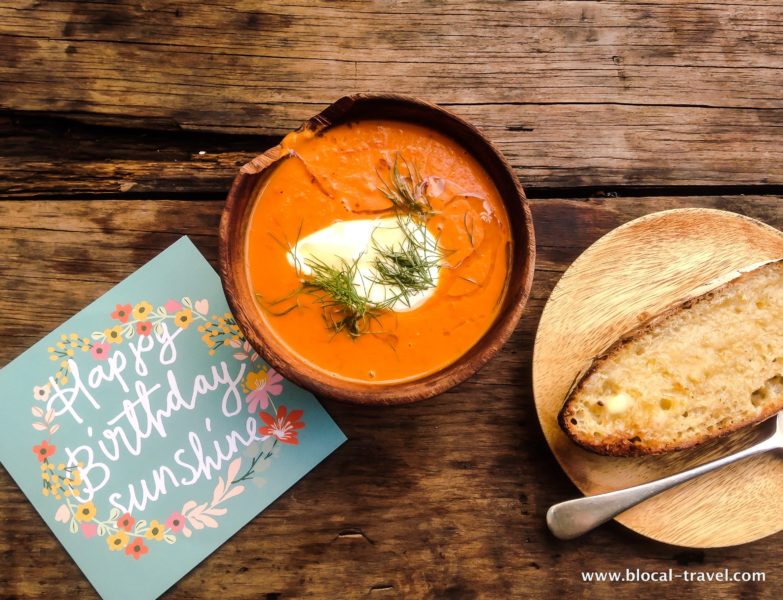 This is the place where I celebrated my birthday, and I guess that already implies how much I like it. It is a cosy restaurant joined to an organic deli, they have just one wooden social table inside, and a bigger one in the beautiful secluded garden. The kitchen is small and in view, which contributes to the homey atmosphere.
UPDATE 2018: This place turned into a juice bar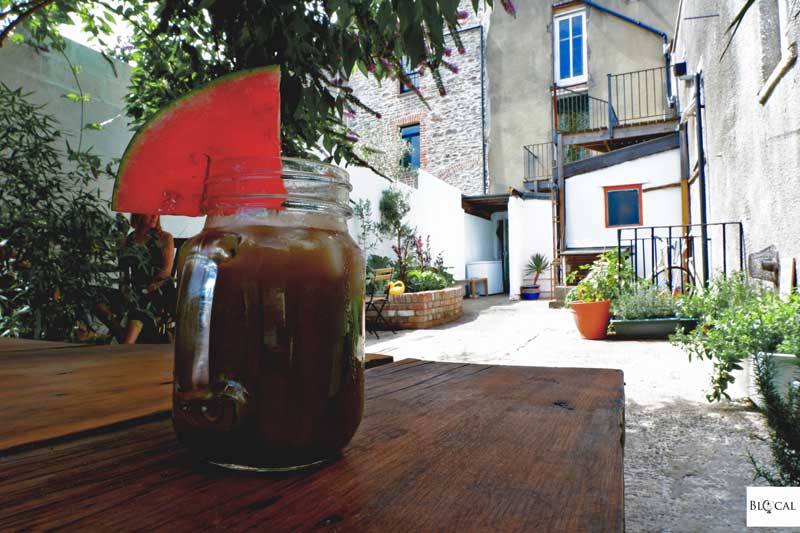 Loch Fyne || Old City (BS1 4HQ)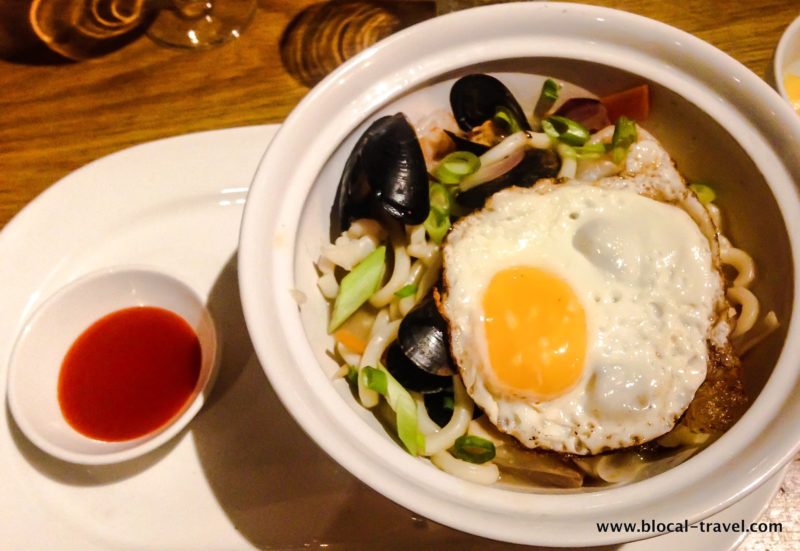 Loch Fyne is a chain of restaurants specialising in Scotland's finest seafood, well known for its selection of oysters and the smoked salmon. They are scattered all around the UK, and the Bristol venue is situated in the 'Old Granary', a historical building in the Old City. Here I had a delicious Asian soup, which was spicy to the right point.
The Olive Shed || Spike Island (BS1 4RN)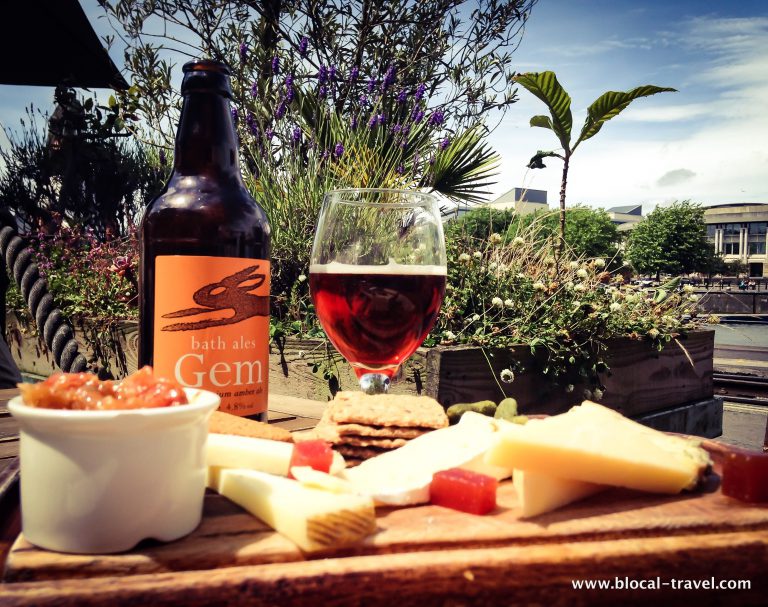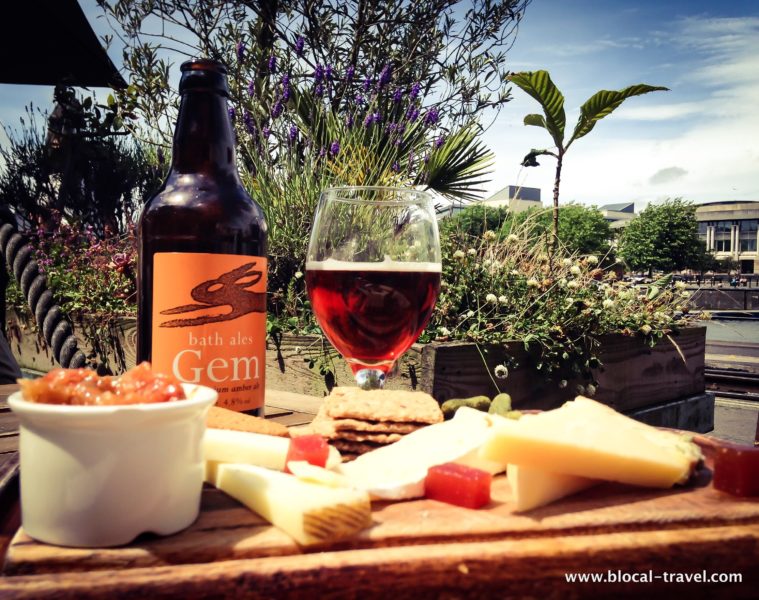 A lovely bistro on the floating harbour, serving tapas and organic wine. It is a bit expensive considering what you are eating, but the location is worth the money, especially if you get a seat at one of their al fresco tables close to the water.
***The Old Market Assembly || Old Market (BS2 0DF)***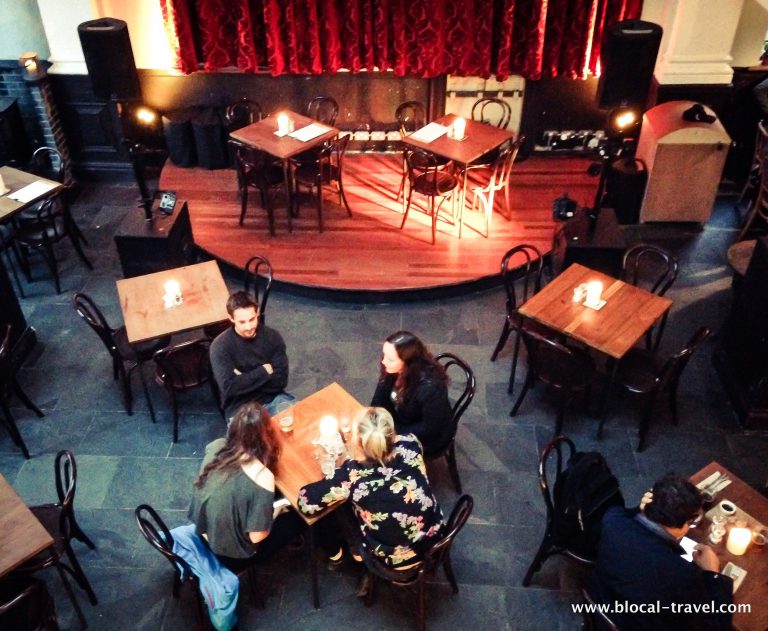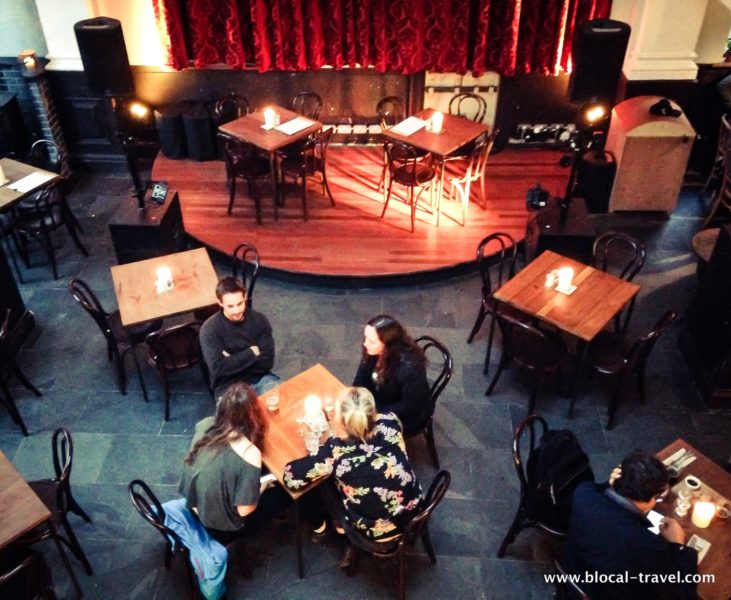 The Old Market Assembly isn't just my favourite restaurant in Bristol, but also a theatre and a live music venue. They have a gorgeous rooftop, and they bake their own very soft and tasty bread. Here, I drank the best beer of the summer (but, unfortunately, I have forgotten its name), enjoyed the sunset from the hipster rooftop, attended a preview of a comedy show that was going to the Edinburgh Fringe, and countless indie concerts, all accompanied by fresh and tasty food.
Penfold's Kitchen || Old City (BS2 8DJ)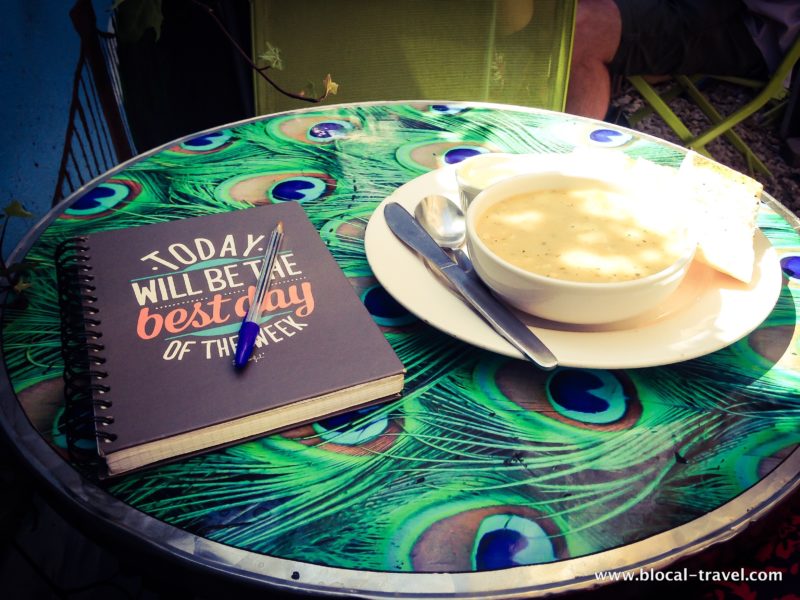 This is an independent coffee house and restaurant with a tiny garden. The menu is simple (sandwiches, soups, etc.), organic and budget friendly, and the staff is approachable.
Pieminister || Stokes Croft (BS1 3PR)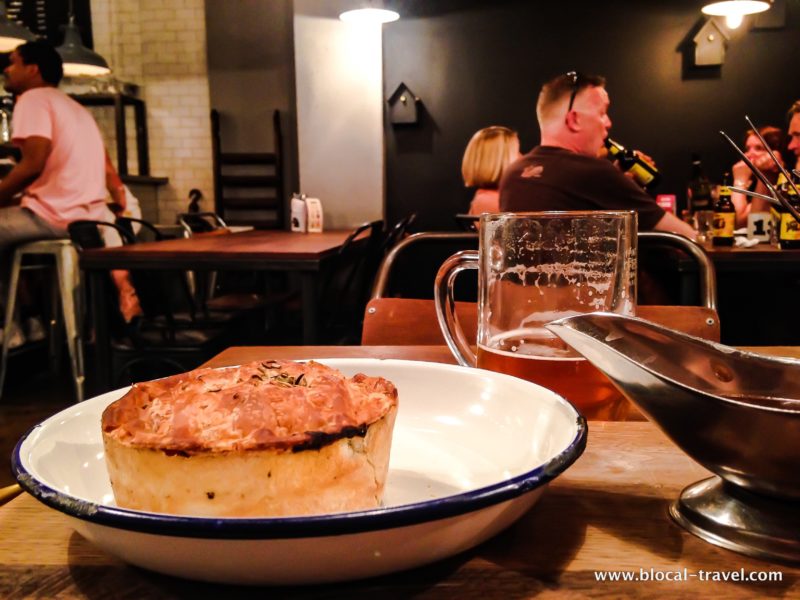 What is more quintessentially English than pies? This restaurant chain has a wide selection of pies, to be accompanied by an equally wide selection of craft beers (we are in Stokes Croft, after all!). The design of the Bristol venue in Stokes Croft, which is the shop where they started out in 2003, is very hipster, suiting the neighbourhood.
Pizza Workshop || Bedminster (BS3 1JD)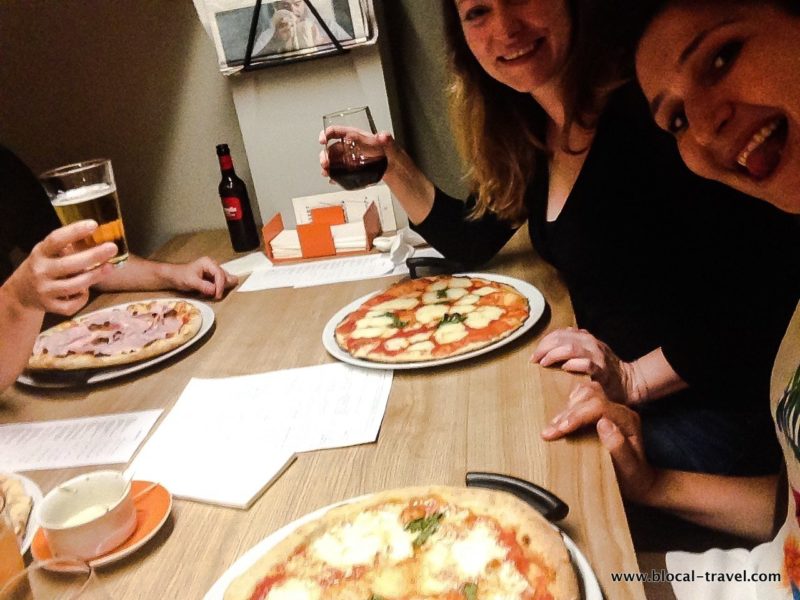 Although their pizza isn't bad, I disagree with many fellow Italians who happen to think this is the best pizzeria in Bristol. The dough is OK, but the sauce wasn't so great and the wine was a disaster. I do love the location, though, especially the al fresco tables on the bustling North Street.
Pizzarova || Gloucester Road (BS7 8NY)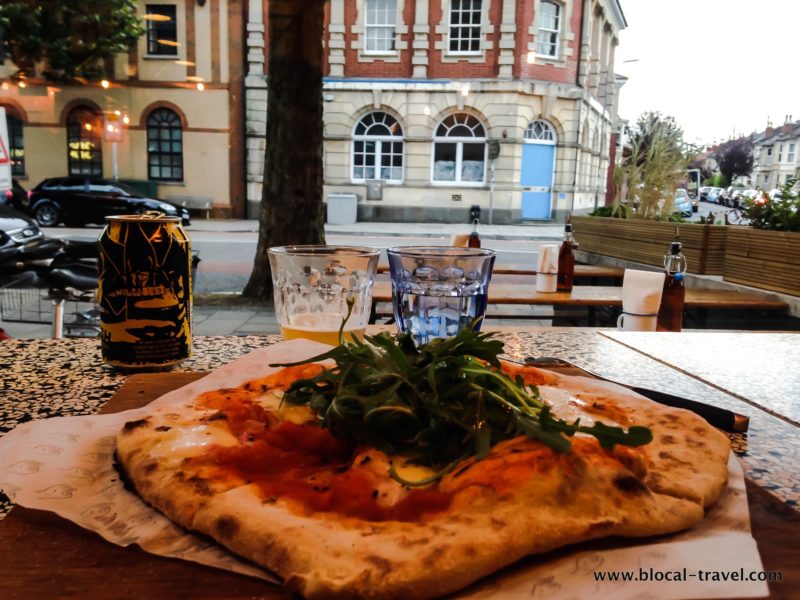 I first heard of Pizzarova when they opened a street-food kiosk on the island and the Bristolians couldn't stop talking about it. So I did some research, discovering that the original restaurant was on Gloucester Road, and I decided to try that one first. I went there with an Italian friend, and she happened to like their pizza, which -in my picky opinion- was too dry, but I suspect that this was me being too critical.
Ray's Pizza || Stokes Croft (BS1 3PY)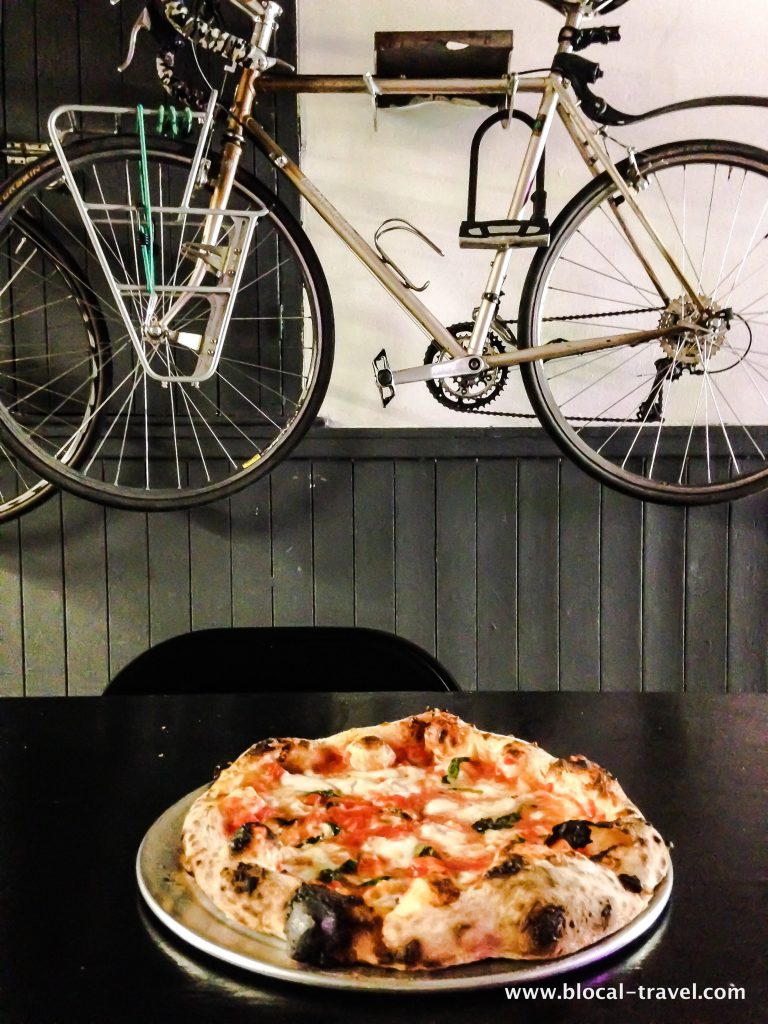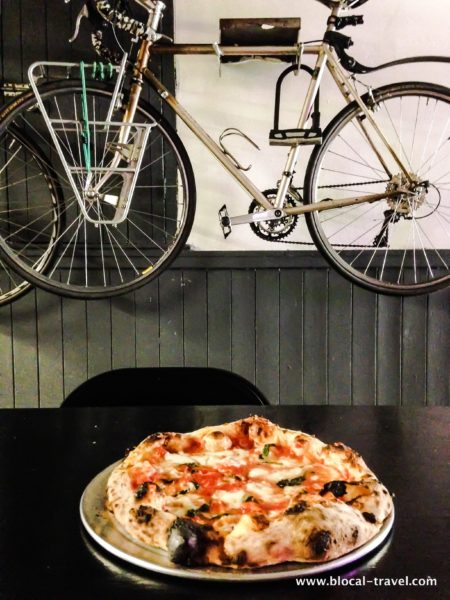 Annexed to the hipster bar 'Crofters Rights', Ray's Pizza claims to serve authentic Neapolitan style pizzas. Truth be told, their pizza gets quite close, and it is cheaper than other pizzas in town. Moreover, you can wash it down with a craft beer from the Crofters Rights' incredible selection.
***Rice & Things || Montpelier (BS6 5RW)***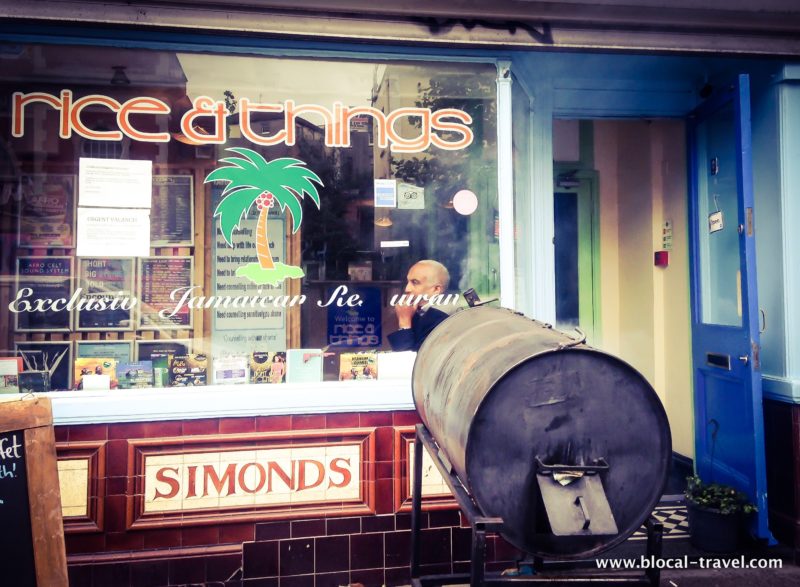 This is one of my favourite restaurants in Bristol and -without doubt- the best Jamaican restaurant in town. It isn't just me who says so, nor even all the Bristol taxi drivers, but also Jamie Oliver, who featured this restaurant in his TV series. Rice & Things brought my addiction to Jerk Chicken (which btw is my official meal of summer 2016) to a new level! And even when they were not serving it, they always managed to make it up to me with some other saucy and spicy Jamaican dish. Before meeting Chef, I didn't suspect that I loved Jamaican cuisine so badly!
Simply Thai || Gloucester Road (BS7 8AD)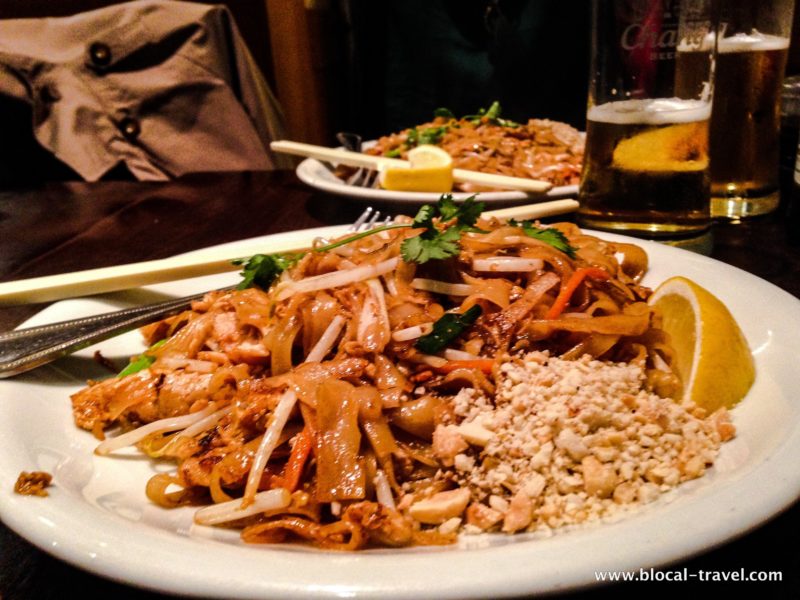 The first time I ate at this place was after a 6-hour walk, whose final couple of hours were spent looking for a place to eat. It goes without saying that their pad thai tasted amazing, even if ordered take-away and eaten standing next to the trash cans on the other side of the street. Mindful of that tasty experience, I came back with the same friend that had enthusiastically eaten by the trashcans with me, but then we had to admit that their pad thai is just regular. Anyway, I still recommend this place if you want to eat something on Gloucester Road (especially late at night!).
***Sky Kong Kong || Stokes Croft (BS1 3LN)***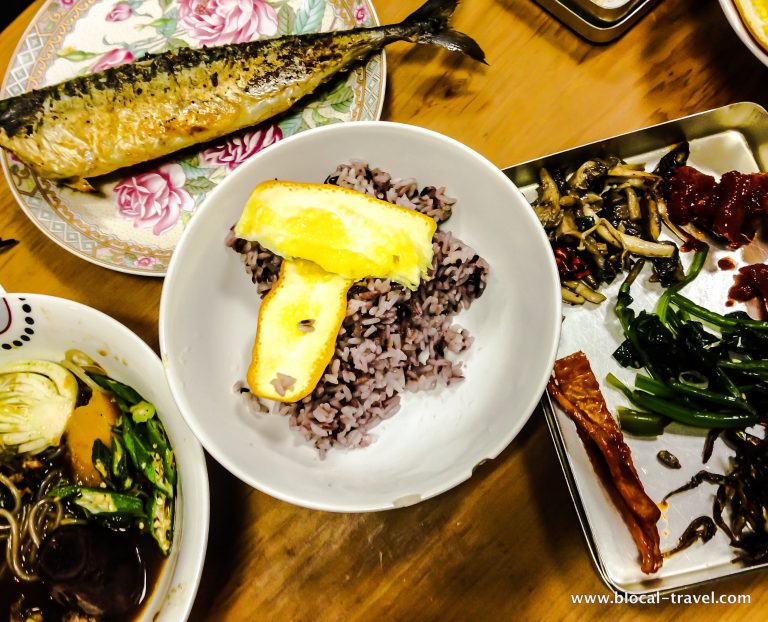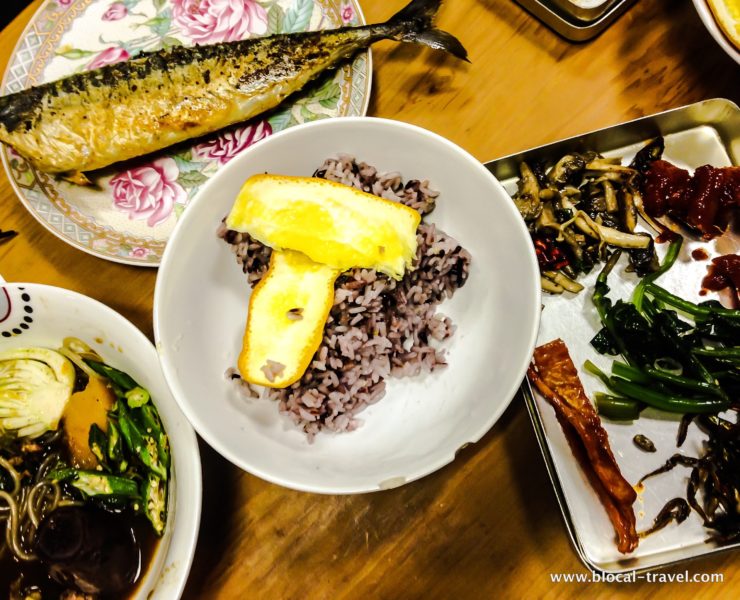 If you are looking for the best Asian food to be found in Bristol, this informal and unpretentious tiny restaurant tucked away on Haymarket Walk is the place to go. The first time I tried to eat at this place they didn't give me a seat because I was by myself. So I grabbed a friend and came back a few days later, but that time I hadn't booked, and left once again with an empty stomach. When I finally managed to eat there, I understood why they don't accept individual bookings: the menu is fixed and designed for two people, who sit on the opposite sides of the big, wooden social table in the middle of the room. The walls are crowded with jars full of the weirdest food preserved in oil and other liquids, together with a collection of unusual objects and bottles of sake left fermenting. This unique restaurant serves modern Korean food, with influences from all over the globe. The delicious menu is designed by Hwi Shim, a Korean chef who has worked in Michelin-starred restaurants in London. I was blown away by the flavours of her food, whose ingredients are all organic and locally sourced, often coming from her own allotment.
***Zitto e Bevi || Stokes Croft (BS1 3SB)***  
I came for the wine, I stayed for the folks.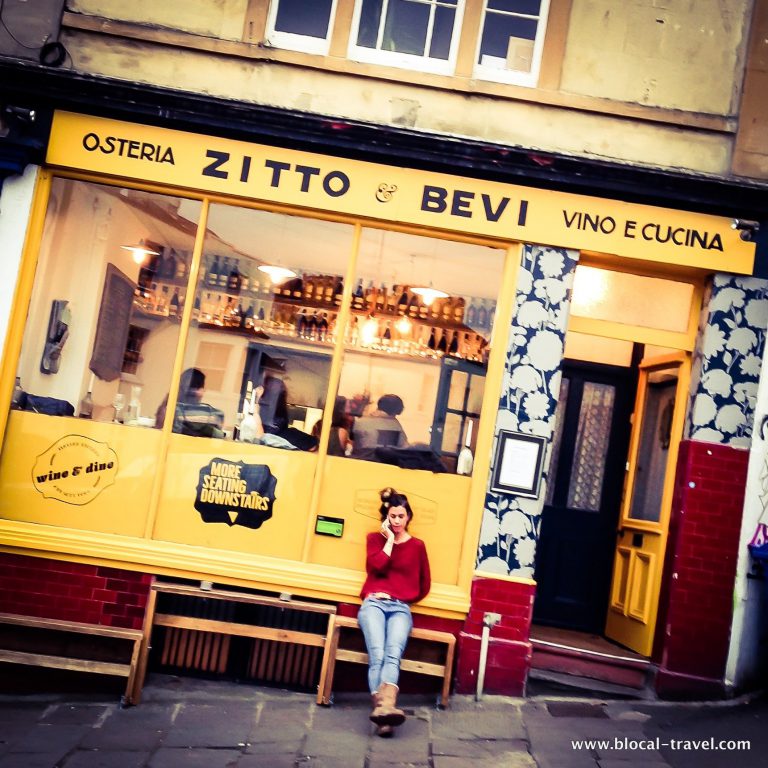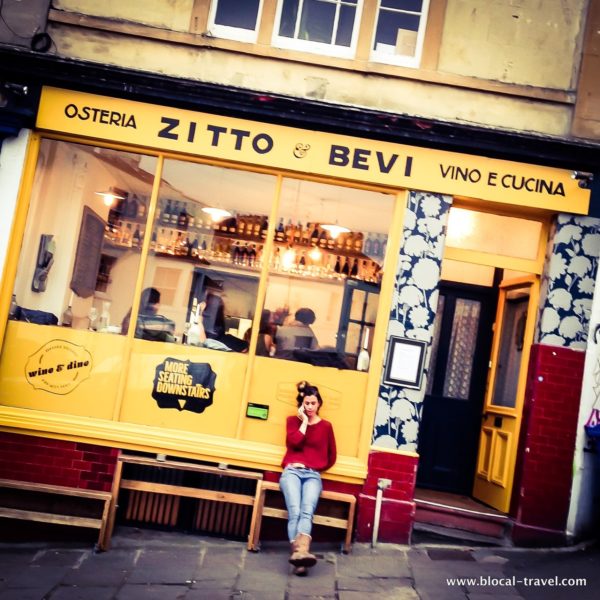 This place opened just a couple of weeks before I left, but it immediately became my second home in Bristol -not only because it was opposite my first home, and I walked past it several times a day. On my first time there, I tried their signature cocktail, the Ninetree, which is made up of Brut, orange, lemon and chilli. That was incredible, and I'm not at all a cocktail fan! In fact, I had entered the place attracted by the wide selection of excellent Italian wines. I came back several more times before leaving Bristol, trying their spritz, some wines, the polenta with mushrooms, the bruschetta and more appetisers, and I was never disappointed by the food, which tasted exactly like home. The problem with Italian restaurants abroad is that, even when they manage to import the finest ingredients, I always miss the typical Italian warm hospitality, but that can't be said for this place, as Sergio and Matteo will always welcome you with a friendly smile.
Bristol Food Guide > Street food markets, fish bars, bakeries, ice cream and Co.
***Argus fish bar || Bedminster (BS3 3LR)***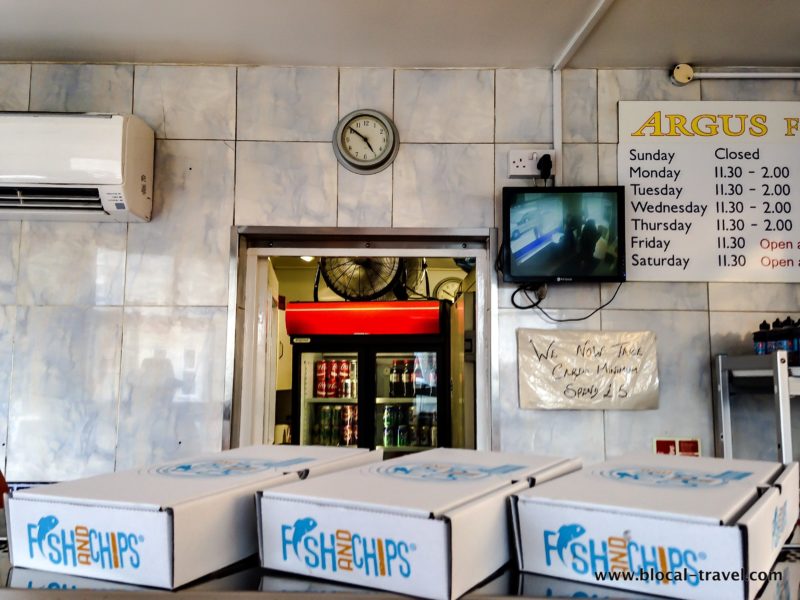 This is the best fish and chips in Bristol. Their fish is top choice, always fresh and fried on order, while chips are medium thick and delicious. The venue is greasy and unpretentious as fish bars should be, located in the dodgy bit of Bedminster.
***Clifton Village fish bar || Clifton (BS8 4BP)***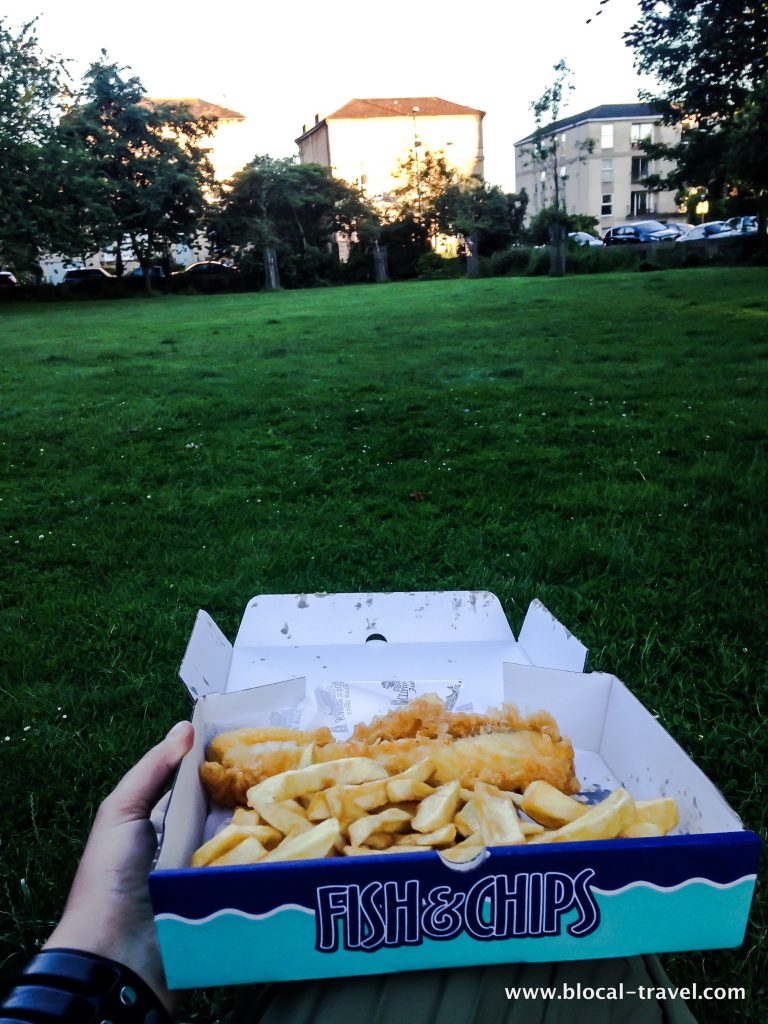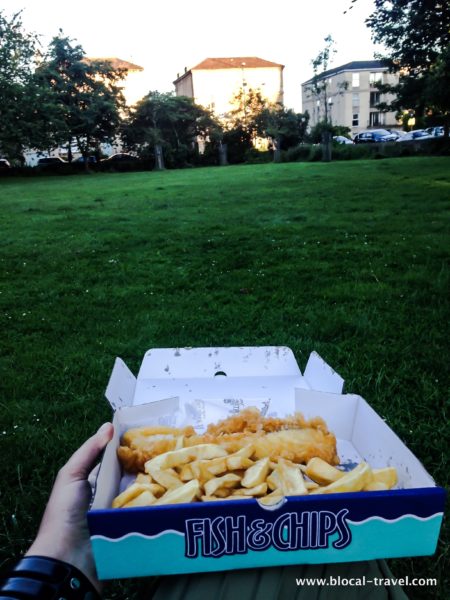 This is my second favourite fish and chips in Bristol. The cod is top quality, and the chips are great as well, but I don't like the venue, which is fancy and as posh as the area where it is located. Luckily, there is a beautiful park a few blocks away from the shop, where you can go to eat your fish in a less pretentious surrounding.
Fishminster || Bedminster (BS3 1JN)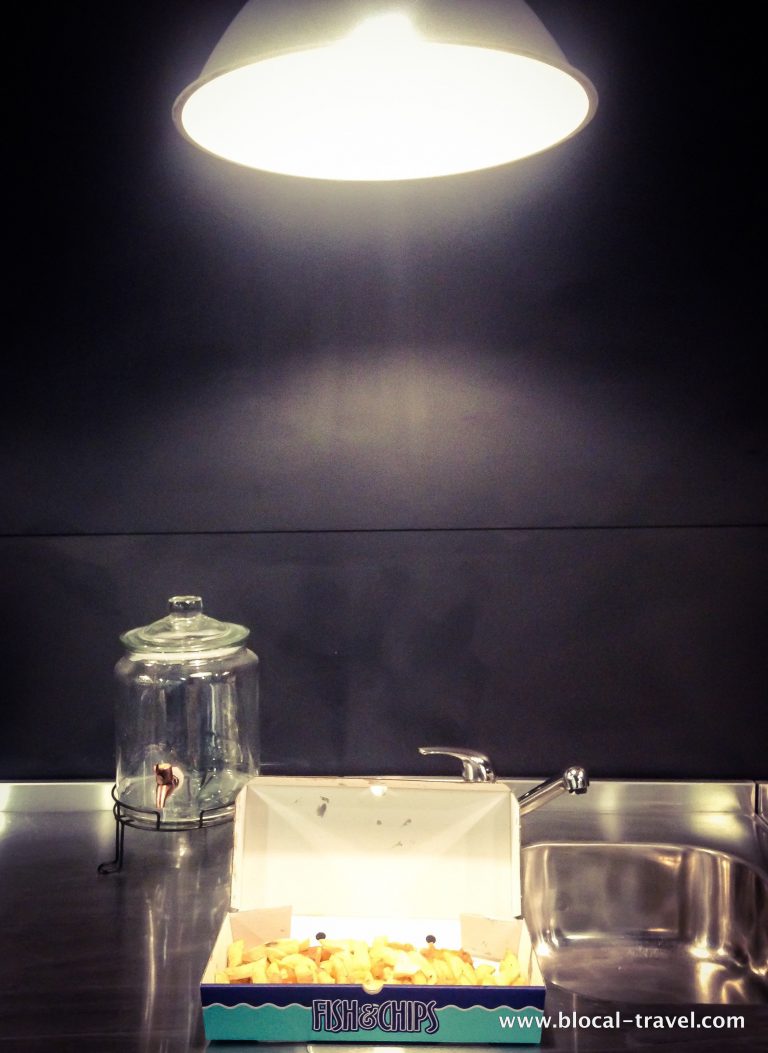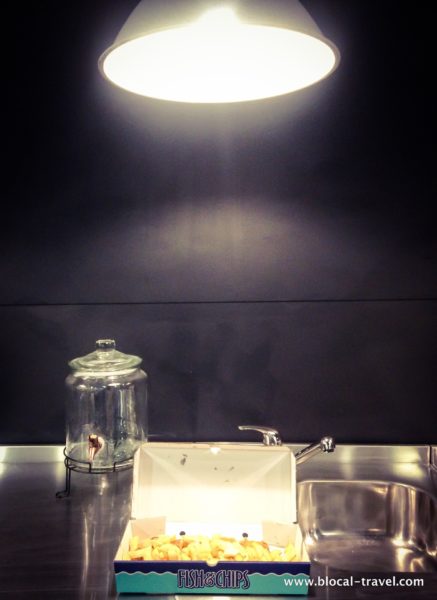 A bit less fancy (thank God!) is Fishminster, on the gentrified stretch of North Street. Their fish is fresh, and I especially liked their chips.
***Hart's bakery || Temple Meads (BS1 6QS)***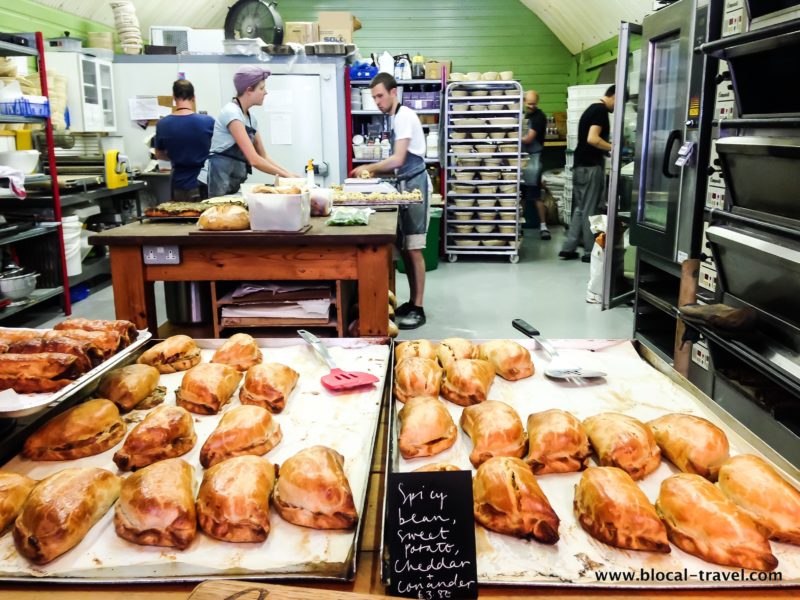 At the railway station, there is this huge space where you can watch the bakers at work, have a seat in the sun or take away the delicious handmade pastries and savouries. This is my favourite bakery in Bristol, and I find their products outstanding!
Kingsdown fried fish || Kingsdown (BS6 5UD)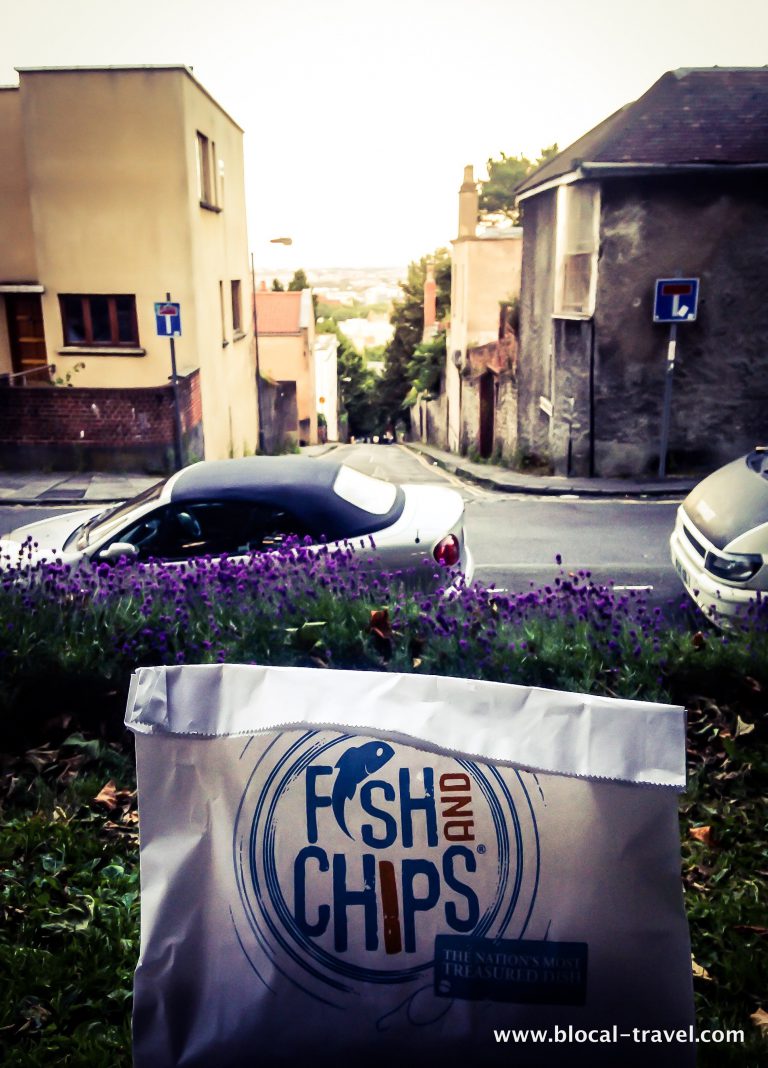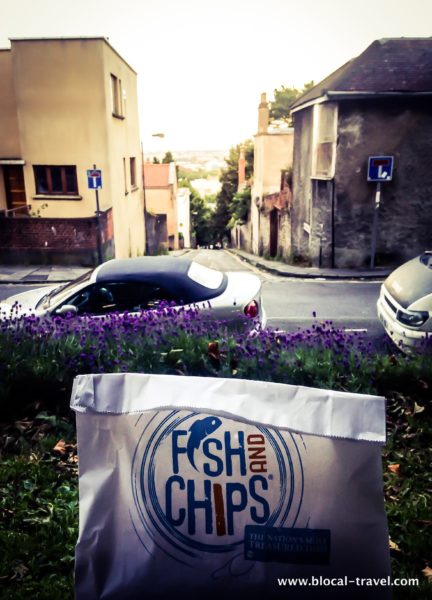 I'm listing this fish bar here only as an homage to my flatmate, who couldn't stop praising it and used to go there quite often (we were living on the same street). After all his enthusiastic remarks, I'm sorry to say that I didn't like this place; but he is more local than me, so I guess his opinion has some value and deserves to be listed here.
***Mark's bread || Bedminster (BS3 1JU)***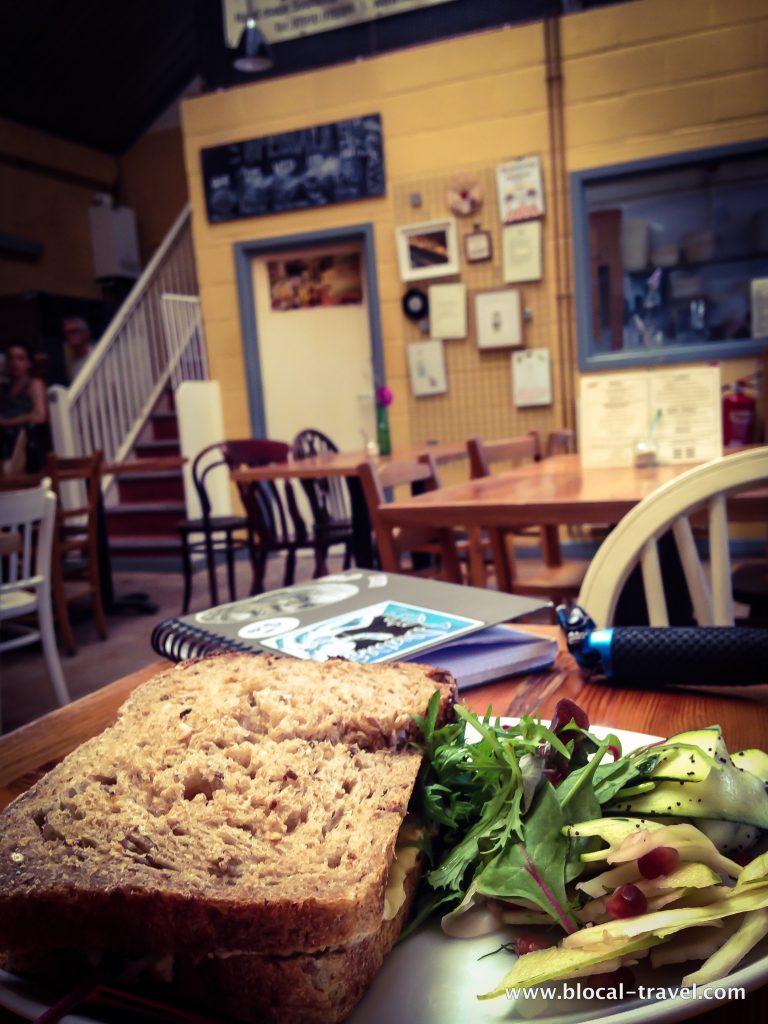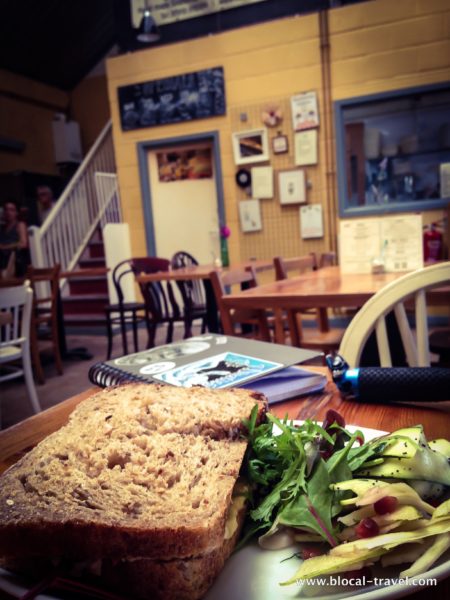 This lovely bakery is located inside the Bristol Brewery building on North Street, hence the strong smell of hops. Here you can see bakers at work through the café window and enjoy tasty sandwiches made with the softest bread. Occasionally, they organise baking classes.
***Miss Millie's fried chicken || Gloucester Road (BS7 8AT)***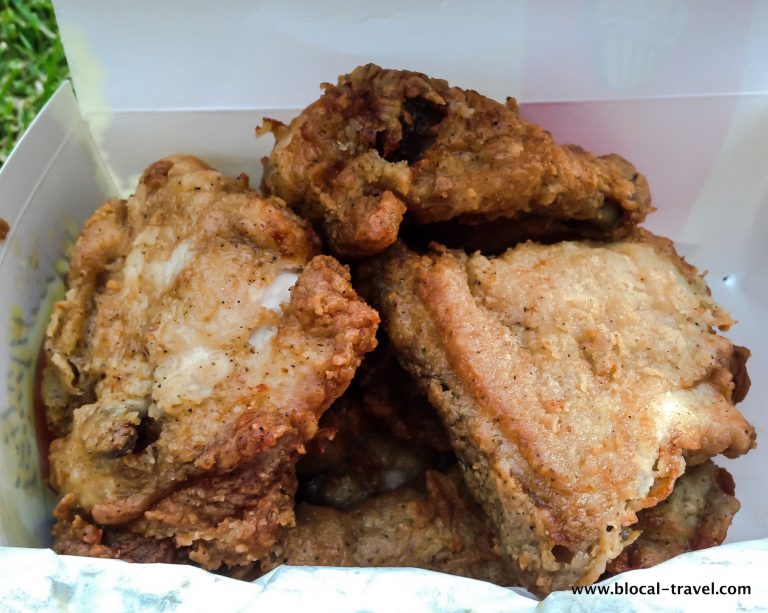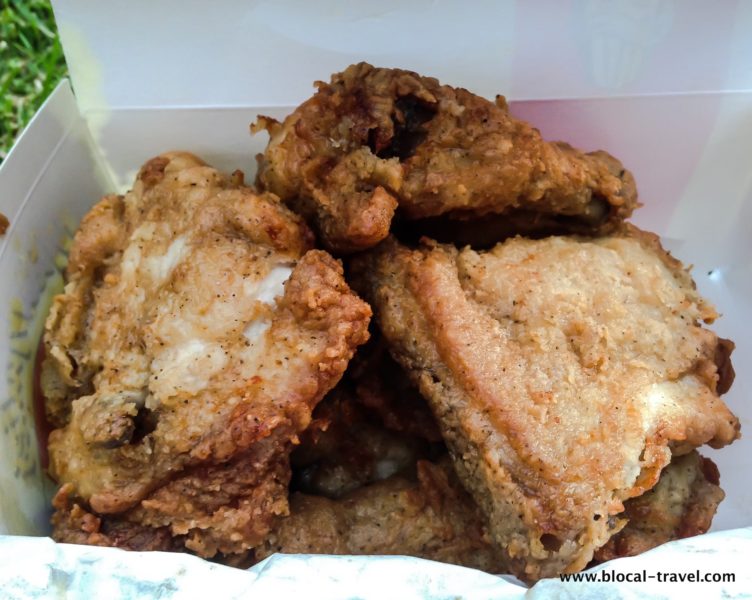 Miss Millie's started out as a family business in the 1980s, and now it's a popular fast-food chain in Bristol. They have several meal deals, which revolve around their special fried chicken. I used to go to the shop in Gloucester Road, as it was close not only to my place but also to the beautiful St. Andrew's Park, where I could enjoy their tasty chicken while lying on the grass.
The Redland bakery || Clifton (BS6 6LF)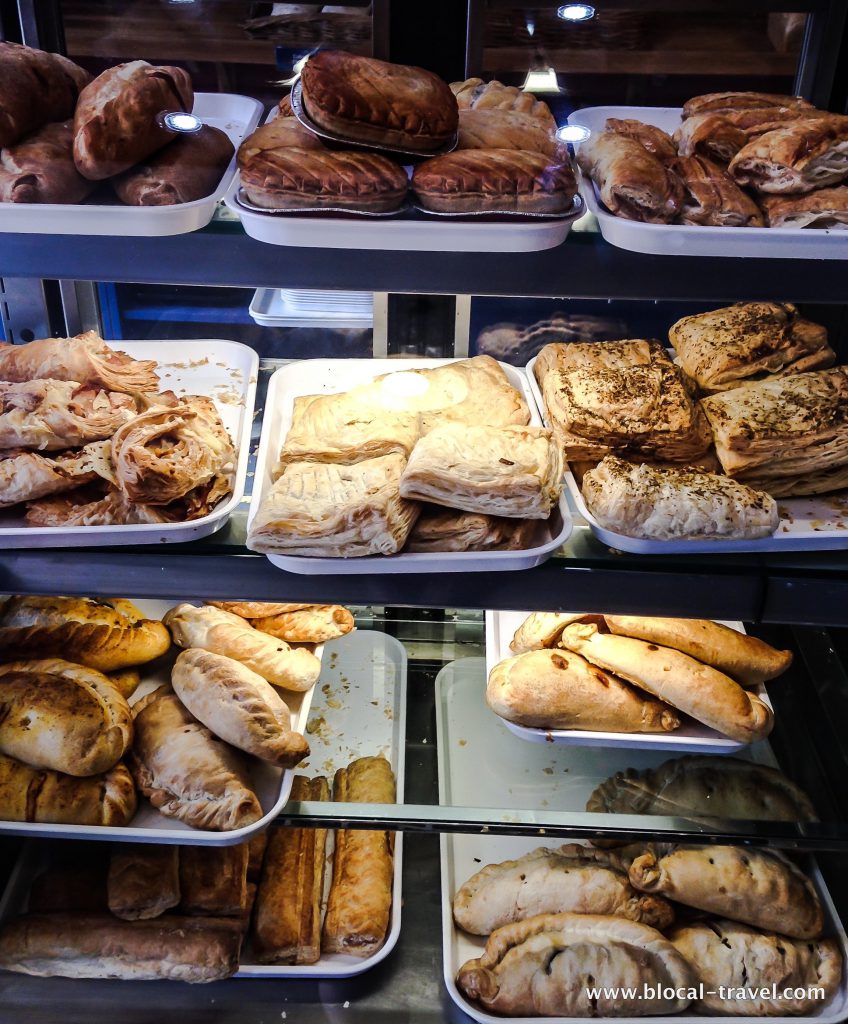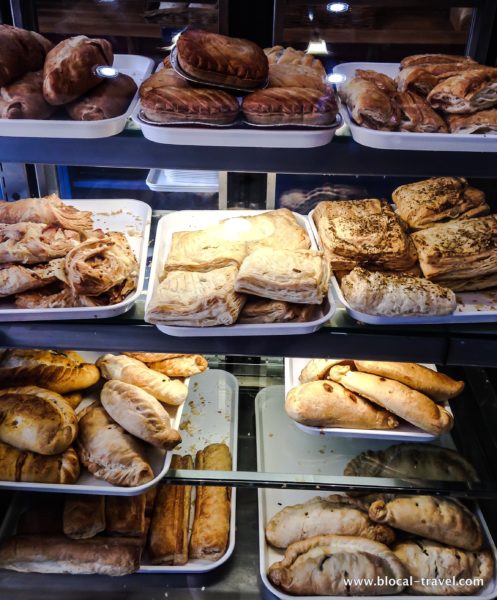 This is a tiny bakery with great Cornish pasties and sausage rolls. They sell everything, from savouries to cakes, pastries and bread.
Saint Nicholas street food market || Old City (BS1 1LJ)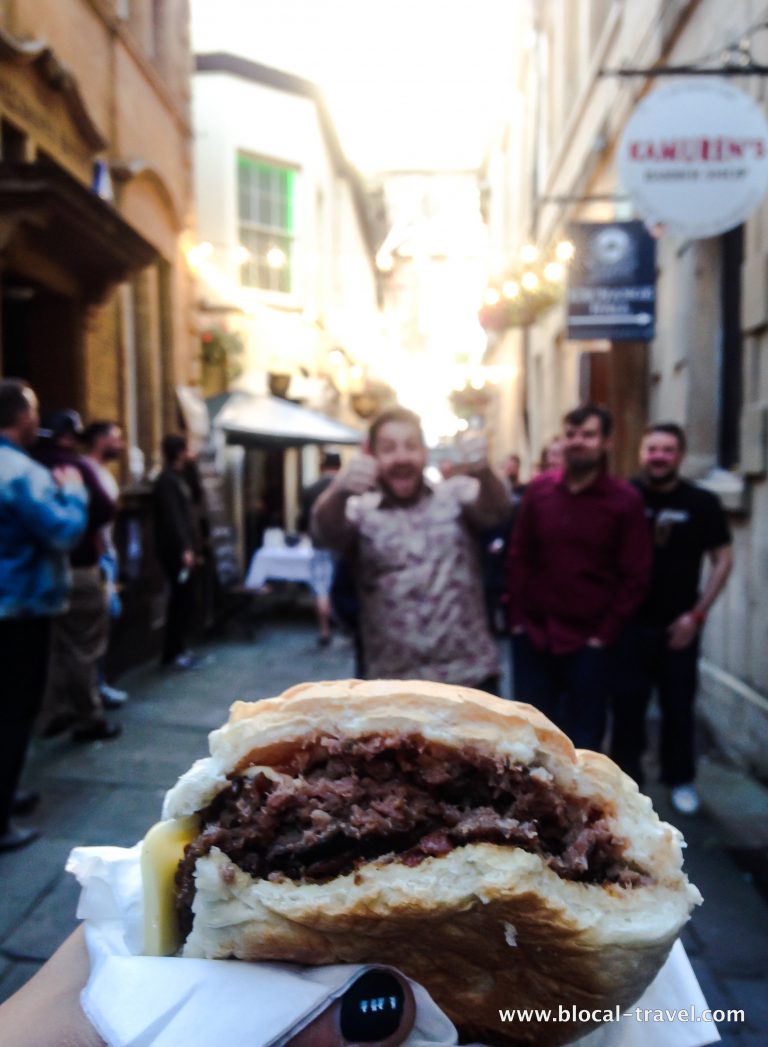 This covered market downtown, which is affectionately known as 'St. Nicks', is made up of several stalls serving all kinds of food. The venue is so popular at lunchtime that even more food vans park in the surrounding streets to sell their products. Sometimes the market stays open at night, and the tasting experience is enriched with live music and lots of beer. A section of the market sells art and crafts, jewellery, vintage clothing and gifts.
Swoon gelato || College Green (BS1 5TB)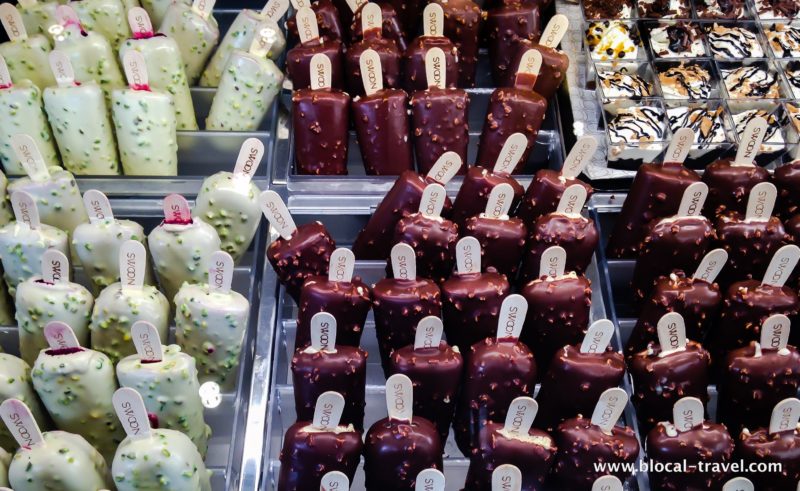 I don't usually eat gelato when I'm abroad, but I must admit that their artisan swoons on a stick are just perfect. My favourites were the ones with the white chocolate toppings, but I tried several different flavours and they were all very tasty, made with fresh ingredients and high quality cream.
Tobacco Factory street food market || Bedminster (BS3 1TF)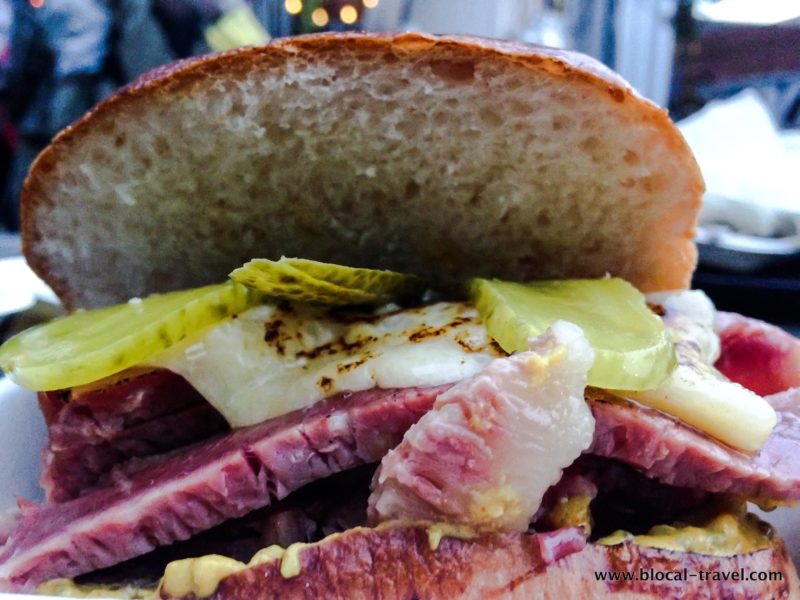 This multipurpose centre is inside the building of a former tobacco factory that was saved from demolition. It now hosts studios, restaurants, lofts, animation and performing art schools, and a theatre. Every Sunday morning in the Tobacco Factory's backyard there is a market made up of food and clothing stalls and, once a month, the market is extended throughout the whole day. If the street food market isn't enough for you, you can always head to the Tobacco Factory's café bar that, in addition to brunch, burgers and salads, serves Bristol Beer, the glorious craft beer produced on the other side of the street.
Bristol food guide > Pubs, taprooms, wine bars & Co.
The Apple || Old City (BS1 4SB)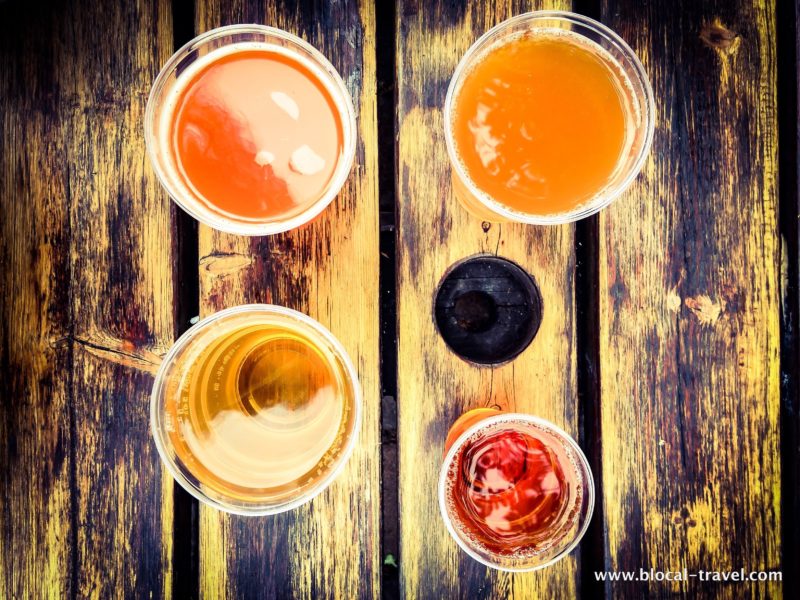 I had never had cider before moving to Bristol, but during the summer I made up for lost time. This is the most popular cider place in Bristol. It is on a Dutch barge in the old city, with a beautiful view of the harbour, and they have a wide selection of ciders and perries.
The Bank Tavern || Old City (BS1 2HR)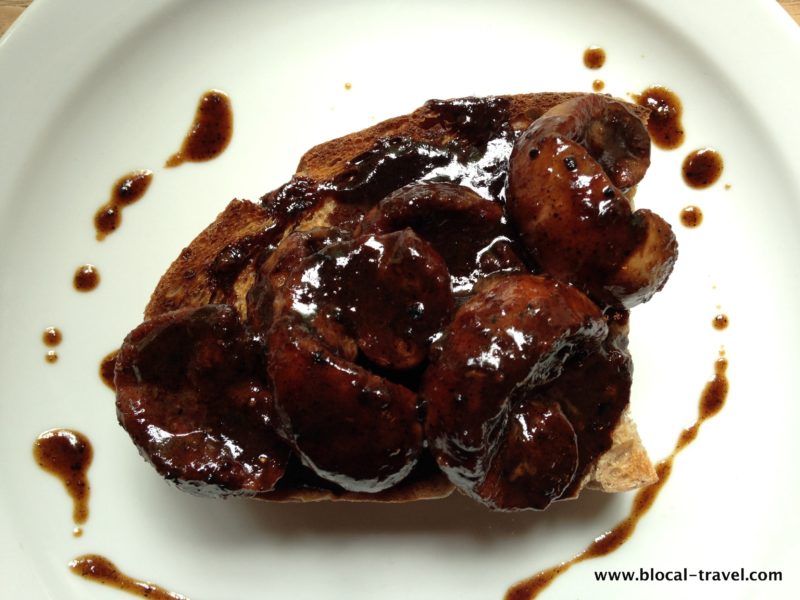 This is one of the most famous pubs in Bristol, well known not only for its ales but also for its exquisite cuisine. And yes, the food is as great as everybody says! I had kidneys on toast and it was delicious, even if I'm not such a big offal fan.
Brewdog || Old City (BS1 1QW)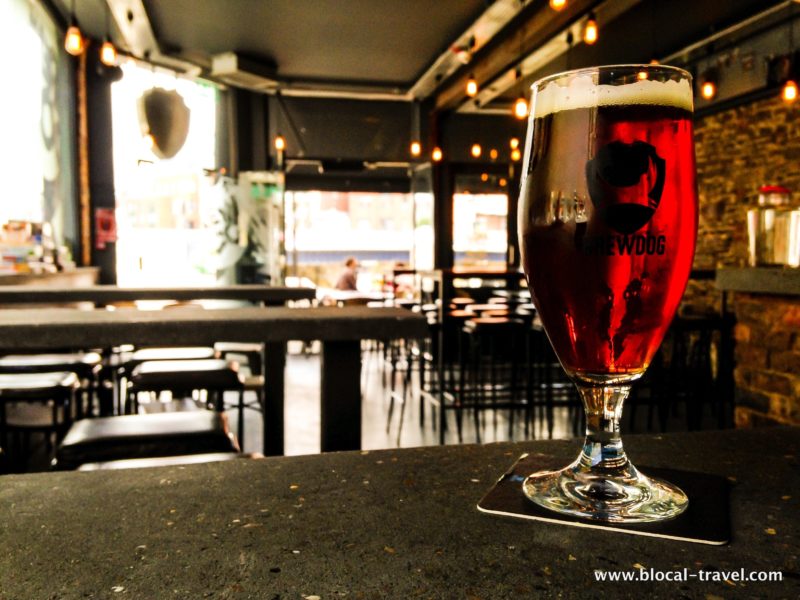 Nothing different from all the other Brewdog pubs around the world, and as such it is a guarantee of excellent craft beers.
Brewhouse and Kitchen || Cotham (BS6 6JY)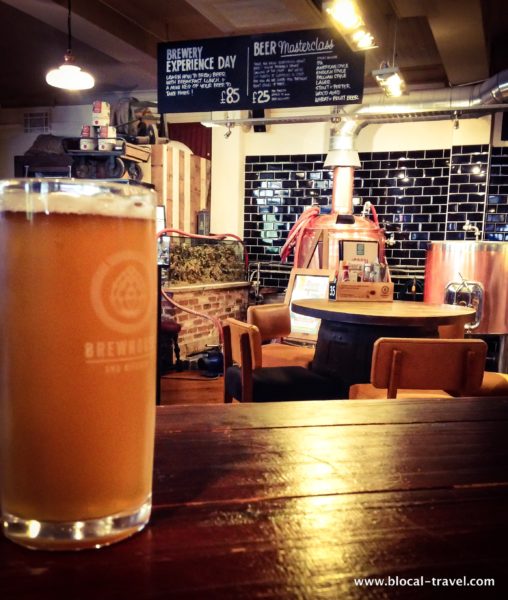 The menu isn't so inviting, but beers are great, and brewed right in front of your eyes to boot! I especially loved one home beer that was fruity, refreshing and quite complex (sorry, I've forgotten the name!). You can even book a day with the head brewer to learn the art of brewing and taste several home beers.
***The Cadbury House || Montpelier (BS6 5EW)***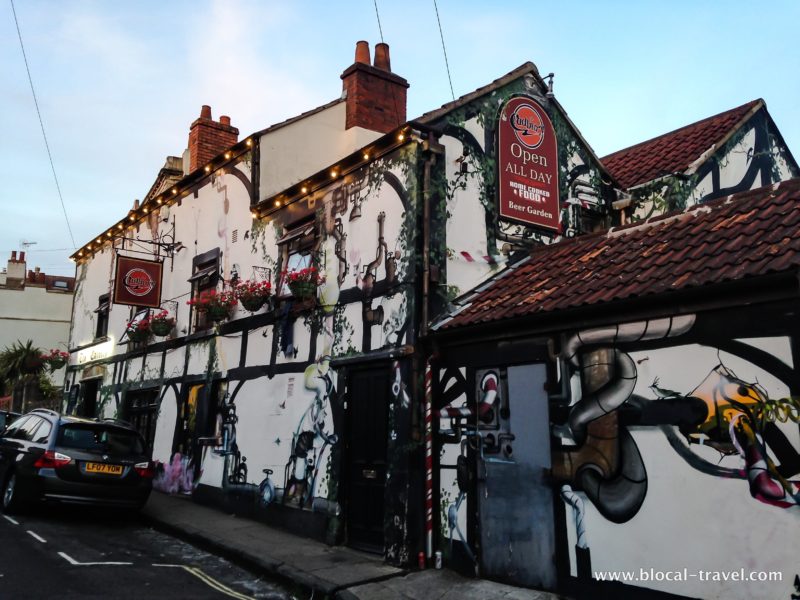 The typical local pub with excellent food and real ales. It has a beautiful beer garden, a very laid-back atmosphere and it somehow attracts the craziest folks. I've never understood why… Both the garden and the exteriors are covered with graffiti. More often than not, you will find some good reggae tunes, sometimes played by a DJ or even a live band.
The Chelsea Inn || Easton (BS5 6AU)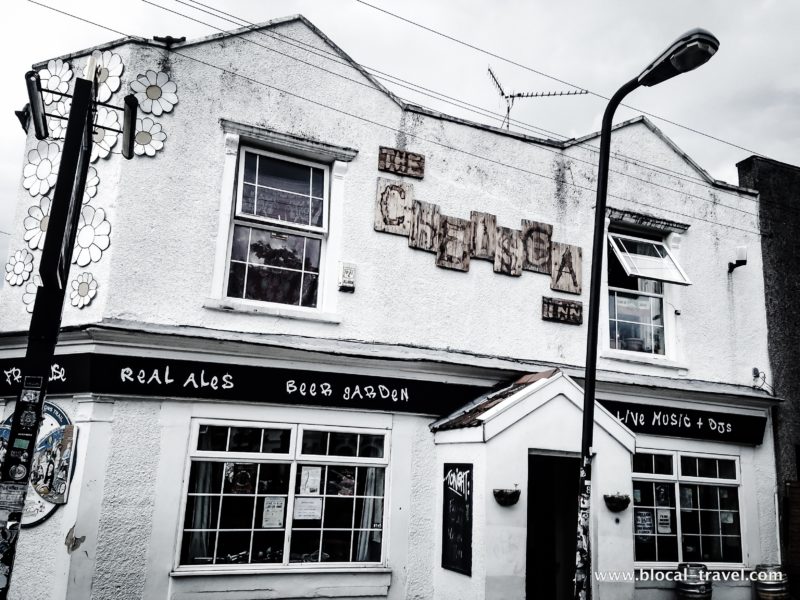 Loud reggae music spreads all over this iconic pub in Easton, setting the laid-back tone of the place. The walls are covered with beer coasters, vinyl and comics, and all the barmen have long dreadlocks (and -in the majority of cases- their clients have them too). There is a lovely beer garden, but most of the fun happens inside the pub, especially after a certain hour, when the level of alcohol consumption has increased enough.
The Colston Arms || Kingsdown (BS2 8DX)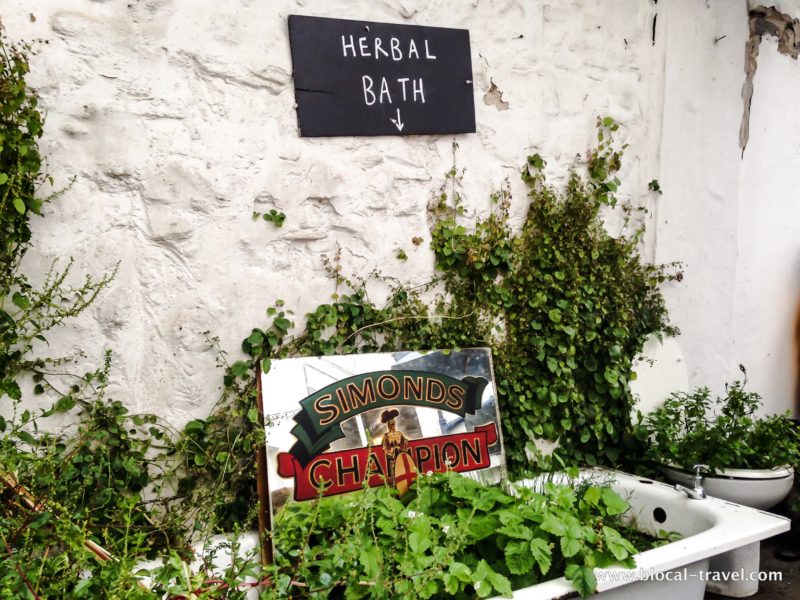 This is a traditional English pub with a regular quiz, TV sports and all that. I'm not a big fan of their ales, but the beer garden is lovely: the perfect place to have a Sunday roast or a beer in the evening.
Colston Yard || Old City (BS1 5BD)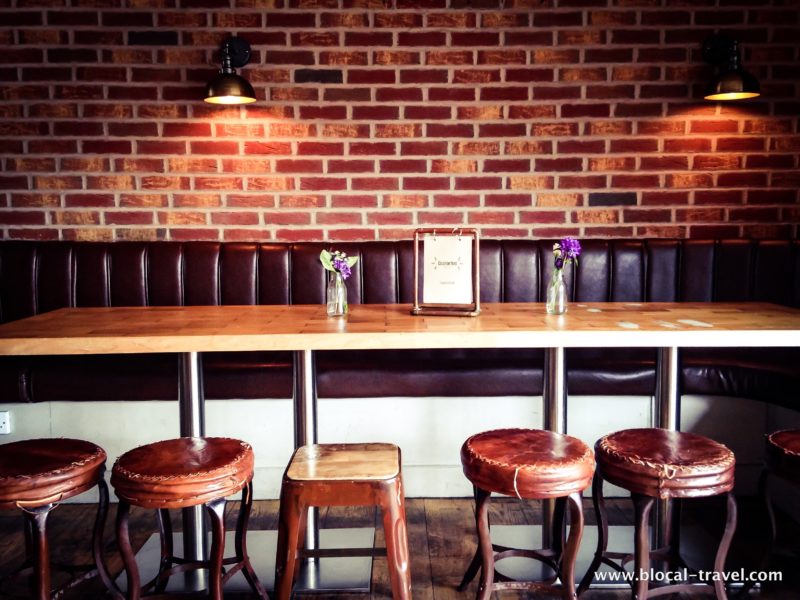 This is Bristol's oldest craft beer pub. They have an extensive selection of beers, and the venue is beautiful, with exposed red bricks and huge windows. The first time I came here, I couldn't stop taking pictures while repeating "This is so cool."
***The Coronation Tap || Clifton (BS8 4AX)***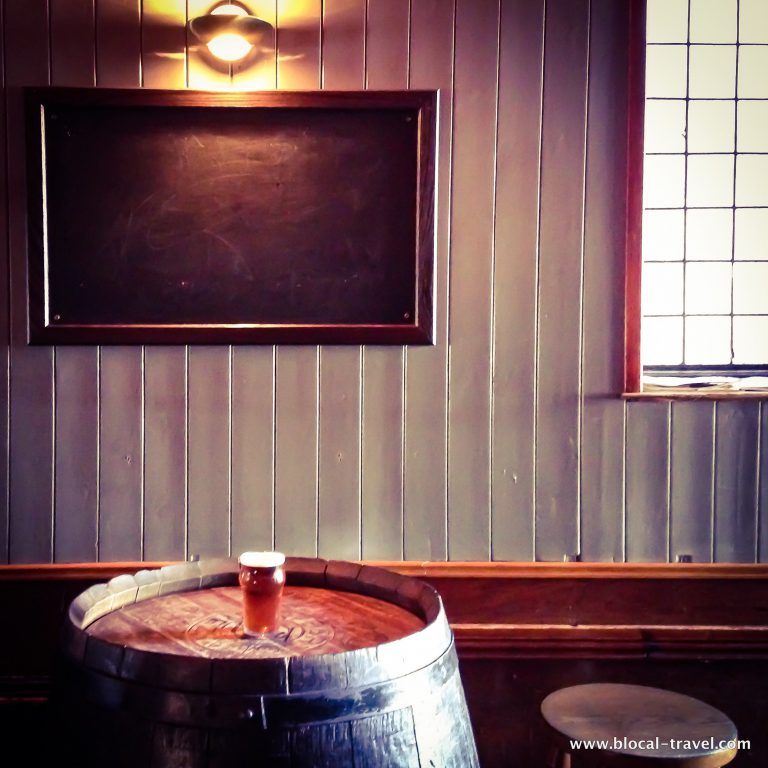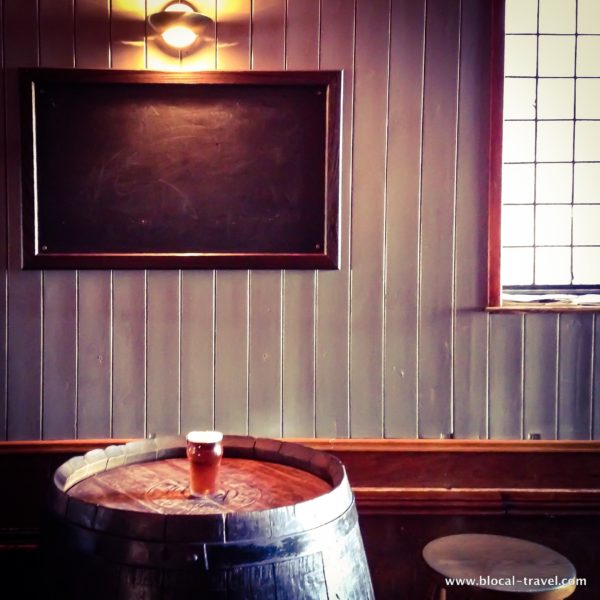 This is my favourite place to go for cider and, among its broad selection of ciders, my favourite is the 'exhibition' cider, which you can only find in this pub. They claim to be world-famous; I don't know about that, but surely this typical English pub with low lighting, wood panelled walls and live music is one of the most famous pubs in Bristol.
Cosy Club || Old City (BS1 1HT)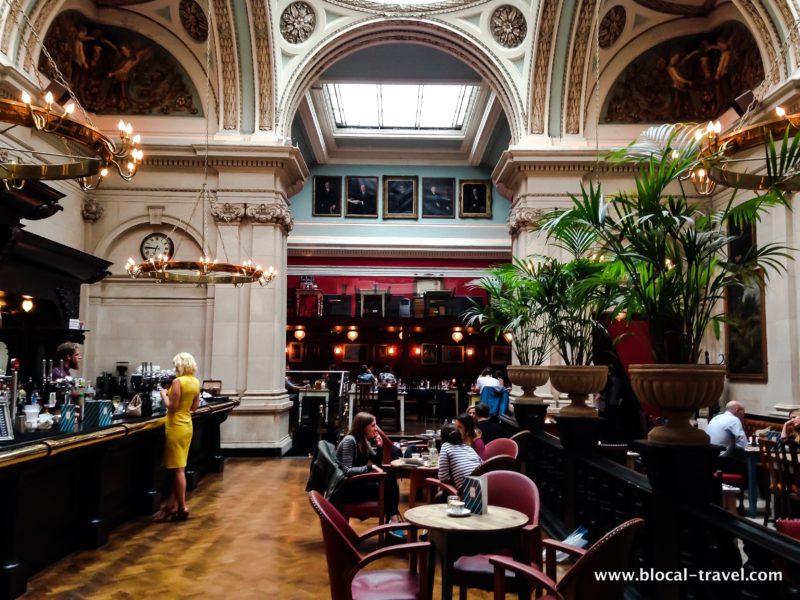 The location is gorgeous: high ceilings, marble floorings and a domed roof of a former banking hall, a Grade II listed Neo-Palladian style building that now hosts a restaurant and bar. It is well known for its breakfast and tapas menus, but I've always been here just for cocktails, which were great.
***The Drapers Arms || Gloucester Road (BS7 8TZ)***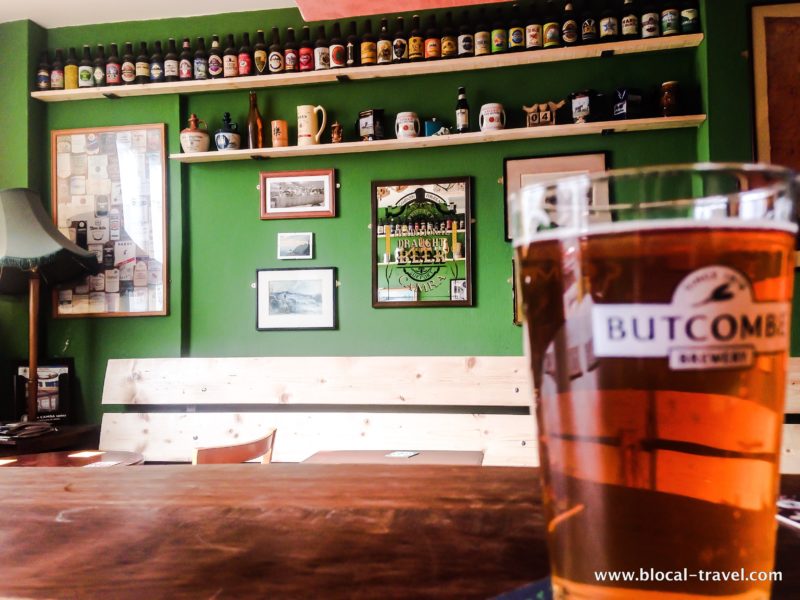 This is Bristol's first 'micropub', which –according to the Micropub Association- means "a small free house which listens to its customers, mainly serves cask ales, promotes conversation, shuns all form of electronic entertainment and dabbles in traditional pub snacks". It means that the place is independent, amazingly old fashioned, and it serves superb ales.
The Golden Guinea || Redcliffe (BS1 6SX)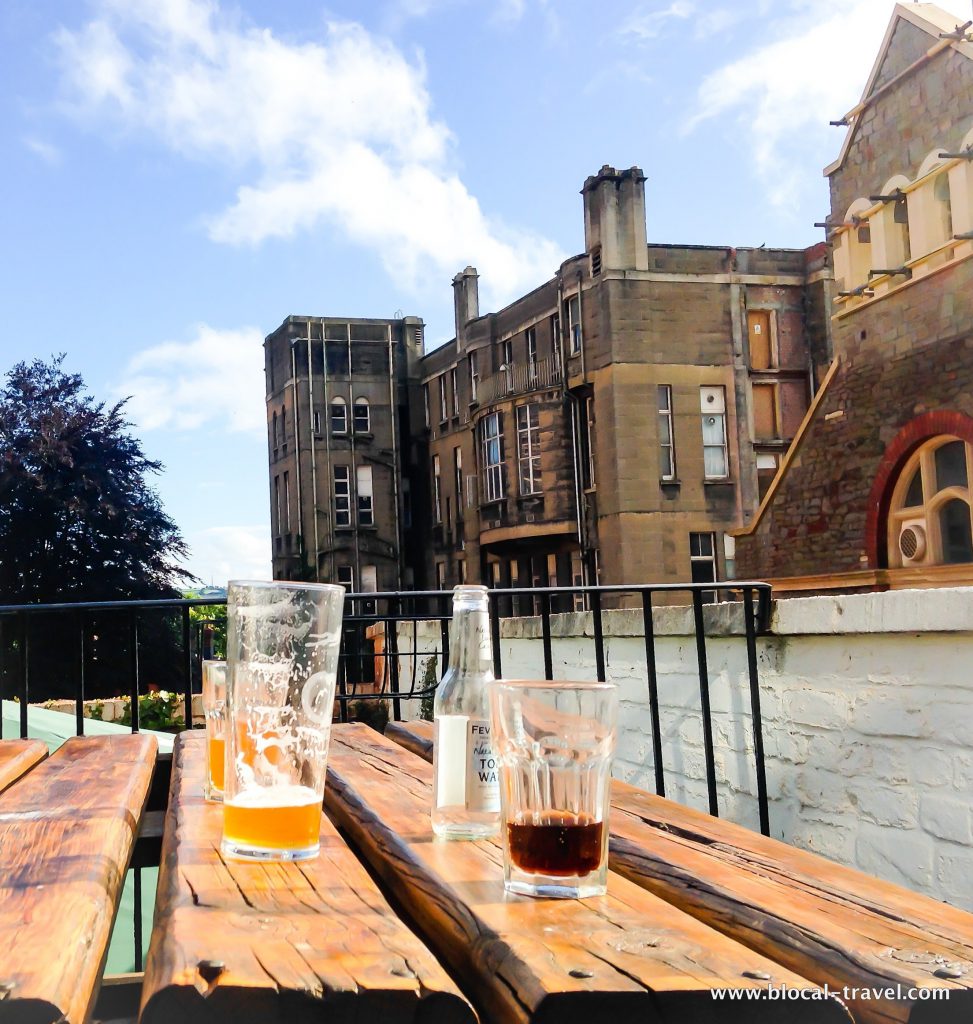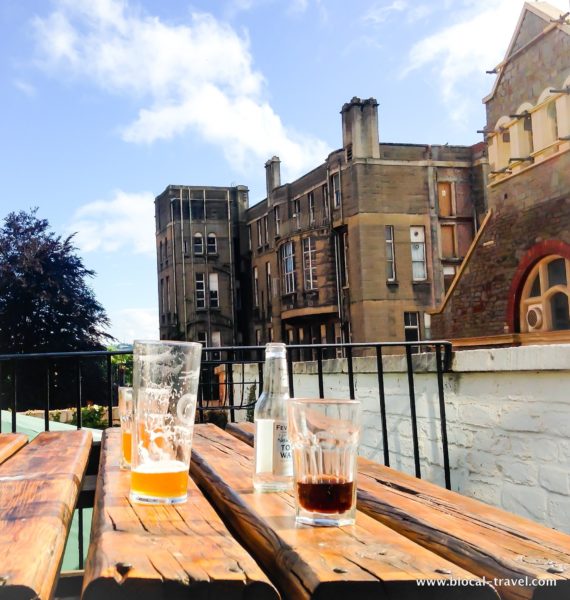 Don't be scared by the steep slope, because a beer at one of the Golden Guinea's balconies will be worth the slog! They have a great selection of craft beers and a programme packed with fun events, from live music to live graffiti sessions.
The Green Man || Kingsdown (BS2 8HD)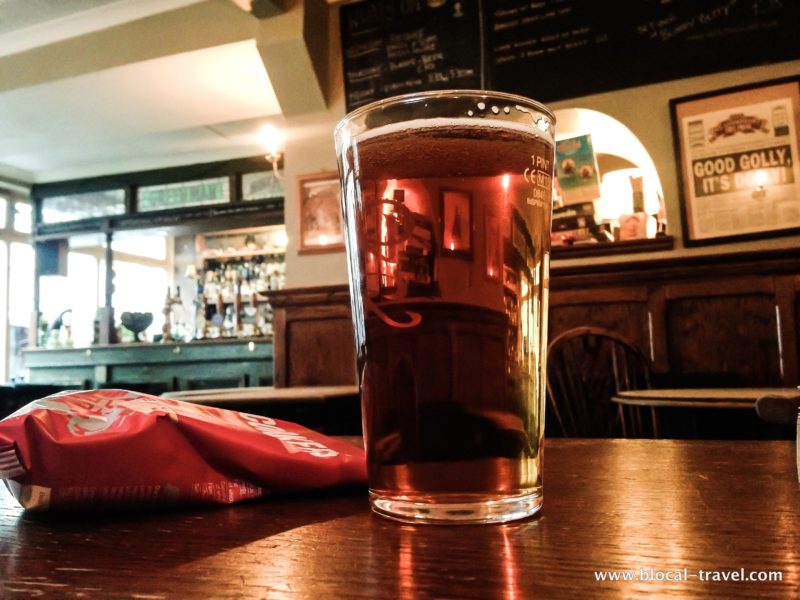 A very old pub with a countryside feeling, except that it was located a few blocks from my place (and -therefore- I drank there quite often). It is the typical English pub with wood panelled walls, board games, rock music and good beers.
***The Greenbank Pub || Easton (BS5 6DP)***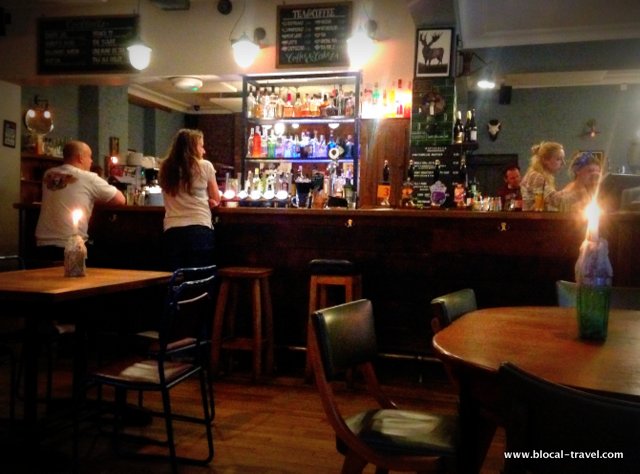 I've already written –and vlogged– about this place, but I feel I should stress once more the fact that this is my favourite pub in Bristol. Here I had my first, and my last, beer in Bristol, along with many beers in between. I used to come here in the morning to write and stay until evening for a drink. The guys working at the Greenbank are super friendly, and the first floor is devoted to performances and cultural events, which makes it the perfect meeting point for the Easton community.
The Hare || Bedminster (BS3 1EN)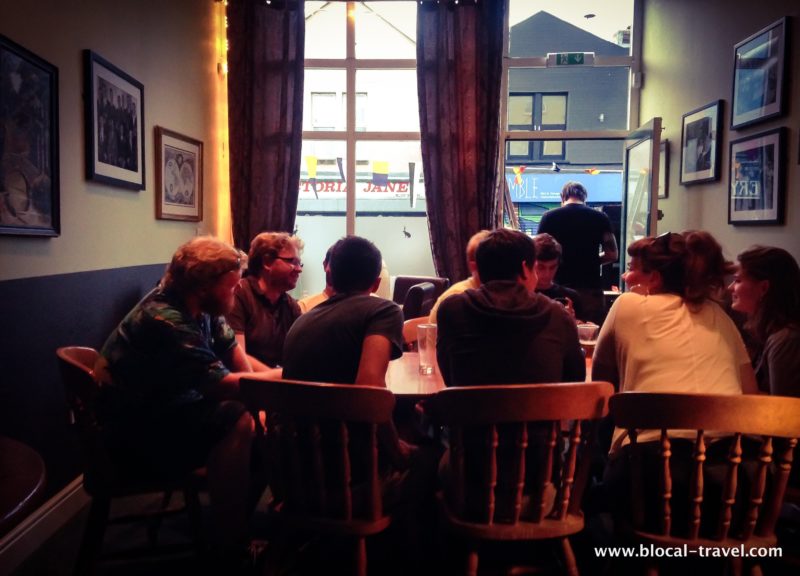 This is where I tried traditional English pub snacks for the very first time, and I suspect this has somehow influenced my idea of the place. I love their garden, though, and the street art all around.
Highbury Vaults || Kingsdown (BS2 8DE)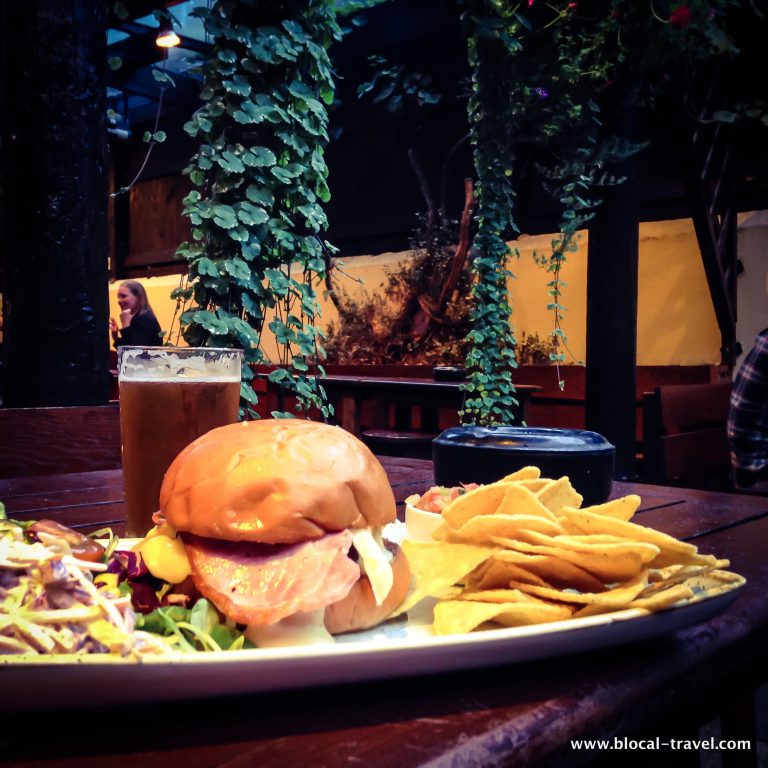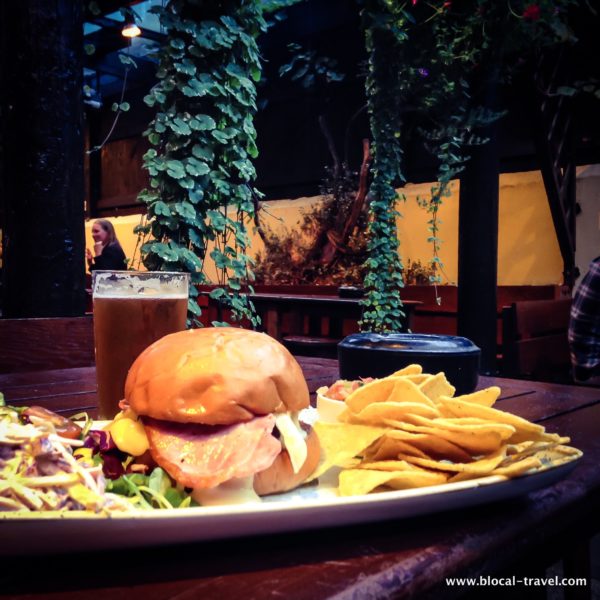 This was the pub where prisoners were taken to have their final meal before being hanged at the top of Saint Michael's Hill. For me, it was just another neighbourhood pub, with a lovely beer garden and crowded with students from the university nearby.
Hillgrove Porter Stores || Kingsdown (BS2 8LT)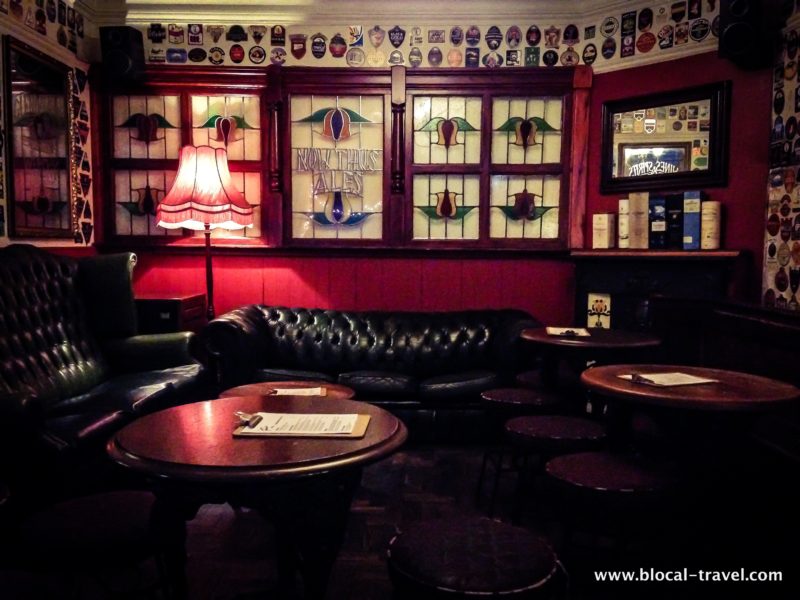 One more pub in the neighbourhood, which unfortunately I only discovered at the end of my stay. It was among my flatmates' best places to eat out, and I reckon that I should have listened to them earlier. The beer selection includes the glorious 'Wiper and True', and the food isn't that bad.
The Hobgoblin || Gloucester Road (BS7 8AS)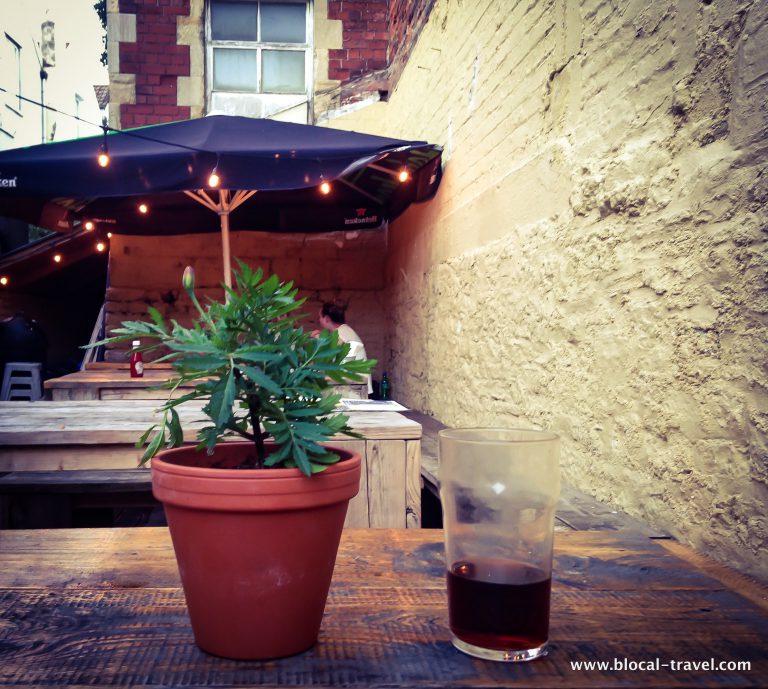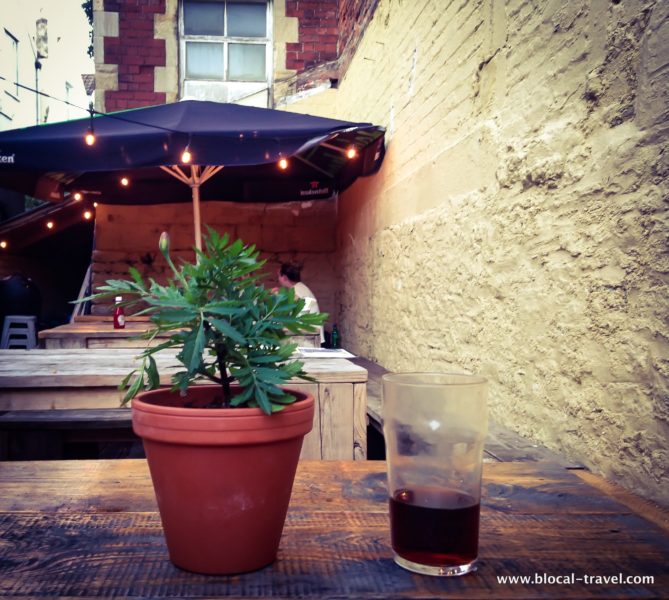 It looks like the average local pub, but the food is exquisite (especially their burgers, which are huge) and the beer garden is nice.
The Hope and Anchor || Clifton (BS8 1DR)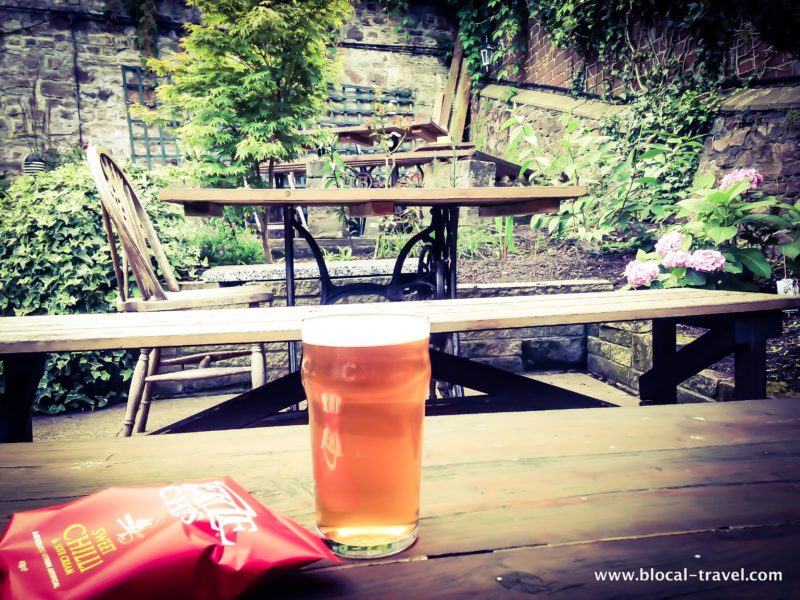 I meant to try their homemade food, but I always happened to pass by in the afternoon, so I just had several beers in their beautiful secluded garden, which is one of my favourite beer gardens in Bristol.
Kensington Arms || Redland (BS6 6NP)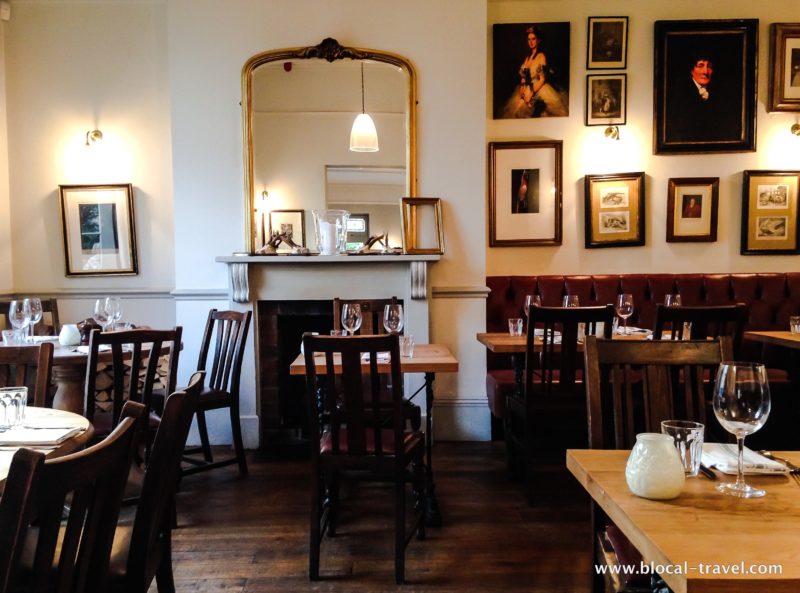 On my first weekend in town I got lost while trying to reach my friend's, and during my wandering I walked past this beautiful pub in Redland, falling in love not only with its sunny yard but with the trendy area as well. I wasn't able to find my way back to this pub until my last days in town when I walked fortuitously past it for the second time. Since I was expected somewhere else for dinner, I just had a beer, but I can say that the dishes coming out from the kitchen looked amazing.
***Left Handed Giant taproom || Saint Philips (BS2 0JE)***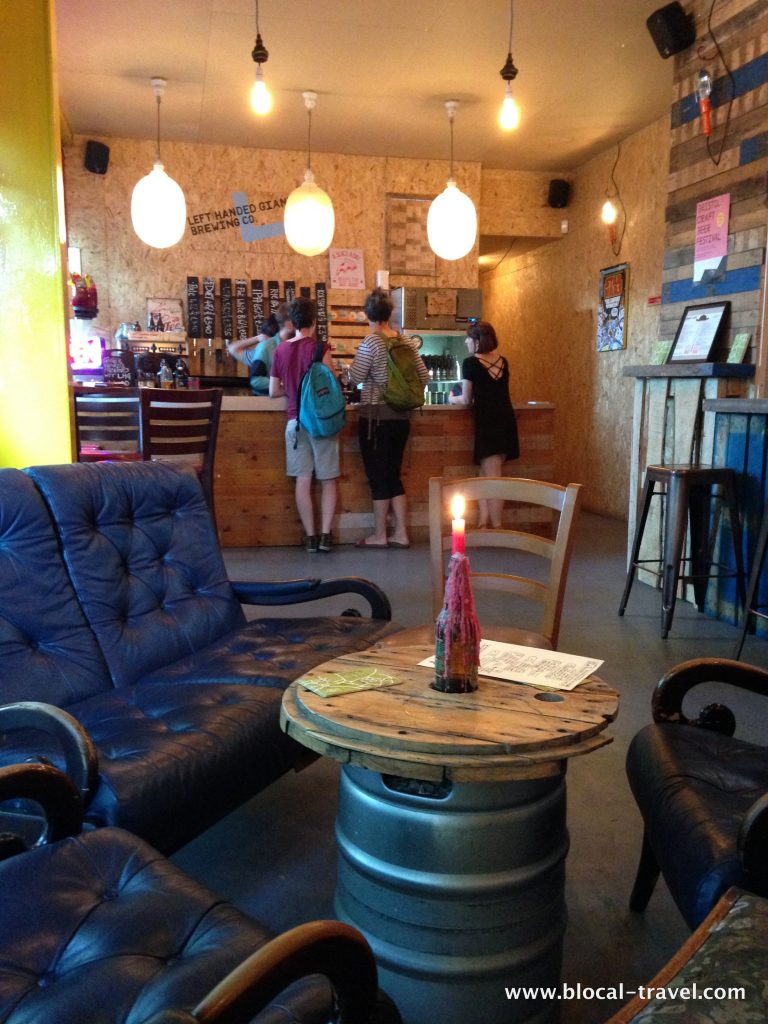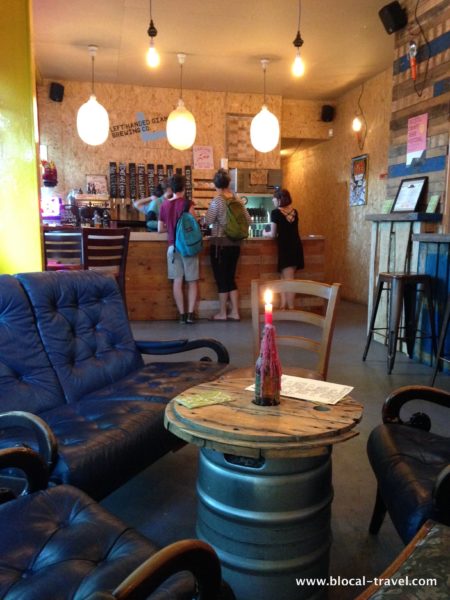 Inside the warehouse of a craft brewery, there is this fabulous taproom with a sunny beer garden. The atmosphere is laid-back and typically Bristolian: you can indulge in table tennis or basketball, and then try some street food (when I was there, there was a pizza oven). It is only open a few days a week, and apparently not during the winter, so check out their website before venturing as far as Bristol's industrial park.
***The Library || Cotham (BS6 5QU)***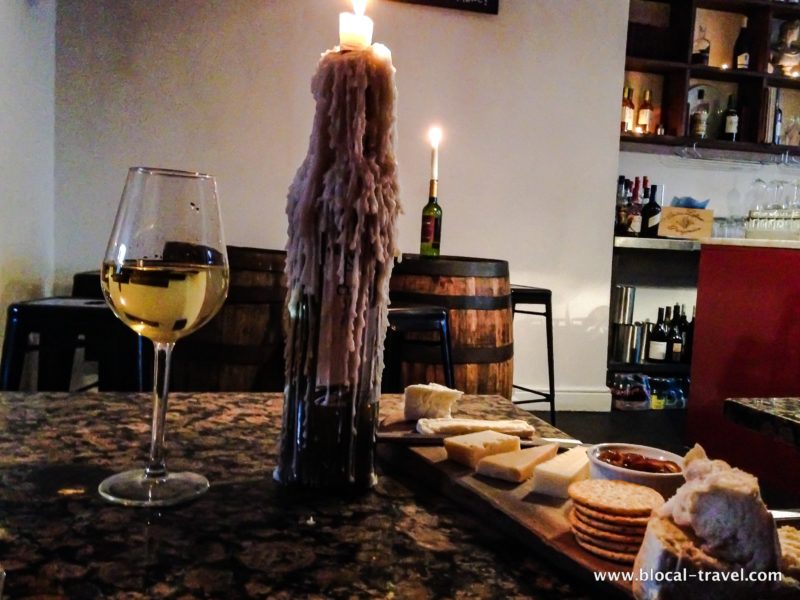 I walked past this lovely wine bar so many times before I finally found it open. I was heading somewhere else, actually, but I couldn't miss the longed-for occasion to sip a fancy glass of wine inside this intimate, candle-lit bar. Together with the wine, they serve cheeses, charcuterie and tapas (I had some ham croquettes and Spanish ham). The selection of wines is great: it features many international bottles, and it includes two of my all-time favourites: Slovenian Pinot Bianco and Vinho Verde from Portugal. Its warm and friendly atmosphere makes it the perfect place for a date!
***Moor Beer taproom || Saint Philips (BS2 0QS)***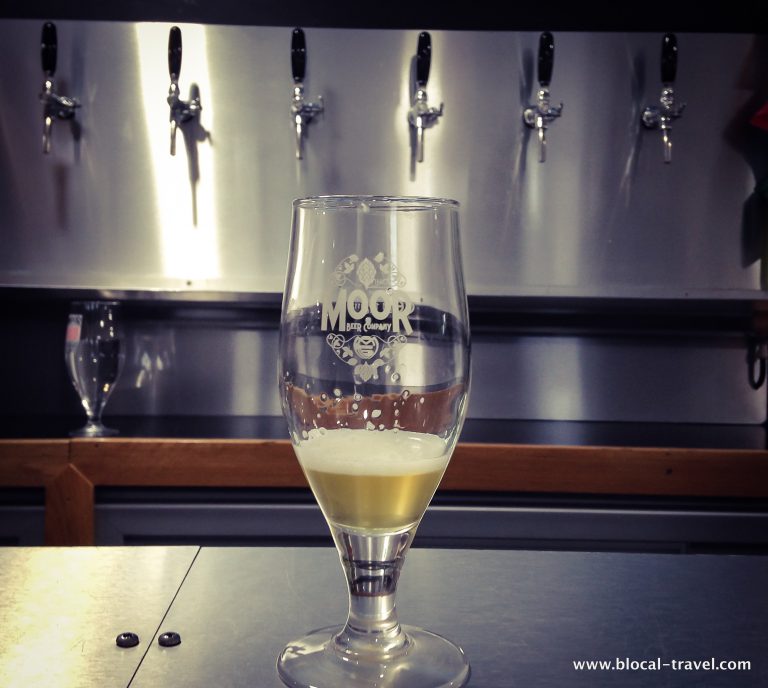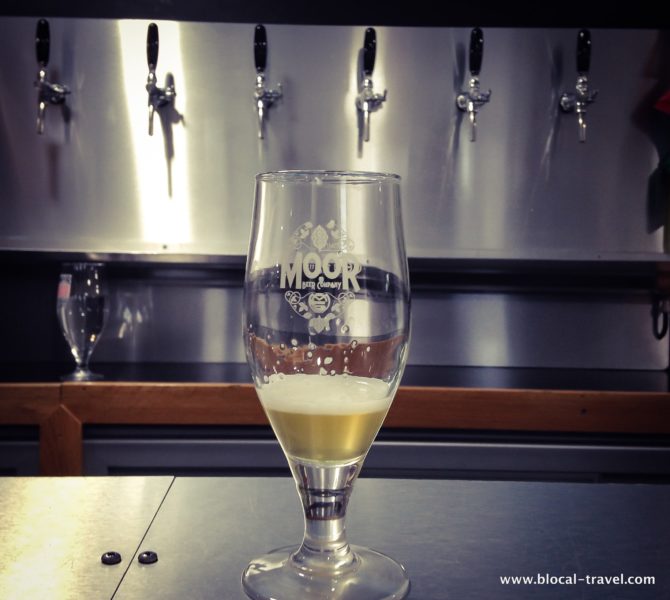 The Moor brewery in Saint Philips has a tiny, no-frills taproom with some al fresco wooden tables. My favourite beer was 'Claudia', which is quite citrous and fresh. The place is quite rough, as are its customers: this is an authentic Bristolian spot where you can try some good craft beers, which regularly continue to win awards and festivals.
No. 51 || Stokes Croft (BS1 3QP) 
They are proud of their wood-fired oven, from which –apparently- good pizzas emerge. Me, I loved their beer garden, which was blessed by the sun.
The North Street Standard || Bedminster (BS3 1EN)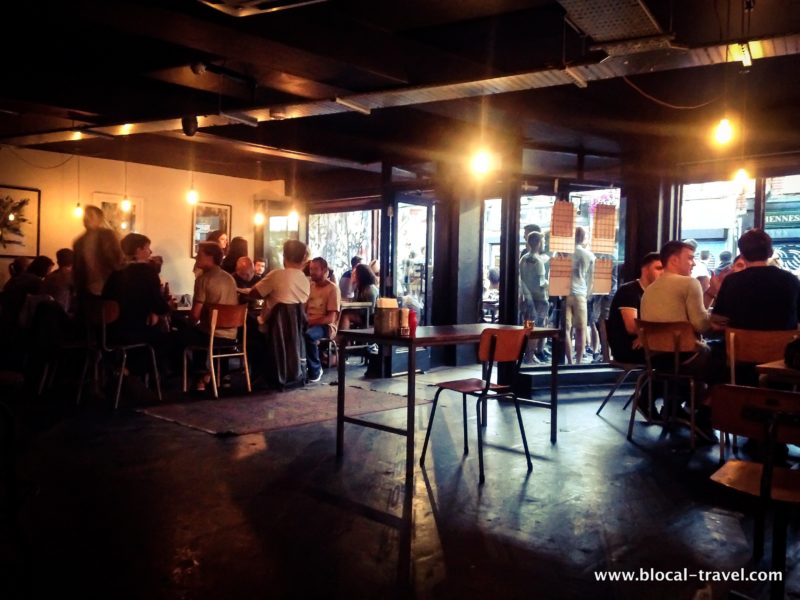 Following the lead of its brother 'Urban Standard' on Gloucester Road, this pub on North Street has a very hipster vibe and some good beers. It is also a great place for people-watching, thanks to its al fresco tables on one of the trendiest streets in southern Bristol.
***The Plough Inn || Easton (BS5 0EG)***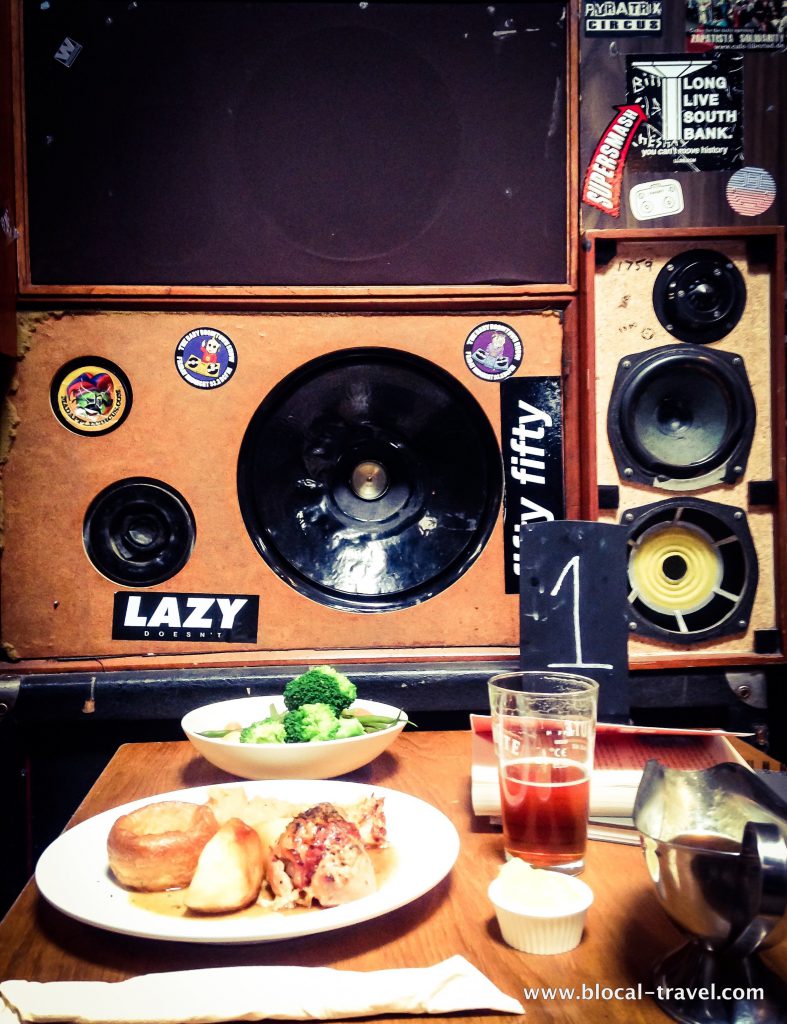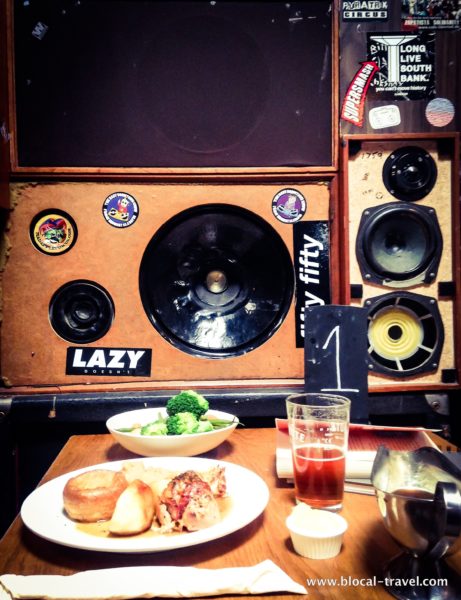 I already mentioned this pub in the first chapter of my Bristol diaries and during my Visit Bristol Instagram take over, so I bet you know by now that I love this typical Easton pub. And I love it both during the day for its tasty Sunday roasts (I used to have chicken breasts wrapped in bacon, served with potatoes and apple chutney…yummy!) and at night for its vibrant live music programme. This is one of the most characterful venues to enjoy Bristol's renowned live music scene, as well as the best reggae sound systems. Both its ales and ciders are craft and local (we are in Easton, after all!), customers are young and underground, and waiters are pretty odd too. And if all this weren't enough, Banksy has been known to hang out here!
Port of Call || Clifton (BS8 2YE)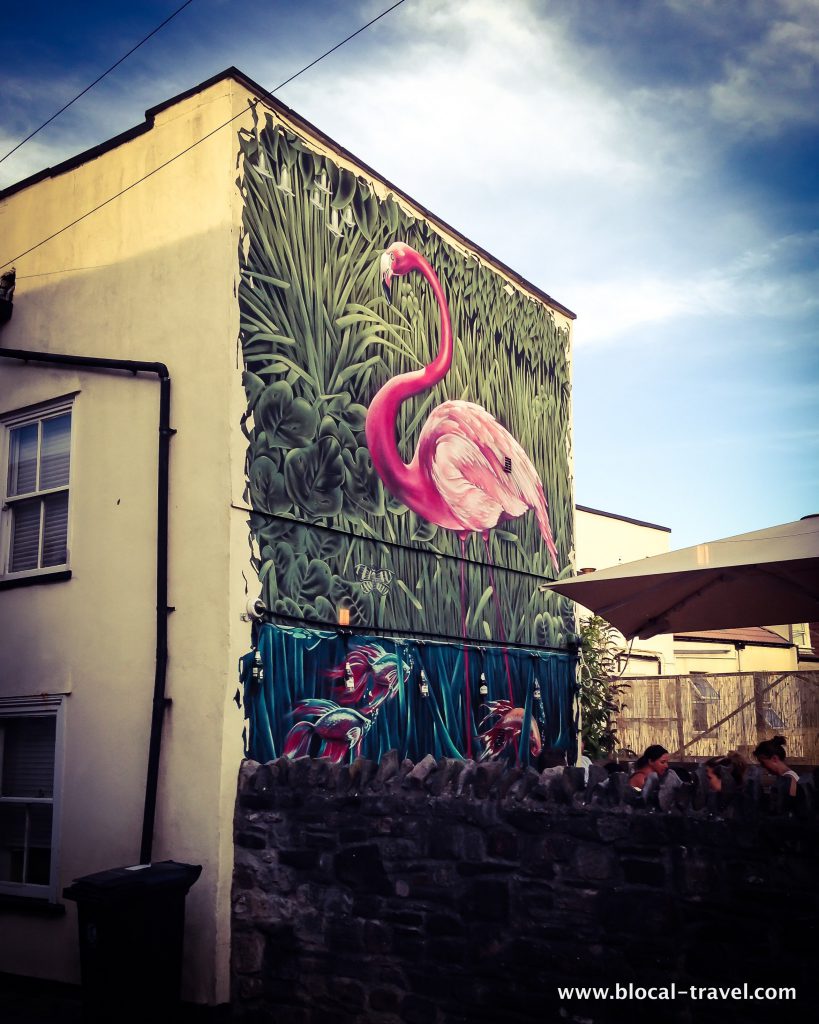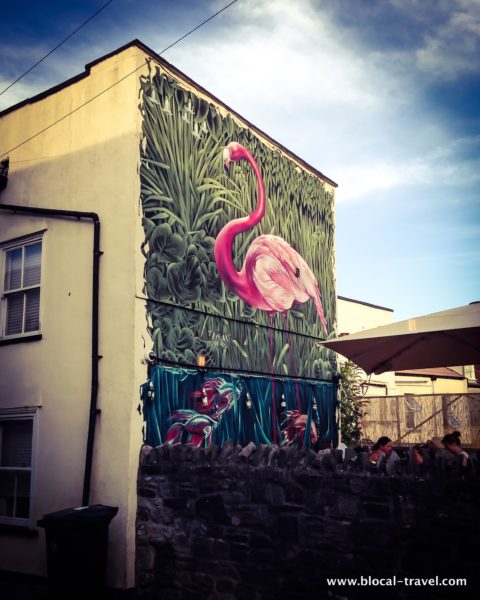 This is another traditional English pub very popular in Bristol. They serve real ales, and they have a lovely garden with a curious mural depicting a pink flamingo on the other side of the steep street.
***Psychopomp microdistillery || Kingsdown (BS2 8DB)***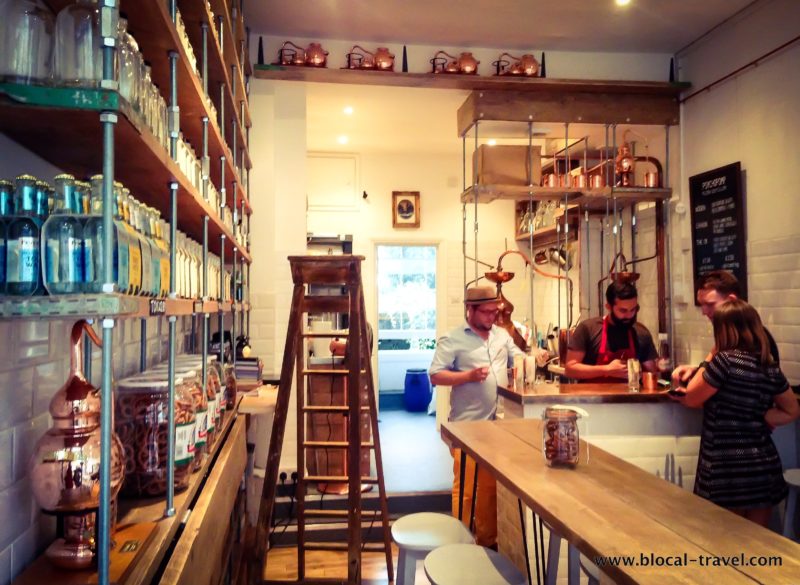 When life gives you lemons, add them to gin! Another place I really loved! And how could I not? They serve craft distilled gin! The first time I went in, I thought it was a microbrewery. It was 3 pm and I was thirsty, no need to say it was love at first sight. At this small, independent distillery, the gin is produced in view inside cute copper pots, and the selection of cocktails is always fascinating. In addition, they serve the best pretzels in the world.
***The Spotted Cow || Bedminster (BS3 1EZ)***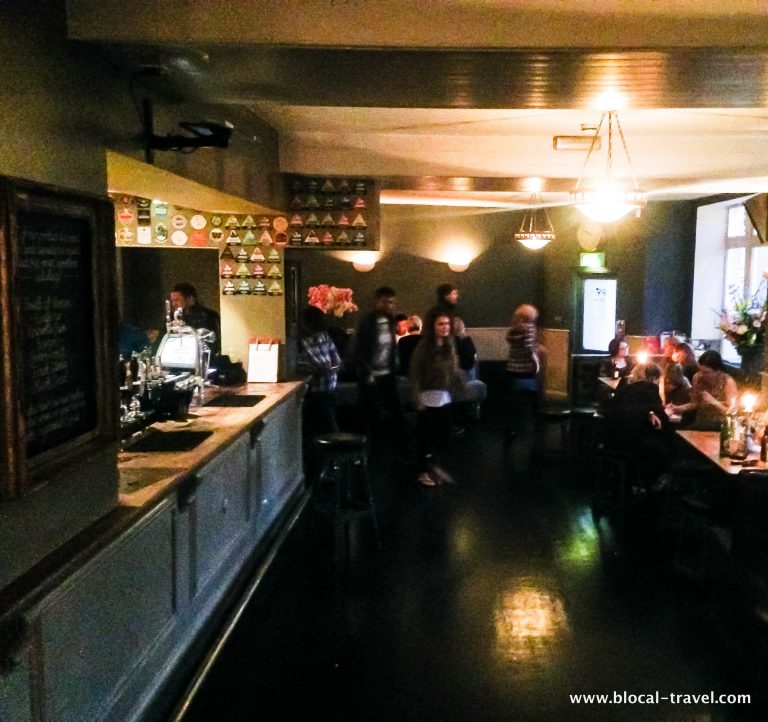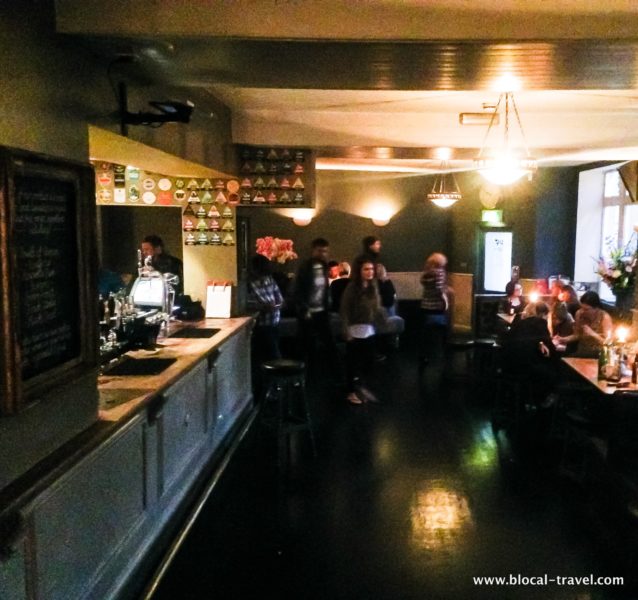 I love this place not only for being the sister of my beloved Greenbank Pub in Easton, but also because this is where I interviewed Fin Dac during Upfest 2016. Personal memories apart, this pub serves craft beers and ciders, it has an impressive menu and a beautiful back garden, which is always very crowded.
The Star & Garter || Montpelier (BS6 5LR)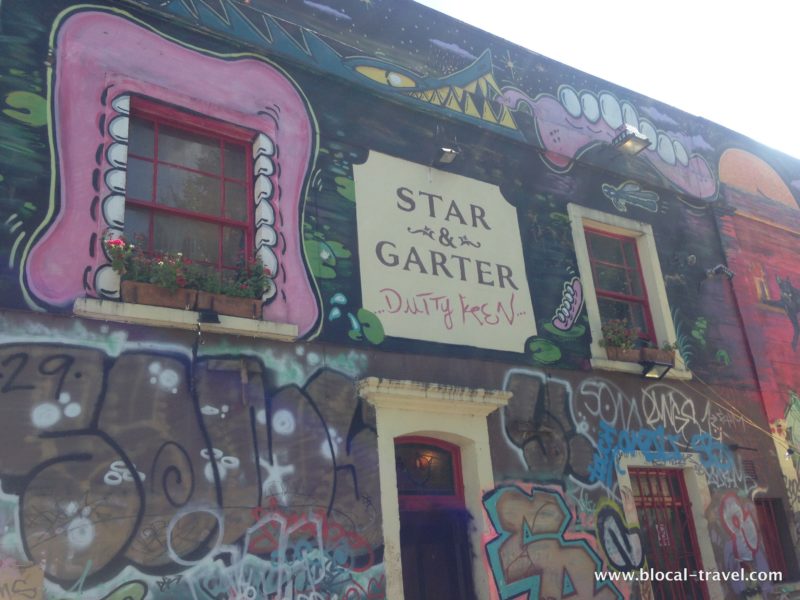 Known for its reggae parties, this place is more of an underground venue than a pub where you go for their beers. It is covered with graffiti and located in a community park, so the atmosphere is very local, and the venue is always in the front line when some activity is happening in this Caribbean neighbourhood. Here you can find an authentic corner of Jamaica in Bristol, a certain vibe that you can't find anywhere else.
The Steam Crane || Bedminster (BS3 1HT)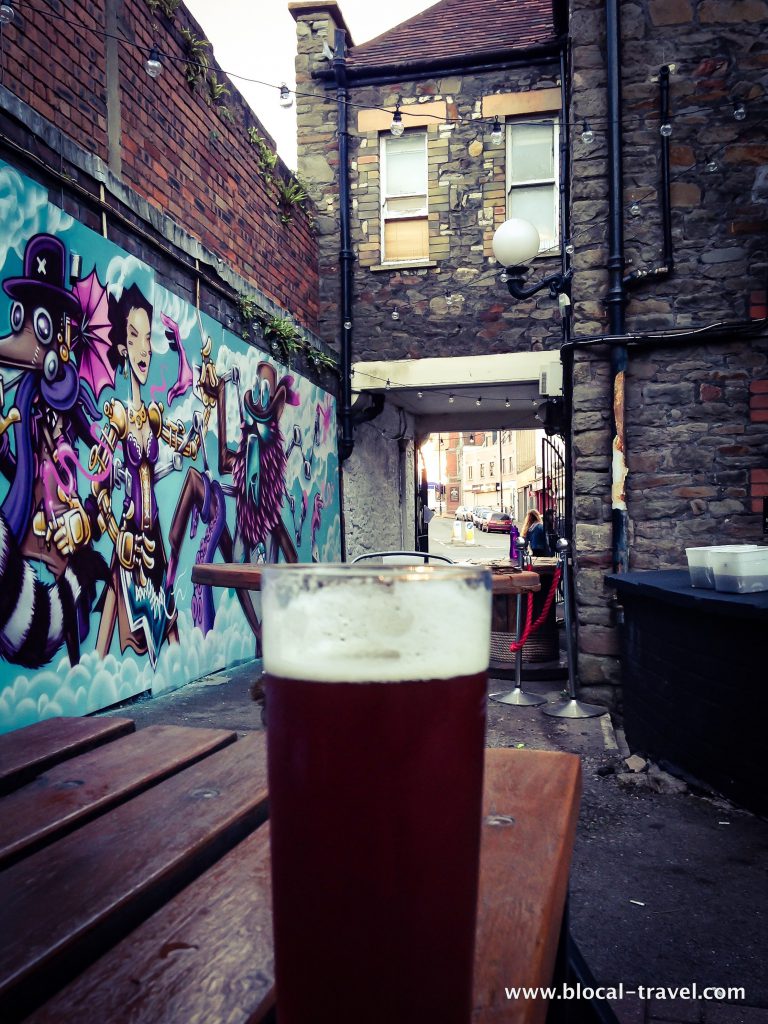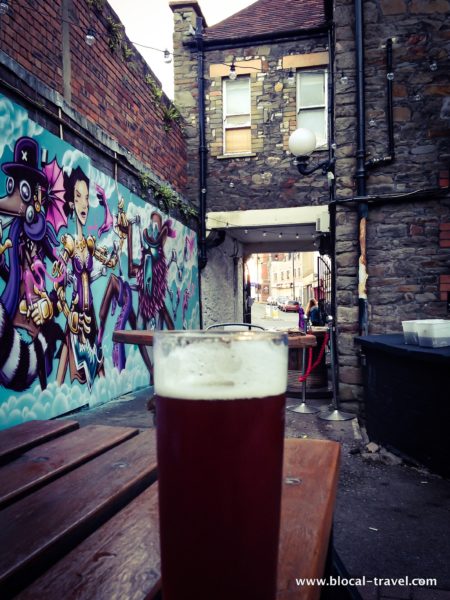 With a great selection of craft beers and some excellent live music, this is one of my favourite pubs in North Street. Its façade is covered with a huge mural: you can't miss it!
***The Three Lions || Bedminster (BS3 3NB)***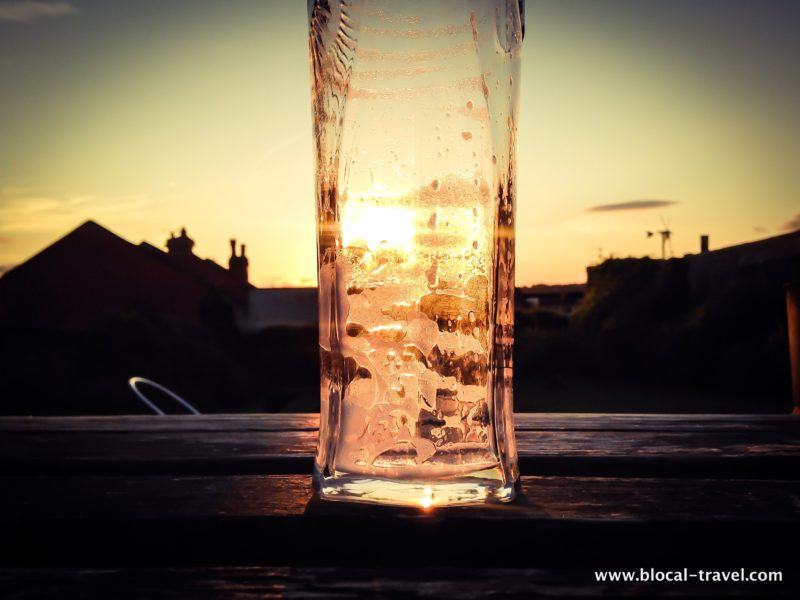 Saying that this pub is unpretentious would be an understatement. I discovered it during Upfest, as one street artist who was staying right in front of it had ventured into this dodgy pub for one late evening beer and had consequentially witnessed the beauty of their back garden at sunset. He took me there the next day, and I took some friends there after that, willing to share the magic atmosphere of this rough back garden on the southern outskirts of Bristol. They just serve pilsners, and it is the typical pub where arguable old men watch sport on TV, but contemplating the sun going down straight in front of your eyes is way more than worth it.
The Volunteer Tavern || Cabot Circus (BS2 9DX)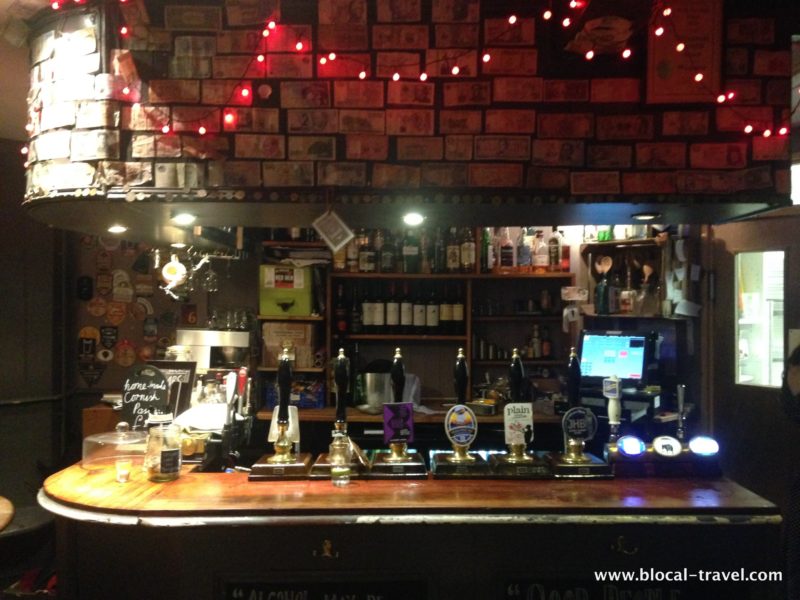 Like its brother the 'Hope & Anchor', this place has a beautiful beer garden, tucked away among the trees and always very crowded. Affectionately called "Volly", this pub is very popular, especially among young and hipster people. It just won the "Pub of the Year" award by CAMRA (the Campaign for Real Ale association).
The White Rabbit || Clifton (BS8 1AW)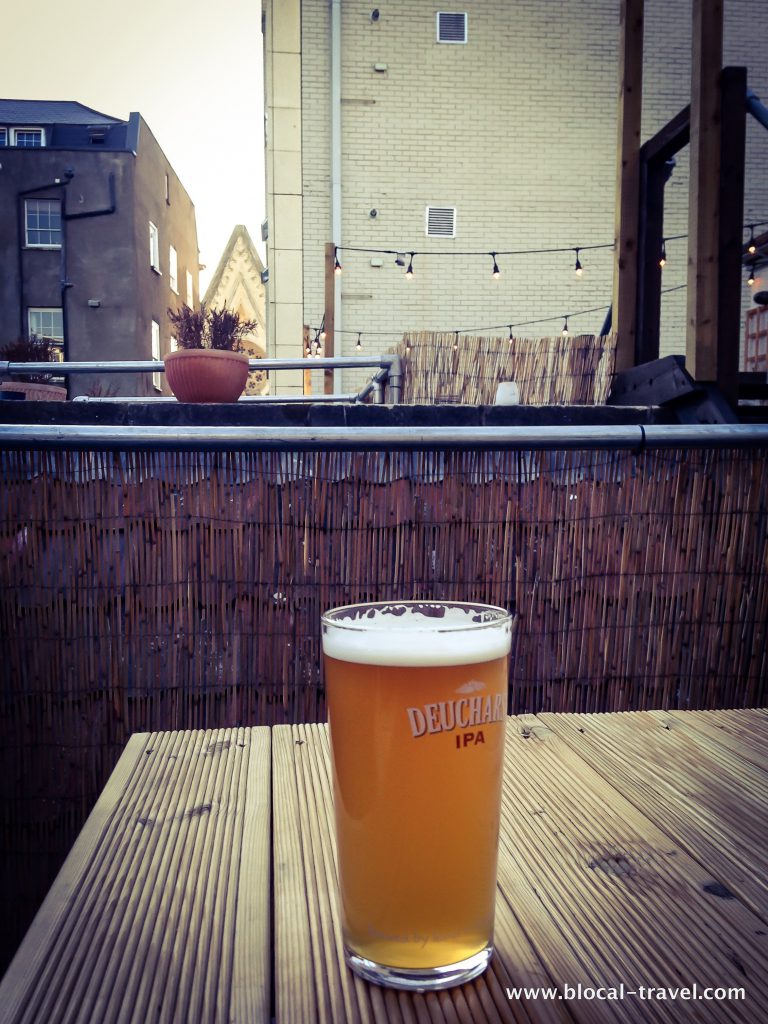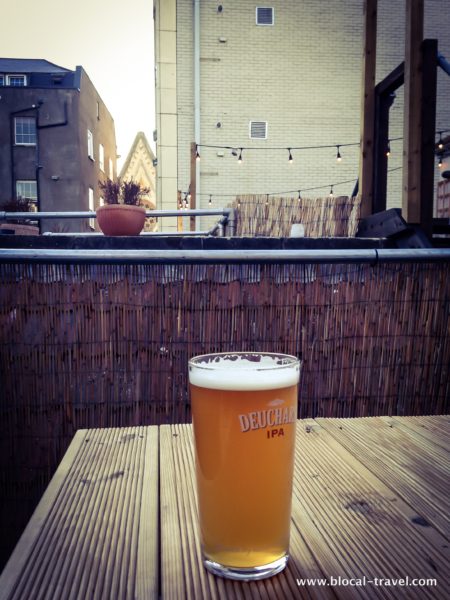 This is a lovely pub with a beautiful roof terrace. It is always crowded with university students and youngsters. It serves local beers from independent craft breweries.
Wild Beer at Wapping Wharf || Spike Island (BS1 5WE)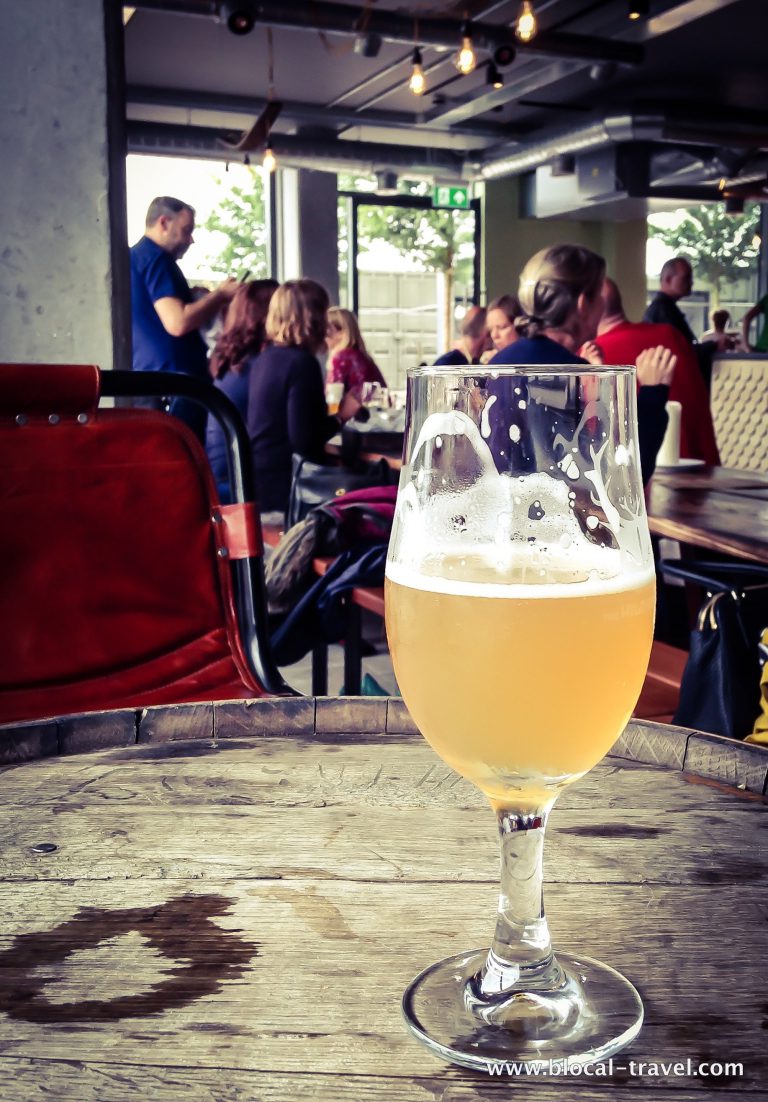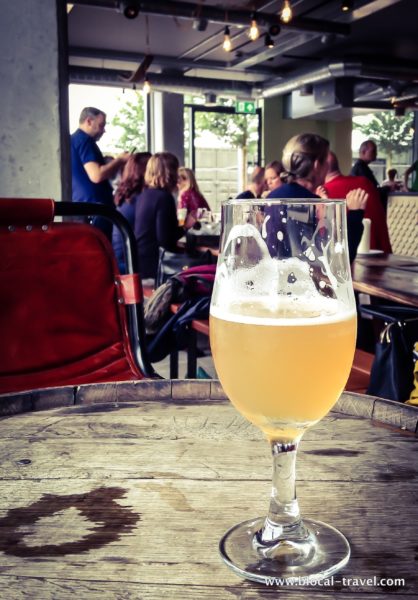 The Wild Beer is both a brewery in Somerset and this pub, where they serve not only their own beer but other brands as well. In fact, here you can find one of the widest selections of craft beers in Bristol. The place has just opened, but it is already very popular. The location is fabulous, and I especially love the colourful beach chairs overlooking the harbour.
***Zerodegrees Microbrewery Restaurant || Old City (BS1 5BA)***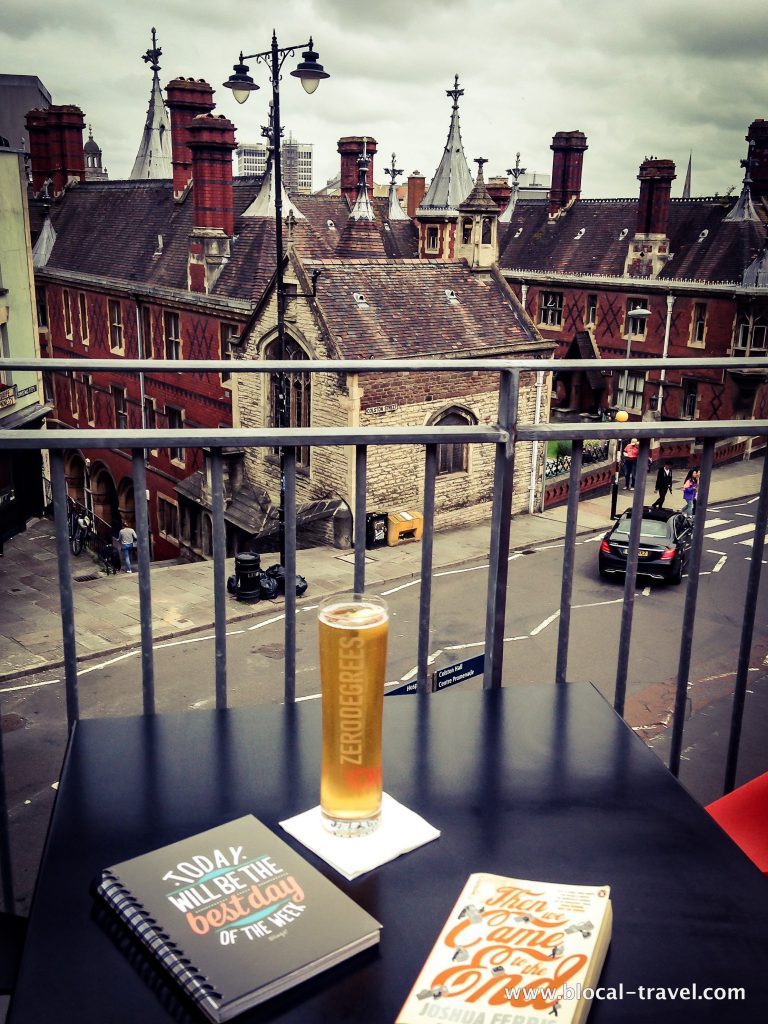 The peculiar terraced structure of this restaurant, which incorporates a microbrewery, won an Architectural Design Award. My favourite balcony is the big one overlooking the city, where I used to go to enjoy a book while sipping their amazing Mexican lager, which was served with lime. I suspect that it was a summer seasonal beer but, if you are there, it's worth asking for it. Some friends told me that their pizza is superb too, but I didn't try it… let me know if you like it!
Bristol food guide > Cafés & Co.
***Alex Does Coffee || Old Market (BS2 0EJ)***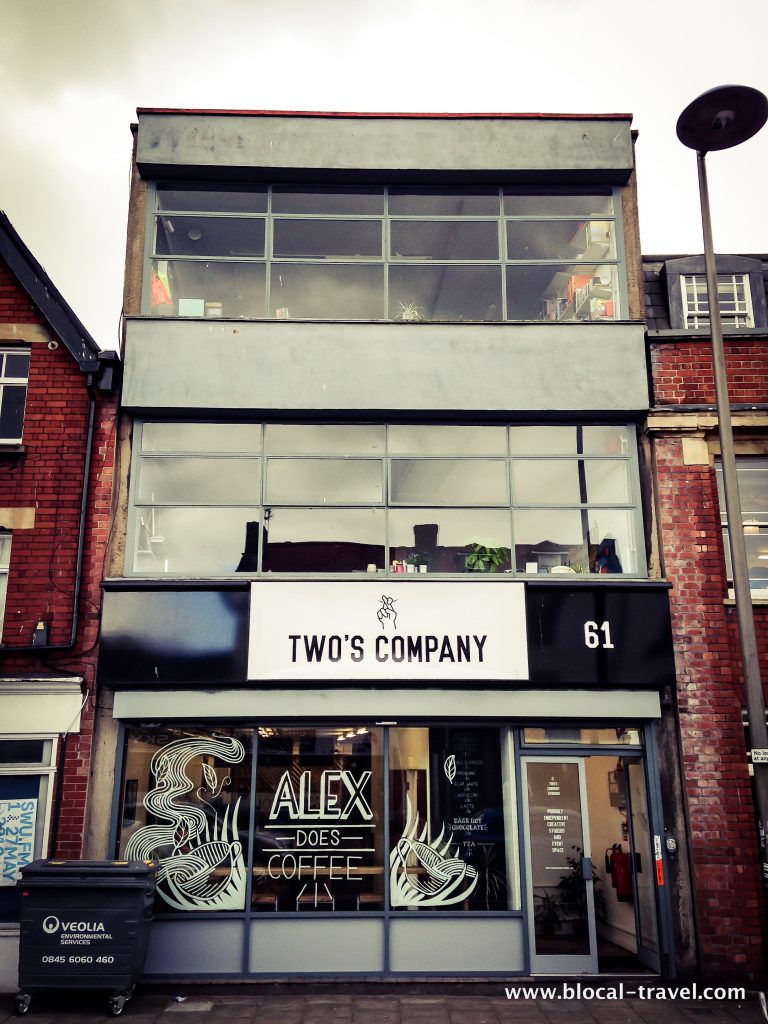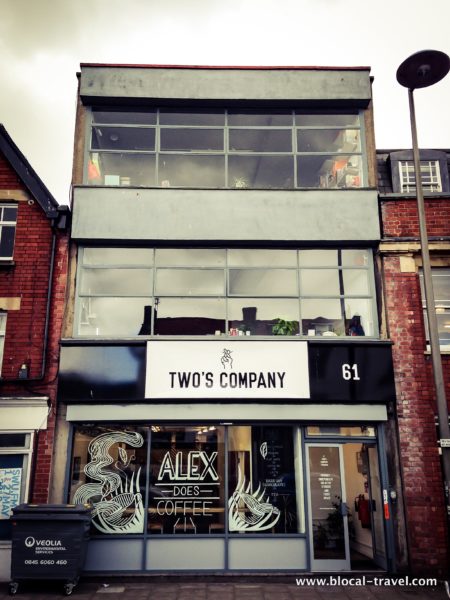 My favourite place for a coffee in Bristol! There are just a few seats inside, but their coffee blend is worthwhile even taken away. From time to time, they organise exhibitions and DJ sets, as the coffee shop is part of the Two's Company Studios, a creative hub comprising artist studios, creative media, event spaces and a screen-print studio.
[UPDATE 2018: I stumbled upon another Alex Does Coffee on Spike Island]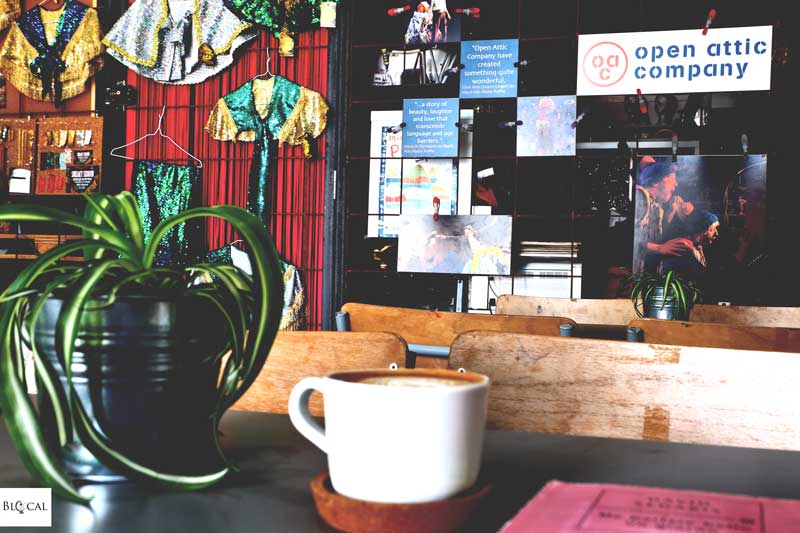 Bearpit Social || Stokes Croft (BS1 3LE)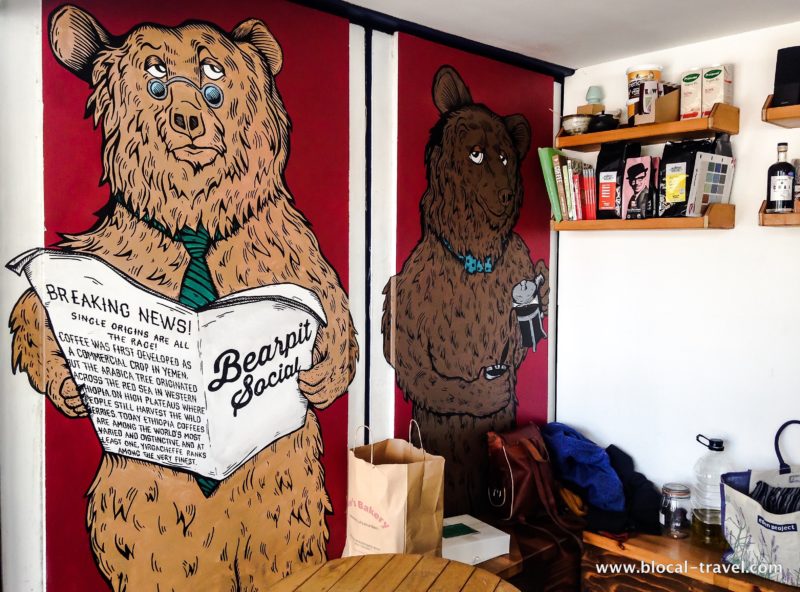 Once a neglected space, the Bearpit was part of a revamp aimed at turning somewhere negative into somewhere thriving with life through food, coffee and conviviality. There are several street food kiosks operating in this space, and an occasional street food market. The first new business that opened here was Bearpit Social; it started out as a mobile coffee cart, but now it is housed in a more permanent container and it even has a few seats and tables outside. Between skaters and graffiti writers, the atmosphere you will find in this sunken roundabout is quintessentially Bristolian, and there is no better place to indulge in people watching than Bearpit Social's al fresco tables.
The Bristolian || Montpelier (BS6 5QA)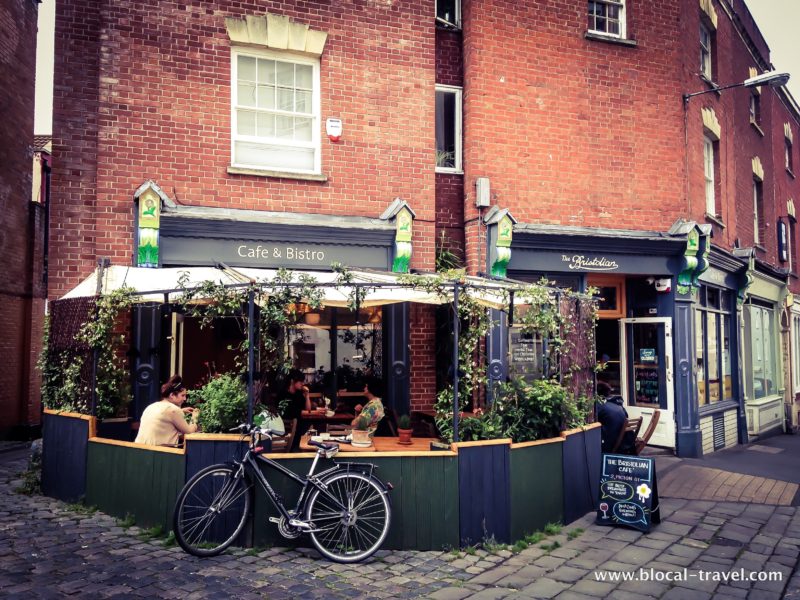 The location is lovely, especially the al fresco tables scattered around the nice, enclosed garden. The bistro focuses on vegetarian and vegan food, all the ingredients are fresh and local, as demanded by the 100% hipster clientele. The Bristolian is one of the most iconic places in Picton Street, the bohemian heart of Bristol.
***Cox & Baloney Tearoom and Bar || Cotham (BS6 5RB)***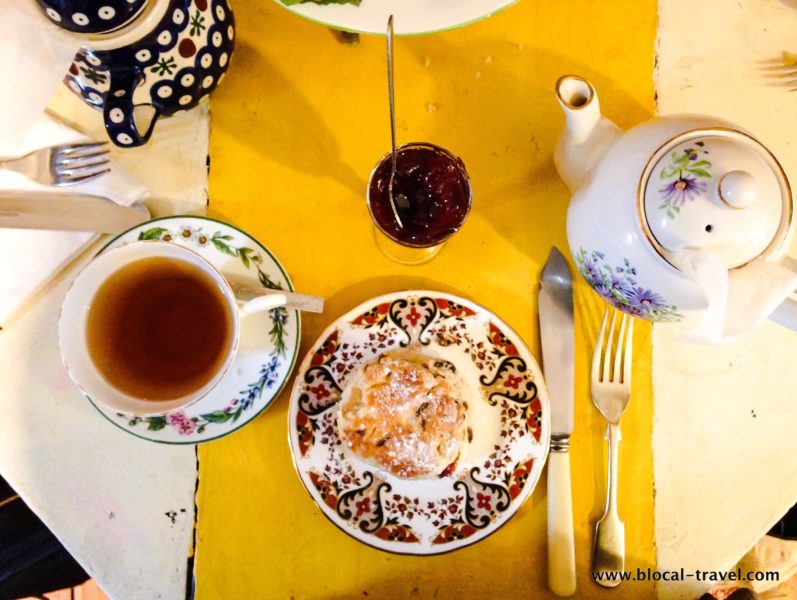 This is my favourite place in Bristol to enjoy the afternoon tea ceremony. I like their random china, the cluttered walls and the lovely design of the rooms, which reminds of a tea party with the mad hatter. The cakes, the scones and the small sandwiches are delicious (especially those with pickles and roast-beef: one of my summer addictions!) and you can have unlimited refills of tea. One of my biggest regrets is that I didn't try their 'Gin & Cheese' tasting: one more reason to go back to Bristol!
The Crafty Egg || Stokes Croft (BS1 3RW)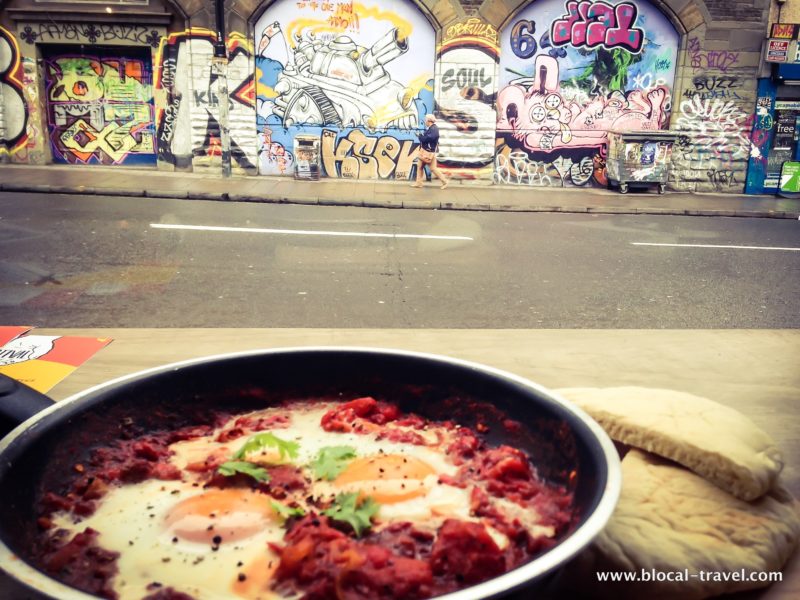 I wasn't a fan of eggs before coming to Bristol, but once here I began having them even as a snack, and this café has one of the richest egg menus in town! The place is quiet and hipster, with a wide window overlooking Stokes Croft, which I find the perfect spot for people watching.
Door & Rivet || Stokes Croft (BS2 8QN)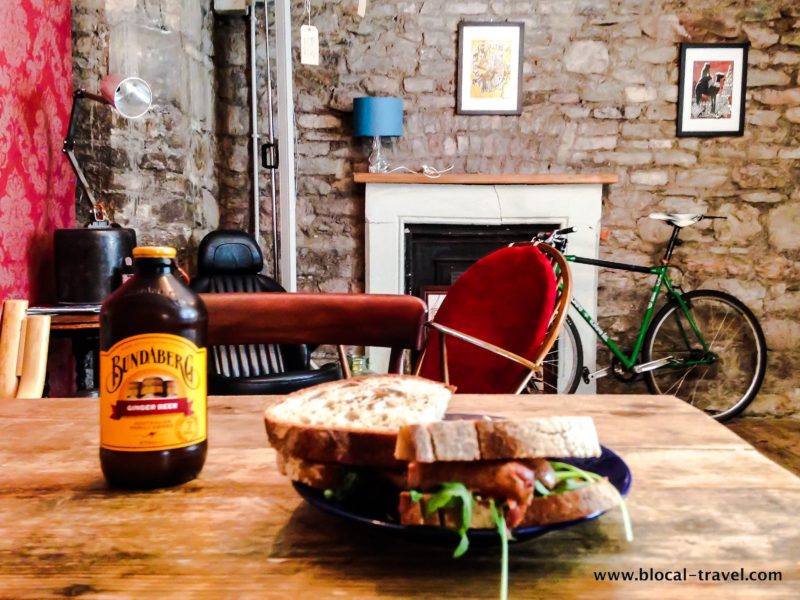 This café is hidden in that maze of Stokes Croft streets around the Baptist Church. My flatmates, who are all unanimously in love with this place, told me wonders about it, but it still took me a few weeks to understand where it was located as, when it is closed, all you can see is a wooden door. The menu is simple, and the ingredients are fresh; I especially liked their sandwiches and the hipster design, made up of hanging lamps, bicycles and burlap on the walls.
Ironworks Supply Co. || Old City (BS1 2EP)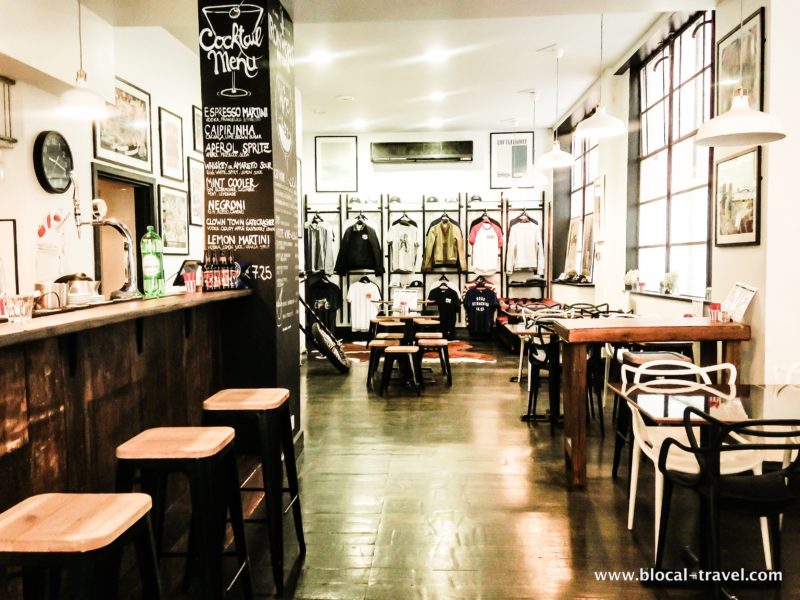 This concept store in the old city is a retail shop with an area serving coffee, food and beers. The fashion side of the venue is devoted to the Australian men's wear brand 'Deus Ex Machina' (for whom the Ironworks' owners had worked for seven years while they were living in Sidney), and the coffee blend comes from Sidney as well.
The Kingfisher Café || Fishponds (BS16 2LE)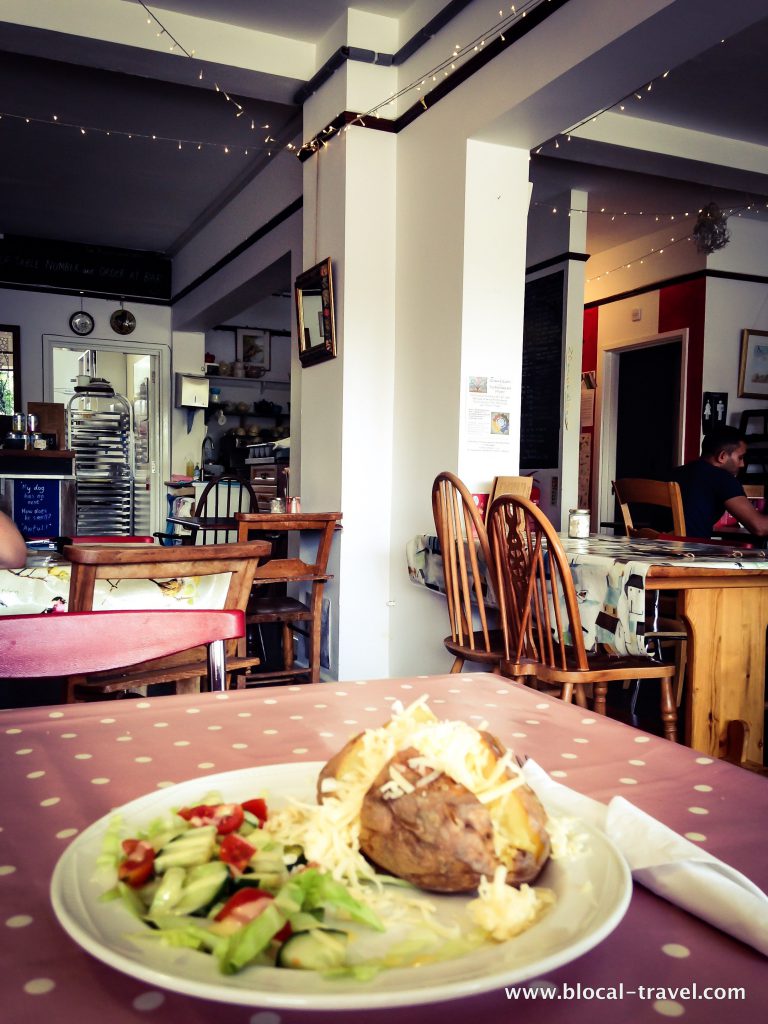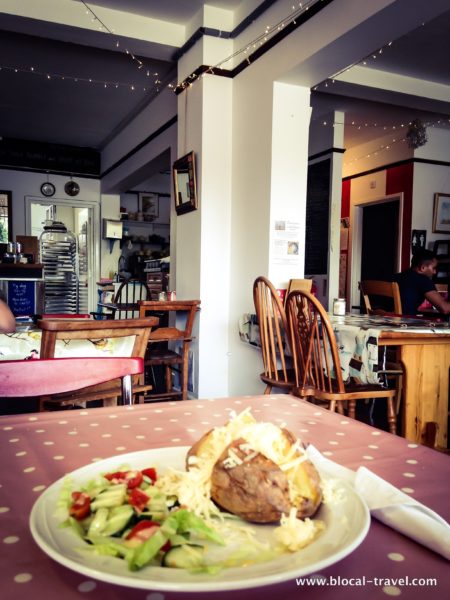 The first time I ate at this lovely café, I was surrounded by a group of old ladies, who were chatting about the latest gossip in the neighbourhood. This place is very local, with a shabby-chic design, pastel shades, soft background music and a simple menu of jacket potatoes, salads and cakes. They organise several events, such as interesting talks and artistic workshops.
Mokoko || Spike Island (BS1 6WE)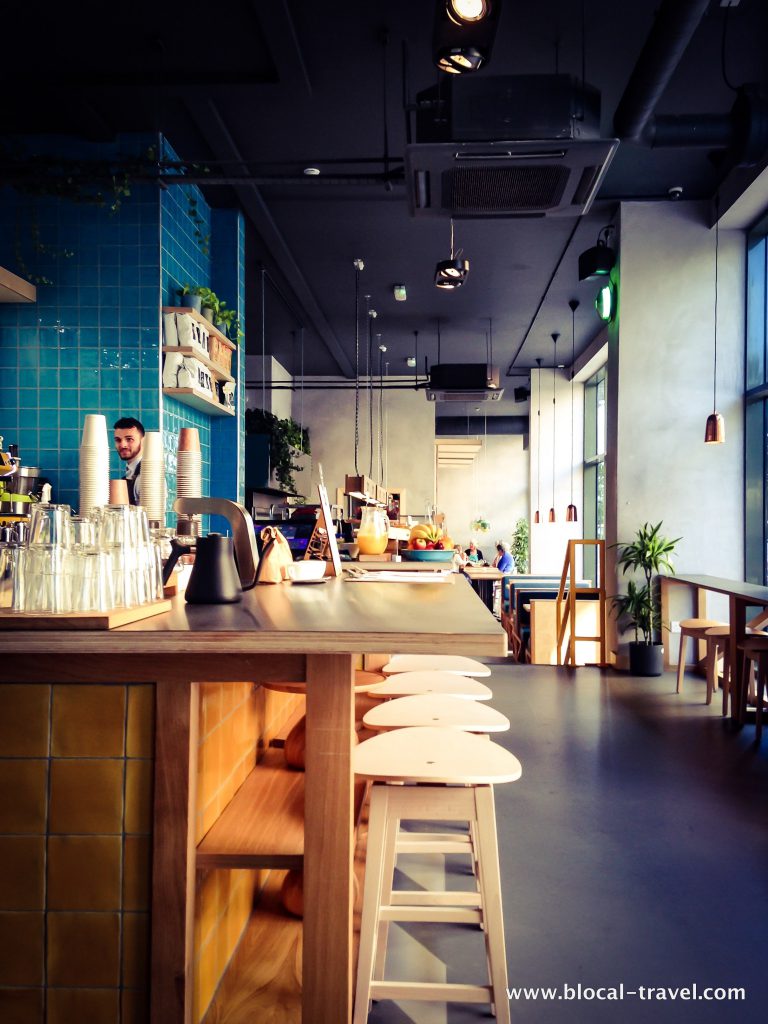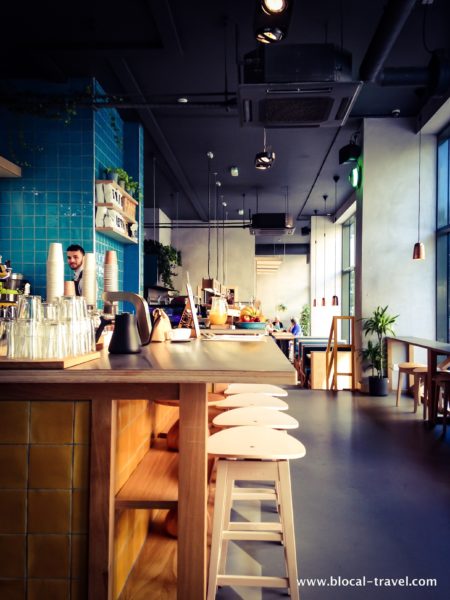 I'm very picky when it comes to coffee (I'm Italian and I can't help it), so I must say that their coffee isn't good, but the bakery is fantastic! It quickly became my go-to place when I needed a sugar fix! I especially loved their super-soft cinnamon buns and all their muffins.
Next Door Café || Easton (BS5 6DH)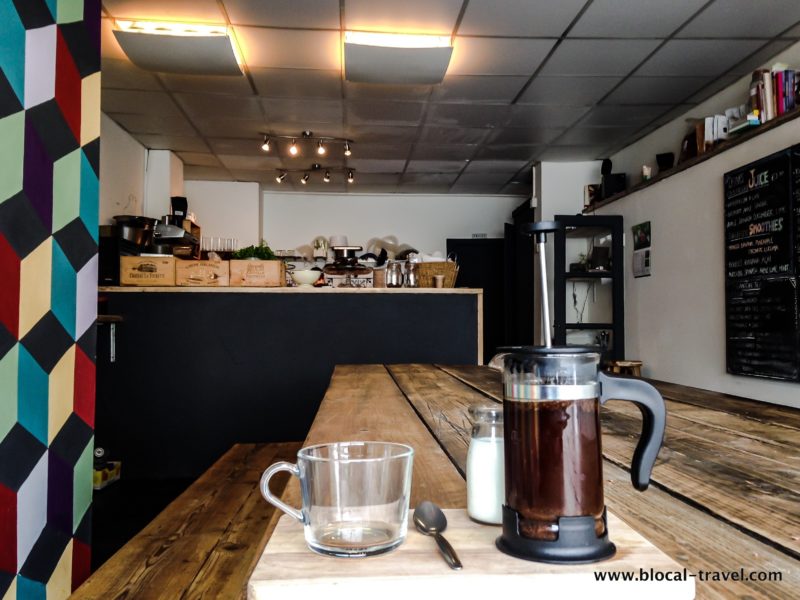 Next Door Café is a lovely vegan bistro with the kitchen in view, a simple menu, jazz background music and a homey atmosphere. During my first month in Bristol, I was living just a couple of roads away from this café, but this place was often closed. Luckily, before moving away, I had the chance to sit in and enjoy a coffee (well, they just make filter coffee) at their big wooden table.
Playground coffee house || Old City (BS1 1TP)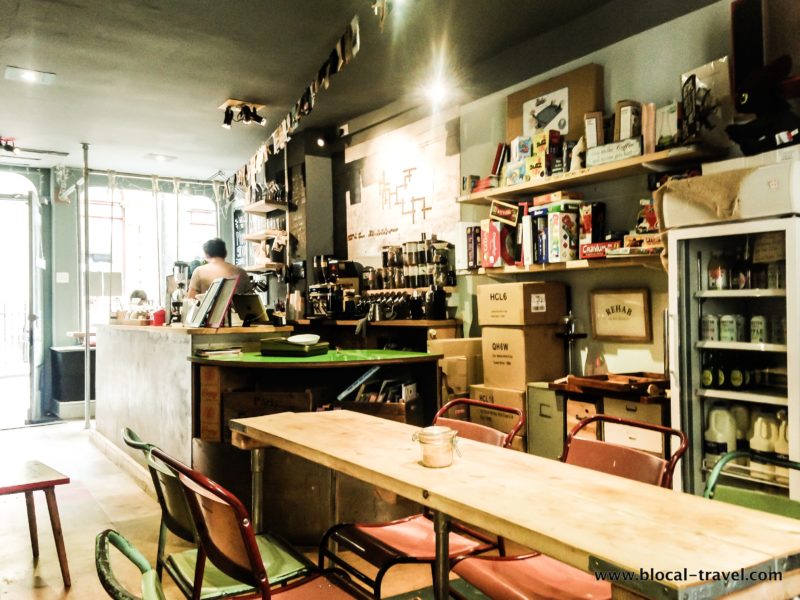 The peculiarity of this board game café in the city centre is that they have swing seats, from where you can sip their refined coffee blends (as hipster as the furniture of the shop) and try their delicious homemade cakes.
Rocotillos || Clifton (BS8 1EZ)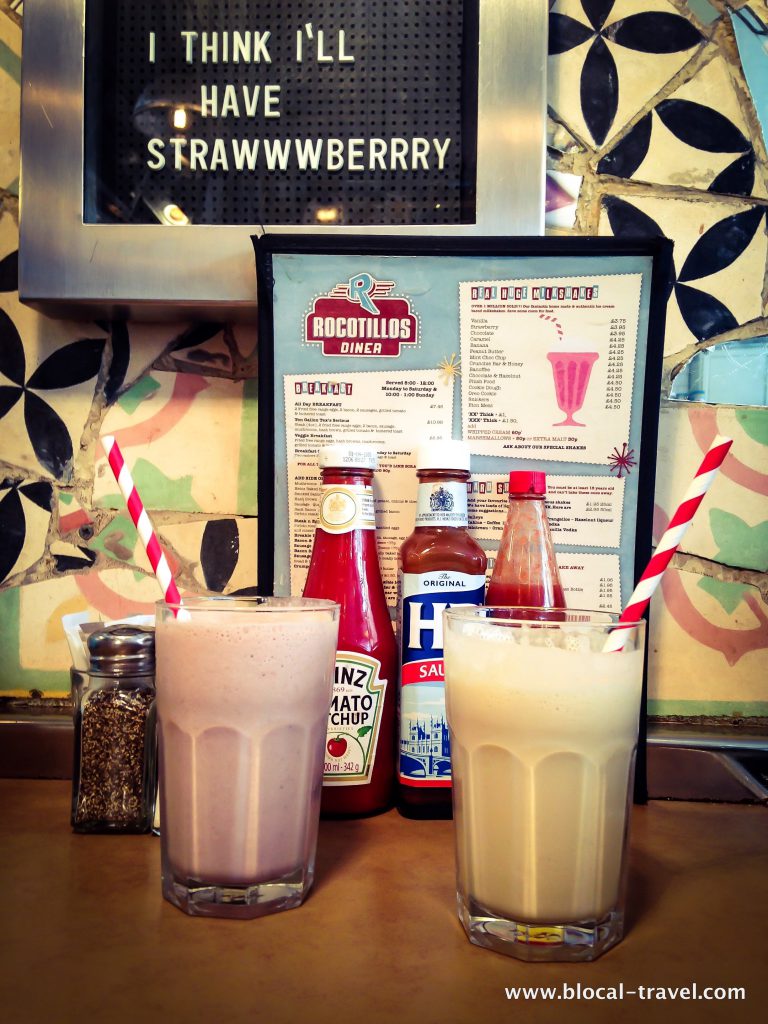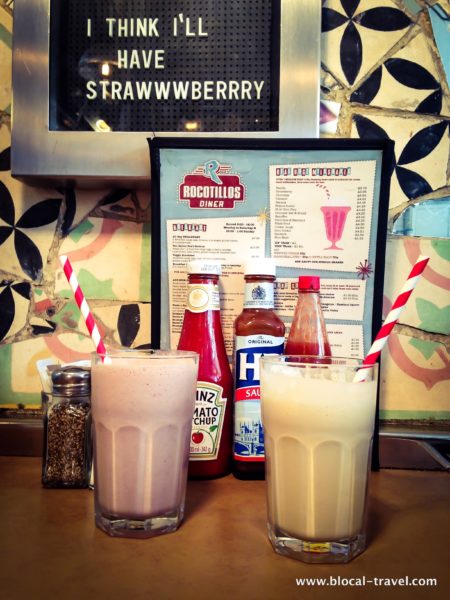 This is a classic retro American diner, with the characteristic booths and tables, a blackboard menu, American pop music and all that. The food as well is that of a traditional American diner: they serve delicious pancakes and frothy milkshakes, which are worth a visit.
Spoke and Stringer || Old City (BS1 5AD)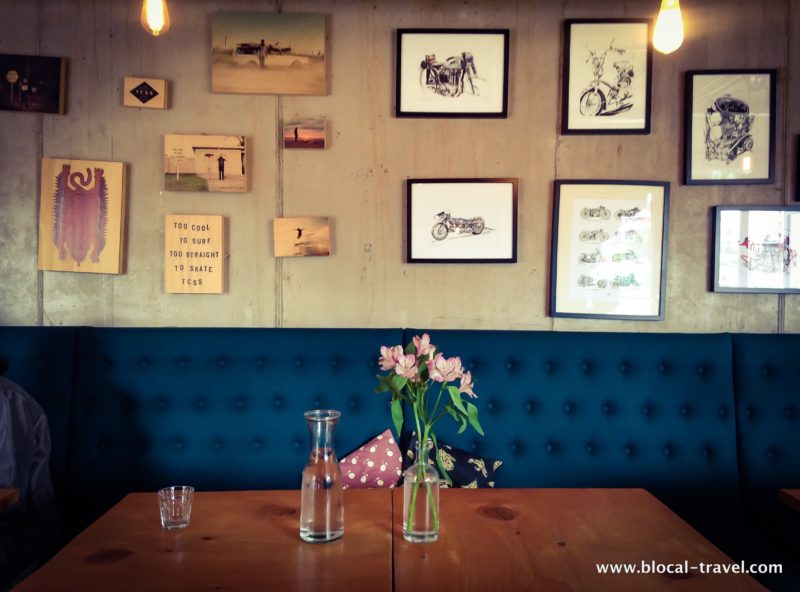 This concept store is inspired by the idea of adventure and escapism, and it shows a special love for ride culture. They have a shop and a café, which serves brunch, sandwiches and tapas from a beautiful location in the less touristy area of Bristol harbour. It overlooks SS Great Britain, which you can reach from here with a short ferry-ride.
The Stock Exchange Bakery || Old City (BS1 1TG)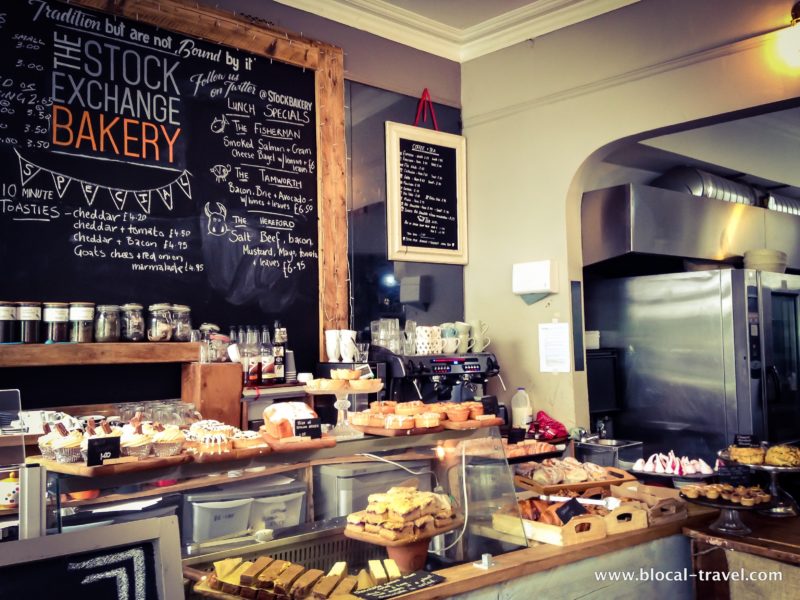 One of the most popular places for brunch in Bristol: be prepared to wait, especially on Saturdays and Sundays. They bake a broad range of products, from cupcakes to buns, bagels, cakes and my favourites: scones with cheese and herbs.
***Tiffin Time || Old Market (BS2 0JT)***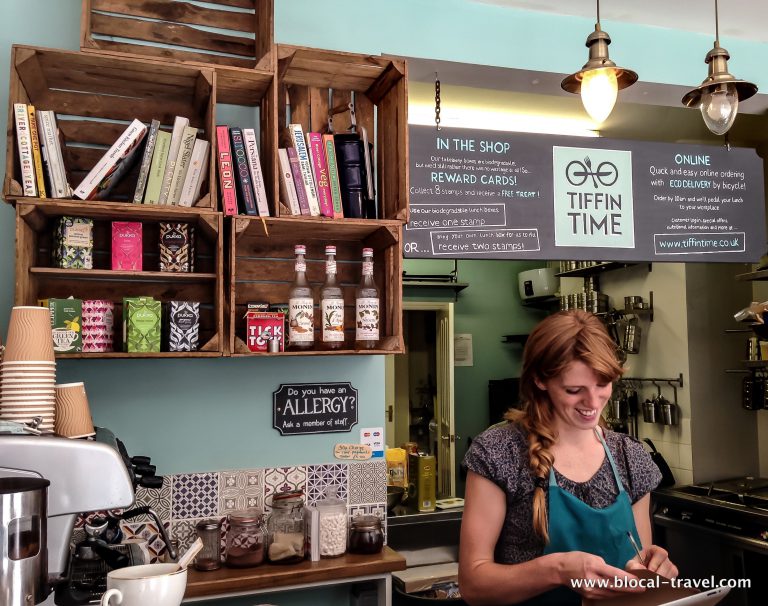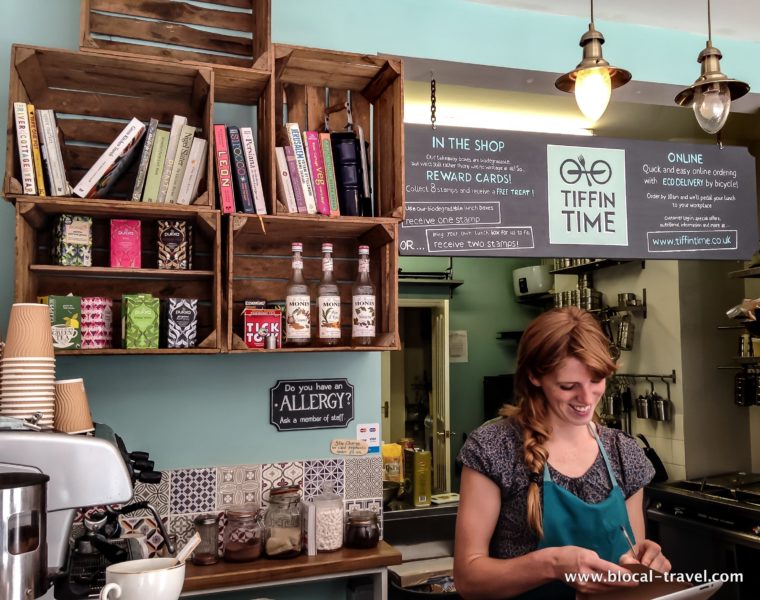 I discovered this place at the very end of my stay, but it was love at first sight. This is a cosy kitchen preparing fresh and nutritious lunches, rich in vegetables, legumes and spices. The place is small, with just a few seats, but they deliver their lunchboxes by bike.
Windmill Hill City Farm café || Bedminster (BS3 4EA)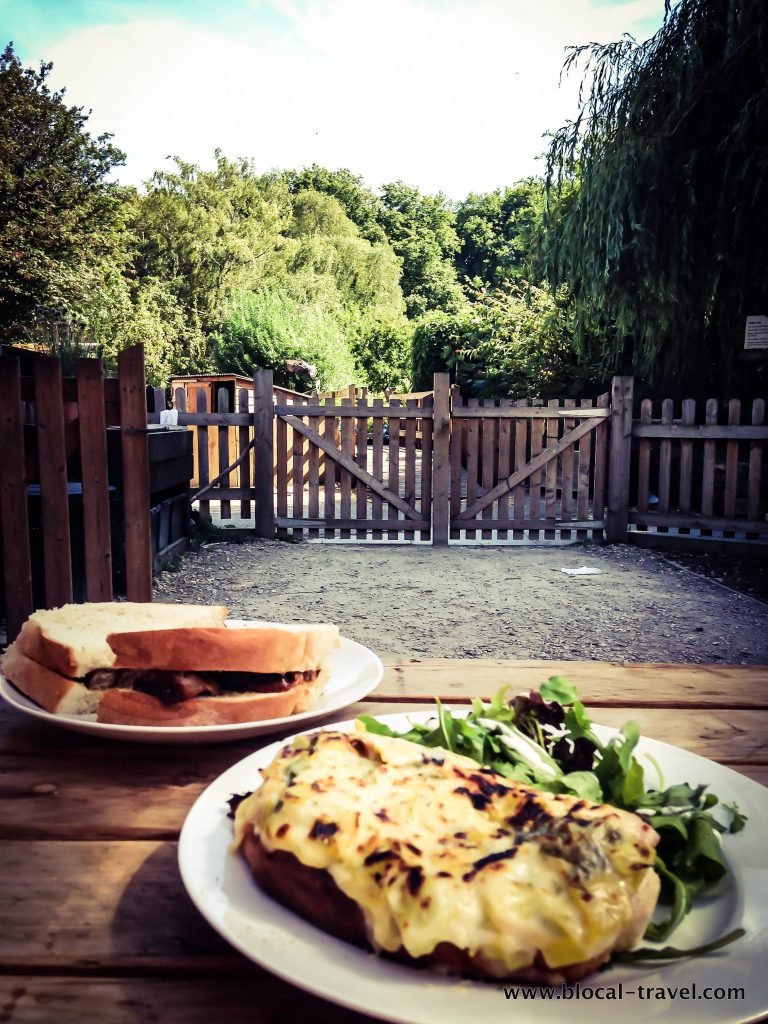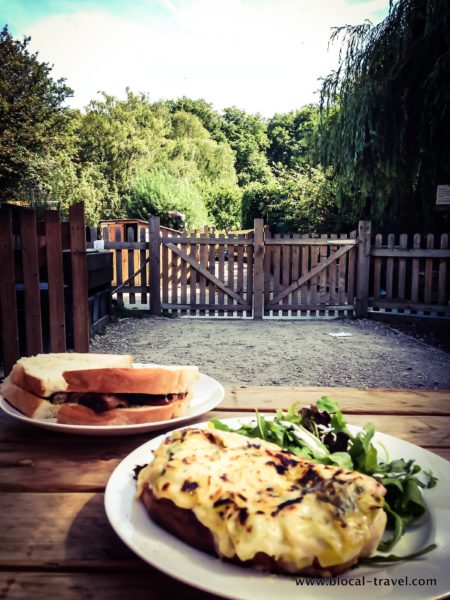 Although all the ingredients are fresh and organic, the menu of this café is nothing special, but the city-farm itself is worth a visit! Set up in 1976 by residents, the city-farm consists of a farmyard, gardening plots, play areas and a café. This is a beautiful place for people of all ages, where you can stroll and meet the resident animals, forgetting about the traffic and the busy city all around. Moreover, I like to see how passionately Bristolians volunteer there to keep this corner of nature available for their local community: I find it the perfect example of how much Bristolians care for their green spaces.
P.S. Some of my favourite cafés are not listed here, but in my blogpost on digital-nomad-friendly places in Bristol: check it out!
Find these (and many more) cool places to eat and drink out in Bristol on my Bristol Google Map! 
 The Bristol diaries playlist
You can hover over these (or any image) to quickly pin!