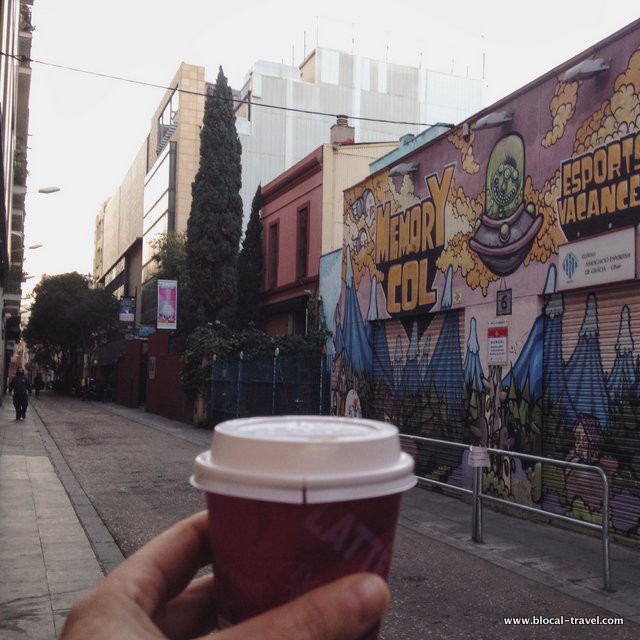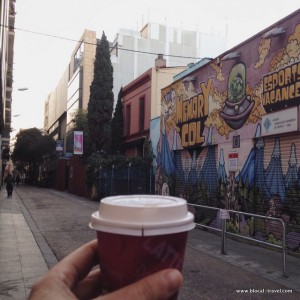 Let's start with my apologies for not trying out the best of Barcelona's restaurants and cafés as I originally promised.
The thing was that I couldn't get enough of eating local cheeses and Spanish ham on the go so, by the time I should have sat down to 'review' a restaurant, I wasn't really looking forward to having a proper meal.
Instead, I did look forward to trying one more piece of queso manchego, the traditional sheep's milk cheese, originally from La Mancha, preferably accompanied by a slice of either Jamon Serrano or Pata Negra, whose difference –as I just happened to learn- is in how the pig was raised, indoor or outdoor, and fed.
I also loved to taste the different kinds of chorizo sausage directly from market stands and –since I was there- to try some tapas too, discovering that my favourite ones are the béchamel-ish croquettes, which can be made of ham, vegetables or fish (no preferences here: I loved 'em all!).
While I was wandering around the town, I always had a bocadillo (small sandwich) in my hand, usually packed with the above-mentioned delicious Spanish ham, but I also tried more creative fillings. No wonder I wasn't feeling like taking a seat and indulging in more eating!
So, although this is not my usual 'foodie guide' blogpost, don't miss those addresses below. They are the best of the best: that is to say the places I really couldn't resist!
Barcelona Foodie guide > Food Markets
Since I started offering my foodie walks in Rome, I've always been curious about what my 'counterparts' do in other cities. So I booked a food tour with Sonia, a wonderful local guide who proudly showed us the most emblematic market in Barcelona: La Boqueria.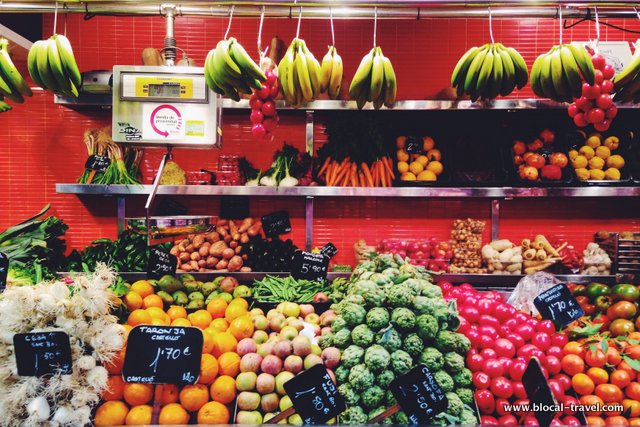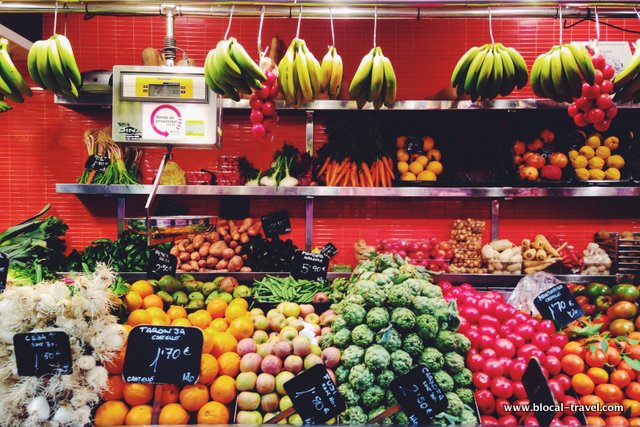 La Boqueria is the place where all restaurant owners come to buy their ingredients. Here they can find every kind of product, from fish to meat, fresh fruit and vegetables, cheeses, cold cuts and more.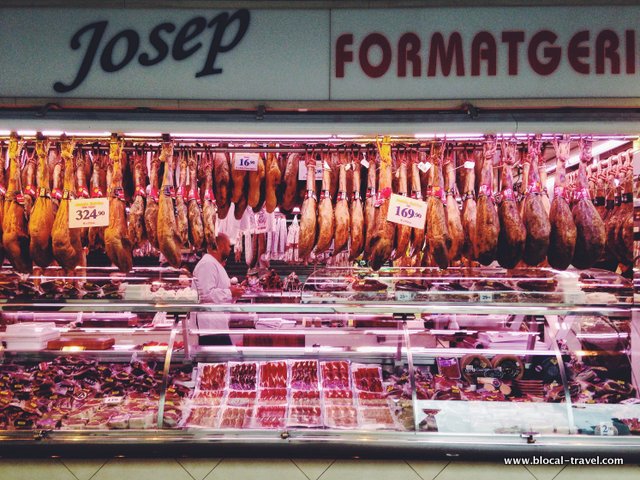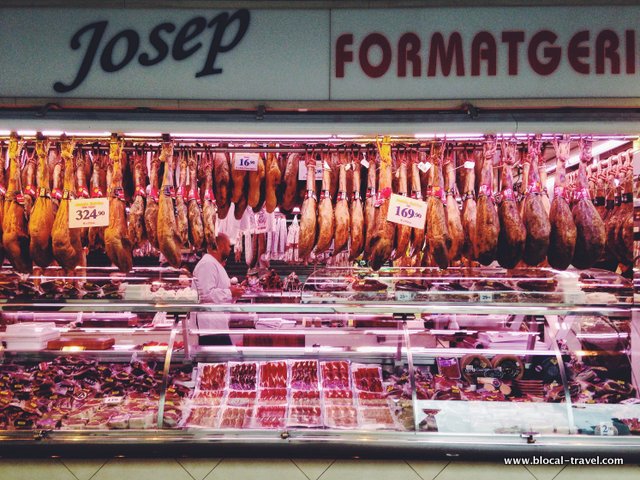 There are also some kiosks serving ready-made food, making it the perfect place to stop and try different specialties (now you see why I haven't spent too much time inside an actual restaurant, right?).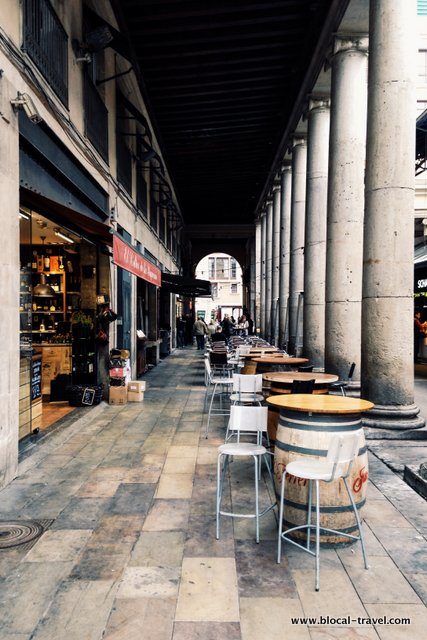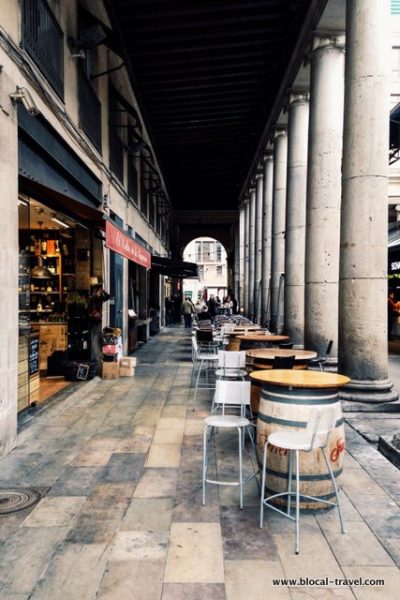 Originating in the 13th century as an open-air market in front of one of the gates in the old city wall (Pla de la Boqueria), this market grew until the beginning of the 20th century, when the metal roof was added.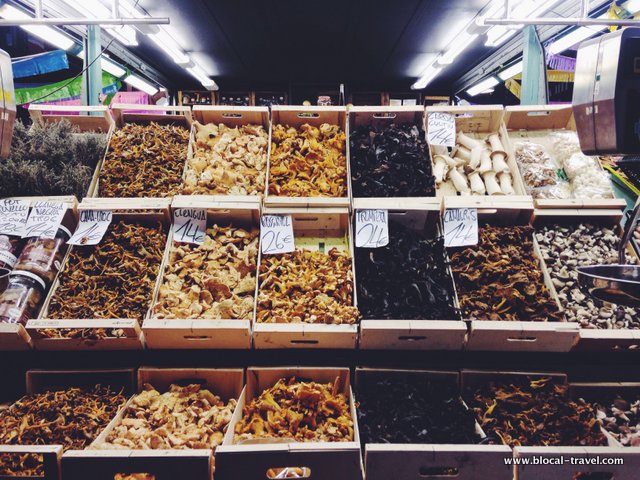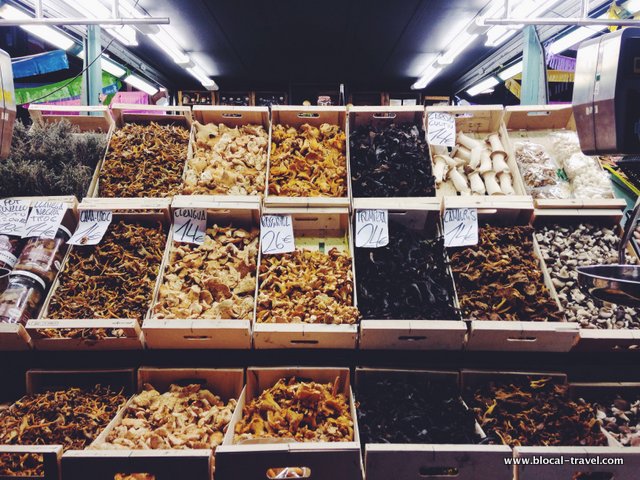 I could see in Sonia's proud eyes that, despite all the tourists visiting La Boqueria everyday, this market is entwined with the history of the city and the daily lives of the locals.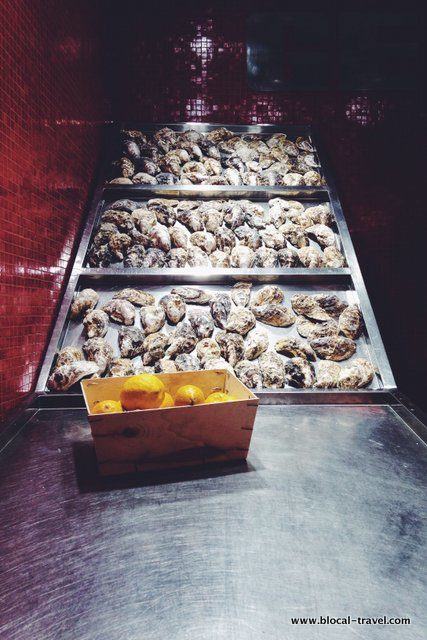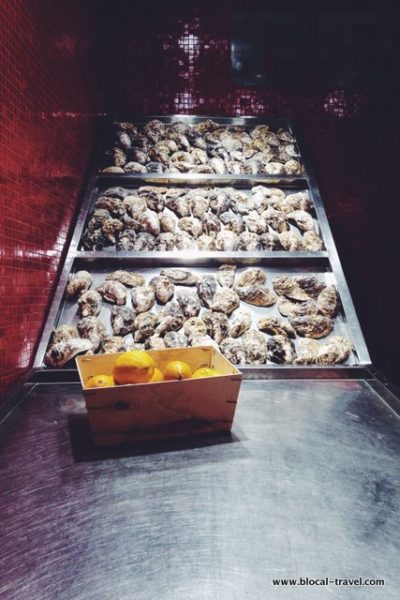 Moreover, most of the salesmen working at today's La Boqueria are from the same families that have worked in this market for many generations; which makes it kind of special, as I believe that the power of a market is in its people.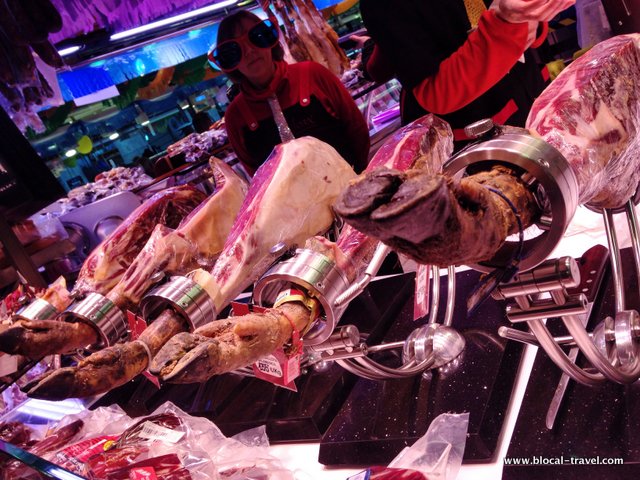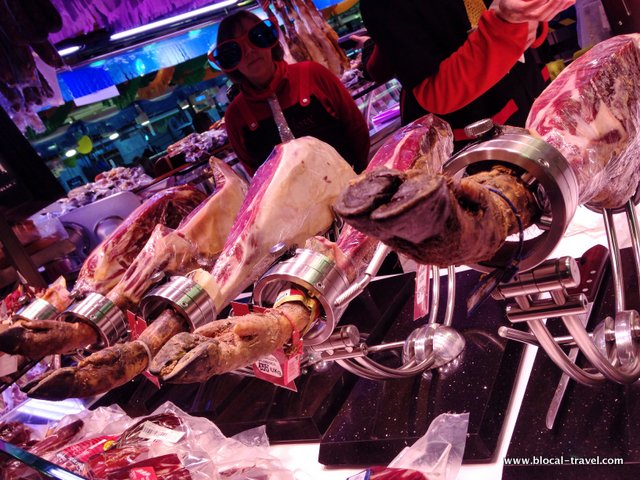 Sonia's tour was very interesting: she picked out different products at the very core of Spanish cuisine, together with some insider tips on how to cook them. The most curious thing I saw on display in La Boqueria's stands is percebe (goose barnacles), which are usually found attached to logs and rocks. With a shape similar to a finger, or –better- a claw, this sea food is very expensive, especially during the Christmas season.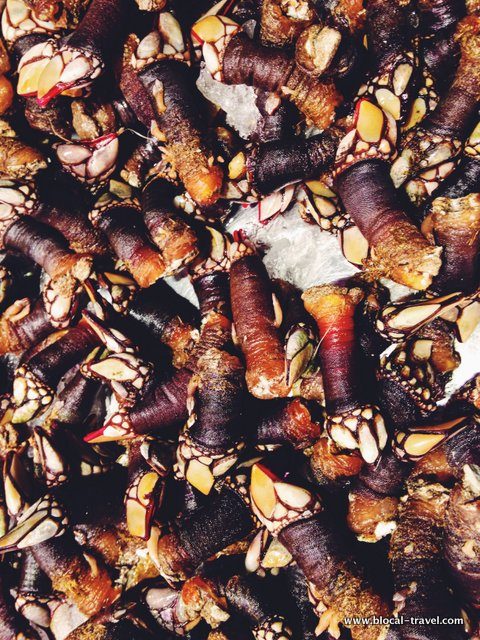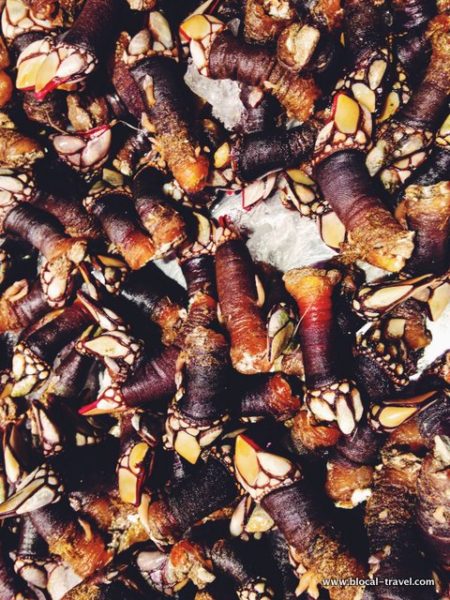 That weekend, the whole market was all tricked out with Carnival decorations. Carnival is kind of a big deal in Spain and here at La Boqueria no one wanted to back down on the festive mood.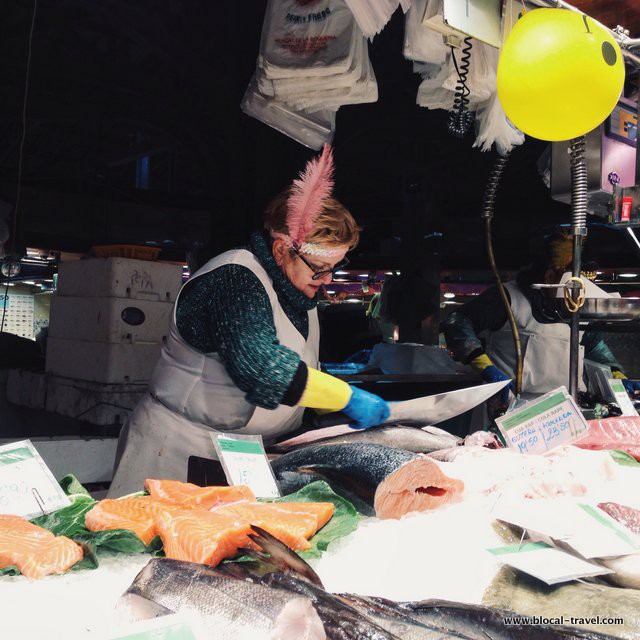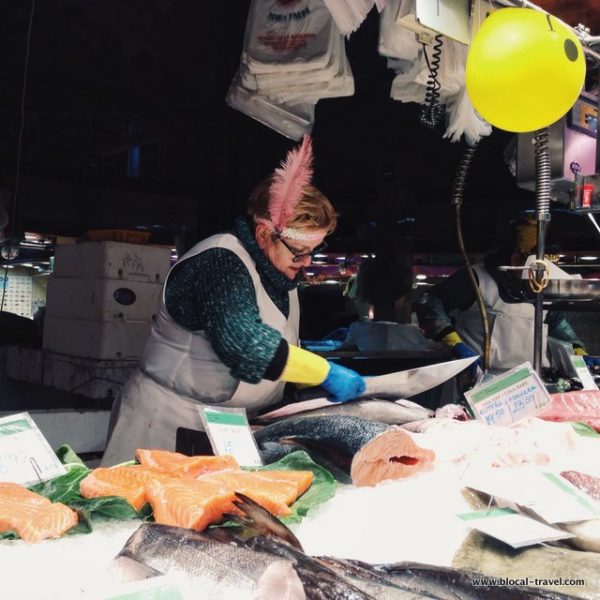 The tour ended at El quim de la Boqueria, a tiny kiosk surprisingly encompassing seven waiters who were proudly wearing a military costume for the occasion.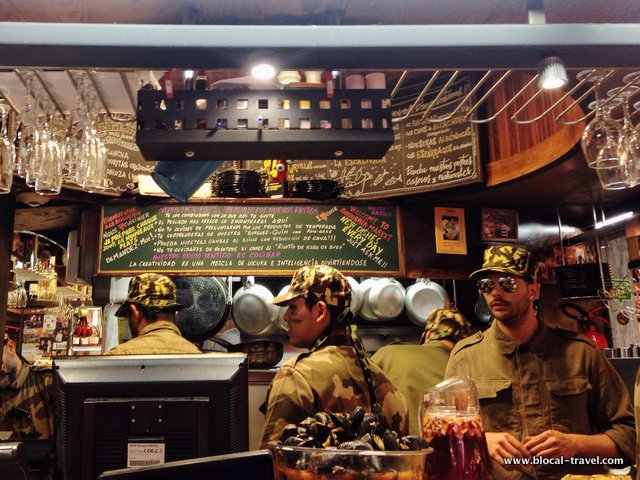 Here we tried different kinds of tapas, such as chorizo, patatas bravas (potatoes with a spicy tomato sauce) and the ubiquitous croquettes: delicious!
The Santa Caterina market is very chic and pretentious, but –somehow- I liked it. It must have been the theatrical architecture, that undulating and multi-coloured ceramic roof, which, together with the wooden structure, gives an unusual personality to this market.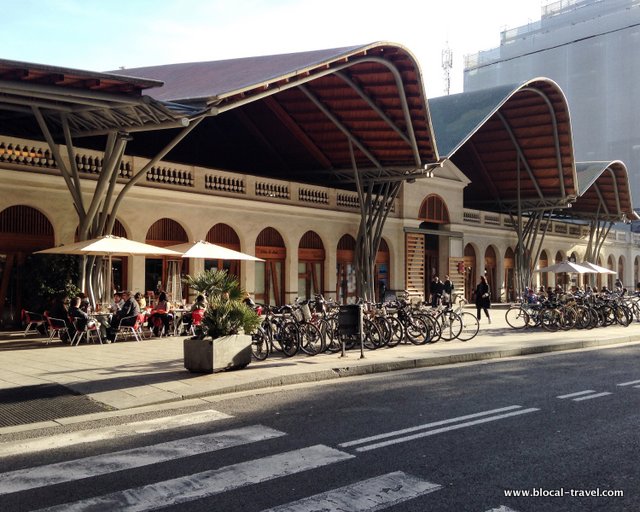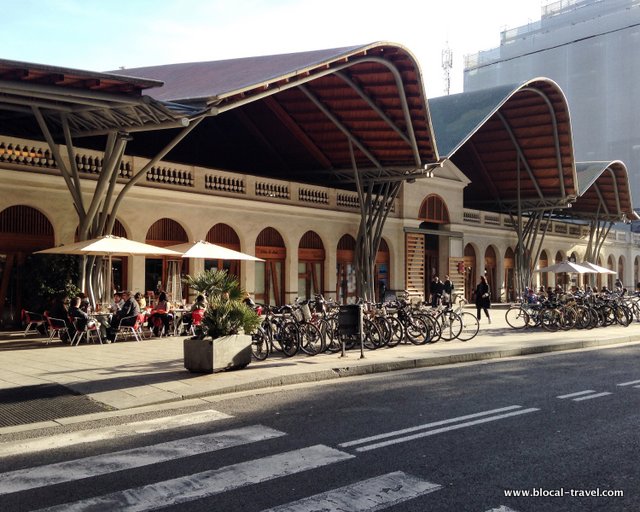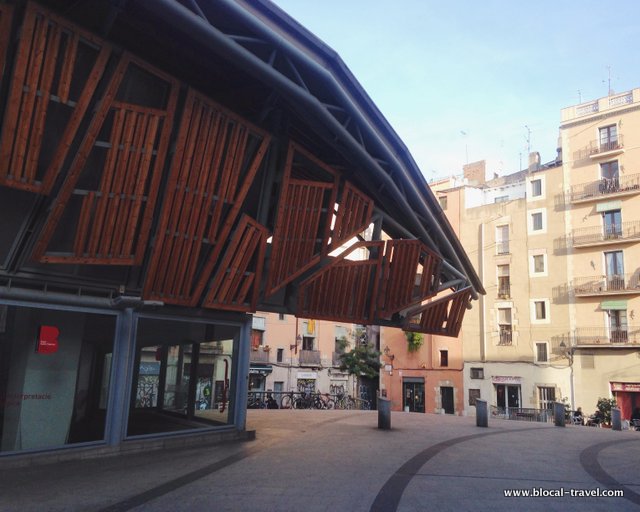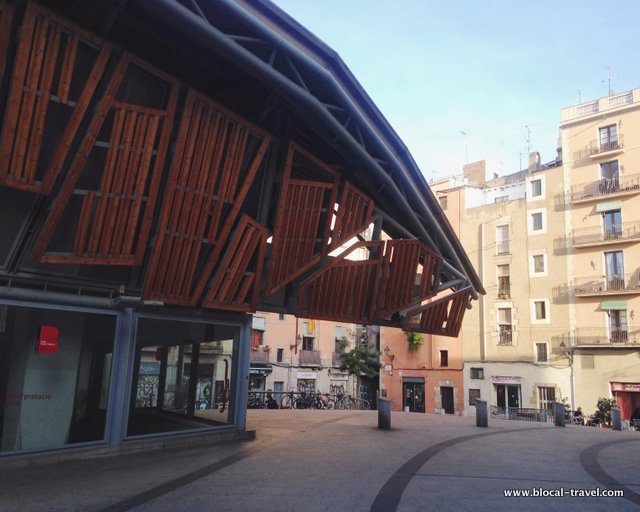 The makeover, which happened in 2005, was by the architects Enric Miralles and Benedetta Tagliabue. The structure that was there before had been built over the remains of a Dominican convent, whose foundations are still glazed over in one corner of today's market.
At Santa Caterina, products are carefully arranged, stands are well designed and very tidy and -it goes without saying- prices are especially high. But it is still a nice market to browse, while enjoying a fresh juice from the fruit stand.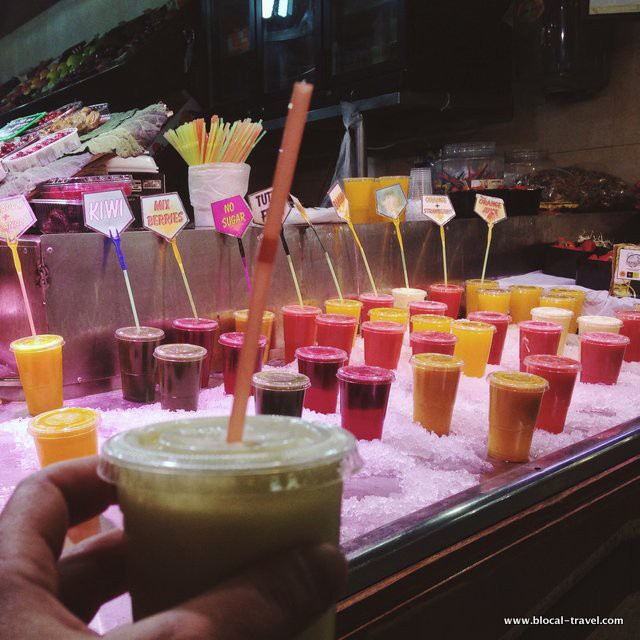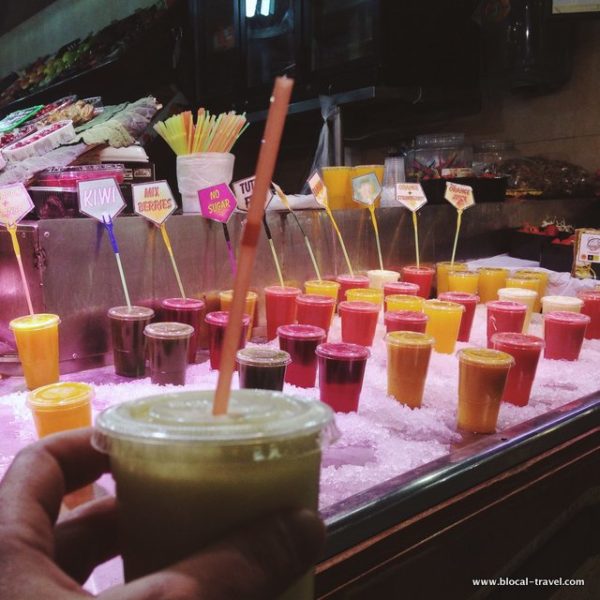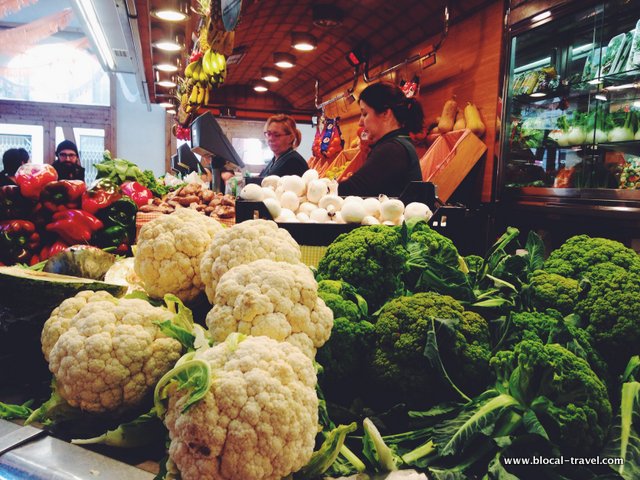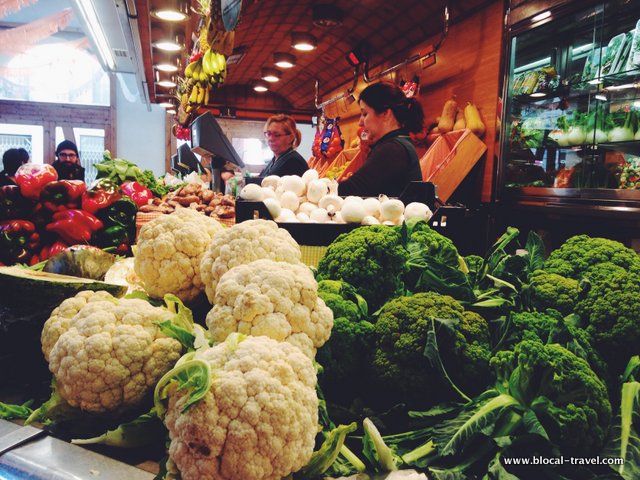 Unlike the previous two, this food market at the heart of the village-ish hood of Graçia is not pretentious at all. Its rough style and the graffiti-covered surrounding walls got me even before I ventured inside the actual market.
Opened in 1892, its impressive iron and brick structure topped by an oval roof is still standing above the genuine atmosphere of this former working-class neighbourhood of Barcelona.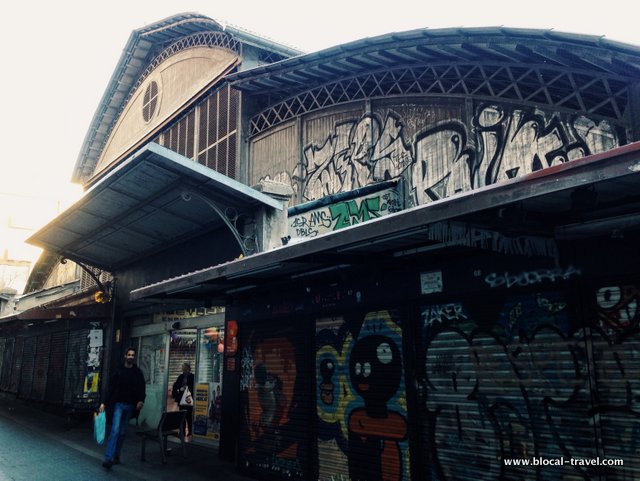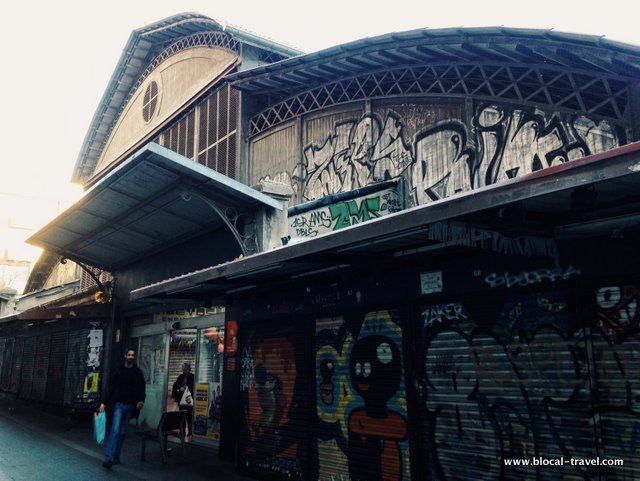 The products on display mirror the cosmopolitan soul of the Graçia neighbourhood and, unlike at the other two markets, here I found a very slow pace. Several stands were closed and locals chatted with the sellers at the open ones while kids enjoyed a ride on the whirligigs.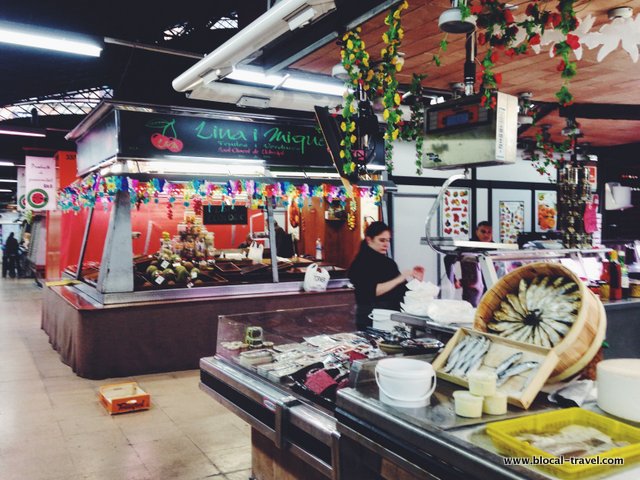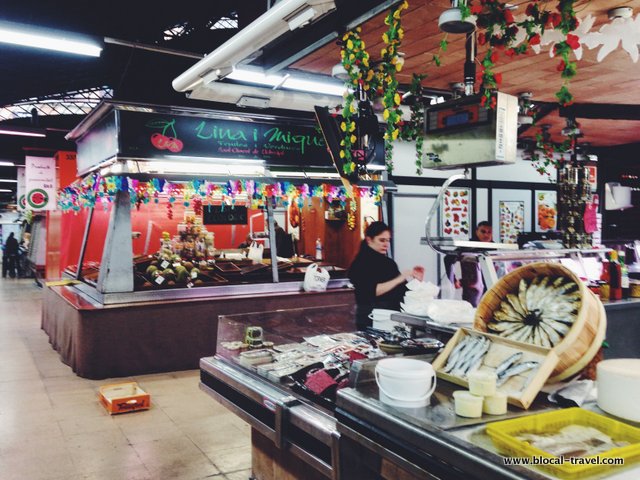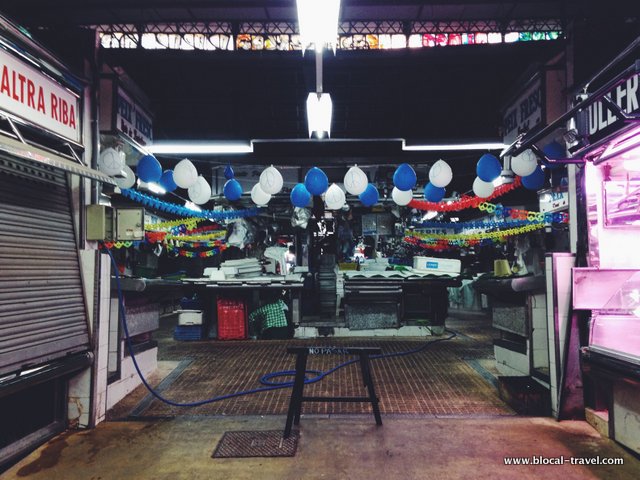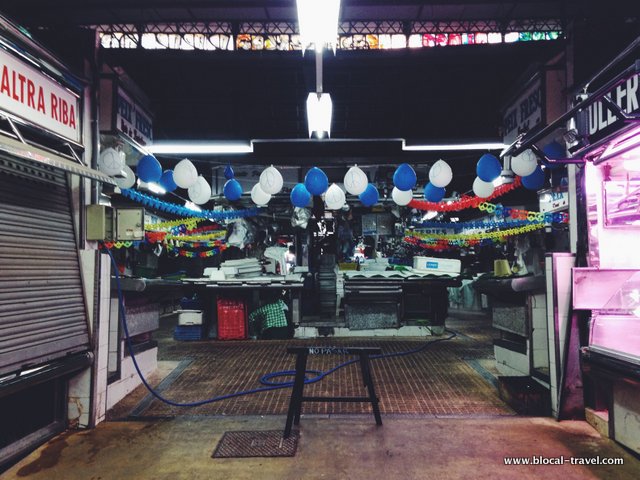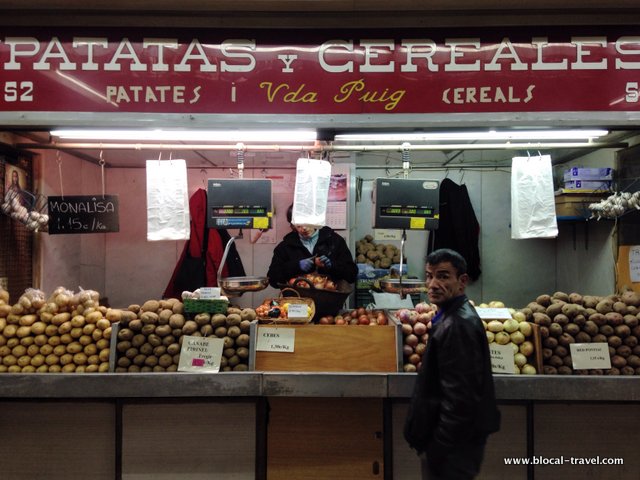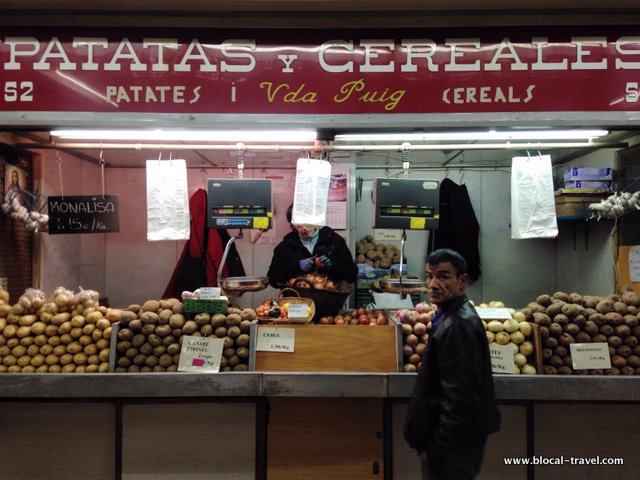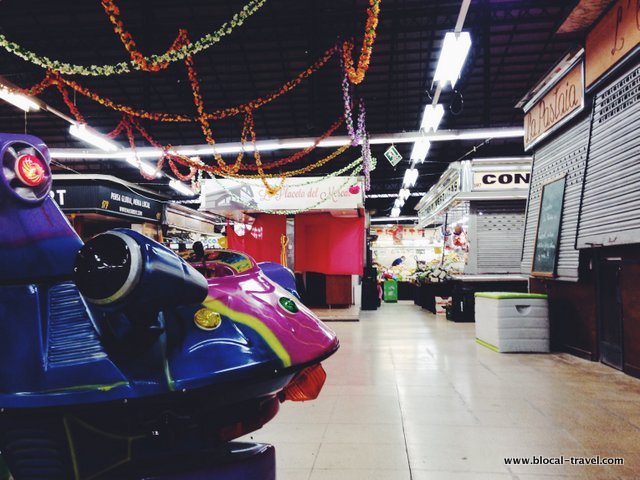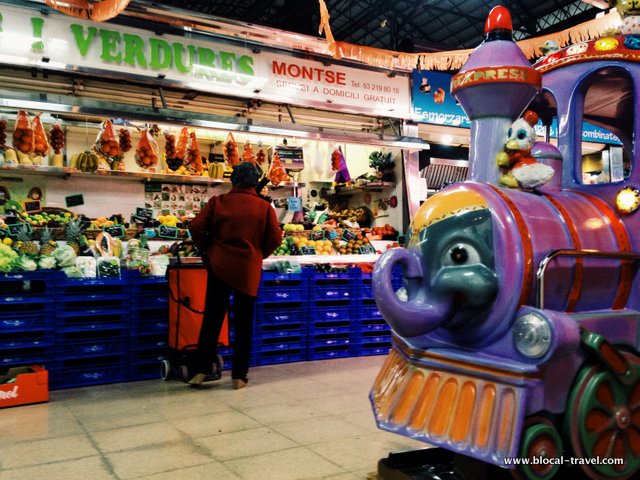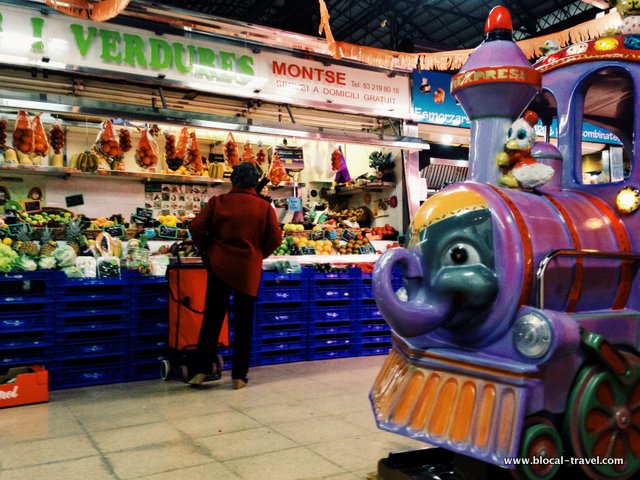 From time to time, several events are organized inside the Abaceria Market, such as the 'tapas night', when all the sellers turn their stands into tapas bars and offer creative tapas made from their own fresh products. They even put on opera concerts, like the one in this video:
Barcelona Foodie guide > Where else I ate
The best-kept secret of Barcelona's foodie scene is hidden behind a graffiti-covered door on a bustling back street in the nightlife district of Raval. Entering inside a former copper cable factory, we hesitantly walked through several neglected alleys, following music that enticed us upstairs along a not-so-inviting staircase.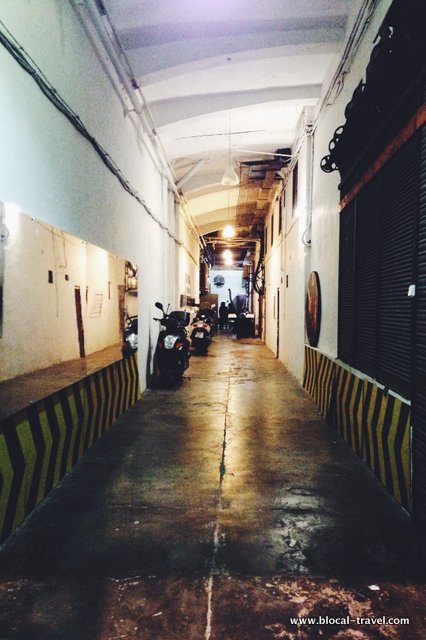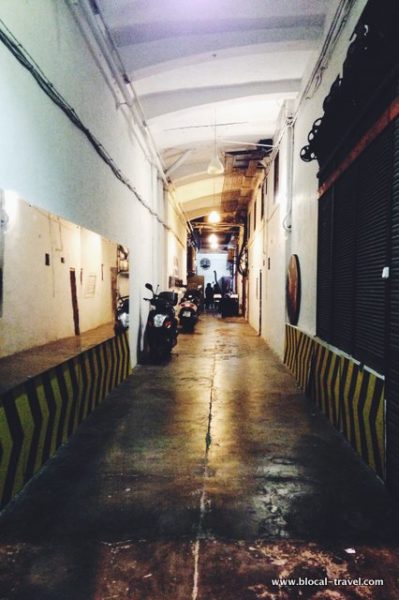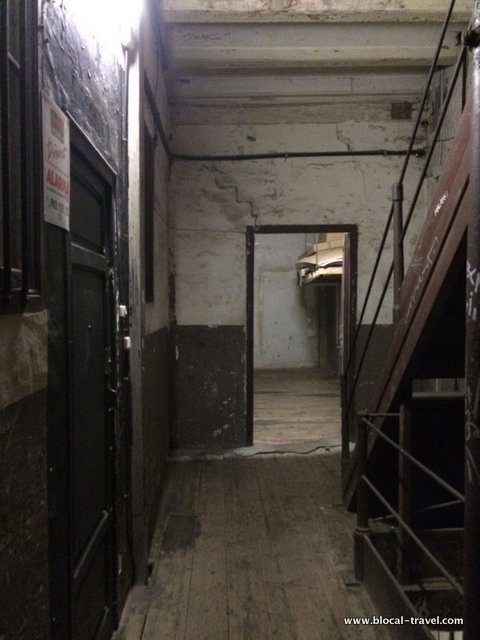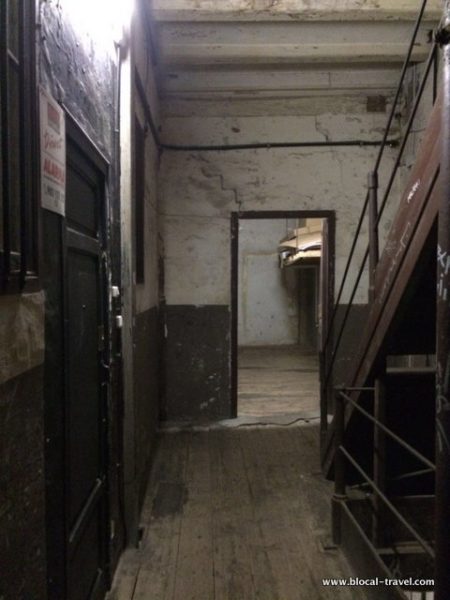 Once the smell of humidity was replaced by an intriguing scent of Catalan cuisine, we found the (industrial) door to the most amazing loft ever, where Xavi and his Swiss partner Nico run a spectacular home restaurant.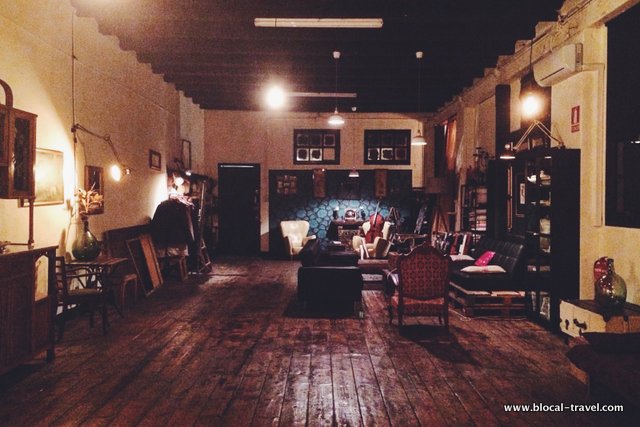 Way before trying their tasty menu inspired by Antoni Gaudì, I was already seduced by the big industrial windows and the amazing furniture adorning the wide room, at the end of which, right in front of the kitchen island, an exclusive table for three awaited us.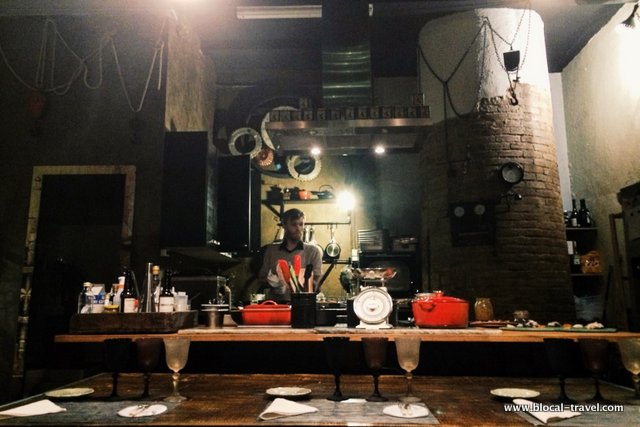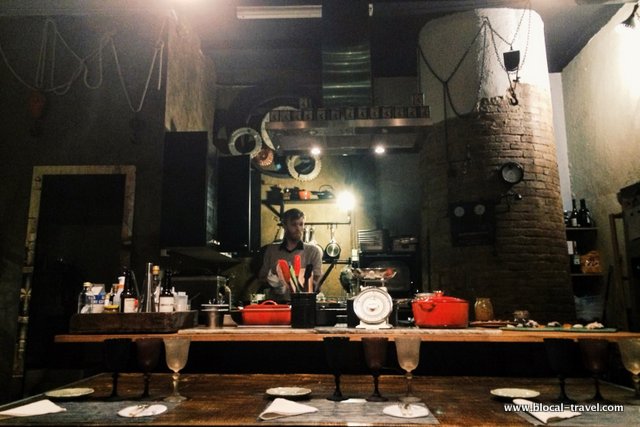 Impolitely enough, I began taking pictures of every corner of that awesome apartment; those guys got me at 'welcome to our house'. Already excited by the vintage-furniture experience, I almost forgot that a seven-course meal awaited us.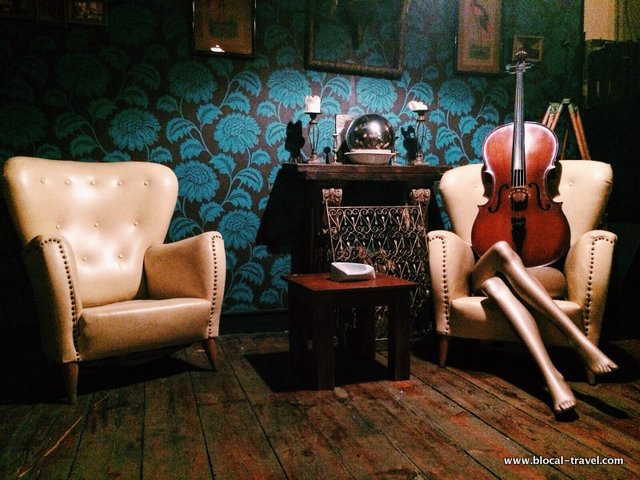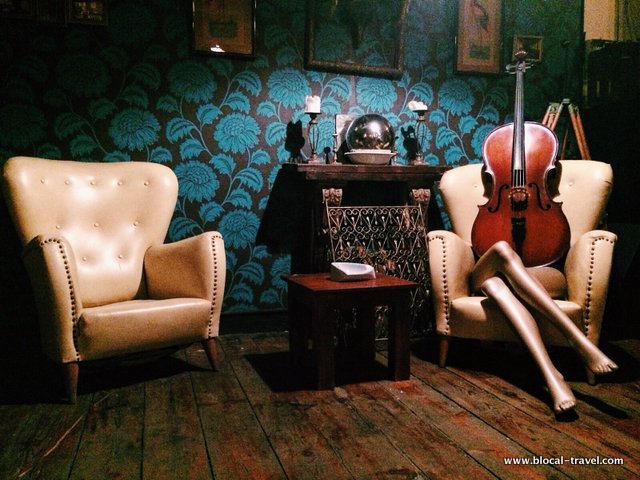 The Catalan flavours of this unusual dinner were inspired by the Belle Époque and they succeeded in bringing us back to Antoni Gaudì's time. We began with three seafood appetizers served on a tile by Gaudì depicting maritime animals.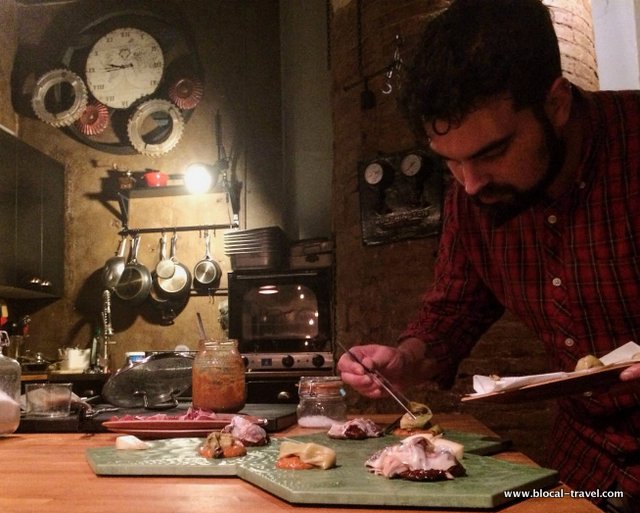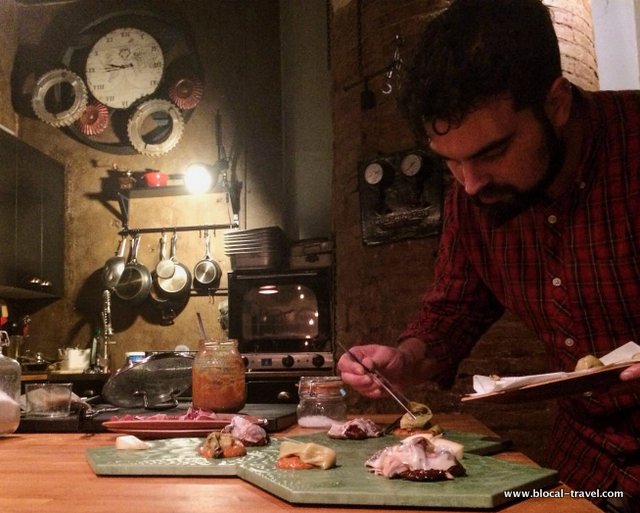 The mushrooms, a reference to La Pedrera's chimneys, were smoked and served with a fois-gras ganache.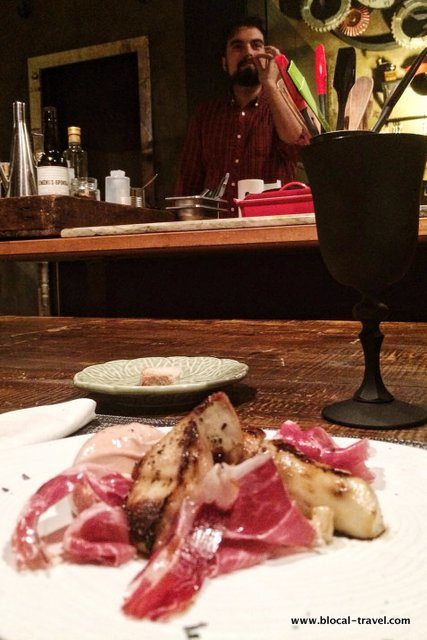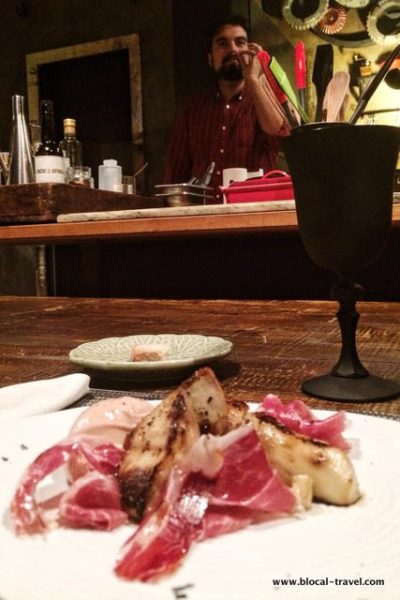 We then had a fantastic codfish and a main dish of meat, shortly followed by not one but two desserts.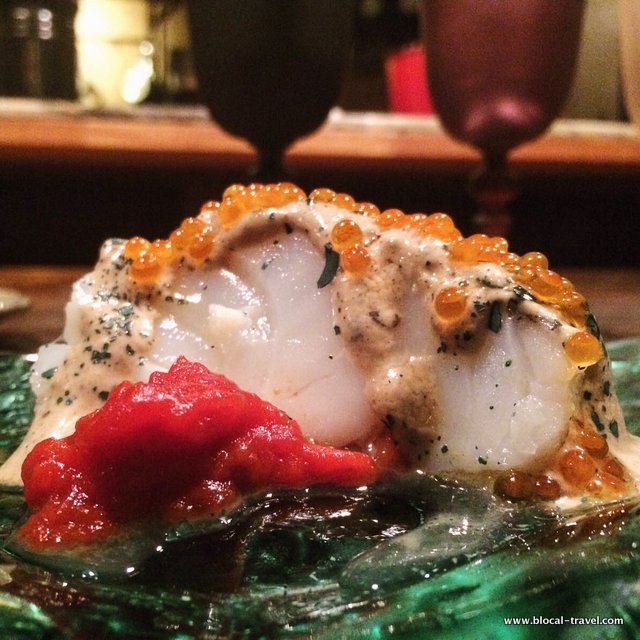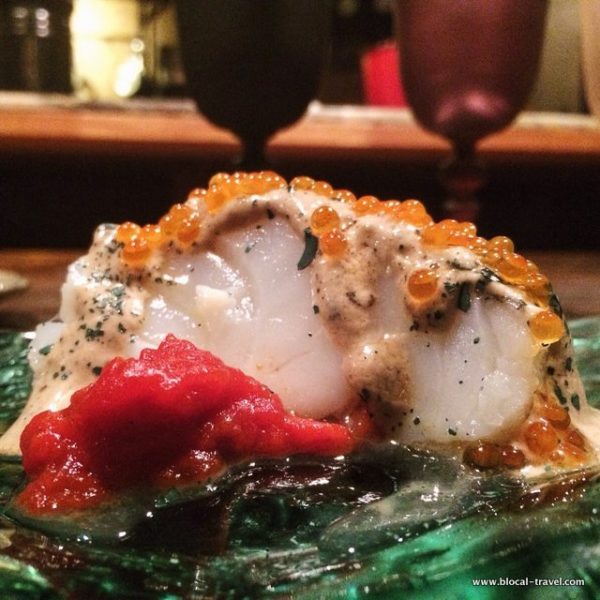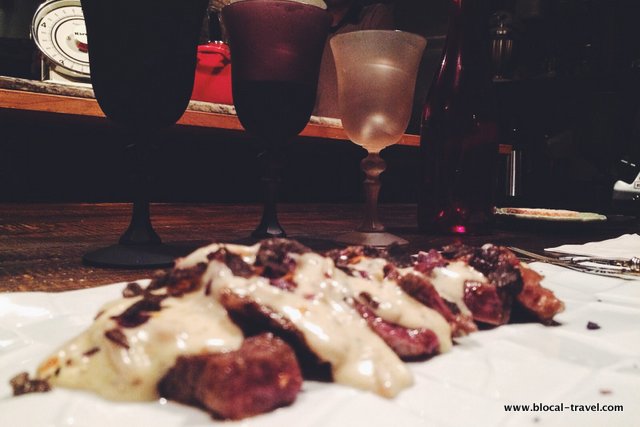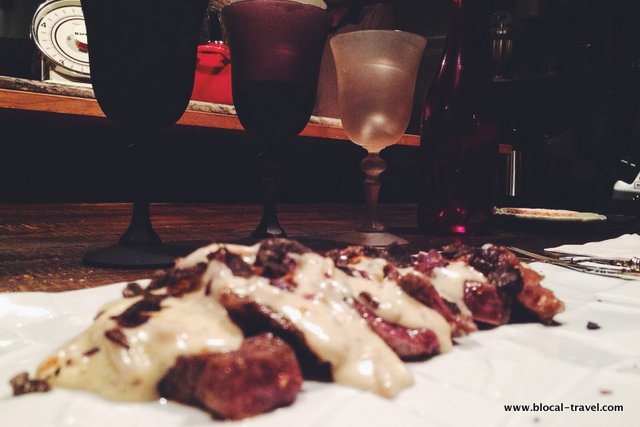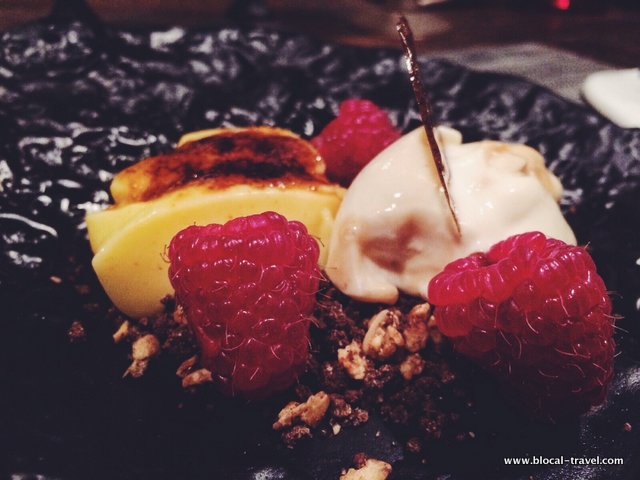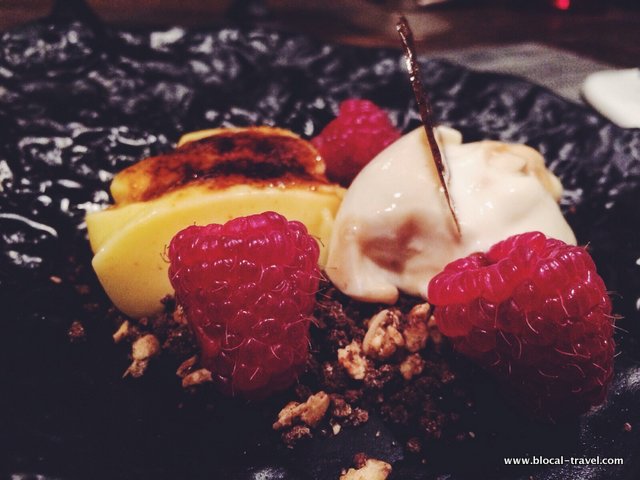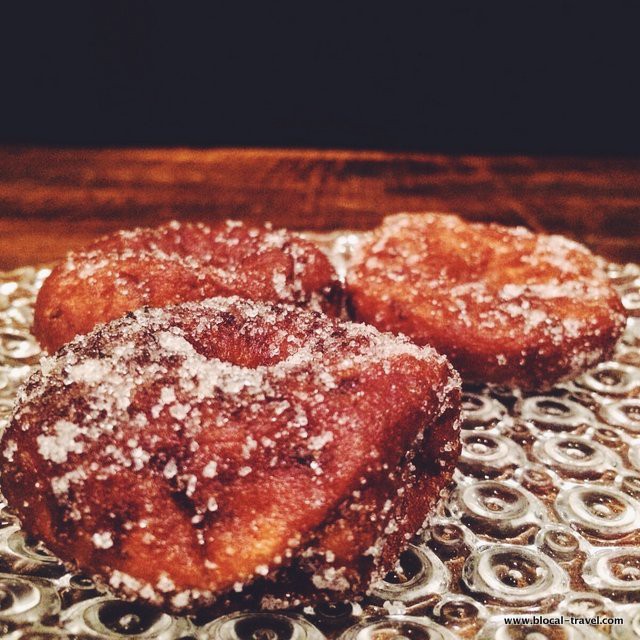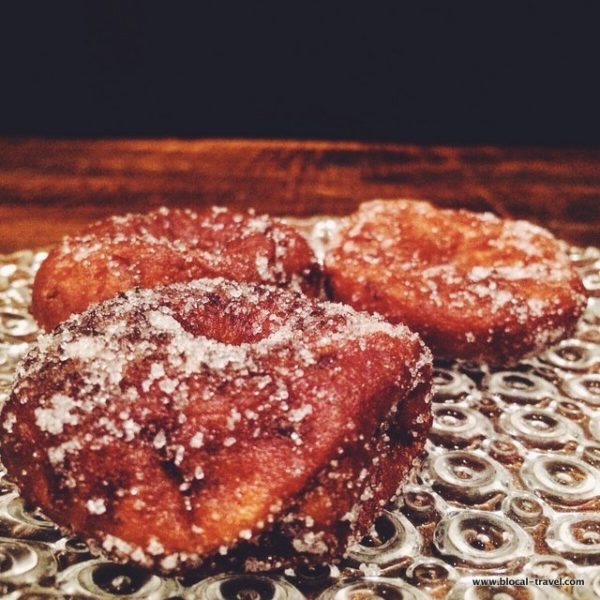 Everything was studied down to the smallest detail, which made this dinner experience unforgettable. It was my first time in a "clandestine" restaurant, but it certainly won't be the last.
Actually, I was just thinking of opening one here at Blocal's HQ… stay tuned! ;)
Inside a former brewery in the Raval neighbourhood, there are a concept store and a restaurant celebrating the popular craft beer 'Moritz', which is still produced inside this building (well, at least the beer served at the restaurant is).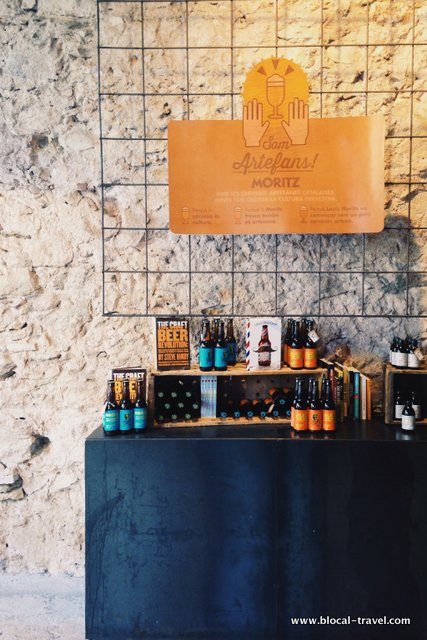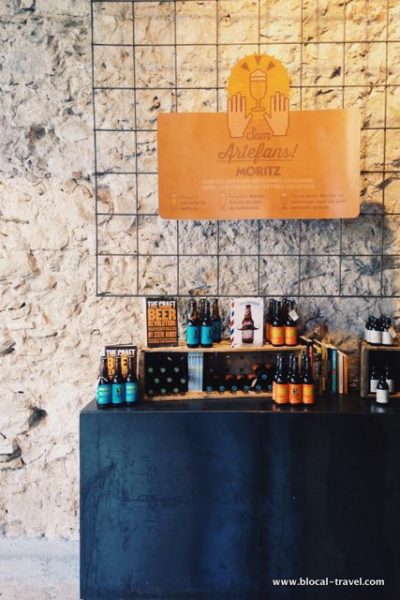 Born in Alsace, Louis Moritz started producing his own beer in Barcelona in 1856. The factory worked until the 1970s and the beers produced here won several national and international prizes.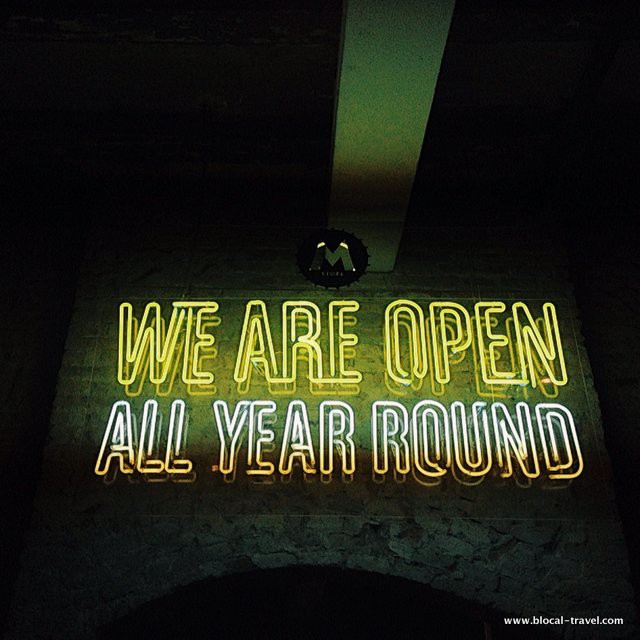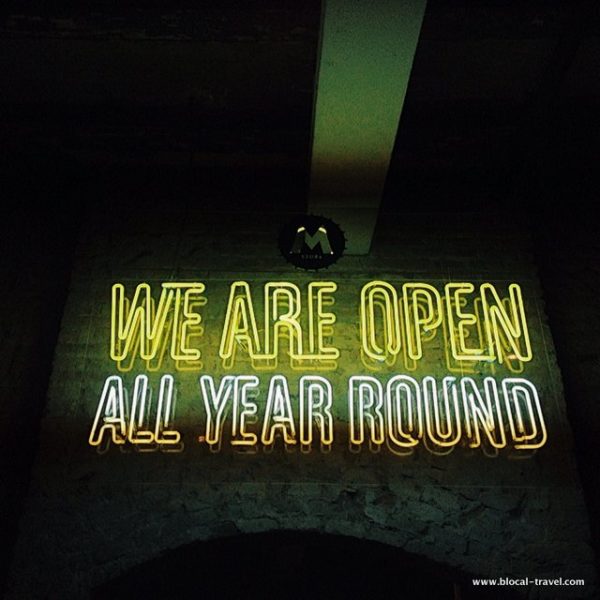 The brand was re-launched in 2004 through the opening of this big, post-industrial space, which had been renovated by the architect Jean Nouvel.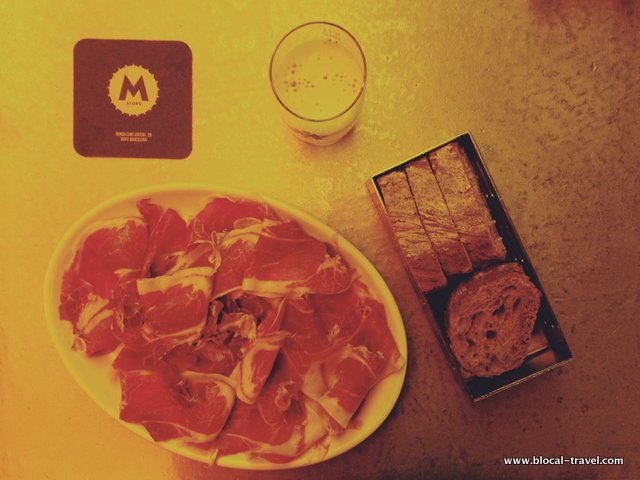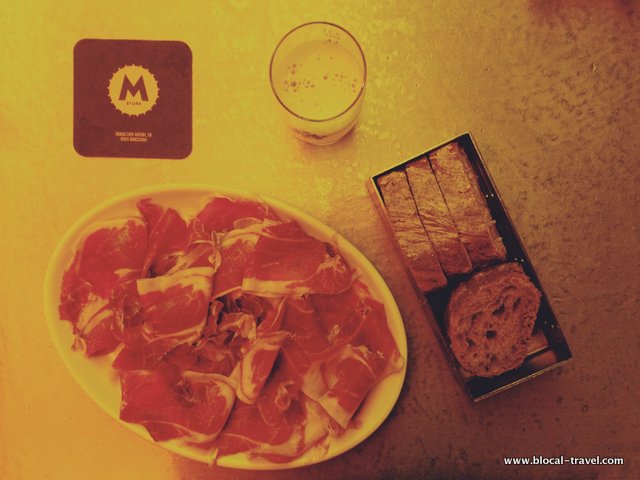 Here we ate Jamon Serrano (how could we not?) with a special bread made with beer, several kinds of croquettes, patatas bravas and vegetables tempura, washing everything down with unpasteurized, on-site-brewed Moritz beer, which btw promptly became my favourite beer to drink in Barcelona.
Barcelona Foodie guide > Coffees and Churros
This is a creative space devoted to the performing arts, as its name suggests. It has a beautiful courtyard dominated by a majestic tree, a sort of hidden oasis at the heart of Barcelona's chaotic city centre.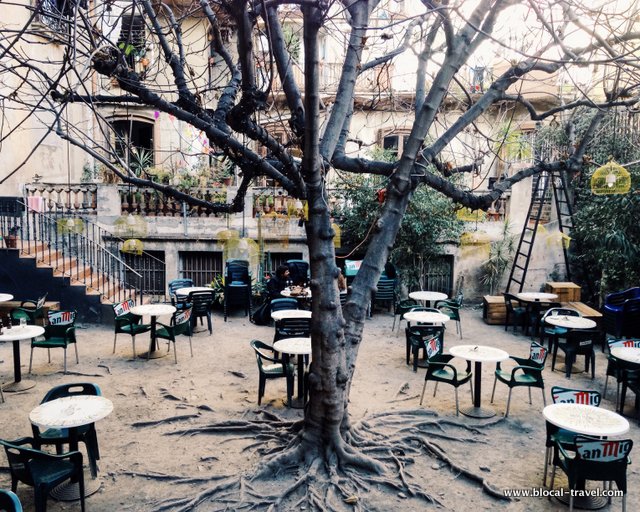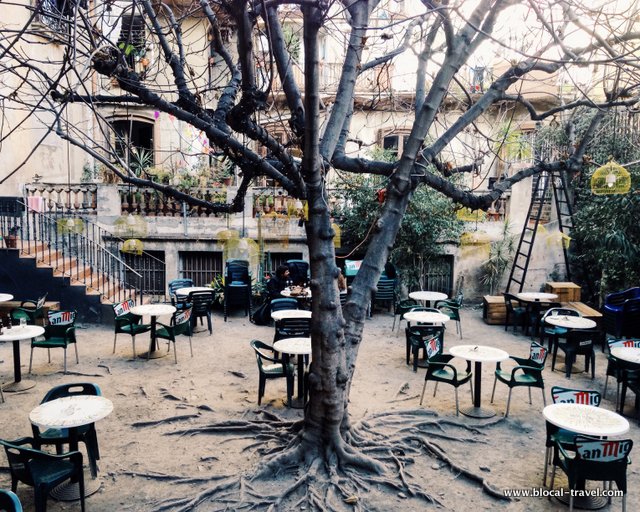 I especially loved the shabby look and the hipster lighting, which set a perfect atmosphere to chill out with friends.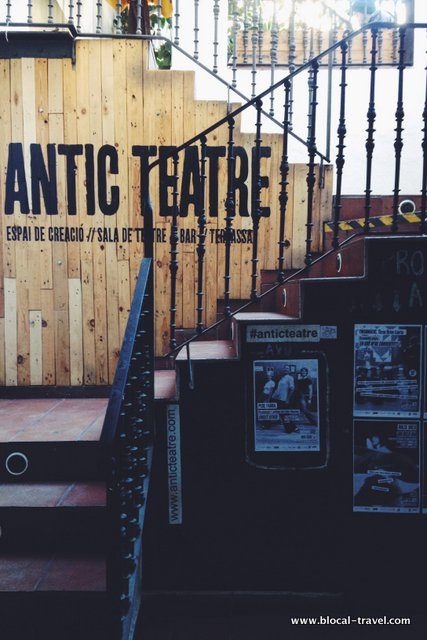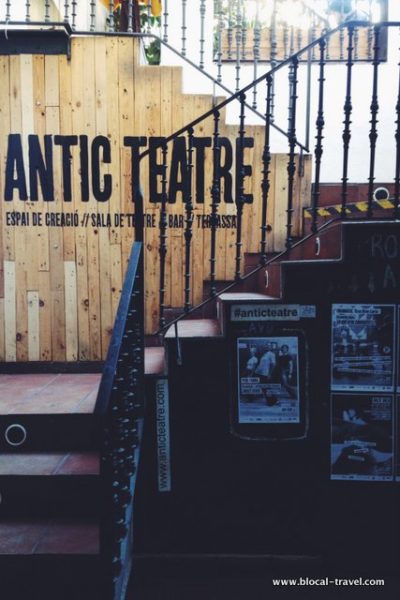 Located in Poble Nou, which btw is my favourite neighbourhood in Barcelona, Can Dende is one of the many hipster bistros popping up around this former industrial district.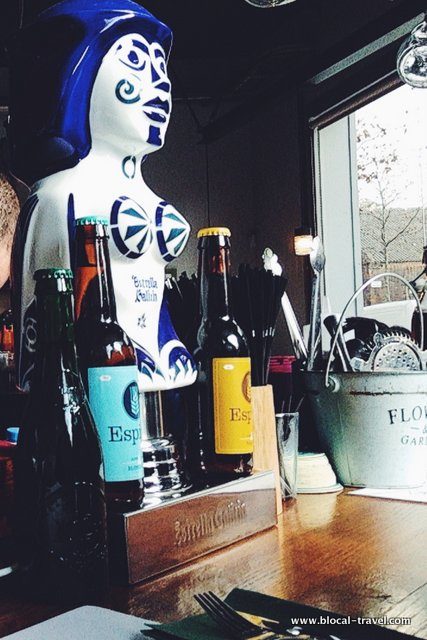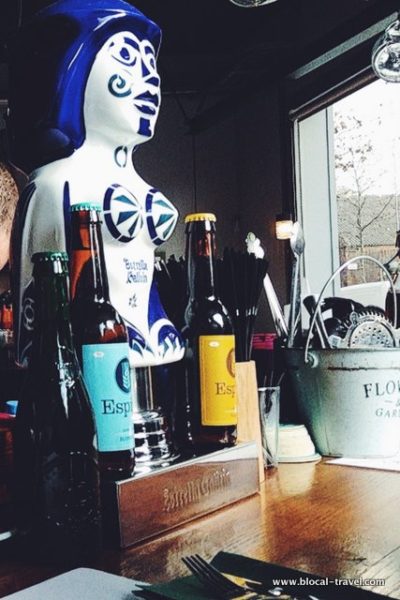 To be honest, here I just had a coffee (again, too many sandwiches on the go!), just because I wanted to sit down behind its wide windows and indulge in some people watching, as the Poble Nou crowd is the best you will find in the city.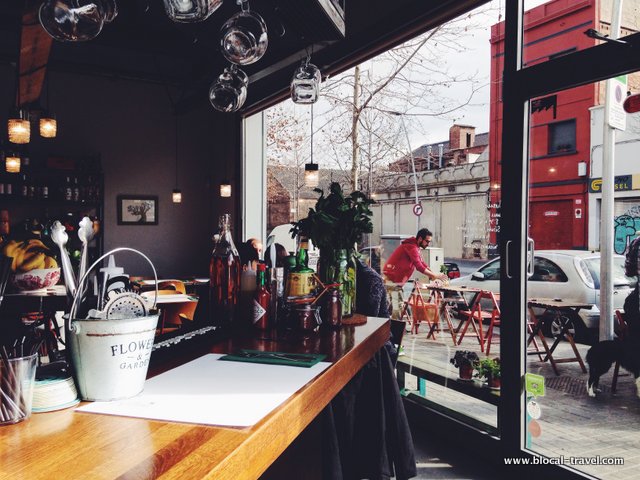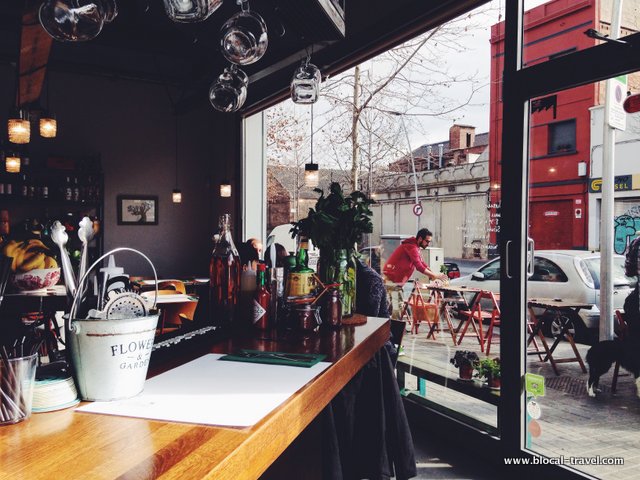 I've just noticed that, out of four posts I have written about Spain, in three of them I ramble about churros, a crisp, tubular fritter, deep-fried and sprinkled with sugar (when you say 'cultural tourism'…).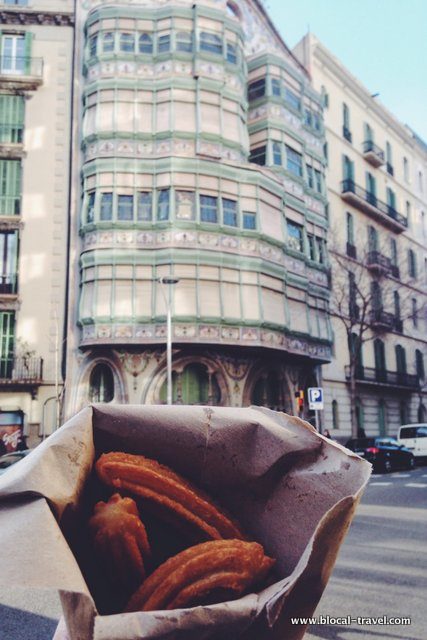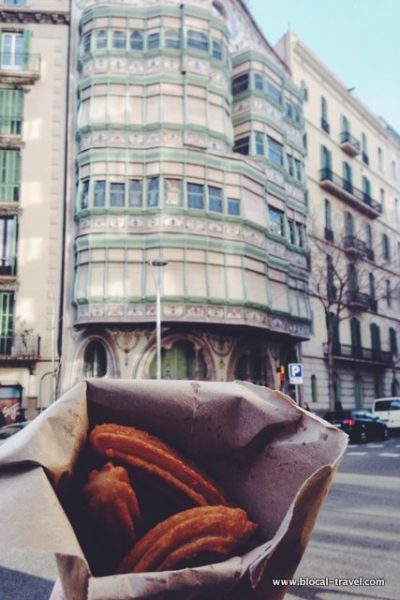 The 4th is my Barcelona travel plan, where I don't mention any churrerias but, as you are about to learn, of course I visited them! And this one on the fringe of the Graçia neighbourhood was my favourite!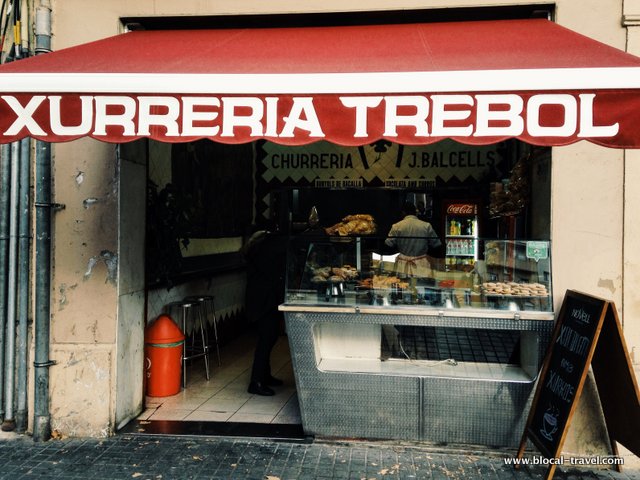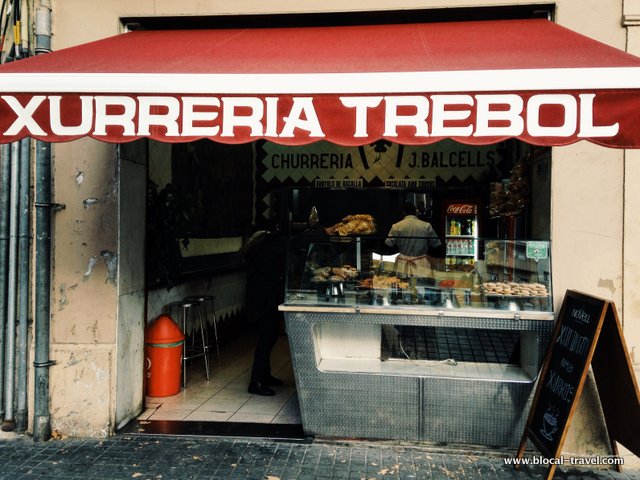 At Barcelona's oldest churreria they serve churros of any size and with any kind of filling (including their signature-churros filled with Argentinian dulce de leche), as well as other (deep-fried) delicacies.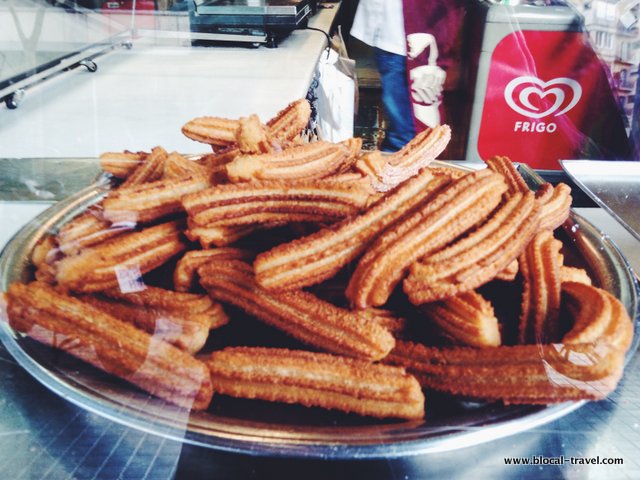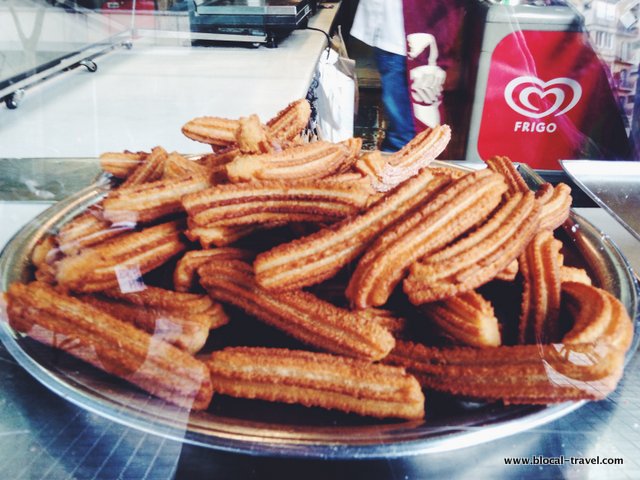 What are your favourite foodie spots in Barcelona?
Let me know in the comment area below!
PEEK THROUGH: You will find these places in my travel video '4 day in Barcelona…in 40 seconds'
You can hover over these (or any image) to quickly pin it!
////////// MORE ABOUT //////////
SalvaSalva