"Hello my lover" said the bus driver with a bright smile.
I smiled back, to the drivers of Bristol, who had never failed to cheer me up with their sense of humour. I left Bristol two years ago and I hadn't come back ever since. It was about time for me to spend a weekend in Bristol.
I hopped off at Temple Meads station, where lots of new shops had opened while I was away, including a hip conference centre –The Passenger Shed– that was hosting an art fair that weekend. I dragged my trolley to Hart's Bakery, the not-anymore-so-secret gem of Bristol's station, where the contemporary art buzz intertwined with the regular hustle and bustle of a major train station resulted in a 15-minute wait.
I had to open Google Maps, in shame, a few times before reaching the place where I was staying, since the area around the station has changed a lot in two years. Where cranes had stuck out from construction sites, the glassy architectures of modern buildings now shine.
I dropped my bag and headed to Bedminster, the area in southern Bristol where Upfest has taken place since 2008. None of the artists had begun painting yet, although the neighbourhood was already getting prepped for the largest street art and graffiti festival in Europe.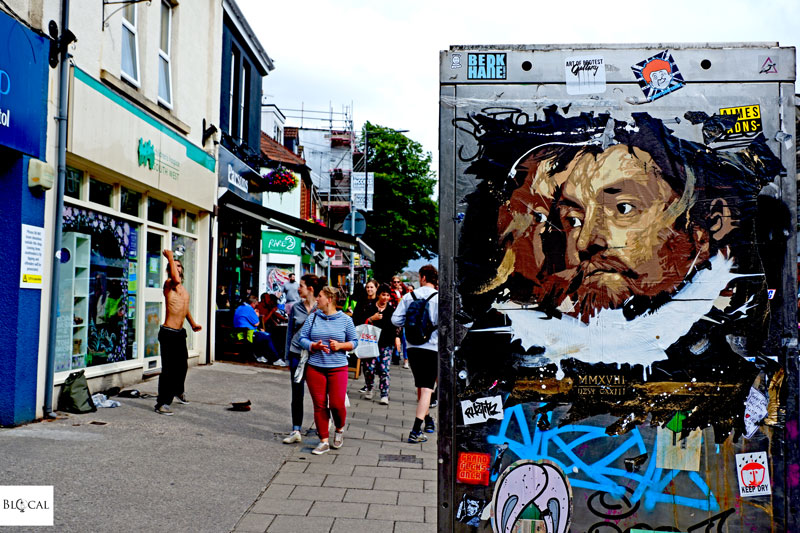 Restaurants were putting final touches on their special Upfest Menu (I tried Souk Kitchen's and it tasted delicious: char grilled pork chop with seasoned yoghurt, harissa and Turkish bulgur pilaf), shops were inviting artists to re-paint their shutters, and the Bristol Beer Factory was taking out the kegs.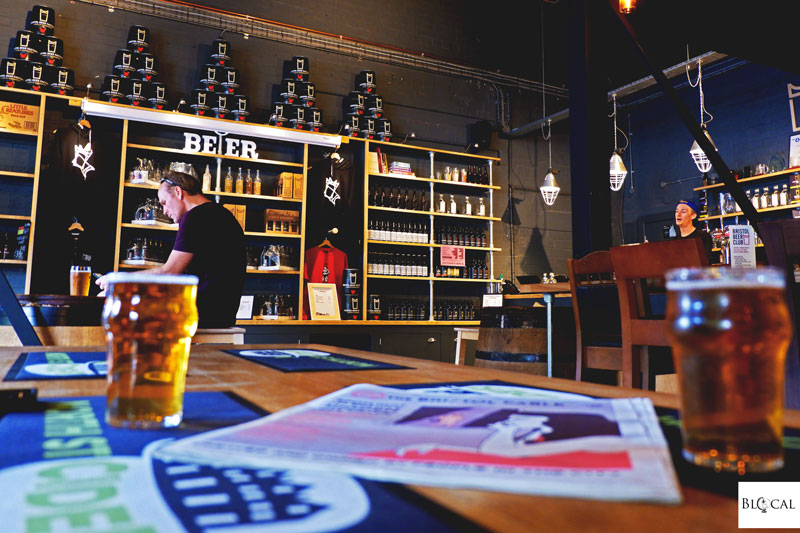 The vibe of excitement was contagious: it pervaded the entire neighbourhood in a way that I've seen happen only in Bristol; Bristolians are always in the front line when it comes to doing something for their neighbourhood. I learnt it when I volunteered at Upfest 2016, and now I was eager to experience Bristol's community feeling once again.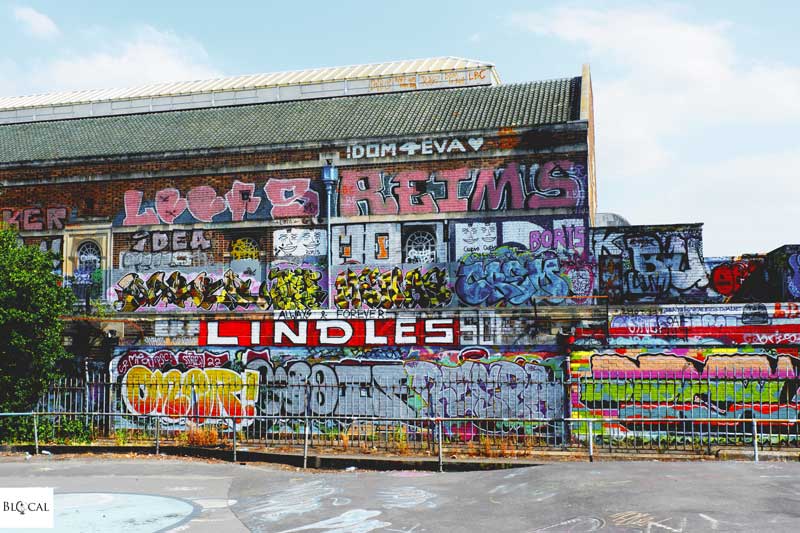 There wasn't so much going on street art-wise, though, so I headed towards the city centre anticipating a nostalgic stroll along memory lane. However, as soon as I set foot on the Wapping Wharf, I was bewildered. Fancy bars and hipster cafés had mushroomed in what I remembered as a humble pedestrian passage. A craft beer pub, whose modest opening party I attended right before moving away, has become a hotspot and long-bearded specimen populate the block.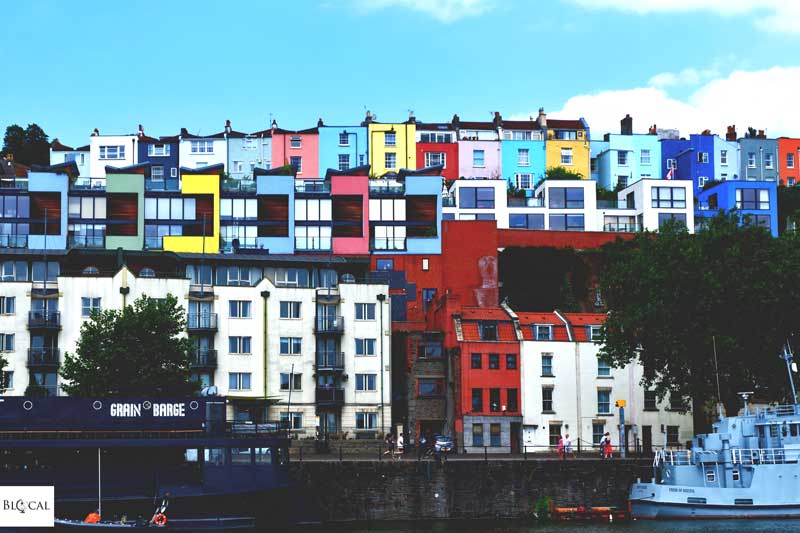 I walked all over the island struggling to find a familiar spot, but the best I could accomplish was entering a café –Alex Does Coffee– whose logo I recognized from its original location on Old Market Street.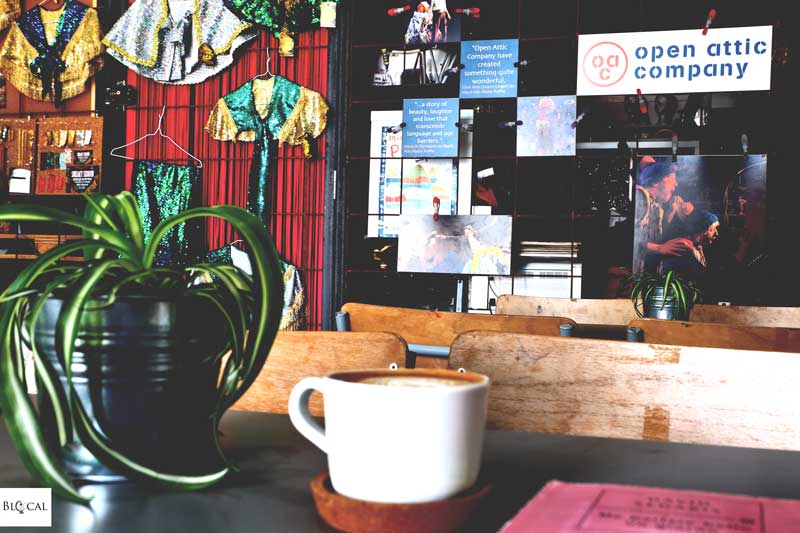 Even Banksy's legendary mural on Spike Island ("The girl with the pierced eardrum") had been bleached out, and the lower area was covered with some tags.
Inevitably, wherever I went I spotted new places. I welcomed them into Bristol's place in my heart with mixed feelings of curiosity, amusement, and the harsh bruise of having been left out. It's like meeting a friend you haven't seen in a long time and discovering that she has become a completely different person. She is not worse, just different. Meanwhile, I'm the one reaching out for the comforting familiarity of our old friendship.
To minimize the resentment I felt, I went to Clifton, a neighbourhood where I've never hung out too much before. I used to go to the posh area of Bristol either for the best cider in town (The Coronation Tap) or for fish and chips (Clifton Village Fish Bar). This time I discovered a new vegetarian café, East Village Café, which turned out to be the perfect place for a healthy meal –although I suspect their best asset would be breakfast.
Weekend in Bristol > Day 2 (which happened to be my birthday)
I woke up with that same bittersweet feeling that I had on my previous birthday in Bristol. It's a mix of homesickness and what-the-fuck-am-I-doing-here-all-by-myself. Luckily, this year, Upfest had invited one of my favourite street artists to Bristol and we hung out together for my birthday, exactly like we did two years ago.
We met at the Bearpit, the roundabout turned skate park that welcomes artists, hipsters, and other wandering souls to the famed republic of Stokes Croft.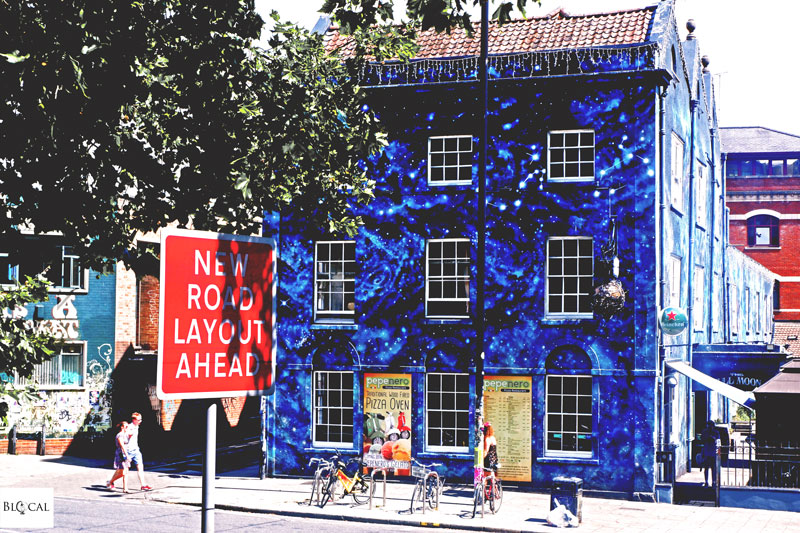 Unlike in Bedminster, where major walls are painted over every year during the street art summer festival, in Stokes Croft murals are a fact: you can go ahead and get attached to them, because they will always be there magnifying the neighbourhood.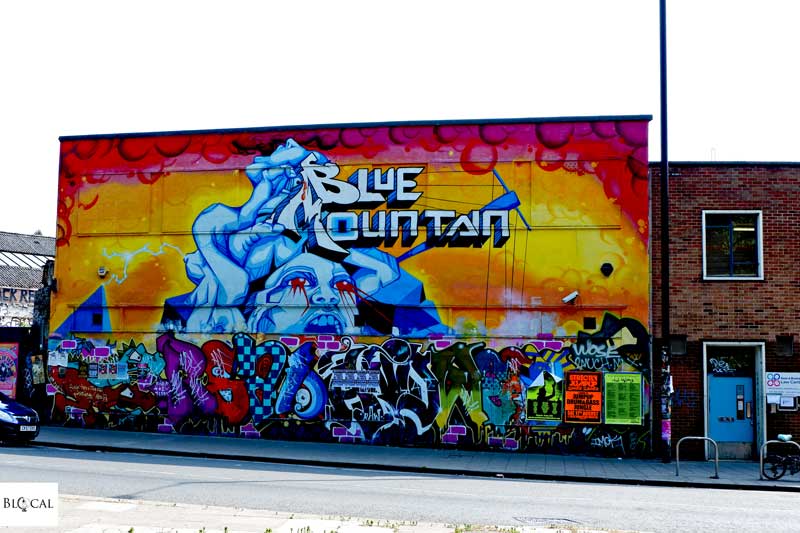 Showing the city to a foreigner as the local I used to be helped me gain back some Bristol-confidence. Suddenly, I could recognize the exact spot in Castle Park where we sat last time, the corner by Bristol's Cathedral where we embarked on a philosophical discussion about crows and the kosher grocery shop where we bought too many beers.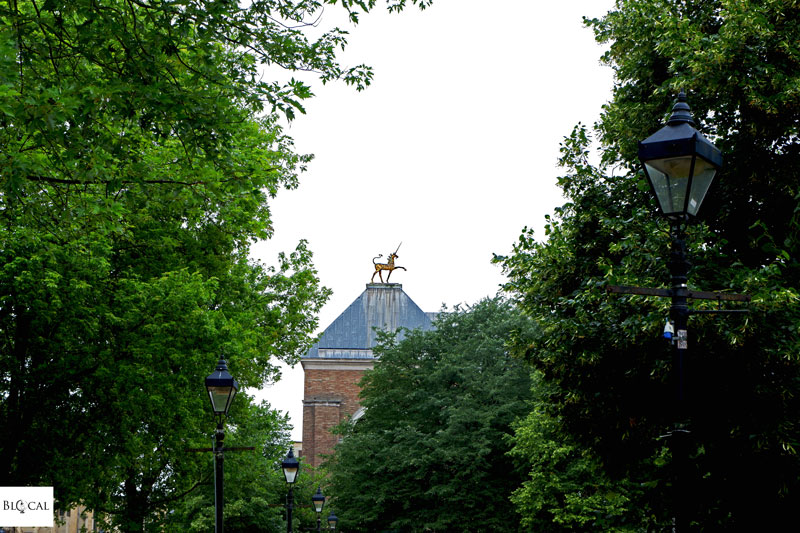 After saying goodbye to him, I went back to Bedminster for one last birthday beer at Upfest's hotspot Tobacco Factory, where I met with my IBUG friends Kid Crayon and Majilina, who were both painting at Upfest 2018.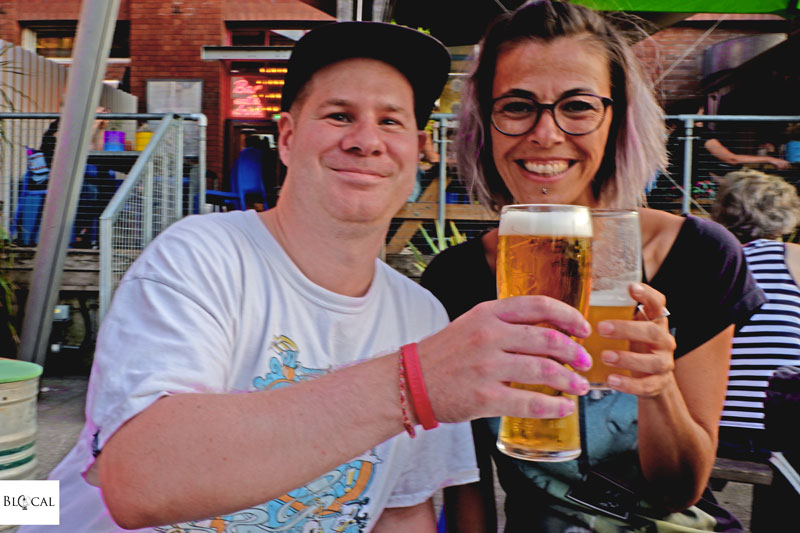 Weekend in Bristol > Day 3
There is this narrow alley in Easton covered with graffiti. It goes from the local mosque, which this time I could finally see scaffold-free, to my best-loved pub in Bristol: the Greenbank.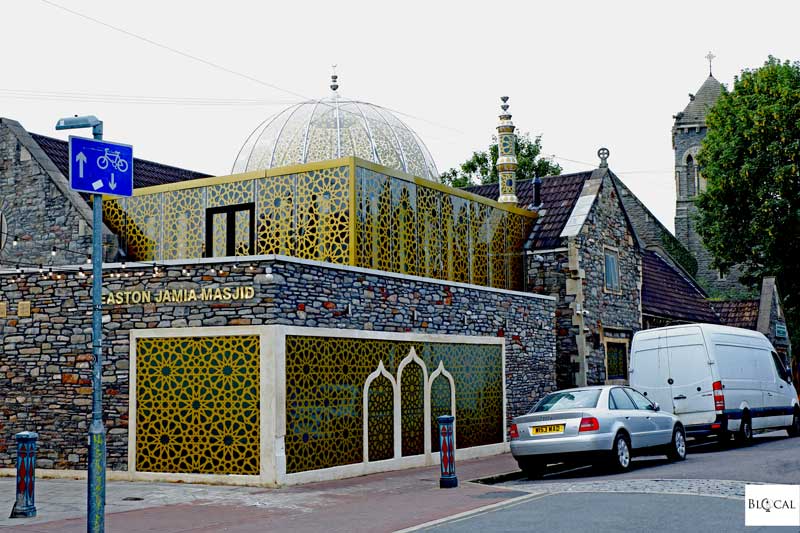 No matter what time you venture through this hidden alley, you will always smell spray-cans. Walking through it is an immersive experience in Bristol's peculiar scent, minus the smell of whatever the seagulls eat at the harbour.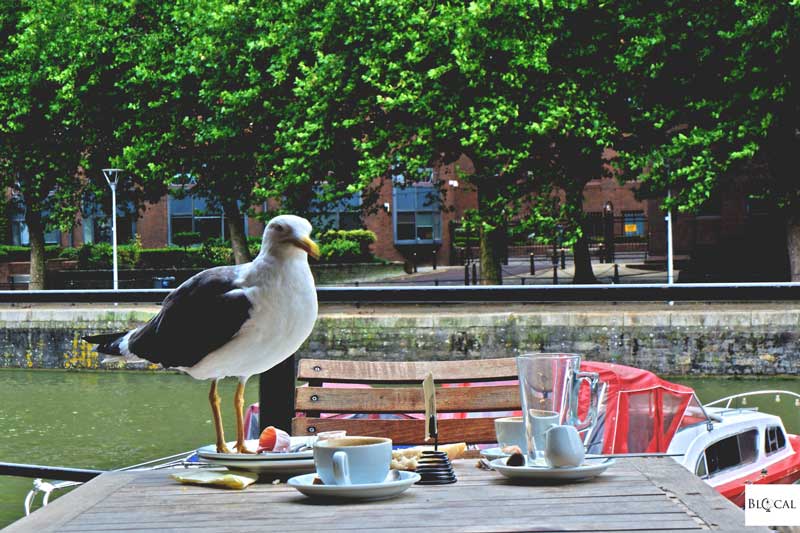 I entered one of my dearest cafés ever, No 12 Easton, ordered my favourite toast (avocado, chilli, and lime) and sat next to the window to let the unenglish sunshine warm my back. Then I turned around and looked through the window. I gazed at the first neighbourhood I've ever called home in Bristol: the pastel shades of Easton's terraced houses, the bright colours of the doors, and the quirkiness of the door clappers.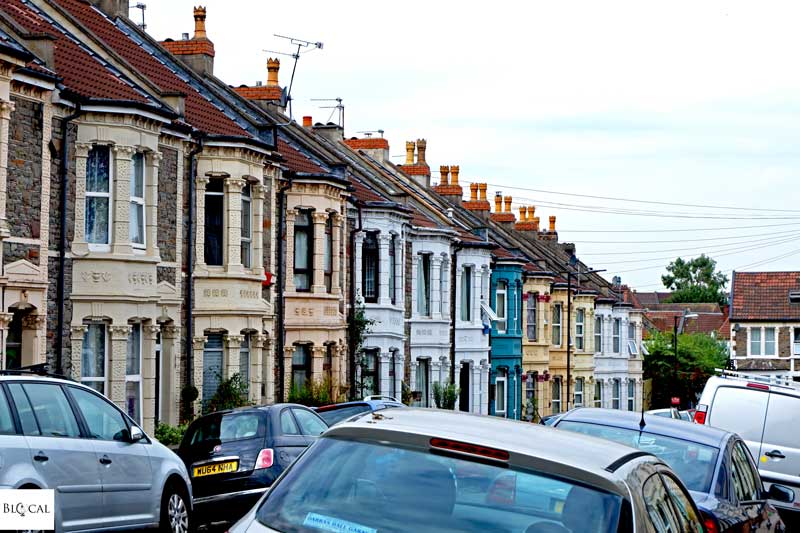 No 12 Easton's glorious avocado toast joined me at my meditative table. I reached out for cutlery and quickly came back to it, urged by my taste buds that had clearly spotted in that dish a crumb of the familiarity I'd been longing for the whole weekend.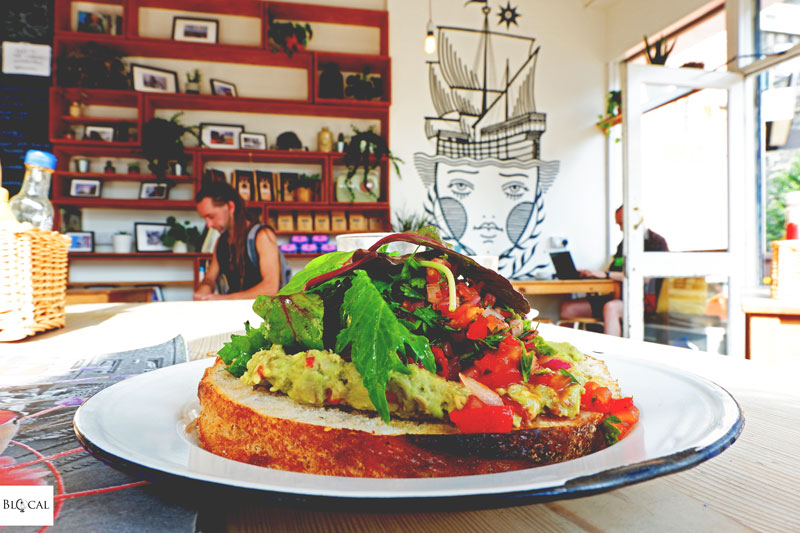 More travel tips about Bristol
I couldn't cover in just one weekend (the Upfest weekend, to boot!) all the places that I love in Bristol, so here are my Bristol travel guides for those of you who want to explore this amazing city:
Moreover, you can find all my favorite spots in my Bristol Google Map!
Check out my Instagram Stories from Bristol!
You can hover over this (or any image) to quickly pin it!