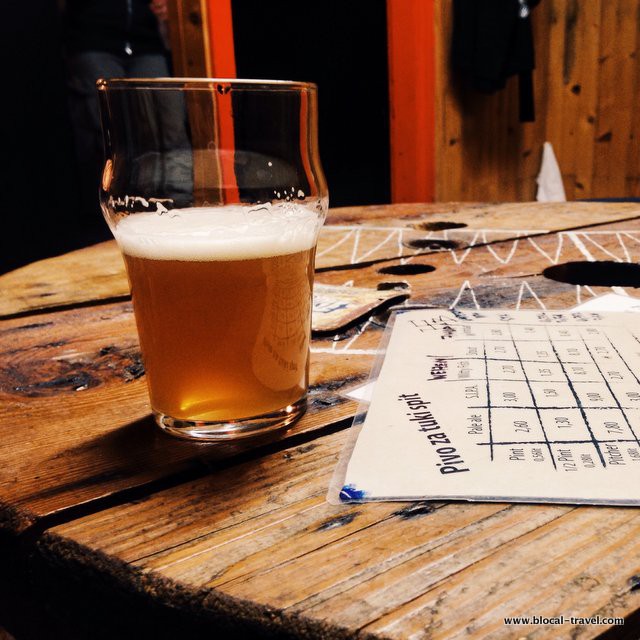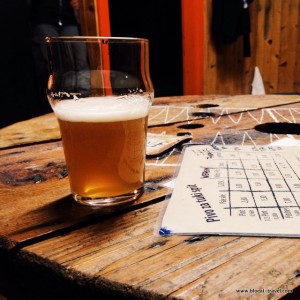 When I was living in Slovenia, the beer scene was made up of merely the two pale, weak, national lagers: Union, brewed in Ljubljana, and Laško, named after the town near Celje where it is produced. As I was from the Celje area as well, I was for the 'team Laško', which implied believing in the Slovene saying 'you drink Laško and you pee Union'.
Then, during my latest visits, I have noticed that there has been a noticeable increase in variety as the craft beer scene has burgeoned in Slovenia too, which is not so surprising as Slovenia is the 6th producer of hops worldwide.
The first microbrewery opened in 2008 and, since then, many others have stepped into this niche –although very promising- market, even if the two large-scale breweries still hold the majority of sales. But this market is growing so fast that even a big industrial lion like Laško has just launched a series of craft beers to keep pace.
So, while we wait to see if the beer fountain that will be inaugurated soon in the small town of Žalec pours exclusively craft beers or not, let's have a chat –and a glass of craft beer- with some of the protagonists of the Slovenian craft beer revolution.
Slovenian craft beer > Tektonik Brewery (Ljubljana)
Not entirely sure of where I had to go, I entered the courtyard of the former factory of the national newspaper company, btw one of the few Brutalist buildings in Ljubljana that are still standing. From the outside, I could see the big steel fermentation vats inside the former canteen of the media company, but it took me a bit before I found a door whose Brutalist anonymity was betrayed by an orange beer cap covering the peephole.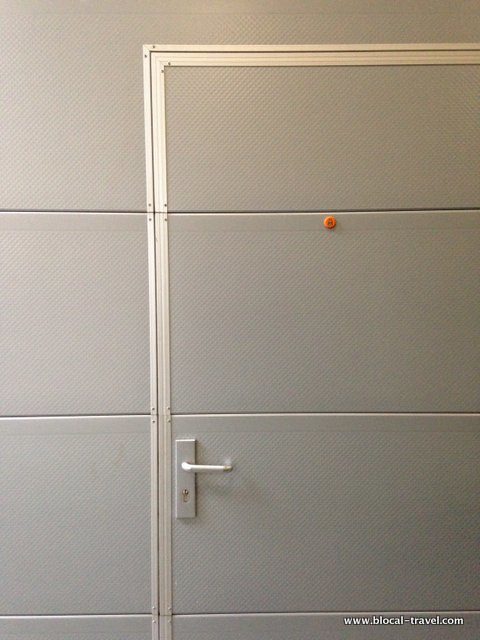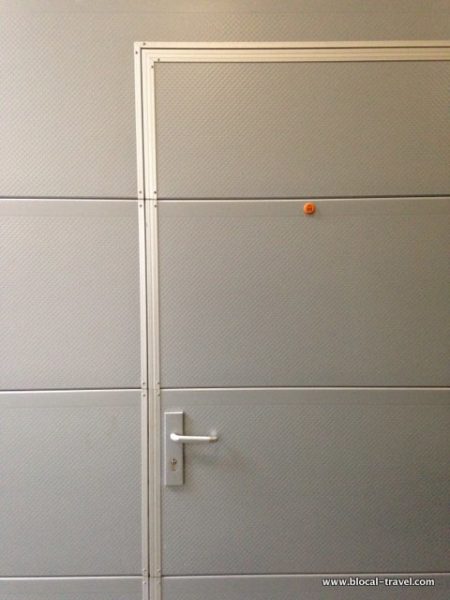 Once I pushed the door, a strong smell of malt enveloped me. As the brewer-in-chief Marko was busy doing his magic, I wandered around taking pictures, marvelling at the huge mural inspired by the same comic-like characters that are printed on Tektonik's labels, a tribute to a lifestyle of rock, skateboards and motorcycles.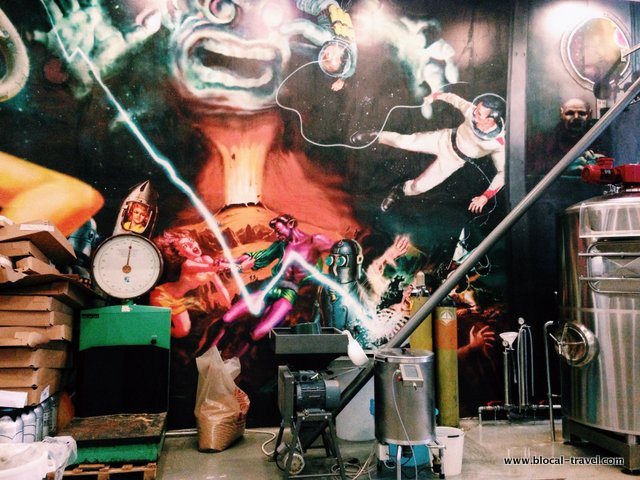 Shortly afterwards, Marko's partner in crime offered me a glass of their well-known Pale Ale, which is called Iggy. The Tektonik Brewery only opened last September. But it is already so well known that they sell their bottles on supermarket shelves.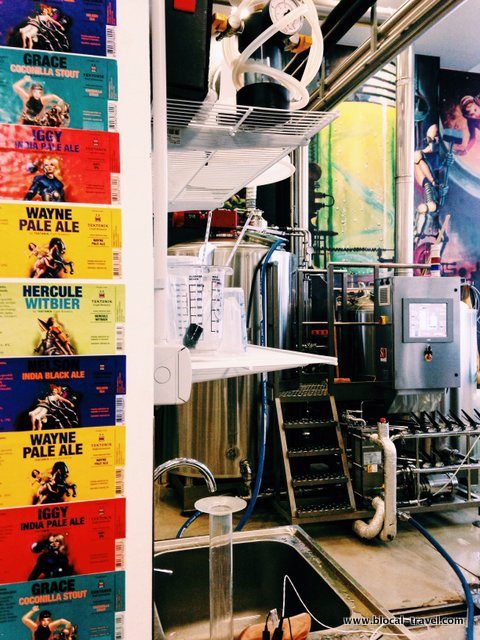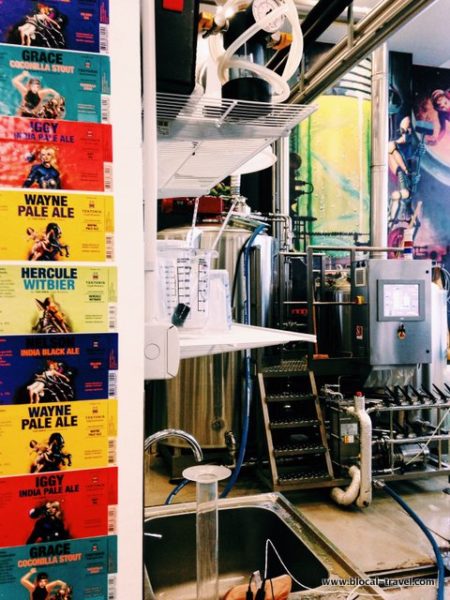 Marko told me that he began home brewing when he was working as a photographer in Rome, a town where –according to him- the home brewing scene is especially breakthrough. Eventually, he decided to turn his passion into his job and he renovated this post-industrial open-space inside a former printing factory.
Less than two years later, they are producing four beers plus one seasonal beer, all sold exclusively on the national market.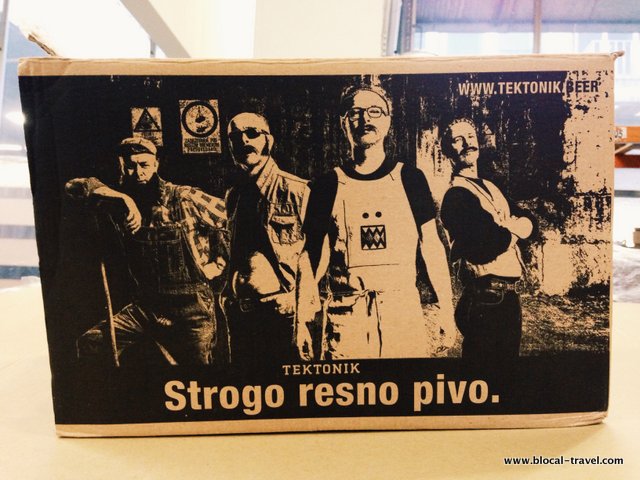 When I was about to leave, they gave me a gift box containing Tektonik's big five: I couldn't imagine better homework to be done on my return to Rome. :-)
So, here are the five craft beers produced by Tektonik:
Wayne (Pale Ale) is the first beer brewed at Tektonik. It's an English style beer with a bold body, a fruity aroma of pineapple and a slightly bitter taste. Its rich scent is due to the Slovenian hops 'Styrian Cardinal'.
Iggy (India Pale Ale) has a rich and bitter aroma, with a hint of sweet caramel. It is produced with American hops, which give the beer an aroma of flowers, citrus, spicy pepper and liquorice.
Nelson (India Black Ale) is a dark, medium-light bodied beer with a gentle taste of baked bread, coffee and dark chocolate, which mixes with that of exotic fruits and citrus coming from the hops, while the peculiar malt used adds a taste of biscuits and dark caramel.
Hercule (Witbier) is a very refreshing Belgian style beer made with orange peel and coriander seeds –according to the original Belgian recipe- with the addition of black pepper.
Grace (Coconilla Stout) is the current seasonal beer at Tektonik. As the name suggests, its taste is half coconut and half vanilla, so it is best paired with desserts and sweet flavours.
Slovenian craft beer > Human Fish (Vrhnika)
Matthew Charlesworth is an Australian guy who fell in love with the land of hops, where he decided to settle (and I surely can't blame him… right? ;) ).
Back in 2008, he founded the first craft brewery in Slovenia, naming it after the peculiar "human fish" (človeška ribica in Slovene language) that lives in the nearby caves. The Human Fish Brewery is located inside the building of a former dairy factory.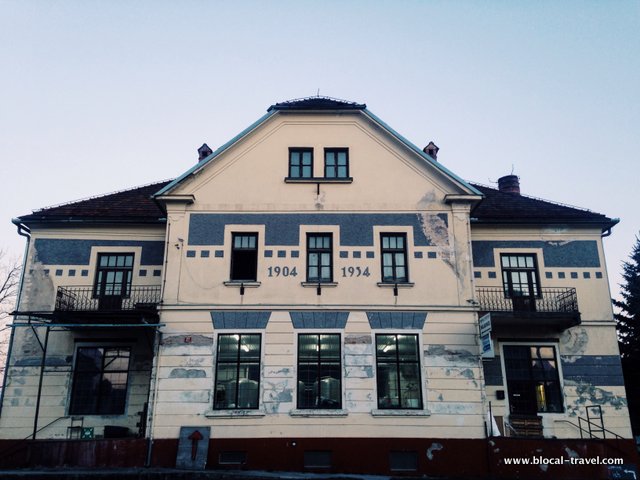 It's not very big, but there is enough space not only to produce several kinds of beers but also to taste them, either inside the shabby taproom or outside in the garden.
Moreover, every Friday evening the lovely Anja will lead you through the Human Fish universe with a very informative beer tasting, while long-bearded Črt will show you where the magic happens.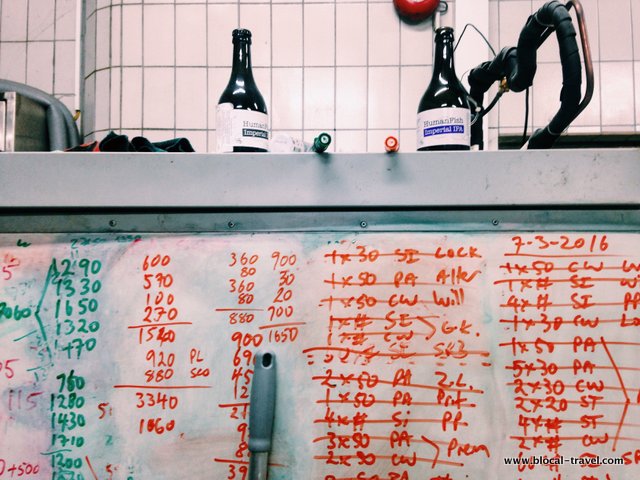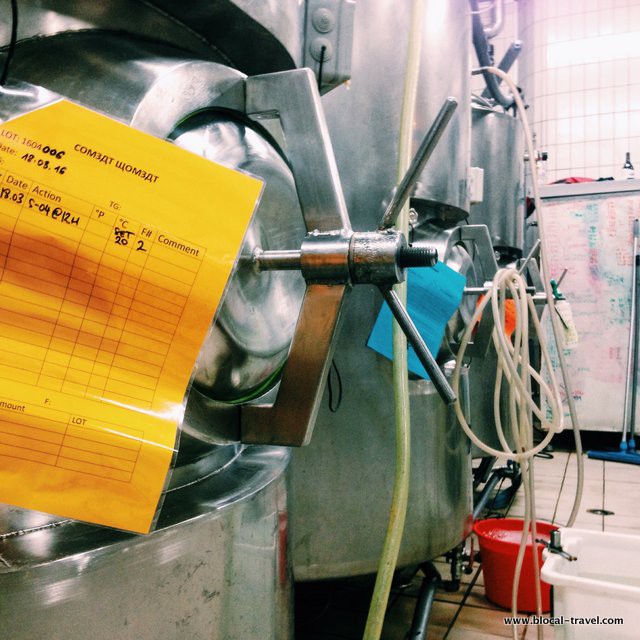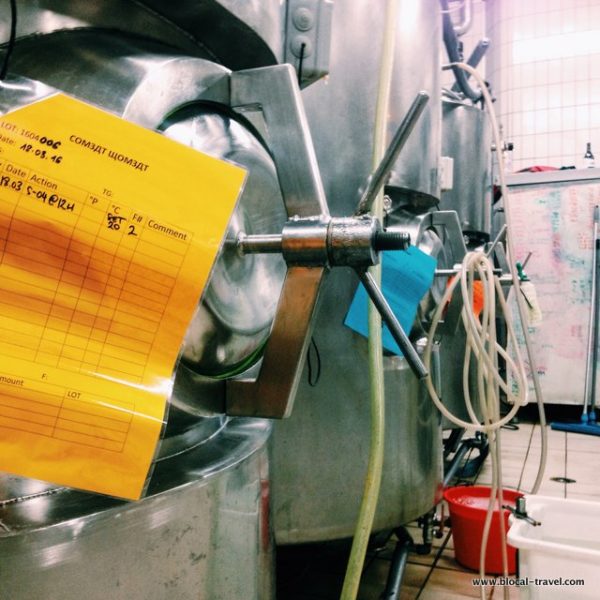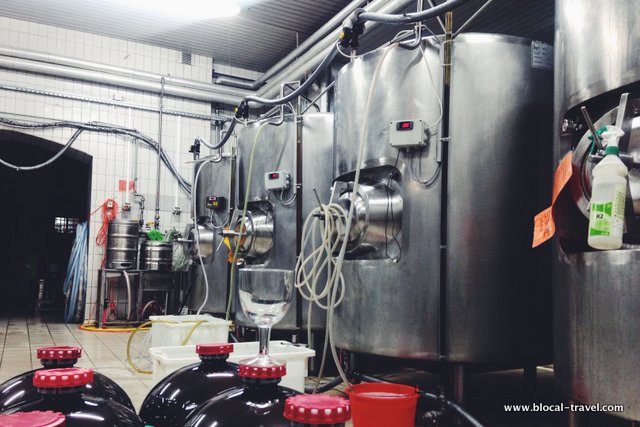 Here are the five craft beers I tasted following Anja's lead:
Pale Ale: this is the first beer produced by Human Fish, that is the first craft beer in Slovenia! Back then, the public of craft beers lovers was yet to be born, so they didn't want to break into the market with something too extreme. That's why their first beer is very simple and balanced, a bit bready and biscuit but never extreme. This low alcohol beer is so basic that it doesn't even have a name!
Weissbier: this beer is very creamy and its sweet taste –which, anyway, isn't too strong- reminds of banana and chewing gum.
Combat Wombat (Session IPA): named after an extremely cute animal from Australia, this summer beer is bitter, very drinkable and not too strong. It's mostly made with Australian hops, which gives it a citrus-like taste. And, well… this is the beer I liked most!
S.I.P.A. (Slovenian IPA): this is the first IPA produced in Slovenia and it is made mostly from Slovenian hops. It is hoppy and fruity (with a predominance of strawberry taste), enriched by a peculiar hint of caramel and biscuit that gives it a long-lasting sweet flavour.
Stout: we ended the beer tasting with a bottle of Human Fish stout, a dark beer that tastes like coffee, dark chocolate and roasted barley. This beer is pretty smoky and intense, with a strong character that is spiced up by dry fruits. I loved it!

Slovenian craft beer > Sir William's Pub, the House of Beer
Tavčarjeva Ulica 8a, Ljubljana
During both interviews, there was a name constantly popping into the conversation: the one of a pub in downtown Ljubljana boasting one of the largest craft beer selections in Slovenia. I haven't heard about this pub before (shame on me!) and obviously I was very curious to try it, so that's where I went with my friend Iva, the super-dynamic girl managing the Ljubljananjam food walks.
The pub is nice, well furnished in a very Irish style and with lots of books all around the place.
Here I ordered a 'Yes, boss!' by Pelicon, which is yet another Slovene craft brewery located near Ajdovščina. Too bad I didn't have the time to pay a visit also to them!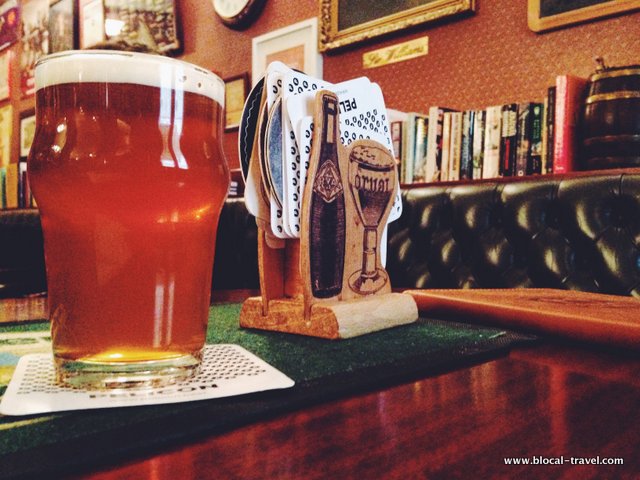 …one more address to write down > the amazing beershop 'Pivoljub', which you will find at Dunajski 115 (Bežigrad, Ljubljana) ☺
NA ZDRAVJE!
CHEERS!
You can hover over this (or any image) to quickly pin it!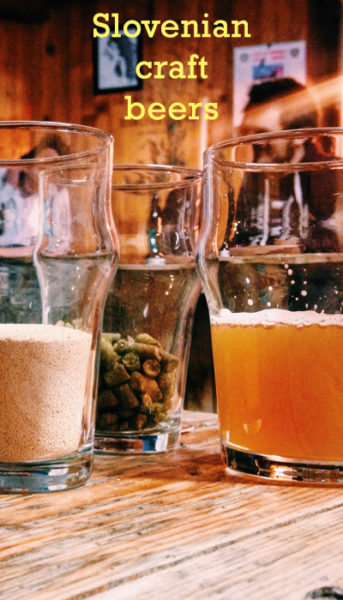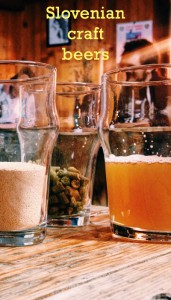 SalvaSalva