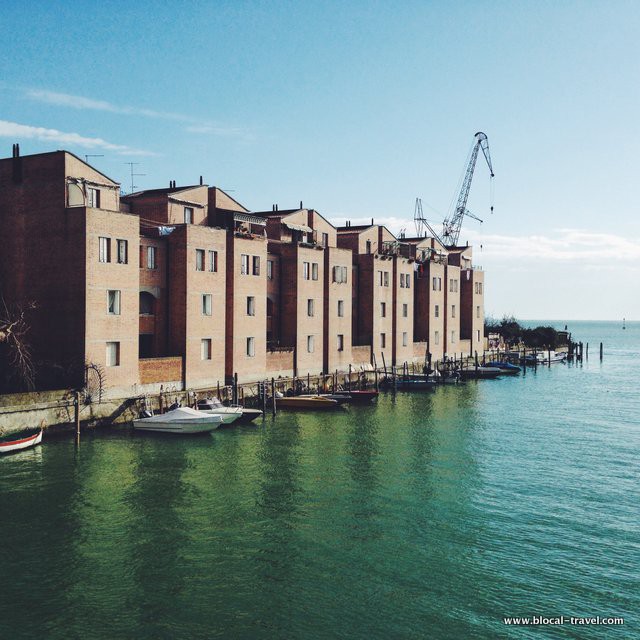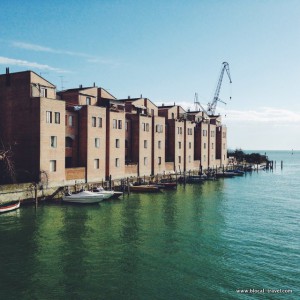 This is not my first time in Venice, although it's the first time I've really liked this city. Usually, I stopped in Venice for a few hours during my Rome – Ljubljana journeys, so I had never explored the Venetian lagoon as far as its most underrated islands. This time, instead, by spending almost one week in the area before heading to Slovenia, I rose to the challenge of exploring Venice off the beaten path.
Venice islands > San Servolo
Ferry #20 from San Zaccaria
The island of San Servolo used to host one of Venice's mental asylums, which was shut down in the 1970s after the 'Basaglia law' -the one which abolished mental hospitals in Italy. The austere architecture of the former mental asylum was reconverted into the Fine Arts Academy and the Venice International University but, in spite of all these young people brought by these two institutions to the island, the place is very desolate and still looks more like a mental asylum than a college. And even if now well-finished flowerbeds bloom where the therapeutic gardens used to be, the place keeps oozing sadness and melancholy.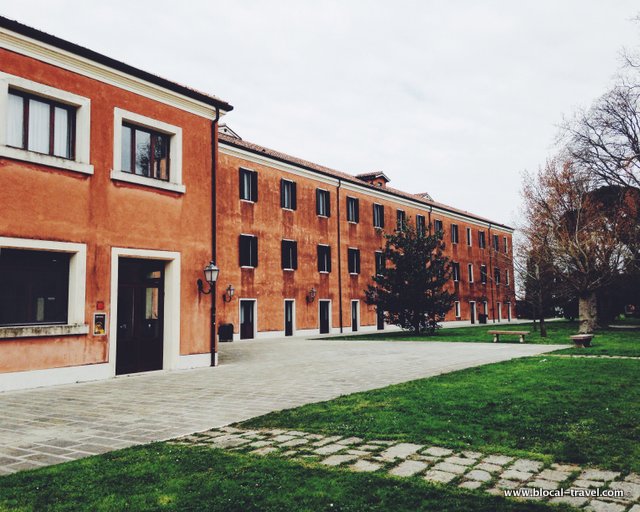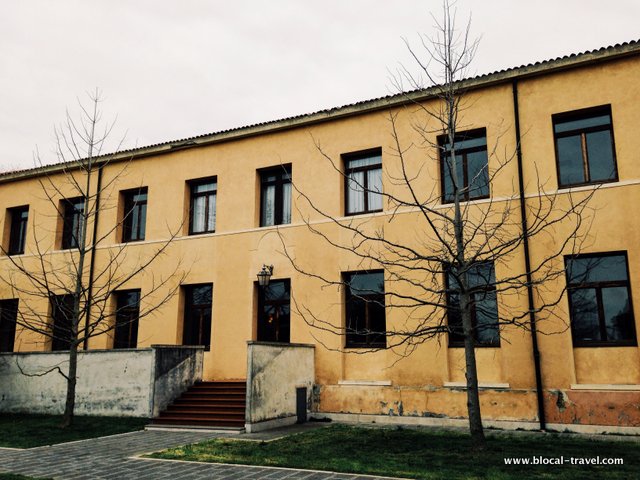 On San Servolo there is also a Foundation for Psychiatric Studies named after Franco Basaglia, the Italian psychiatrist who gave his name to the above-mentioned law proposing the dismantling of psychiatric hospitals, and there is the Insane Asylum Museum for research in neuropathology which was carried out inside this mental asylum.
The mental asylum of San Servolo was opened in 1725 inside a former Military Hospital, which, in turn, was housed inside a former convent that was originally founded in the 9th century by Benedictine monks.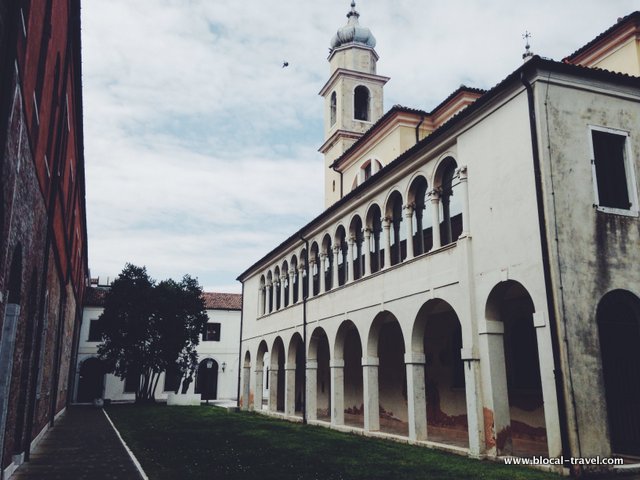 While noble and rich men were hospitalized in San Servolo, poor ones were sent to the Public Ship (Pubblica Fausta), a crumbling boat moored in front of Palazzo Ducale that functioned as a jail, and where no medical support was provided. At the end of the Venetian Republic in 1797, the public ship was demolished and its 'patients' were admitted to San Servolo.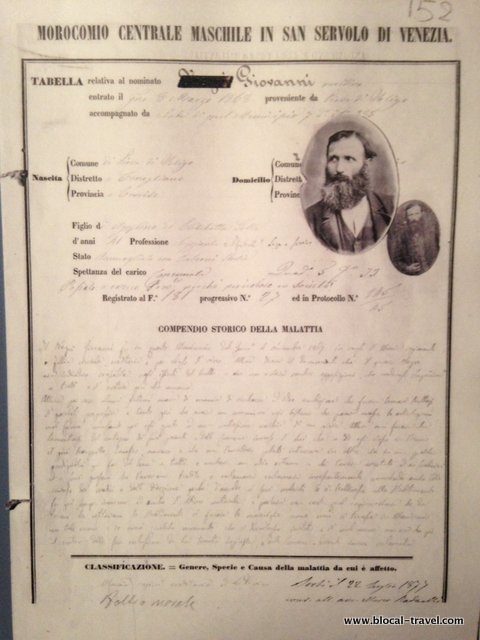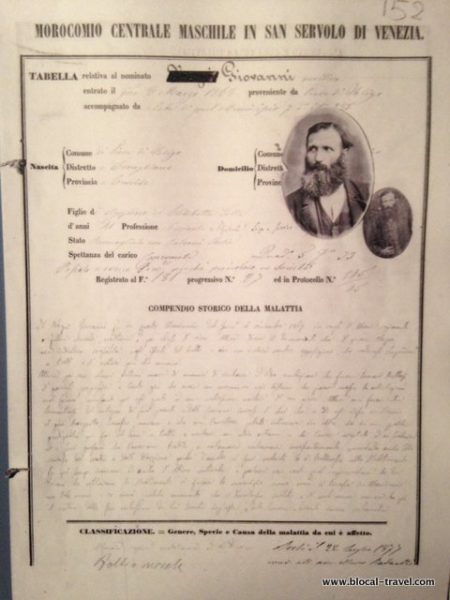 The tour of the Insane Asylum Museum began with the visit to its 18th-century pharmacy; here we could admire wooden display cases containing beautifully decorated ceramic vases where first herbal remedies and, later on, psychiatric drugs were stored (the first psychiatric drug was introduced in 1952).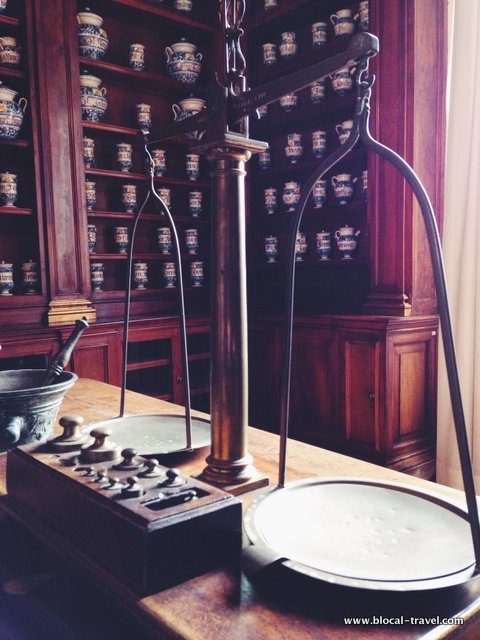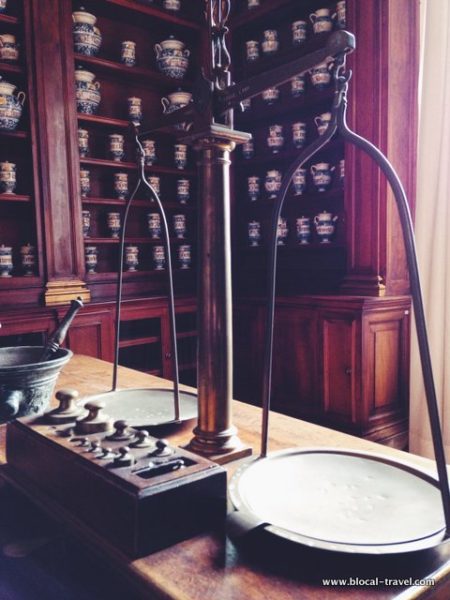 Then we visited the anatomic theatre with the original anatomic table, dissection tools, skulls, vessels used to contain brains and actual brains preserved through the unique plastinazione methods.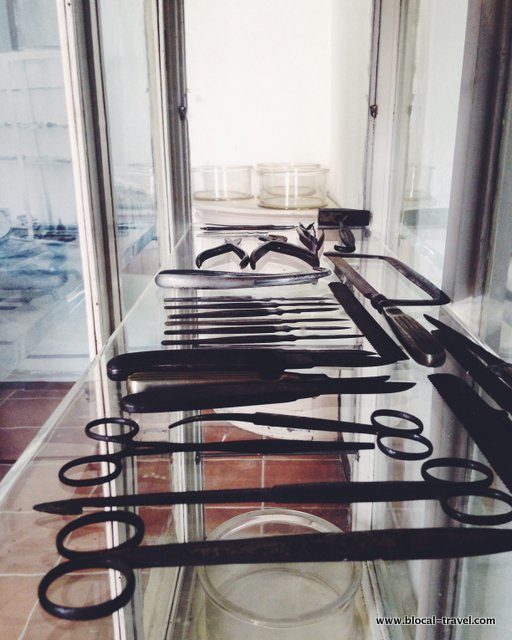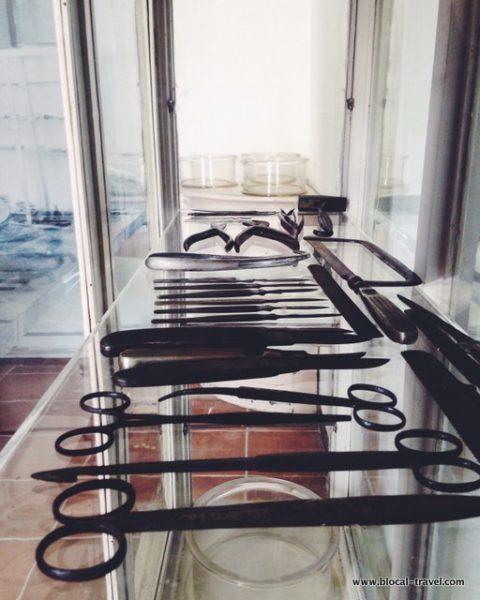 This kind of study was very important in the second half of the 19th century, when psychology was strongly influenced by general medicine and psychiatrists were researching organic causes of mental illness. This approach justified two methods of study: one carried on in the laboratory and aimed at identifying possible chemical alterations of body fluids –such as blood or urine- and the other, a more anatomical, histological one, that was oriented to diagnosis and aimed at clarifying the organic causes of mental disorders, for example by finding possible lesions in the patient's brain. The exhibition in the Insane Asylum Museum documents these two approaches by featuring a collection of both instruments for histology and analytical instruments for clinical chemistry, such as the different kinds of microscopes used inside the San Servolo mental asylum.
Even if this mental asylum, like all other asylums in Italy, was infamously known for the use of electroconvulsive therapy and confinement practices, resident psychiatrists also launched some innovative therapies, such as group psychotherapy, music therapy and occupational therapy.
A section that I found especially interesting features 'before and after' pictures of the former patients of San Servolo mental asylum.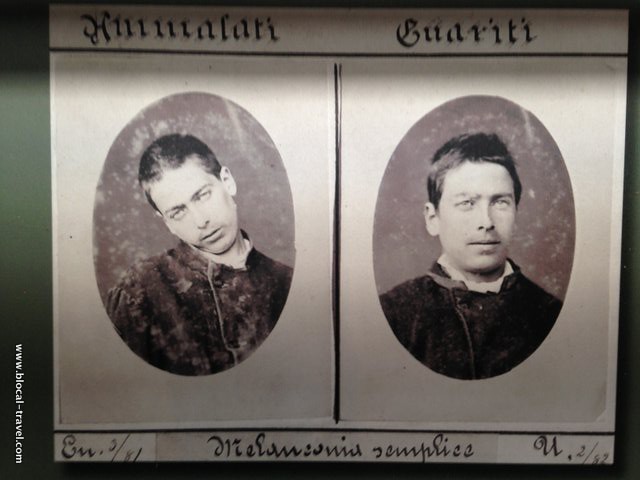 The place was shut down for good in August 1978, just a few months after the approval of the Basaglia Law.
Venice islands > San Lazzaro degli Armeni
Ferry #20 from San Zaccaria
After visiting the Insane Asylum Museum, I took the ferry number 20 again to the next stop: the island of San Lazzaro degli Armeni.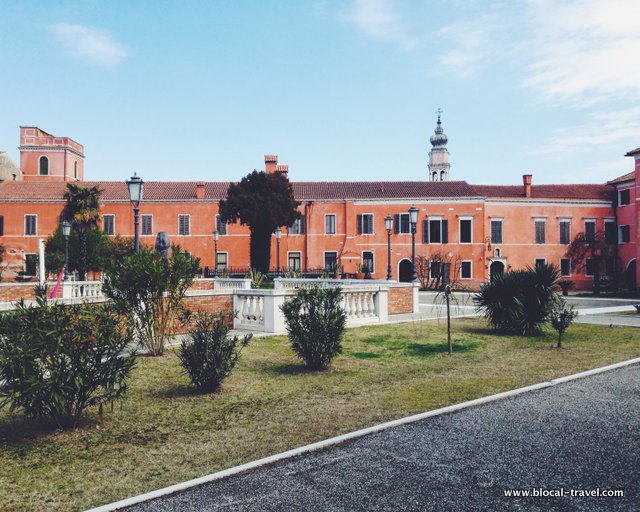 Since 1717, this island has been home to the Armenian Catholic Monastery of San Lazzaro that, being the headquarters of the Mechitarist Order, makes the island one of the most important sites worldwide for Armenian culture and Armenian studies.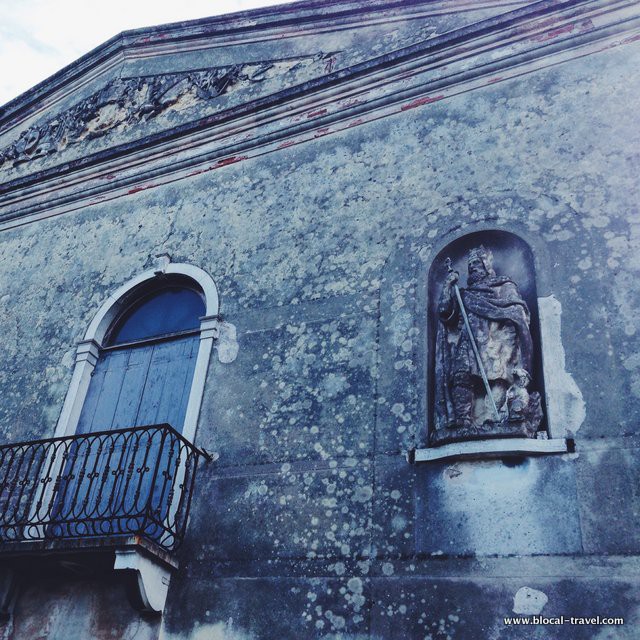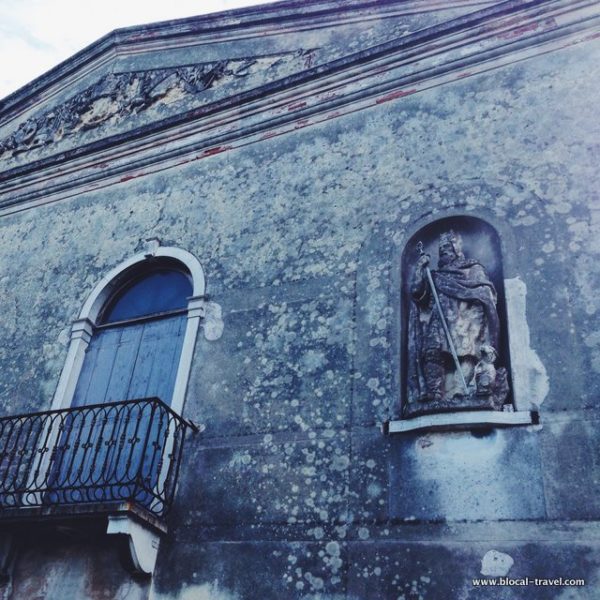 The Monastery is not only the one thing you can visit on the island but also, when it's closed to the public, it delimits the exploration of the already tiny island to the dock area. So, if your arrival doesn't coincide with the one and only guided tour of the day, there is nothing else to do on San Lazzaro degli Armeni, except look at the lagoon and breath in the first sunshine of this early spring until the next ferry comes to pick you up in a couple of hours. Which, I must admit, was an extremely nice thing to do.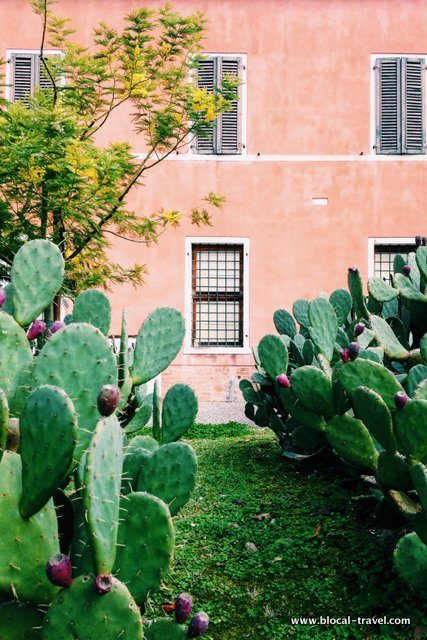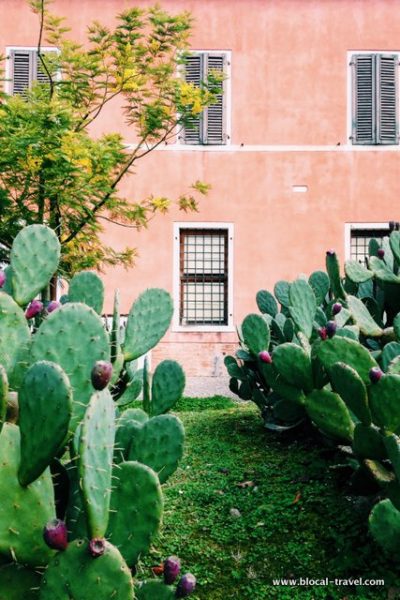 My experience on San Lazzaro degli Armeni was calm and very relaxing, almost meditative. It was lovely to be alone on an island, suspended between the water and the sky, lost in the Venetian lagoon… and, luckily, I was stranded on San Lazzaro degli Armeni and not Poveglia (the haunted island of the lagoon)! ;)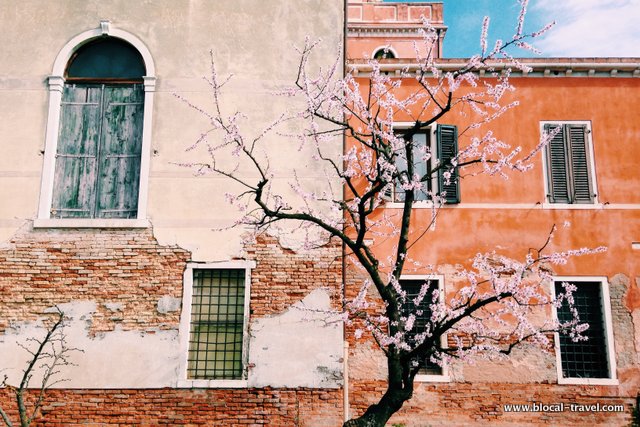 Venice islands> San Michele
Ferry #4.1 #4.2 from Fondamenta Nuove
The cemetery of San Michele is the only place that I remember from my first trip to Venice, when I was a kid.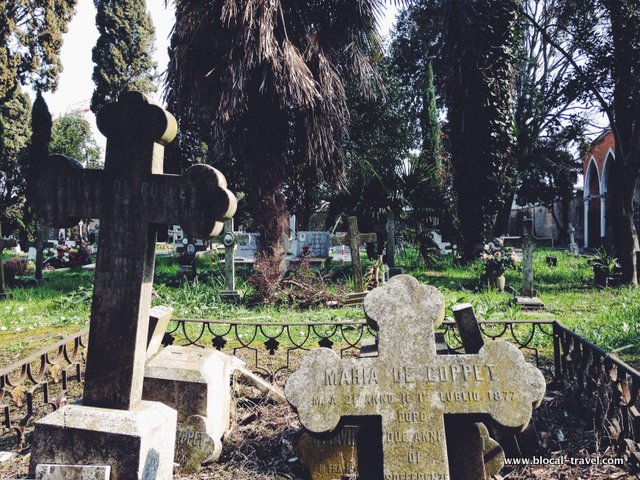 It is charmingly located on an island, which is fully occupied by the cemetery, and reaching it by boat kind of feels like travelling with Charon from the world of the living to the world of the dead.
Here I walked along the cypress-lined boulevards, wandered around the graves and explored the different sections of the cemetery, which mirror the different religions of Venice's multicultural community (Catholic, Orthodox and Evangelical).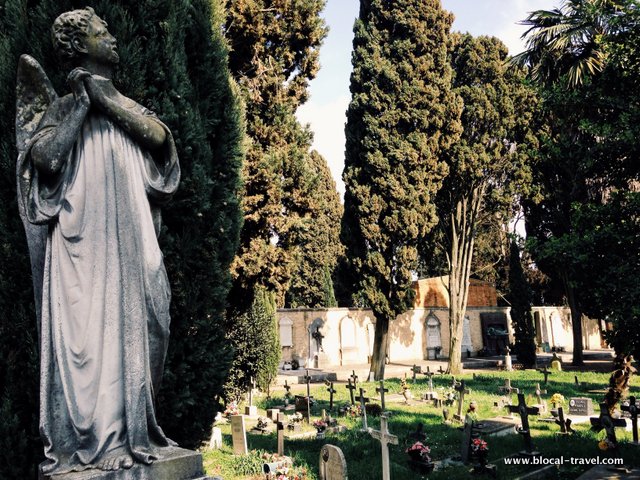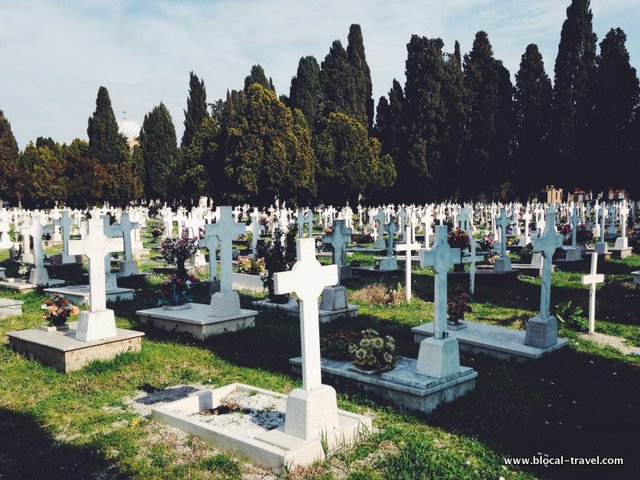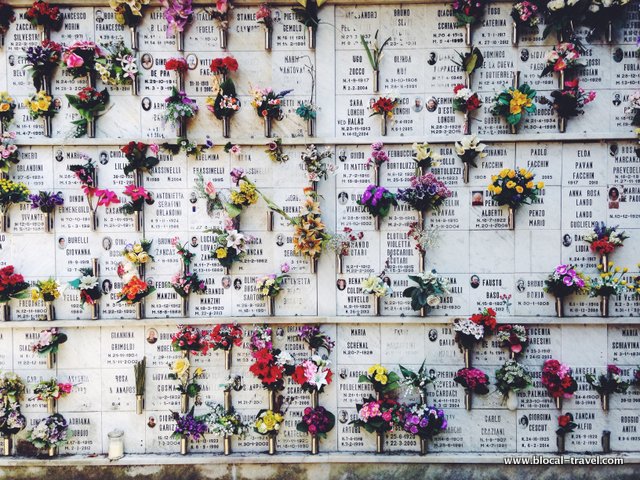 From time to time I stopped to read some names or get a closer look at the pictures. I wasn't looking for the graves of famous people buried here, among whom -btw- there are Ezra Pound and Igor Stravinskij; actually, I'm always more fascinated by those simple tombs that aren't visited anymore, those graves covered with spider's webs and dust, sometimes even cracked, whose decay definitely improves the dinstinctive charm of a cemetery.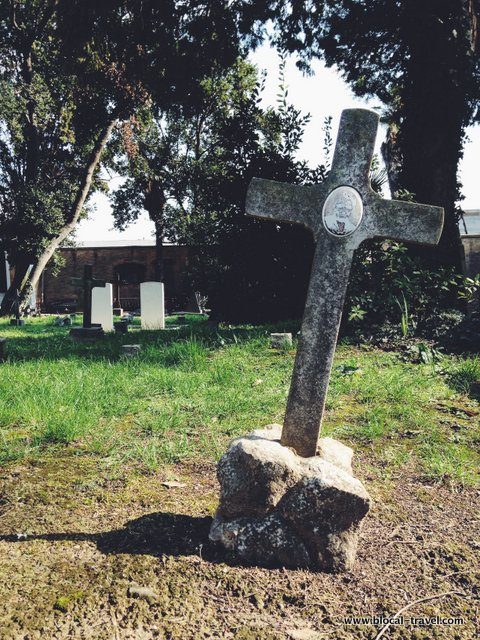 Venice islands > La Giudecca
Ferry #2 from San Marco
As soon as I got on La Giudecca island, I headed to La Palanca, a traditional restaurant managed by the same guys who are cultivating the rural part of Poveglia island. Here I had a tasty starter that, with the ubiquitous codfish and different kinds of sardines, reminded me of Portuguese cuisine.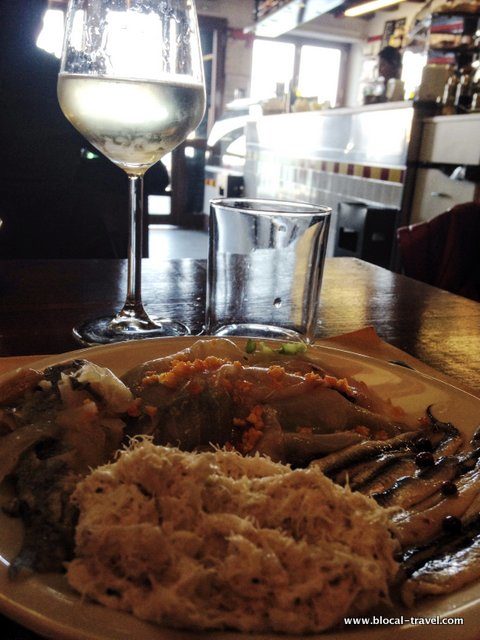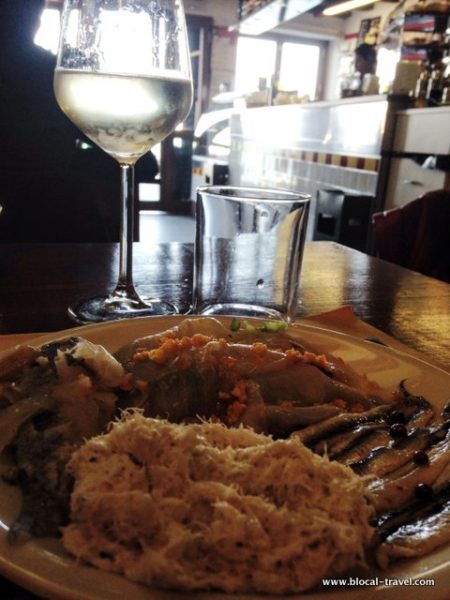 After drinking my first glass of prosecco, the sparkling wine typical of this area of Italy, I opted for a main dish of linguine (the flat spaghetti) with squid, vegetables and ginger, which was very tasty as well. This restaurant is simple and unpretentious, with a beautiful view over the Giudecca canal.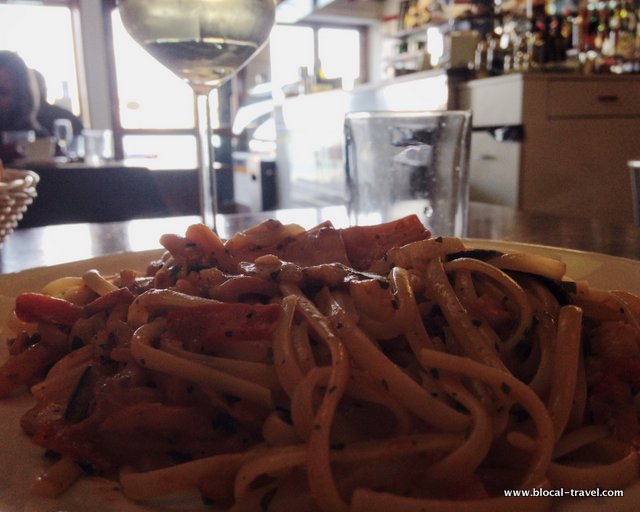 In the early 20th century Giudecca became the industrial area of Venice, with shipyards, factories and all. Here I stumbled upon beautiful examples of industrial archaeology, among which the former mill "Molino Stucky", which has since been turned into a luxury hotel.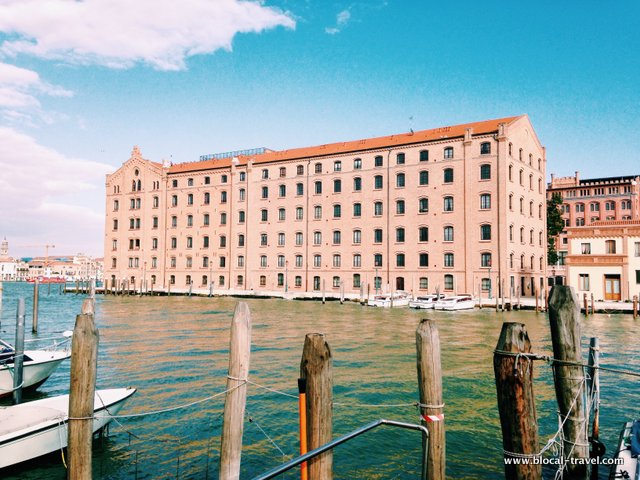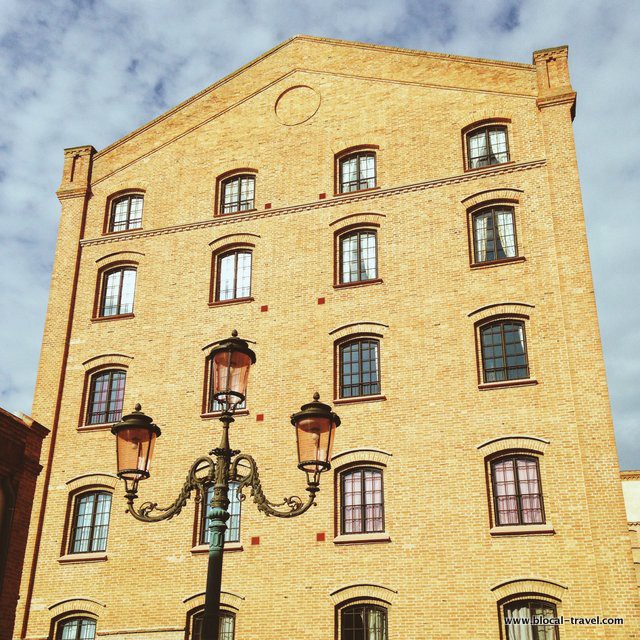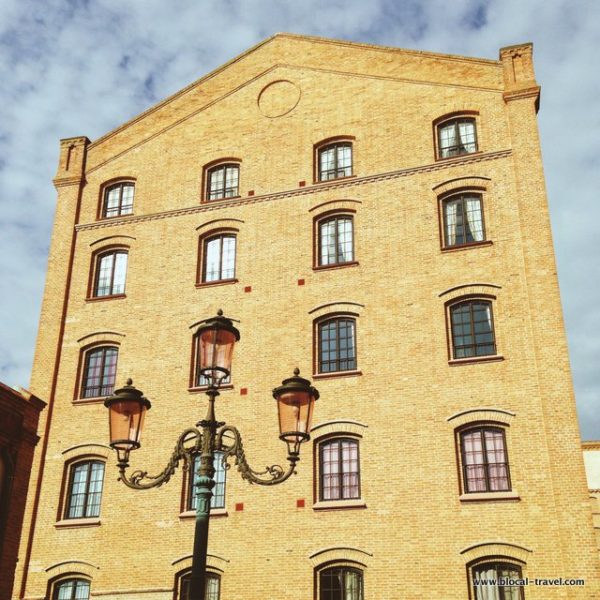 Other beautiful former factories with red bricks and wide windows were turned into stylish, post-industrial lofts but, despite this major reconversion, Giudecca still retains its authentic atmosphere, especially in the area of Sacca Fisola, which is made up of working-class housing. Here, the facades are fading, eroded by wind and saltiness, and the atmosphere is especially rough and ready.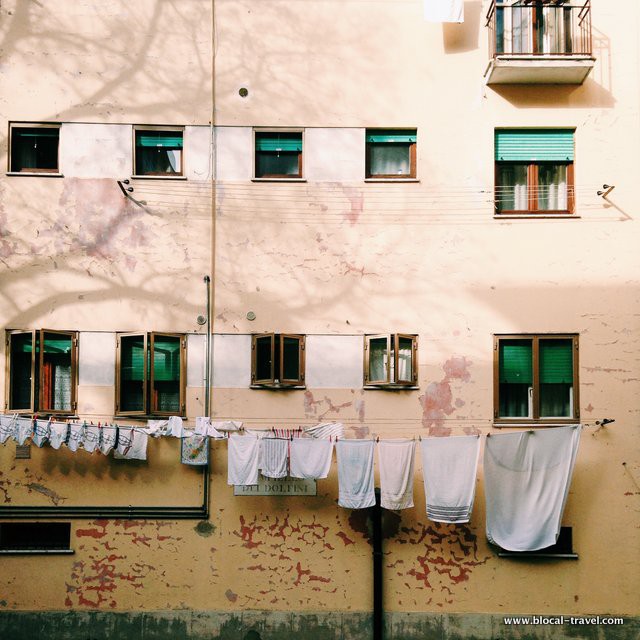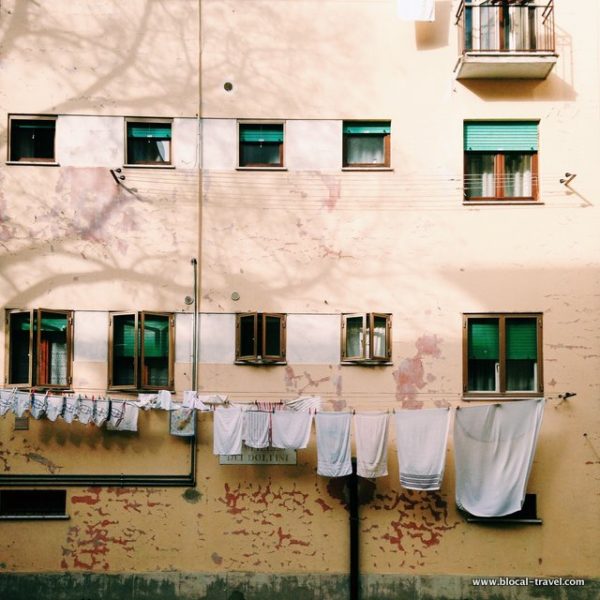 Walking back to the central part of the island, I found an artists' residence located inside a former monastery. As I entered the cloister and began snapping some pictures, a couple of artists welcomed me and invited me to their studios, which led to some interesting conversations about their experience in Venice.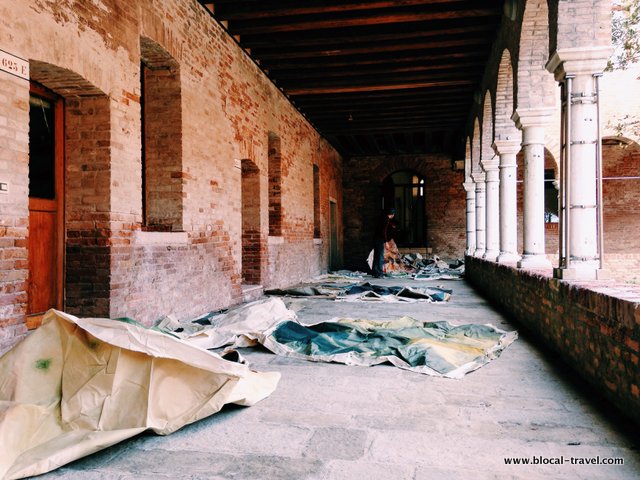 Soaking in the warm sun, I walked on large cobblestones and up and down wooden bridges connecting the different parts of this beautiful island.
I took narrow alleys as far as the most hidden courtyards, discovering secret gardens and beautiful allotments.
As the touristy crowd usually doesn't go to Giudecca, the island was quiet, the buildings were silent and the streets were void of any signs of life, except the ubiquitous seagulls, which reign over the whole lagoon.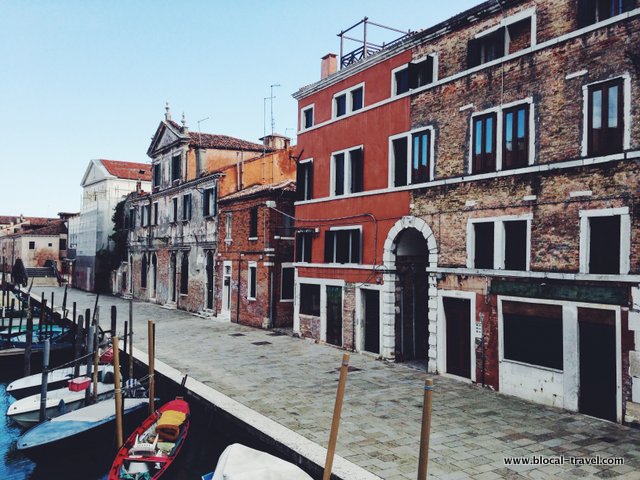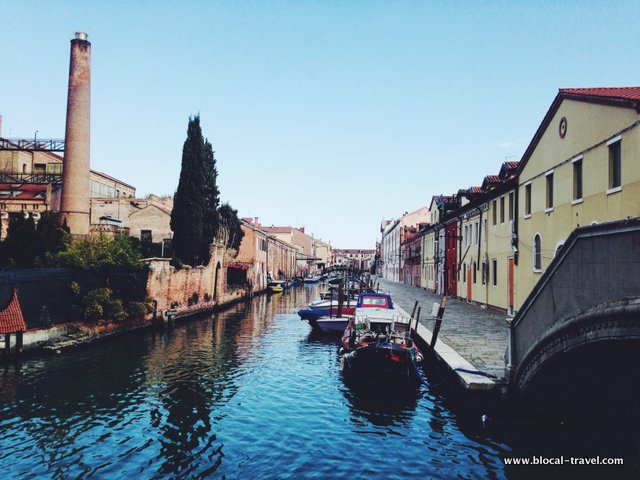 If I ever moved to Venice, this is the place where I see myself living.
Bonus track > Burano
Ferry #12 from Fondamenta Nuove
Even if it's very touristy, Burano is definitely worth a visit!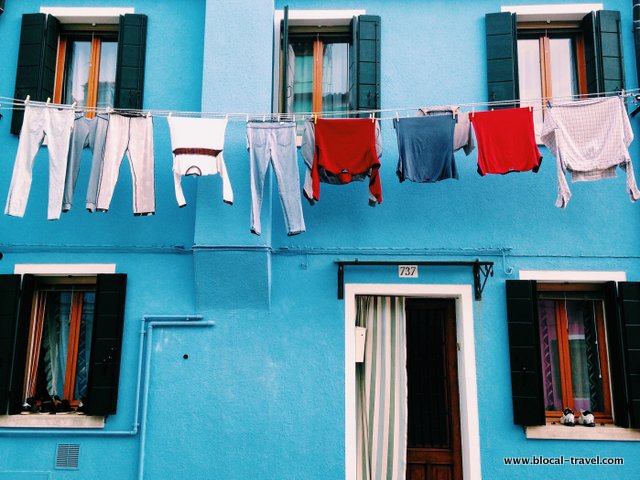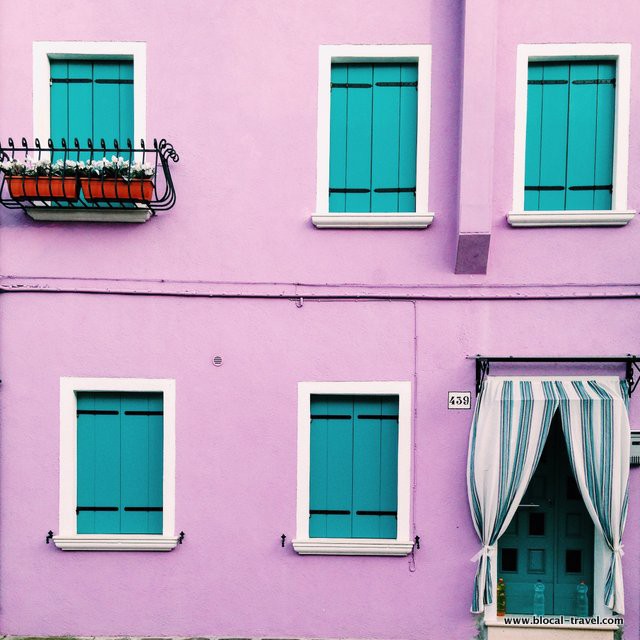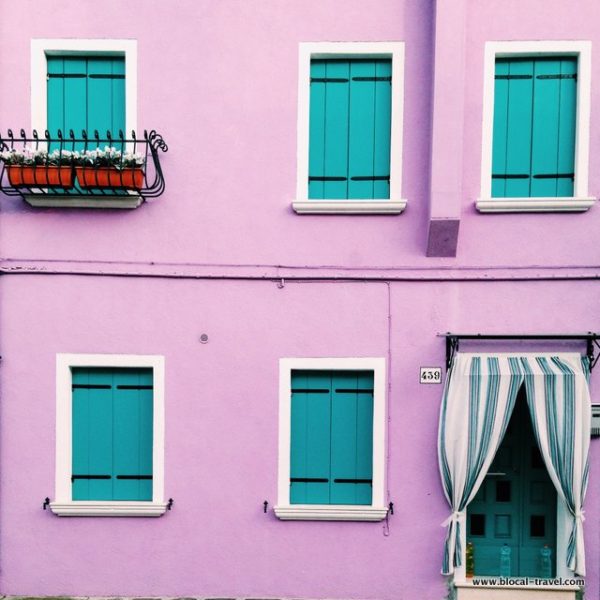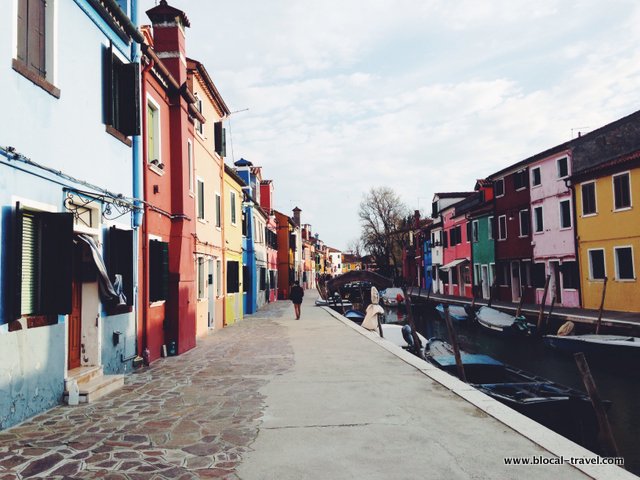 Wandering around its colourful alleys, I felt as if I were stepping into my most hallucinatory dreamland. This place filled me with joy: at every turn, I found myself smiling at yet another colourful façade, sometimes even congratulating them out loud on their beauty.
Walking away from the big, crowded canals, I found some courtyards where local kids were playing and narrow alleys with faded buildings where old ladies were sweeping their doorsteps.
I loved the locals' attention to detail: windowsills are full of flowers, whose colour, as well as the colour of their vase, matches with the façade, while clothes are hung out in  a specific order: socks after socks, undies after undies, t-shirts after t-shirts and so on…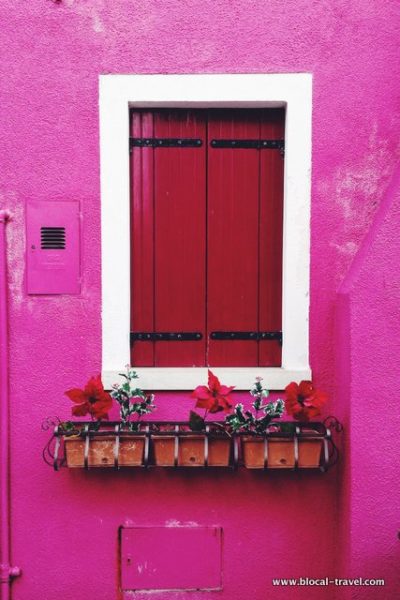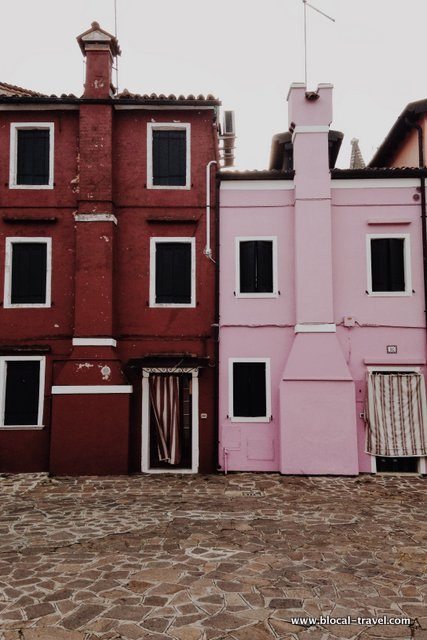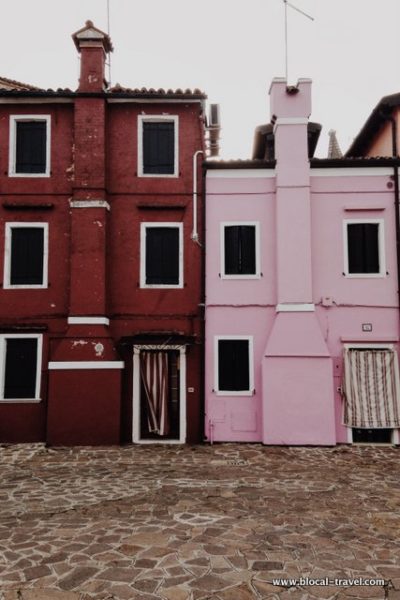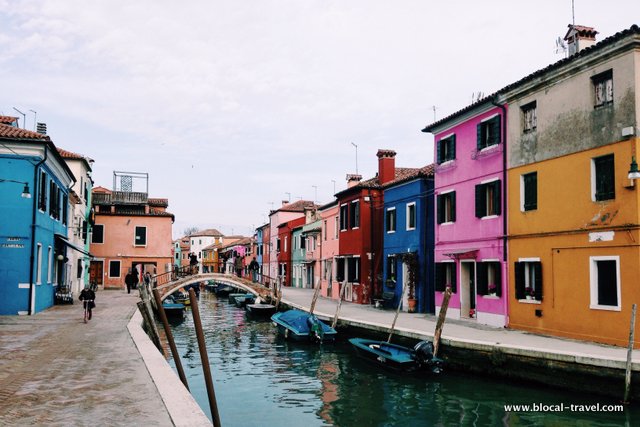 But the most amazing island I visited is Poveglia, the abandoned island where plagued people were shipped and, eventually, burned in mass graves.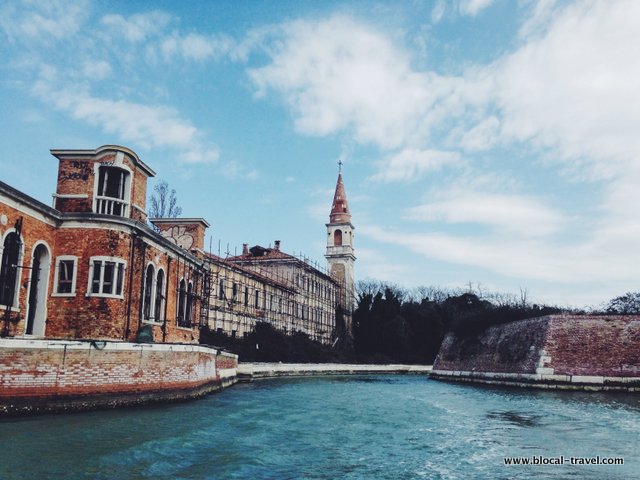 But that's another story… (coming soon!)
More underrated islands I wanted to visit… but unfortunately I had no time: San Giorgio in Alga, Sant'Ariano, San Francesco del Deserto and Lazzaretto Vecchio. It means that I must come back soon! 
You can hover over these (or any image) to quickly pin it!