When I asked locals what's giving Ghent its edge, they all replied that Ghent is a rebellious city. I've spoken with artists, students and middle-aged people from different backgrounds and interests and, although each one understood this trait slightly differently -stubbornness, vanguard, insurgency, critical thought, independence, unconventionality-, they all agreed in portraying Ghent as a city that can't be -and won't be- anyhow controlled.   
Besides admiring Ghent's greatest murals and following local street artists' insider tips to discover the best creative hotspots in the city, I explored more off-the-beaten-path places in Ghent, which aren't street art related. Enjoy my selection of 10 not-touristy spots in Ghent and let me know your favorite ones in the comments below!
A garage where magic happens
This spot is weird. I found it while trying to get to Kapow's back courtyard: the cultural centre was closed, so I entered the garage next-door to get to the back of the building and snap some photos of the amazing street art in the parking lot.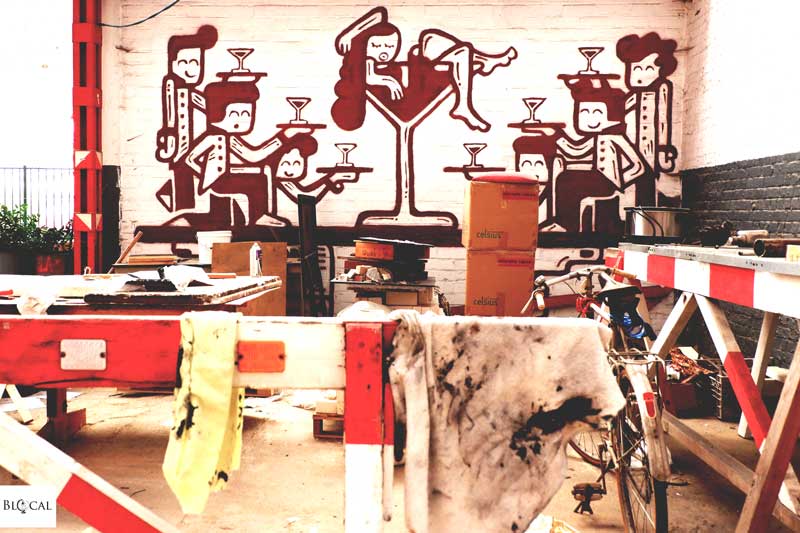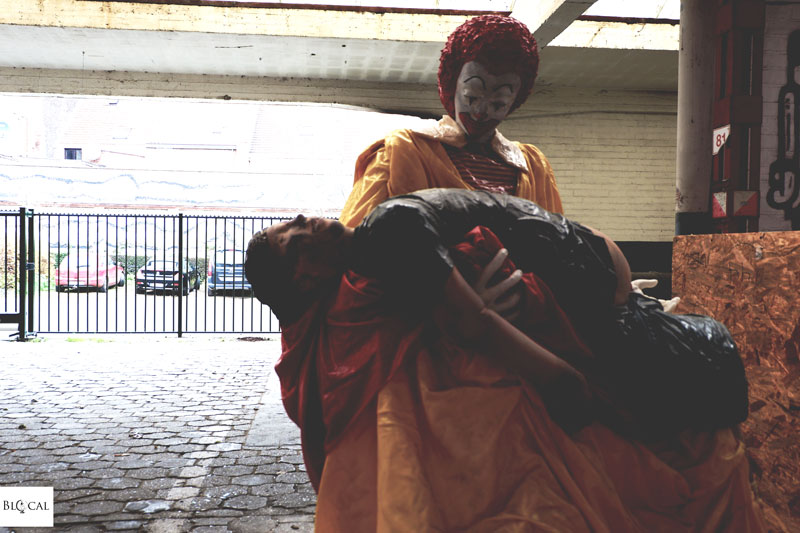 Walking through the garage, which is some kind of artist studio, I stumbled upon big sculptures, installations, a caravan, castoff stuff scattered all around the floor and a guy who was cleaning his car and had no idea what that place was about.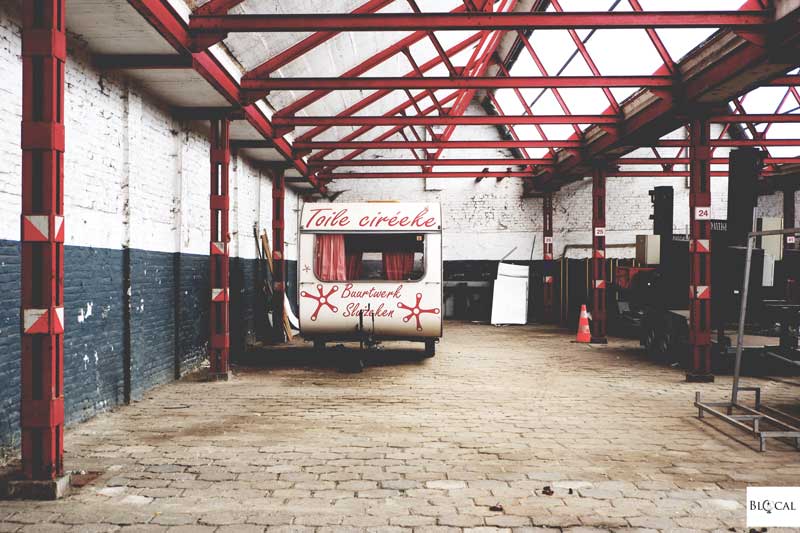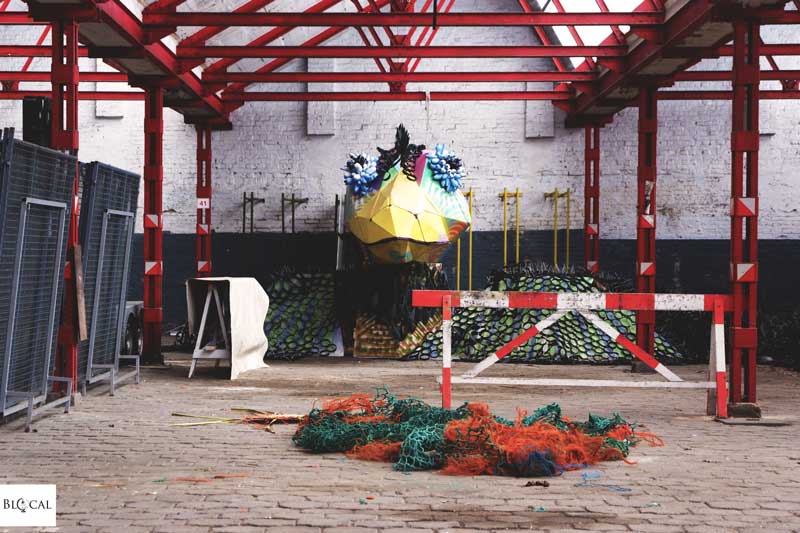 Finding myself walking into the rabbit hole on an ordinary Sunday morning was so unexpected and magical that I'm not doing any research about this place, on purpose, because I want to keep the enchantment alive. However, for travel blogging's sake let me tell you that I'm pretty sure it has something to do with Kapow ;)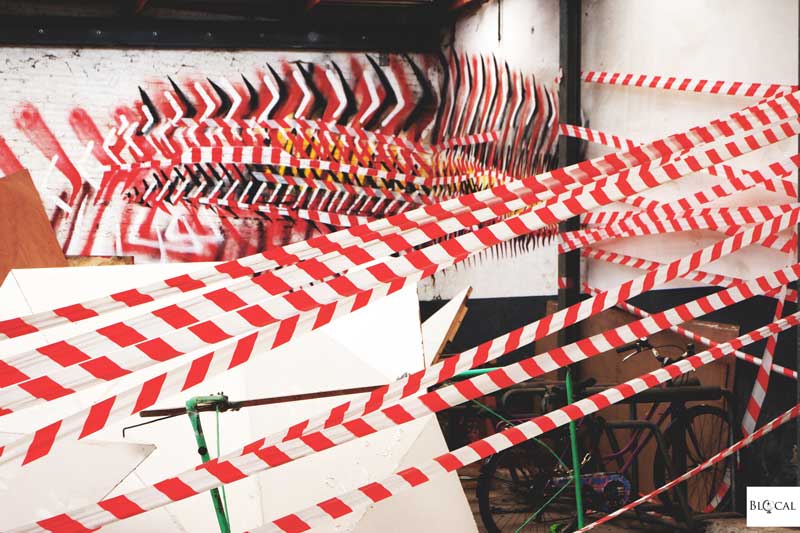 My favourite spot in Ghent: Dr. Guislain Museum
Ghentians love their very own psychiatry museum, which opened in 1986 inside a former mental asylum in the northern outskirts of the city. The building itself is spectacular: it housed the oldest mental asylum in Belgium (which dates back to 1857) and is one of the few buildings where Ghent's traditional yellow bricks mix with East Flanders' characteristic red bricks.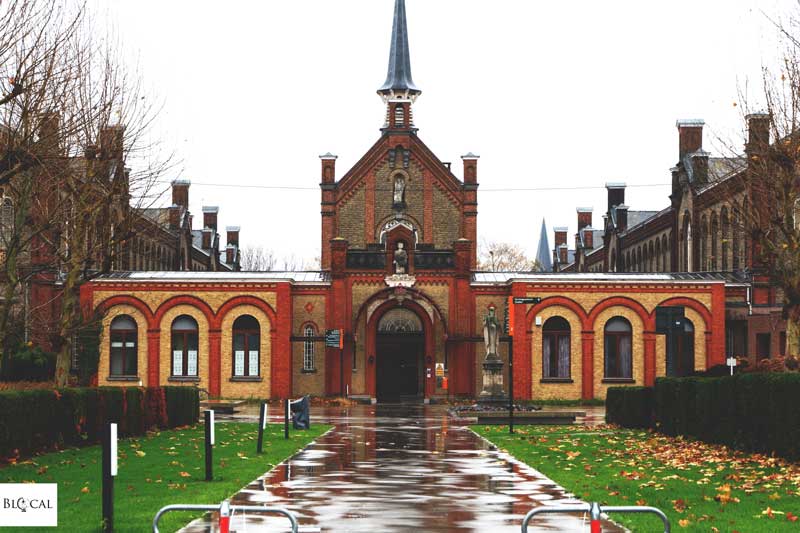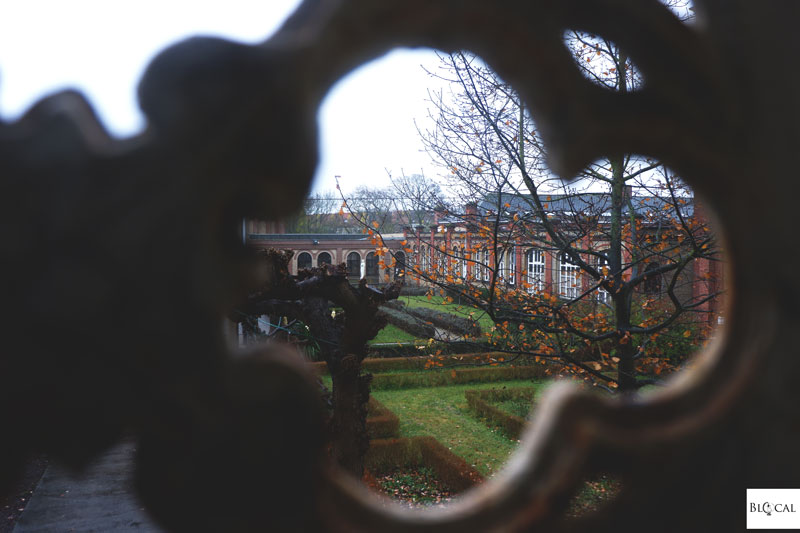 Dr. Guislain is known for having defended the rights of the mentally ill and believed in decent and humane treatment, in a time when patients were still being tied up with chains.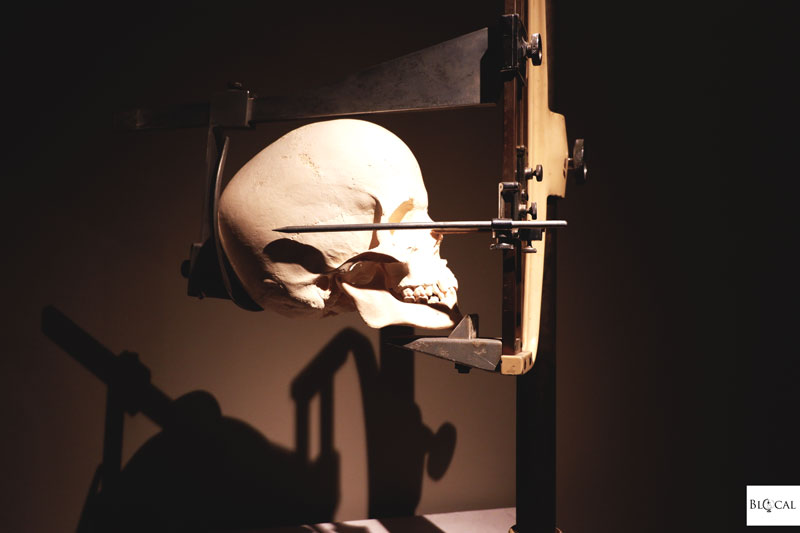 Born as a museum on the history of psychiatry displaying a collection of old psychiatry objects, the Dr. Guislain Museum now also hosts temporary exhibitions aiming at proving that the concepts of 'madness' or 'psychiatric disorder' are not purely medical: there is always a sociocultural and ideological structure behind them.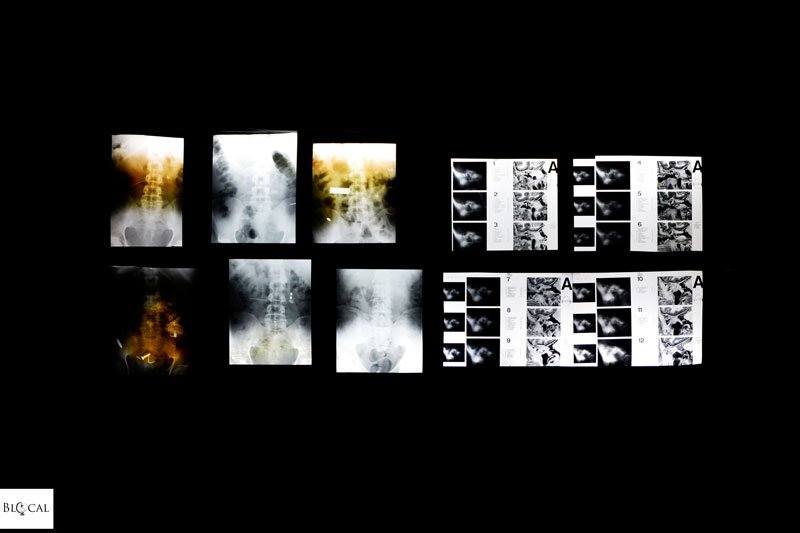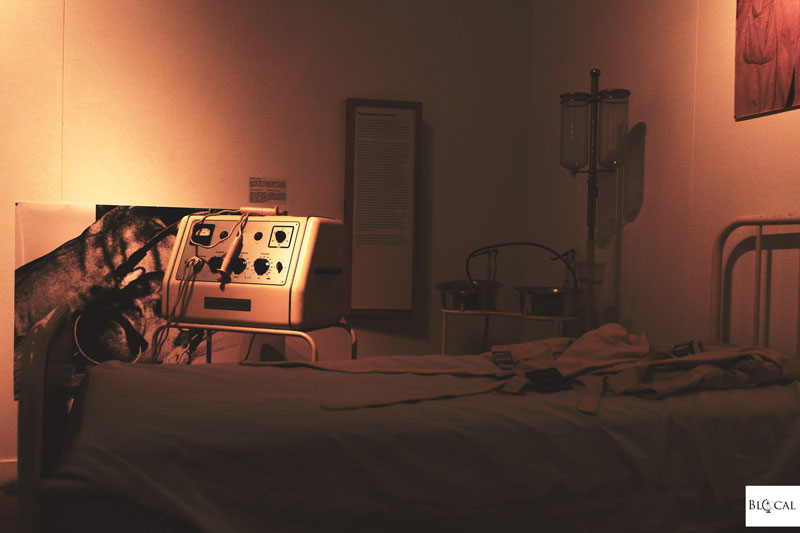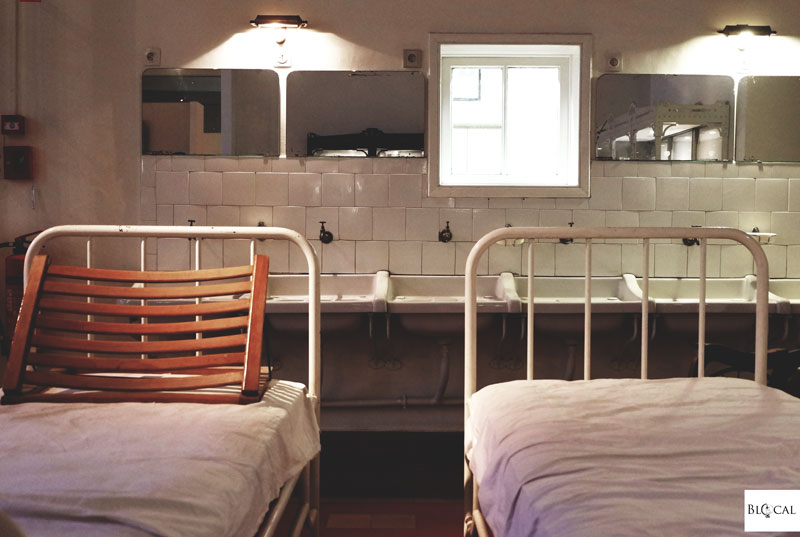 The exhibition currently going on is titled "Sensations: in-between passion and pain" (in Flemish, that's a pretty cute word: "Prikkels"), while previous exhibitions were on fear, adoption, borderline, war and trauma or body weight –among more intriguing topics.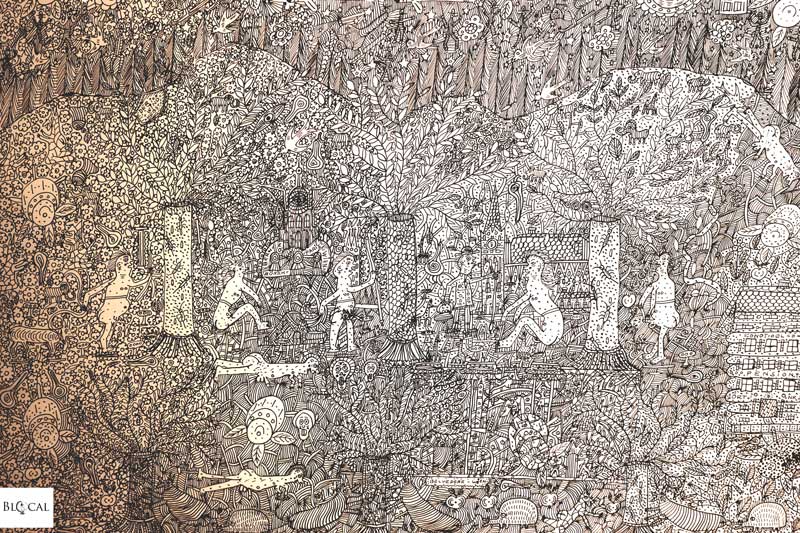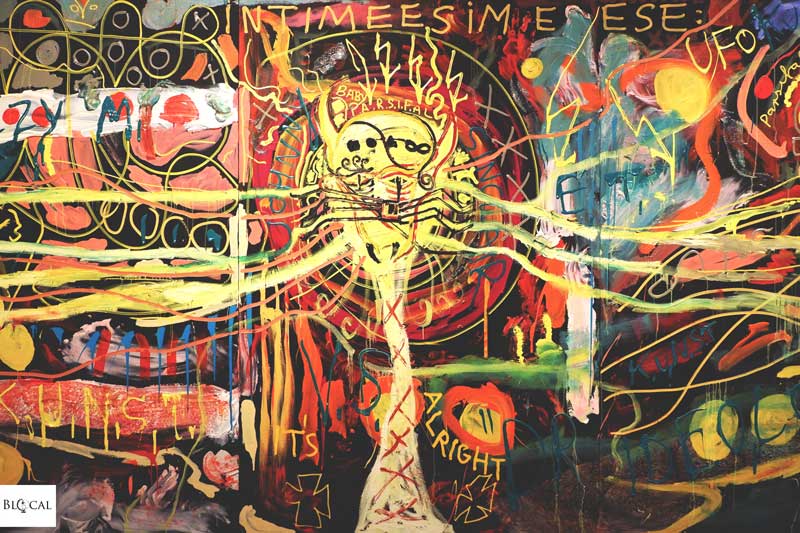 "Prikkels" reflects on the place of the individual in his raging and, at the same time, desolate surroundings, the excess and shortage of impulses we receive everyday: "Do we respond with boredom or irritation, are we highly sensitive or apathetic, do we look for peace and quiet or do we check off our bucket list?"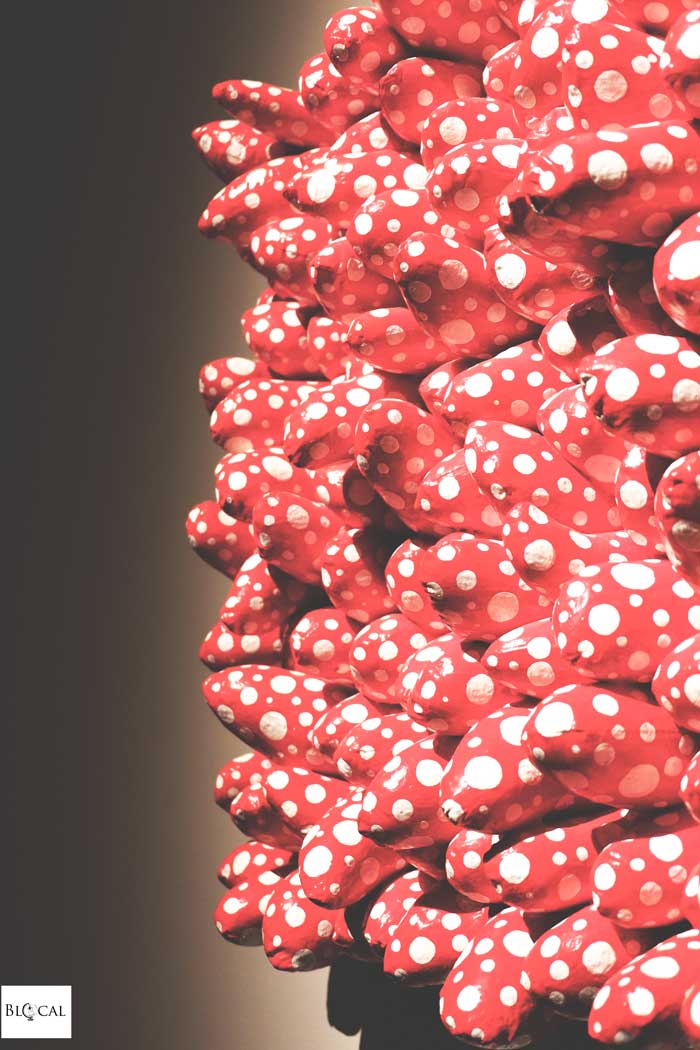 Moreover, it showcases a drawing and two skateboards by Keith Haring!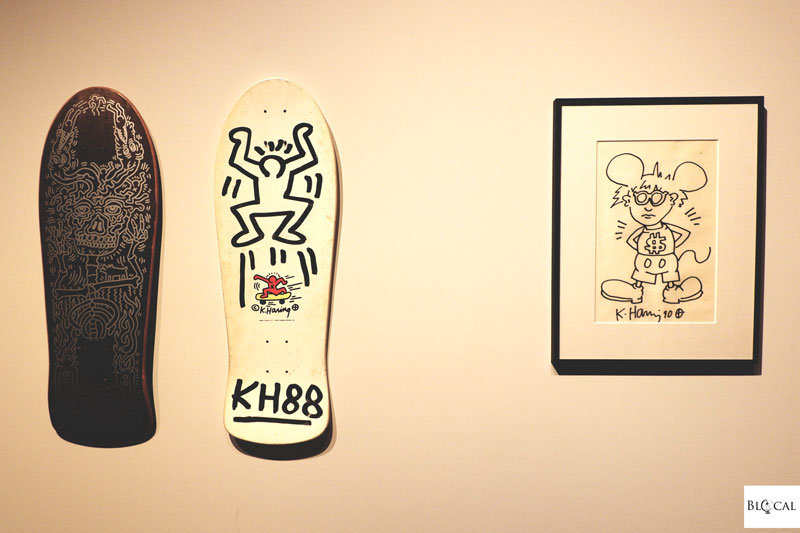 Another interesting museum in Ghent: the Industrie Museum
Ghent was the first place where the industrial revolution took hold on the continent, after the United Kingdom, at the end of the 18th century. The city, which was at the centre of the Flanders textile region, is still very proud of its industrial past.
Formerly known as MIAT, the Industrie Museum provides an historical overview of industrial society inside a majestic building: Ghent's former cotton mill.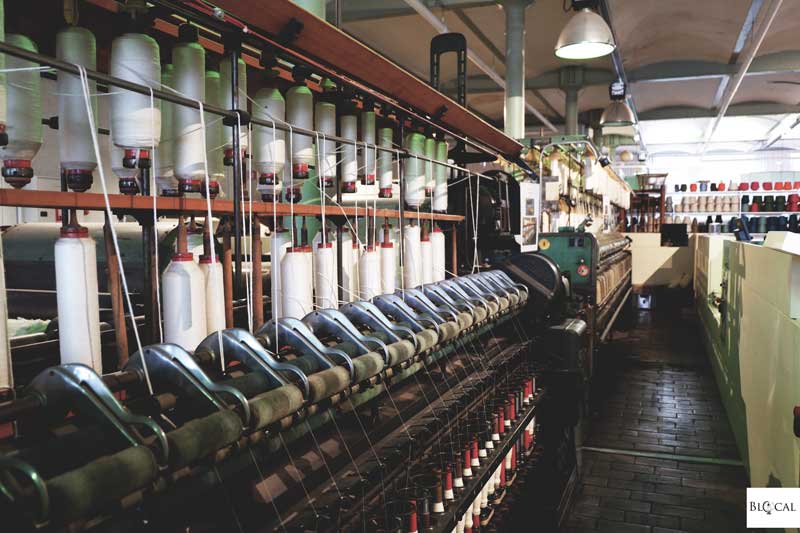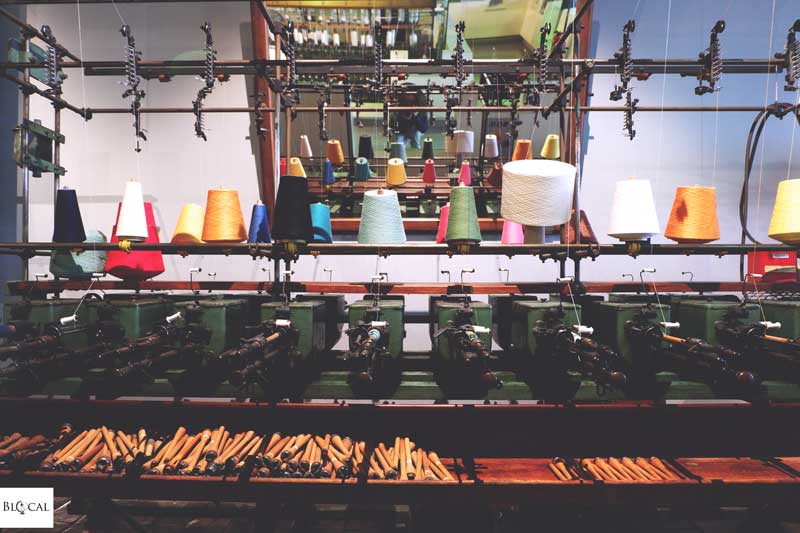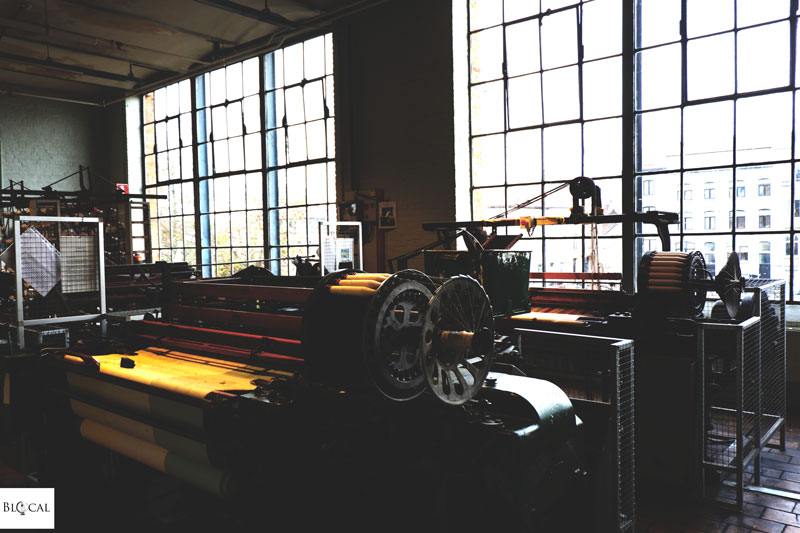 Perhaps the new set-up is a bit too 'interactive' for me (it feels like they overindulged with younger visitors), but some of the games are fun and I loved the old machines.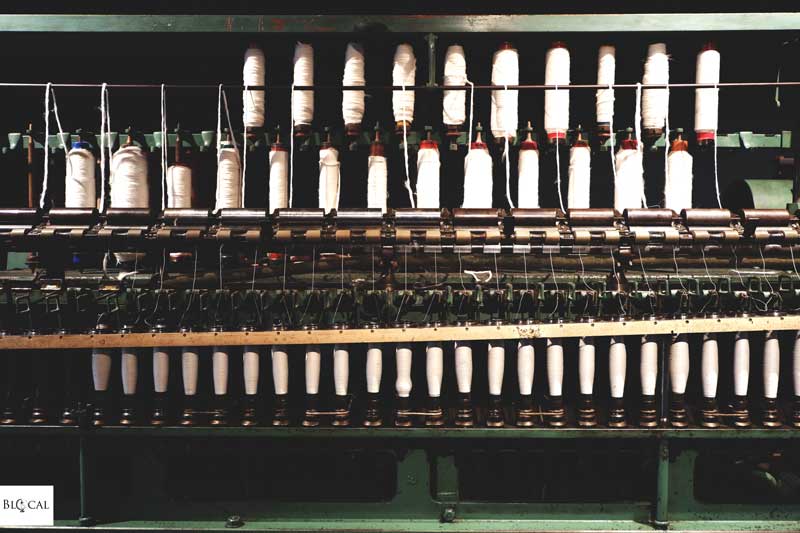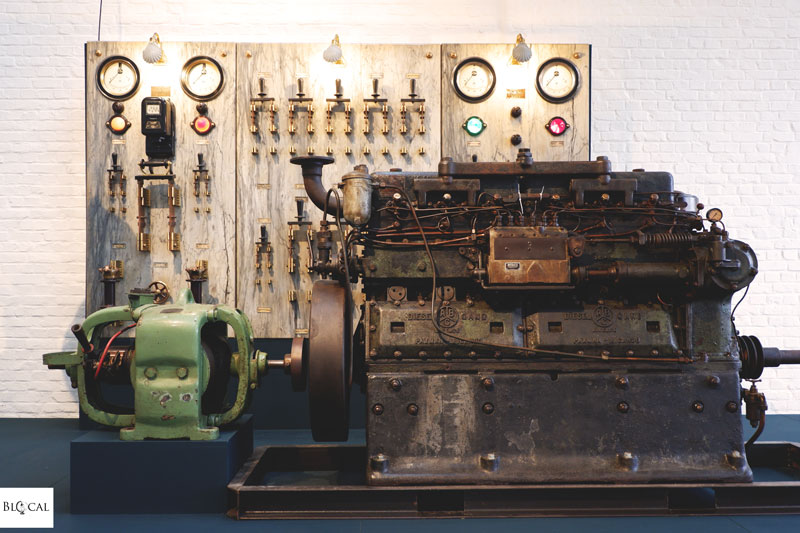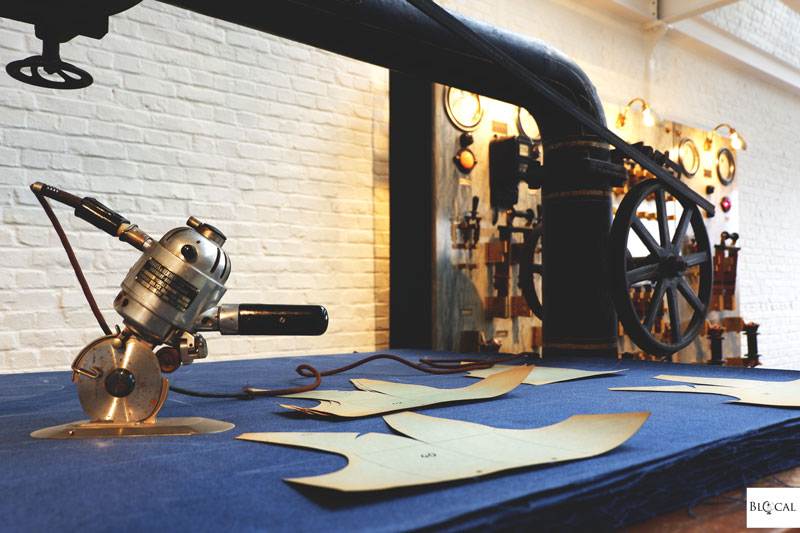 Camposanto, the Monumental Cemetery of Ghent
You should know by now that it wouldn't be a Blocal trip without paying a visit to the local cemetery ☺
Ghent's monumental cemetery is strikingly located on a hilltop in Sint-Amandsberg (a municipality in the North-East of Ghent) and also the Roman chapel on the top of the hill is named after Saint Amandus.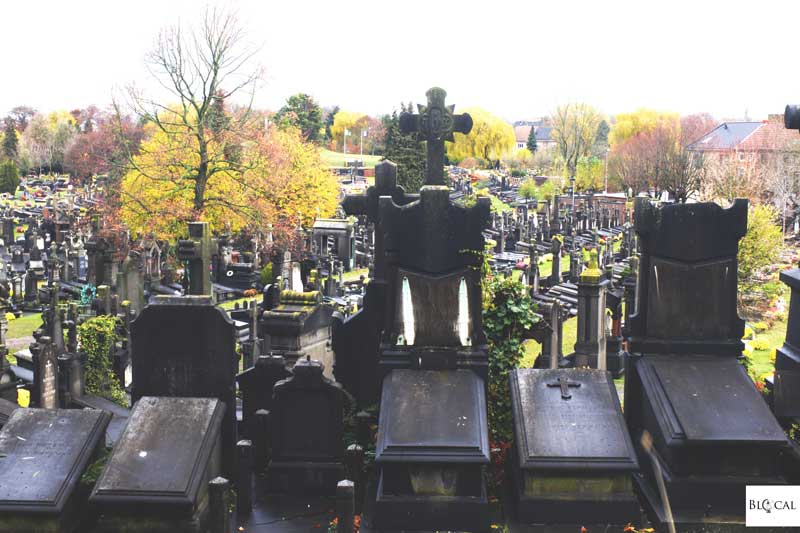 This Catholic burial site is the final resting place of Flemish writers, painters, musicians, politicians, scientists and other notable people of Ghent (among whom Dr. Guislain, the above mentioned psychiatrist).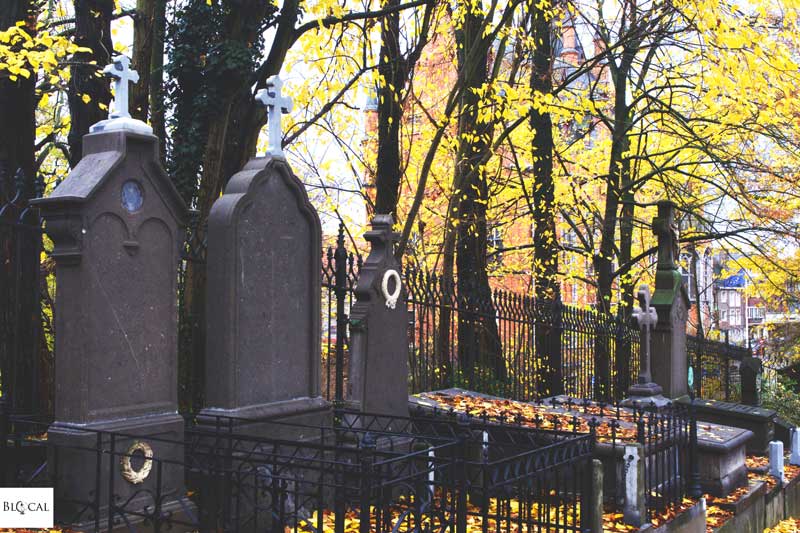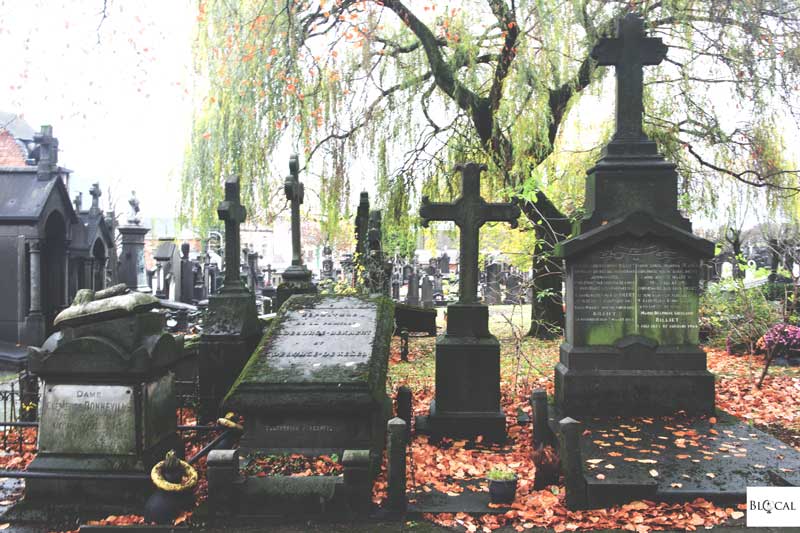 Prominent local artists, architects and craftsmen worked on the design of the cemetery, whose predominant style is Neo-Gothic. I loved the use of the humble yet elegant grey stone and the quirky statues falling outside the symbols derived from Christian culture.
A concept to adopt worldwide: Nucleo Ateliers & Blanco Showroom
NUCLEO is an organization turning Ghent's empty buildings into artists' studios and co-working spaces for creative entrepreneurs.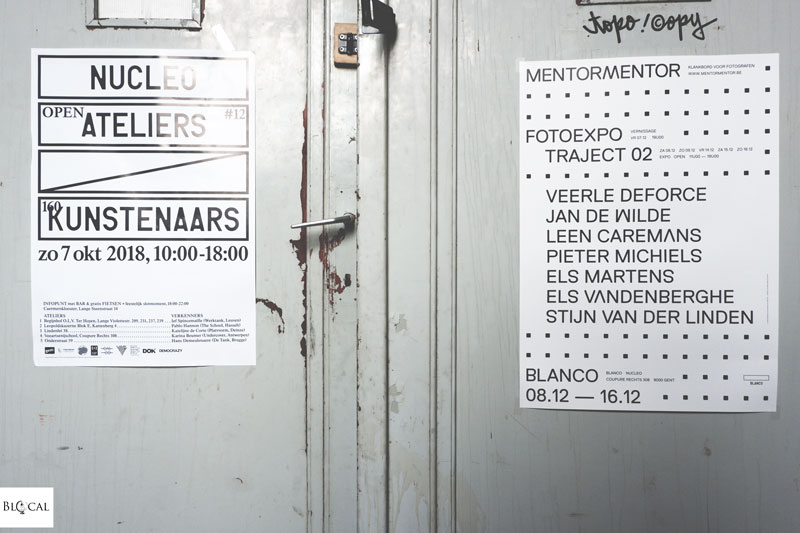 I visited the building that goes under the name of 'Veeartsenij': it used to be a veterinary school and the first artists moved there in 2016.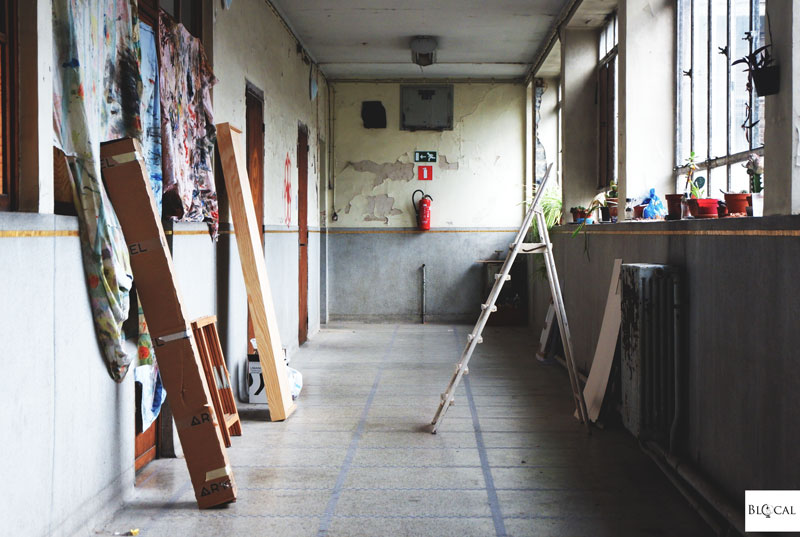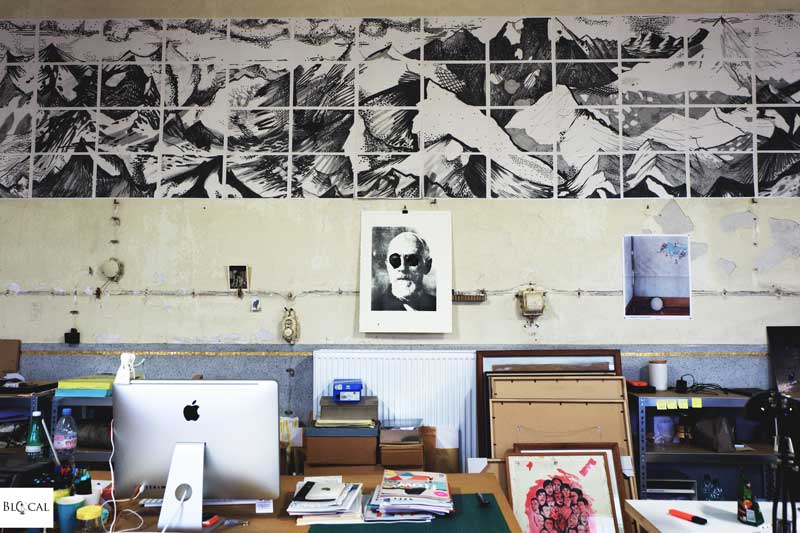 The place now hosts 18 ateliers and a co-working space, where I met two resident photographers who told me a bit about the project and let me peek into Topo Copy's print centre, which is where my favourite Ghent's street artists go to release their prints and riso-prints, self-published books and 'zines.
The former veterinary school also hosts a showcase venue called 'Blanco', where visitors can admire the work of NUCLEO's resident artists.
Herbert Foundation: don't call it a modern art museum
At the opposite side of the river, there is the Herbert Foundation. It opened in 2013 to host a couple's collection and archive dating from 1968 to 1988. Dates aren't casual: they circumscribe a crucial period of modern history, which ranges from the students' protests to the fall of the Berlin wall.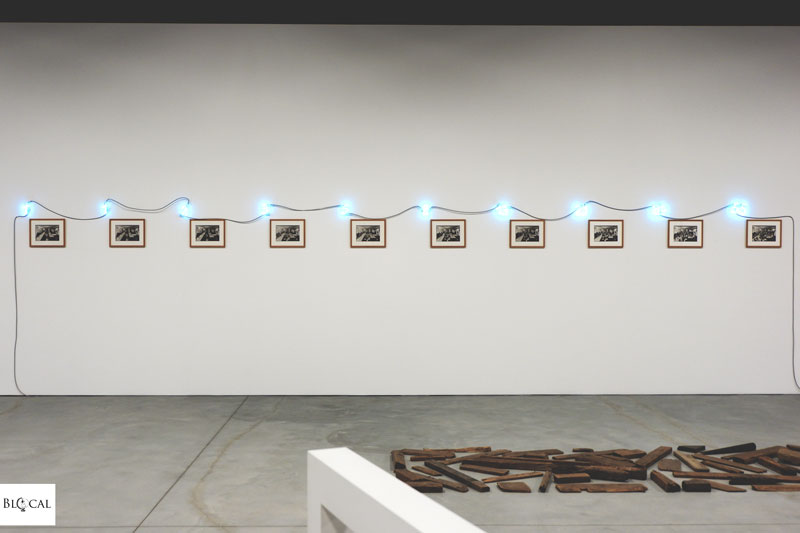 Artists represented in the collection aren't casual either: they were selected according to personal taste, but also personal connection and mutual esteem. All the artists selected are key figures of our time who truly questioned art and, therefore, contemporary society. The current show is about minimal art, conceptual art and arte povera. All the pieces are from the first, and oldest, section of Herbert's collection.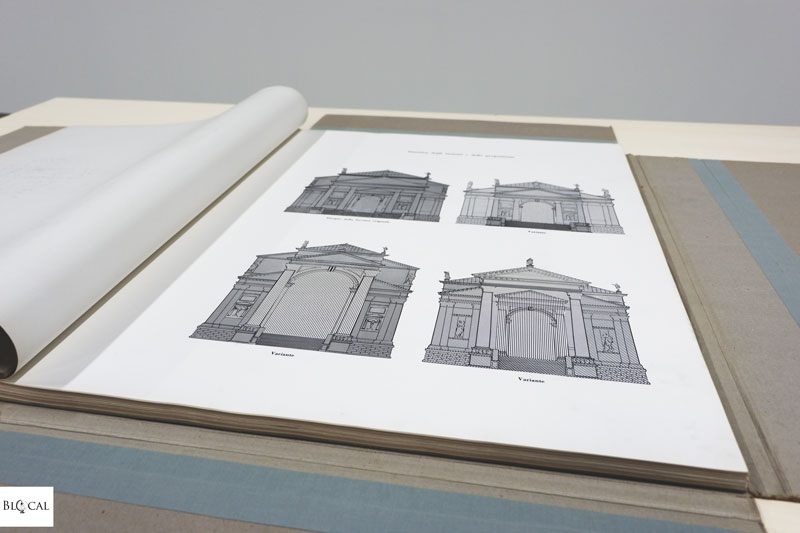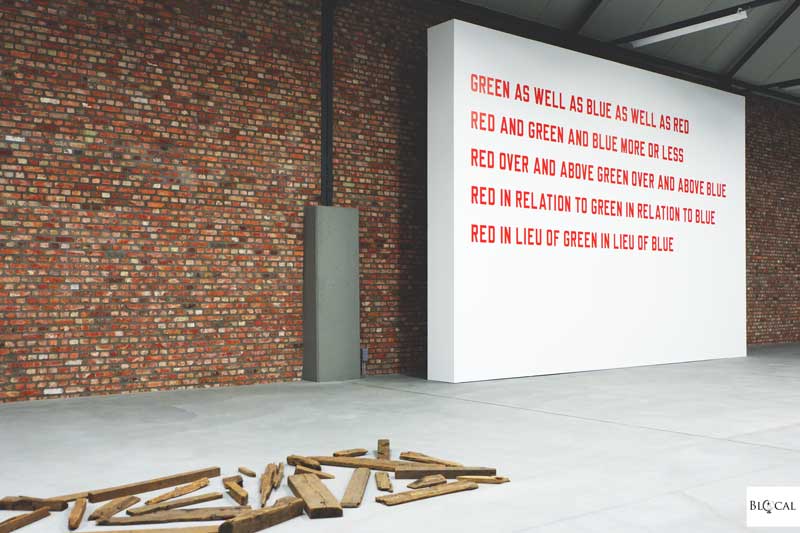 However, what I liked the most is the archive, which is shown next to the artworks. I found that this 'second collection' of postcards, invitations, letters and other 'tangible' objects serves as counterweight of the artworks, which –in turn- are very conceptual. The display of mere dates and prosaic addresses keeps the viewer rooted to reality, or better: in between abstraction and concreteness.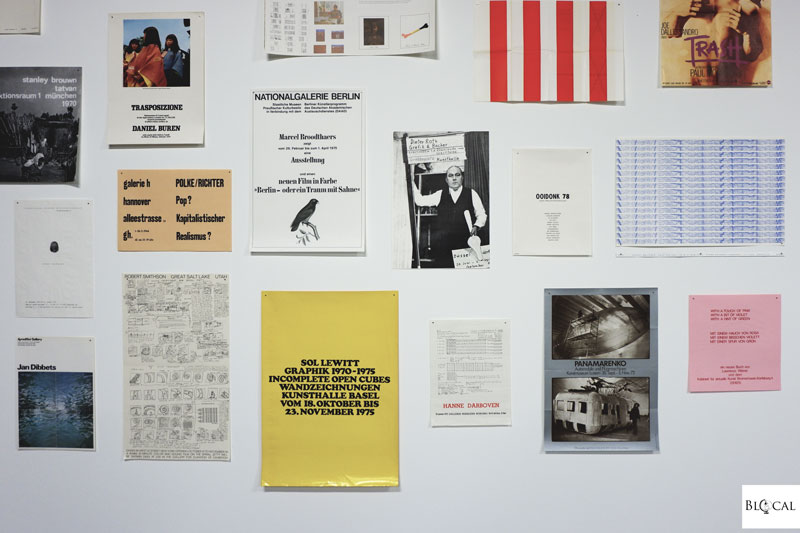 The artist's studio inside a barbershop: Studio Bam Bam
Benjamin is an eclectic artist working on many different projects from design to visual art, typography and sculpture. His studio (Studio Bam Bam) is packed with his artworks and various curious objects, a true wunderkammern for pop art lovers!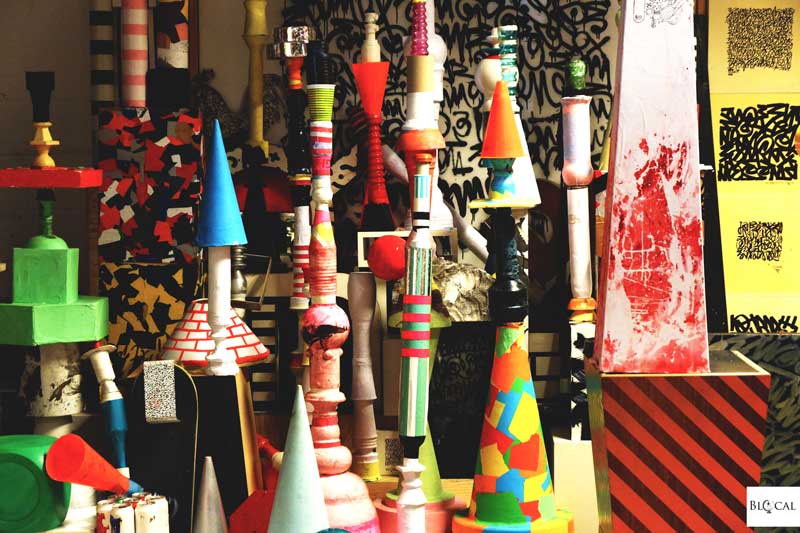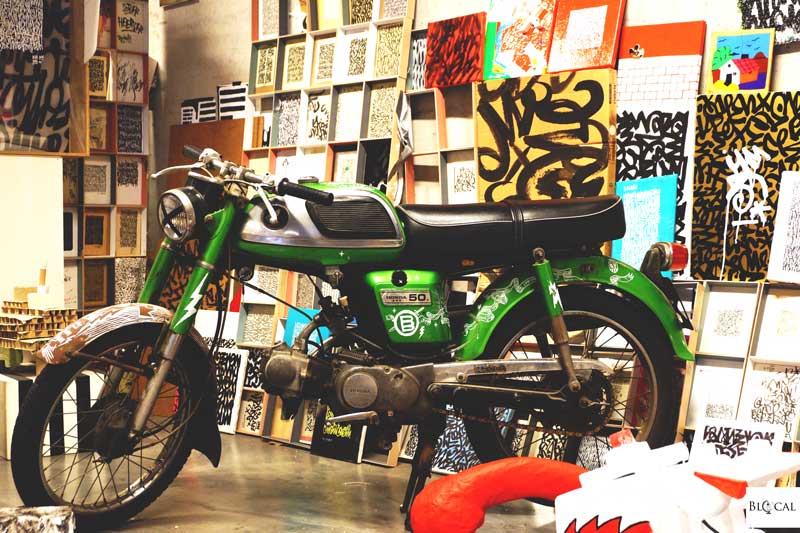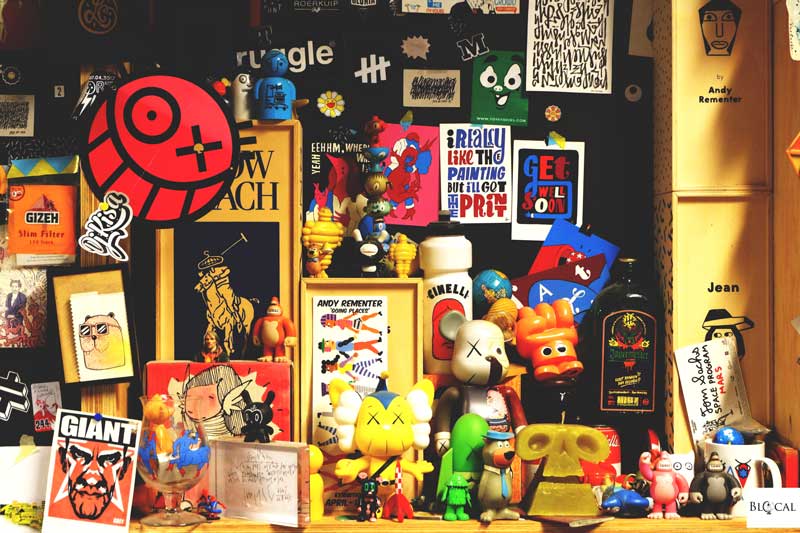 Benjamin showed me his latest project of colourful towers built with recycled plastic bottles and the many objects he customises by gleaning from his graffiti background.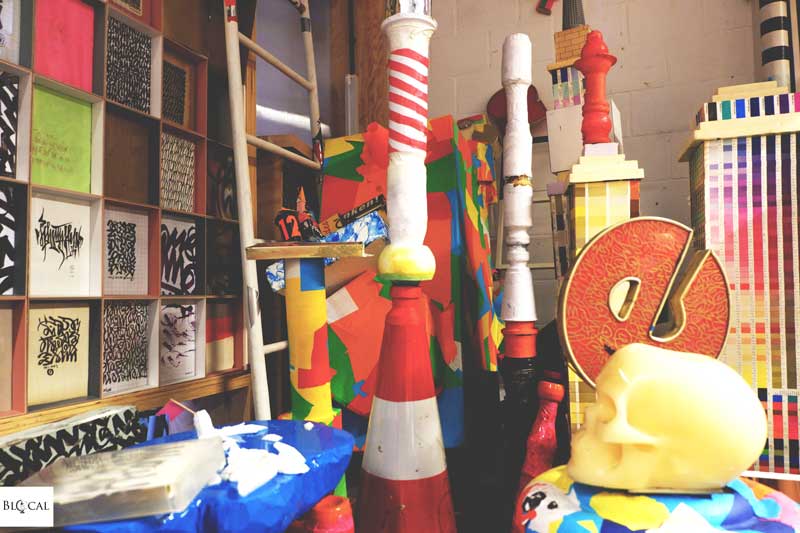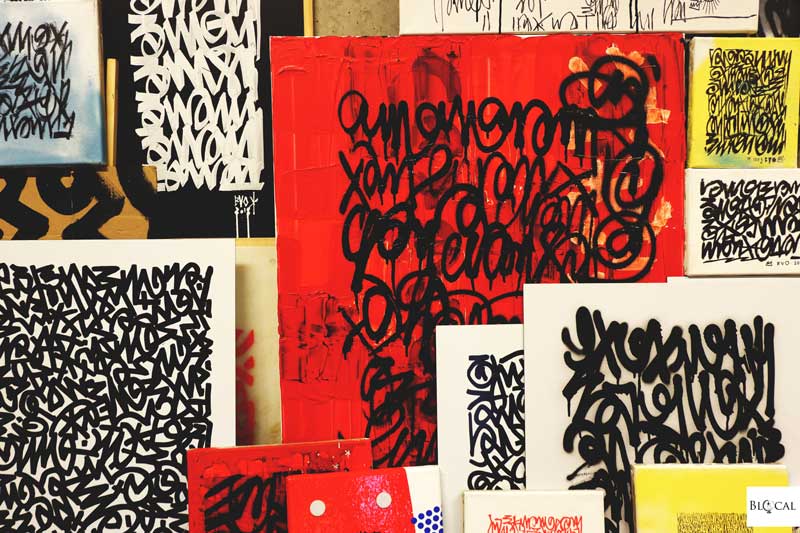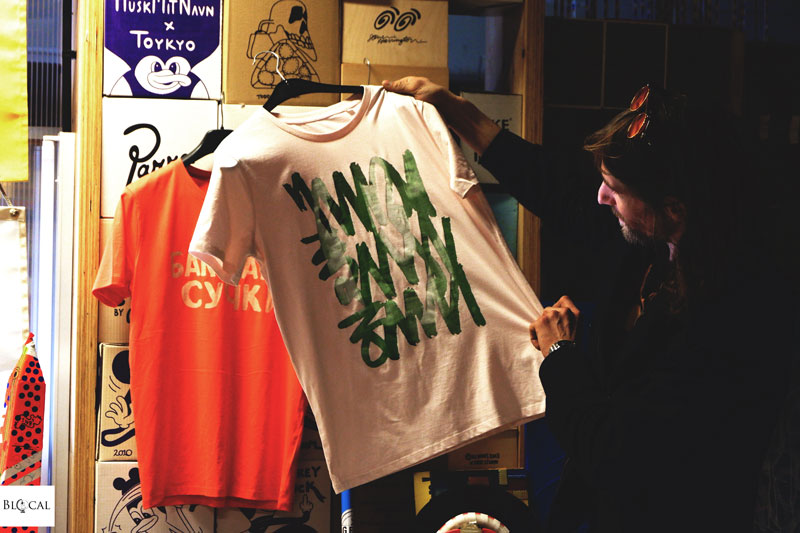 Belgian beer tasting at Brouwbar
Now we start drinking! Despite its size, this cozy micro-brewery in Ghent's city centre has a great selection of craft beers, some of which are brewed right there. At Brouwbar, I've tried "a few" Belgian beers and loved them all (especially the saison!)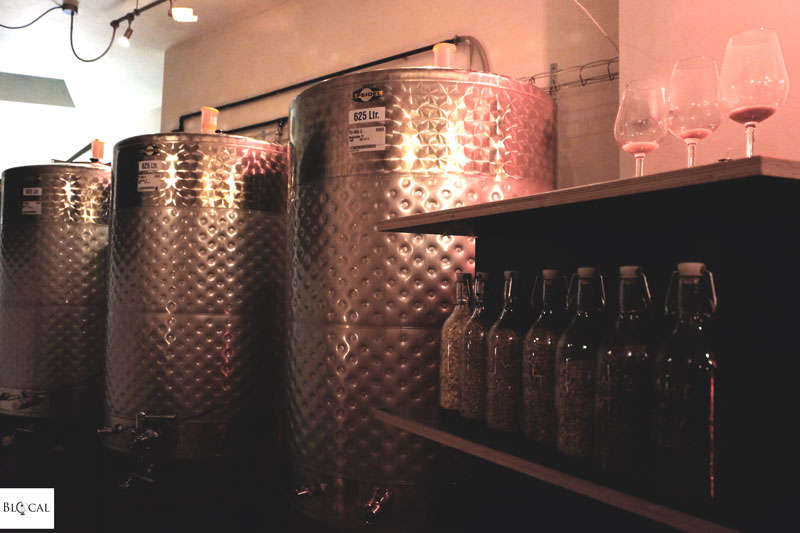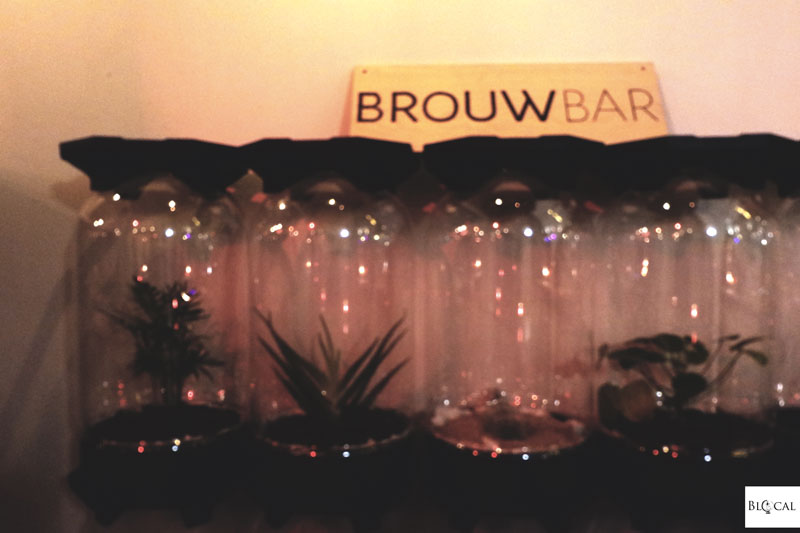 Jigger's, the best cocktail bar in Belgium
This is the cocktail bar I mentioned in my street art guide of Ghent. Opened by street artist Resto, Jigger's won several mixology awards and even made it onto the 50 best cocktail bars of Europe list. The drink menu changes weekly and it includes both classics and twisted cocktails.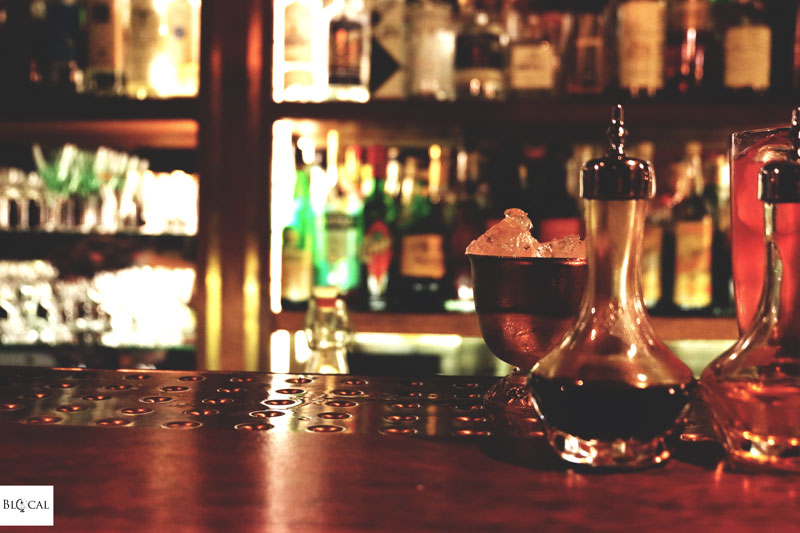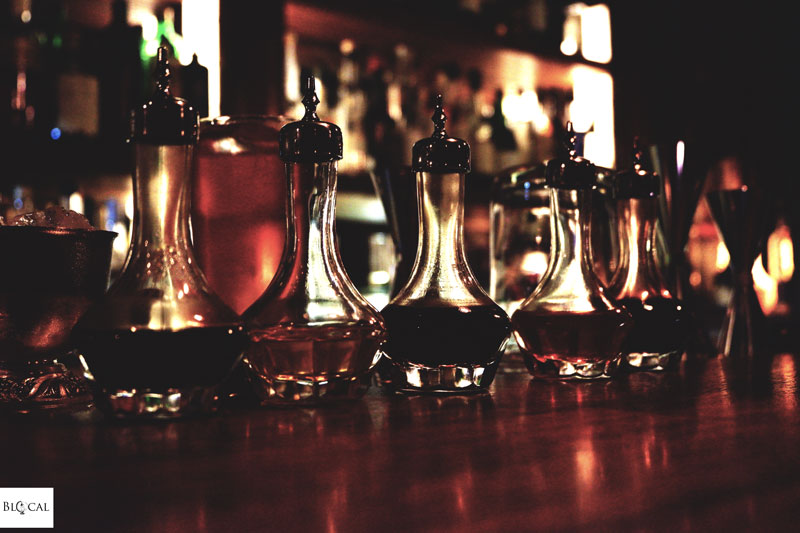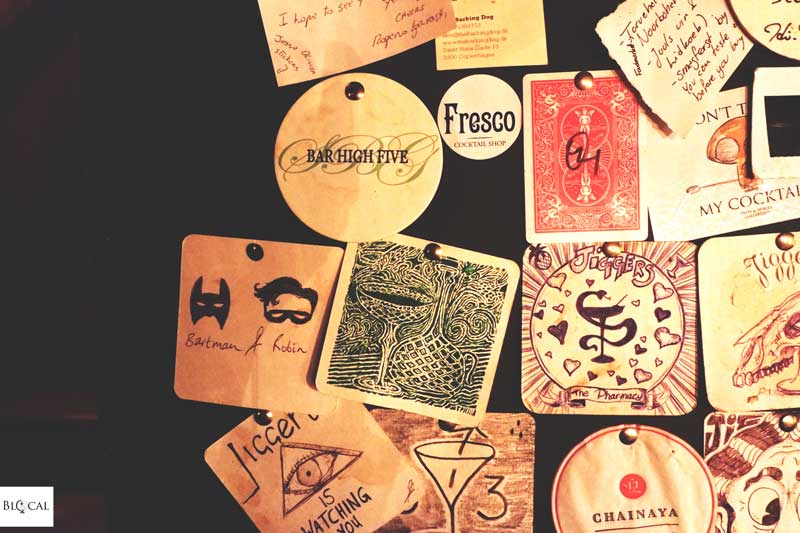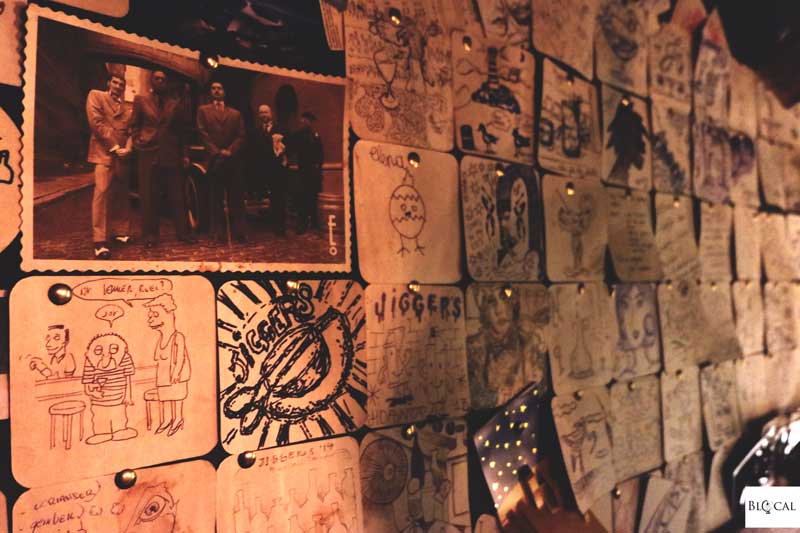 However, at Resto's world-renowned cocktail bar, I had a beer. In my defence, the beer –which is called "That Pony"- is also produced by Resto: it's a blond, very drinkable beer with just 4% of alcohol (I can see your eyes rolling, hahaha!) and I genuinely loved it!
Yet more craft Belgian beers at Røk
When I arrived in Ghent I had a mission: to try as many Belgian beers as possible. So at lunch we went to Hal 16, an old warehouse at the port turned into a brewery.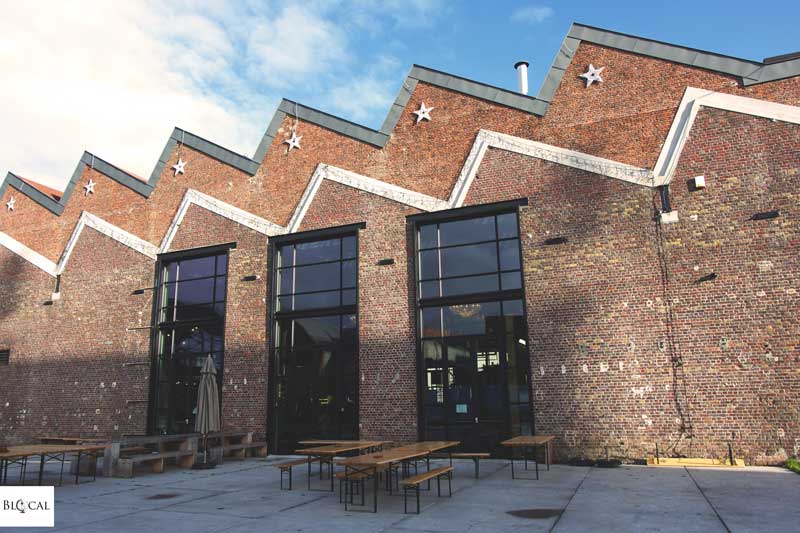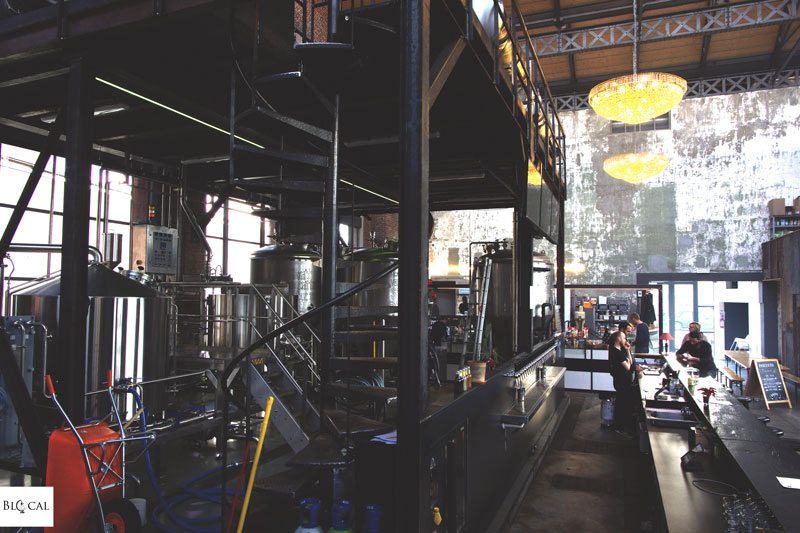 Dok Brewing Company brews beers on site, while also offering a rotating selection of guest beers, all on tap. The place houses a grill restaurant (Røk), where I tried a delicious mix of fish, meat and vegetarian options, as well as an Italian restaurant, a sandwich bar and more.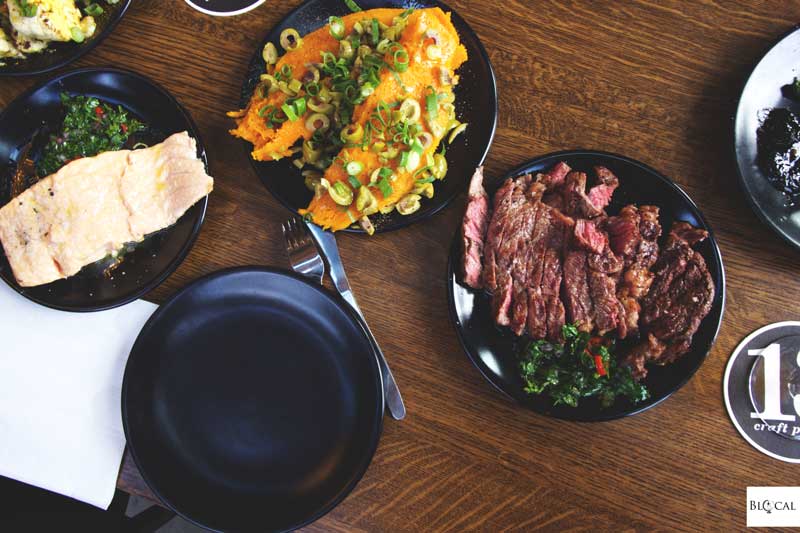 However, the best Ghent travel tip I can leave you with is to wake up early and wander around the city when shops are still closed.
Asleep, Ghent feels like a village: locals cue outside the bakery and the smell of fragrant bread pervades the cobbled streets. The old fashioned street lamps slowly surrender to the golden light of the morning, which dries the dew on the climbing plants growing around Ghent's pastel-coloured doors.
Yet, it doesn't feel like in a postcard. Because Ghent's rebel vibe is always there, stubbornly sparkling.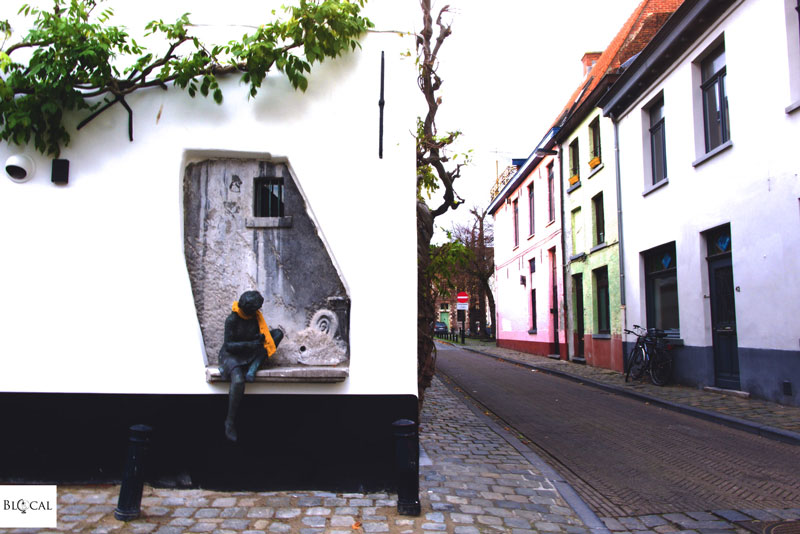 Disclaimer: I was a host of Visit Gent and Cultuur Gent. However, and as always, all opinions expressed here are my own.
Download my Ghent Google Map for the exact locations of these places and of my favorite 100 murals in Ghent. 
Check out my Instagram Stories from Ghent!
You can hover over this (or any image) to quickly pin it!