All I ever heard about this harbour city is that, after being bombed flat during WW2, Rotterdam was completely rebuilt by some visionary architects who made it the modern and out-of-the-way urban jungle that it is today.
Crossing its wide, busy roads feels like walking through a city; the water surfaces (which are usually so large I won't call them 'canals') reflecting the skyscrapers blinking lights at night look like the open sky dotted with stars.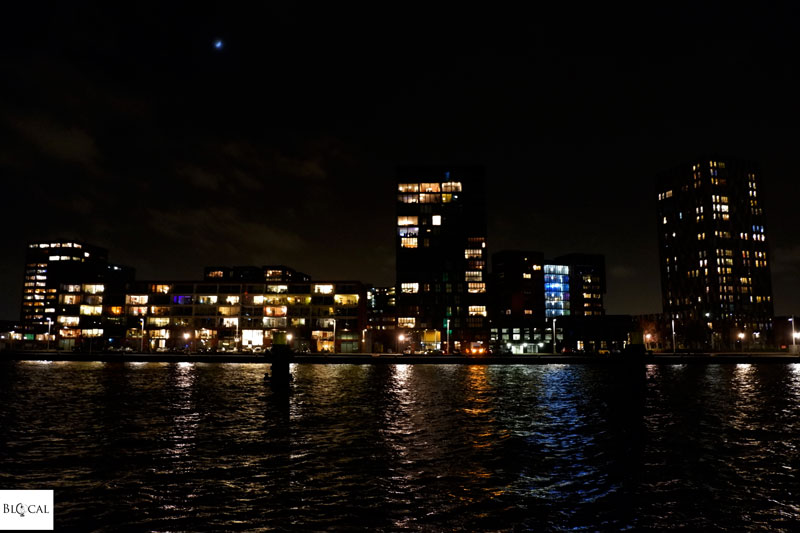 However, my first visit to Rotterdam was during Rotterdam Art Week.
The event programme was so crammed that, besides all the contemporary art happenings, I barely had time to see the most stunning buildings in Rotterdam. Truth be told, my agenda was so unrealistically packed that I even missed the main art fair (Art Rotterdam), around which the whole Rotterdam Art Week has centered over the past 20 years.
Rotterdam Art Week > Keilewerf Open Studios
The air inside the big warehouse was bursting with saws and and a pungent smell of fresh wood. Everybody was busy hammering, cutting, sawing, and moulding, occasionally stopping to welcome us curious visitors into their highly personalized design studios.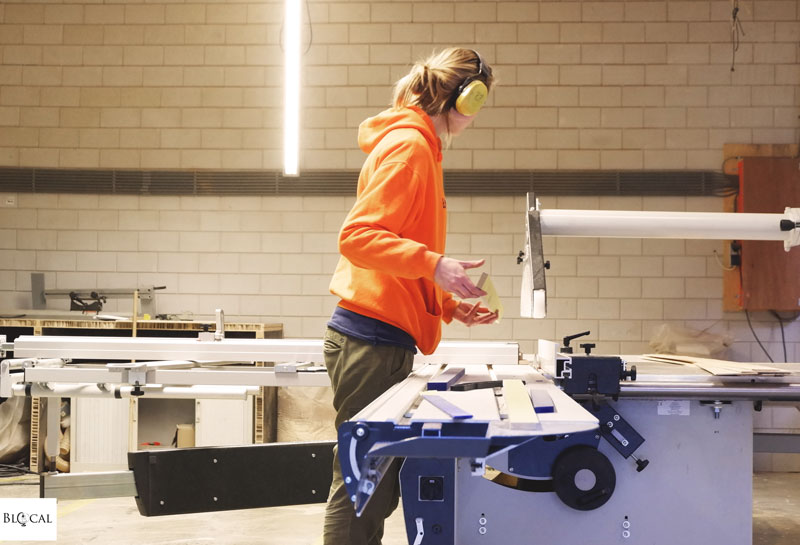 Sketches taped on partition walls captured visions of upcoming projects, handmade furniture was partially on sale and partially on use by its very own maker inside their very own studios, and colored pencils were scattered around long working tables, which were custom-manufactured too.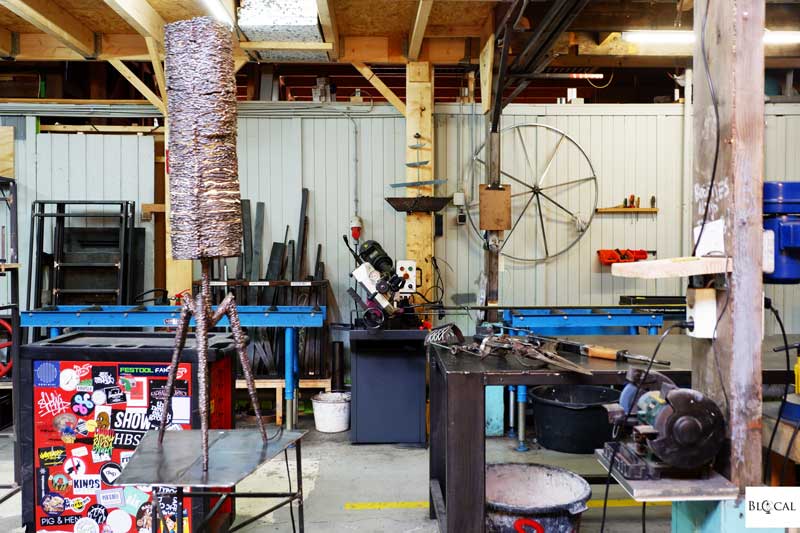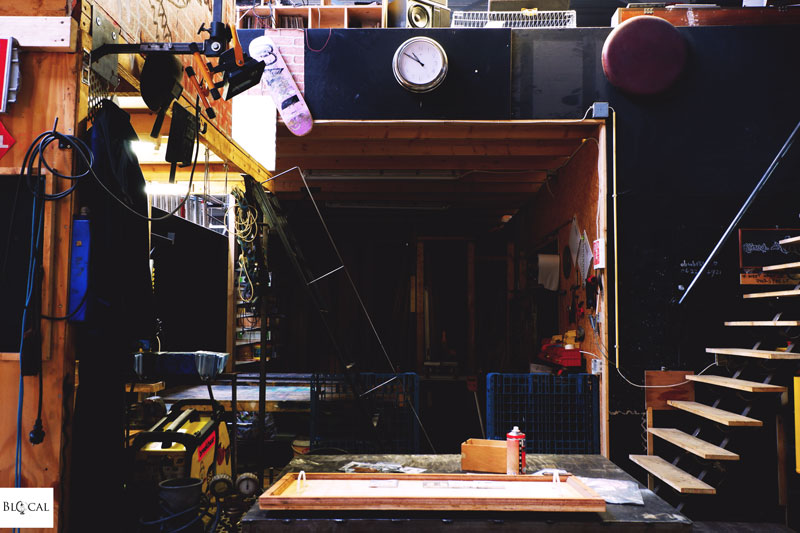 Almost everything around me was still in the neutral shade of virgin wood: ready to embrace any paint and every destiny, such as –who knows- being selected for the prestigious design fair that was taking place next door.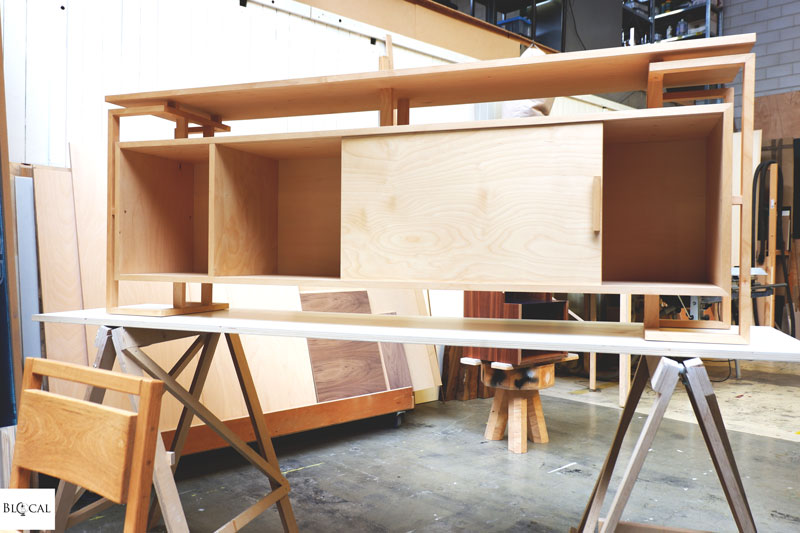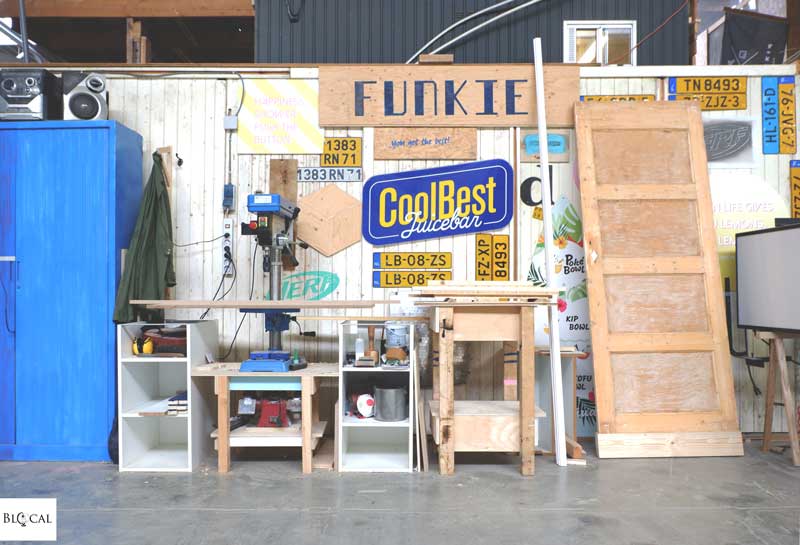 (However, before stepping next door, let's have a look at Keilewerf's facade: it was painted during the first edition of the street art festival Pow! Wow! Rotterdam by the Portuguese artist Nuno Viegas and the Dutch artist Tymon De Laat. This is one of the the only pieces of street art I had time to see in Rotterdam this trip: I'll definitely come back for more soon!)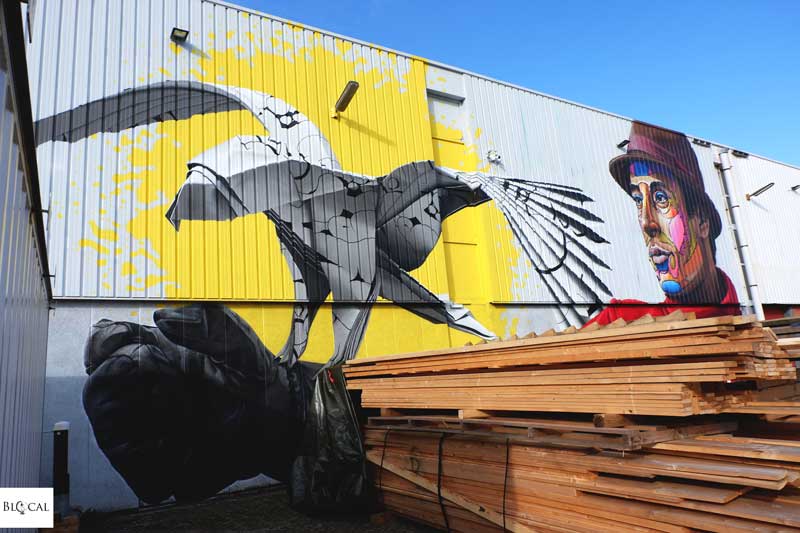 Rotterdam Art Week > Object Design Fair at HAKA Building
Now I head next door, more precisely in Rotterdam's HAKA building: a former refurbishing building built in 1932 that became a listed national monument for its industrial value. Such a site would have got me already at 'industrial value', but for Rotterdam Art Week it turned into so much more (to impress me, obviously).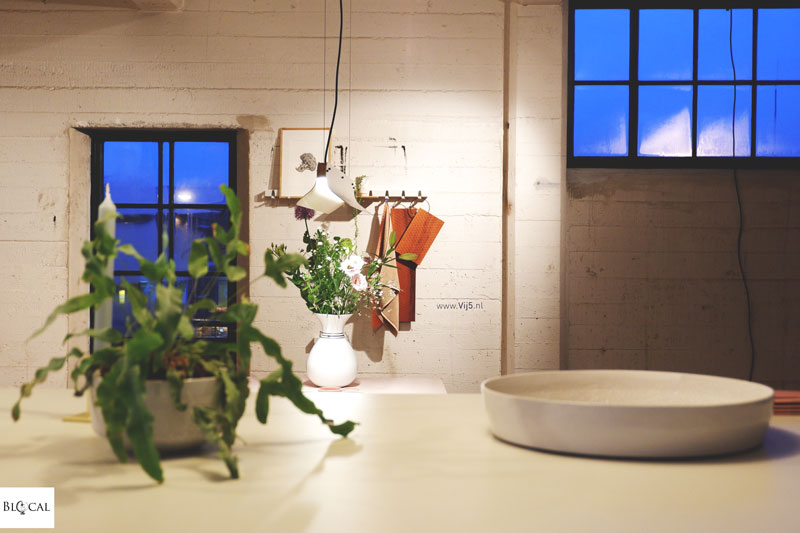 Colorful LED lights, fashion design, sculptors, graphic design, photography, and crafts in any color, shape, pattern – even scent – were awaiting me in the seven vast floors of Rotterdam's Design Fair "Object". Not surprisingly, my favorite pieces were those with the bright yellow "New Talent" sign next to them: the work of the curatorial team at mixing well-known designers with the most promising new ones was exceptional.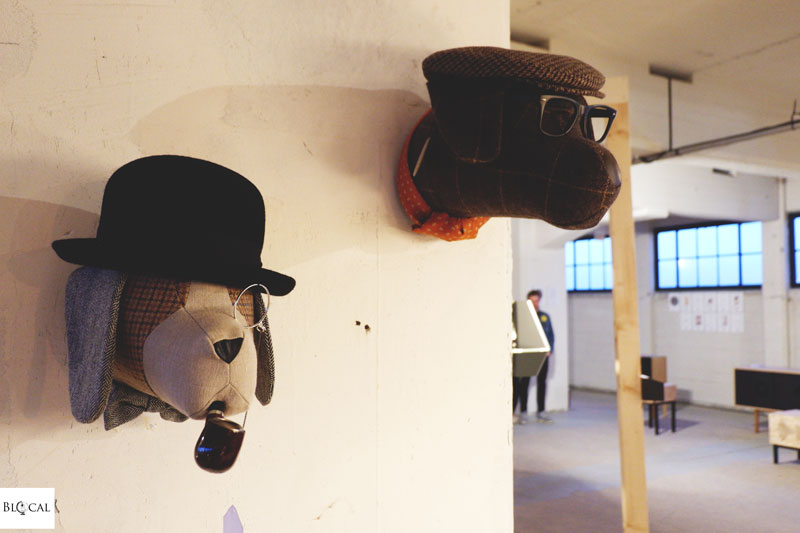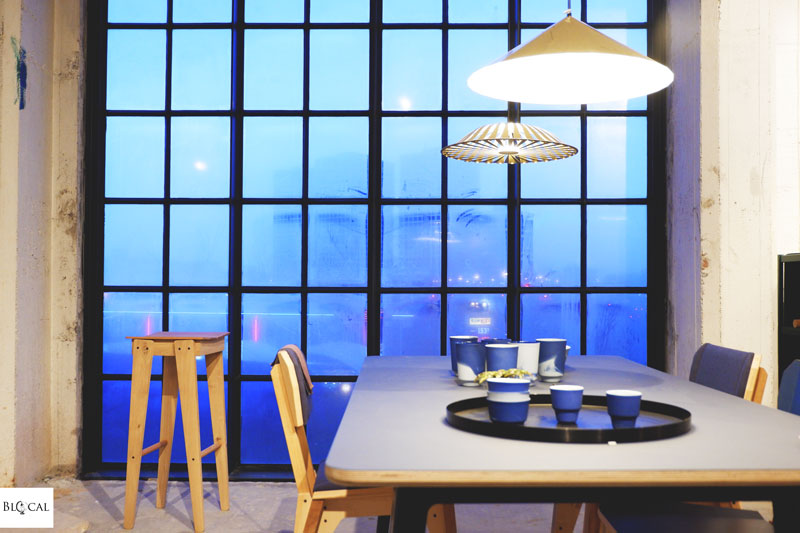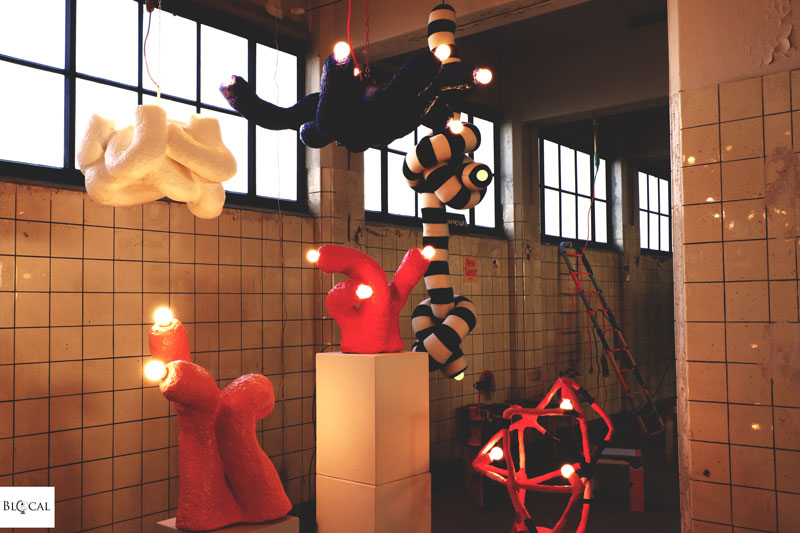 I lost track of my friends and found them again multiple times: the objects on display were so diverse that, on every floor, each one of us was pulled to a different, exposed concrete wall.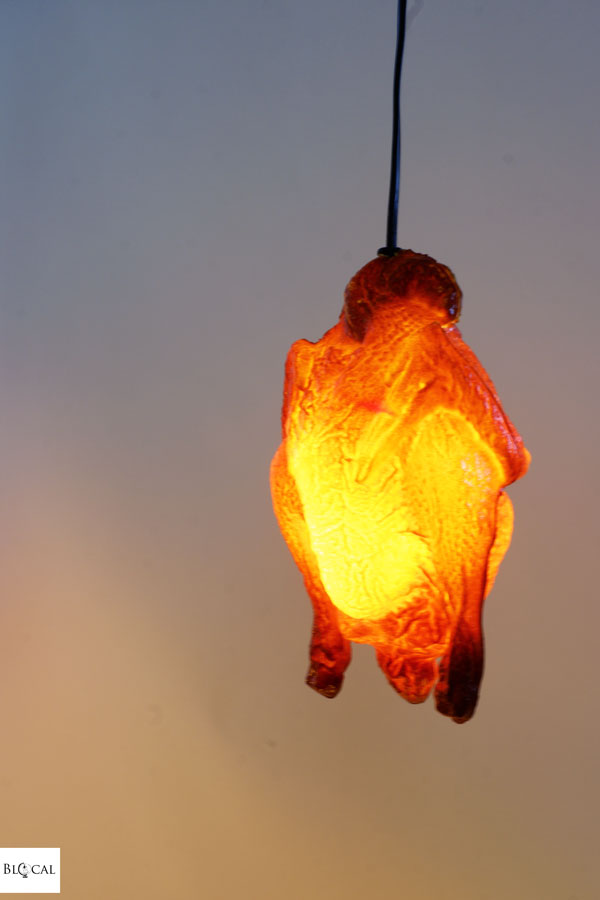 Rotterdam Art Week > The Tec Art Exhibition at WORM
I had never been to a cyber art exhibition before, and perhaps that's the reason why I found this creative technology show at WORM so refreshing and innovative. At the intersection between art and science, it featured media art, robotics, biotech, and my very own favorite: virtual reality (which I tried here for the very first time!).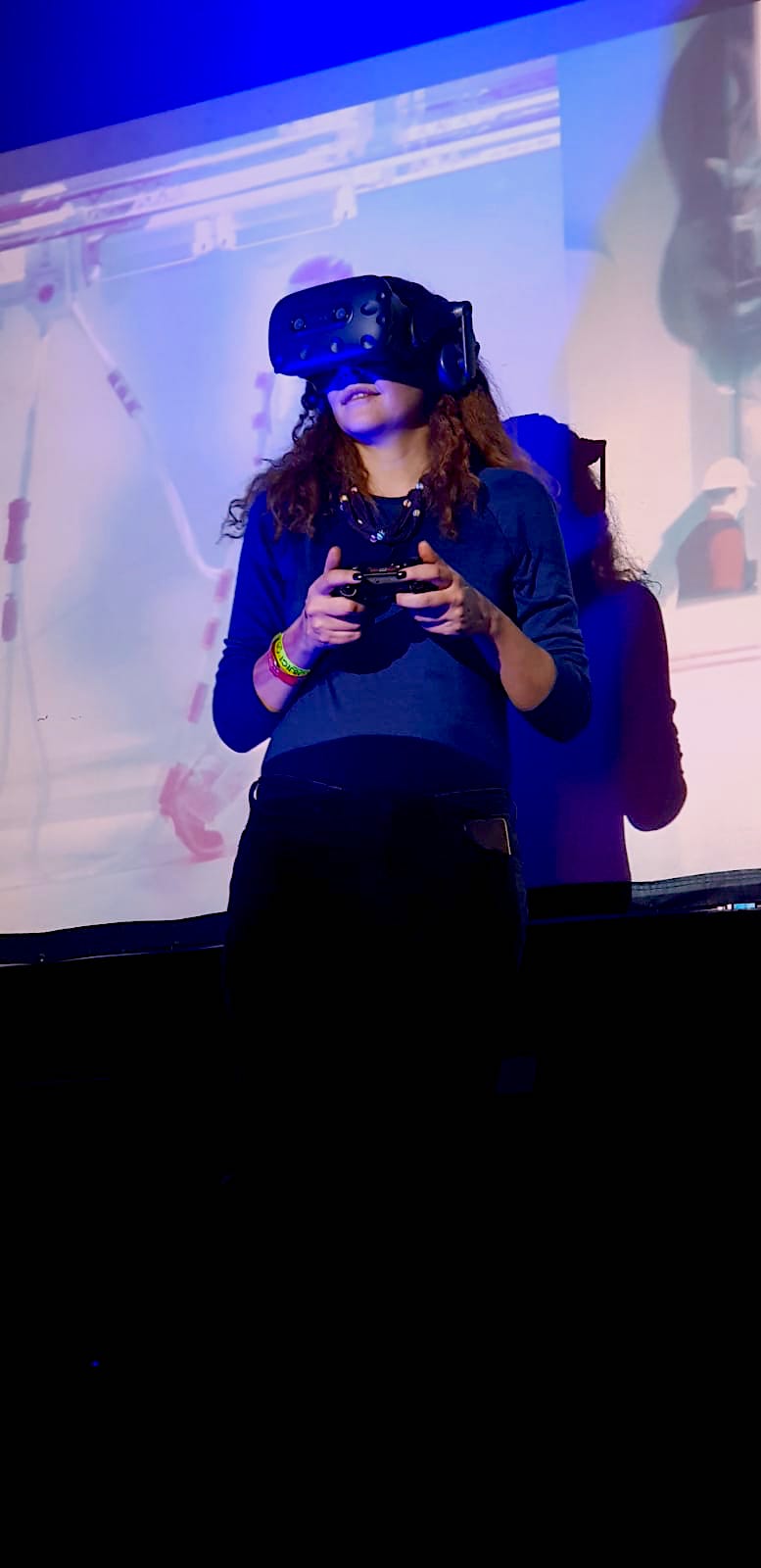 The first time I put VR-glasses on was to kneel before the 'data altar' of Vito Boeckx's "Data Church", a virtual journey through the vast flow of data we constantly contribute to. Although not visible to us in 'real life', the flowing data are represented as an urban landscape made of neon-lit skyscrapers that incorporate the digital behaviors of multiple individuals. In the original installation, these building blocks were made of tracked data from Eindhoven's wi-fi points. Flying through this digital city, I couldn't help wondering to what extent are we aware of the digital data we are producing, and how they happen to be stored – and used – by those who detect them.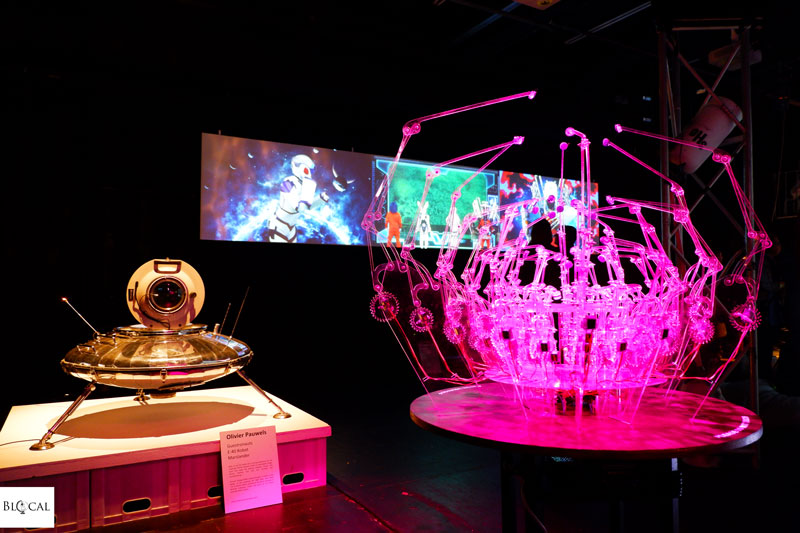 The second Virtual Reality experience that I tried (titled "Mobile Journalism" and developed by Jim Brady) was an immersive scene of a street protest shown from multiples perspectives: of a protester, of a policeman, and of a journalist. The piece reflects on how quickly we form an opinion based on just one version of a story, which – as both a digital communicator and as a news consumer myself – I feel is a very important issue in our time of 'fake news' and 'sensationalization' of actual facts.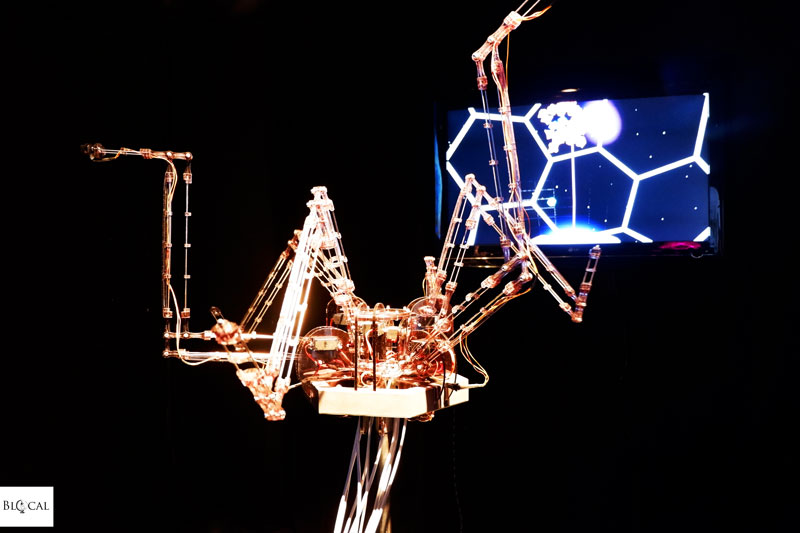 More food for thought came from Jerry Estié's 'Codemandments', which attempts to regulate the coexistence of humans and Artificial Intelligence. While human research on ethical implications of AI is proceeding controversially and slowly, the AI industry advances fast. Although this modest installation was in a corner of a big room full of flashing screens, it did got my attention and, back home, I plunged into an intriguing article about the Revolution of Artificial Intelligence by the one and only Tim Urban (if you have never read his blog Wait by Why… you are welcome!).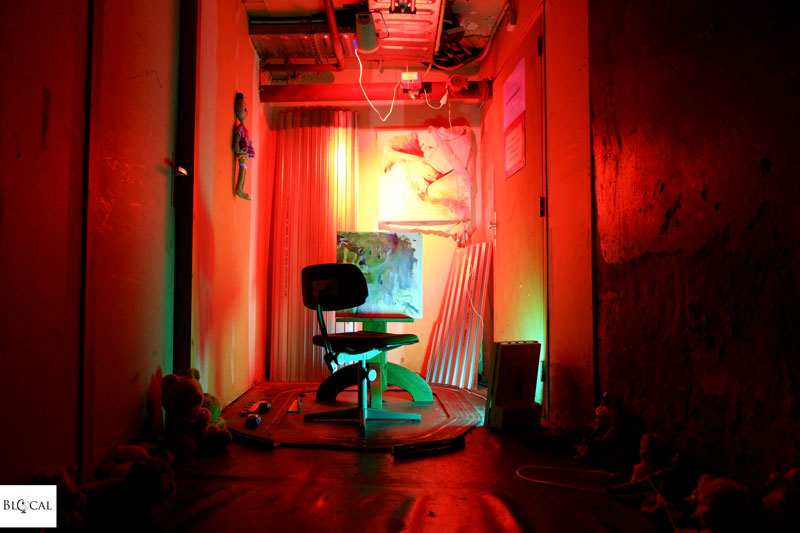 Netherlands Fotomuseum > Haute Photographie exhibition in Rotterdam
Although I hadn't visited the main exhibition going on at the Dutch Museum of Photography, I did enjoy the group show at the ground floor. Haute Photographie gathered both established masters and new talents in a variegated show spanning many different styles and topics.
While roaming around, I realized that I especially love Japanese and Northern European photography, and now I'm eager to learn more about both schools. I also really liked the work by Merel Schoeneveld, who captures beauty in the most mundane moments from the lives of total strangers, and the whimsical eye of the Chinese photographer Liu Xiaofang.
Exploring Rotterdam off the beaten path > St. Laurentius Cemetery
While researching on what cemetery should I have visited in Rotterdam, I stumbled upon some photos of the restoration of the historical archade of Rotterdam's Saint Laurentius Cemetery, which was built in the Neo-Romanesque style in 1865.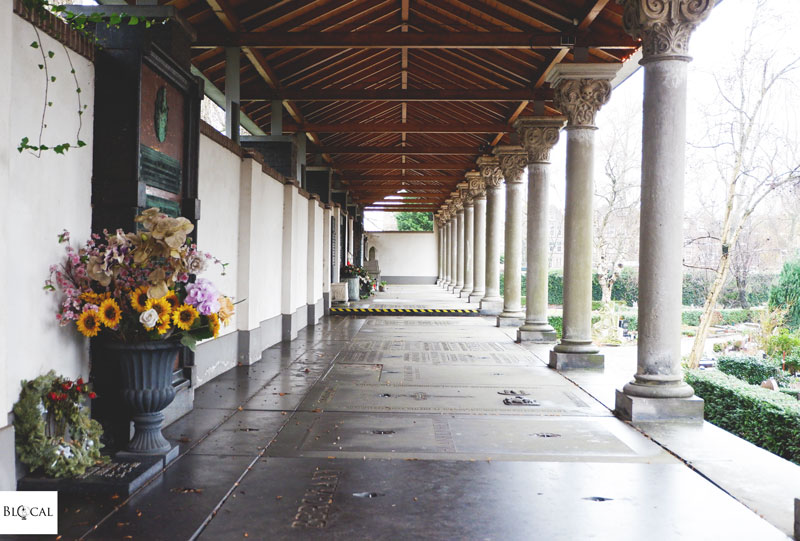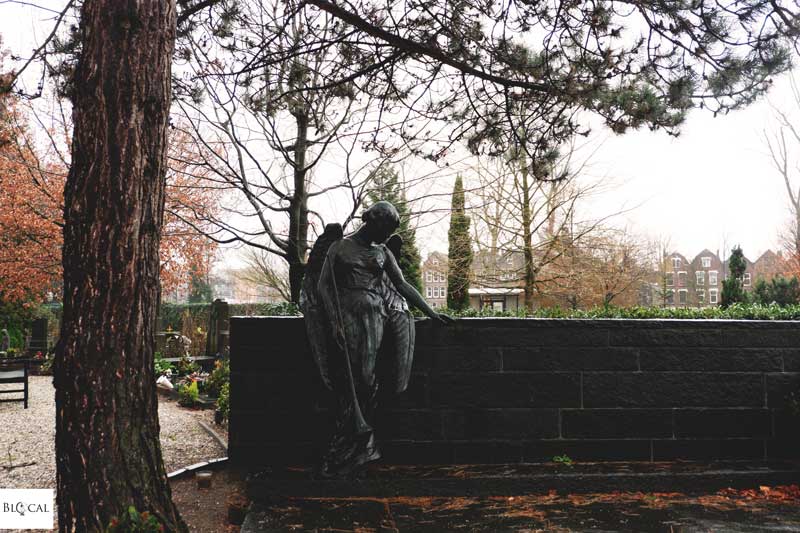 It was only when I actually stepped into the graveyard that I found out about the St. Mary of the Angels Chapel. Built upon a historic chapel, whose ruins are now exposed in the undulating wall, St. Mary of the Angels is a classic example of the modern Dutch architecture that totally reshaped the city. The chapel is topped by a floating roof, although its peculiarity is the 'ethereal' stream of daylight entering the intimate space from strips of glass above and below the wall.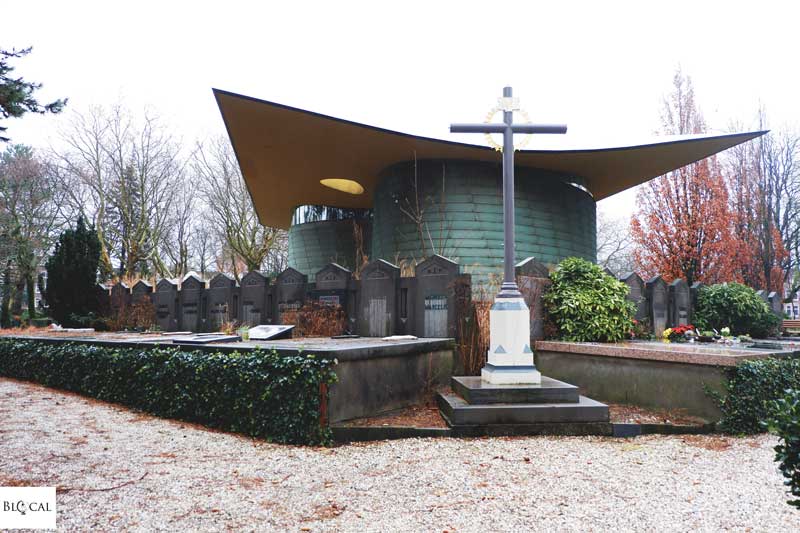 Outlandish Architecture in Rotterdam > The Cube Houses
Perhaps the most famous example of Rotterdam's outlandish architecture is the impressive string of cube houses built by Piet Bloom in the 1980s. Rarely do I long to see a touristy spot when I am in a new city, but this geometric forest is not to be missed!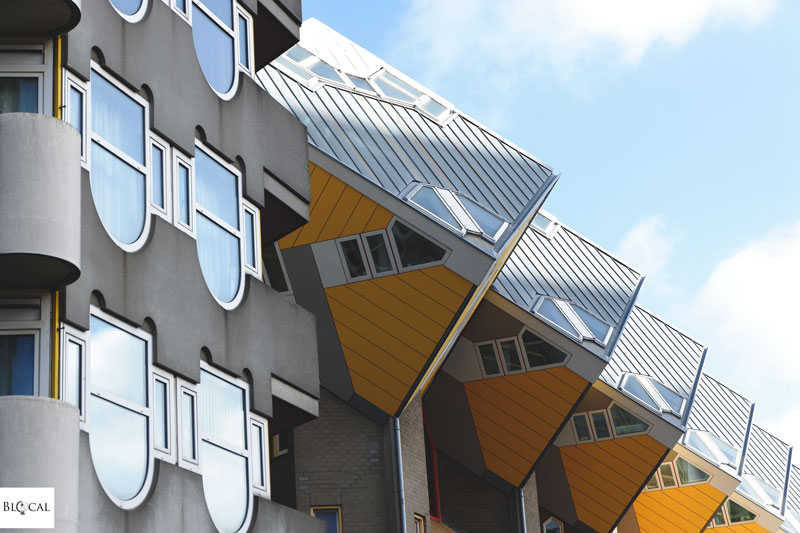 Rotterdam's Cultural Street > Witte de Withstraat
Another unmissable spot in Rotterdam is Witte de Withstraat. Dotted with art galleries, museums, and cultural centers, Witte de Withstraat is – undoubtedly – the artistic street of Rotterdam. The night before we just savoured its party soul at the Wunderbar (more on this below!), but when we came back the next the day we could enjoy all the hustle and bustle of Rotterdam Art Week in its very own habitat.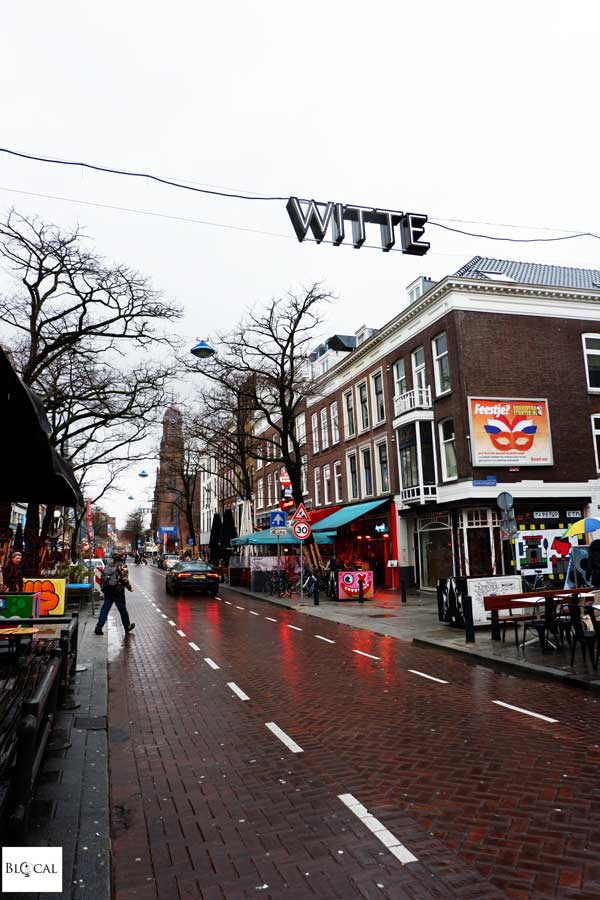 Although I haven't visited the prestigious Center of Contemporary Art, or any other art gallery on Witte de Withstraat, I did enjoy the lively atmosphere and the colorful street art in the area, especially a piece by Tymon De Laat, an old stencil by the Iranian duo Icy and Sot, and a collaboration between Mark Gosso and OX-Alien, the latter being part of Rotterdam's legendary crew Lastplak, which counts an unusual number of 11 artists.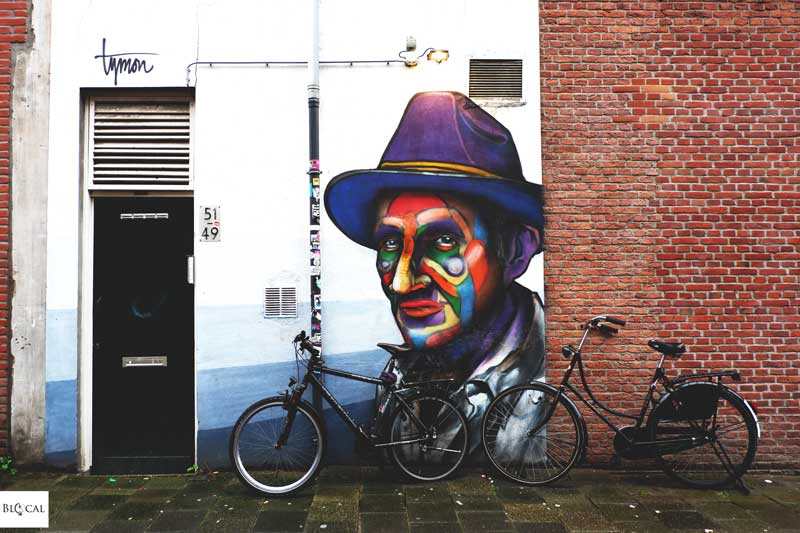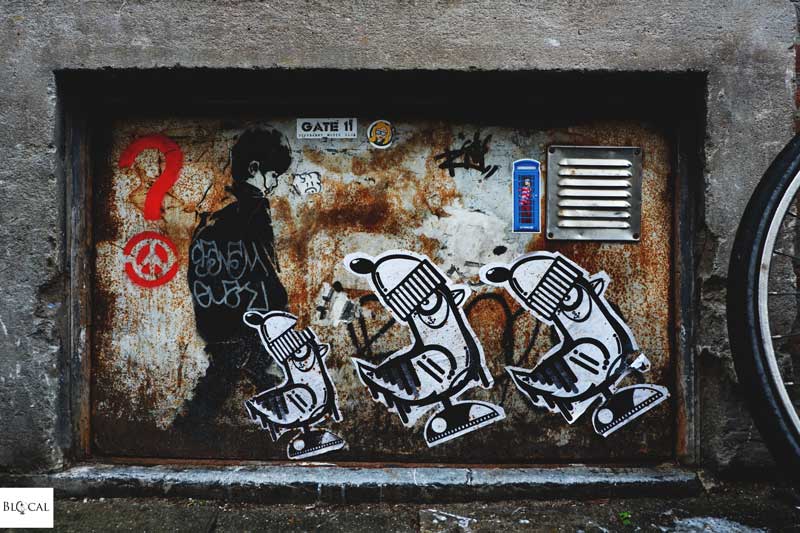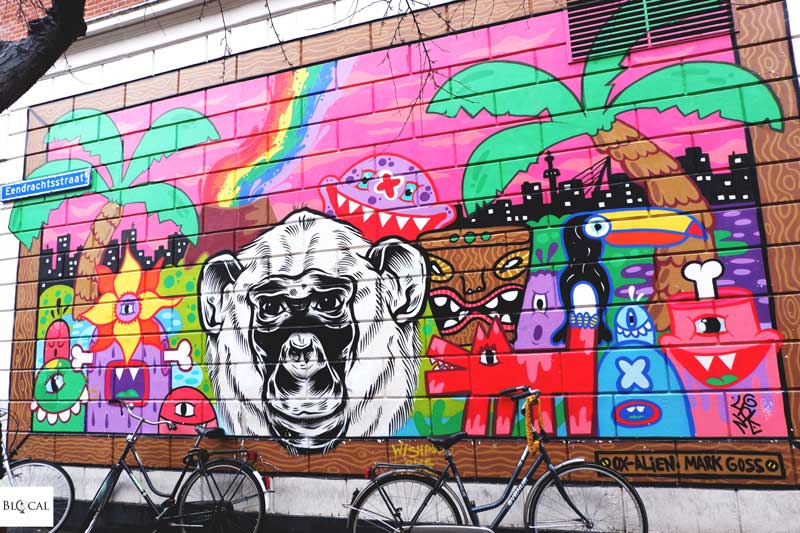 Are 'Bitterballen' the only quintessentially Dutch food?
Of all the places we could take shelter in on Witte de Withstraat, we opted for a fry shop. In fact, I demanded a fry shop – like any annoying child would – since I was craving fries from the night before. We entered this tiny place, whose greasy, steamed-up windows overlook Witte de Withstraat, and all I could hear was the mouth-watering tingling of food being deep fried. I asked for vegan 'bitterballen' (I'm not even vegetarian, but I do feel less guilty for having junk food if I get the vegan option), which is something super-Dutch usually served as part of a 'bittergarnituur', the deep-fried snack plate you will consume while drinking at any (authentic) Dutch pub.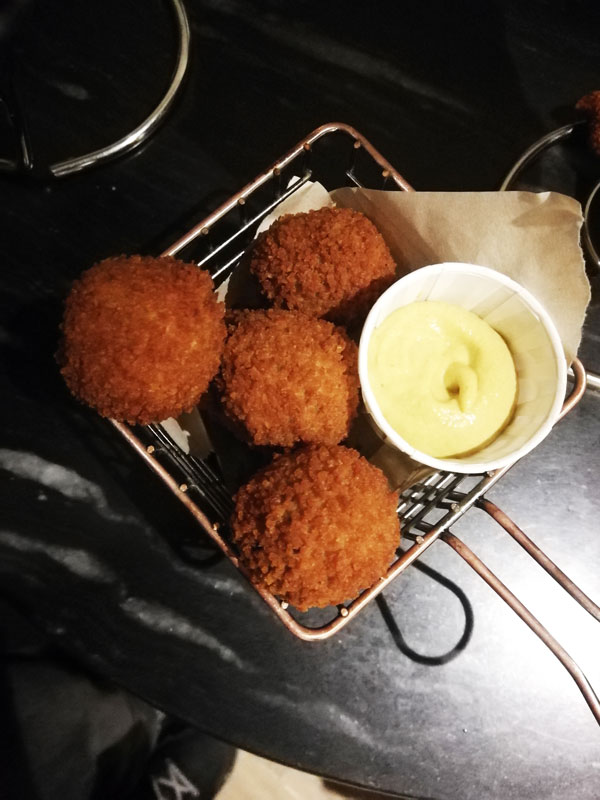 A funky night at Rotterdam's Wunderbar
Still on Witte de Withstraat, one can find WORM's quirky pub: the Wunderbar. During Rotterdam Art Week the pub hosted the robotic 'demonstration' of WORM's Tec Art exhibition, featuring a CNC Vodka Bar where 'barbots', which are completely automated machines, mixed cocktails for us.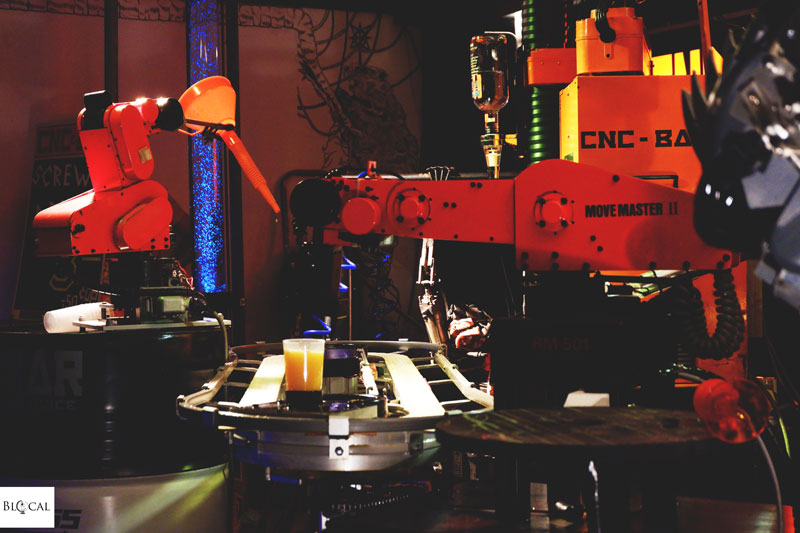 Painting Rotterdam FluoRed
I'm not a Valentine's fan, but I do love cheesy installations made of thousands of fluorescent hearts. Seriously, I do. While walking through Rotterdam's 'Tunnel of Love', which was set up by Vollaerszwart Studio in the Maastunnel during the sappiest week of the year, Alice in Wonderland's "Painting the Roses Red" started playing in my mind. And I couldn't help wondering: how many Dutch cupids had relentlessly worked on this project?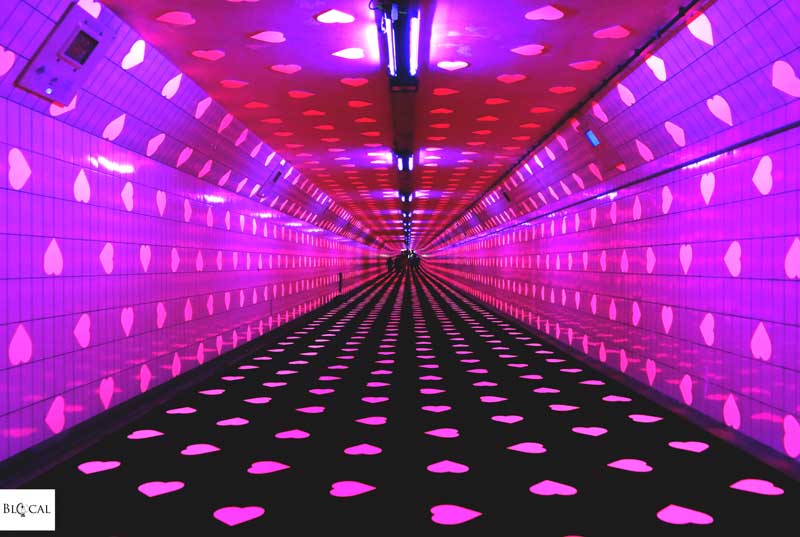 However, the part I liked the most is the old fashioned sliding scale through which you get to the tunnel. Made of wood and covered with old-style stickers, it truly does feel like a time capsule.
Where to eat in Rotterdam > Fenix Food Factory
Take an old port warehouse and turn it into a brewery with wooden food stalls and hanging light bulbs. Now hold on, you still have to subtract the hipster factor -Rotterdam doesn't like that; it's a major harbour town, not a glamorous city overcrowded with tourists.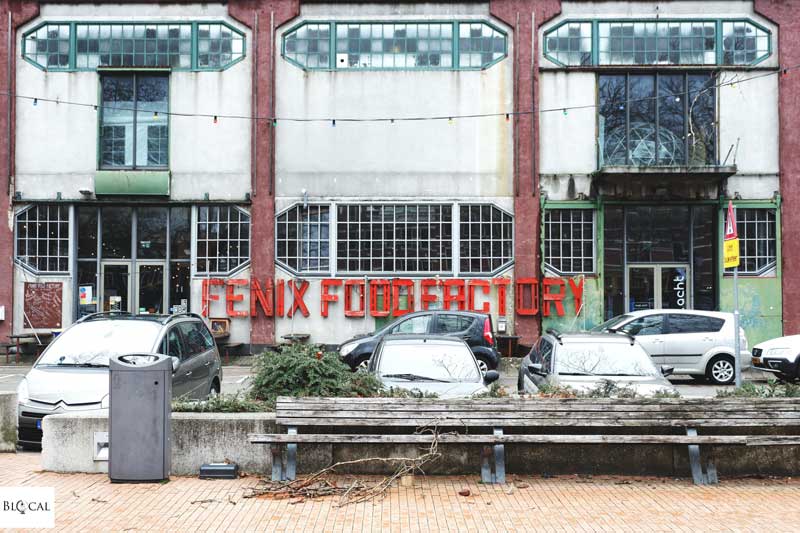 Fenix Food Factory is a nice place to grab some food and the perfect place to drink some amazing craft beers by the in-house "Kaapse Brouwers".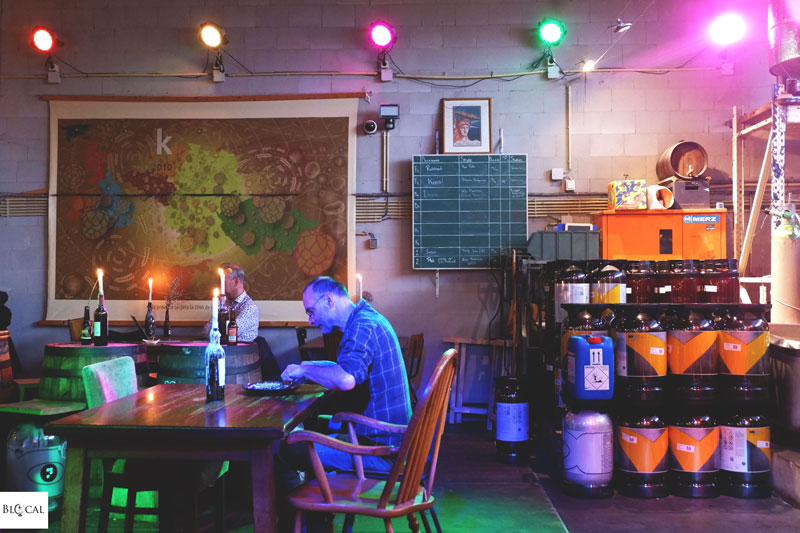 Attending an auction at The New Institute in Rotterdam
I'm not a veteran, but this auction was really fun. The host was definitely entertaining, professional yet enthusiastic in sharing her witty thoughts on the piece and insights into artists' lives.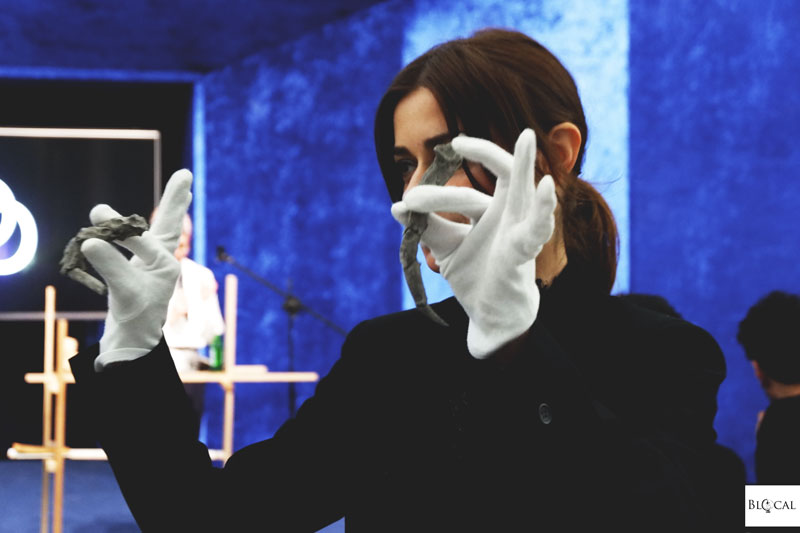 She was able to turn the auction into an actual show, which made me stay quite a while there, eventually ending up postponing a visit to the auction's venue: the Museum of Architecture, Design and Digital Culture.
Anyway, if anything has been made clear during this first overwhelming weekend in Rotterdam, it is that I will have to come back soon.
You can hover over this (or any image) to quickly pin it!