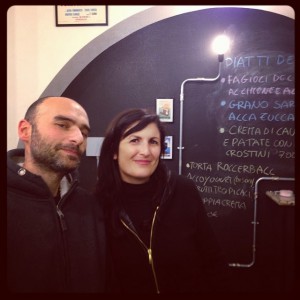 "So what?" vegan restaurant in Rome, Pigneto
Where to eat in Pigneto?
You can guess I'm not a big fan of Pigneto; it quickly became mainstream despite (and -in the same time- thanks to) its claimed undergroundness, thus I'm not going there so often, even if -when I do- I eventually end up by kind of liking the area. Surprisingly though, last week I've been in the Pigneto neighborhood twice, to attend the openings of two restaurants, both managed by people I somehow know: the vegan restaurant "So What?!" (via Ettore Giovenale 56/58) and the brewery with kitchen "Birstrò" (via Luigi Filippo De Magistris 64).