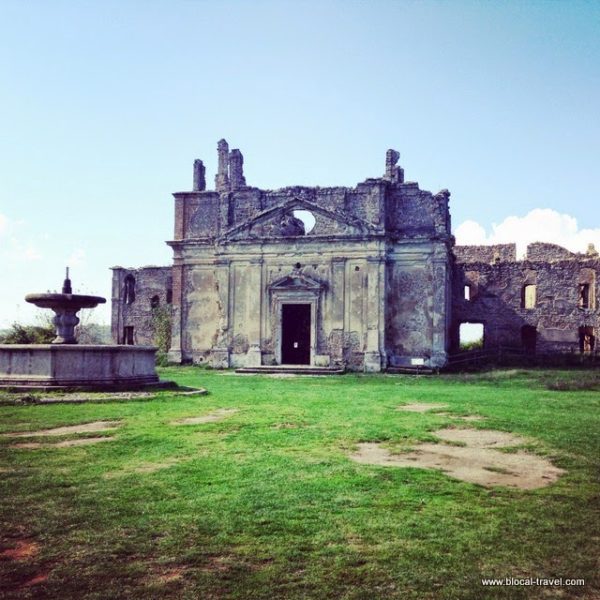 After the 30th, any birthday comes with a mixed feeling of both being excited to be at the centre of your loved ones' attention and disappointment about what you thought you would have accomplished by that age.
My 30something friends agreed to add a spoonful of sugar to any bittersweet anniversary by organising out-of-town celebrations.
This time, we headed to the Etruscan part of the Roman countryside visiting Bracciano, exploring the ghost town of Monterano and enjoying a Sunday lunch on Lake Martignano. It has been a great sunny weekend into the Roman countryside which, by the way, is way wilder than you might expect. It is a gorgeous landscape, totally underrated by the cumbersome presence of the Eternal City just a few kilometres away; my suggestion is to explore this area even if you are in Rome on a short holiday: the authenticity and the hidden gems of the Roman countryside are surely worth a visit!
>> Bracciano
Bracciano is a medieval town on a volcanic lake named Bracciano as well, in a land that has been inhabited since the Etruscan times. The central monument of Bracciano is the Orsini Odescalchi Castle, a gem of art war from the 15th century, which also served as the romantic frame of the fairy-tale wedding between Tom Cruise and Katie Holmes.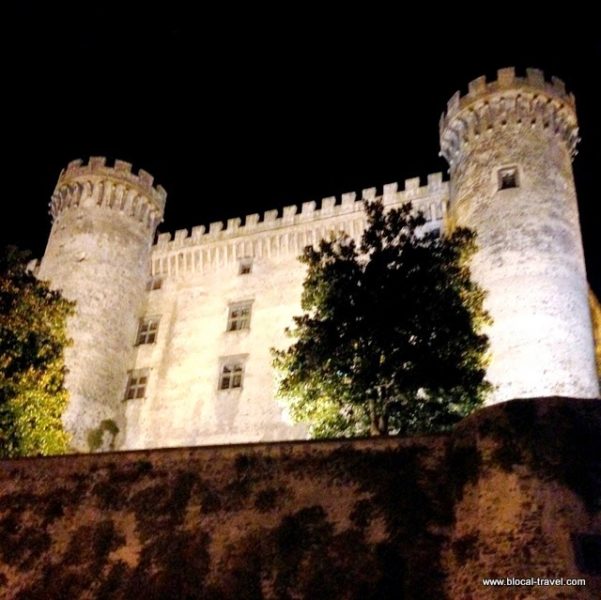 After dinner, we wandered around the oldest part of the town, which still retains its medieval style and atmosphere until we reached the panoramic terrace on the lake (known as the "viewpoint of the watchman") to better enjoy a majestic full moon.
Bracciano is a very picturesque town, but the most impressive thing for me has been its big amount of crickets: they have sung all night long from almost every corner of the old town!
Monterano ghost town
Monterano is a ghost town on a high ground made of tuff; it has been abandoned around 1799 after being destroyed by the French army and depopulated by malaria. Monterano ruins are so picturesque that since the '50s almost 100 movies have been shot in this spot, among which "Il Marchese del Grillo" with Alberto Sordi and "Ben Hur" with Charlton Heston.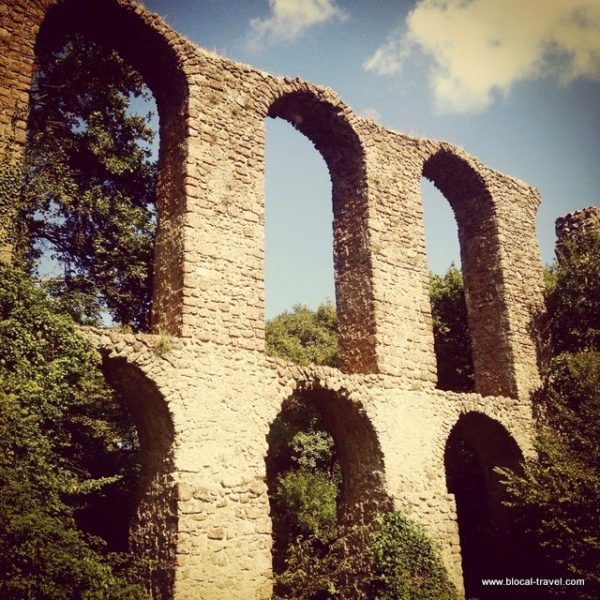 One of the most impressive abandoned buildings in Monterano ghost town is the Ducal Palace, whose facade has been designed by Gian Lorenzo Bernini. The facade is combined with a rocky base supporting the bearing walls of the palace and with a lion-shaped fountain –a combination that Bernini attempted again 40 years later with the construction of the much more famous Trevi Fountain in Rome.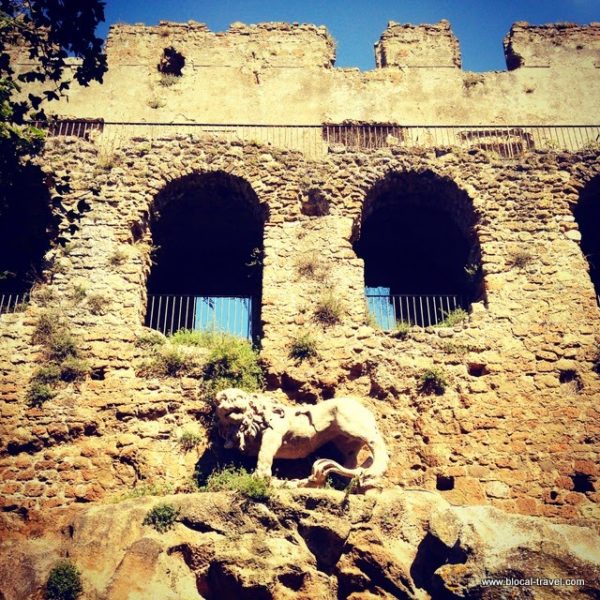 Gian Lorenzo Bernini also designed the church and the convent of Saint Bonaventura, which are on the other side of the path crossing Monterano ghost village.
>> Canale Monterano
Canale Monterano is a very peaceful and relaxed village down the valley, where many families from old Monterano moved after 1799. Its origins are not linked to the depopulation of old Monterano as it was founded in 1500 by farmers coming here from Umbria and Tuscany. It has a medieval city centre, and it still holds not one but two medieval manifestations during the month of August: the Palio delle Contrade and the Torneo degli Anelli.
>> Lake Martignano
Another volcanic lake of the area, Martignano was a popular vacation destination since the Ancient Roman times, but it managed to stay an unspoilt area. There are still no building or houses, and no roads have been paved all around the lake: it makes it pretty difficult to reach, but that's also the reason why it keeps being such a wild lake.
Here we lunched in one of the few restaurants in the area enjoying the last sunshine of summer going down on a blue, warm and lazy lake.
Bracciano is 30 km north-west of Rome; it is served by an urban railway which connects it to Rome in less than 1 hour.
If going to Bracciano by public transport is easy, the other two destinations are harder to reach; but I know you do love challenges and so here it is how you can reach Monterano ghost town and Lake Martignano without a car:
Monterano ghost town: you can reach Canale Monterano by train from Rome and then walk into the Natural Reservation of Monterano following the path leading to the ghost town for about 2 km.
Lake Martignano is 24 km north-west of Rome; you can take a train until Cesano di Roma and then a bus to the stop "Valle del Baccano", where the unpaved area begins: the lake is only 5 km away.
You can hover over these (or any image) to quickly pin it!