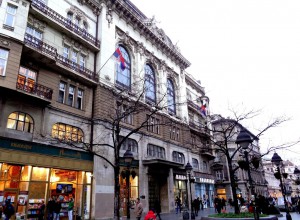 Knez Mihailova, Belgrade
Finally today the over-planned (and over-dreamed!) trip to Belgrade has begun! As soon as the hostess addressed to me in serbian, I felt glad to be on that plane flying to a new balkan adventure, ready to step into this town I've been reading so much about during last month and excited to finally switch from Belgrade city map to a real 3D Belgrade experience. Such a big excitement lasted until I got off the airport and tried to withdraw some serbian dinars to get a cab, as any ATM of the airport was spitting out my card and saying it wasn't readable: shit!
After changing those few euros I somehow had in my wallet (those euros I forgot to leave at home, as intended), I took the cheapest bus to the city and walked my way to Dorcol (with a suitcase and a backpack), luckily without getting lost or making the way longer 'cause I spent last month with Belgrade city map wide open on my desktop, so at least I had a very good sense of direction.
So, partly for understanding serbian language (and –even more important- to get other people understand me and my bank problem which even I didn't understand in the first place), party because I spent last month being obsessed by studying intensively Belgrade city map, I managed to survive prancing from one bank to another, moving deftly ("like a local", as I was proudly picturing myself) throughout underpasses, minor alleys and shortcuts, ending up spending one hour of my first day in Belgrade waiting in the line at the bank (..but -it goes without saying- there is nothing more local than waiting in the line at the bank! ;-) ).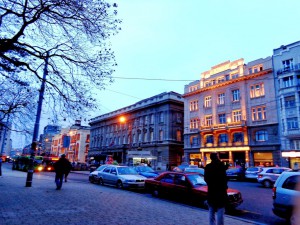 Studentski Trg, Belgrade
With some serbian dinars in my wallet, I felt more relaxed and started wandering around the students district, the area near the university where I caught the youngest and cheerful soul of the town and I felt so cheerful myself that, hearing some balkan music coming out of a window of Captain Miša Palace (the University main building), I sneaked in and had the chance to assist to a balkan choir performance.
After the concert, I went on Višnjiceva and stopped for a coffee at Supermarket, the concept store I was looking forward to visit. This store is an amazing open-space where you can find clothes, design objects, a cafeteria and two restaurants: with its hundreds of light bulbs hanging from the ceiling and its industrial charme it is a truly hipsters' meccah.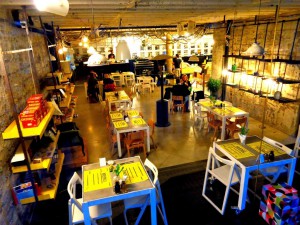 Supermarket Concept Store, Belgrade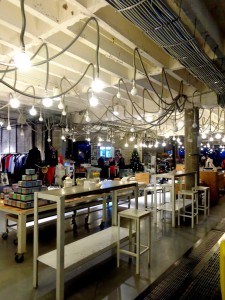 Supermarket Concept Store, Belgrade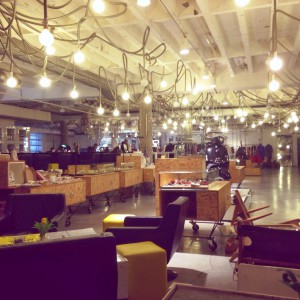 Supermarket Concept Store, Belgrade
That's what, so far, I love about Belgrade: it seems to be where the most talented interior designers live! Any place, from restaurants to stores, has the most amazing furniture and a very personal style; here a few pictures of my favourite ones: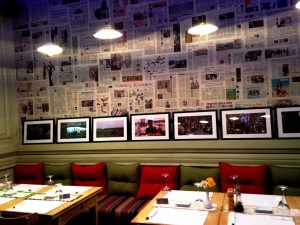 Pepe Restaurant, Belgrade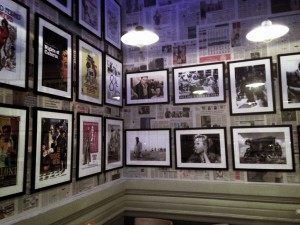 Pepe Restaurant, Belgrade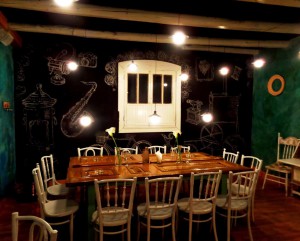 Jazz Bar Bajloni, Belgrade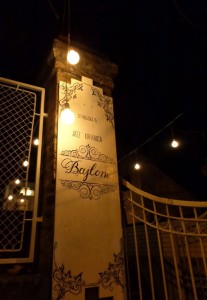 Jazz Bar Bajloni, Belgrade
In Belgrade, you can even buy vegetables in style!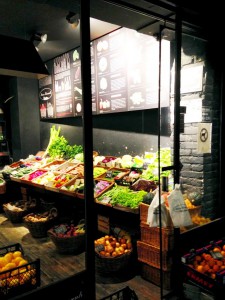 Shop in Dorcol, Belgrade
Another place with amazing interiors is the Federal Association of Globe-Trotter: its unique pieces of furniture have been brought there by the associates from all over the world. Here I stopped for a green tea and to have a look at the plan of the night.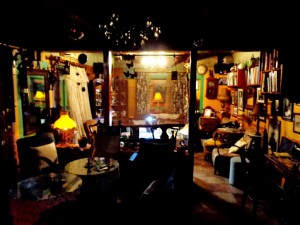 Federal Association of Globe-Trotter, Belgrade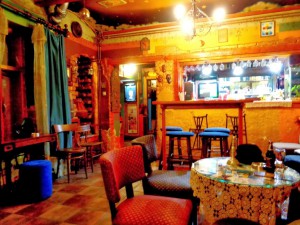 Federal Association of Globe-Trotter, Belgrade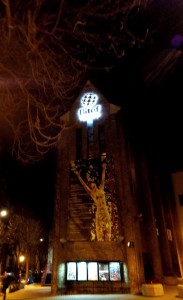 After admiring the building of the Bitef Theatre (which -from 1967- is the venue of the Belgrade International Theatre Festival) I went to Skadarlija to find a kafana (tavern) to eat, but they all seemed too touristic to me so I ended up eating some serbian street food at Loki, near my B&B, to which I soon came back to relax and write.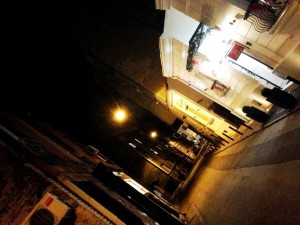 Belgrade alley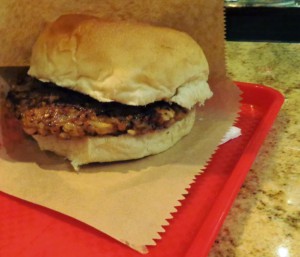 Loki, Belgrade | Food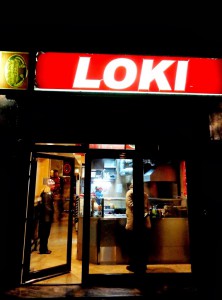 Loki, Belgrade | Food

Terazije, Belgrade