Discovering a new place is amazing.
Exploring unknown streets, getting lost among its characteristic alleys, tasting traditional food for the very first time, finding local street art and making new friends in a town where you knew nobody… they all are "Great Trip" essentials.
However, coming back to a place you already know can be even better!

That's what I thought during my 24 overwhelming hours in Belgrade: I did love to discover the capital of Serbia for the very first time last December, but this time I mastered the town, and it felt so great! :)
Discovering Belgrade streets turned into walking confidently across the city center, knowing where to go and taking shortcuts without stopping every ten minutes to check out the map.
I explored some districts I didn't have the time to visit in December, such as the posh area of Dedinje, where the Serbian Prince and other extremely wealthy people live, and the uprising neighborhood of Palilula, where I bet the party scene will move within the next months.
As it is forbidden to take pictures in Dedinje, I will share some pics I found on internet 'cause I really wanna show you how elegant this neighborhood is: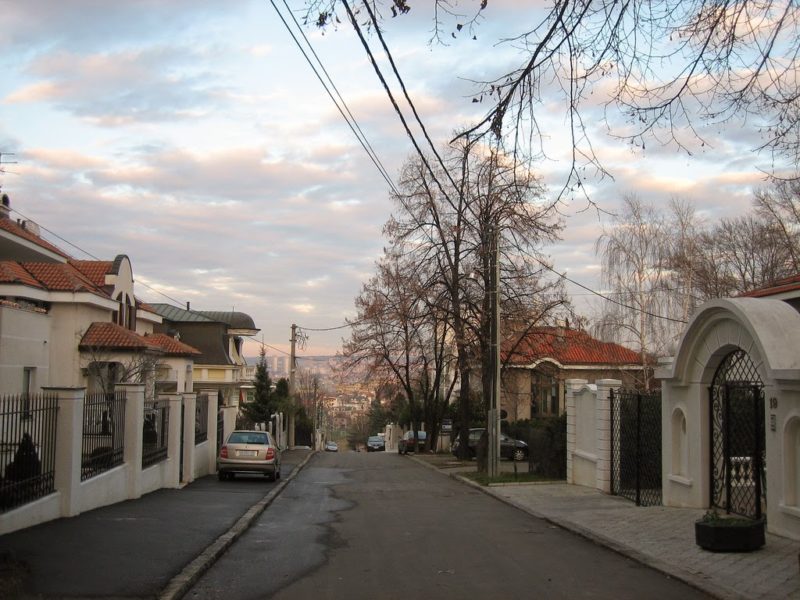 picture from commons.wikimedia.org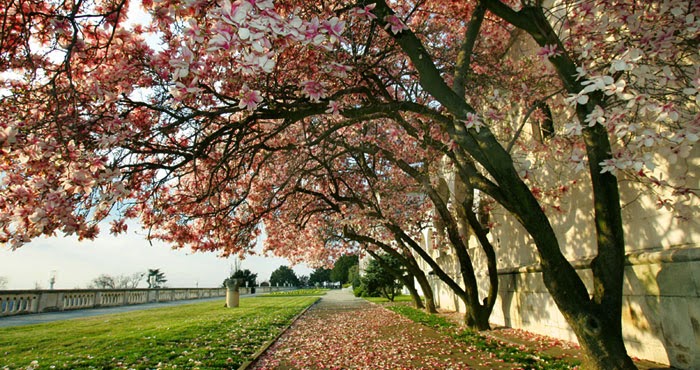 picture from voiceofserbia.org
Tasting traditional food and discovering Belgrade's best places to hang out turned into going without hesitation to the best bakeries in town (and yes, I did had three bureks in less than 24 hours!). Finally, I step into all those places I have been reading about since my last trip, such as the amazing jazz club Bašta located on a beautiful terrace overlooking the Brankov Most, the colorful Priča behind the Saint Sava temple and a fancy sushi restaurant at Beton Hala called Sakura.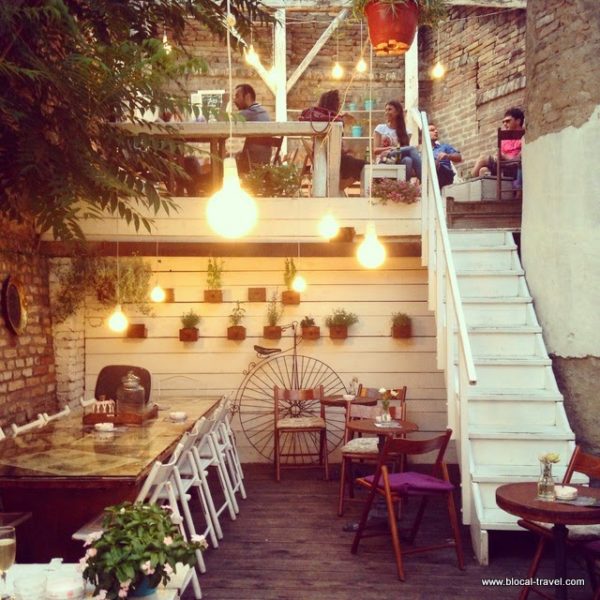 Bašta, Belgrade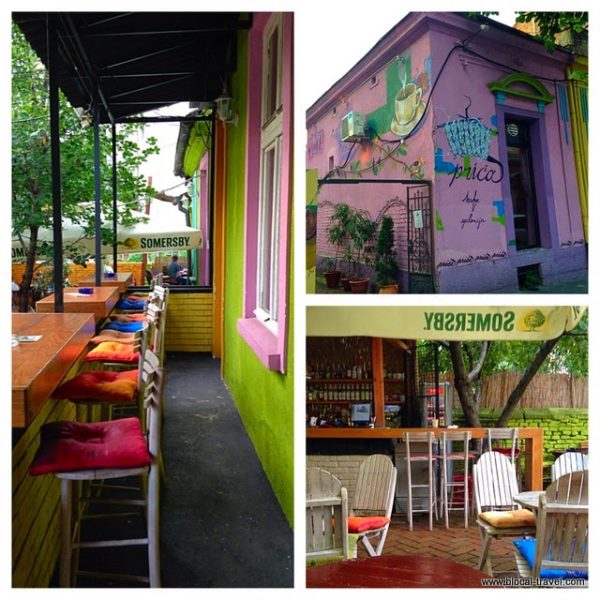 Pri

č

a, Belgrade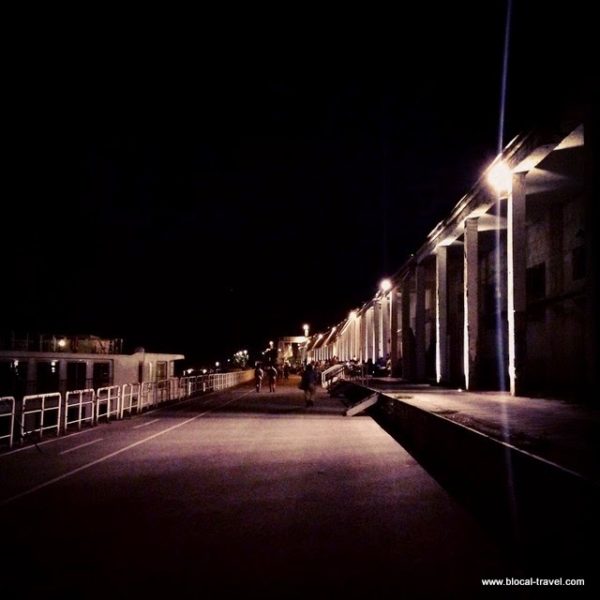 Beton Hala, Belgrade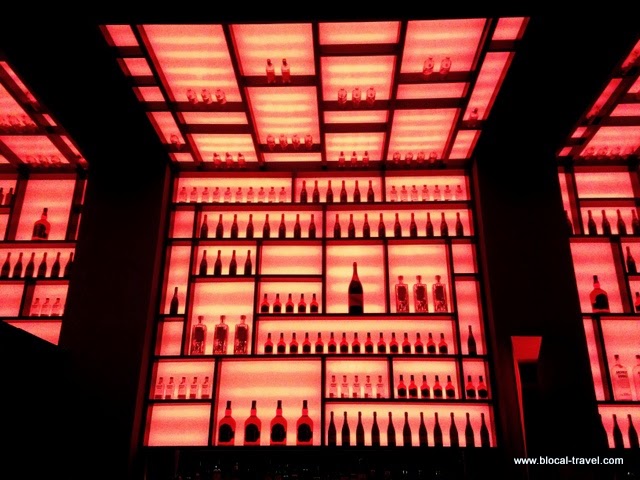 Sakura, Belgrade
And -of course- I came back to my favorite hipster venues in Belgrade such as Mikser House, KC Grad, and Supermarket Concept Store.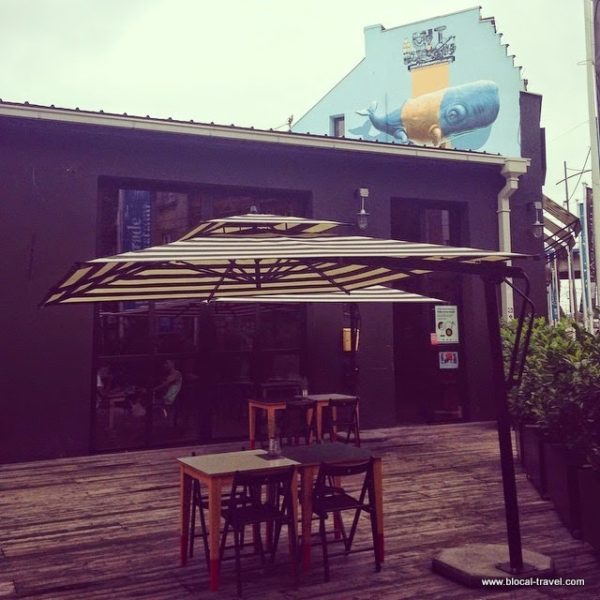 Mikser House, Belgrade – mural by Nevercrew
KC Grad, Belgrade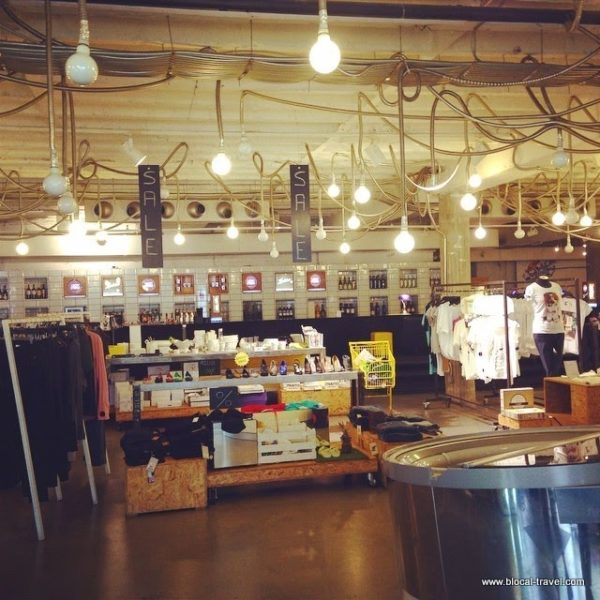 Supermarket Concept Store, Belgrade
Hunting for street art in Belgrade turned into going back to my Top 3 areas in Belgrade to find great street art, getting excited when spotting a new mural.
Meeting locals turned into a fancy dinner with Dragana, my editor from www.stillinbelgrade.com, with whom I have been in touch during the latest months sharing some articles and pictures for her fantastic website, but this was the first time we met in real life.
I even tested my trip planner ability showing Belgrade to Silvia in less than 24 hours, bringing her to my Top-3 favorite neighborhoods of Belgrade: Savamala, Dorćol, and Vračar,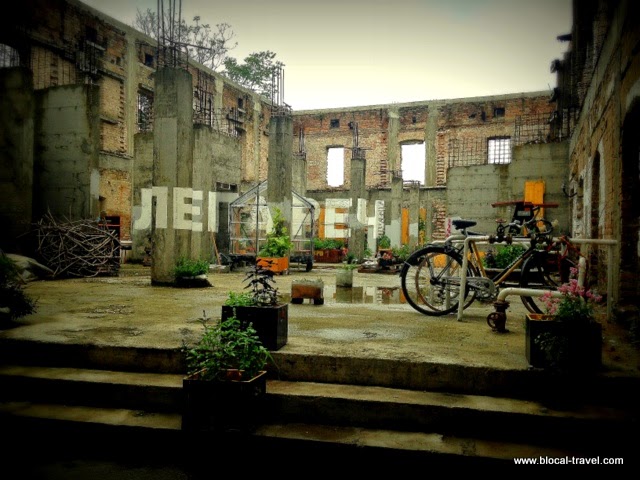 Savamala, Belgrade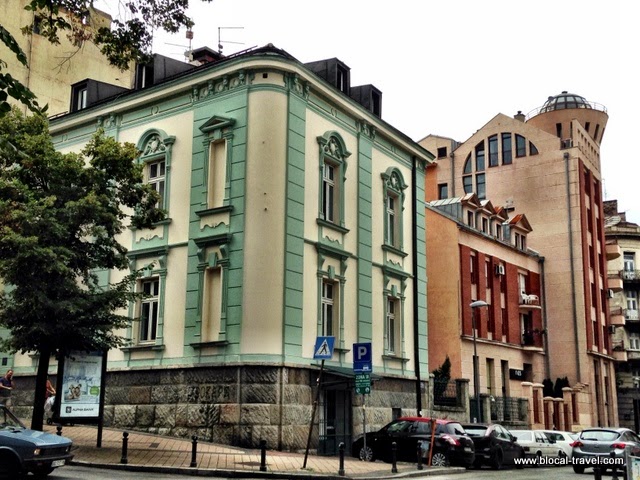 Dorćol, Belgrade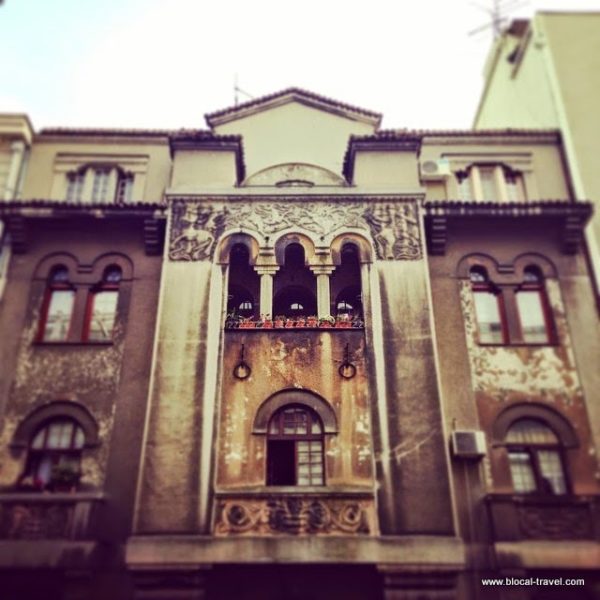 Vračar, Belgrade
as well as showing her the best of the beaten path: the Curch of Saint Mark's in Tašmajdan Park, Saint Sava Church and the Cathedral itself.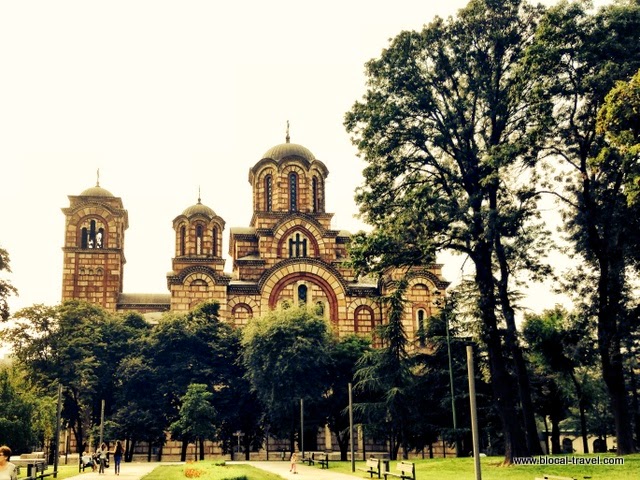 Saint Mark's, Belgrade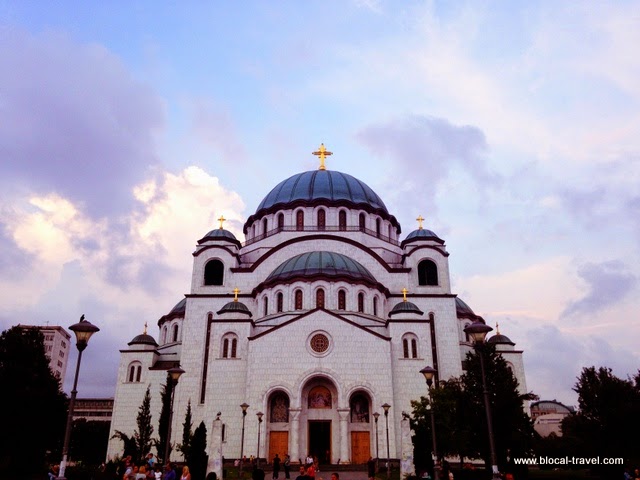 Saint Sava, Belgrade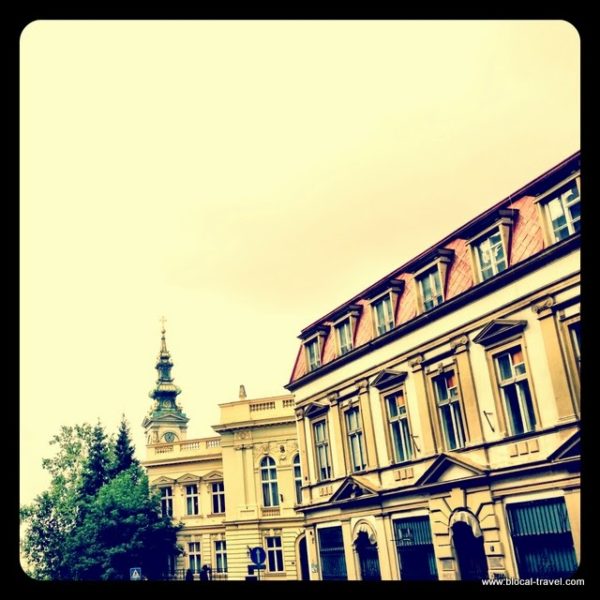 Saborna crkva (The Cathedral), Belgrade
We drove across the bustling Trg Republike and along Terazije boulevard,
and we walked along the picturesque Kosančićev Venac, as far as the pedestrian area around Knez Mihailova.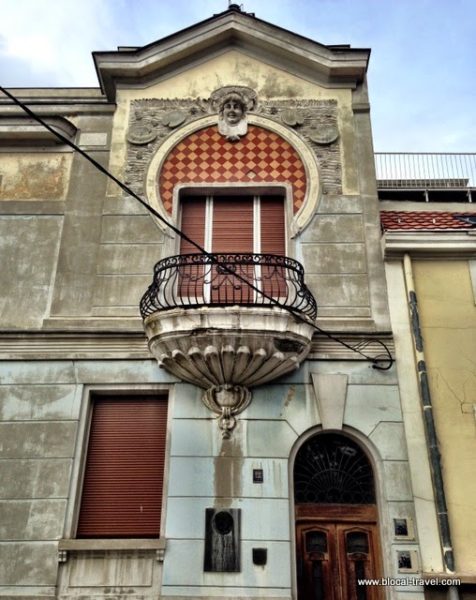 Kosančićev Venac, Belgrade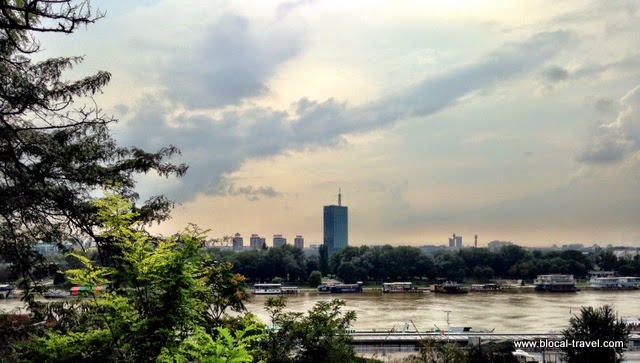 view from Kosančićev Venac, Belgrade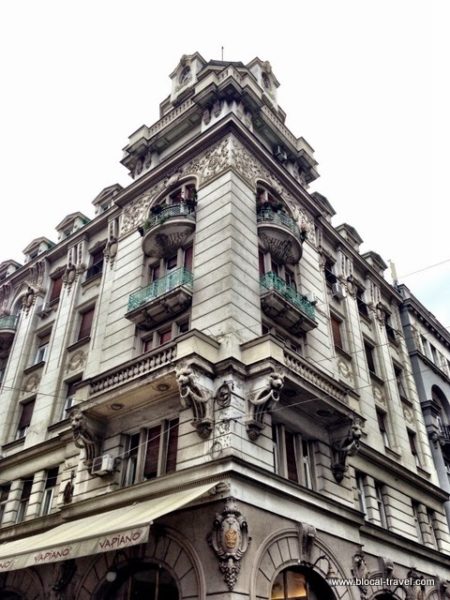 Knez Mihailova, Belgrade
Among the highlights of the day, I loved the architecture of the National Bank of Serbia, which was designed by Konstantin Jovanovic, an exponent of academic architecture well-known for his eclectic approach ranging from Renaissance influences to Baroque ornaments. The interiors are richly decorated in the neo-Renaissance style, and the wall paintings are amazingly beautiful, but what I especially loved is the glass ceiling!
I have only one regret: as the weather was shitty, we didn't have the chance to rest in the sunshine at Ada Ciganlija or on the Great War Island, but hopefully next time we are going to!
I can't think of a better way to celebrate my birthday: attending the Guca festival has been quite an experience, and Belgrade has proven itself (again!) one of the best towns in Europe.
And as I couldn't help taking hundreds of pictures of Belgrade, let's share a few more: