When they first asked me to join a cycleseeing tour through the Amsterdam Area I was still wearing a knee support after falling on King's Day. Being able to join the local influencer tour was, indeed, a great motivator. Biking is – without a doubt – the best way to explore Amsterdam, both the city center and the wider metropolitan area and I was eager to try two new routes developed by Cycleseeing Amsterdam, one heading towards the Amsterdam Beach and the other exploring the area where I live and work, the glorious Amsterdam Noord.
The undutch sun blessing over our weekend immediately called for bikinis: I have never thought this moment would ever come and yet there I was, heading to the rooftop of the Volkshotel – complete with a sauna, three hot tubs, and a breath-taking view over Amsterdam East – to meet the rest of the group.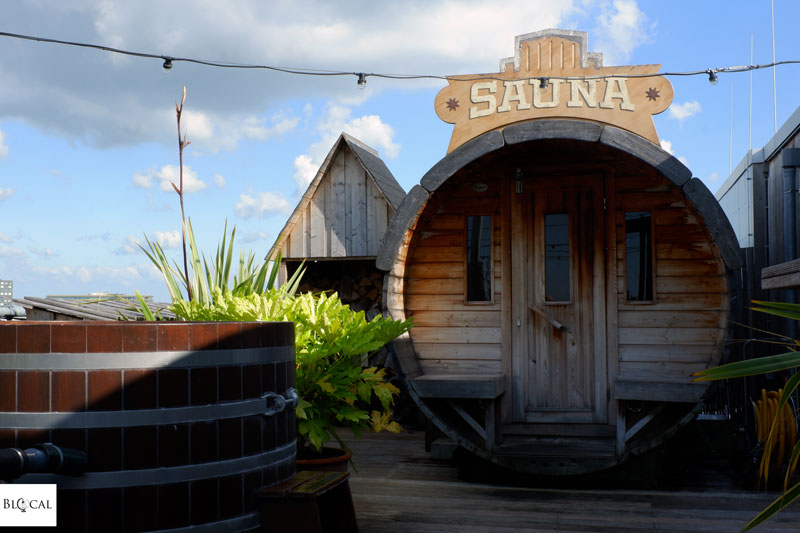 And once there, I still wouldn't get rid of my leather jacket, although I did share my colleagues' enthusiasm for such unexpected summer.
(Anyway, as lovely as its rooftop was, my favorite feature of the Volkshotel was the free co-working space at the ground floor, which is open to hotel guests and non-guests alike. For someone like me, who is always on hunt for laptop-friendly places where I can blog without being hounded by passive-aggressive baristas, this space was a great discovery.)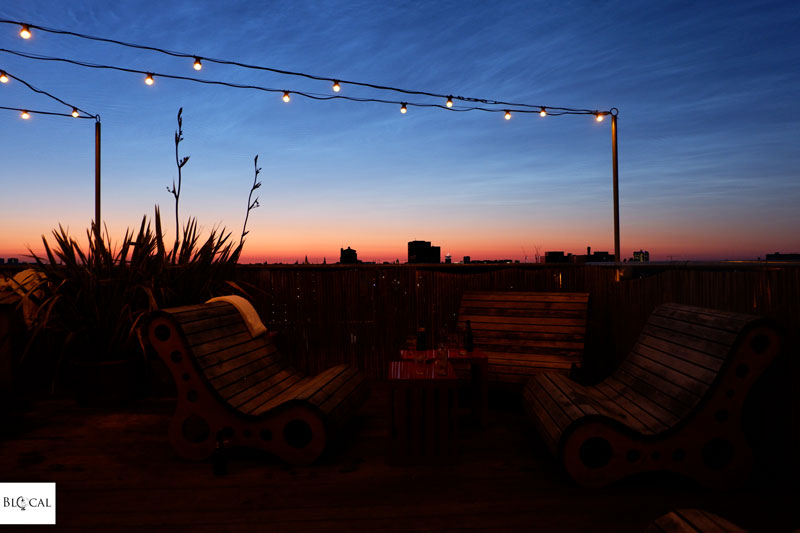 When it was time for dinner, we headed to Amsterdam Central Station. I walked through Central Station every other day, yet I didn't know that it was home to this hidden gem: the Gran Café Restaurant 1e Klas.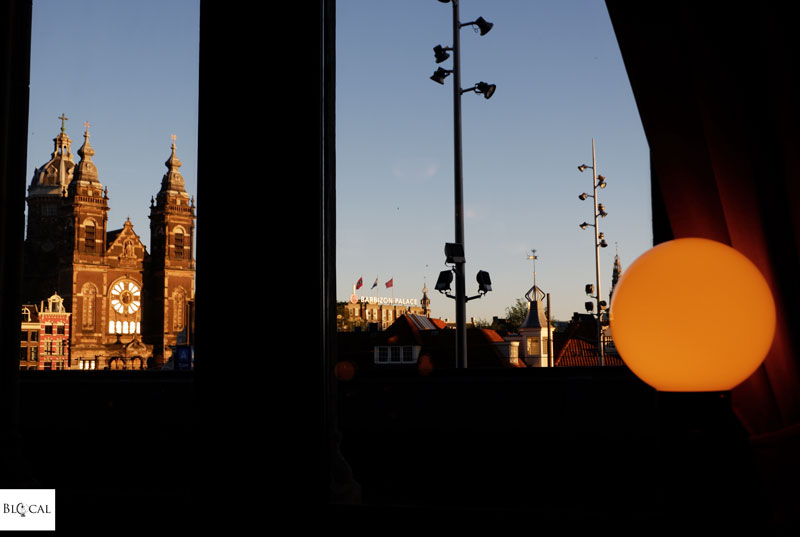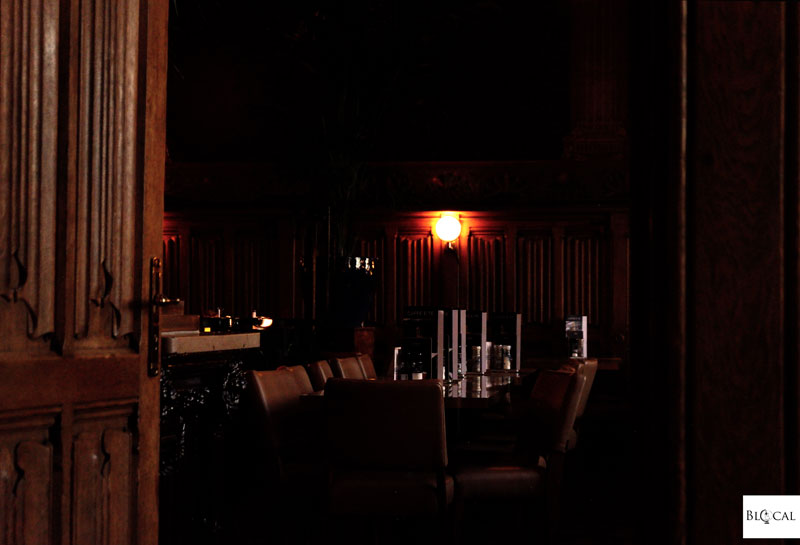 This pleasant surprise at the end of Platform 2B immediately set my expectations for next-day tours very high, since there is nothing I love more than discovering an unknown side of the places that make up my daily routine. And as our cycleseeing tour would have crossed the area where I live and work since I moved to Amsterdam, I couldn't wait to climb onto the seat of my bike!
Cycleseeing through Amsterdam Area: biking to Amsterdam Beach
It might have been because we stopped Instagraming whatever was on our way from the hotel to Central Station, but we did lose the train we were meant to catch. Oops. No biggie though; connections to Harlem station from Amsterdam Central are so frequent that our "Instagram duties" barely affected our Saturday schedule.
The first thing I realized when we arrived to Harlem was that it is super close, so close in fact that I've now put the medieval city on my house-hunting radar. Only a 15-minute train ride from Amsterdam Central, and half-way to the Amsterdam beach, Harlem was a truly pleasant discovery: I can easily picture myself living in one of the beautiful 18th-century villas we cycled past on our way to Zuid-Kennemerland National Park.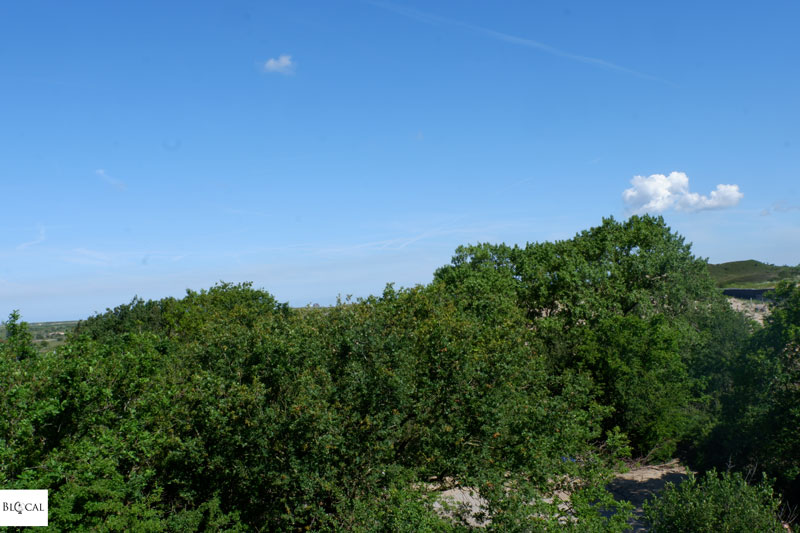 The first part of the route through the park goes across a rugged landscape made of vast forest, buckthorns, hawthorns, and more brush. We cycled beneath the scented shade of tall trees, cheered by the tweeting birds and – me, personally – by the never-too-slighting remarks of my Dutch colleagues, who were constantly asking me if "everything was okay" as I panted and pushed my bike over speeds I never dared reach before.
Soon the lush forest turned into the unique ecosystem of the Dutch dunes, which extends as far as the North Sea. Zigzagging up and down, we reached a promenade stretching along the coast – namely, Zanvoort aan Zee – dotted by traditional seaside vendors selling salted herring and trendy beach clubs. We, of course, stopped for a snack and a smoothie.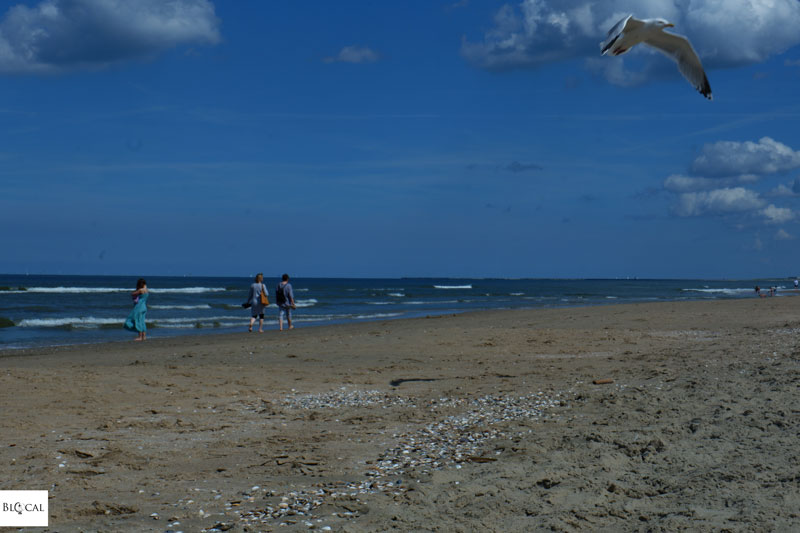 I was very skeptical about the Dutch sea. And even though I kept my leather jacket on while my Dutch colleagues were either sun bathing or surfing, I was pretty surprised that the water was quite clear for being a beach so close to a city. Perhaps I will give it a try later on this summer…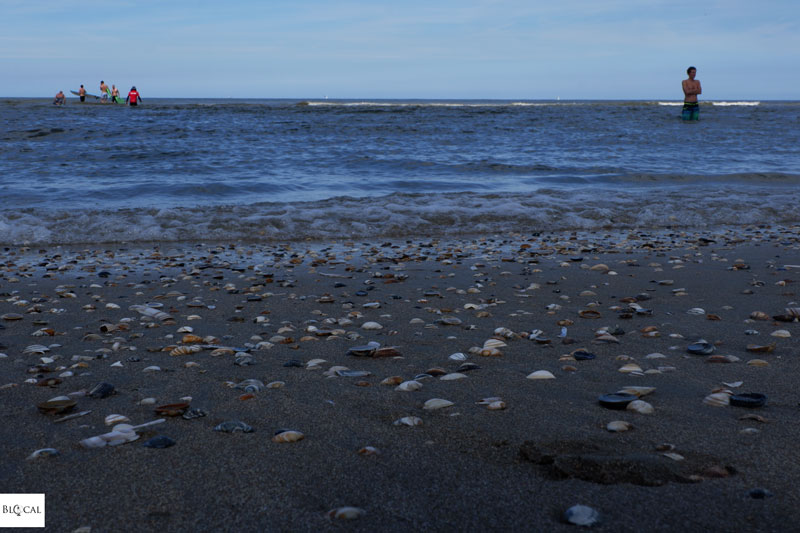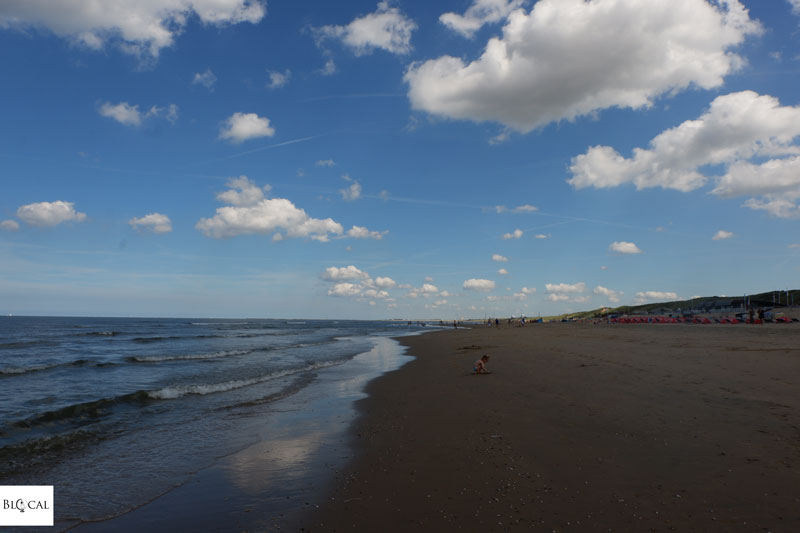 At this point of the day, we had accomplished "level 1" and "level 2" of the Amsterdam Beach Cycleseeing route. Built as a game (an idea that came to the mind of the creator while he was Pokemon Go-ing around the area with his sons) the Amsterdam Cycleseeing routes develop through different "levels", in order to allow you to cycle as much as you like. At the end of each level, you can either cycle further on or take a shortcut that, through an alternative path, brought us back at the starting point. By the time we enjoyed our postprandial coffee we were back to Central Station.
Cycleseeing through Amsterdam Area: Welcome to my neighborhood, Amsterdam Noord
Ever since my first visit to Amsterdam, I fell in love with the northern area of the city. In between the rural and the post-industrial, the authenticity of Amsterdam Noord stole my heart as I stepped off the (free) ferry connecting this land to Central Station. This is where I chose to live and the area I have been promising to blog about since when I moved here. (I haven't kept the promise, though, and that's why I was so eager to join this tour of the area led by A-North).
We cycled across Noorderpark heading to my favorite spot in Amsterdam: a very photogenic street nestled in a typical Dutch area – named Buiksloterdijk– made of 17th-century wooden houses.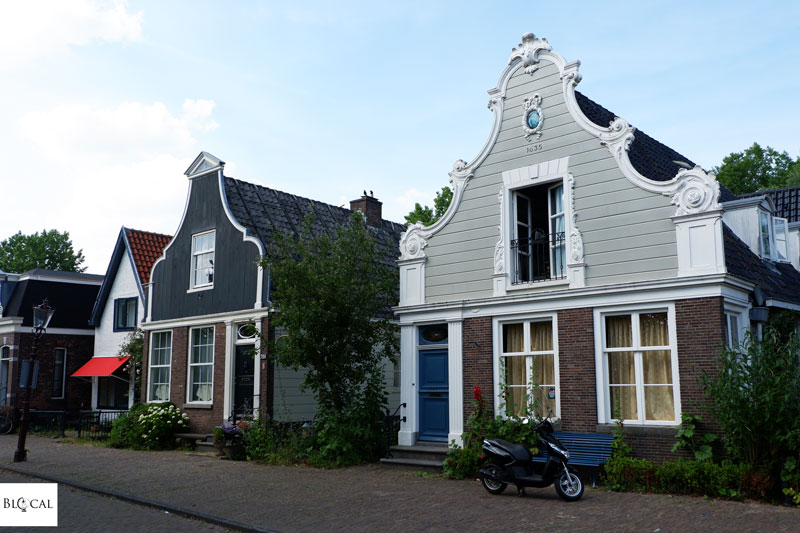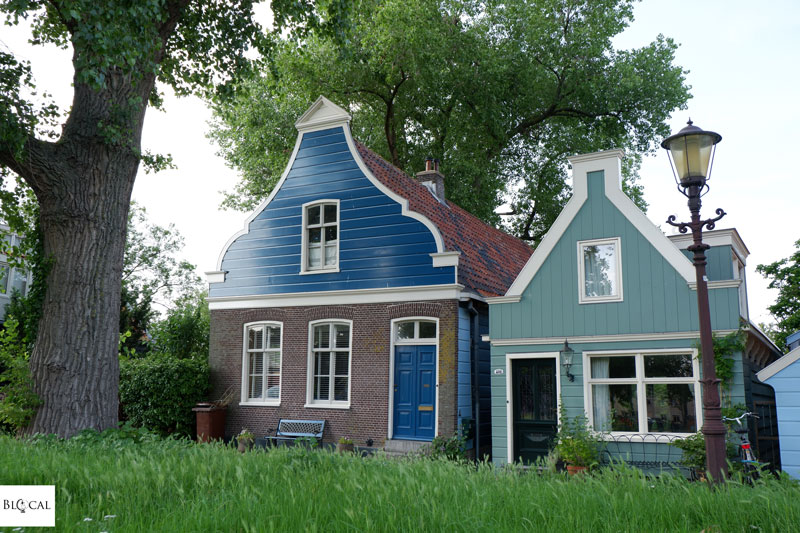 The area also features one of the few windmills you can still visit in Amsterdam – Krijtmolen d'Admiraal – and the only one located in Amsterdam Noord.
We carried on cycling along the North Holland Canal, which led us to an area of traditional Dutch villages and a lush countryside. Unfortunately, we didn't have enough time to explore all of these quintessentially Dutch suburbs, so we just visited one – IJ Pendam– before taking the shortcut that ends the 'level 2' of the Waterland Cycleseeing route.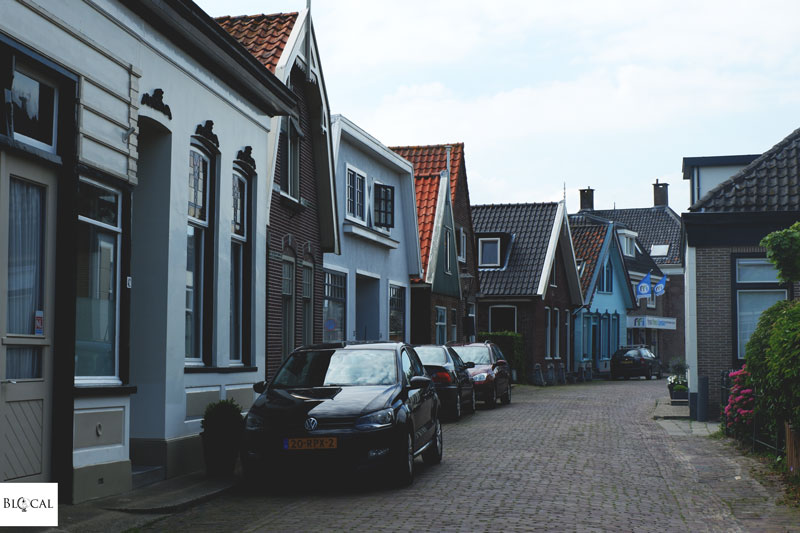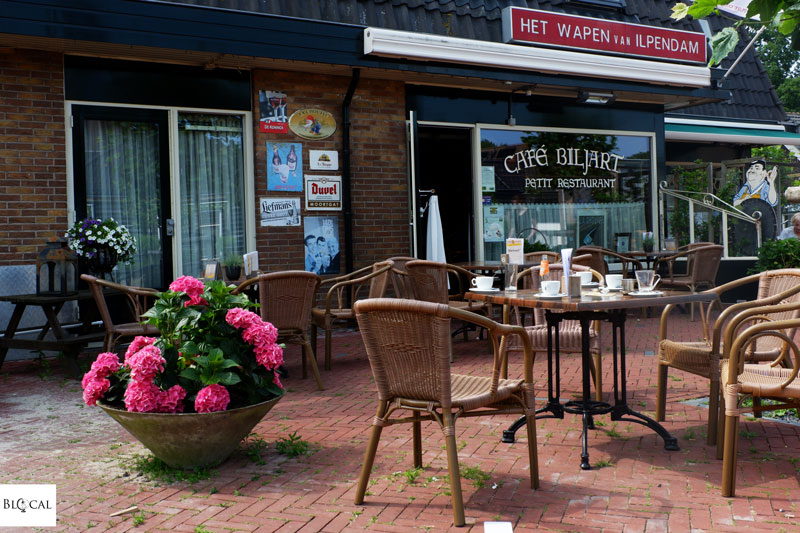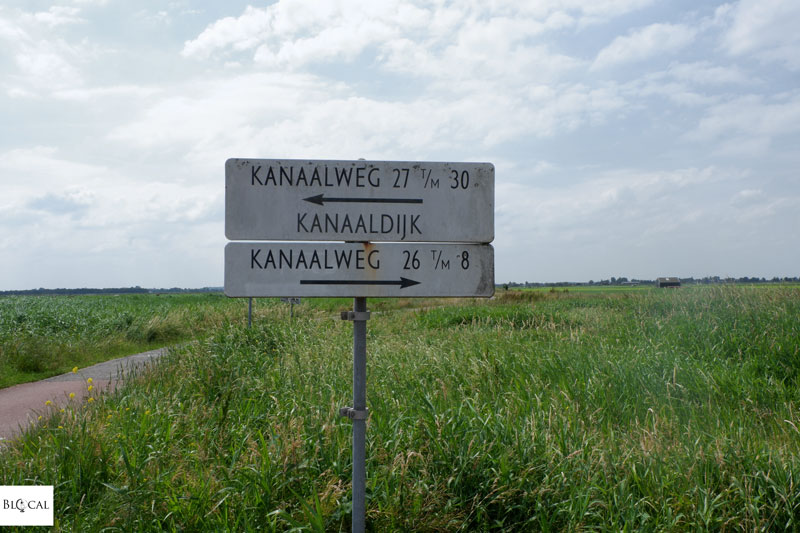 A colorful surprise awaited us on the alternative route, though; the Anton Heyboer art gallery, where the eccentric Petra, the last woman to have joined the commune of "the brides of Heyboer" before the artist's death, welcomed us to the place that used to be Anton Heyboer's atelier.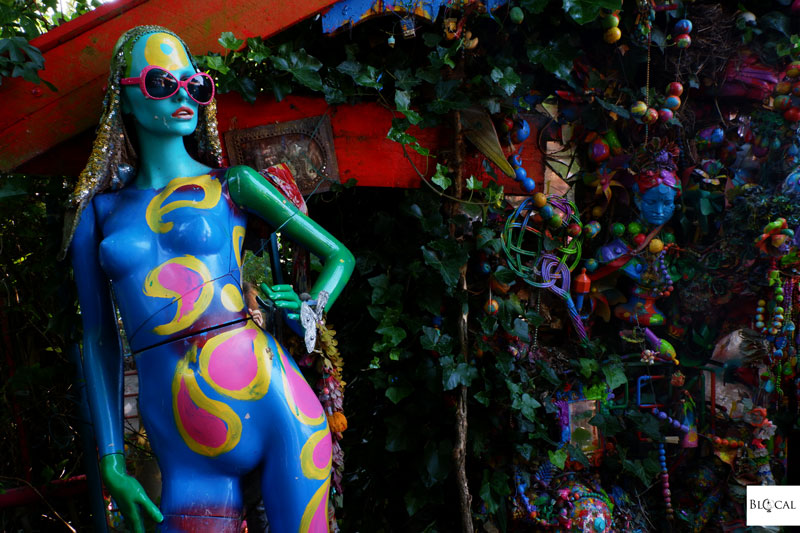 After this surreal insight into the colorful mind of Anton Heyboer, we rode to a completely different adventure: an aperitivo on a flat boat going through Amsterdam's waters, hosted by Family Koeman's farm.
Resting on the hay bales as we slowly slid along the water, we sipped wine and tasted cheese before climbing back onto our bikes to further explore Amsterdam's waterland: an area of open fields and grassy countryside characterized by many local species – among which the rare Dutch cow called "Brandrode Rund".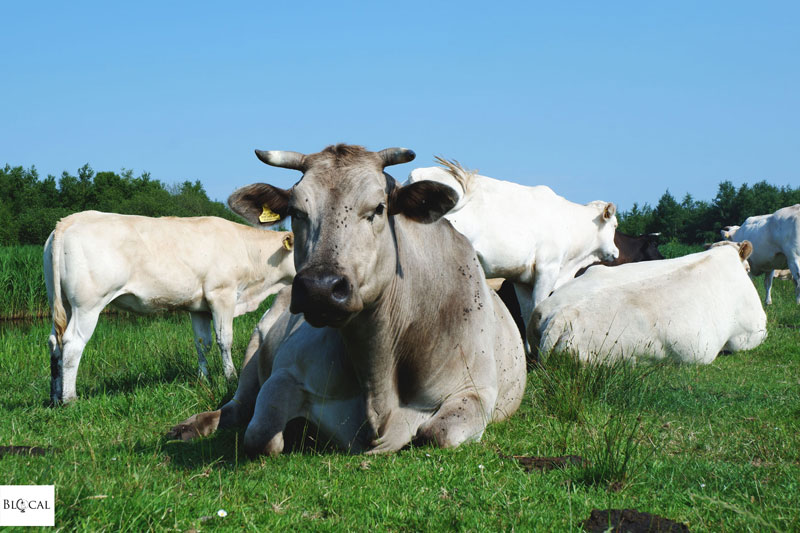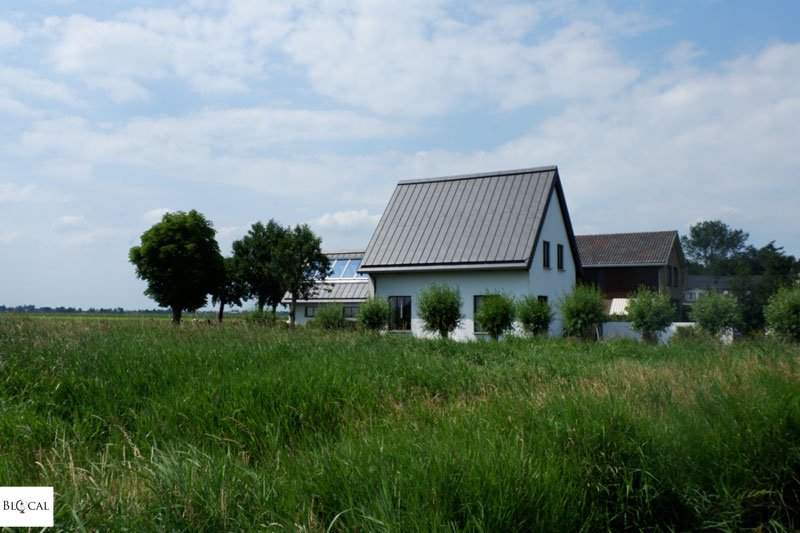 We rode beneath flocks of magnificent birds, leaving behind only the pungent smell of hay and cut grass as we cycled past people bathing in the ponds, which were hidden behind every turn of our unpaved path.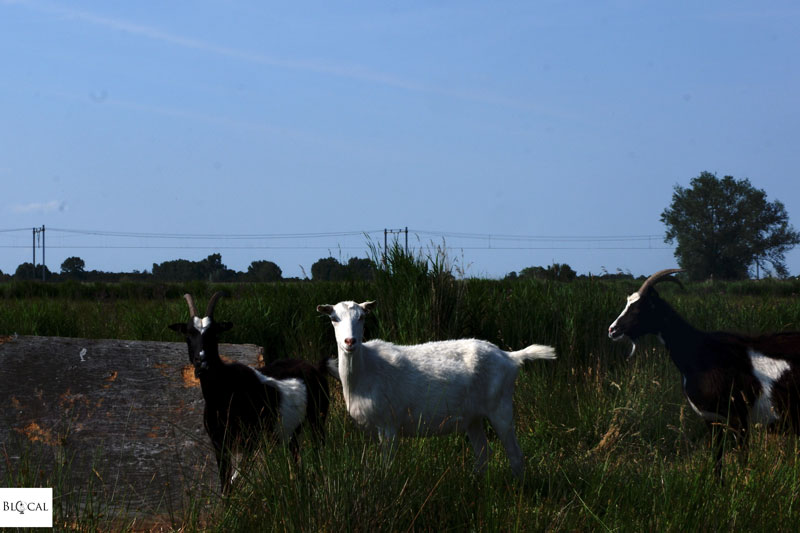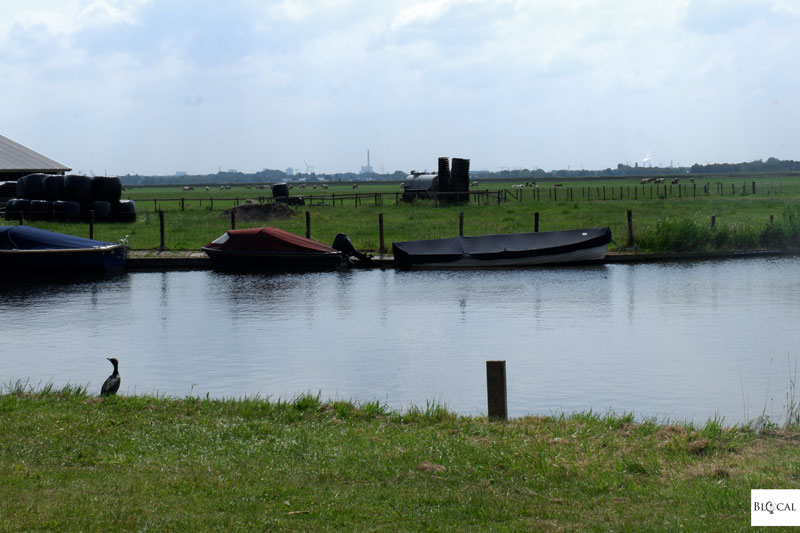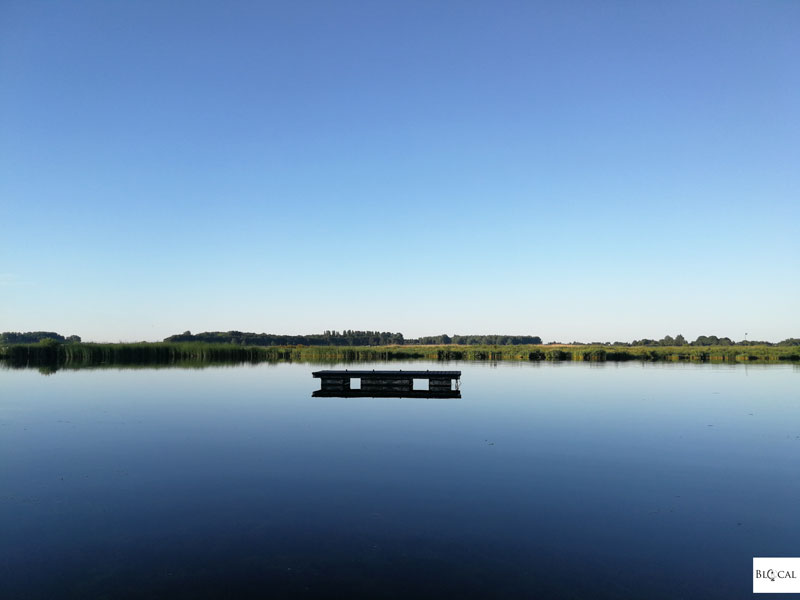 We rode as far as the windmill of Twiske, which is right outside my doorstep, hence my curiosity to finally being able to enter it on this exclusive tour. (The Twiske windmill is also where its guardian lives, though, and he kindly asked us to not take photos).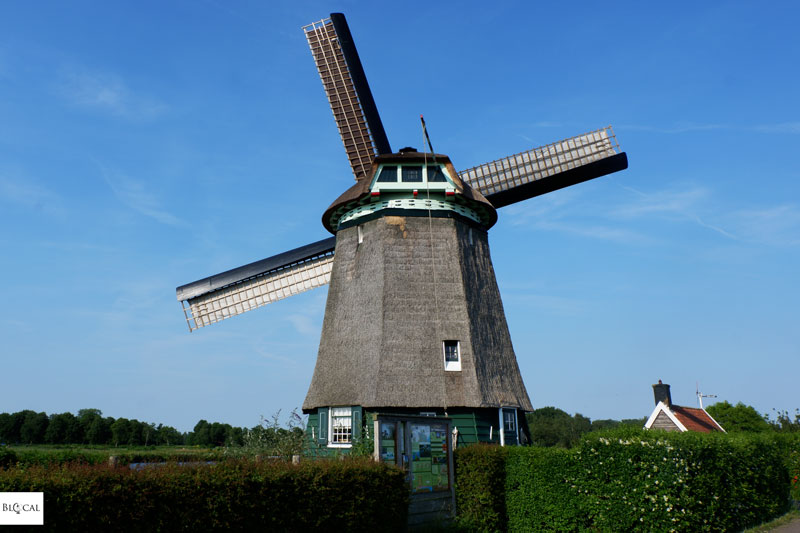 Flushed and quite hungry, we eventually reached the final stop of our tour of Amsterdam Noord, which also happens to be one of my favorite places ever: Cafè De Ceuvel. Despite the name, which absolutely refuses to flatter any person who isn't fluent in Dutch, the place is ace – as it is so much more than what it is suggested by its "title".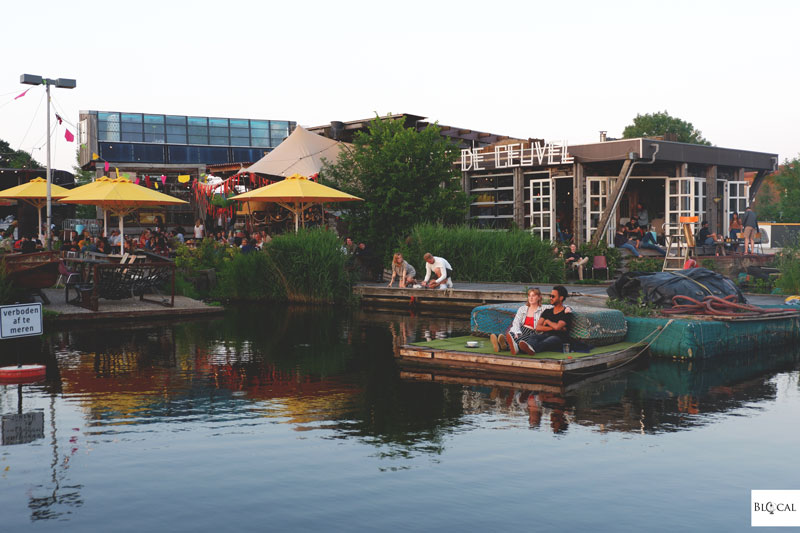 Cafè De Ceuvel is born from the team of architects who won a competition for cleaning the soil in this formerly industrialized area. It is a sustainable workplace for creative and social enterprises that have their floating studio, a regenerative urban oasis, a cultural space, and a lovely café.
Once we arrived, everybody gazed in awe at the open terrace that expands into the water and then retreats behind the vegetation. It is unanimously considered one of the greatest terraces in Amsterdam, but since I personally discovered this café in the wintertime, I'm also a big fan of playing board games indoors by its cracking fire.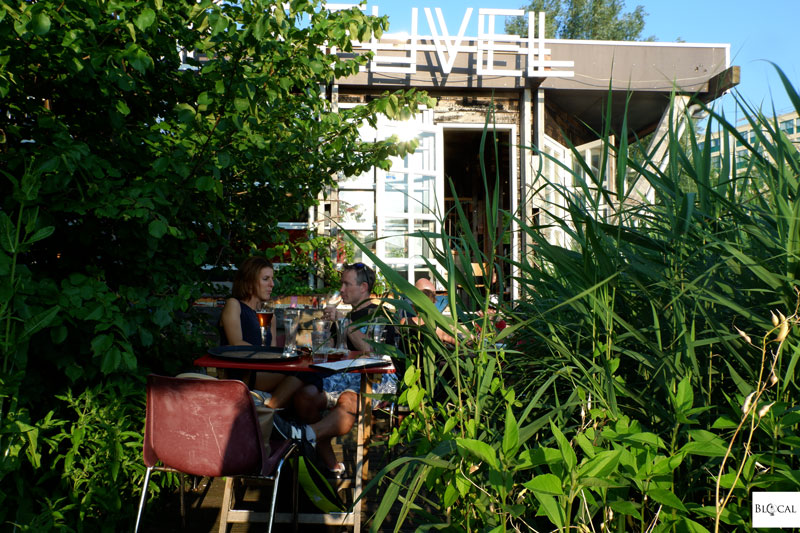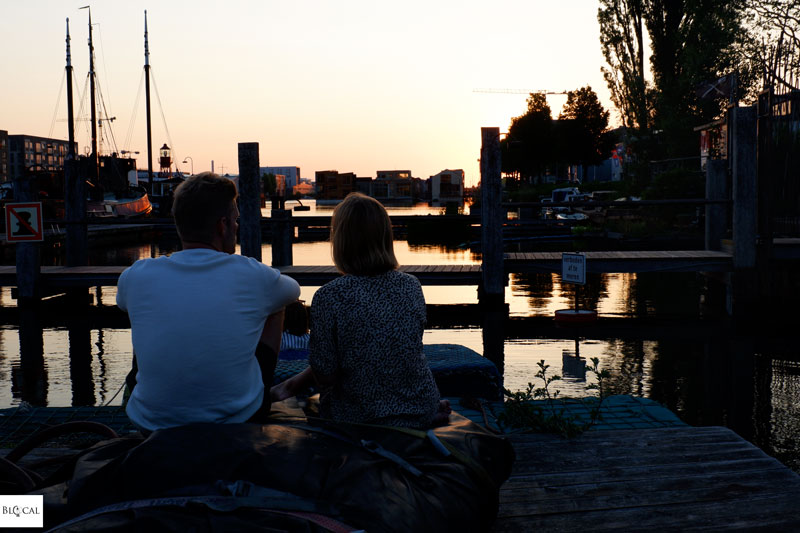 Also, after complaining for months about the food you'll find in Dutch supermarkets as any other Italian living in Amsterdam, I found out that De Ceuvel is also the collecting point of Boeren en Buren –a community buying from local farmers and producers. I now order fresh products on their website and cycle to Café De Ceuvel every Tuesday to collect my order, often combining the errand with a beer on De Ceuvel's floating terrace with my friends.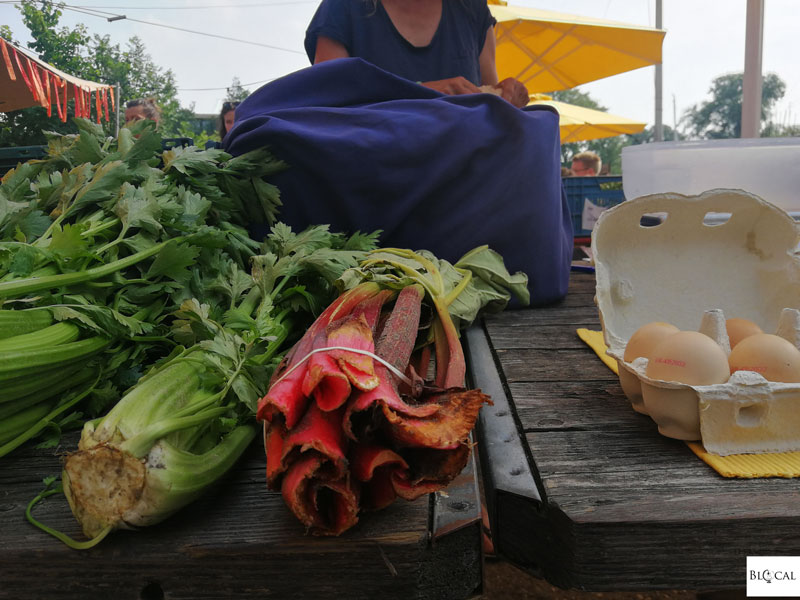 Now, every time I cook the fresh products I've gotten at Café De Ceuvel I'm even more convinced that sometimes all you need is to discover an unknown side of the places that make up your daily routine to make it even better.
Enjoy our 40-kilometer cycleseeing adventure by checking out my #AmsterdamArea stories on Instagram.
More about #AmsterdamArea
Here are two blog posts I wrote last year, when I was invited to experience the Amsterdam Area's routes of "Castles & Gardens" and "The New Land". Back then I was still living in Italy, and attending that press trip kicked off the dominoes of events that led me to the job, along with the life, I very much enjoy today. Now that I wrote yet another blog post about the Amsterdam Area, while truly believing that there are no coincidences, my itchy feet want to climb back on that bike. After all, Dutch Summer has just begun.
Disclaimer: I cycled through Amsterdam as part of a blog tour organized by Amsterdam & Partners. However, and as always, all of the opinions expressed here are my own.
Enjoy the after movie of our cycleseeying trip!