What could possibly go wrong?
A few hours after setting my foot in Amsterdam for the very first time, I discovered that the artist I was supposed to write about –who happened to be from Egypt- hadn't been as lucky as me in crossing the Dutch border. As I waited for him to get a proper visa, I was left with some unplanned days to spend, all by myself, in a city where I didn't know anyone.
I did have a 'facebook friend' from Amsterdam, though. His name is Peter Ernst Coolen and, from what I could see through his profile, he was quite into street art. I quickly developed a plan B -writing a '
street art guide' blogpost
– and got in touch with my facebook acquaintance to ask where I could spot some murals in Amsterdam. Peter replied that I could go visit him in the Northern area of the city. Because, well, he was only building the largest street art and graffiti museum in the world.
I will never forget the moment I entered the former shipyard at NDSM. Rays of undutch sun were entering the vast, empty factory through the broken panes of the ceiling. We walked through gatherings of rain water on the uneven floor; puddles made of drops quitely waiting for something to happen, yet already in excited tension. Looking up at the large-scale artworks hung around the place, I could recognize the familiar traits of many artists I've been writing about in recent years; artists who had been there and left their trace behind -like in the purest tradition of graffiti writing.
I don't remember too much of what happened after that 'wow' moment, although I can still feel the fervor I felt after the ephiphany where I found my 'next chapter'. Or, as the German guy put it, the first chapter for one of those crazy, hippie-dude kind of stories that usually begins with: "I was at Woodstock".
The Amsterdam Diaries #1: The Prologue's Epilogue
Then, the Dutchie happened. Well, to be honest with you, "happened" is quite an overstatement for something that just happened inside my head. But I couldn't help falling for someone who knows the city HE IS FROM so well (duh, I know, I should start aiming a bit higher with guys).
Suddenly, Happiness was within reach: over the course of one single, out-of-nowhere weekend in Amsterdam I accidentally found my next chapter, and a charming character to boot.
What could possibly go wrong?
To be continued…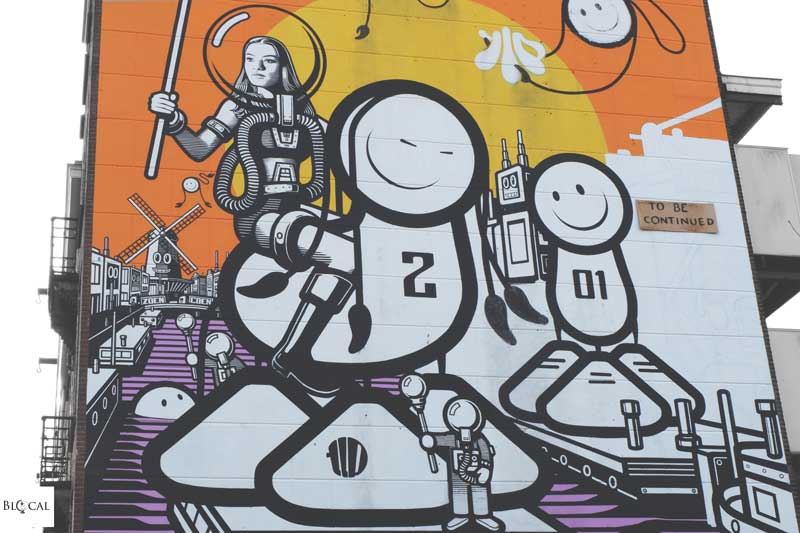 Did you know that this blogging series has its own playlist on spotify?