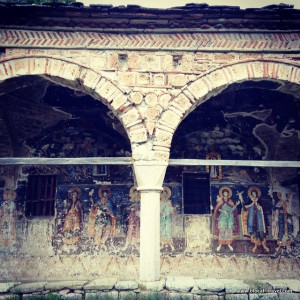 We left the car right outside the entrance of Voskopoja. The parking lot was empty and the village looked deserted, apart from a few old men drinking and smoking under the porch of the local bar. Our plan was to visit the frescoed churches, which recall a time when Voskopoja was a cosmopolitan metropolis, a centre of arts and cultures and the second largest city of the Ottoman Balkans after Istanbul.
This mountain village in south-eastern Albania isn't mentioned in guidebooks, so without any information on how to visit its Byzantine churches we just took the first street off the parking lot and walked our way through the village.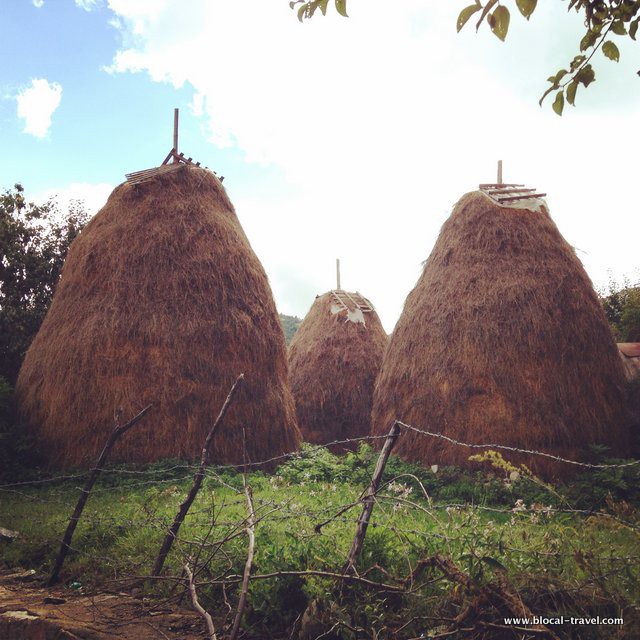 The street was unpaved and the air smelled of that pungent mix of cut grass and goats; we walked past small stone houses until we finally found the first church, enclosed by the traditional wall of red stones, with its Byzantine frescoes in plain view under the covered porch.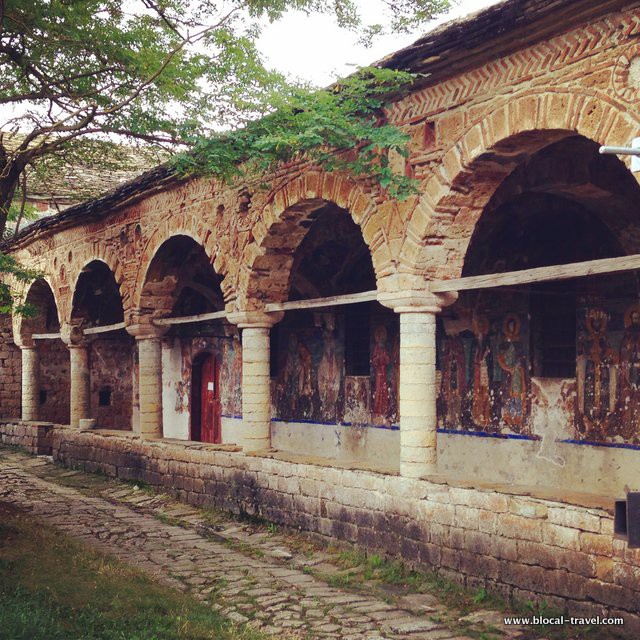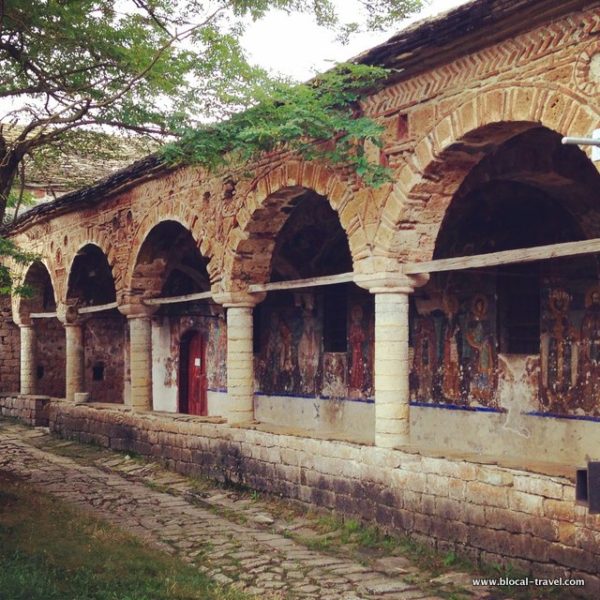 We got closer, took our cameras out of the bags and pushed the gate, but it was locked and we couldn't get in. As we still had many other churches left to explore, we didn't worry too much about this set-back and carried on. We walked past a herd of goats and a few more abandoned houses until we found another church, which was firmly closed just like the first one. We kept walking past more stone houses and more goats, until the spaces between the houses became larger and larger and, eventually, gave way to the fern forest.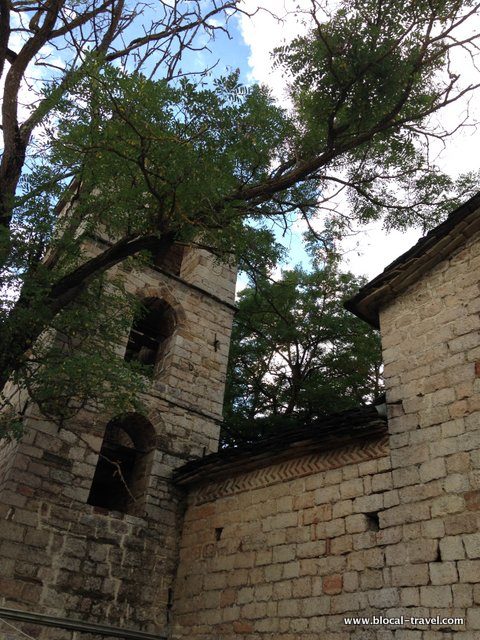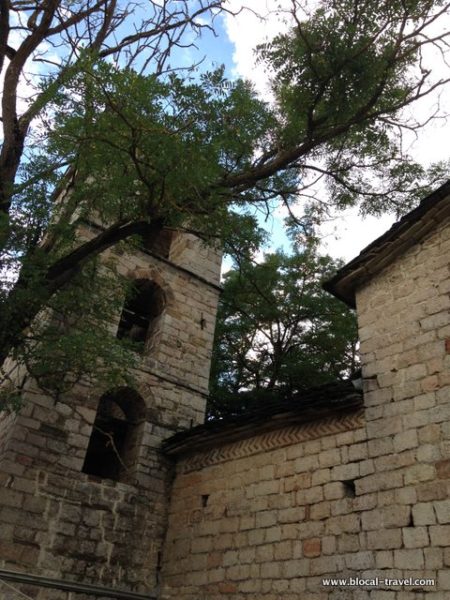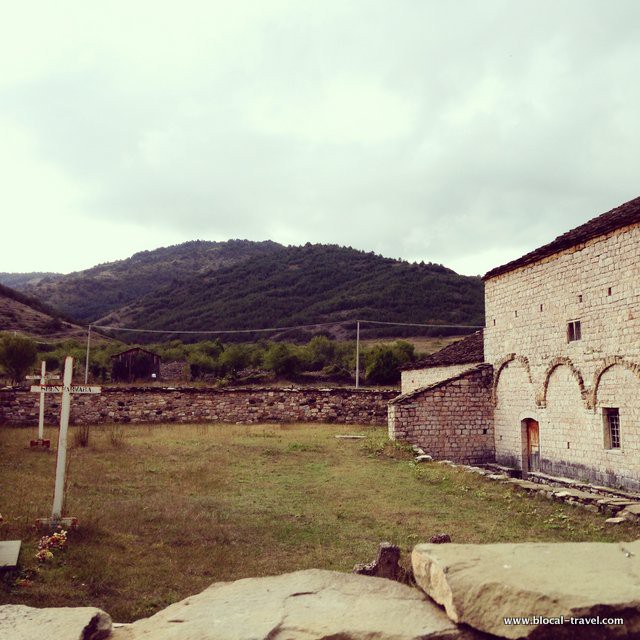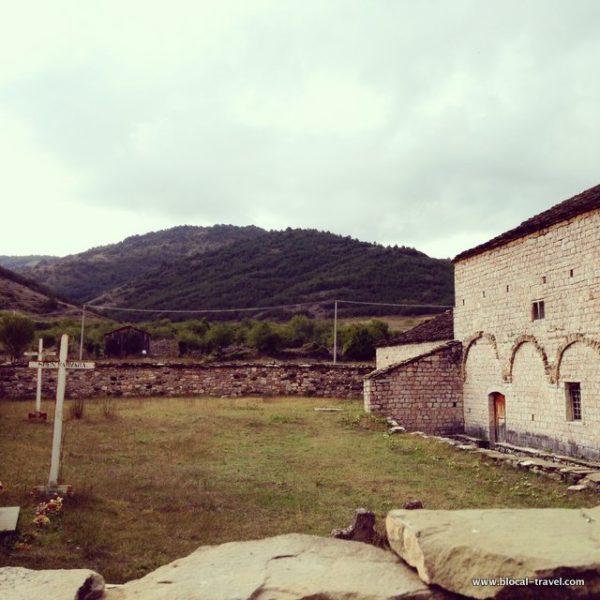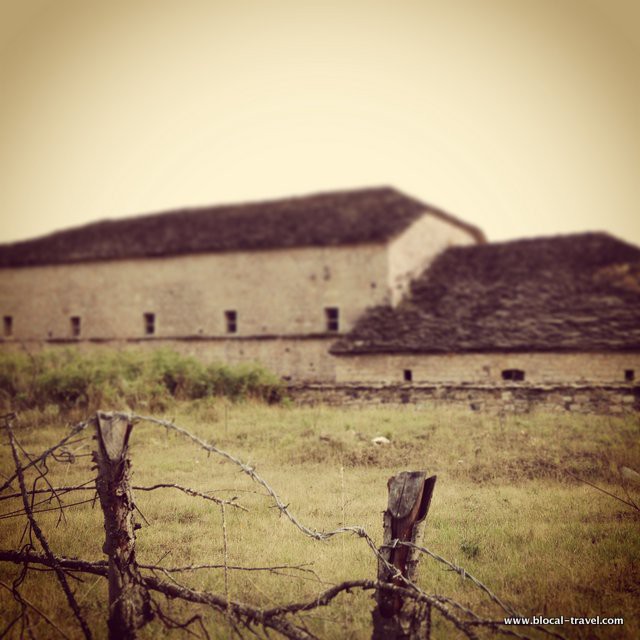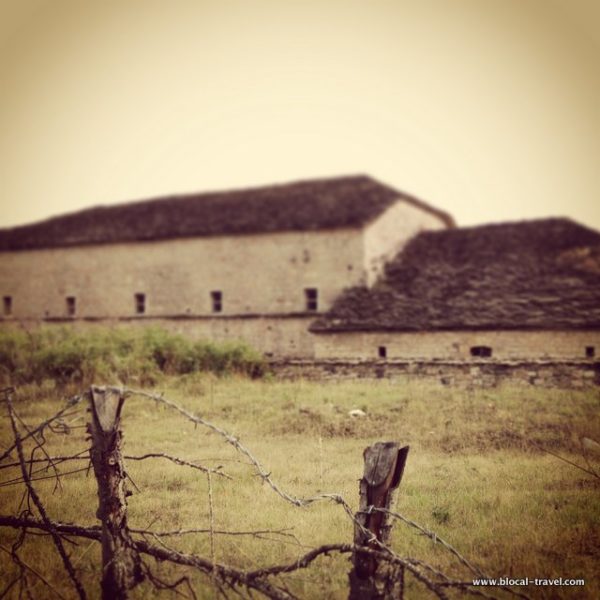 On our way back along the parallel street, we heard someone calling to us.
"Hey girls, where are you from?"
"Italy"
"And what are you doing in Voskopoja?"
"We want to visit the churches. Do you know how can we get in?"
"You need a key"
"Who has the key?"
"mmm.. Perhaps Peti has it"
"Thanks! And where can we find Peti?"
"I don't know. I haven't seen him today".
So we just needed to find Peti and get the key. How difficult could that be considering that Voskopoja has less than 500 inhabitants? We turned back, walking past more closed churches, more goats, more houses. We met a goatherd and asked him about Peti; he didn't know where he was, but he guessed he could be at the bar on the main square, and so we were back at our starting point. Under the porch, there were the same old men, sitting at the same table, with a less empty ashtray between them. We sat at the nearest table, ordered a Turkish coffee and when the waiter brought the copper coffee pot we asked the question.
"Peti should be somewhere around, let me call him for you"
But, of course, Peti's phone was unreachable.
Our confidence begun to waver; in less than two hours the sun would go down and we still hadn't found Peti and his precious key. We headed towards another couple of churches well outside today's Voskopoja, which proves that the town was way larger during its glorious time. While we were peeping over the surrounding wall of yet another closed church, we spotted a group of local kids climbing over and, without thinking twice, we were in. At last we could get a closer look at the frescoed walls and peep through the windows.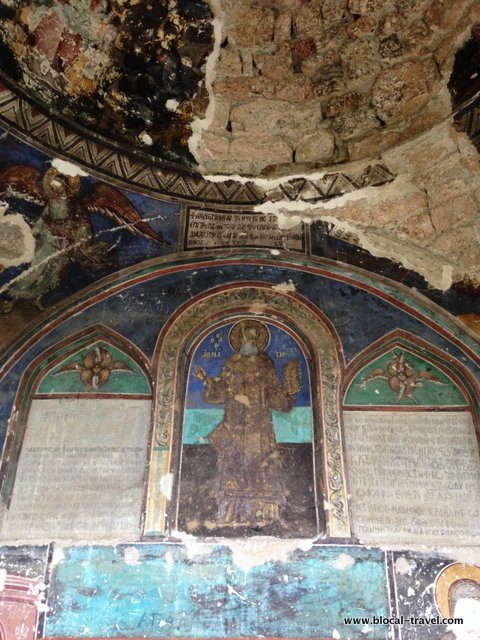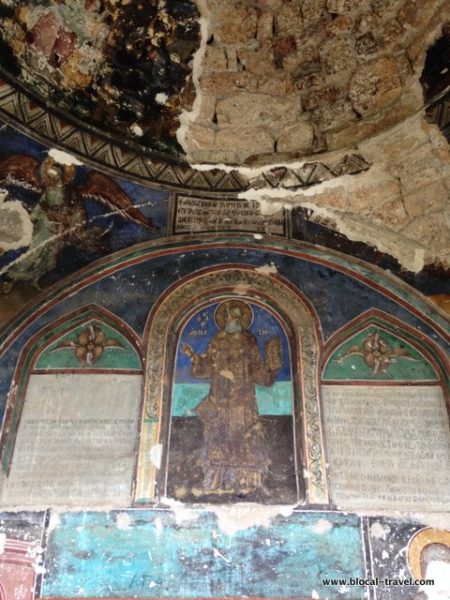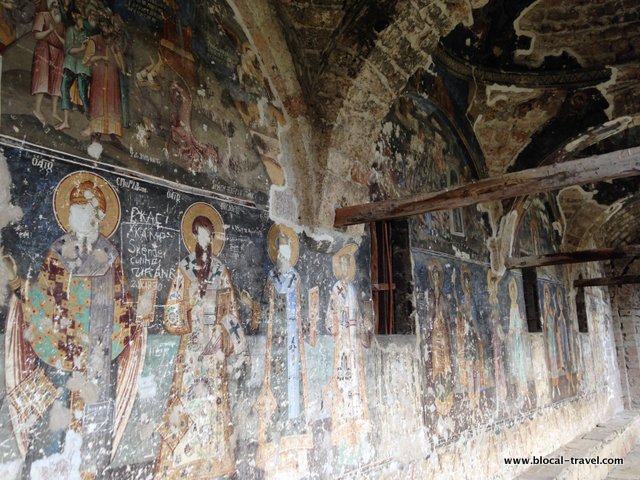 On the path leading to the church a couple of tourists were waving at us. They came closer and from their red cheeks we could see they had been hiking in the surrounding area looking for Peti's key, as we had. They looked glad, relieved, exactly how we would have looked after spotting someone indulging in taking pictures under the frescoed porch of an apparently closed church.
This travel story first appeared in "The ultimate book of: travel experiences" (Lulu, 2015) 
PEEK THROUGH: You can see Voskopoja's frescoed churches in my travel video "My 13-day road-trip through Southern Albania…in 130 seconds!"
You can hover over these (or any image) to quickly pin it!