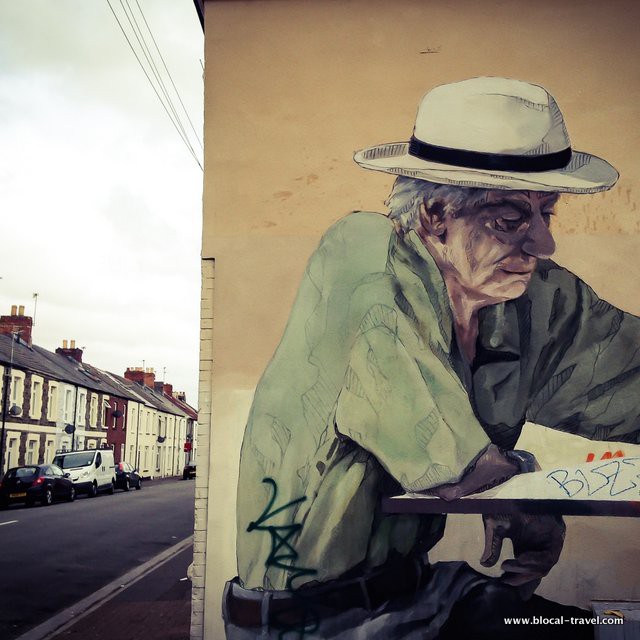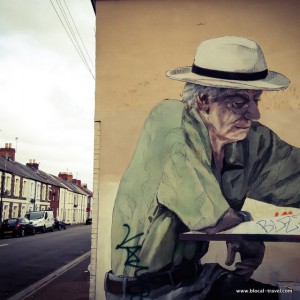 Even if Cardiff is better known for its love of rugby, during Euro2016 football championship the town was just as vibrant and euphoric.
Watching the mass outpouring of joy on Cardiff streets when the national team had defeated England made me decide that my first day trip from Bristol must have been to the capital city of Wales.
Sport is a huge part of Welsh national pride, and although when I finally managed to visit Cardiff the Wales team had been already eliminated, the town was still pervaded by its notorious sport-hysteria and football fans were getting ready for the final Euro2016 match, which was taking place on that day.
We arrived in Cardiff in the early morning after a short train journey through herds of grazing animals and the bright colours of Wales' countryside glistening in the misty rain.
Our exploration began from the city centre, an area where modern buildings outreach Victorian houses, giving the sense of a place that had been just put there rather than a place that had grown organically.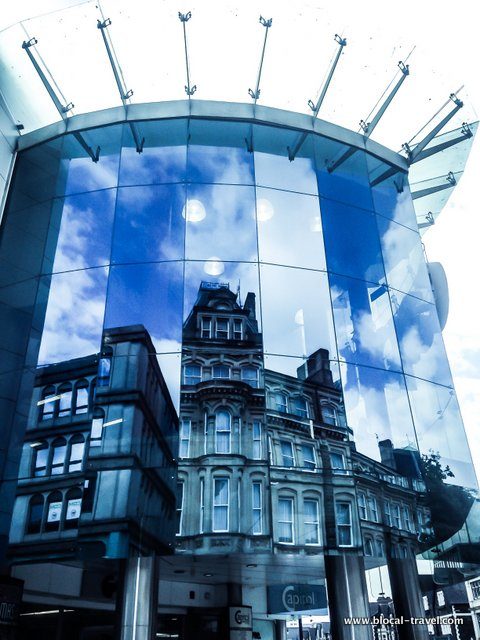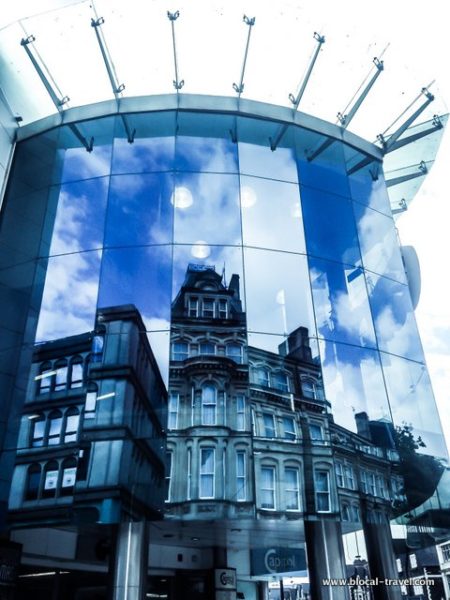 However, my agenda wasn't centred on Cardiff's Victorian architecture, but it was revolving around its more recent street art scene. Bristol might be the capital town of street art in the UK, but also Cardiff has livened up its dull walls, or –better- its "Empty Walls", as the name of the street art festival that brought a colourful revolution to the Welsh capital.
Hunting for Street Art in Cardiff
As soon as we exited the train station, I spotted the first street art of our hunt: a paste-up work by the photographer Dan Green depicting the Welsh musician Guto Dafis, a master in traditional Welsh music (how patriotic are those Welsh people, btw?).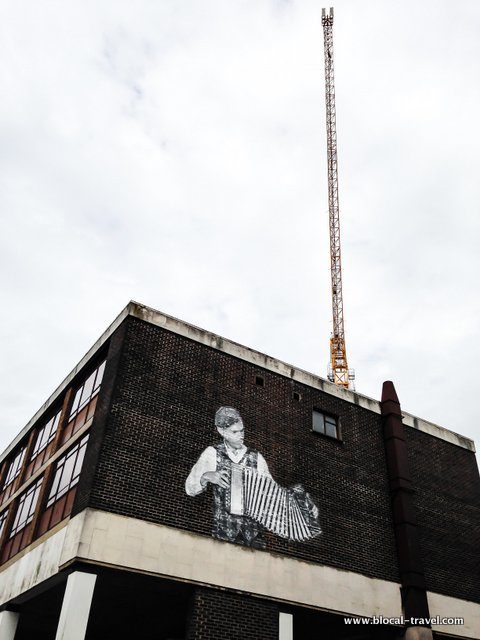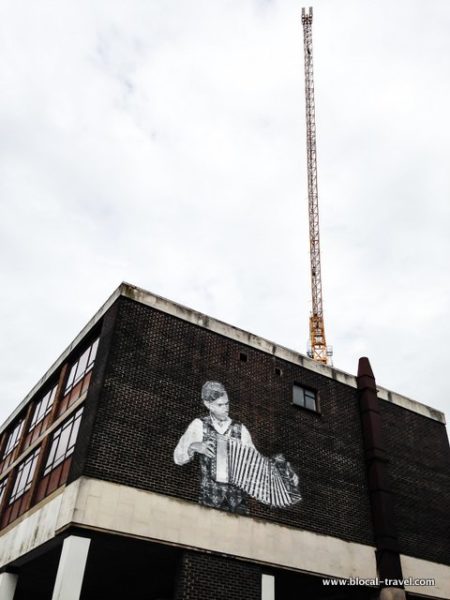 At the other side of that same block, therefore on Wood Street, there is a stunning mural by Phlegm, which unfortunately I found half covered with scaffoldings. Heavily influenced by Phlegm's experience in comic illustrations, this artwork is inspired by the "Mari Lwyd", an ancient Welsh tradition that sees people going around with a horse skull during Christmas times. Here, Phlegm's iconic characters are carrying the highly detailed, animal-shaped structure along a tortuous path.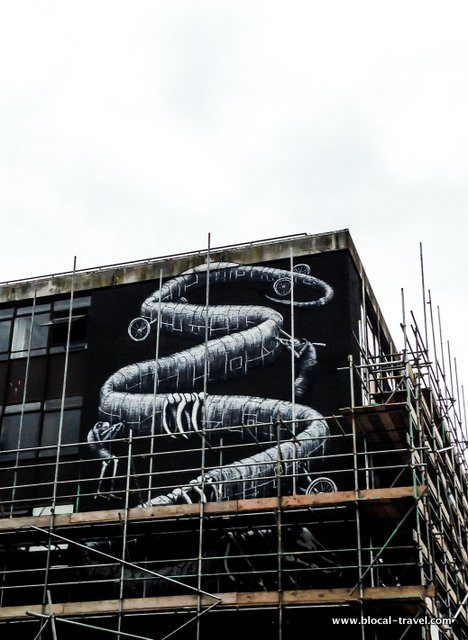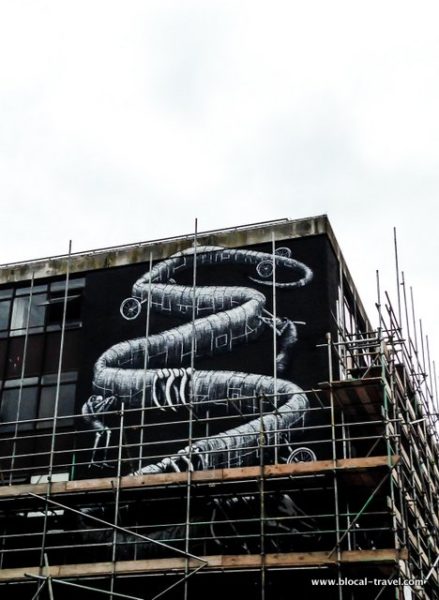 Still on Wood Street, there are two pieces by the German graphic designer Kera, whose style is characterized by bold-and-bright geometric shapes and patterns.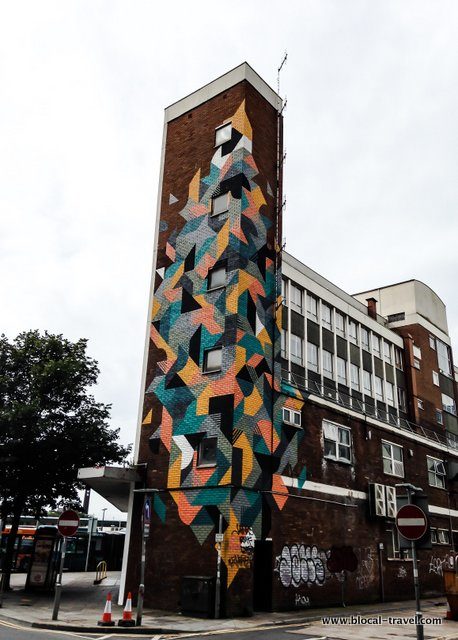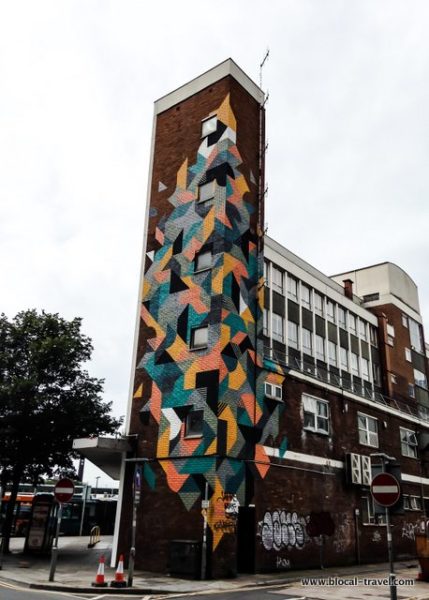 I found this second work quite unusual because it is painted on a riddled surface made up of several warped metal panels, rather than on a proper wall.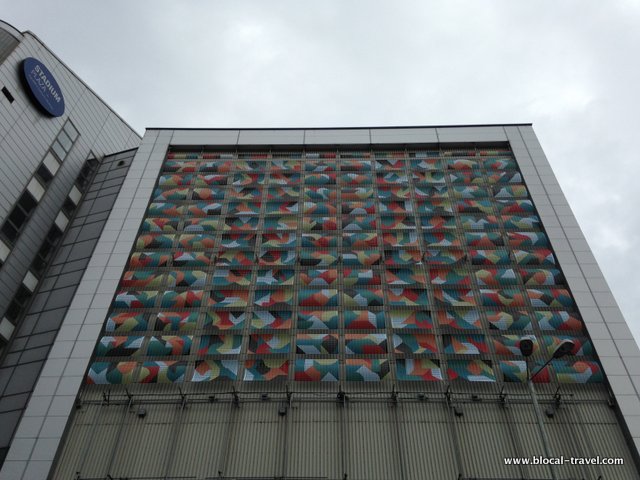 Next to Kera's latest work, which also happens to be the largest piece of street art in Cardiff, there is a piece by local artists from the Peaceful Progress organization. It depicts a large red dragon ferociously breathing fire across the wall and greeting fans and supporters heading towards the famous Millennium Stadium, which btw is the landmark of modern Cardiff. The dragon is the symbol of Wales and the sentence written next to it, "Croeso i'r Ffwrnais" (how odd is the Welsh language, btw?), means "Welcome to the Furnace."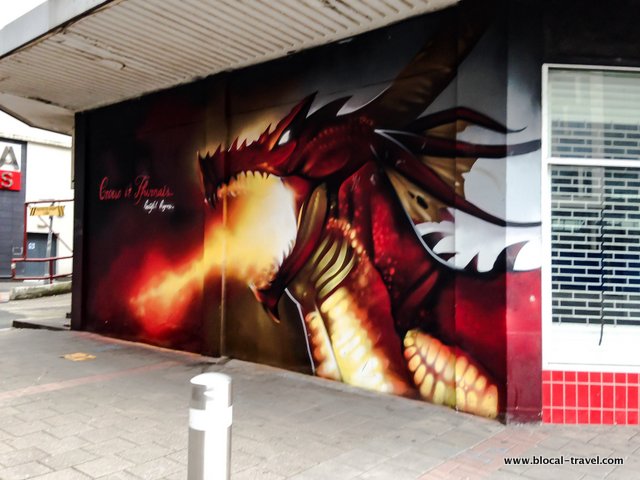 We walked past the humongous stadium, crossed the Taff River and reached the Fitzhamon Embankment, where we found the Riverside Farmers' market. For some mysterious reasons, there are not such markets in Bristol, and I really miss them! So, once here, I couldn't help buying some bread and some cheeses to carry all day around and eventually bring back home, as well as some traditional Welsh little cakes flavoured with spices and dried fruits, which were so delicious that didn't last 'till Bristol.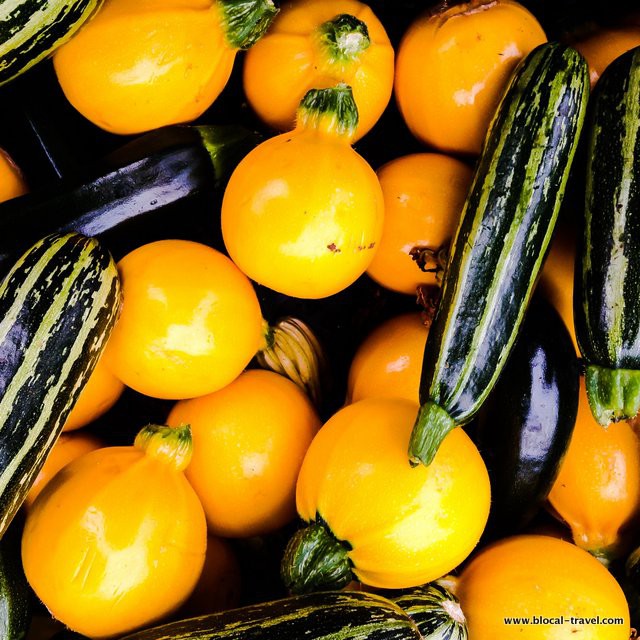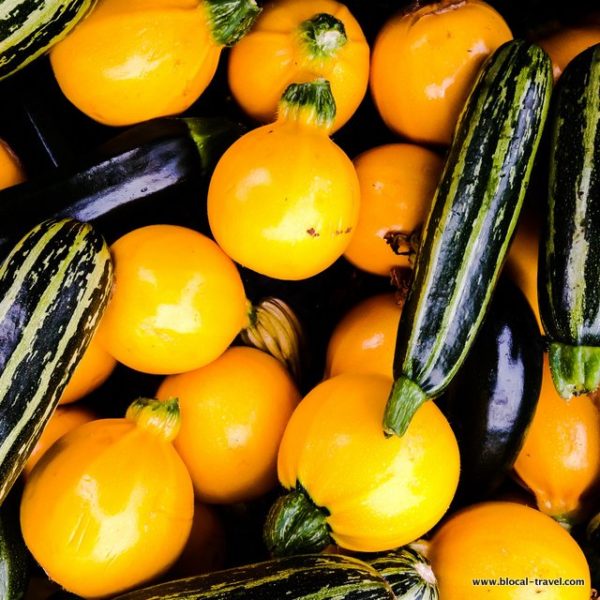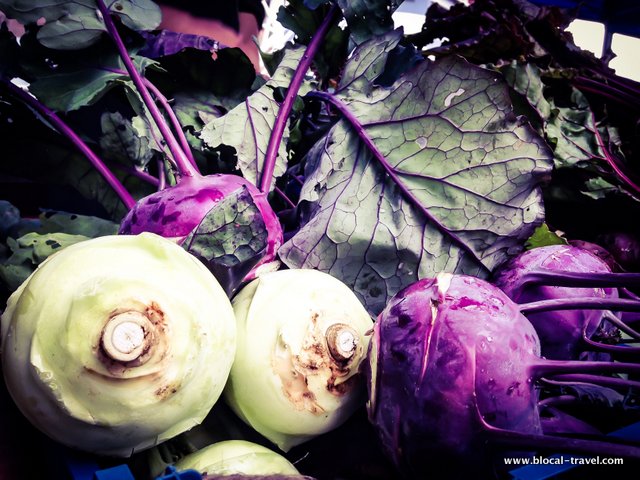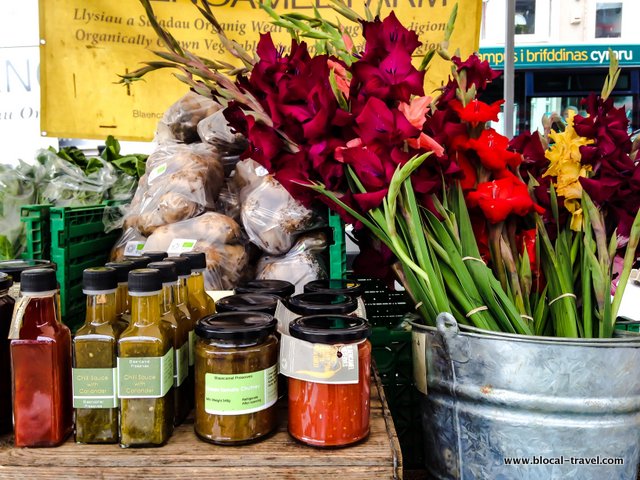 Then we retraced our steps and headed to the area behind St. Mary Street, where I spotted a large-scale mural by the Argentinian artist Hyuro. As is common in her works, dull colours create the melancholy tone of a piece that, at the same time, ironically points out to the Ebola hysteria that was spreading at the time when she painted the mural.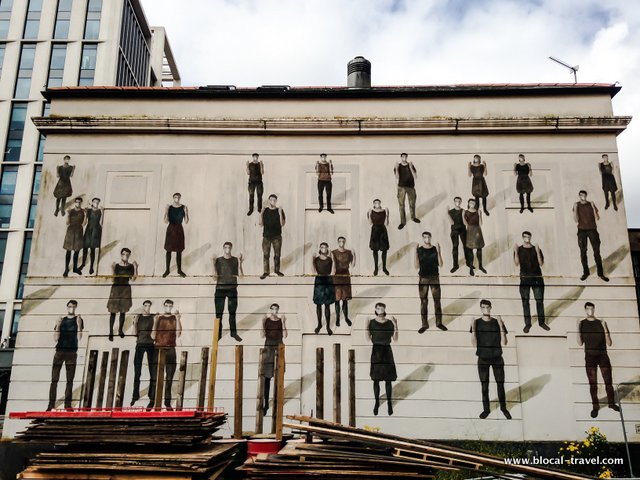 A few blocks away, there is the controversial work by the Italian street artist Zed1, which has made the headlines in the UK as residents complained about the image of a horse in a state of excitement and about to mount its fallen rider. Eventually, the mural got a PG friendly makeover, which eliminated the erection as well as any counterpoint between the story represented and Zed1's iconic artistic imagination, which is made up of cartoonish characters and pastel colours.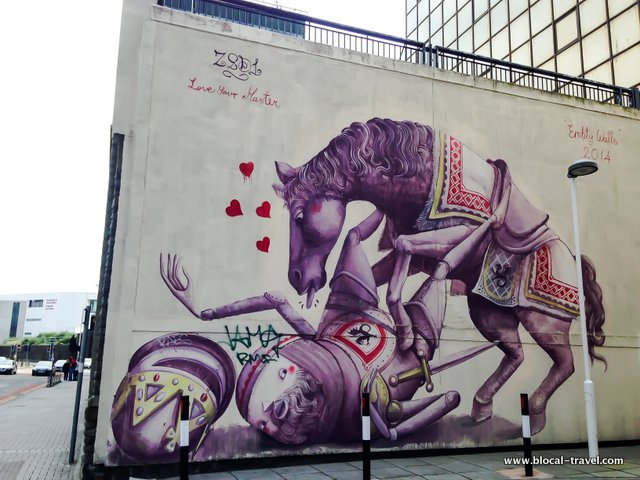 From here, we headed towards the touristy part of the city for a stroll through the Bute Park, the green area surrounding Cardiff's Victorian-Gothic castle. We didn't visit the castle, but we did indulge in some people watching while resting on the benches dotting Bute Park's beautiful avenues of trees.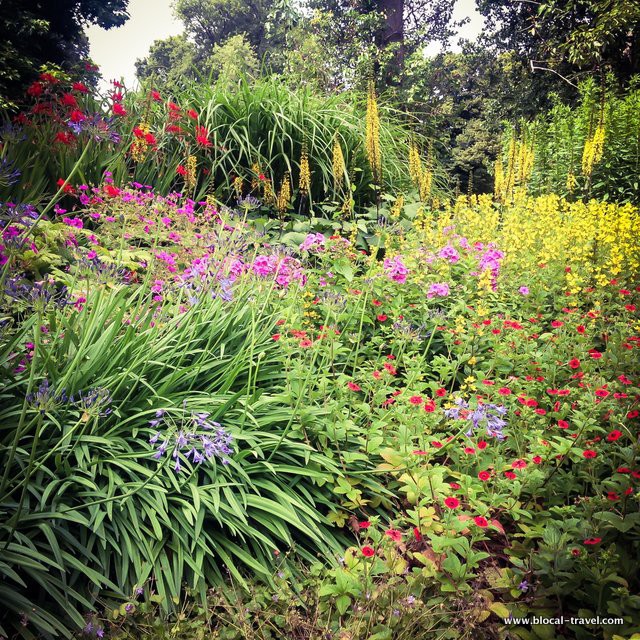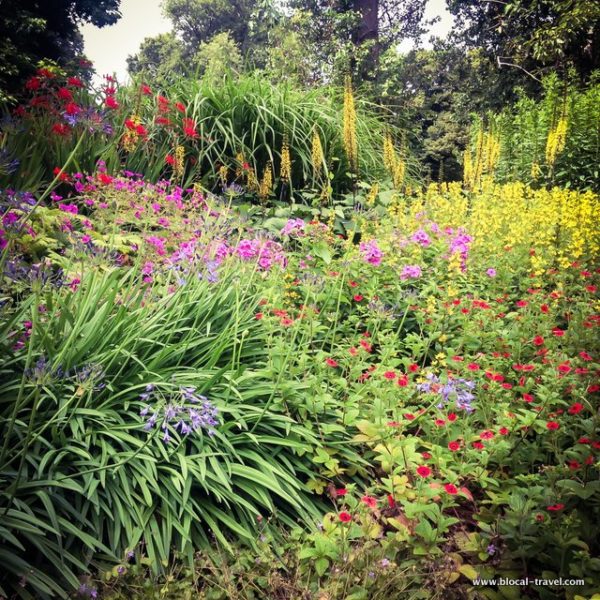 When the rain began falling harder, we took shelter under the glassy roofs of the unique Victorian arcades of Cardiff Castle Quarter, which are several shopping galleries housing independent shops, tiny cafés, bookshops and boutiques.
In the same area, more precisely on Womanby Street, there is a huge mural by local artists Zadok, Karm and Rmer1 portraying the singer and songwriter Gwenno Sounders. This piece was commissioned by the "Get it Right" campaign, which aims to prevent piracy in music, hence the music-related subject.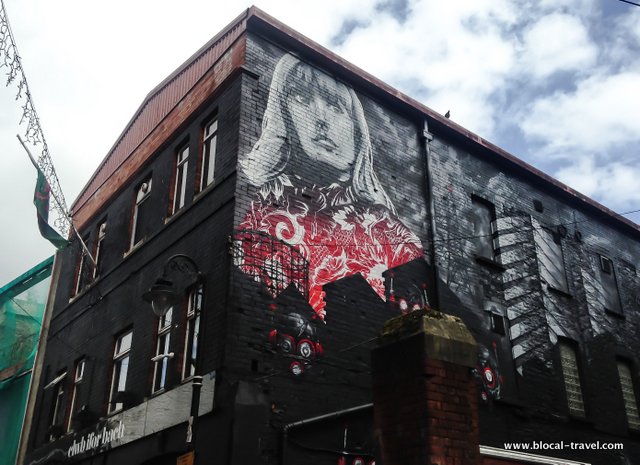 For lunch, we had a table booked at Jamie's Italian.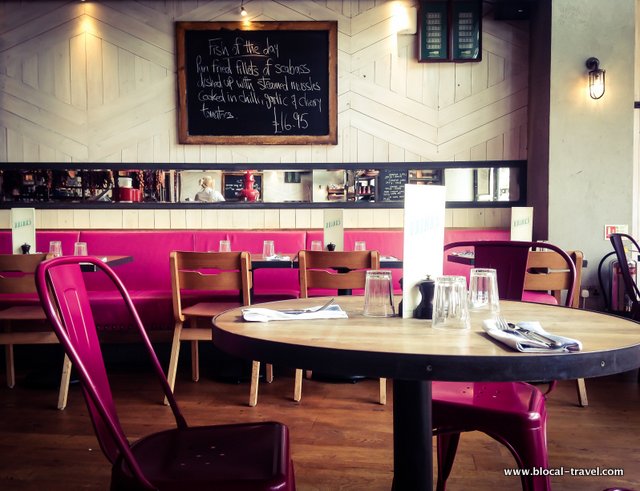 After that tasty experience at Jamie Oliver's Fifteen in London, I was looking forward to trying one more restaurant run by the telly chef. As skeptical as I was ("never ever trust Italian restaurants abroad" has always been my foodie mantra), Jamie Oliver's impersonation of authentic Italian food is a noble effort. (One might object that, after one month living in the UK, I desperately needed an Italian food fix, but no: Jamie's Italian is objectively good, with no regards to my withdrawal symptoms).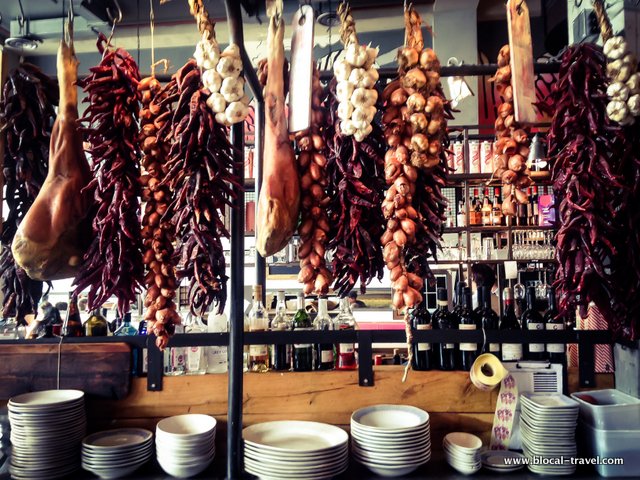 For starters, we had fried fish, pea and mint arancini with herby cheese fonduta, and crispy fried ravioli stuffed with mozzarella and ricotta, which came with a spicy tomato sauce.
Then I ate some delicious half-moon ravioli stuffed with buffalo ricotta and spinach, with tomato sauce, mozzarella and sweet baby basil and, it goes without saying, I couldn't resist sneaking a bite from that tagliatelle with vegetarian sauce at the other side of the table.
[Update 2019: Unfortunately this restaurant closed in May 2019]
To digest this gargantuan lunch, we had a postprandial walk along the Cardiff Bay. Once the world's greatest coal-exporting port, in the past few decades the Cardiff Bay has moved away from its industrial past and has turned into Europe's largest waterfront.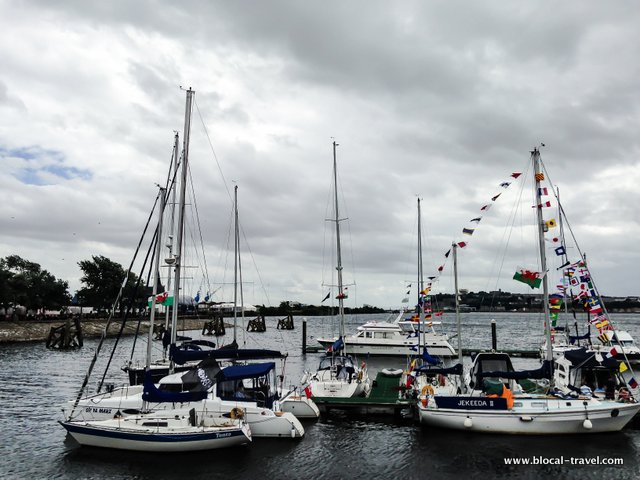 But, on that Sunday, the harbour was hosting Cardiff international food and drink festival and its hundreds of visitors so, despite its vastness, the area felt pretty claustrophobic, which made us run away from it after just a quick stroll.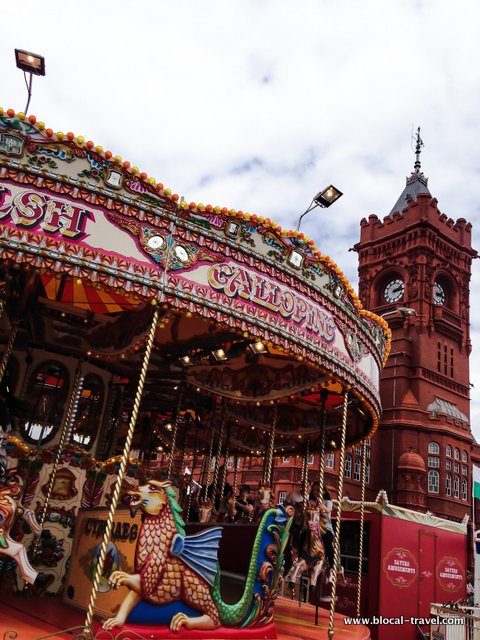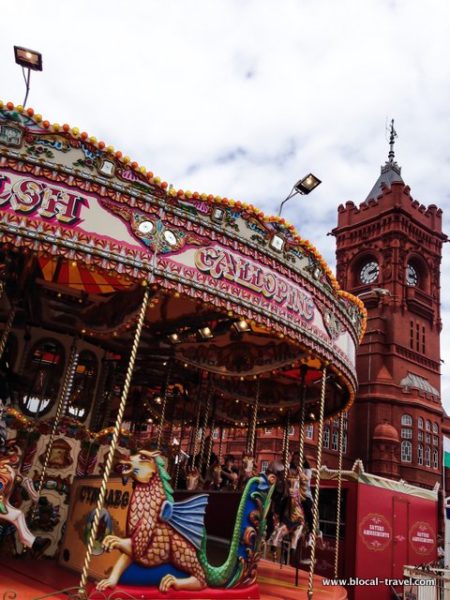 So we carried on exploring a couple of more authentic 'hoods: Roath, which lies just northeast of the city centre, and Canton, located on the western outskirts of the city.
Wandering around the multicultural area of Roath, I finally began appreciating Cardiff.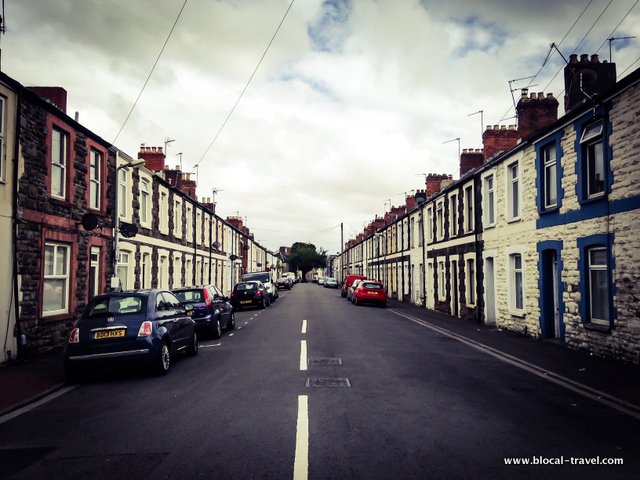 We walked past terraced houses and kebab shops, turbans and veiled women. I was enchanted by scents of cumin, curry and countless other spices I couldn't even name.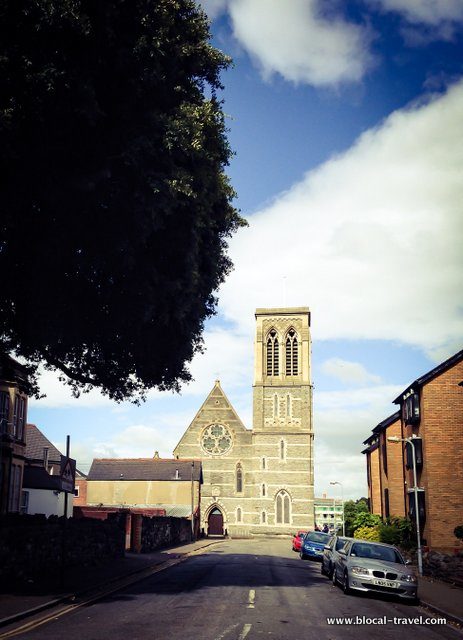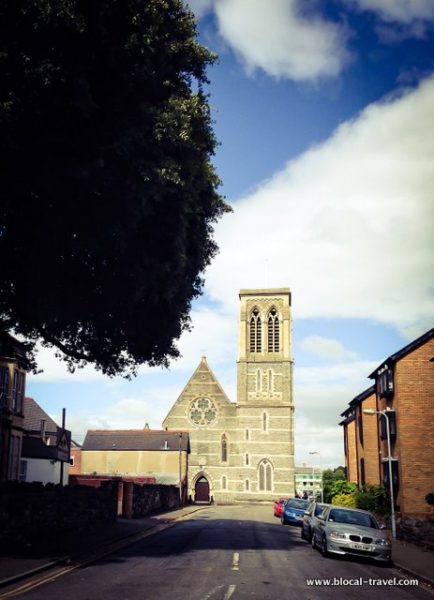 The contrast with the cold, glassy city centre couldn't be more evident.
This area has its fair share of street art too! Again, the first street art that we spotted was by Dan Green: a long mural made up of several portraits that were taken by the photographer during a trip through Uganda. The diamond design on the background shares the same colours of the Uganda flag: black, red and yellow.
And again, Phlegm's mural was partially covered with scaffolding: what a bummer! Luckily, the magnificently defined head of the dragon is visible. This piece is different from Phlegm's usual works because it doesn't feature his iconic, comics-like characters but a dragon, which is the symbol of Wales.
[Update 2020: Unfortunately this piece by Phlegm doesn't exist anymore]
My favourite street art pieces in Roath are those aligned on Northcote Lane. Here I found "Making War," a collaborative work by Colourdoomed (which is the first artist name of Wasp Elder) and HB (Helen Bur), whose two different characters are playing a game of chess.
Helen Bur painted the man with a green shirt and a panama hat, while Colourdoomed painted the blue man sitting opposite to him. On the chessboard there are several playing pieces, each one characterized by some funny details.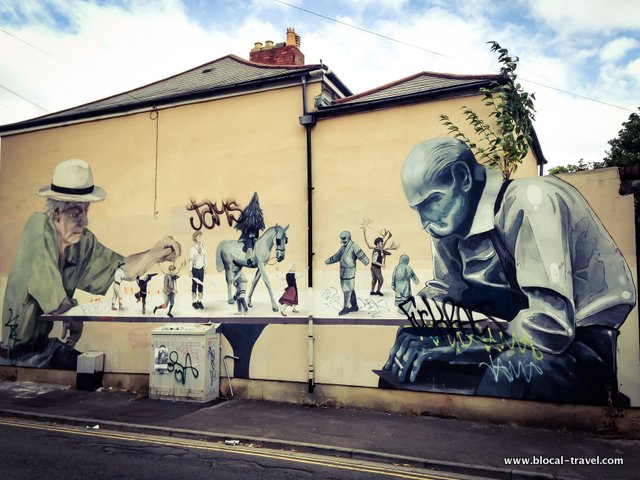 Next to it, there is a work by the Italian street artist RUN, who carries on his studies on man figures by dissecting and deeply analysing the human body. In this mural, human parts are connected to pieces of machinery by wires and cables, which at that time was the latest thing in RUN's artistic imagery.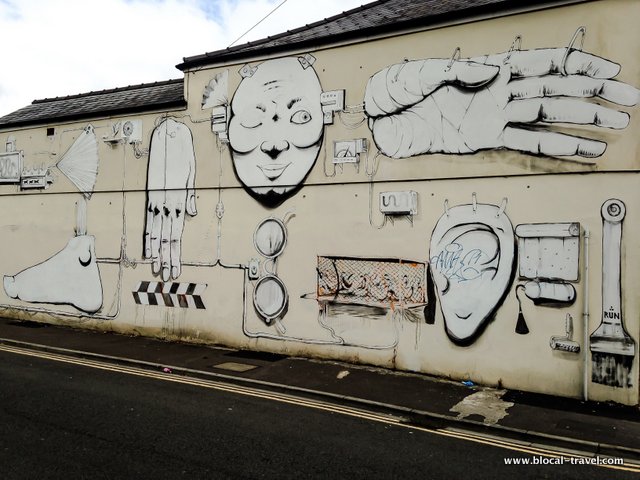 One block further, there is another collaborative work by Colourdoomed and HB, where the styles of both artists totally complement each other. This colourful, large-scale mural depicts two huskies pulling a wooden caravan housing a skeleton in a basket, complete with a floating man being carried along by some balloons.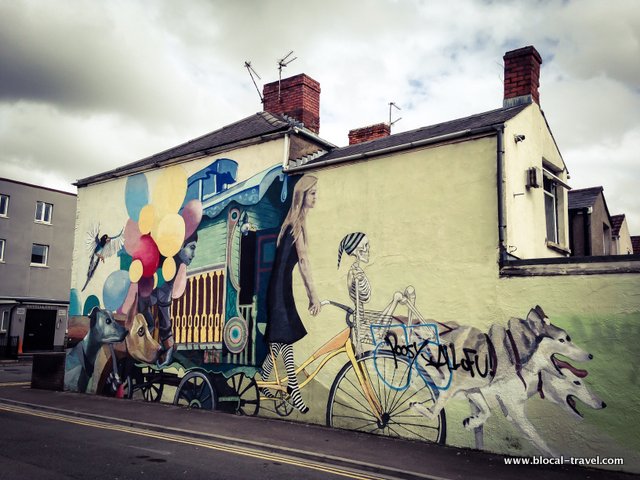 In a different area of the neighbourhood, I found another mural by Colourdoomed featuring a tramp lying down in a waste container and reading a book
while on Tavistock Street I spotted two more works by Rmer1: a black and white portrait of a woman and a colourful skull.
From Roath, we went to another genuine neighbourhood called Canton, which is one of the most ethnically diverse of Cardiff's suburbs.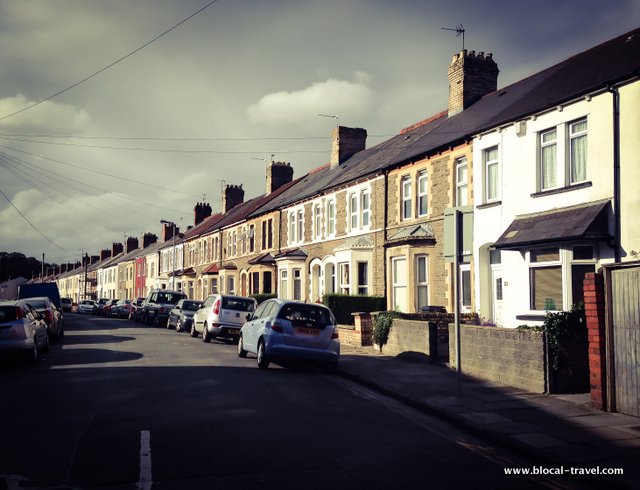 Though the area has strong working class roots, nowadays Canton is undergoing a gentrification process.
Our first stop was the Chapter Arts Center, home to alternative theatre, art exhibitions, international films and workshops, as well as to a great café and bar.
The current exhibition is the sculpture show "Sticky Intimacy: Katie Cuddon, Emma Hart & Nicholas Pope", featuring three artists from totally different backgrounds but equally un-monumental, whose exuberant sculpture are made of glass, wood and clay: a collection of pieces looking, at the same time, familiar and strange.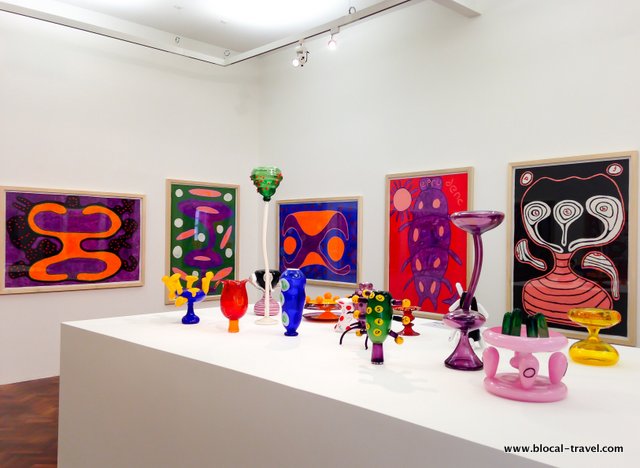 After visiting the exhibition, we wandered around Canton looking for a place to go for dinner until we finally entered The Ivor Davies pub just in time to order our steaks with chips while Cristiano Ronaldo and his heroic Portugal-team mates were taking the field.
And, well… the rest is history.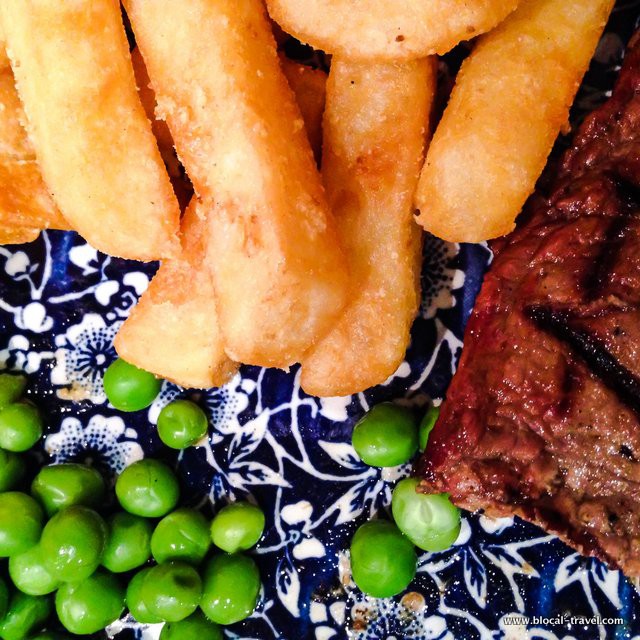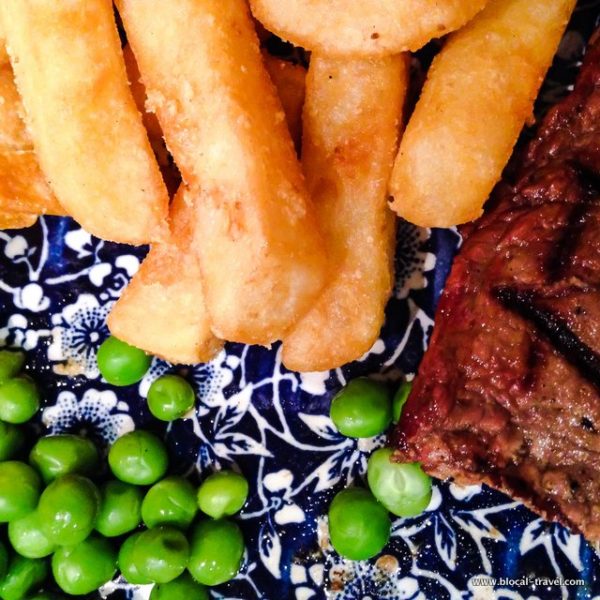 You can find these (and many more) murals in my Cardiff Street Art Map
You can hover over these (or any image) to quickly pin it!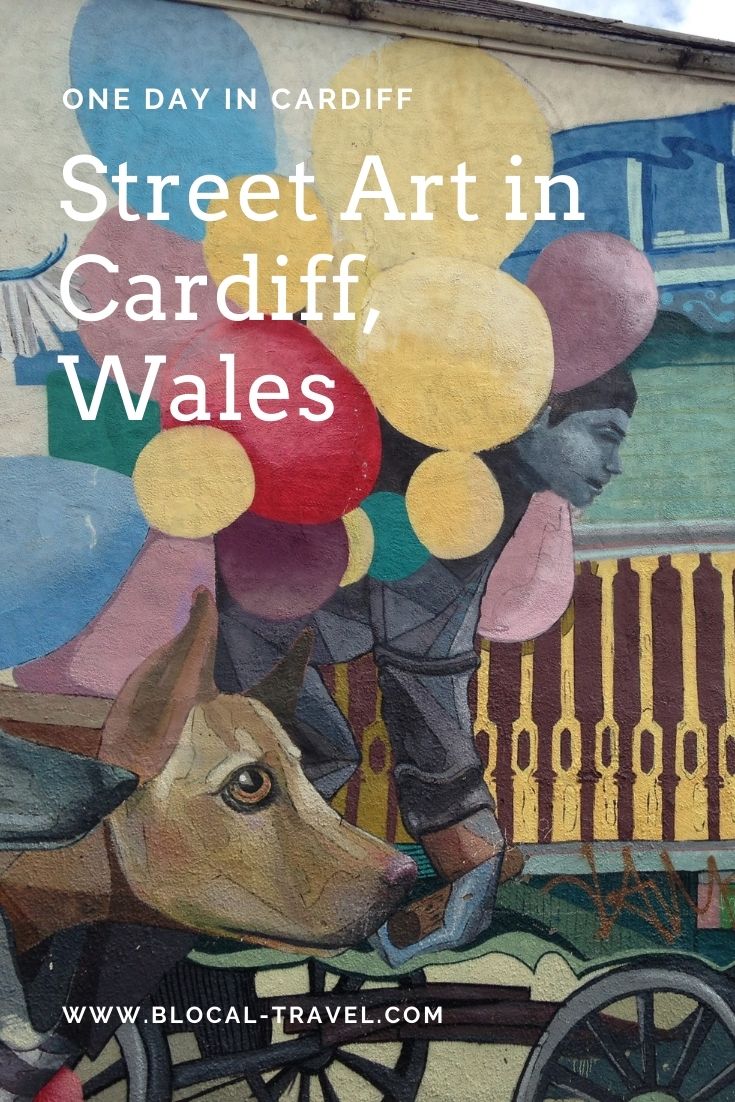 SalvaSalva