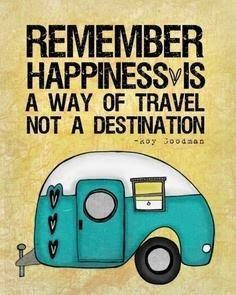 Sometimes I feel really frustrated. Real life can be really disappointing and no matter how hard I try it can't match to my expectations. Someone would say I'm a dreamer who loves to detach from disappointing realities cuddling an illusion, others just gave me their time to talk it out and feel a bit better, but usually this bright mood lasts a few hours and soon my mind is rushing into a labyrinth of thoughts bringing me nowhere, if not back at the starting point. Growing up I discovered that there are only two things that make me feel better: writing and travelling.
I had an emotionally exhausting month, my mood on a roller-coaster concerning my future (professionally, but not only): which tasks at work better suit me, what would give me satisfaction, what do I want to achieve, and so on for many sleepless hours. 
I needed a trip.
So my inner questioning carried on with questions such as: which kind of trip I need right now? Which kind of escapism? In which mood was I leaving and in which mood I was longing to be?
Through this analysis, I realized that I wanted something exotic, underground, unknown but familiar and somehow related to my past and my life-journey.
(no need to say not-touristic, right?)
As usual, the first option was London, but as I kept checking the flights and thinking about what to do once there, I wasn't fully convinced, some of the emotions on my wish-list were not being provided by The London Picture. Moreover, I've been recently thought to discard the very first option coming to my mind and look further, and so far this advice has been proving very wise.
Especially when it brought to my mind the magic B word: Balkans.
It was familiar, surely related to my life-journey, with a vibrating underground culture and both exotic and unknown if considering the two capital towns of Belgrade (Serbia) and Sarajevo (Bosnia and Herzegovina) that I was planning to visit.
I call it a trip!
And now I'm here, at the very beginning of my beloved travel routine, writing emails to couchsurfers asking about cool venues in town, restaurants, flea markets and graffiti, picking the neighbourhoods where I will be staying, surfing the net looking for inspiring blog posts, arranging meetings with old Balkans friends to welcome the new year together, and buying novels that gives you a glimpse of the very heart of the town.
So if you have any tips about Belgrad and Sarajevo (unfortunately I won't have time to visit other towns or villages too far from the capital tows) please contact me, I would be very happy!
As for my part, soon I will post both my itineraries with the thematic tours I'm developing, I hope to get your feedbacks and wise advices on those too!
And now, I will go back to Ivo Andrić.
SalvaSalva
SalvaSalva