Once you have seen the Colosseum, visited the Vatican Museums and wandered around the historic center, you should venture off-the-beaten path to get a true taste of the Eternal city. From industrial archaeology to contemporary and street art, here are 10 lesser-known spots that you won't find in your pocket guide.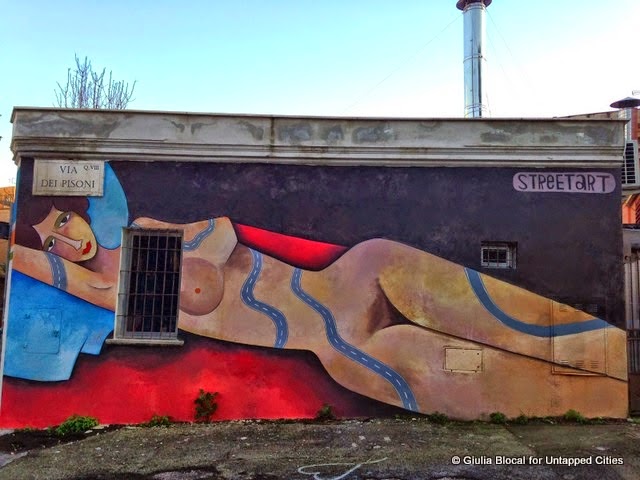 Rome is not exactly full of street art, but there are still a few areas worth a graffiti hunt, such as the open air urban museum at the old Quadraro neighborhood. Since 2010 the organizers of this street art project have invited several international artists (such as Jim Avignon and Ron English) as well as Italian artists to re-paint this hood, which is worth a visit anyway, if only for the charm of its decadent villas and the quaint atmosphere.
"It might make one in love with death, to think that one should be buried in so sweet a place" wrote Shelley, not long before he was buried here.

Off the beaten path spots in Rome > 
Jubilee Church by Richard Meier || Tor Tre Teste
Built in 2003 (when Richard Meier was also reshaping the Ara Pacis) and finished in 2006, this white sailboat-shaped cathedral is meant to carry faithful souls towards the 3rd millennium—or perhaps to revive this problematic neighborhood. This church is modern not only in its unusual shape but also for the special kind of cement used, which will keep the walls white forever.

Off the beaten path spots in Rome > 
Municipal Rose Gardens || Aventino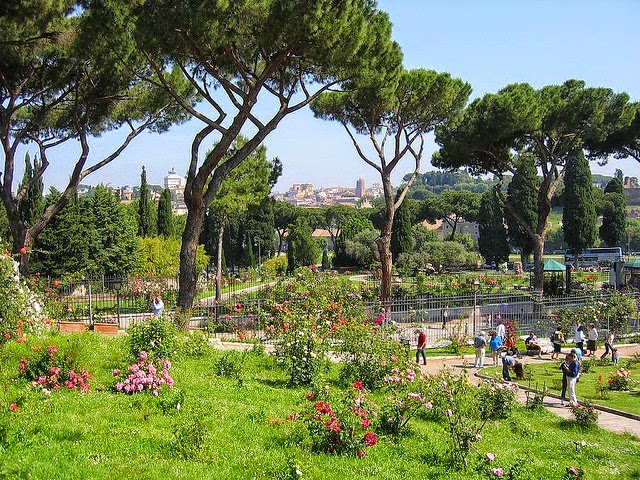 Photo Credit: Yannick Carer via 
Flickr
Open only in spring, the municipal rose garden is one of the most romantic spots in town, with its panoramic view on the Circus Maximus and the Palatine Hill. It has 1,100 varieties of roses from over 20 different countries, each one with its own intoxicating scent. (If you are visiting Rome during the rest of the year you can still enjoy a walk on the Aventine Hill and head to the Knights of Malta's Villa, where you will see the Vatican by looking through a keyhole!). 
Off the beaten path spots in Rome > 
Forte Prenestino || Centocelle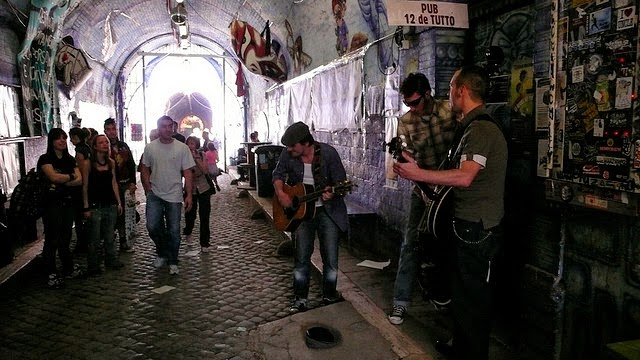 Photo Credit: Gianni Ceccano via 
Flickr
Occupied in 1986, Forte Prenestino is a hip venue for whatever is alternative, experimental, underground and innovative. The location itself is sensational: festivals, music concerts, debates, exhibitions, performances and workshops take place within a striking fort built at the end of 18th century, characterized by two large yards and many underground tunnels. And if that's not fascinating enough, keep in mind that the main entrance is through a drawbridge.
Off the beaten path spots in Rome > 
Appian Way Regional Park || Ardeatino + Appio
If the Roman Forum is too crowded and noisy for you, you will love a peaceful archeological walk through the Appian Way Regional Park, a protected area of around 3,400 hectares. It extends from the center of Rome to the 10th mile of the Appian way (one of the earliest roads that led into ancient Rome). Its archeological heritage includes Roman tombs, mausoleums, gates and aqueducts, but the park is also well known for its natural beauty and its rural landscape.
Off the beaten path spots in Rome > 
Panoramic view from Monte Mario || Balduina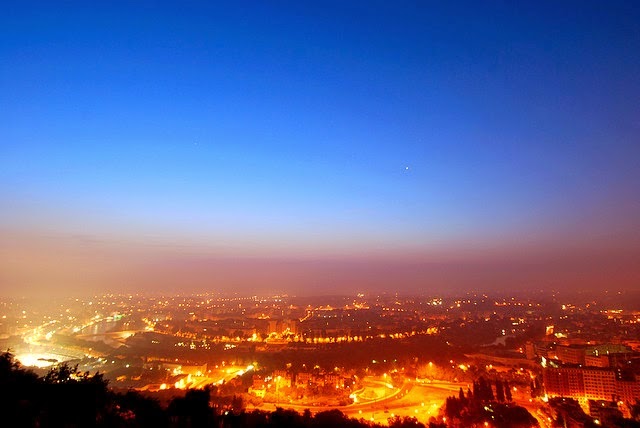 Sunrise from Monte Mario. Photo credit: Paolo di Tommaso via 
Flickr
This is the highest point of Rome and it goes without saying that from here the view of the Eternal city, with its domes and bell towers, is simply breathtaking! The most popular panoramic terrace of the mountain is called "Zodiaco": it's 139 meters high and you will find it near the astronomical observatory. But you can enjoy a beautiful view from other spots along the main road and also from the many paths of the Monte Mario natural park.
Off the beaten path spots in Rome > 
Auditorium Parco della Musica by Renzo Piano || Flaminio
Off the beaten path spots in Rome > 
Gazometro (Gas Holder) || Ostiense
Off the beaten path spots in Rome > 
MACRO, the Museum of Contemporary Art || Testaccio + Salario
There are plenty of museums in Rome, but only a few devoted to contemporary art, including MACRO and its recent annex MACRO Testaccio. They both are excellent examples of adaptive reuse of industrial buildings: MACRO Nizza is at the former Peroni brewery, while MACRO Testaccio is at the ex-slaughterhouse. MACRO Nizza has a beautiful terrace from which you can enjoy major street art installations on the walls around the museum, while from MACRO Testaccio's pavilions you can walk into the post-industrial yards of the ex-general markets of Rome.
Find these and many more cool spots in my Rome Google Map!
Would you like to explore Rome off the beaten path with me?

Then book one of my alternative walking tours in Rome!
You can hover over this (or any image) to quickly pin it!