But I can always fix that, right?
Just in front of the entrance of the Cemetery there is one of my favourite secret spots in Rome; it is just a little alley leading to via Marmorata, but I find it extremely romantic and -given my fetish for artsy lofts- I especially love the first yard on the right, where you will find this beautiful artist's studio:
As it happened to several other former working-class districts, Testaccio is now considered part of the historic centre of Rome. The hood changed a lot during the past decades, becoming an area bursting with a lively club scene.
ROA at work! (Via Galvani)
Update 2015: the gallery 999 contemporary no longer exist.
Raffaella Carrà by C215 – Urban Legends Exhibition – La Pelandra, Rome
There you can also find some beautiful street art!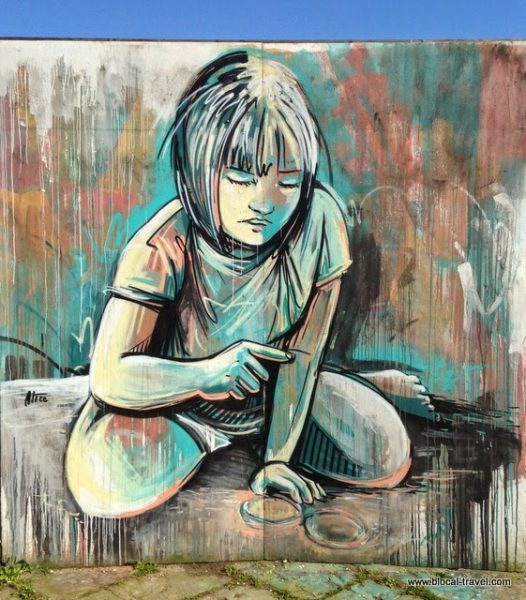 Alice @ Città dell'Altra Economia
Eating out in Testaccio:
Drinking in Testaccio:
Check out my Rome Google Map and find out about more cool spots in Rome!
You can hover over these (or any image) to quickly pin it!