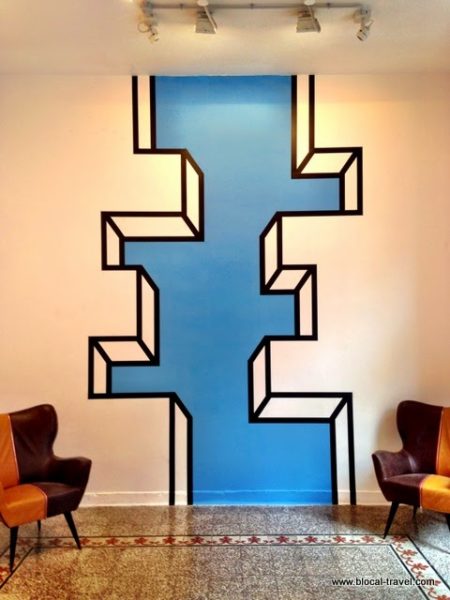 Street art, by definition, is "in the streets"; urban spaces are its framework and murals are for everybody passing by, a gift to the community. But what happens when the street art leaves the street to enter an art gallery? Is it still street art or does it turn into something else? And if it changes, what does it become?
Every Roman art gallery specializing in street art has faced this dilemma, coming up with its own solution of this tricky matter: from making the gallery's white walls available to the artists for site-specific works to challenging them to paint on canvas, or even by sponsoring huge murals in the gallery's neighborhood, Rome's street art galleries have committed themselves to spreading the message that Art is Art, whatever the framework.
Street art galleries in Rome > WUNDERKAMMERN || TORPIGNATTARA
address: via Gabrio Serbelloni 124
Founded in 1998 in Spello (Umbria), the Wunderkammern Art Gallery just 10 years later moved to the Rome neighborhood of Torpignattara, an area that it has contributed to revamping by inviting its guest artists to realize several public art projects for the neighborhood. The Wunderkammern art gallery has brought to Torpignattara some of the most popular street artists from Italy and abroad, such as C215, Sam3, Jef Aerosol,
Agostino Iacurci
and
Aakash Nihalani
. All the exhibitions I've attended here were very interesting and the location is no less so: sometimes the exhibition continues in the basement, where the artworks are set up inside former refrigerating rooms (and I can't help finding it extremely cool!).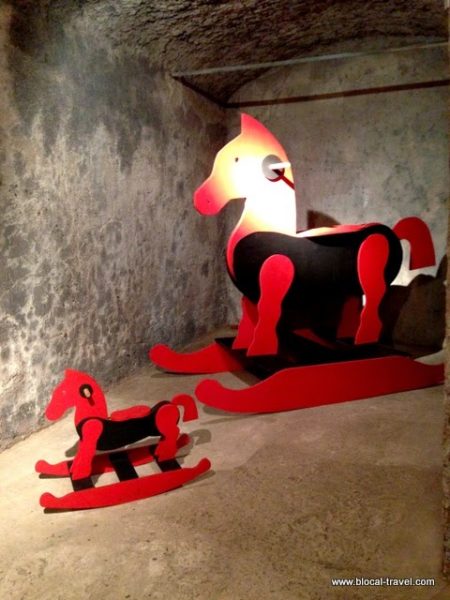 Agostino Iacurci's solo show at Wunderkammern Art Gallery
Read also:
999CONTEMPORARY || TESTACCIO
address: via Alessandro Volta 48
[update: this place is permanently closed]
999Contemporary is an ace street art gallery. It has brought the most popular names to the Eternal City, making them paint on huge buildings and in the very central subway station "Spagna". It has organized some successful exhibitions inside the contemporary art museum MACRO and through its website it connects street artists with the owners of buildings. Axel Void on Via del Porto Fluviale, Guy Denning on Via Silvio d'Amico, ROA next to the food market in Testaccio, Clemens Behr near the new bridge in Garbatella, more street artists in the garden city of Tor Marancia… if Rome gets more colorful every day, we owe it to this amazing gallery!
Street art galleries in Rome > VARSI || CAMPO DE FIORI
address: via di San Salvatore in Campo 51
[update: new address: Via di Grotta Pinta 38]
An intimate room at the very heart of Rome, where many popular street artists have exhibited their works, among whom 
Alice
, Mr. Thoms, Solo and Diamond. During Etam Cru's exhibition in October 2014, the Varsi art gallery asked the Polish duo to leave a gift to the city: and that's how the highest mural in Rome came about (you will find it in Via Pavoni, Torpignattara neighborhood).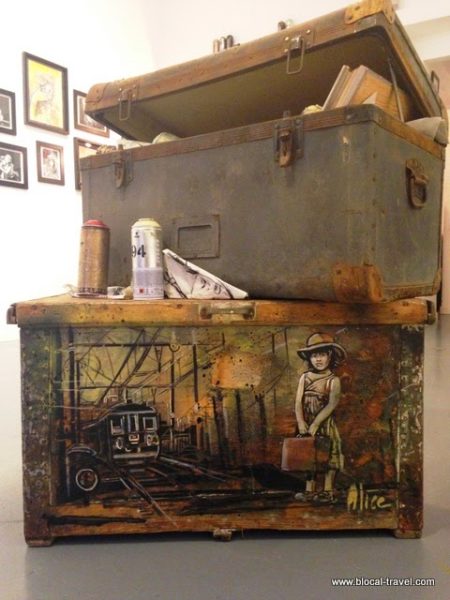 Alice Pasquini's solo exhibition at Varsi Art Gallery
Read also:
Street art galleries in Rome > SACRIPANTE GALLERY || MONTI
address: via Panisperna 59
Specializing in Lowbrow art (a.k.a. pop-surrealism), the Sacripante art gallery opened in November 2014 mixing baroque furniture with raw walls and exhibition rooms with a hidden cocktail bar. The gallery organizes only two exhibitions every year, creating site-specific settings that will disappear after six months, when something else will arise. "The end is the beginning" is indeed the title of Sacripante's first show featuring artworks by David Diavù Vecchiato and Lucamaleonte.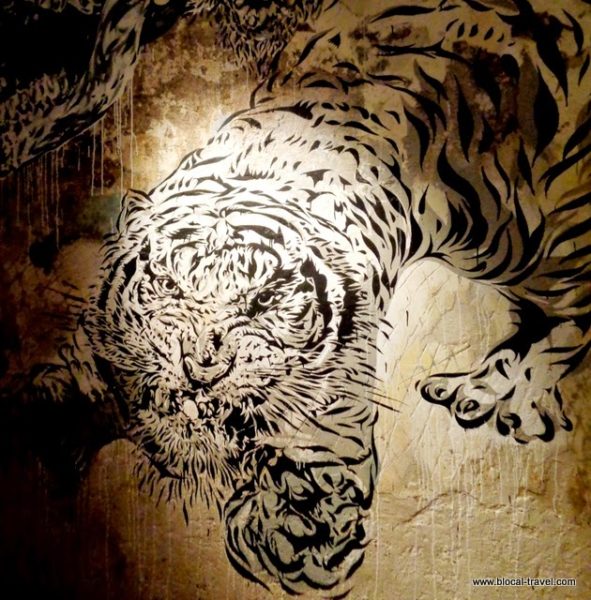 Street art galleries in Rome > LASZLO BIRO || PIGNETO
address: via Braccio da Montone 56
[update: this place is permanently closed]
You can't expect a location inside the box from the organizers of the anarchic exhibition "Muro Libero", wherein anyone could hang their own artwork on the gallery's walls. Its latest format makes the street artist realize a site-specific work on the gallery's walls; not an exhibition of canvases to be sold, but a sort of "interior street art" whose main aim is to promote the artist and thus Urban Art itself.
Street art galleries in Rome > DOROTHY CIRCUS GALLERY || CAMPO DE' FIORI
address: via dei Pettinari 76
In a location that could easily have been designed by Tim Burton, since 2007 the Dorothy Circus art gallery has brought to Rome the best of the pop-surrealists on the international scene. The gallery has organized exhibitions of artworks by Ray Caesar, Ron English and ROA, but it also stayed true to the most urban aspect of street art and has realized several murals around Rome, among which Malala Yousafzai's portrait at
MAAM
(a mural by Kobra) and the Daniza bear by ROA on the food market building in Via Sabotino (Prati neighborhood).
ROA's solo xhibition at Dorothy Circus Art Gallery
Street art galleries in Rome > THE POPPING CLUB || MONTI
address: via Baccina 84
[update: this place is permanently closed]
The baby sister of the 999Contemporary gallery, The Popping Club is the newest street-art gallery in Rome; not only an art gallery, but also an artists' residence and an office from which the next groundbreaking murals will be born. Its opening exhibition ("The pitiless gaze of hysterical realism", December 2014) is a group show by 18 street artists confronting each other with portraits.
Find these art galleries (and many more cool spots) in my Rome Google Map
You can hover over these (or any image) to quickly pin it!
SalvaSalva