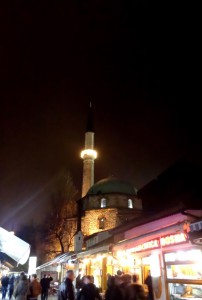 Baščaršija, Sarajevo
Yesterday I flied from Belgrade to Sarajevo, beginning the second half of my winter adventure into the Balkans! Here is the first part of my Sarajevo travel blog:
Despite the tenditinis and
that old problem with my knee
, I'm determined to stick to my
Sarajevo plan
and enjoy the town as much as possible. Luckily the town is smaller than I thought, and cabs are quite cheap, so during these first two days I've been able to see everything on my list.
I'm staying at the Turkish neighbourhood, Baščaršija, which is beautiful even if quite touristy. There is a big indoor bazaar plus many other Turkish shops all around, but they are all very expensive!
I've decided that I won't buy anything until the last day, when I will know how many Bosnian marks are left, considering that I still can't use my ATM abroad (aaarrrggghhh!).
Even if I was tempted to join a couchsurfing event at BBi to spend the NYE all together, my feet were hurting so much that I opted to stay in and rest, hoping to feel better today and walk around Sarajevo. So yesterday night I just had a tour of the Baščaršija neighbourhood seeing the Gazi Husrev-beg Mosque and the Baščaršija Mosque, I visited the Cathedral and I grabbed a tasty burek along Mula Mustafe Bašeskije on my way to the Old Orthodox Church; at midnight, when the new year begun, I was sleeping already (but eventually I woke up, hearing Sarajevo celebrating the beginning of the new year, and I went downstairs to admire the fireworks from the Latinski bridge).
Gazi Husrev-beg Mosque, Sarajevo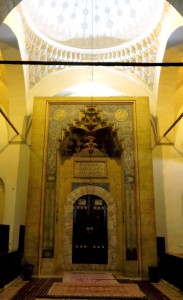 Gazi Husrev-beg Mosque, Sarajevo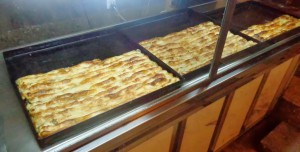 my first burek in Sarajevo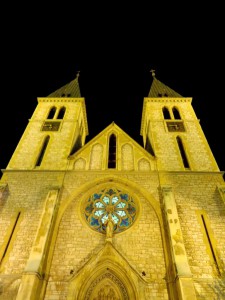 The Cathedral, Sarajevo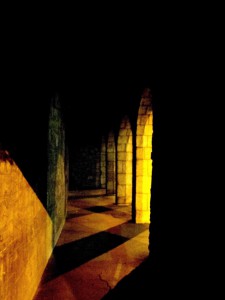 Old Orthodox Church, Sarajevo
Spending the night in has showed its positive effects this morning, when I woke up with less painful feet, ready to wander around. Once outside, I realized that I was the only one ready and excited to begin a brand new year: all around me, Sarajevo was still sleeping, recovering from the wild night, and even the Turkish neighbourhood –which usually is particularly alive- was silent.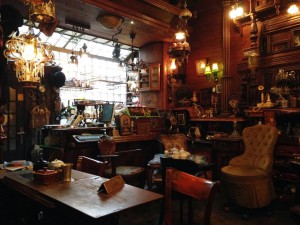 Zlatna Ribica, Sarajevo
I walked through this surreal landscape until the
Zlatna Ribica
, the coffee shop that everybody had recommended to me, which was miraculously open, but of course there was only me and a very sleepy waitress. After the coffee, I started my graffiti hunting around the Youth Theatre and at the skate park HastaHana. I saw the Alipašina Mosque and I took many pictures of an empty Maršala Tita: it was so weird to see no car driving past at high speed!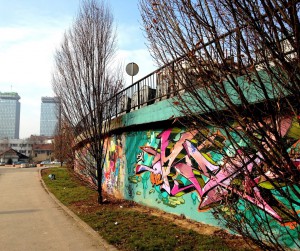 HastaHana skate park, Sarajevo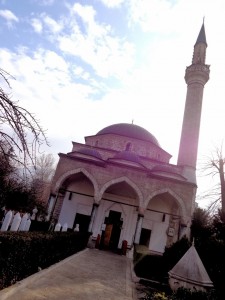 Alipašina Mosque, Sarajevo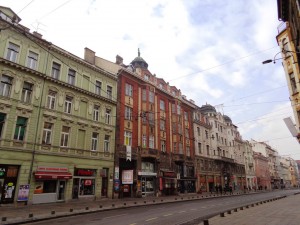 Maršala Tita, Sarajevo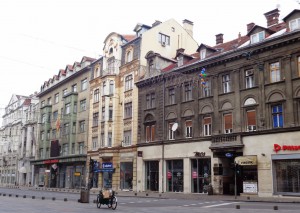 Maršala Tita, Sarajevo
Walking towards the river, I was attracted by several abandoned (and presumably bombed) buildings, but I still didn't discovered what do they were in the past. While I was there, I heard the Adhan (Ezan in Bosnian, the Islamic call to worship recited by the muezzin at prescribed times of the day) for the first time in my life, and I must say it was very moving. I walked back along the river admiring its many bridges and the elegant buildings along Obala Kulina Bana.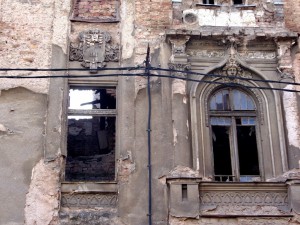 Sarajevo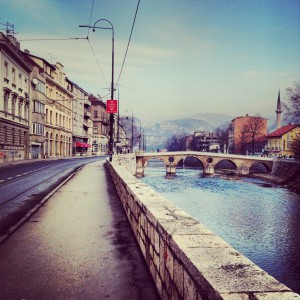 Sarajevo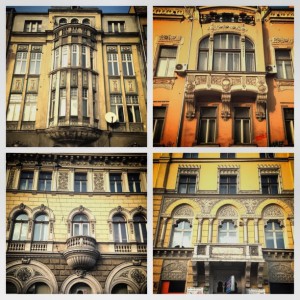 Sarajevo
For lunch I went to
Željo
, where locals told me I would have found the best ćevapi in town. They were very good indeed and the lepinja was baked in a big wood oven!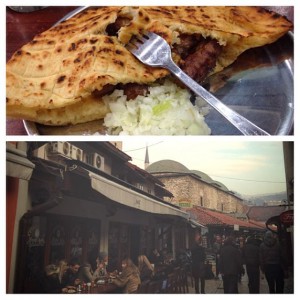 Željo, Sarajevo
In the afternoon, after a coffee at the Baghdad Café,  I went on the other side of the Latinski bridge and up towards the old town. I saw the Careva Mosque and the Hadzijska Mosque, I visited the Sv. Ante Padovanskog Church and I stopped for a light non-filtered beer at the
Pivnica HS
, the wooden pub close to the Sarajevska Pivara (the Bosnian brewery company).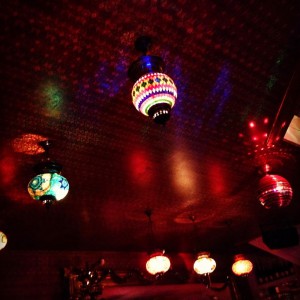 Baghdad Cafe, Sarajevo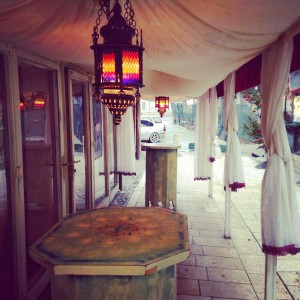 Baghdad Cafe, Sarajevo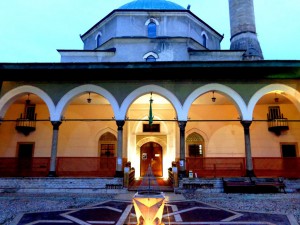 Careva Mosque, Sarajevo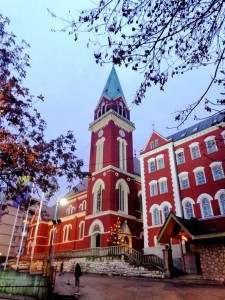 Sv. Ante Padovanskog, Sarajevo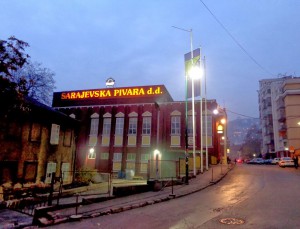 Sarajevska Pivara, Sarajevo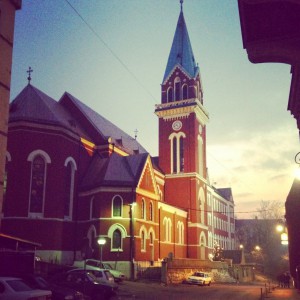 Sv. Ante Padovanskog, Sarajevo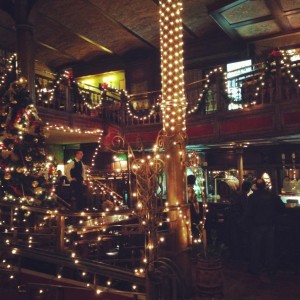 Pivnica HS, Sarajevo
And then, 'cause yesterday night I didn't have a proper celebration, I decided to dinner at the elegant Park Prinčeva restaurant, where I had traditional mixed starters (spinach pie, smoked beef fillet, Bosnian donut and local cheeses) and a Teleća Mućkalica (stewed veal with onion, paprika, tomato and tomato sauce), while enjoying an amazing view on Sarajevo by night.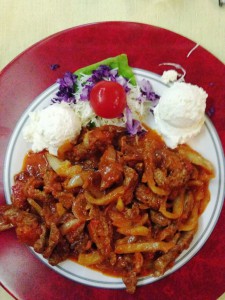 Park Prinčeva, Sarajevo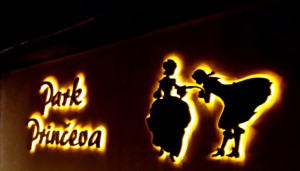 Park Prinčeva, Sarajevo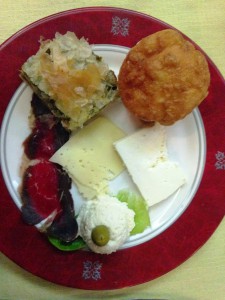 Park Prinčeva, Sarajevo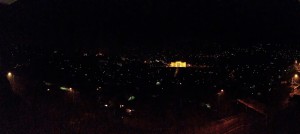 view from Park Prinčeva, Sarajevo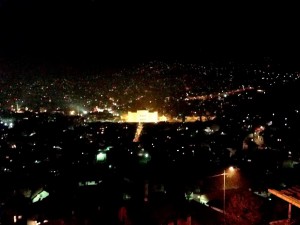 view from Park Prinčeva, Sarajevo
PS – I gave up on speaking my personal version of Slovene language which I like to call Serbo-Croatian, and switched to English. At least it spares me pathetic conversations like the one I had yesterday with the taxi-driver, which sounded something like this:
  

"I'm from Italy, but I speak Slovene"
–

       

"Ahah, lucky for you!"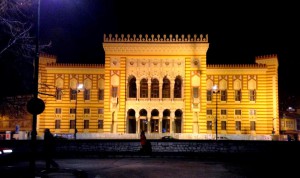 Vijecnica, Sarajevo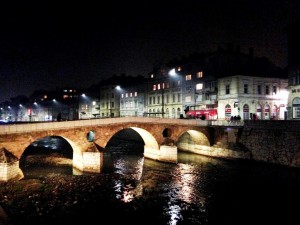 Latinski most, Sarajevo
Sarajevo travel blog > M. CHAT STREET ART*
* This is going to be a thing…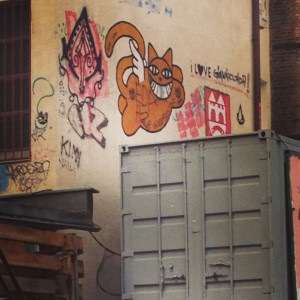 M. Chat (Thoma Vuille) Graffiti in Sarajevo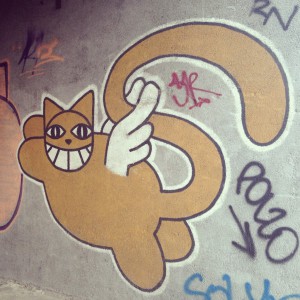 M. Chat (Thoma Vuille) Graffiti in Sarajevo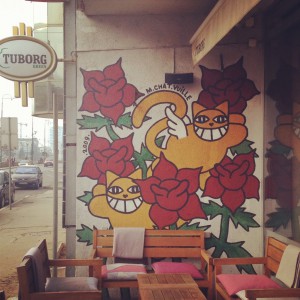 M. Chat (Thoma Vuille) Graffiti in Sarajevo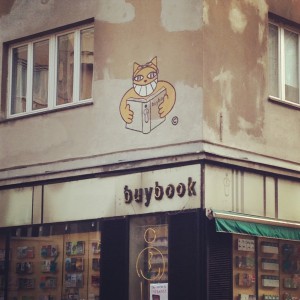 M. Chat (Thoma Vuille) Graffiti in Sarajevo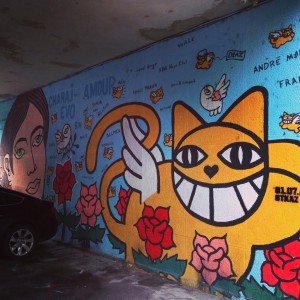 M. Chat (Thoma Vuille) Graffiti in Sarajevo
You can hover over these (or any image) to quickly pin it!
////////// MORE ABOUT //////////