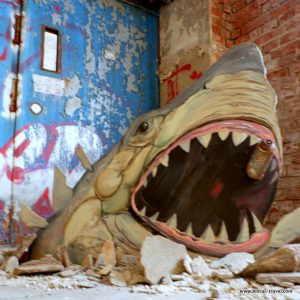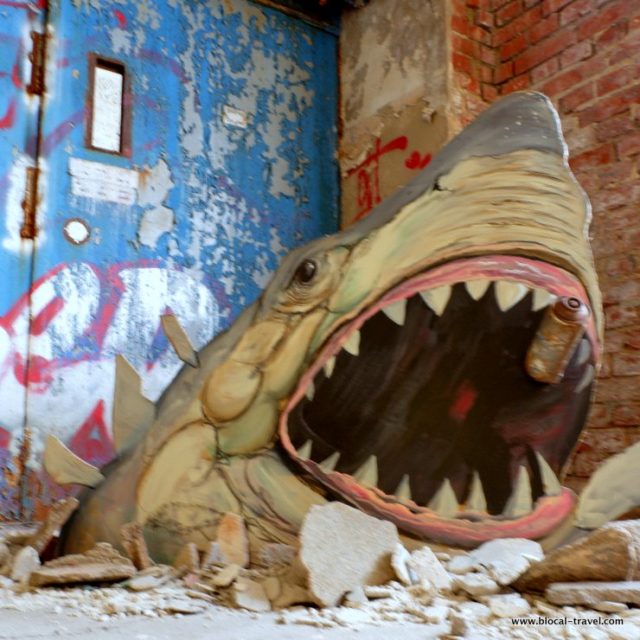 Even if I arrived only two days ago, the abandoned factory VEB Spezialmaschinenfabrik has already changed a lot.
I remember the first-day feeling of walking on glass debris while venturing into the empty belly of the whale and through its dark bowels.
When the afternoon light entering from the broken panes and cutting diagonally the air was the most tangible thing in a room.