On the next morning, after another burek-based breakfast, we were ready to start our tour of Split and we went straight to the Palace of Diocletian (UNESCO World Heritage site). The historic centre of Split is built on the remains of this Roman palace, which nowadays appears as yet another Hell's circle.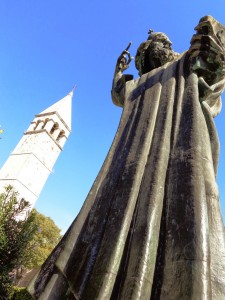 Palace of Diocletian – Split, Croatia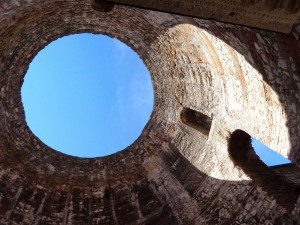 Palace of Diocletian – Split, Croatia
All corners of this ancient structure were occupied by souvenirs' sellers, expensive restaurants and musicians playing traditional music and selling CDs with Dalmatian songs. It will take you quite some effort to remove all this from the picture, but when you do I'm sure you will appreciate a walk among the ruins of this building.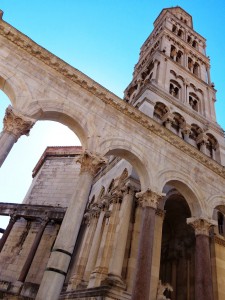 Palace of Diocletian – Split, Croatia
According to
our original plan
, at that point we were supposed to rush and take a ferry to
Supetar
to enjoy one day on
Brac Island
, but we felt so tourist-stressed that we couldn't even approach the whole process from finding a way to book a ferry to finding a parking lot near a crowded beach, and then back to the mainland on the next morning.
So we opted for a more relaxing day driving along Road 8, heading South; a move that eventually made our trip more adventurous as now a whole unplanned day stood out right in front of us.
We stopped in Brela, on the most beautiful beach we saw during the whole holiday. And even if it was Sunday and the beach was quite crowded, we managed to find a very peaceful spot. We spent almost all day on the beach, consulting the guide and checking the map to decide where we were going to spend the night. Perhaps it was the long nap we had under the pines, perhaps the tasty ćevapčići we had for lunch, anyway from Brela on we enjoyed Croatia even more!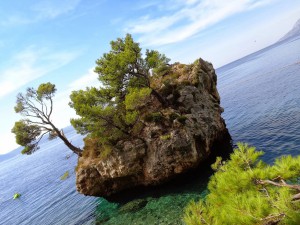 Brela, Croatia
Driving southward we crossed the Bosnian border. We were both so excited to be for the first time in Bosnia, we couldn't help stopping in Neum for a beer – even if it was 7 pm and we still didn't have any idea of where we would have spent the night.
Our journey was finally giving us that kind of emotions you look for when you plan a road trip. Along the glorious Road 8, local farmers were selling fresh fruits and vegetables, jams, wines and liquors. Moreover, such poetic view stood out against the sunset on the sea, which was reflecting its amazing colours on the huge saltworks that are so common in this area of Dalmatia: what a breathtaking landscape!
Road trip Croatia > Dubrovnik
The next day was our last day, therefore our mood wasn't high. Moreover, it was raining. We decided not to make any major stops until Dubrovnik, hoping that the weather would be better by the time we arrived there. About 40 kilometres before Dubrovnik we noticed many beautiful small beaches, but there was still no sun, so we kept driving.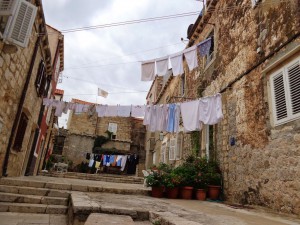 Dubrovnik, Croatia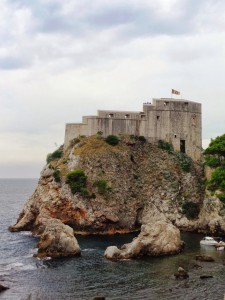 Dubrovnik, Croatia
With the grey sky foretelling the end of the holiday, we arrived in Dubrovnik and, after more than 20 minutes spent to park the car, we went to the old town (another UNESCO site) to have a tour of the walls before the rain got more intense. Up there, the view was amazing, either if you look towards the blue sea or if you look at the red roofs and the old stones of the houses inside the old walls.

Dubrovnik, Croatia

Dubrovnik, Croatia
Annoyed by the huge amount of tourists, we went straight to the car and drove away from that mess, looking for a place to have lunch in the quiet Lapad Peninsula, where we had our last ćevapčići with local beer.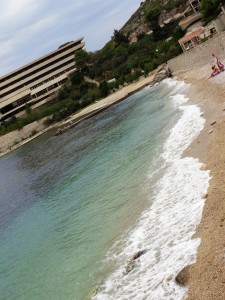 Kupari, Croatia
Back on the road, we decided to spend our last afternoon sticking to the two certainties of the whole Croatian road-trip: that we loved Road 8 and that Croatia is more beautiful the southern you go. And that's how we made the best discovery of the whole holiday: heading to the beach, we found an abandoned complex in Kupari, which has been used as a touristic village for those occupying the highest grades of the Yugoslavian military hierarchy, Tito included.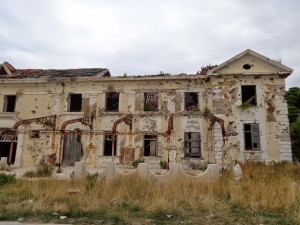 Kupari, Croatia
The first hotel was built in 1919, then came four more, for a total of 2000 beds, all supposed for an extremely wealthy target. The aim was to create an idyllic heaven for the military elite, which ironically has been destroyed by the war. There was also another, more private, area for the political elite, composed by smaller hotels and apartments, plus a shelter accessible only by an 80-metre long tunnel. Until the '80s the complex wasn't accessible by tourists, who later came copiously till the conflict started and this area became a battlefield.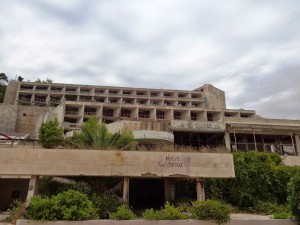 Kupari, Croatia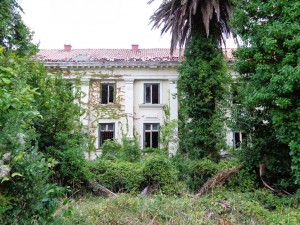 Kupari, Croatia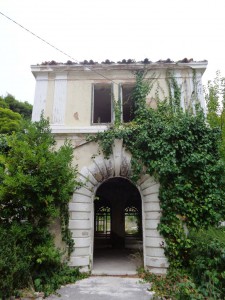 Kupari, Croatia
Now that the bombs aren't falling anymore, the complex is abandoned, as the damage is so extensive that it isn't economically sustainable to restore it. But even if this neglected landscape is desolating and kind of creepy as you can actually feel the war passing through it, it is fascinating to walk among these modern ruins. So we decided to spend here our last hours in Croatia, taking pictures and going around exploring the place with curious eyes.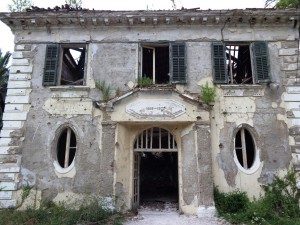 Kupari, Croatia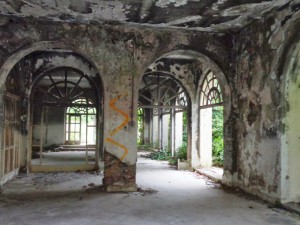 Kupari, Croatia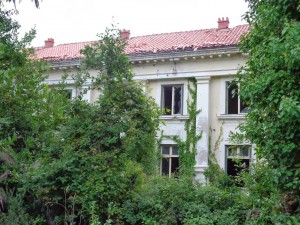 Kupari, Croatia
And now that I'm on the ferry watching the lights of the Dalmatian coast becoming smaller, I can't help thinking about the importance of this road trip. Planning this journey into the Balkans and most of all writing about it for my travel blog project gave me new vitality, and I promise to myself to keep this enthusiastic mood when I'm back to my real life.
This post first appeared on Thinking Nomads 
Read the Italian version here (NonSoloTuristi)