Like street art, the exploration of abandoned places (a.k.a.
urbex
) is a great way to connect with like-minded people while travelling. It's a passion that, over the years, has definitely allowed me to delve deeper than the touristic surface of a destination.
And so
when in Sardinia
, I got in touch with the guys at
Sardegna Abbandonata
(a website about all kinds of abandoned places in Sardinia), who were kind enough to show me some of their favourite spots in the northern part of the island (the area of
Sassari
).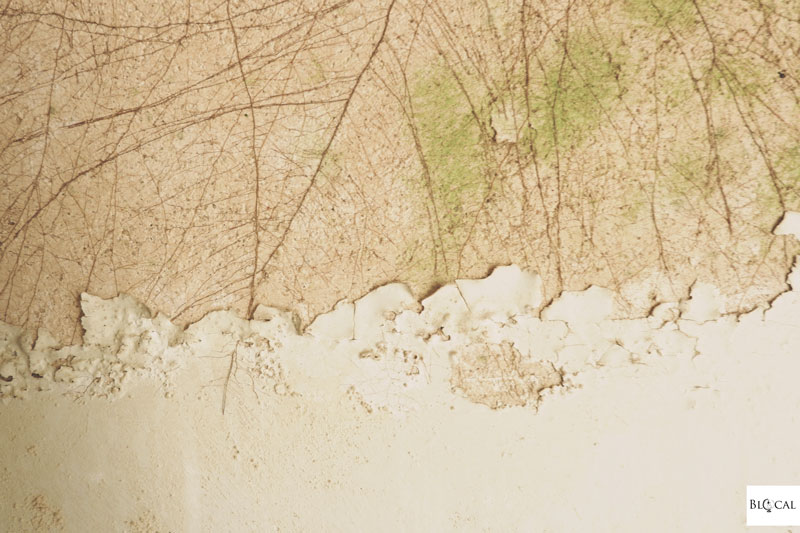 For more abandoned places in Sardinia, you can check out their super-useful map
here
.
If you are not travelling to Sardinia, yet you are super curious about the abandoned gems that can be found on this beautiful island, check out
Sardegna Abbandonata Youtube channel
. They have just released a new short film:
Abandoned places in Sardinia > Centro Commerciale Riviera di Sorso, Platamona
Our tour set off from a quiet spot near the beach: a former shopping mall now surrounded by nature. This used to be the go-to place in the area, especially in summer. Shaped like a public square, it was also a social gathering place; from the stories of my guide-for-the-day, who used to come here when he was a kid, I could see the ghosts of its former glory.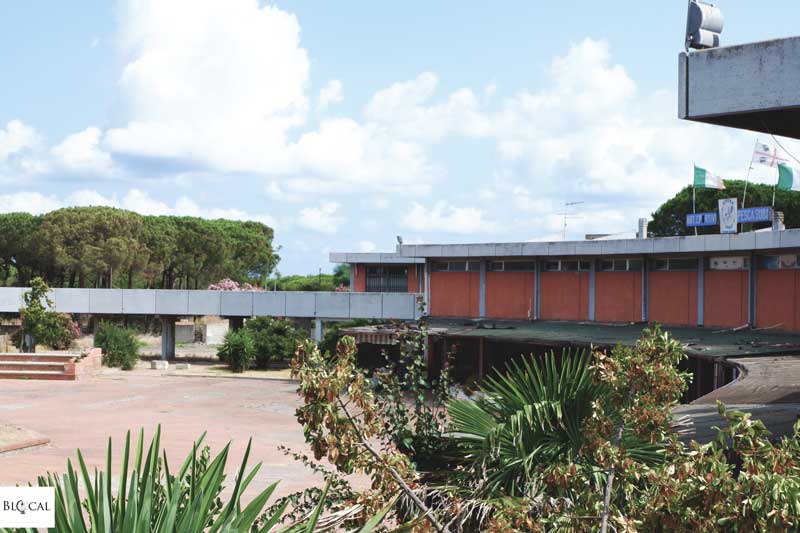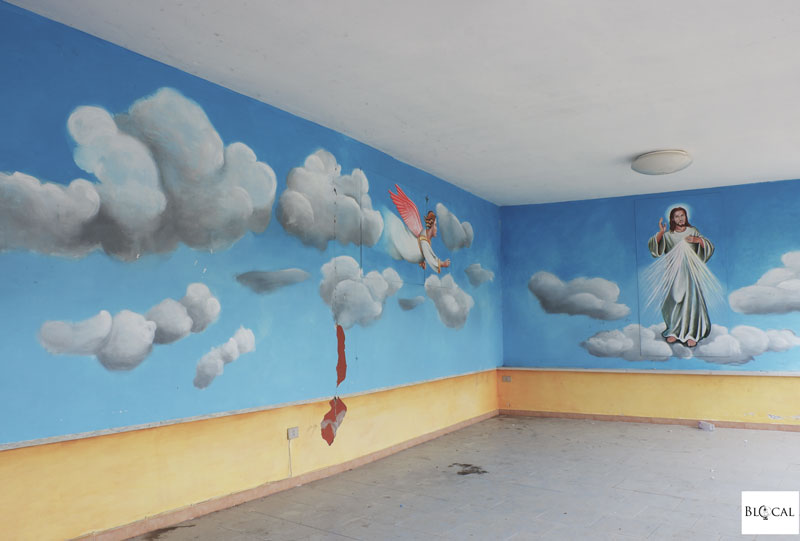 However, due to the economic crisis, shops shut down and, after a girl was found here – throat cut – in 1996, the stigma stayed for good.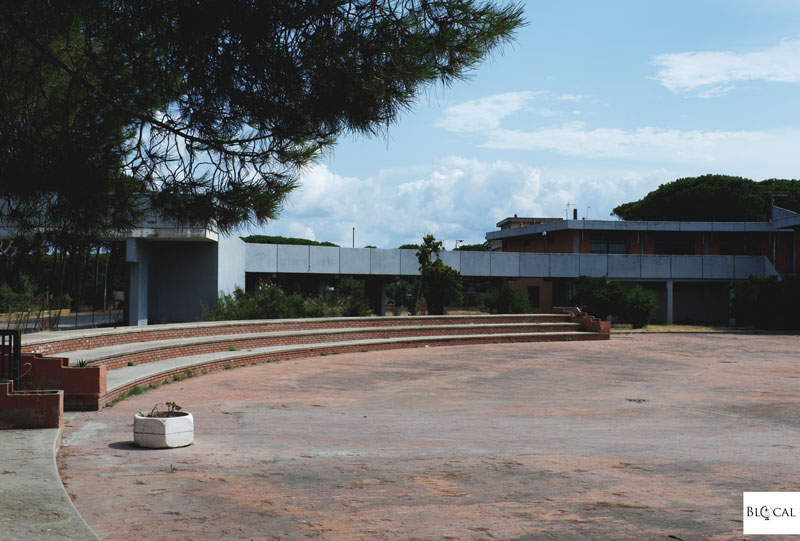 One café is still open, though, despite having almost no clients. Looking at its door, wide open next to rusty shutters and broken panes, makes the atmosphere of this former shopping mall even bleaker.
Abandoned places in Sardinia > Cementificio Alba Cementi, Porto Torres
Porto Torres' former industrial area is packed with abandoned factories. When we entered this ghost city inside the city, Federico told me "I will just drive around and if a particular location inspires you we can enter it." That's how spoiled for choice you can be when looking for abandoned factories in Porto Torres!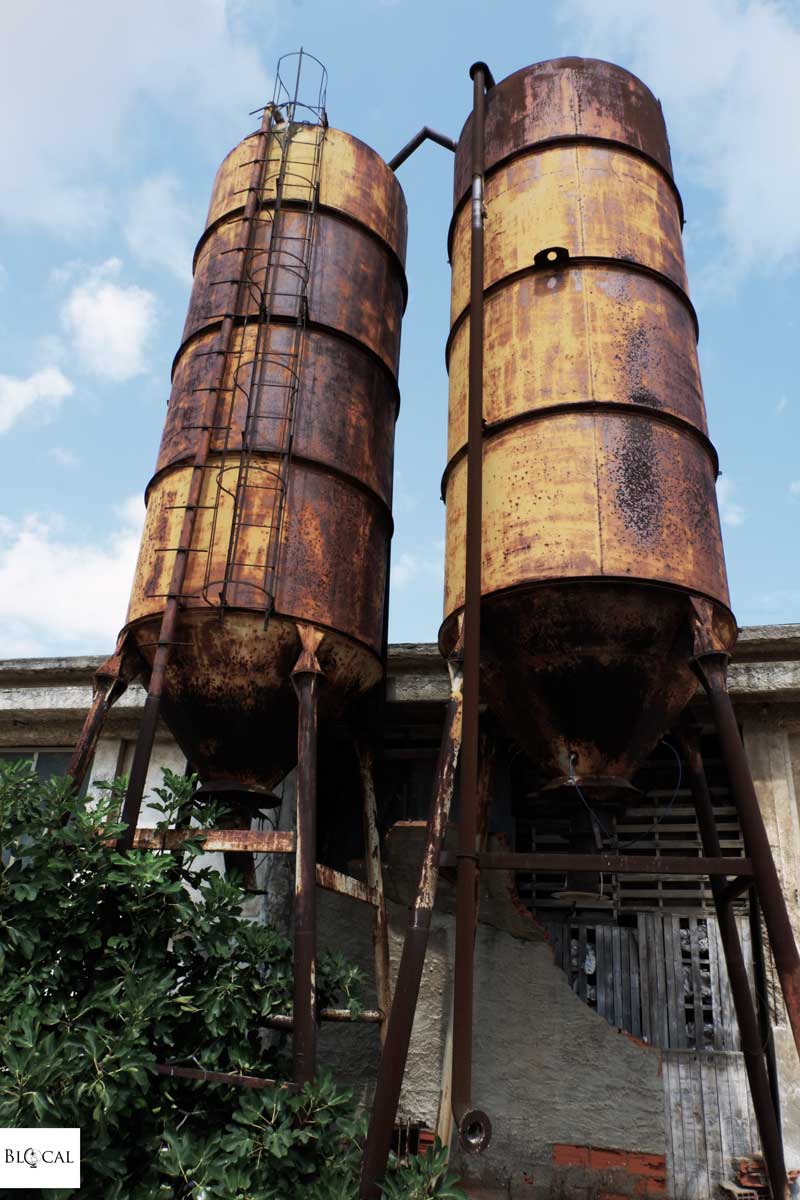 Porto Torres' industrial area was built in the middle of nowhere during the 1960s, a time when public money was heavily leveraged to support the big construction boom of the country. However, after the crisis of the steel industry, all these massive production plants stopped working, and the whole area is now abandoned.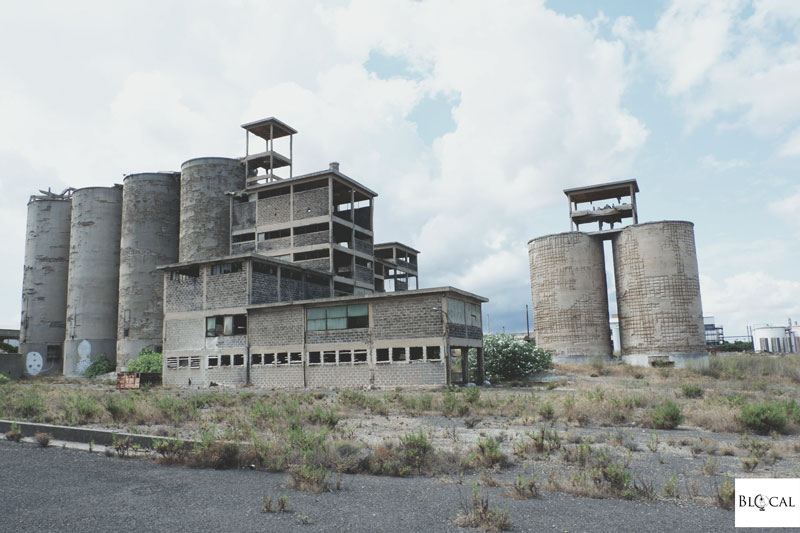 Attracted by its tall chimney, I wanted to kick off the exploration of the abandoned industrial area of Porto Torres from the Alba Cementi cement plant, a huge factory that opened in 1957 and closed in 1983.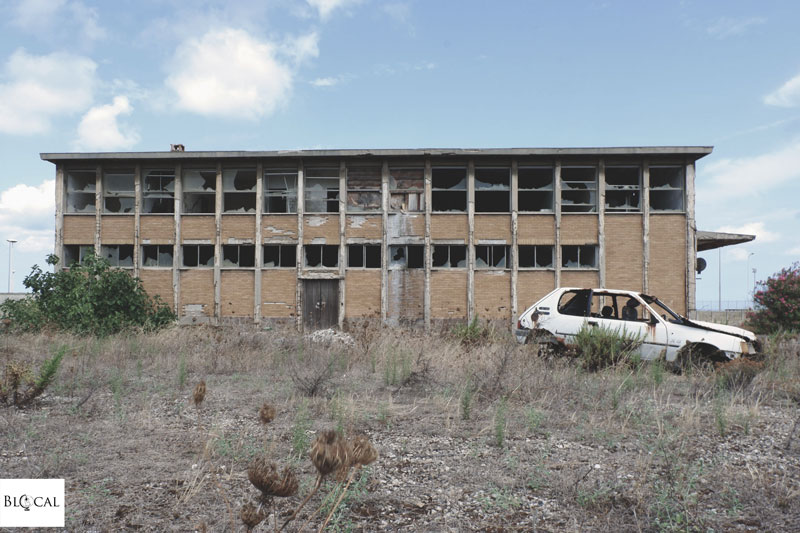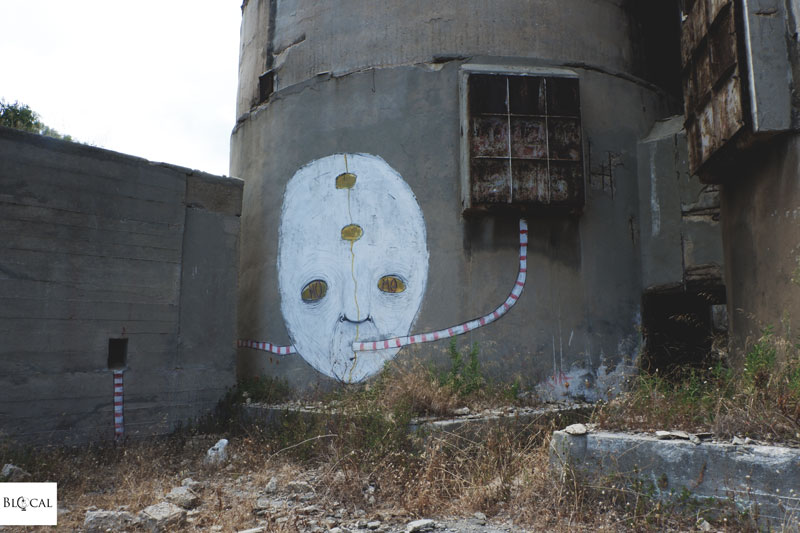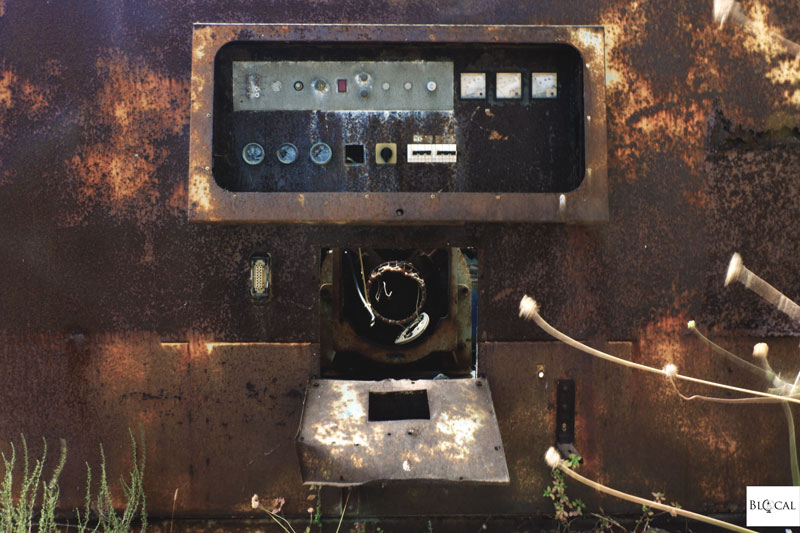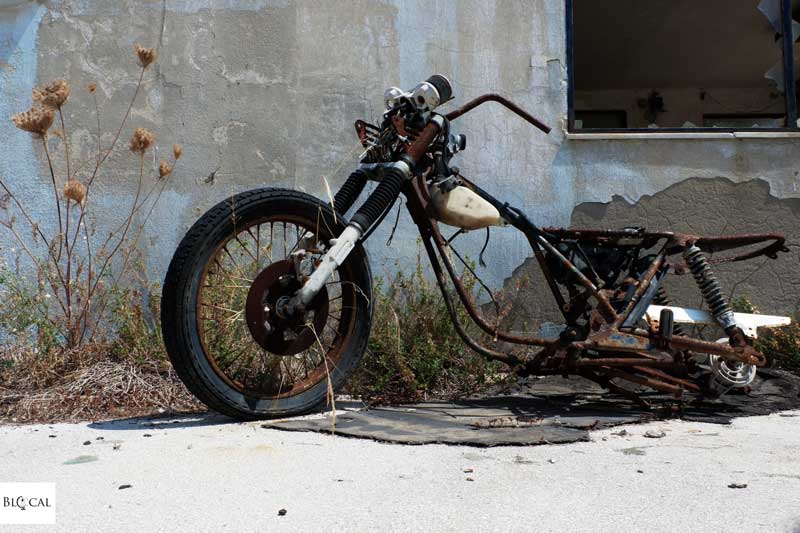 Abandoned places in Sardinia > CIMEL, Porto Torres
I picked this location because of its geometric architecture, which is quite unusual among industrial buildings. The place was designed by architect Aldo Luigi Rizzo in 1969 and it's featured in architecture books.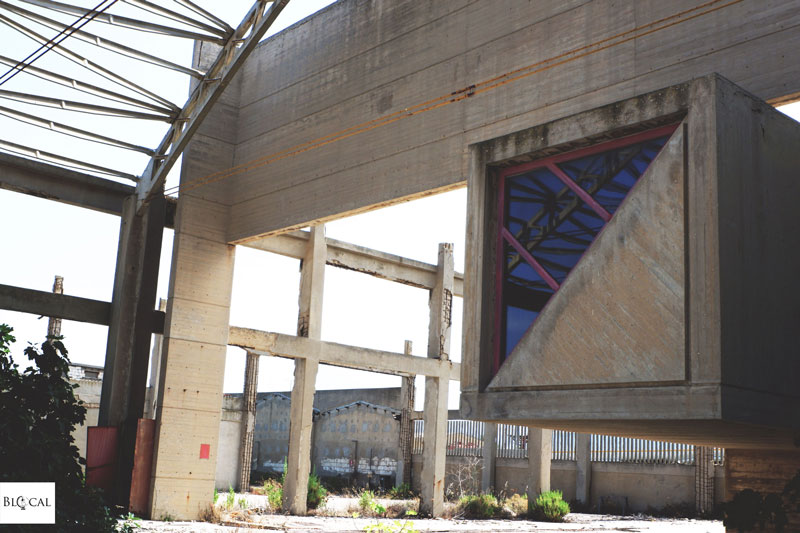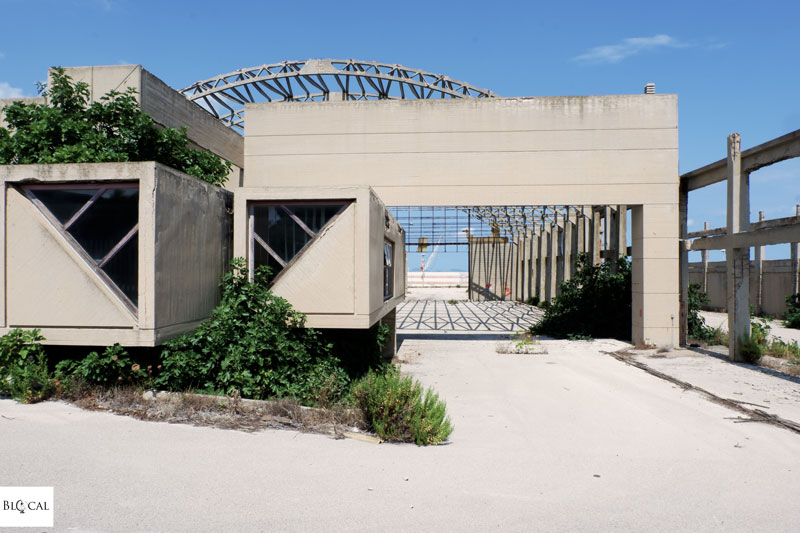 Its distinguishing cubes in raw concrete were designed as dwelling cells (like bees!), but they were eventually used to host the administrative offices of the woodworking company CIMEL.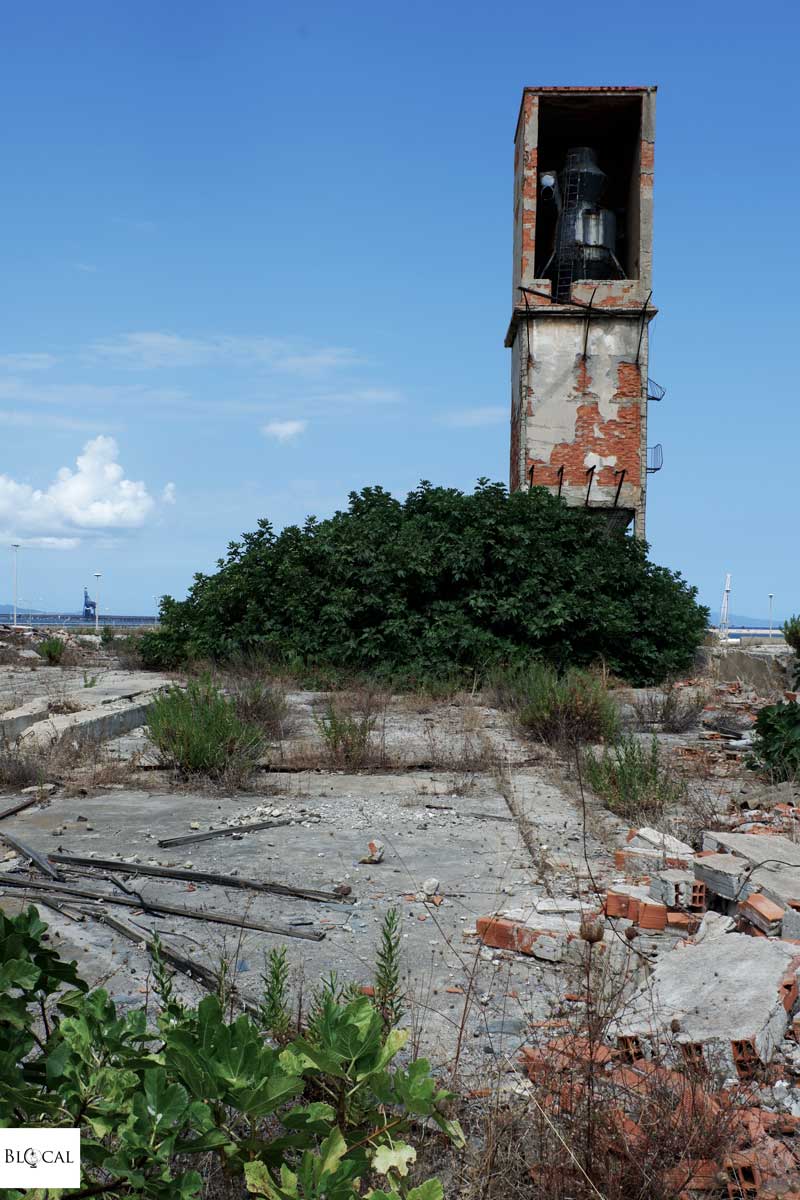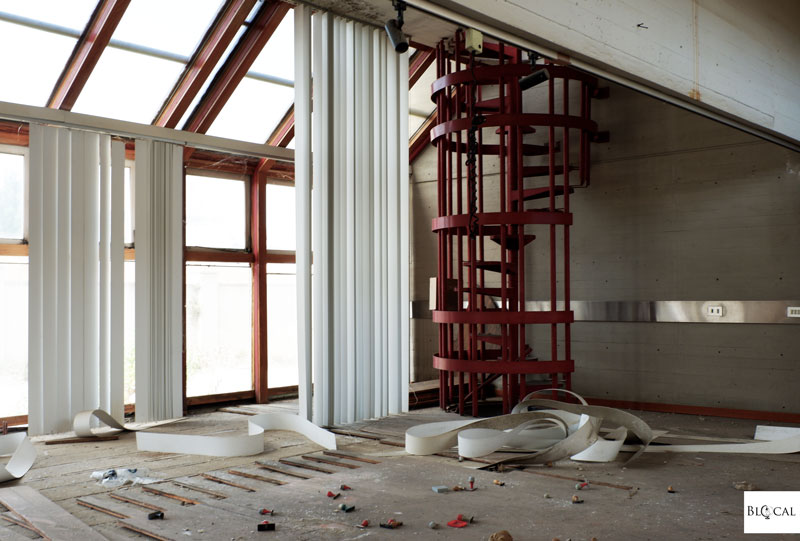 Behind the offices, there are also three beautiful warehouses, which look like the empty ribcages of dead giants lying on the beach next to each other.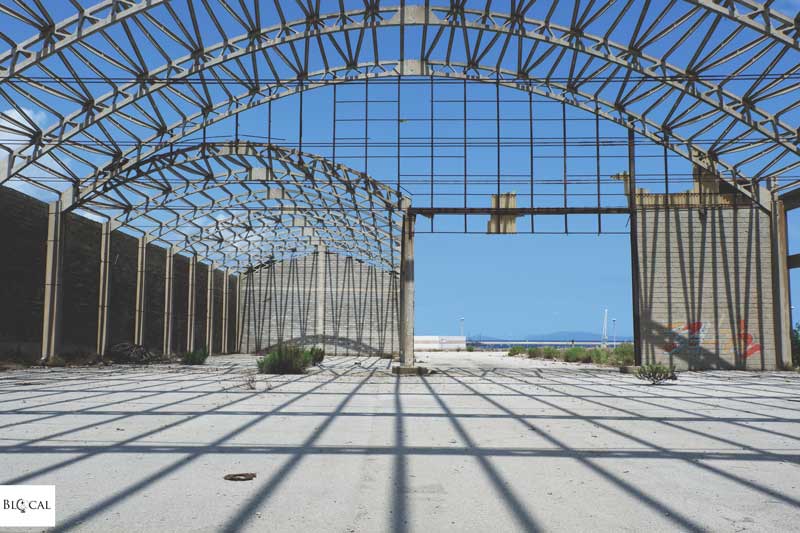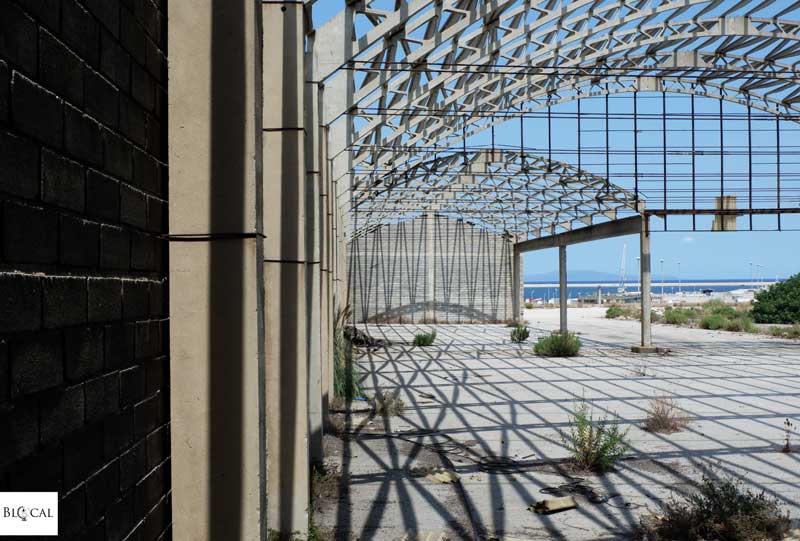 Abandoned places in Sardinia > Ferriera Sarda, Porto Torres
Next we visited the massive warehouses of an ironworks, Ferriera Sarda, which were all but empty! There is an entire forest sheltered inside Ferriera Sarda's warehouses: the lush vegetation reminded me of a botanical garden, and there were pheasants flying in and out the broken panes of the ceiling.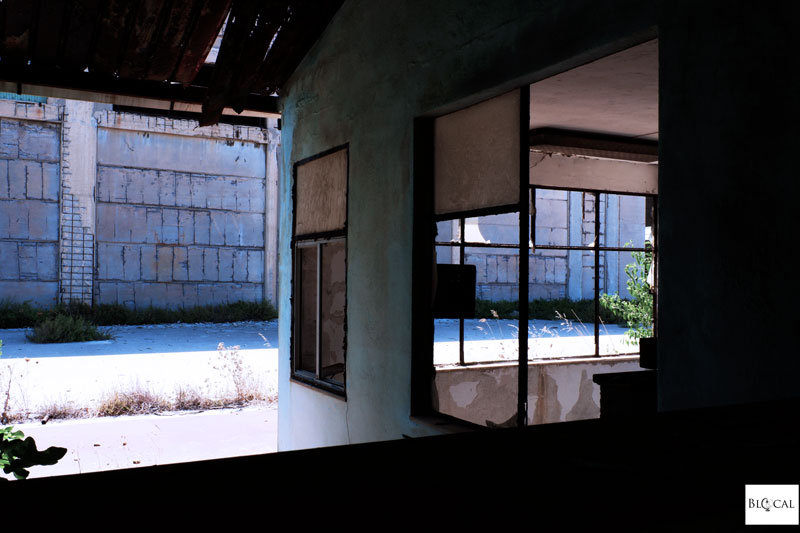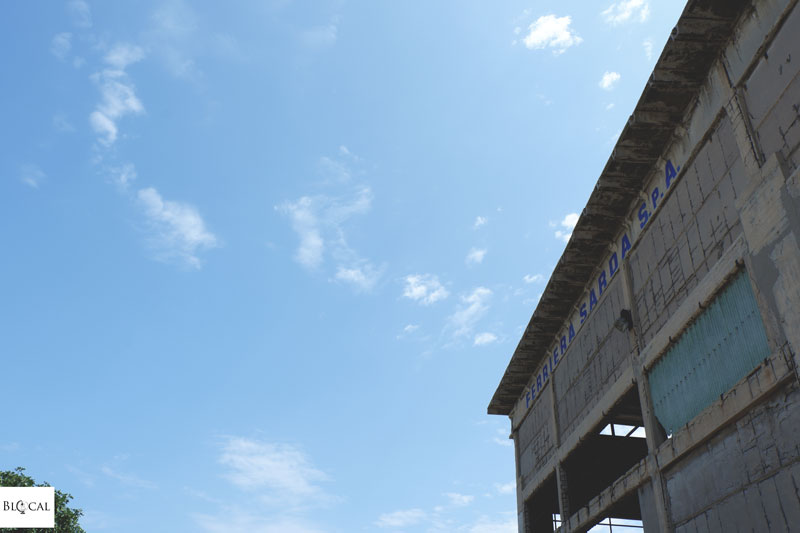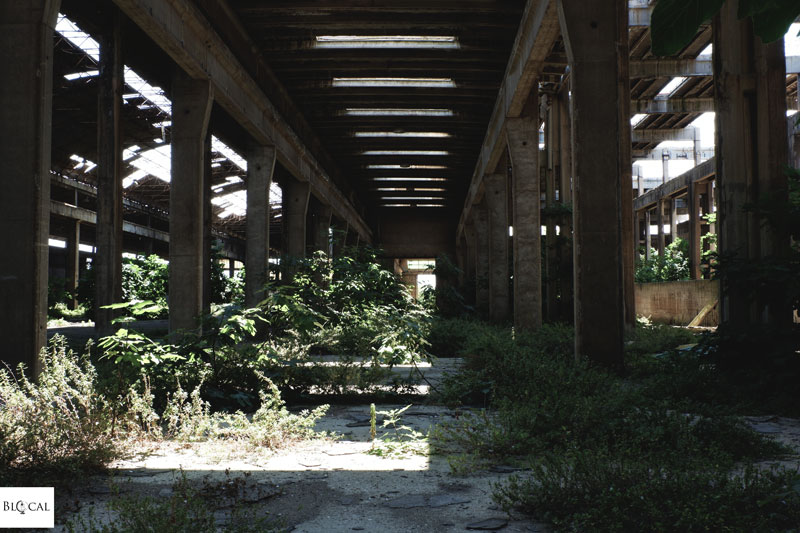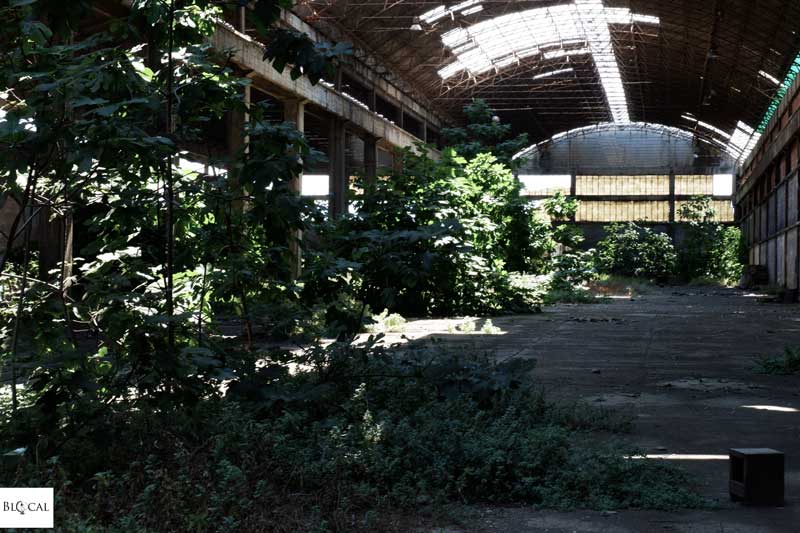 While researching for this post, I read that the architecture of the main warehouse was inspired by Madrid's Atocha station, which I find quite ironic since the train station now hosts a botanical garden!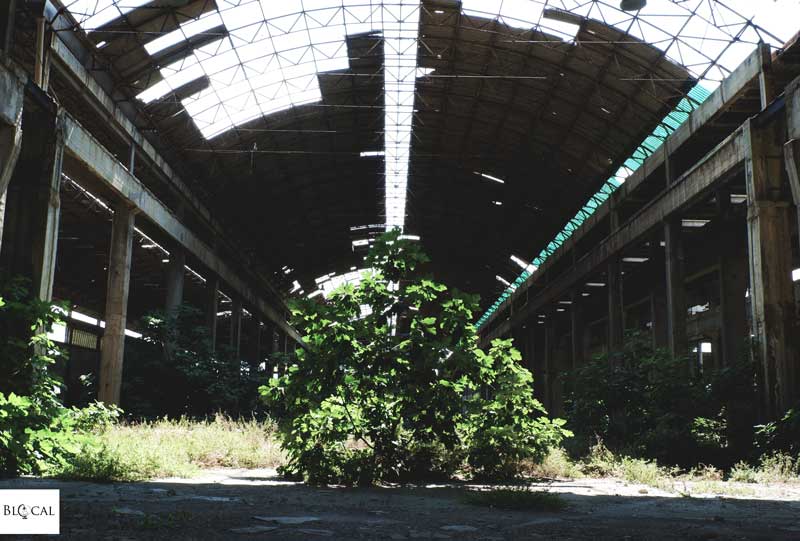 Abandoned places in Sardinia > Saponificio Ledà, Sassari
Driving back to Sassari, we went off the main road and walked through wild vegetation until we saw the red buildings of the former soapworks Ledà. The buildings were overgrown with plants, and the contrast between the vivid vegetation, bleached walls, and thick rust was definitely fascinating.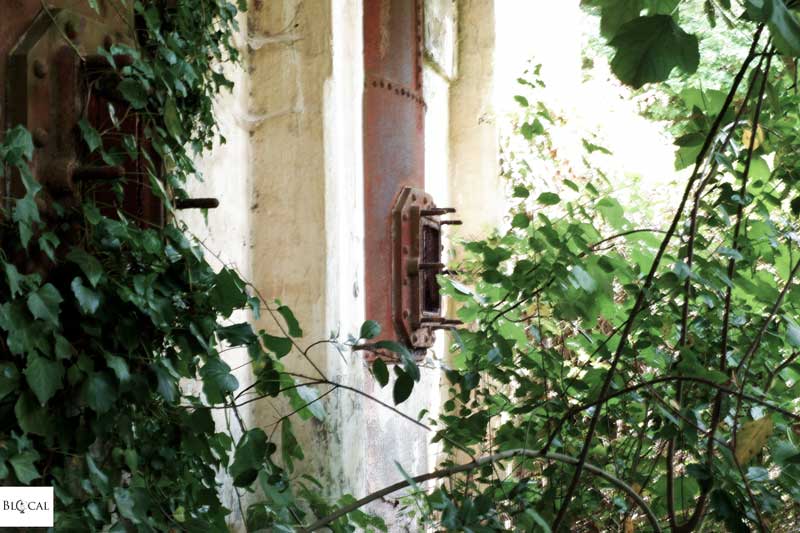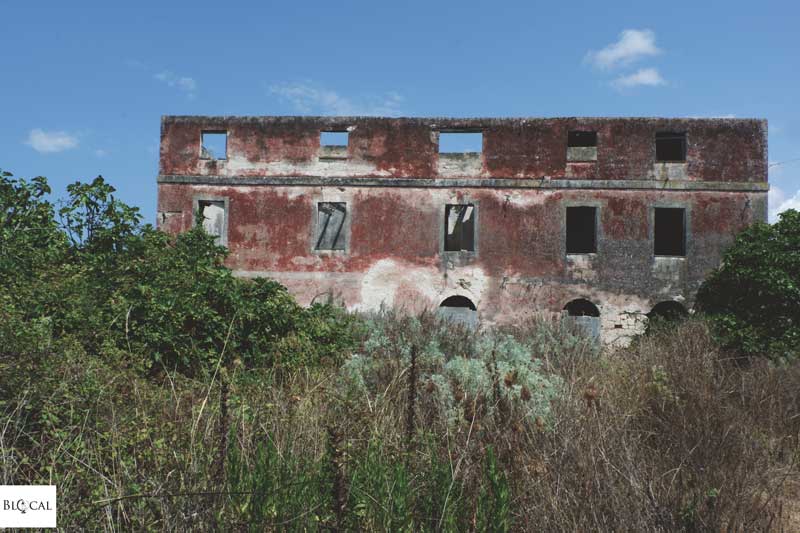 The Ledà soapworks was active at the beginning of the 20th century, when it was the main industrial complex in the area of Sassari, whose extremely modern plants and advanced pieces of equipment were powered by a water mill.
Abandoned places in Sardinia > Manicomio di Rizzeddu, Sassari
This spot was special for me, not only because mental asylums are my favourite 'category' of abandoned places, but also because I knew that inside its empty rooms it was written a sentence I love so much that I have it among my favourite quotes on Facebook.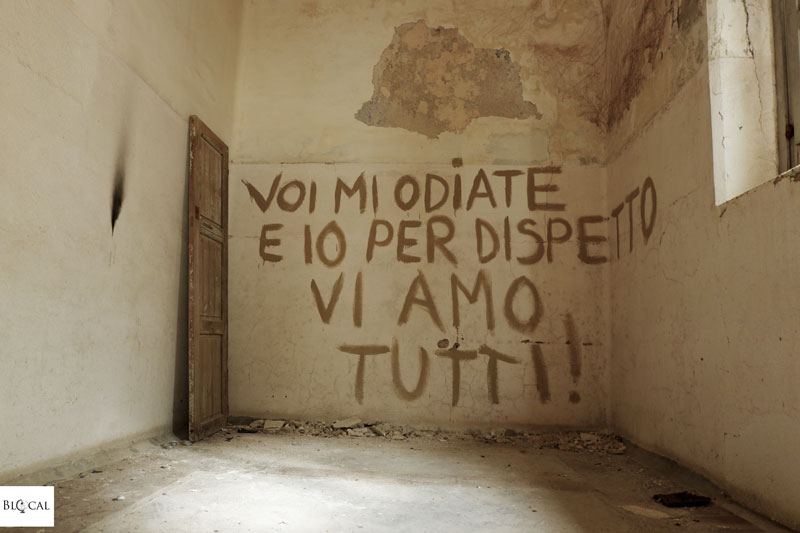 It can be translated as "You all hate me so, for spite, I love you all"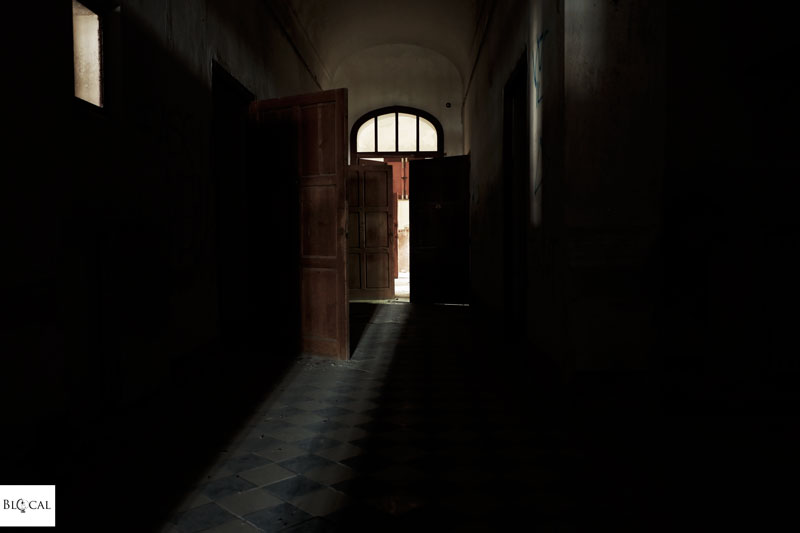 The
Rizzeddu mental asylum
was opened in 1904 and operated until 1998, hosting up to 1200 patients. It's located inside the city of Sassari and, like
Santa Maria Della Pietà in Rome
and other former mental asylums in Italy, it now hosts public clinics and other kinds of medical services inside what has become a beautiful park for residents to enjoy.
(Some pavilions are still abandoned, though, and that's where I found my favourite quote painted on a wall).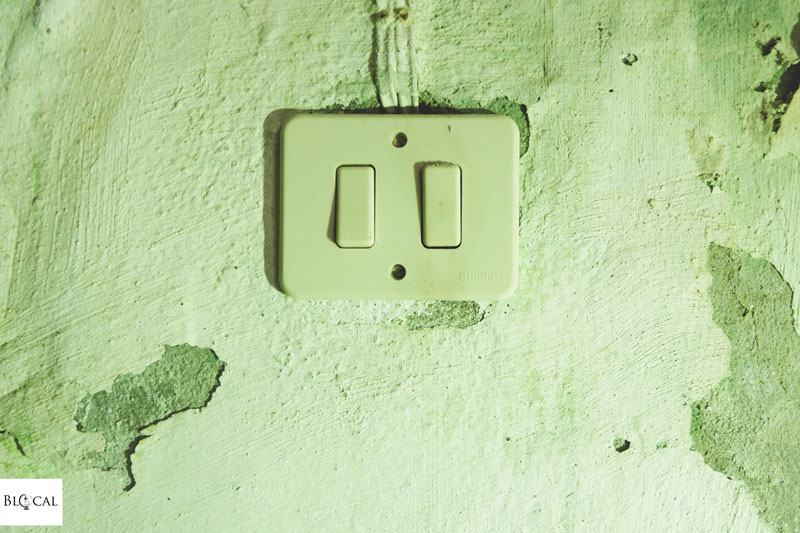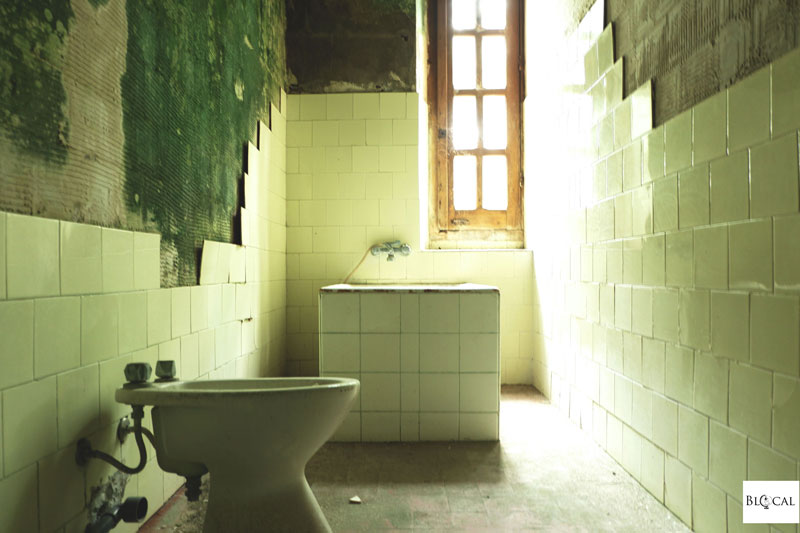 Abandoned places in Sardinia > Diga di Bunnari, Osilo
The most hidden location that we visited, which is disappearing inside wild vegetation and blackberry bushes, is the former dam in Osilo. Lost in a beautiful valley just outside Sassari, this dam collected water from the Bunnari River, which is still flowing there.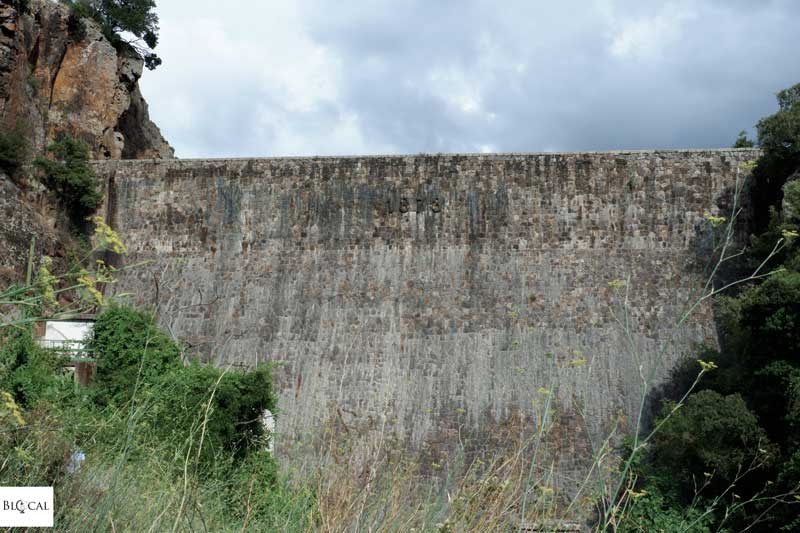 Sardinia is a dry island where dams are fundamental, and this one is the most ancient of them all: it was built in 1878, as marked by the now rusty and corroded large metal numbers hung at the very top of it.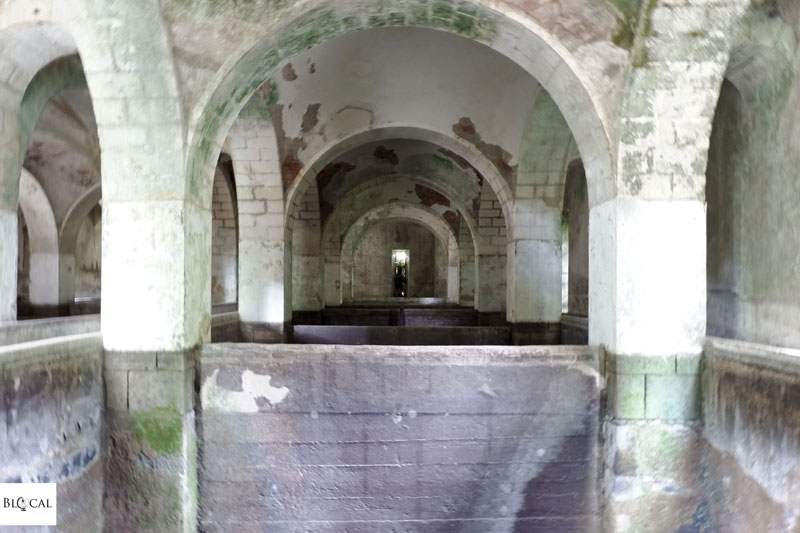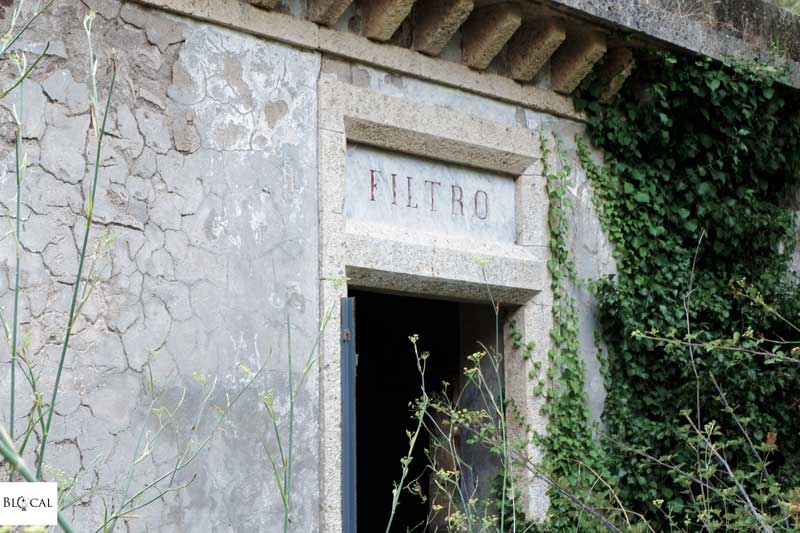 After visiting the building that hosted the filter, whose art nouveau archways and deep tanks reminded me
Lisbon's water reservoir
, we climbed our way up to the dam.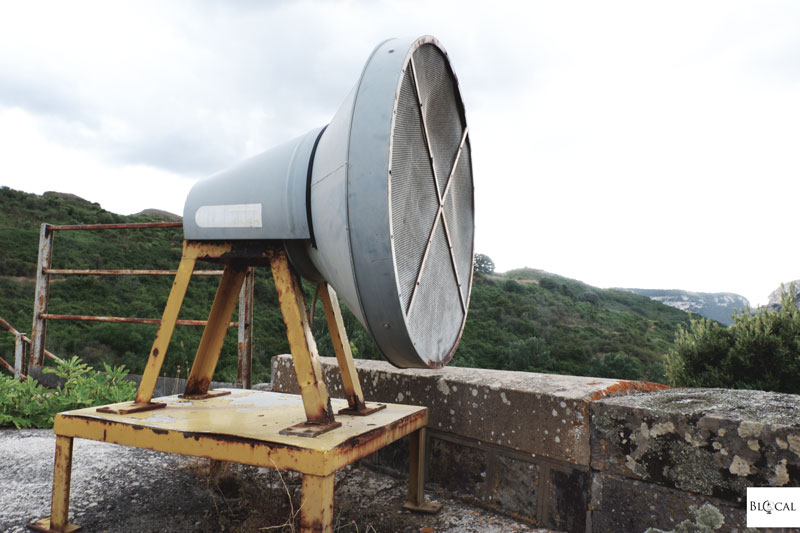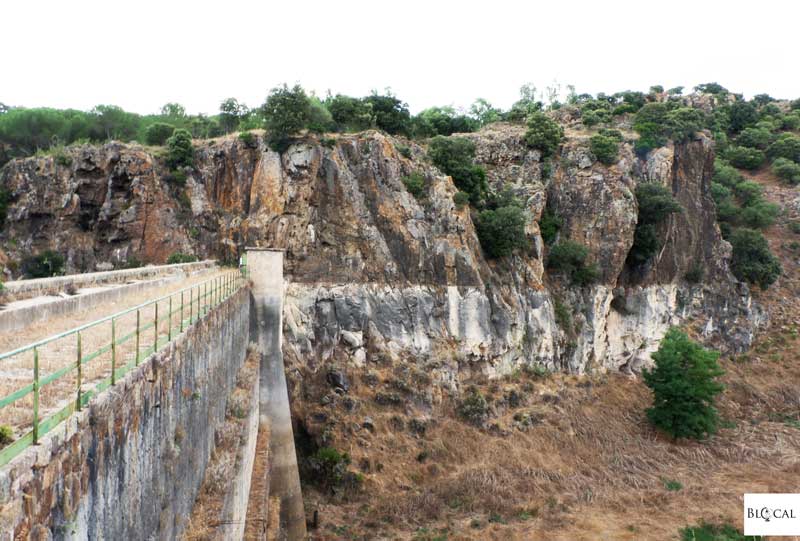 Hanging out on the inner side, I could see the former basin; now it's dry, yet I did feel the power of its former capacity by looking at its empty stomach from above. Turning on the other side, I could enjoy a beautiful view over the valley: red, naked rocks frame lush vegetation as far as the eyes can see.
Human civilization is far removed from this place that nature is about to conquer back. The Bunnari River is still flowing through this beautiful valley, though, reminding us that, like time, rivers flow always onward.
You can hover over this (or any image) to quickly pin it!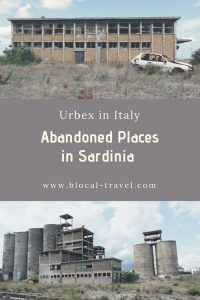 >> Find these abandoned places and many more cool spots in my Sardinia Google Map!