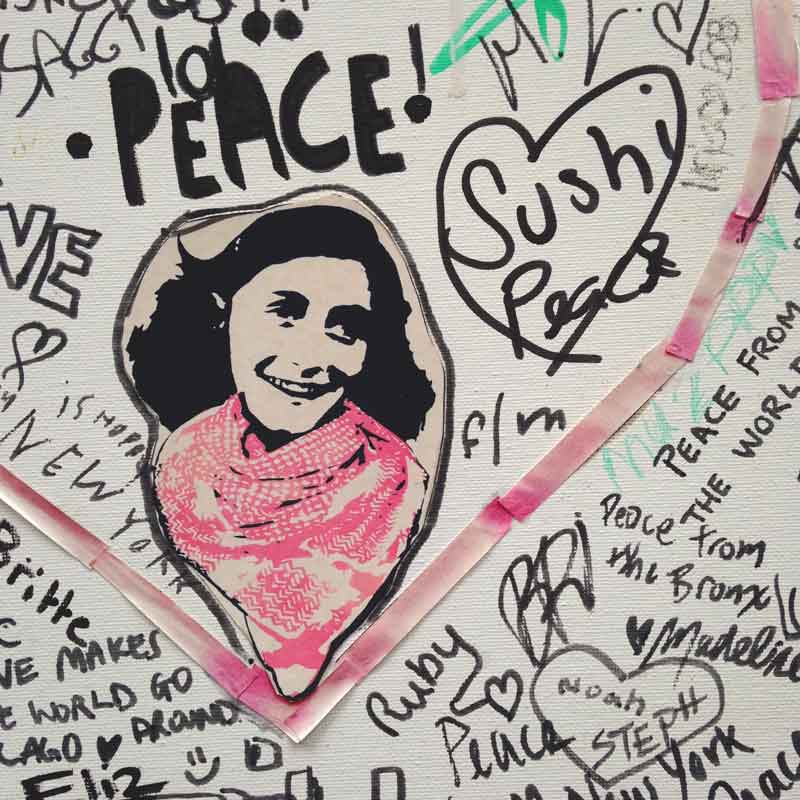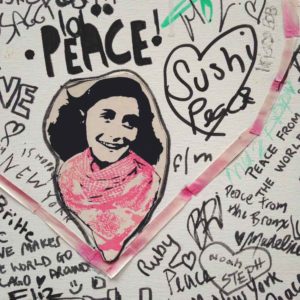 During my last street art trip, I've ended up spending quite some time in Amsterdam.
I was there to learn more about
R.U.A. – Reflexo on Urban Art
, an innovative urban art project in H-Buurt (the so-called "ghetto" of Amsterdam) where the Egyptian street artist
Ammar Abo Bakr
is currently painting a large-scale mural.
However, I also had some free time to explore the city, which I didn't know at all, only to quickly find out that Amsterdam is my place to be.
Alternative things to do in Amsterdam:
1. Peering inside the soon-to-be-open Street Art Museum in NSDM Wharf
For three years the founder of Street Art Today Peter Ernst Coolen is inviting to Amsterdam street artists from all over the world, offering them canvases that are so big that it's no different from painting on a wall. This is happening inside a former shipyard in Amsterdam Noord, a huge post-industrial space that will soon become the world's largest street art museum.
Peter was kind enough to let me peer inside the warehouse where, illuminated by the light entering the room through broken window panes, I found dozens of these majestic canvases. Some are hung on the ceiling, but most of them are still piled around, dozing. And me as well; I felt like I was dreaming.
[update 2020: the museum has finally opened, and it's called STRAAT. I worked there for the 2 and half years leading to the opening, but that's another story]
2. Eating at the Noordermarkt
That's where a laid-back Saturday morning in the Jordaan area turned into a cheese overdose.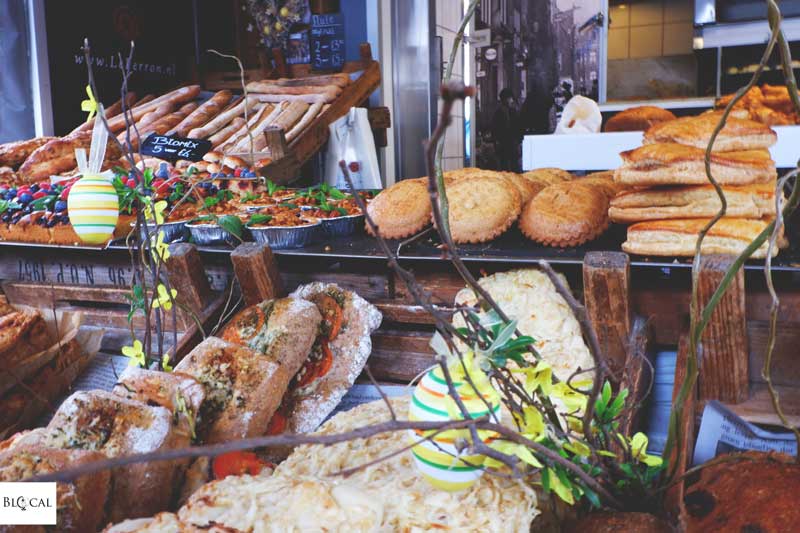 Dutch markets are all about tulips and cheese tastings: if I just smelled the first ones, I couldn't help but try all the cheese. Good thing I was going to a 3-hour bike tour after that! ;)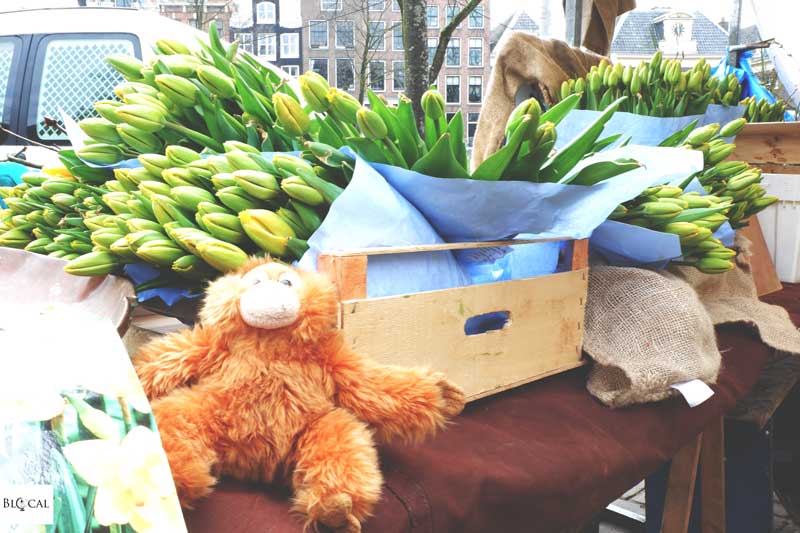 3. Exploring alternative Amsterdam with an AllTourNative tour
I joined a street art bike tour to learn about Amsterdam's graffiti and street art scene: from the punk graffiti scene in the 1980s, which was fertile ground for New York artists visiting Amsterdam (including Keith Haring, although his mural is no longer there), to nowadays when the street art scene is still dynamic and cool, yet never pretentious.
– This graffiti jam at De Valk: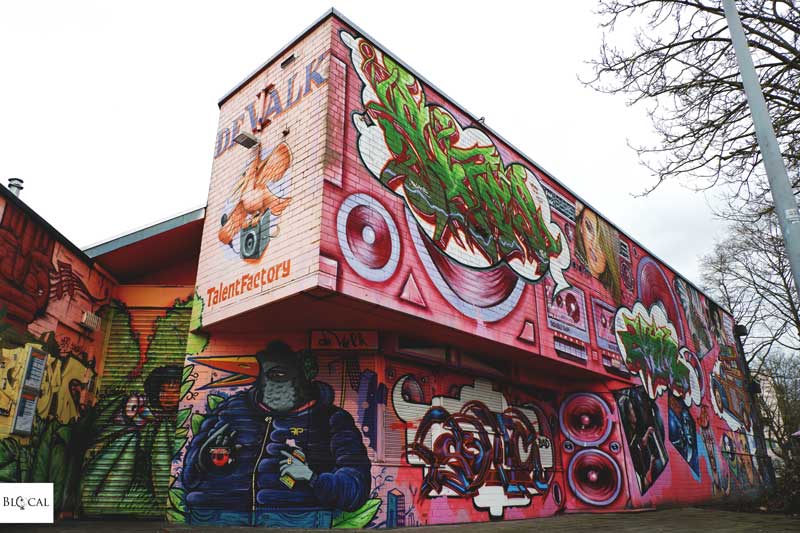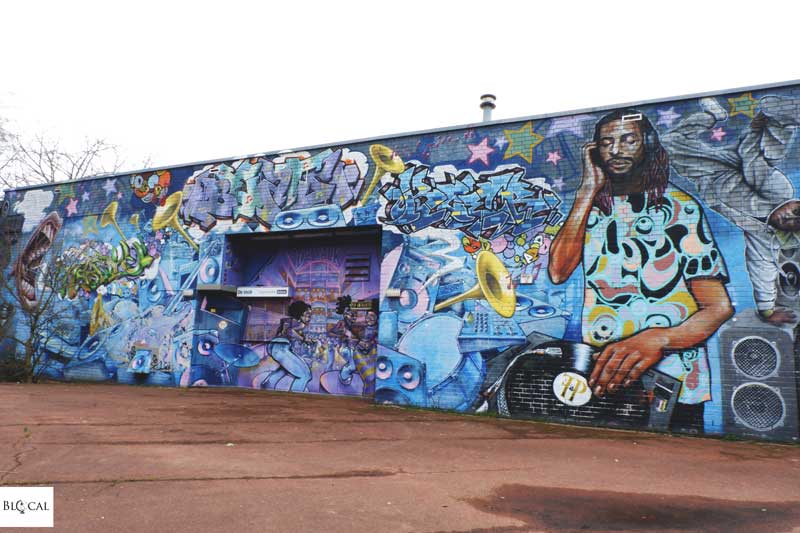 – This mural by Telmo Miel: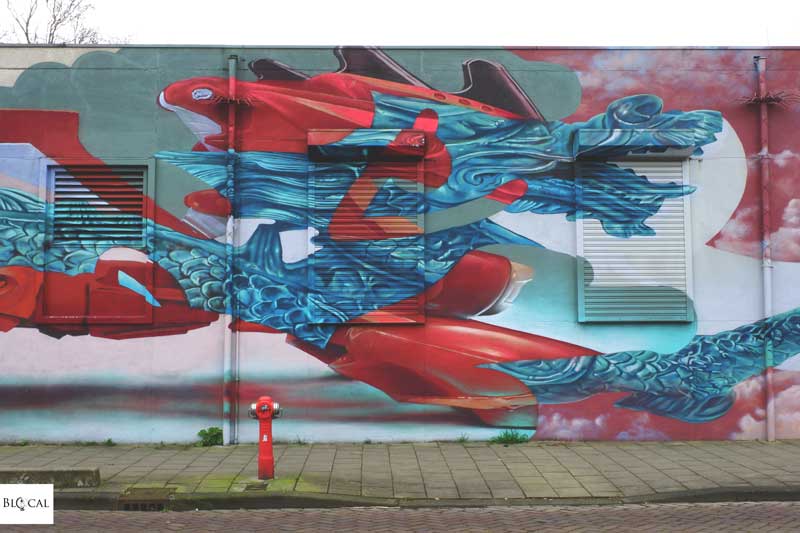 Painted back in 2016, this piece was inspired by the imagination of local children who took part in a lecture about street art that was held by the renowned Dutch duo.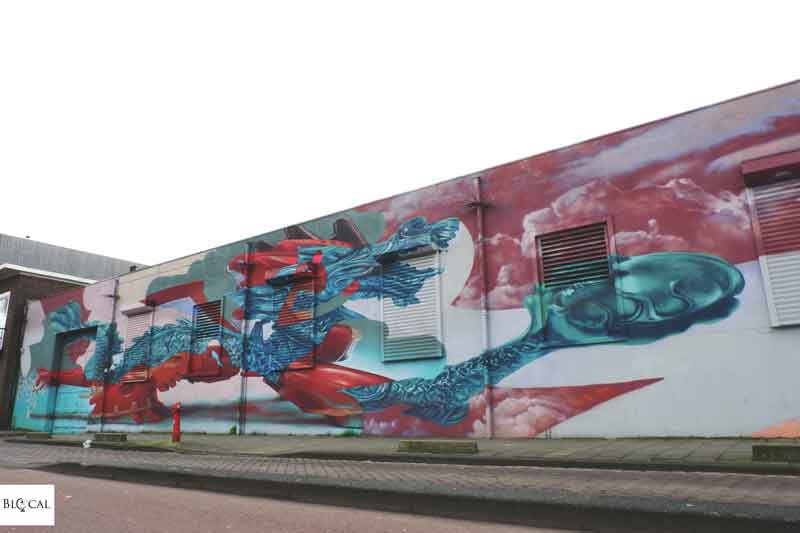 – This combo by Amsterdam graffiti legend Niels"Shoe"Meulman and Adele: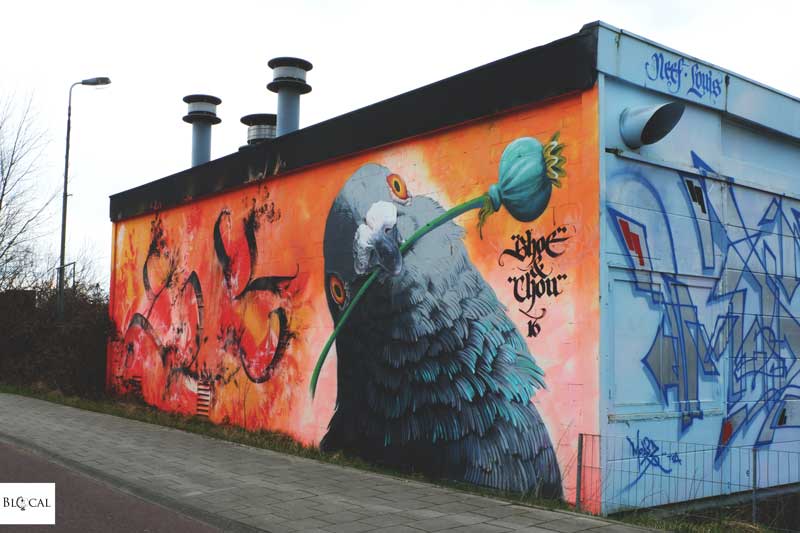 Through arching, swerving, and a lot of smudging, Shoe took calligraffiti to a whole new level, and this piece is the perfect example of his mesmerizing technique, which swings between substantial brush strokes and almost ethereal splatters.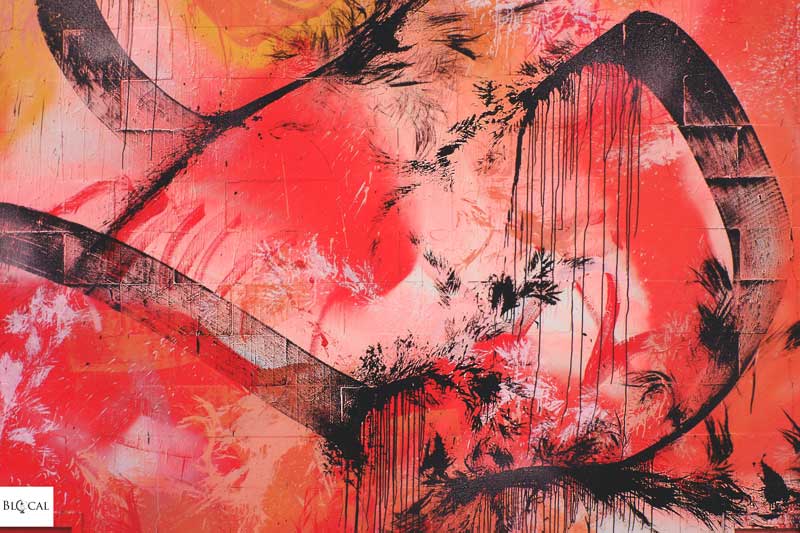 [Update: this last mural no longer exists]
However, what I liked the most about this experience was the genuineness of the tour. Being part of Amsterdam's street art and graffiti scene himself, Alex runs the tour with respect –besides the fact that he is obviously very knowledgeable. He was a great guide and his tours are authentic, much like his love and enthusiasm for his hometown.
4. Visiting the Stedelijk Modern Art Museum of Amsterdam
Amazingly enough, during my Amsterdam trip the Stedelijk Museum was showing the "Keith Haring Velum." Keith painted this canopy, which filters daylight above the main staircase of the building, for his solo show at the Stedelijk Museum back in 1986.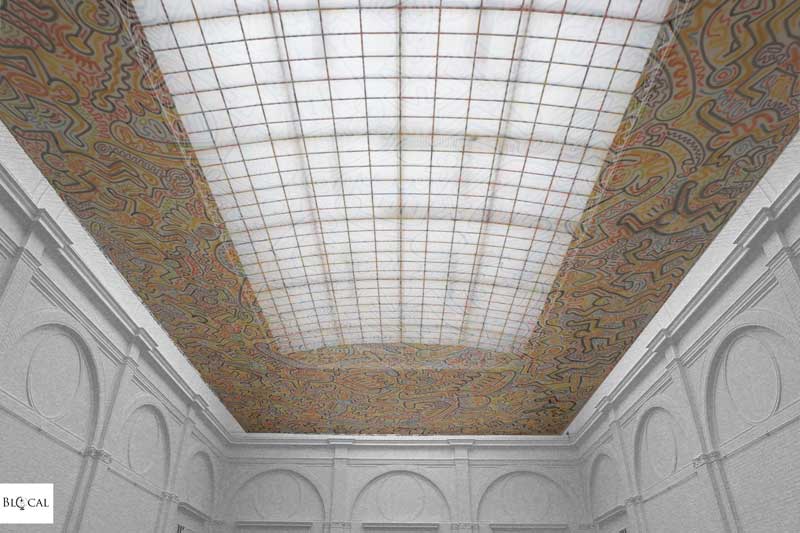 The piece was painted with spray cans during a one-day performance; you can get a sneak peak of it in this video:
5. Chilling out at the nicest coffee shop in Amsterdam: YoYo Café
During my first few days in Amsterdam, I had a hard time finding a coffee shop that was also a nice place to read a book or write. You know, a place where you could hang out all day, with smiling waiters, cool music, and flowers on the tables. I had already given up and was just looking for a place with, at the very least, windows when I stumbled upon the cutest coffee shop ever in De Pijp, the self-proclaimed bohemian neighborhood of Amsterdam.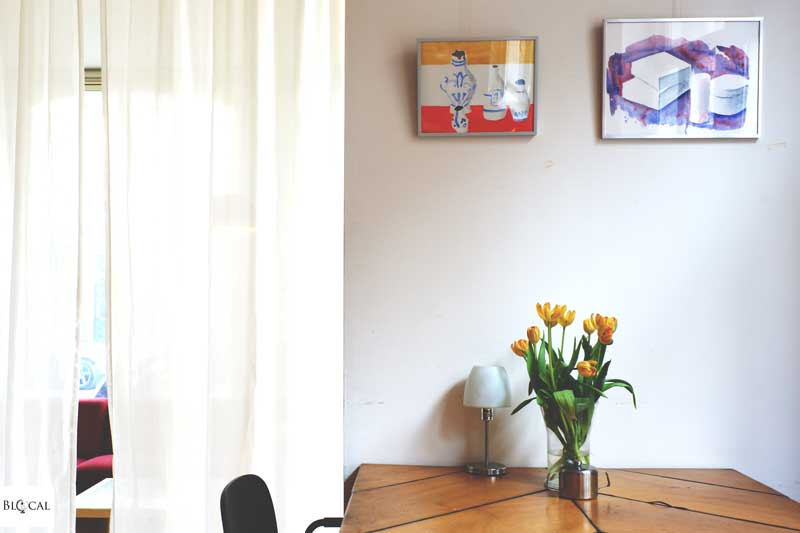 YoYo Cafè
doesn't only have windows and tulips on the tables, but it also has WiFi, chess, board games, and colorful paintings on the walls since it also happens to be an art gallery.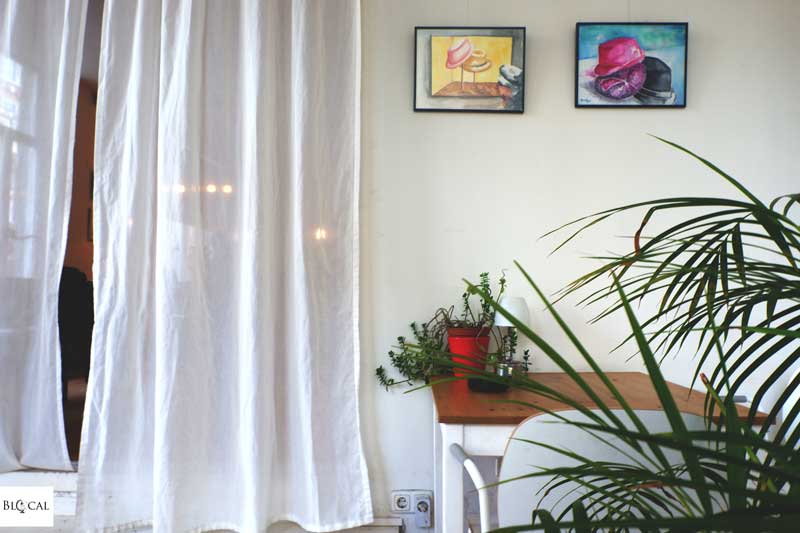 6. Wandering around Amsterdam Noord
Quickly elected as my favourite part of Amsterdam, Noord is a former shipbuilding area located jst on the other side of the IJ River, which you can easily cross by taking a ferry behind the Central Station.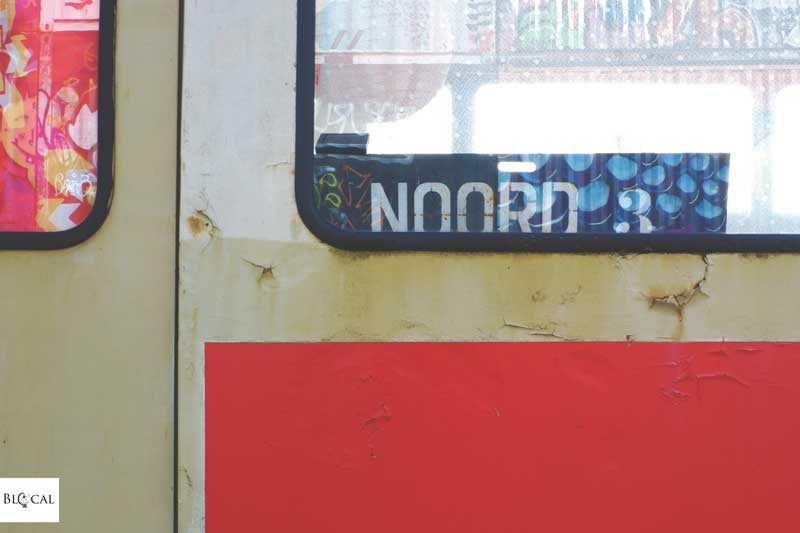 Once neglected, Noord is now a vibrant neighborhood that preserves its rustic feel, with loads of post-industrial charm, beautiful city beaches, and lots of graffiti.
I especially loved the area known as NSDM, which is named after the largest shipbuilding company in the world, which operated here until 1980.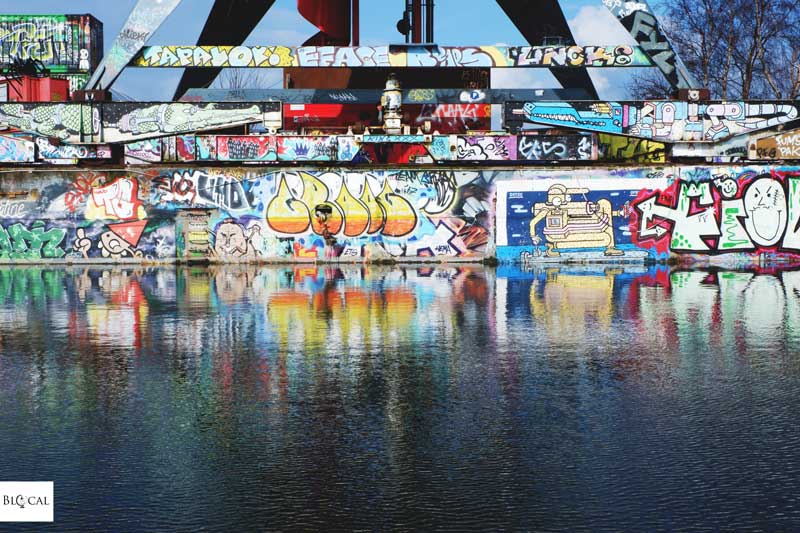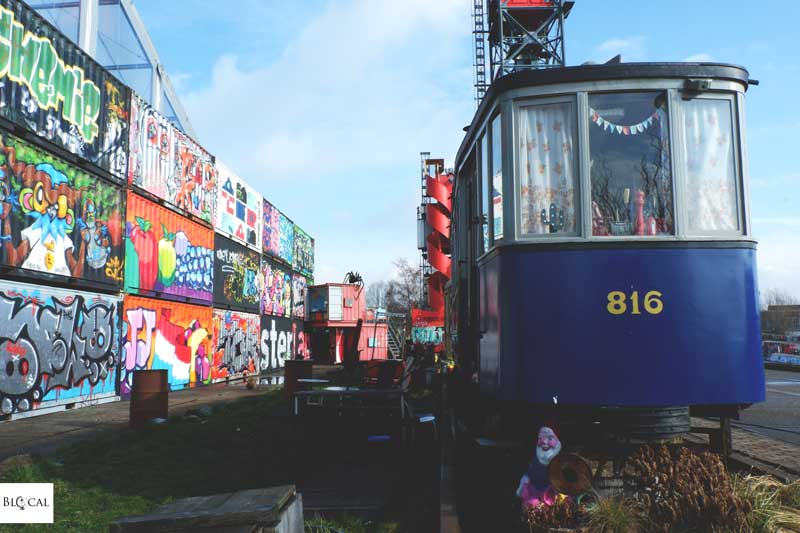 7. Hanging out with Bortusk Leer
I met Bortusk Leer at the street art festival Nuart Aberdeen, and during that week in Scotland we talked a lot about Amsterdam, his adoptive city, and the place where I ended up spending most of my trip. He invited me to visit his studio in Amsterdam Oost (I'm publishing an article about it soon, stay tuned!),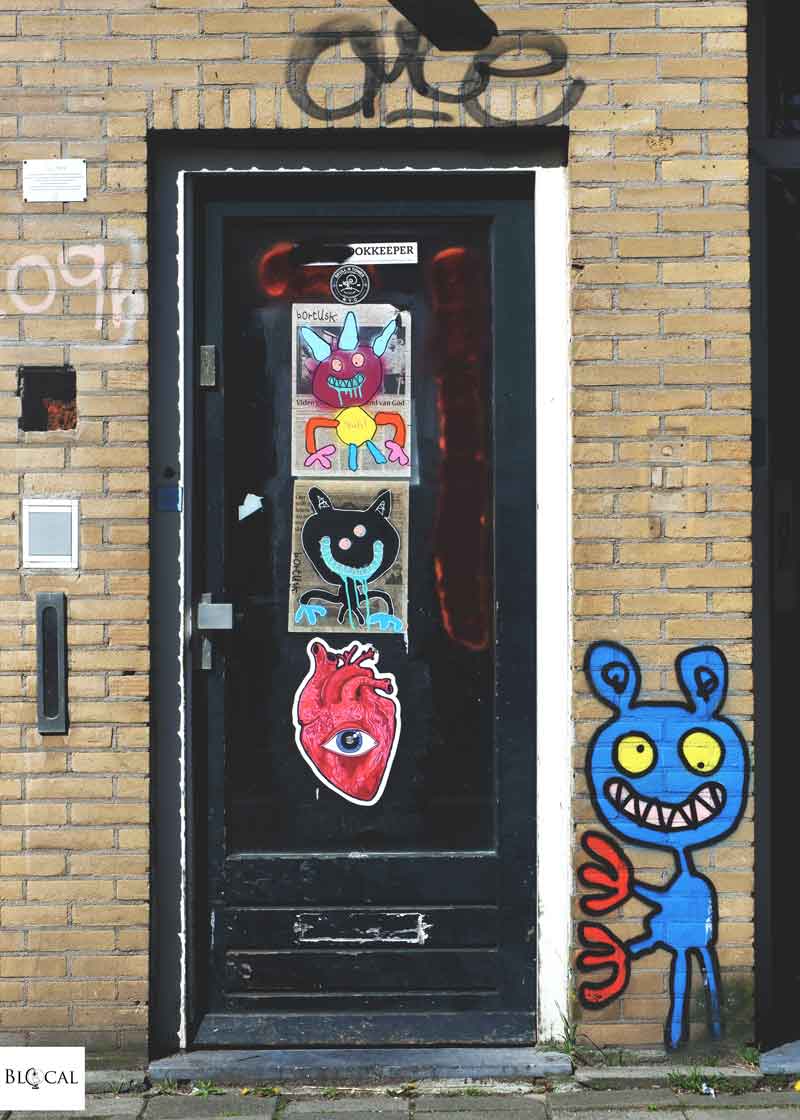 and since it was an exceptionally rare sunny day we enjoyed a walk in the nearby Flevopark, where Bortusk showed me the most popular "Wall of Fame" in Amsterdam.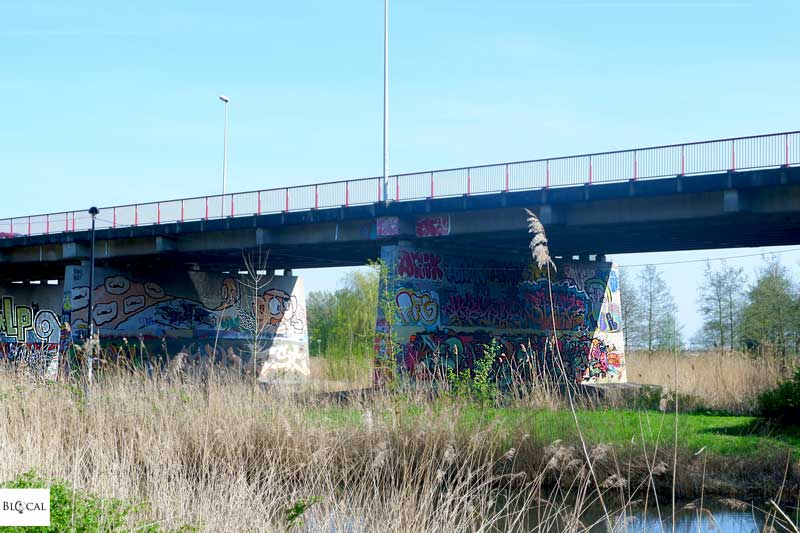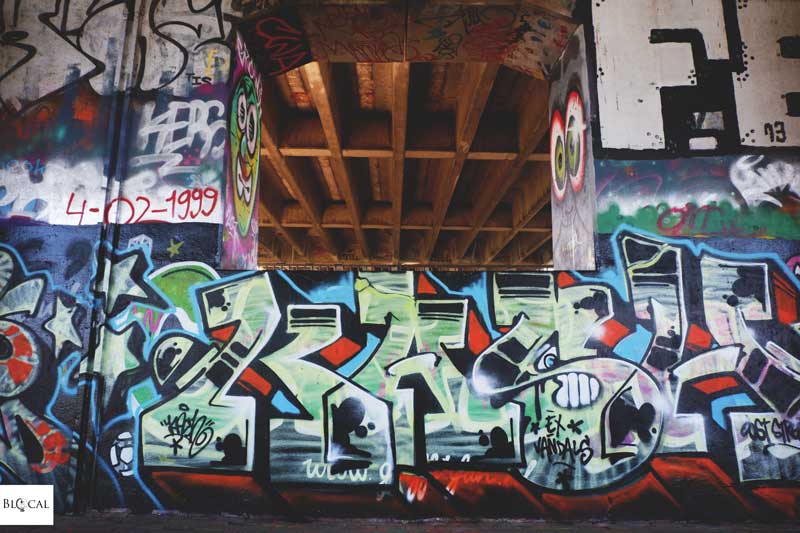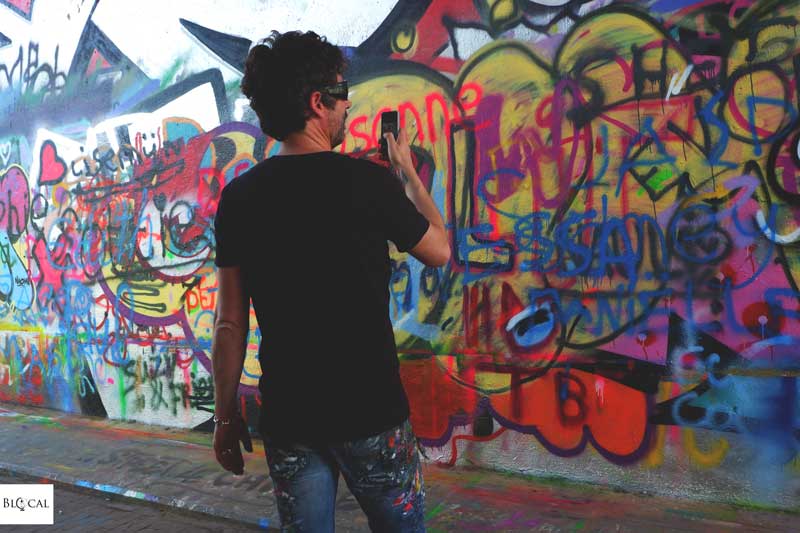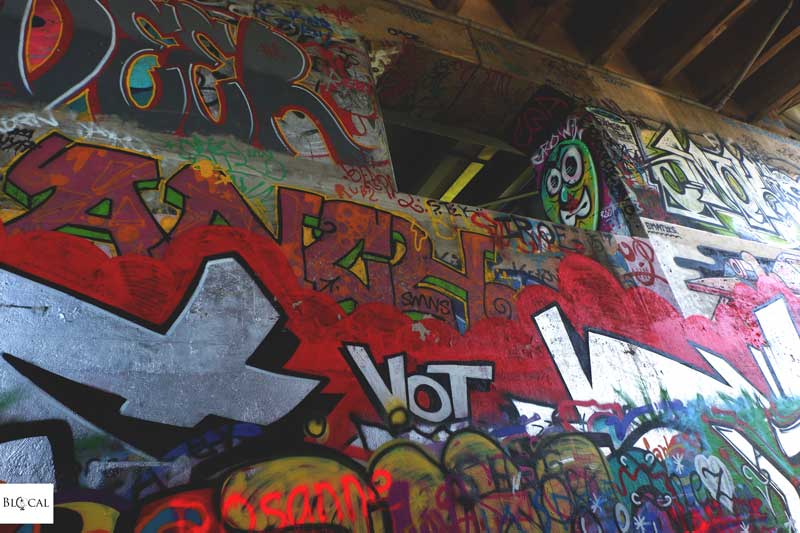 8. Drinking at the Hill Street Blues
On my last night in Amsterdam I met with the curator of
Urban Art NOW
, the guy who put the crazy idea of this one-month street art trip in my head in the first place. We bar-hopped around the
Red Light District
, an area that I had tried to avoid until that day since it's crowded with tourists. However, going there with a local allowed me to discover all those places where locals go, of which my favourite has been a pub called the
Hill Street Blues
. The peculiarity of this smoker-friendly café is that it's fully covered with tags (up to the ceiling!).
We sat in the back room next to a huge window that overlooked the canal, and I gazed around the room for the whole evening simply mesmerized. It was forbidden to take photos, but we did snap this one outside the toilets to celebrate the moment: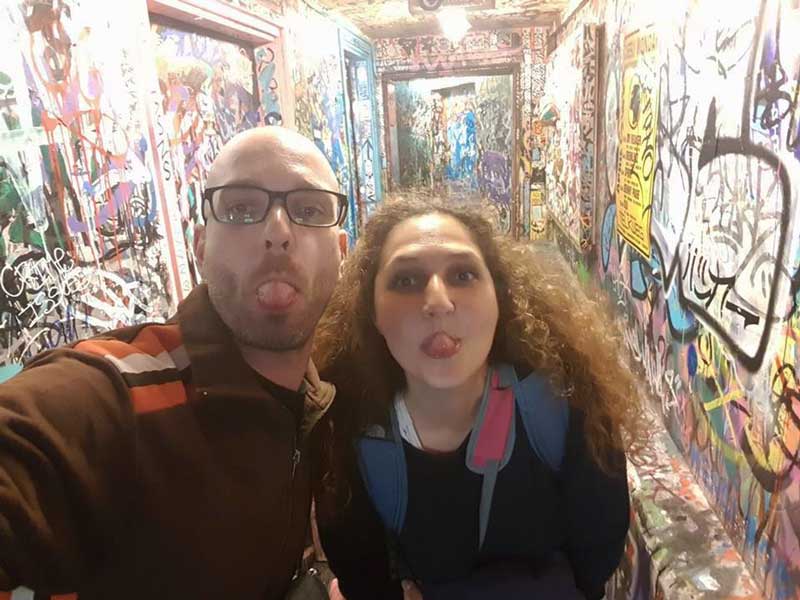 9. Meeting the Amsterdam Street Art crew at the Go Gallery
Amsterdam Street Art
is a group of local artists that organize several street art events around the city. They were so nice to invite me over for a chat at their office at the
Go Gallery
, which is the first art gallery in The Netherlands that has ever worked with street artists.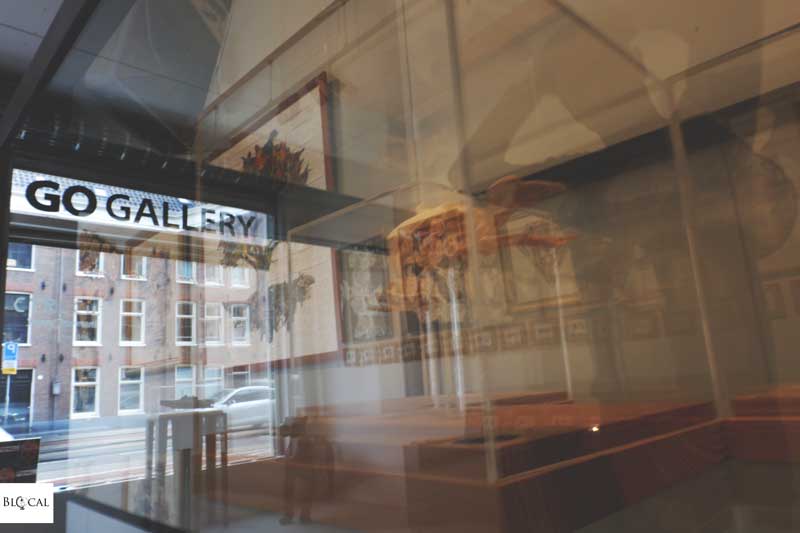 At that time, the on-going exhibition at the Go Gallery was "CTRL Cut," a solo show of the Flemish collage artist
Burry Buermans
, who creates his artwork by cutting images from books and magazines found in flea markets (for that perfect nostalgia feeling) and pasting them onto different materials, all while playing with contrasts in shapes and content.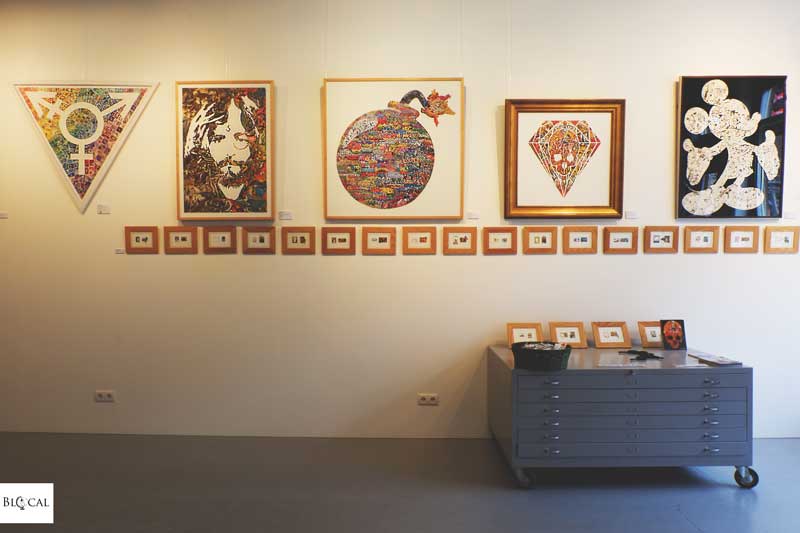 10. Sipping coffee, reading books, and writing down my travel notes at the cutest cafés in Amsterdam
I just happen to realize that, strangely enough, my Amsterdam trip didn't revolve around food, although I did eat several nice meals. I was stopping at cafés mainly to charge my phone and eat whatever they were still serving regardless of the time of the day. I usually opted for some amazing Dutch cheese (I have a thing for Dutch cheese).
However, these are my top five cafés in Amsterdam:
Ultimately, I fell in love with this city, where the sun reflects on the canals and every townhouse is unique.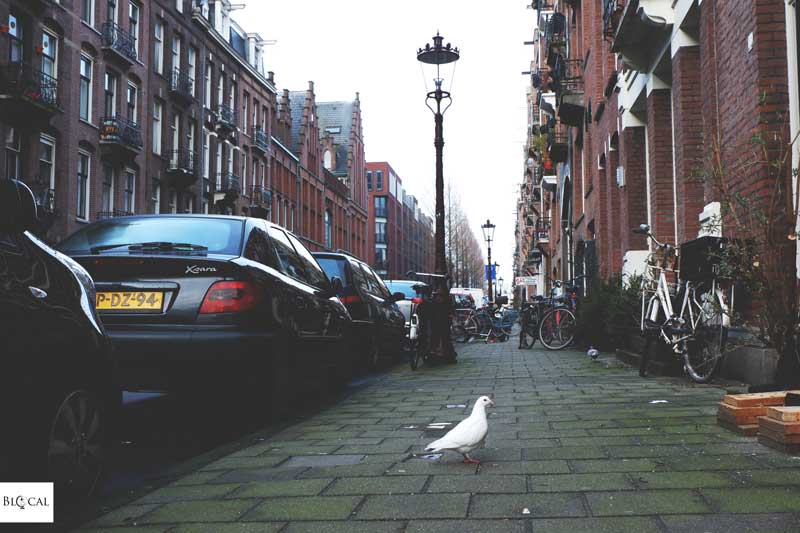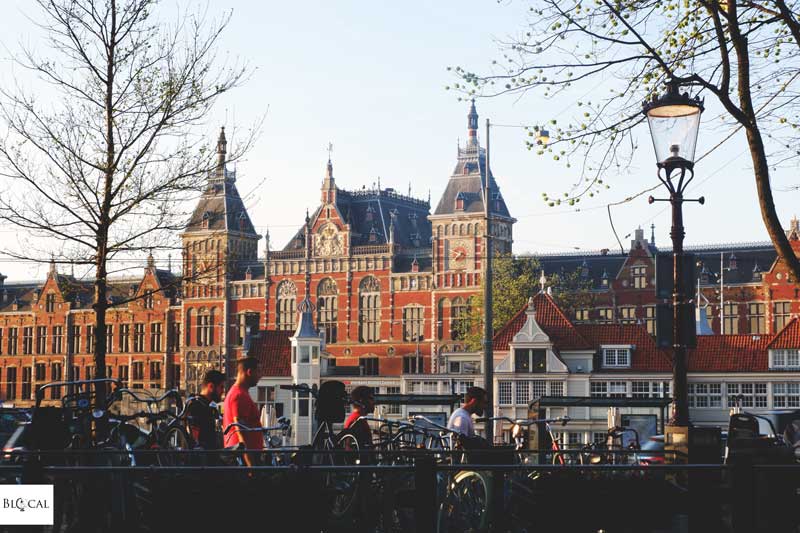 Nothing is straight in Amsterdam: buildings lean forward, streets are curved, and people are free to make their own life choices, no matter what they're into.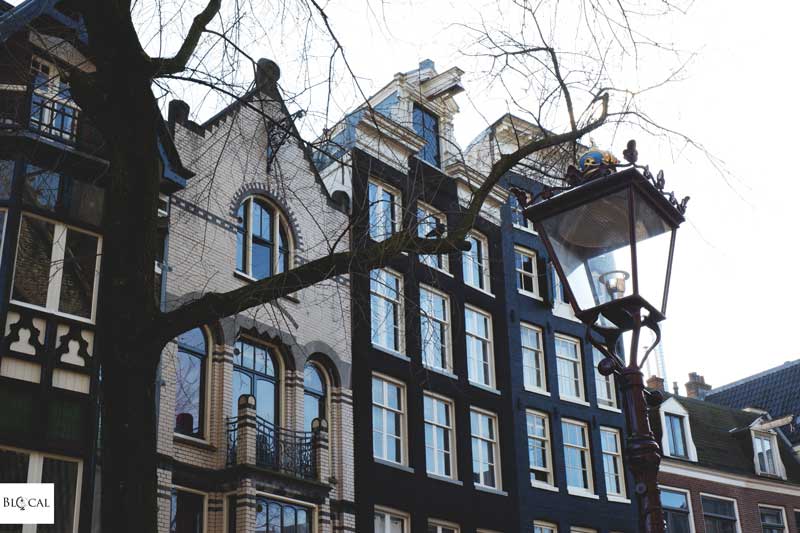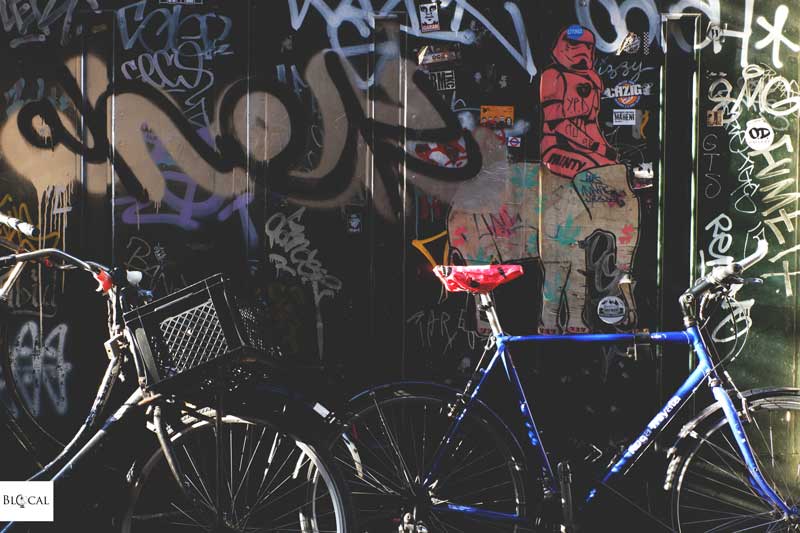 Everything is possible in the world's most liberal and tolerant city. Everything except carrying a balloon.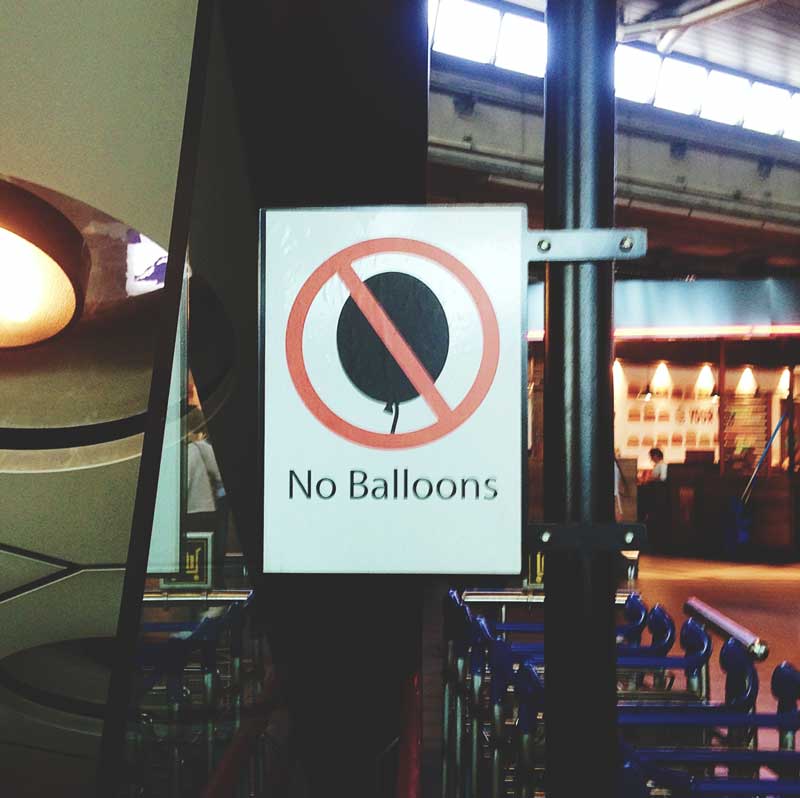 You can hover over this (or any image) to quickly pin it!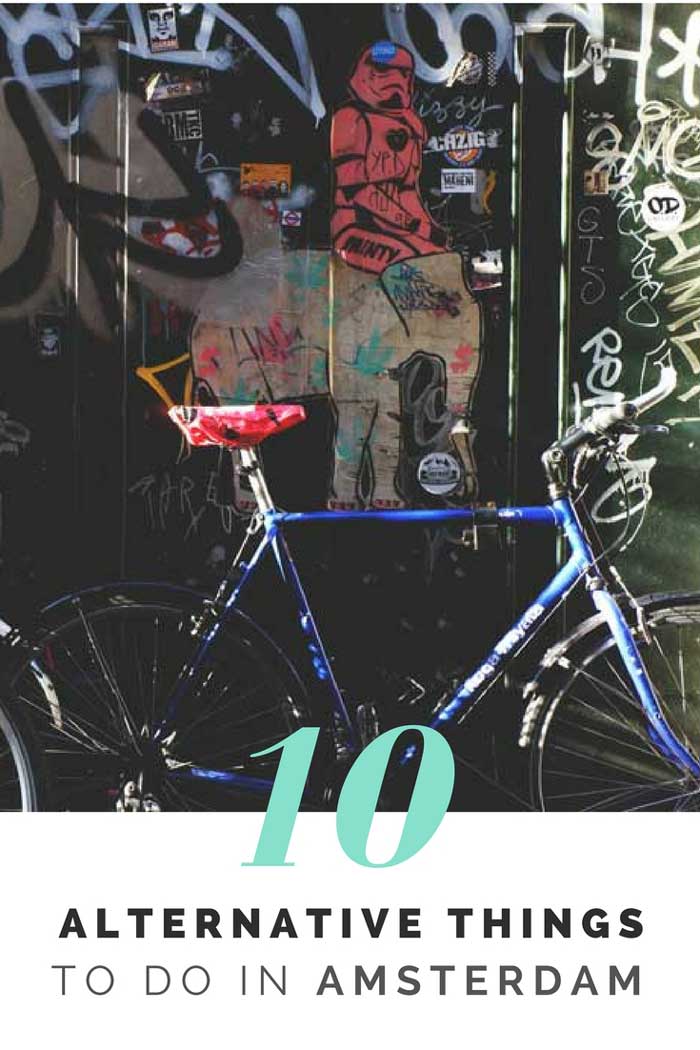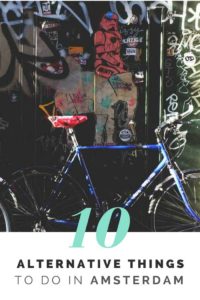 More Amsterdam pics here: