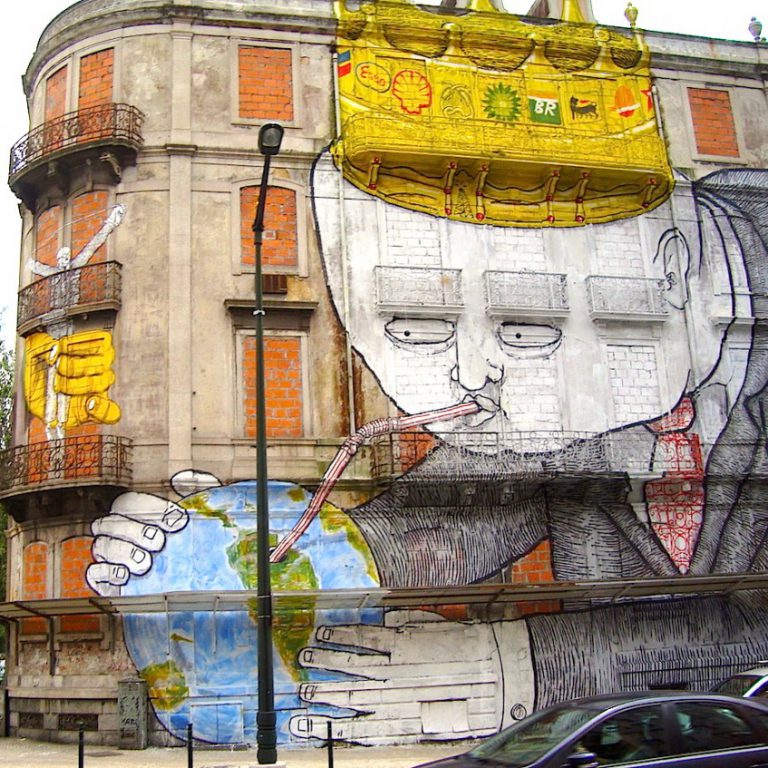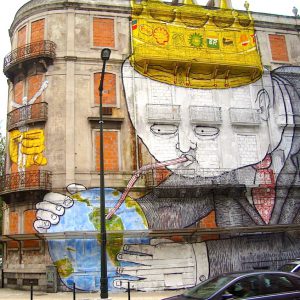 2017 has been declared the international year of sustainable tourism.
This is a great occasion to highlight the importance of respecting the planet and local communities while travelling, and to show the potential of sustainable tourism to transform our world into a place of prosperity for all.
(opening photo: mural by BLU in Lisbon, Portugal || cc: IndiKate)
Summer holidays are just round the corner and I guess many of you are in the travel-planning phase. So, I just want to make sure that you are aware of the impact of your holiday decisions on the planet and on host communities. We all want to swim in crystal clear blue water and lie down on enchanting unspoiled beaches. But there is only one way to make it possible for future generations and that is through sustainable tourism.
Sustainable tourism minimises our impact on the natural environment, reduces waste and pollution, considers local communities and their authenticity, creates decent jobs and enhances local economies. The development of a sustainable tourism strategy is also the only way a destination can preserve its uniqueness and, ultimately, its selling point.
Have you ever sworn you will never return to a certain place? It might have become too polluted, too crowded, or maybe it lost its authenticity. By destroying the natural and cultural assets on which they depend, destinations stand to lose their attractiveness to visitors.
Sustainable Tourism > #ConsumelessTraveler: my two cents
There are many ways to be a responsible traveller. You should start with those that are more natural to you, which will prevent you from feeling guilty or overwhelmed by a long list of hard achievements.
For example, when I travel I continue the eco-friendly precautions I use at home, such as recycling and being careful with my electricity and water consumption. I'm also always staying at small, independent and eco-friendly hotels or B&Bs, eating locally sourced food and buying locally made handcrafts and products at independent shops. I'm way too lazy for cycling, so both at home and on my travels I choose public transport over cars.
I respect wildlife and natural landscapes by 'taking only photos and leaving only footprints' (yes, I know, that's the urbex motto… but I find that it perfectly fits my travel style in general). I'm interested in community projects and I often write about them on my blog to promote their positive impact on the society that I'm discovering during my stay.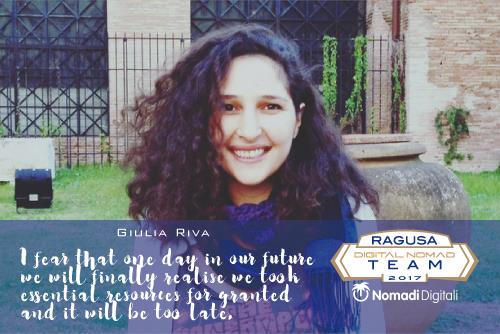 I've recently joined the team of the ConsumelessMed project, which aims at preserving the Mediterranean coastline and enhancing responsible tourism. Tomorrow I'm joining my fellow digital nomads to work on the website and communication campaign of the project… This is also the first professional workation ever, and it has been organized by Nomadi Digitali.
I will tell you more about that experience soon!
Meanwhile, here is the official video for the international year of sustainable tourism for development:
Let me know in the comments what are your responsible actions while travelling and share them with the hashtag #ConsumelessTraveler to raise awareness among other travellers!
///////// MORE ABOUT //////////