Actually during my holiday in New York it has been quite fun to hang out at Brooklyn's hottest hipster neighborhoods, namely the neighborhoods of Williamsburg, Greenpoint, Bushwick and DUMBO. Why DUMBO? Because I found that there is a bit of that hipster Brooklyn vibe along with a more sophisticated yuppie vibe.
And so… welcome to Hipsterland!
Hipster neighborhoods in Brooklyn > Williamsburg, the hipster heaven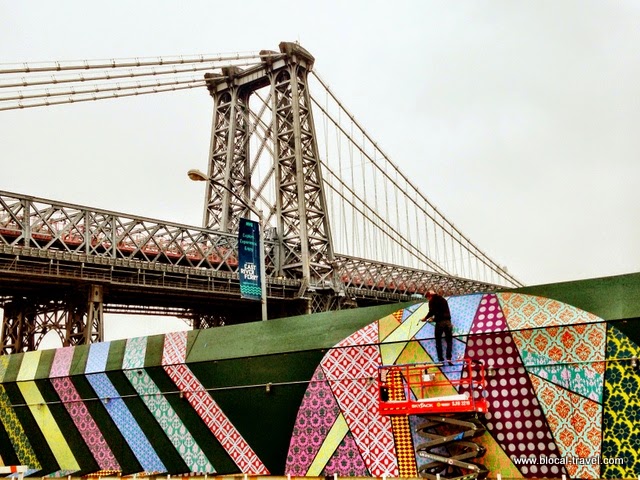 Graffiti in progress…that's Williamsburg!
They say Bushwick will be the next Williamsburg 'cause this is the area where the creative community moved to, but right now it looks still pretty grunge and spontaneous, with its traditional small houses still in place.
It is already a cool neighborhood, but still a relaxing place to have a beer at the sunset, when the sun light reflects on the huge windows of the factories around.
Hipster neighborhoods in Brooklyn > DUMBO