One month after my cancelled flight, I finally made it to Sofia, a post-soviet Eastern-European town, with a special Balkan twist.
In other words, my kind of town.
This had been evident since the very first moments of the trip: when I was on the bus heading from the airport to downtown Sofia, I spotted some graffiti on a railway bridge which read "Welcome to Sofia: city of beers, girls and graffiti".

Sightseeing in downtown Sofia can be very fast: not because there is nothing to see (Sofia's heritage includes Roman, Byzantine and Ottoman remains), but because all the historical buildings are a short walking distance from each other, and the city centre is small and full of interesting places. Instead, if you venture off-the-beaten path, you will discover that the town is not so small as it seems: Sofia's outskirts are wide, but you can explore them by taking the lovely trams or using the modern subway network, which is said to run inside the former network of underground tunnels and bunkers used by the Communist regime.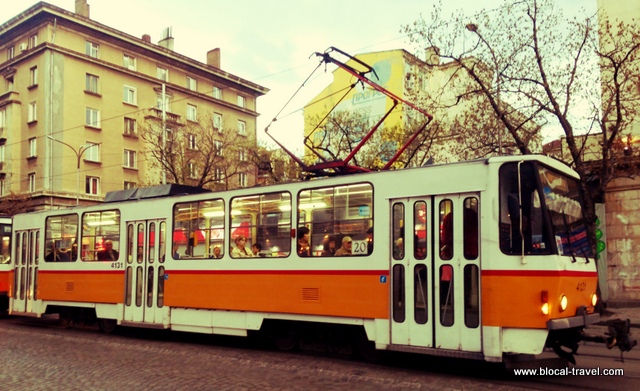 Do you want a personalised travel itinerary based on your interests and passions?
Then check out my concierge service ;)
Off-the-beaten path spots in Sofia > THE CENTRAL SOFIA CEMETERY
Sofia's central cemetery mirrors the multi-religious soul of the town. It has several plots designated for different religious and ethnic groups and chapels used by various Christian denominations, from Orthodox to Catholic, and it also has a Jewish Sinagogue and an Armenian Apostolic chapel.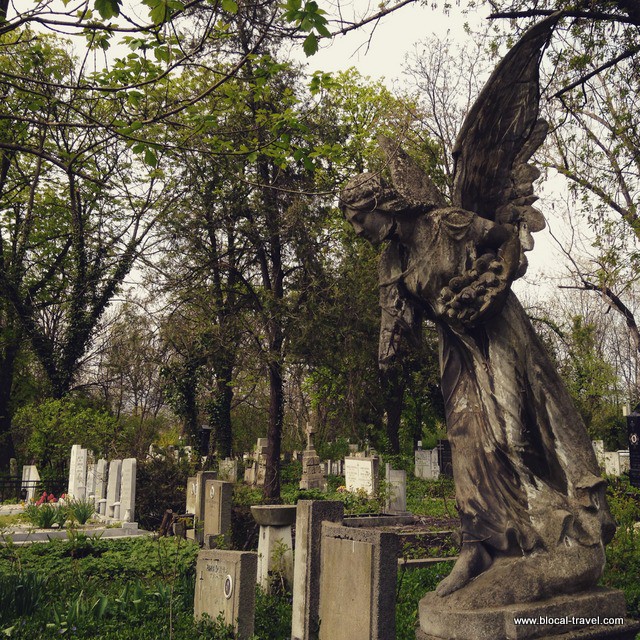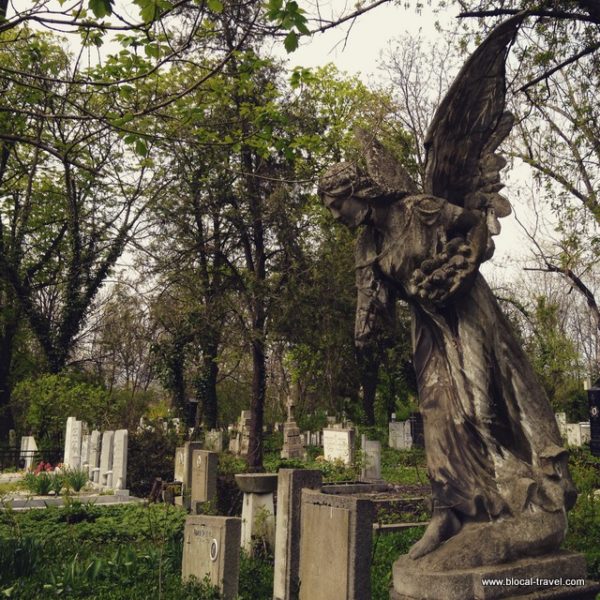 As each religious group has its own way to pay respect, mourn and commemorate, when you wander around Sofia's central cemetery you will find plain Orthodox tombstones and richly decorated Catholic plots with sorrowful angels and crucifixes, old Jewish graves and Muslim plots with tall black granite tombstones.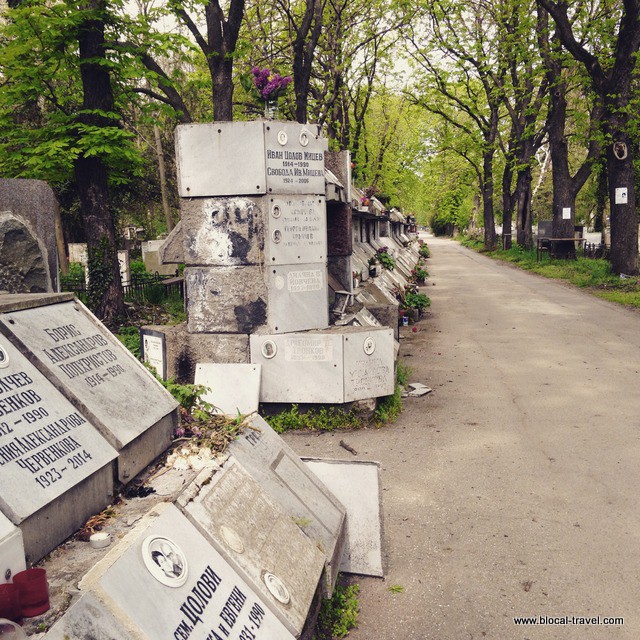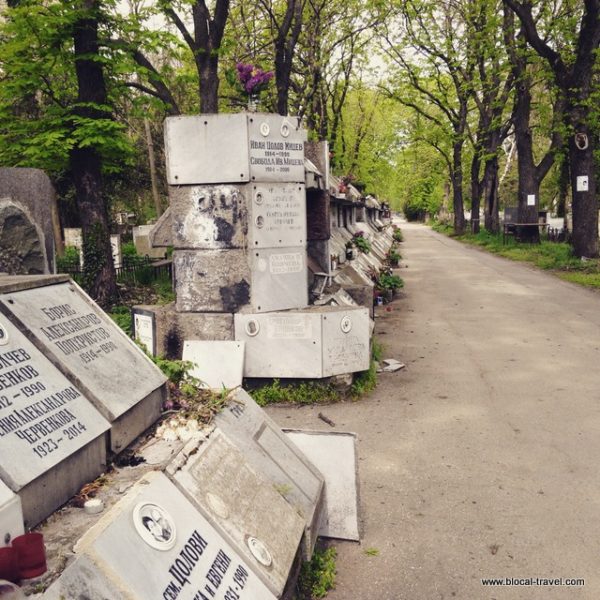 Inside the cemetery there are also graves of notable Bulgarians, mainly actors, writers and poets but also prime ministers, as well as graves of foreign soldiers from Russia, Serbia, Romania, Germany, France, Italy and others.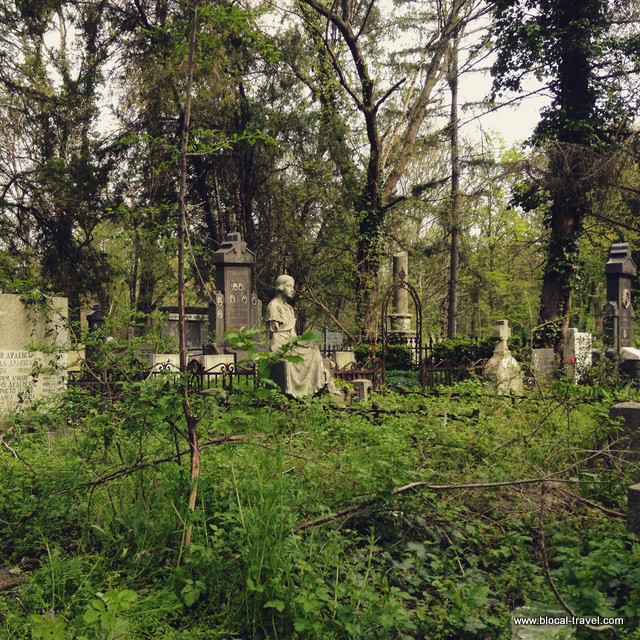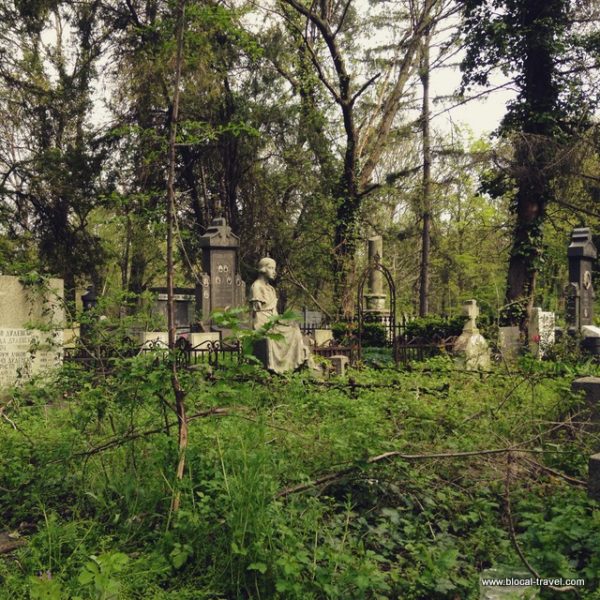 The cemetery is crowded with trees, wild plants and weeds, which makes a pretty rough, forest-like scene. I especially liked the area where the graves are topped by small flowerbeds, in which relatives plant tulips, narcissus and other flowers, as I found it way more poetic than setting flowers down in a vase.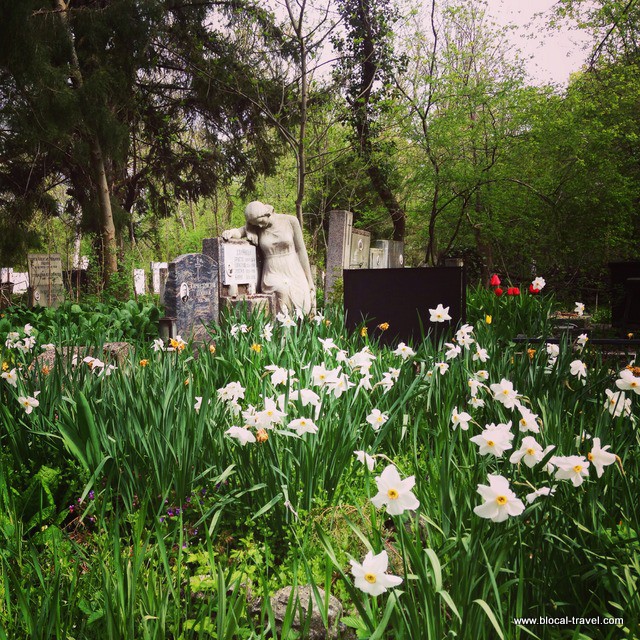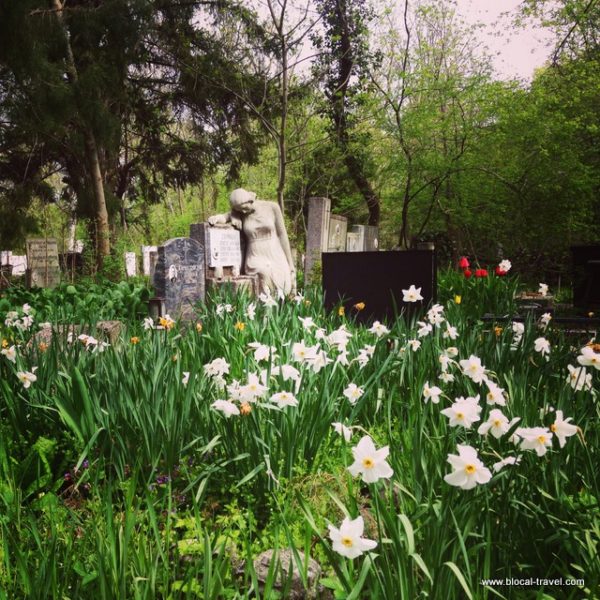 These kind of tombstones also have a small table to one side where the family gathers to have a picnic with the deceased: I actually saw these picnics while wandering around the cemetery, but I didn't dare to take any picture, as it made me uncomfortable… sorry about that!
Off-the-beaten path spots in Sofia > THE LADY'S MARKET
The Lady's Market (Zhenski Pazar) is the oldest outdoor market in Sofia and it is in a neighbourhood inhabited by refugees from Turkey and Arab countries, so the area retains a very 'Oriental' feel and a special decadent charm I fell in love with. This is the most Balkan area of Sofia, which is already a very Balkan town itself.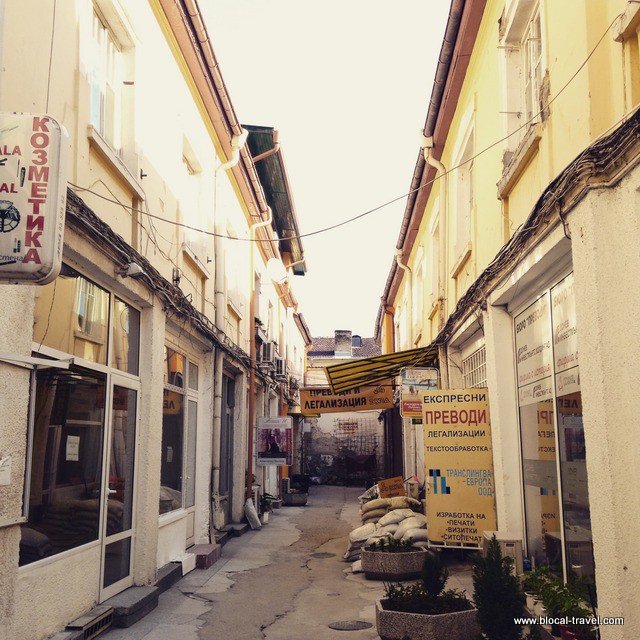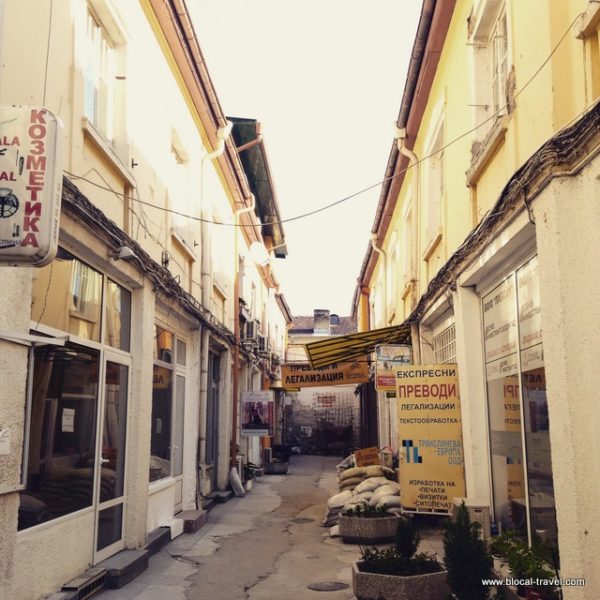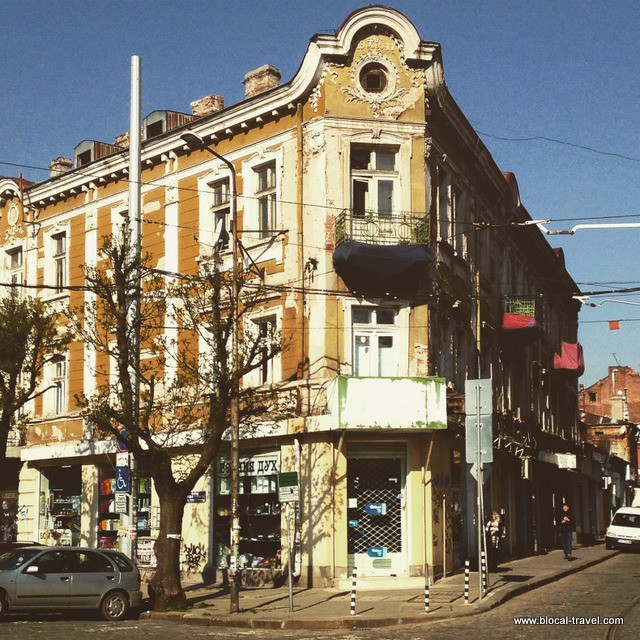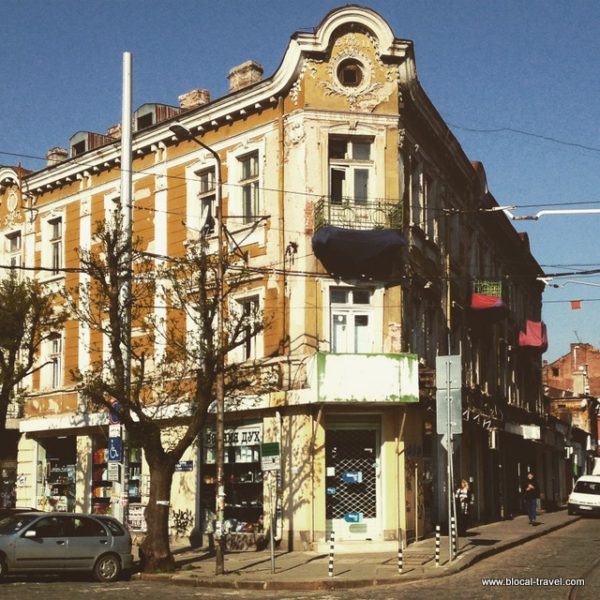 The market has been renovated recently and the structures of the stands are now modern and all very similar to each other, but the area still retains a lively, bazaar-ish soul, which is something I always look for when I visit a new town.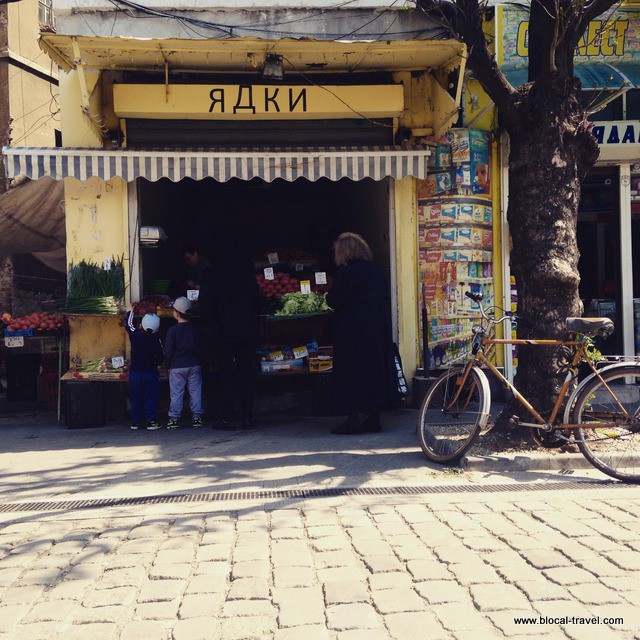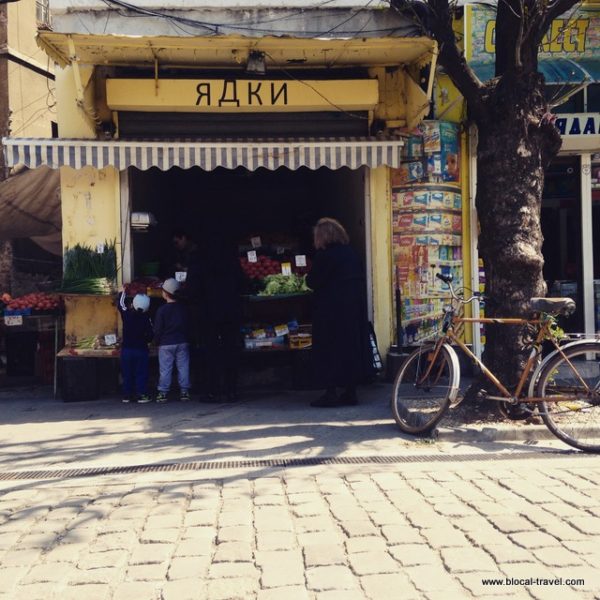 Entering a narrow alley, I found a no-frills kiosk where I had the first burek of the trip (except that it is called 'banitsa' in Bulgaria), and it tasted greasy and fatty as I like it. The Lady's Market is also known for being the cheapest market in Sofia and, besides food, you can find clothes and traditional Bulgarian pottery.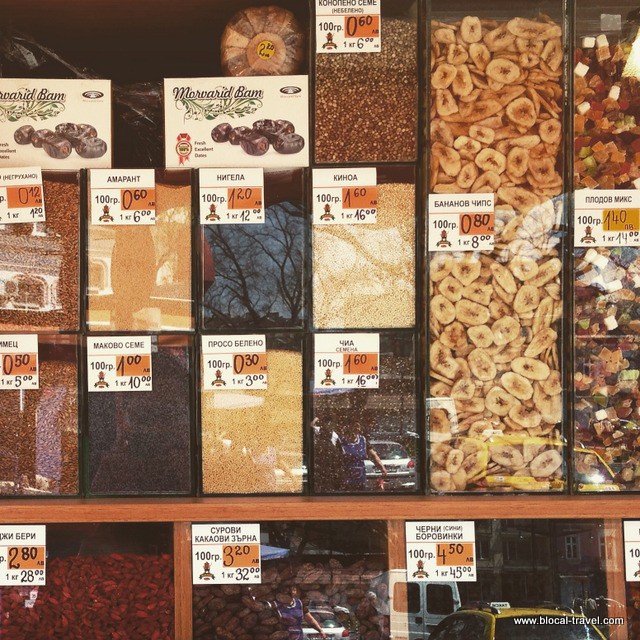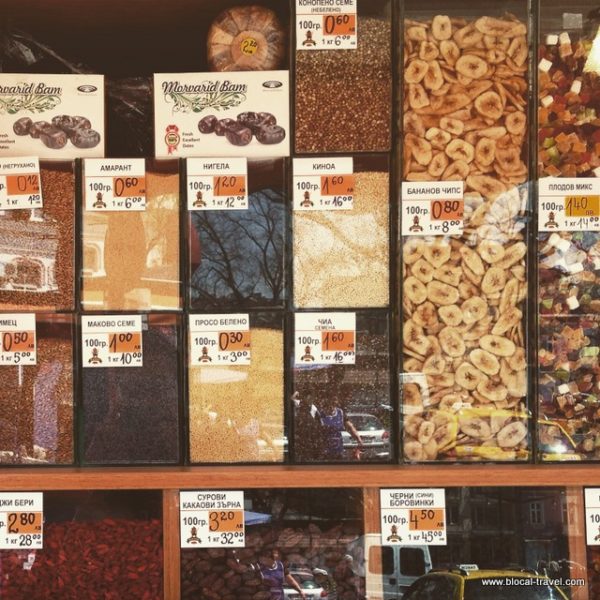 Read also: Walking in the Communist regime's tracks
Off-the-beaten path spots in Sofia > THE PODUYANE NEIGHBORHOOD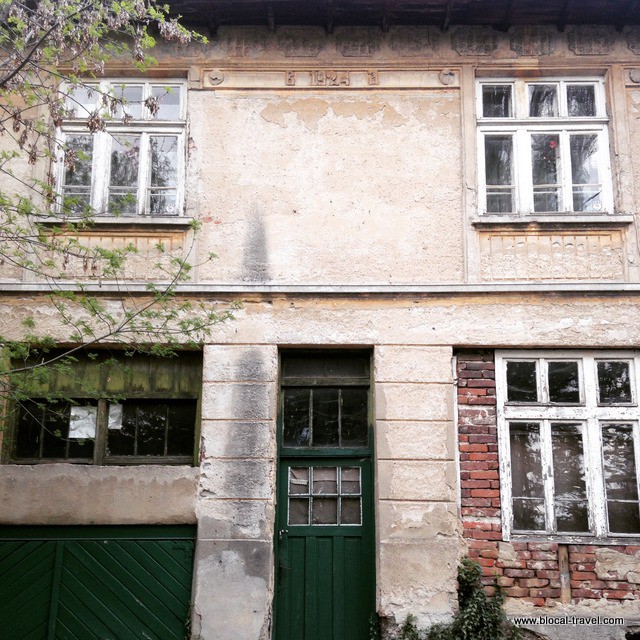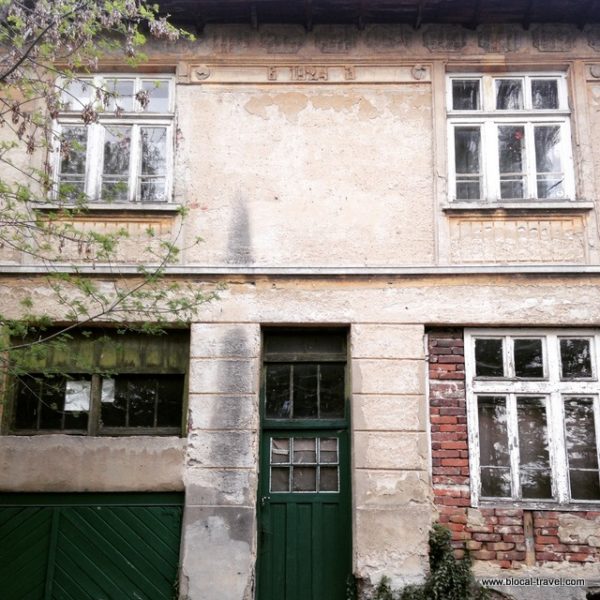 In the Eastern outskirts of the city, not very far from the city centre, there is the Poduyane neighbourhood.
In 1985 Poduyane was the first village to be incorporated within the city of Sofia, and it somehow still retains a village-ish atmosphere. In fact, unlike other outer areas of Sofia, Poduyane isn't characterized by huge soviet buildings, but it's rather composed of decadent villas from the beginning of last century and also a few shacks hither and thither. This neighbourhood is very calm and silent, mostly residential.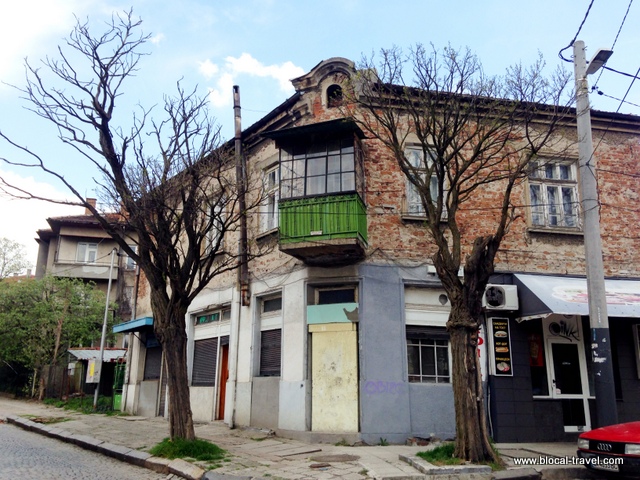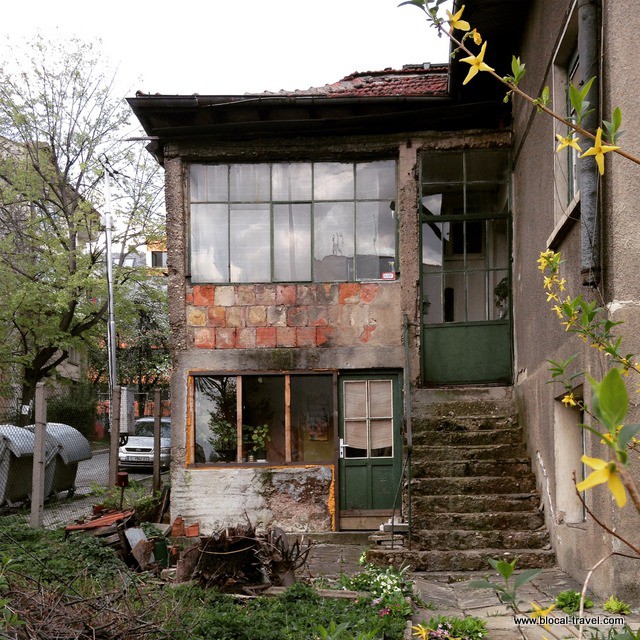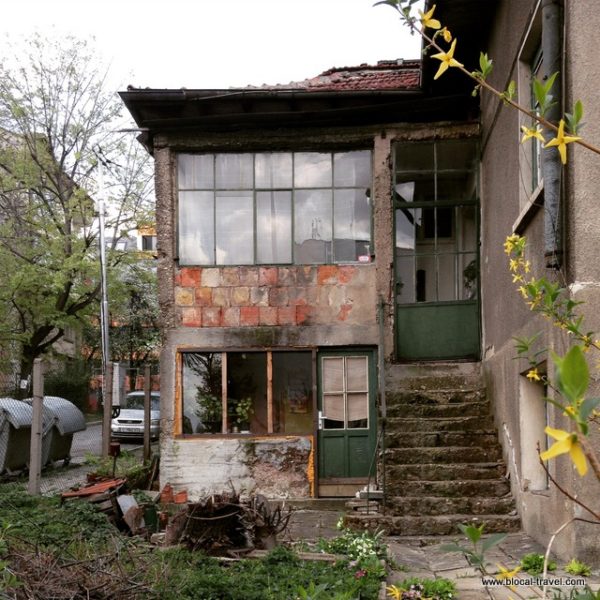 Coming from Boulevard Sitnyakovo, I found on a school wall a mural by '140 ideas', a very active crew in Sofia, who has painted many large murals all around the town.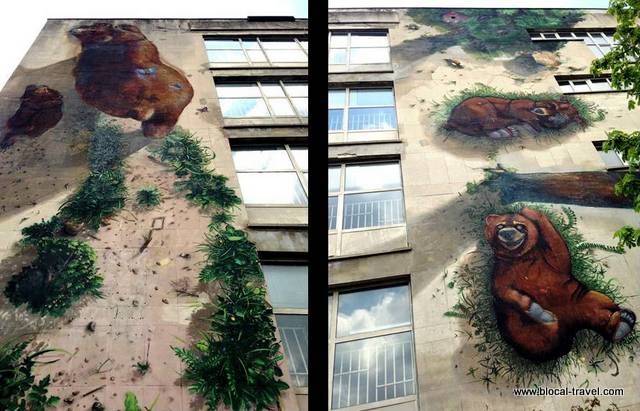 Off-the-beaten path spots in Sofia > THE HAZDHI DIMITAR NEIGHBORHOOD
But, if you are looking for street art, you really should go to the Hazdhi Dimitar neighbourhood, a district of grey, blocky Soviet architecture with huge concrete buildings whose sides were painted by local and international street artists during the 'Urban Creature Festival', an urban art festival which begun in 2011.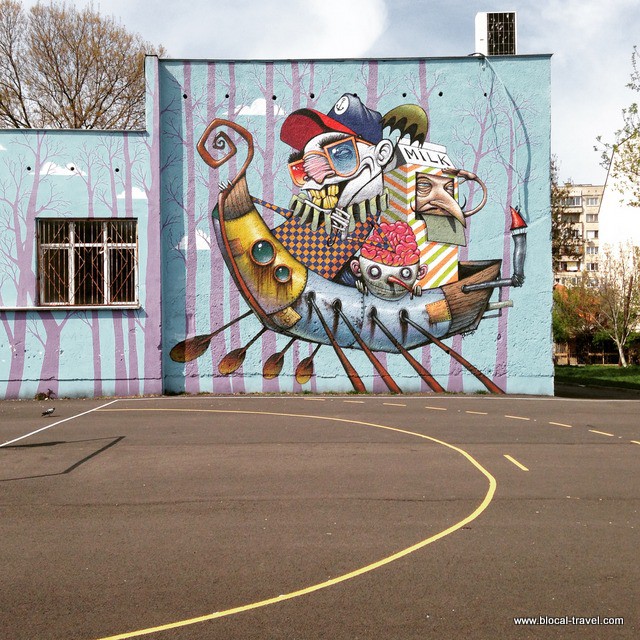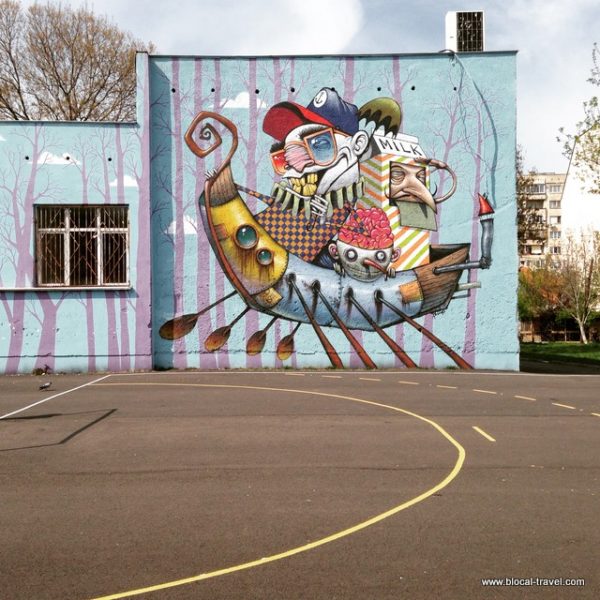 Here I found a mural by my beloved Etam Cru, one by Bozko and one by Nasimo, the latter representing the 98-year-old Santa Dobri, a popular begger in Sofia who everyday walks 10 km from his village to the Aleksandar Nevski Cathedral to beg for money, which he then donates to churches and orphanages.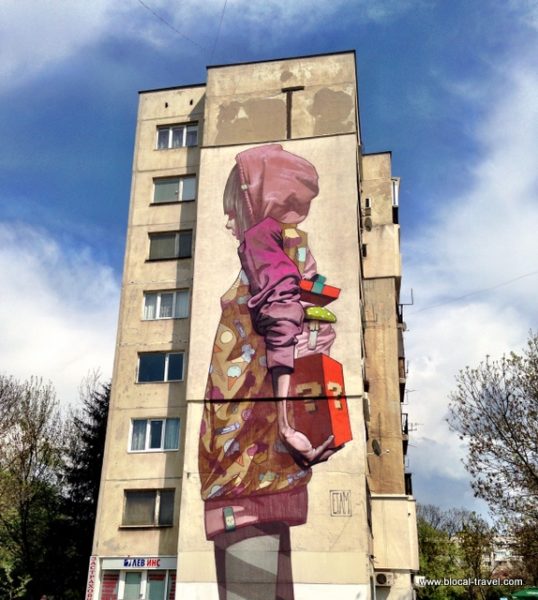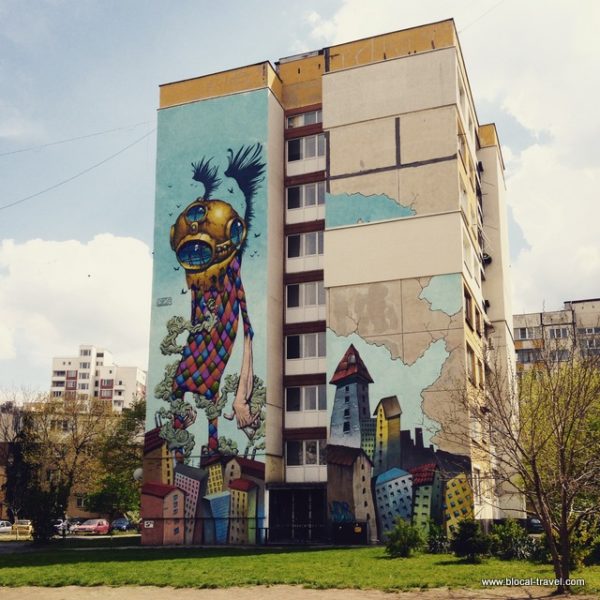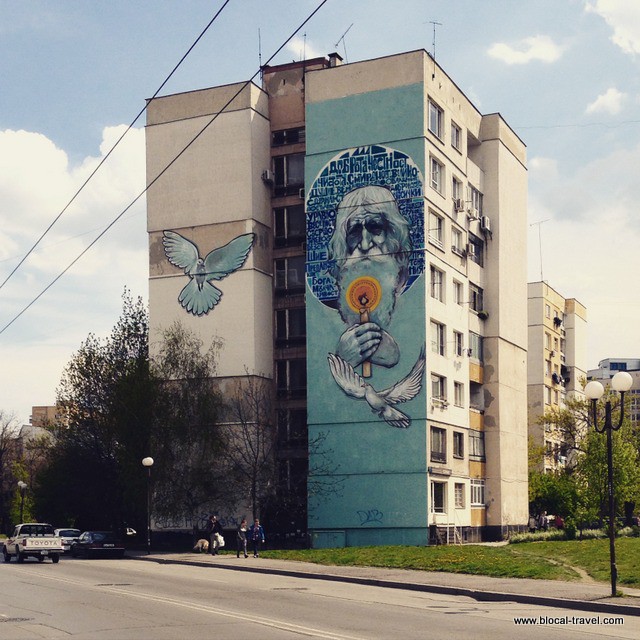 Find these (and many more!) murals in my Sofia street art map, which also includes restaurants, pubs and more alternative spots to see in Sofia.
Off-the-beaten path spots in Sofia > THE BORIS' GARDEN
In Sofia, locals really love to spend time outdoors; parks and squares are the most popular (and crowded) meeting points in spring and summer. I loved this laid-back mood, the fact that young people don't need too much money to enjoy their town and their time outside with their friends.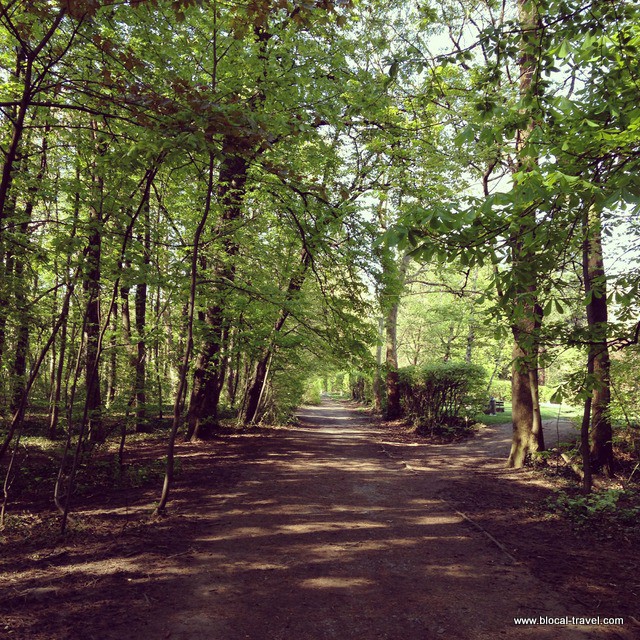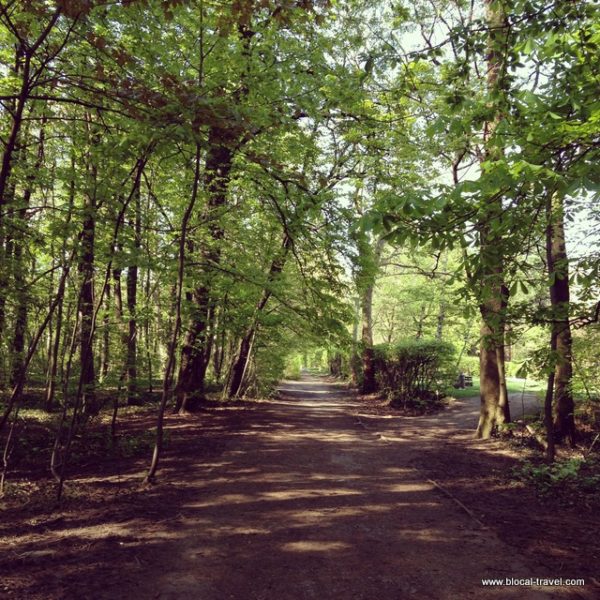 Borisova Gradina is the oldest park in Sofia, whose construction and arrangement began in 1884 and was conducted by three different gardeners: the Swiss gardener Daniel Neff, succeeded by the Alsatian Joseph Frei, who was then followed by the Bulgarian gardener Georgi Duhtev.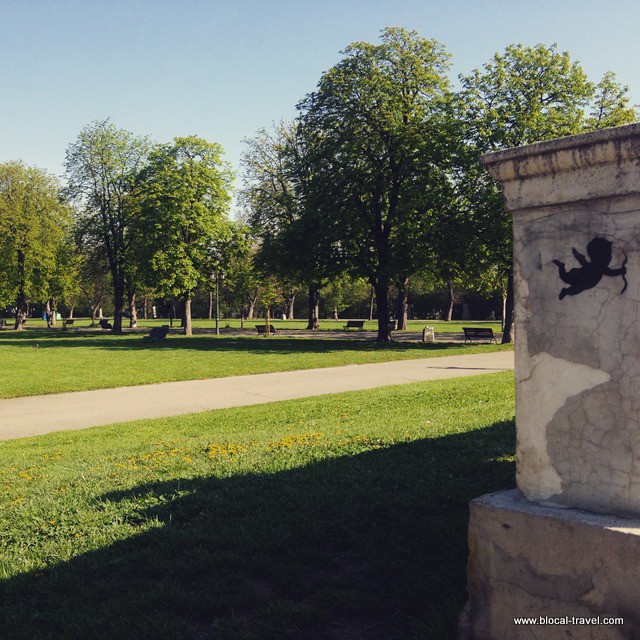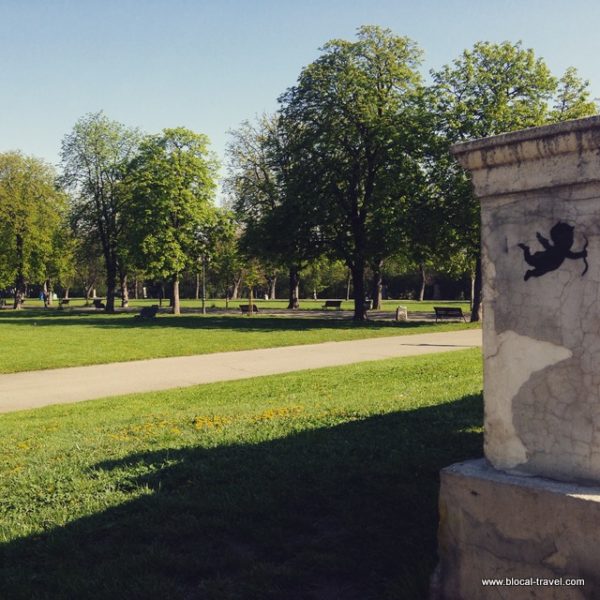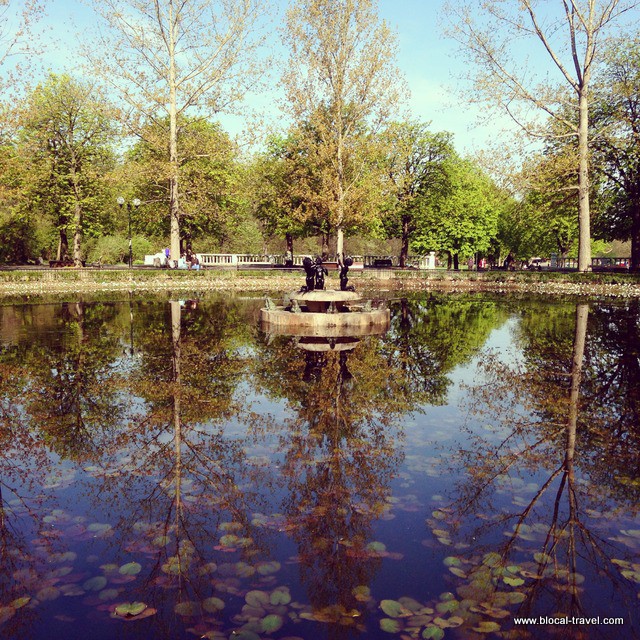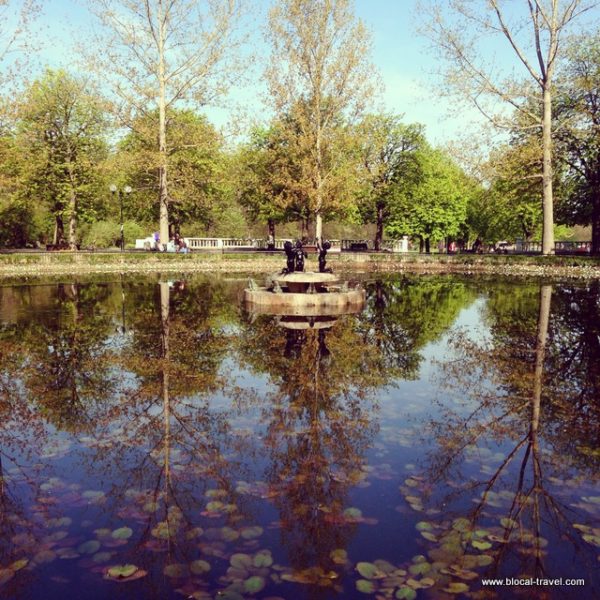 The park is named after the Bulgarian Tsar Boris III and it has long tree-lined boulevards and countless sculptures and flowerbeds, as well as woody areas crowded with pines and interlaced with narrow paths.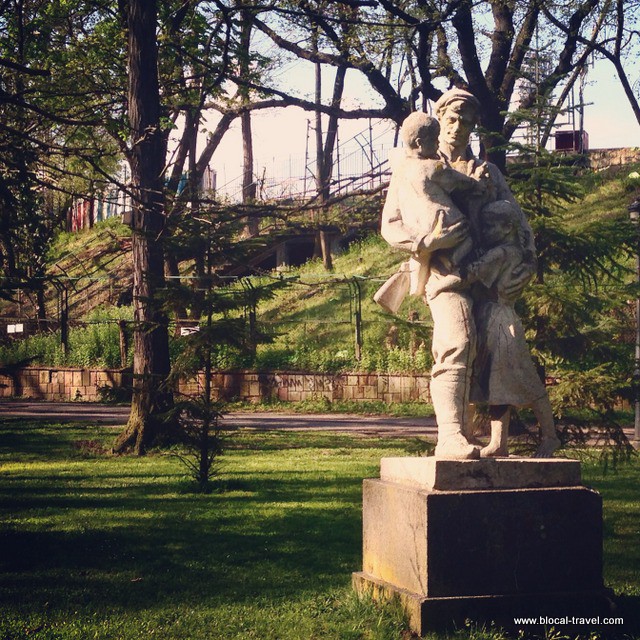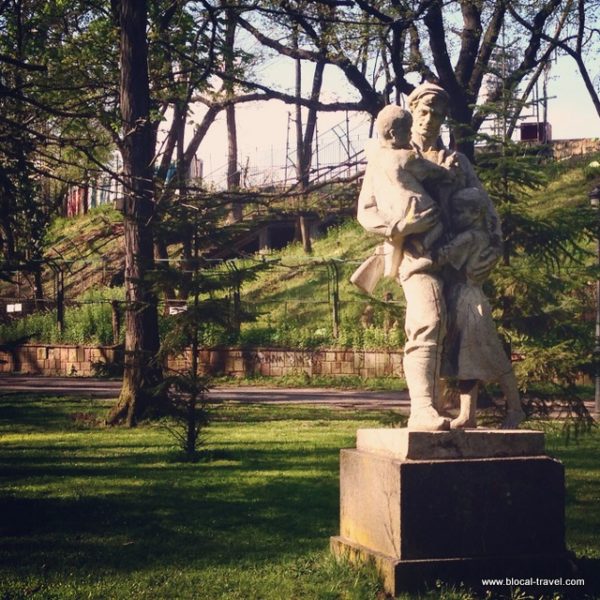 After a walk in the southern outskirts of Sofia, in the afternoon I went back through the park on my way to the city centre and I found a totally different atmosphere to the one in the early morning. The park was more lively, crowded with youngsters and families. There was a stage where some local metal bands were rehearsing for the show in that evening and another stage where kids dressed in traditional costumes from all the different Balkan countries were dancing folk dances.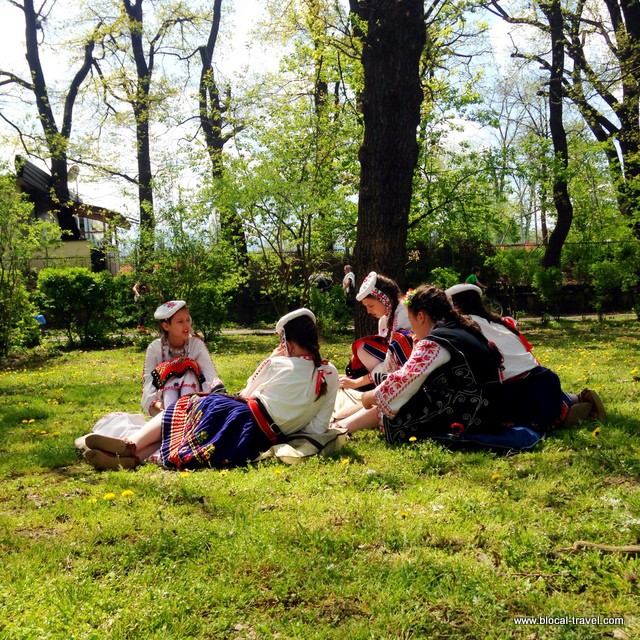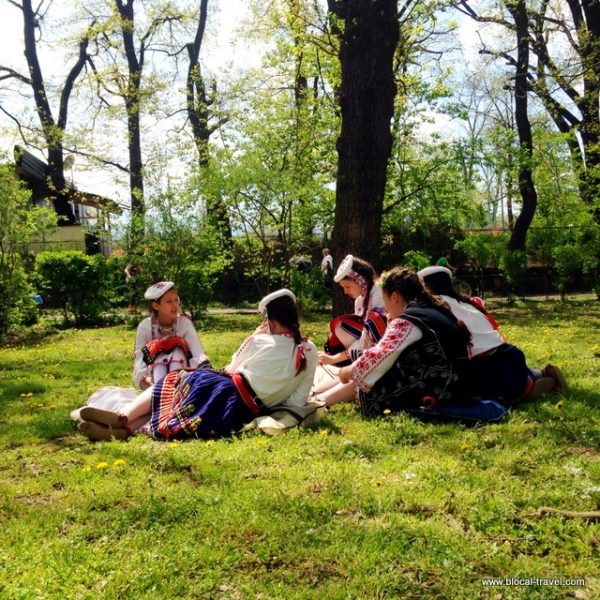 Street Art in Sofia's City Center
Sofia has a very colourful city centre too!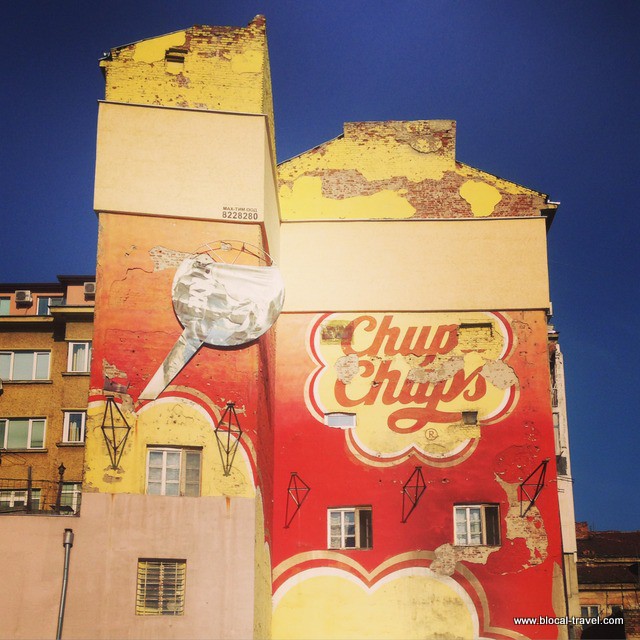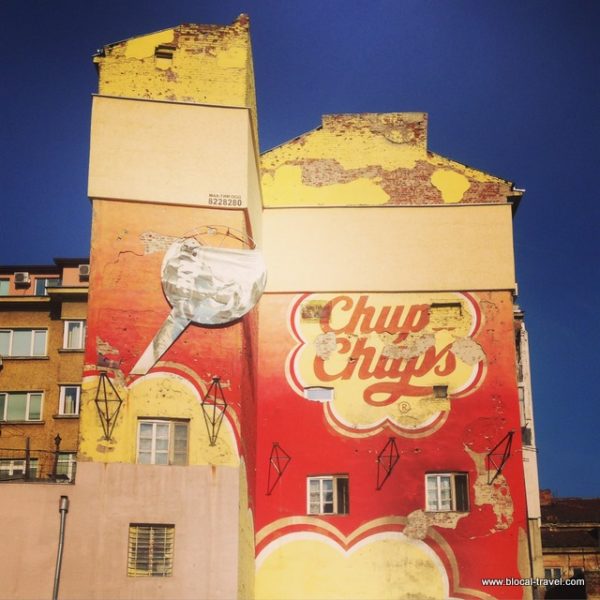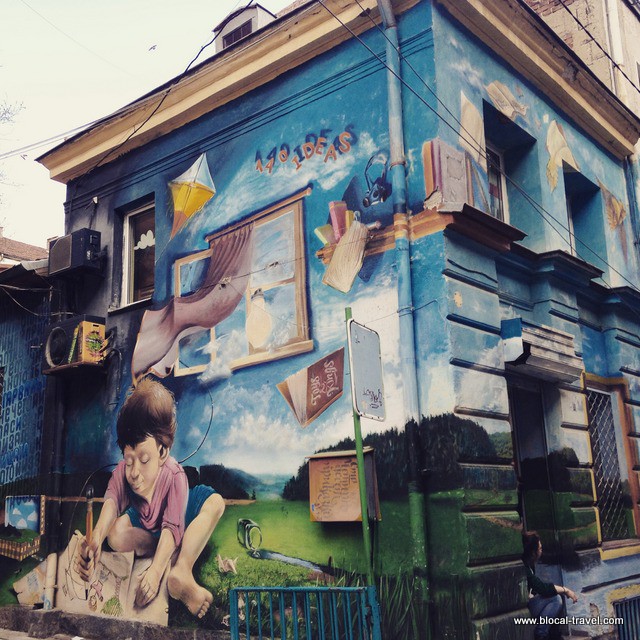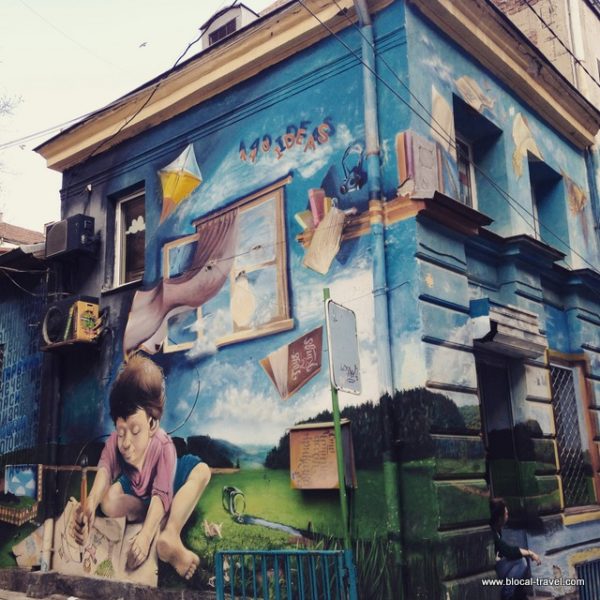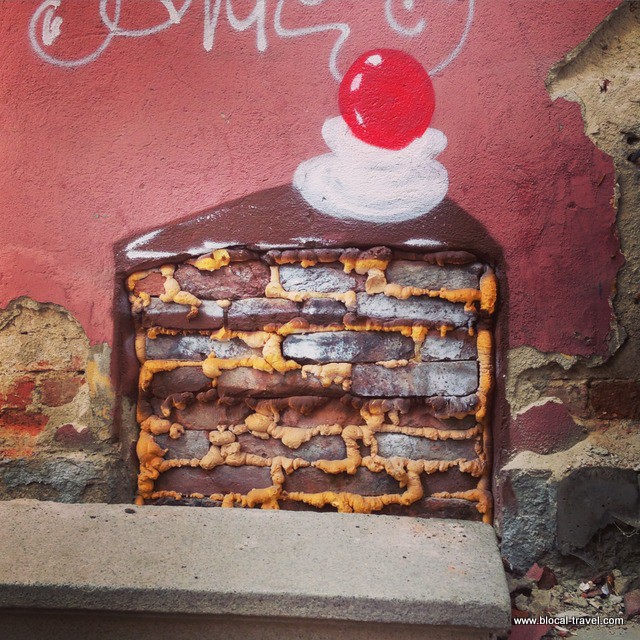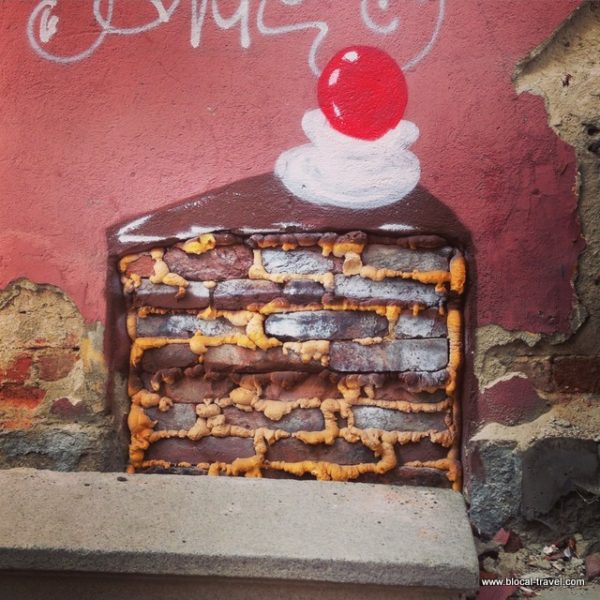 Wandering around the city centre you can't help spotting a lot of colourful murals, as well as street art creations on the grey electricity boxes, which gained a new life during the festival "Sofia Breathes" and now are part of an open-air street art gallery all around the city centre.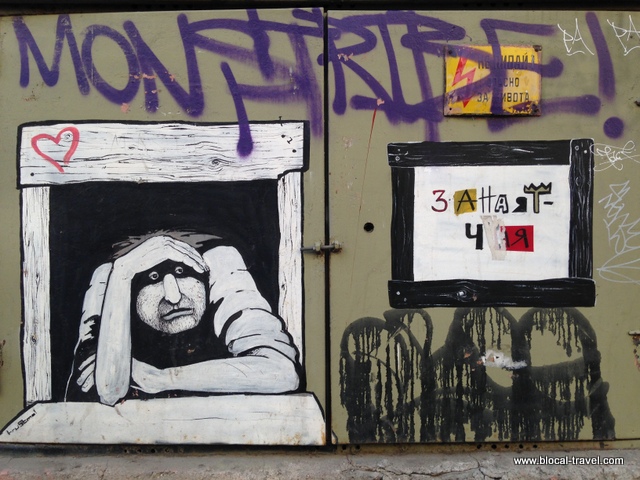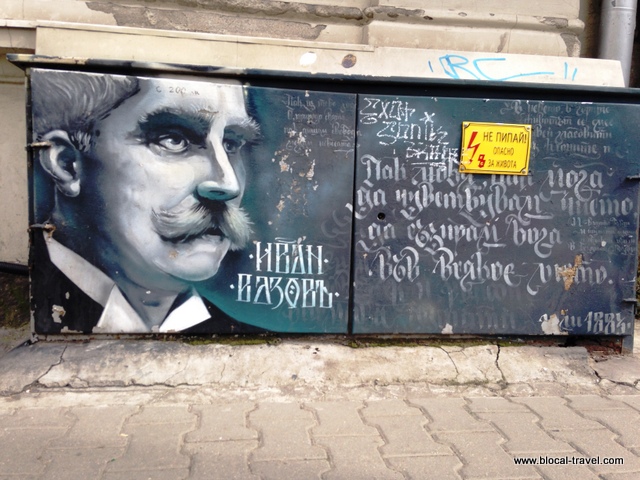 Eating, Drinking, and Hanging Out in Sofia, Bulgaria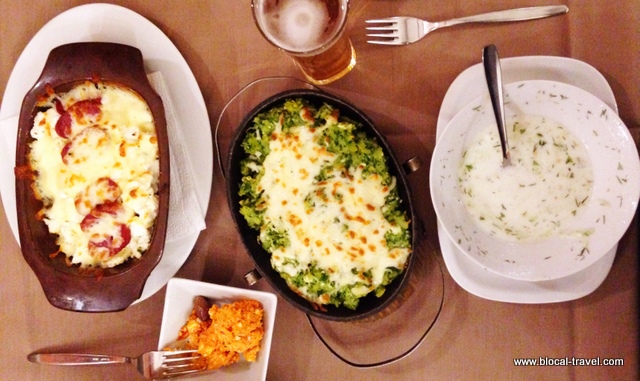 I admit I would never have gone into Pri Yafata restaurant, as it looks quite touristy from outside, but a local friend brought me there and I'm glad she did! Here I had my first Bulgarian dinner, which was very tasty and genuine, and I also liked the interiors recalling those of a traditional Bulgarian house.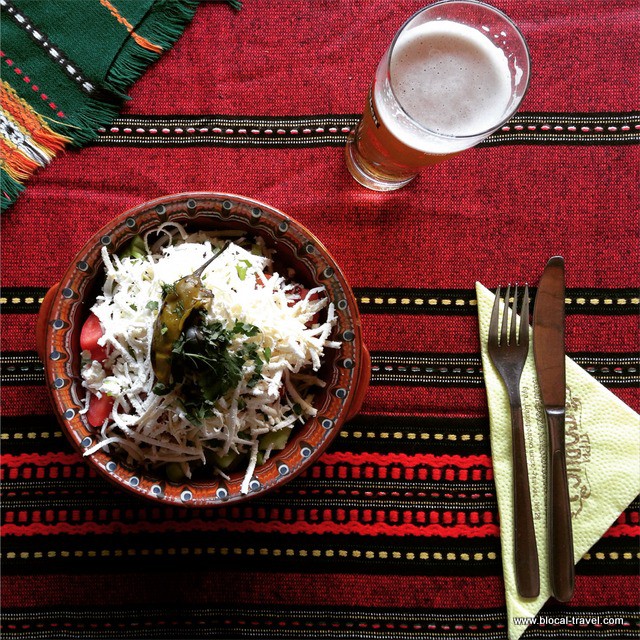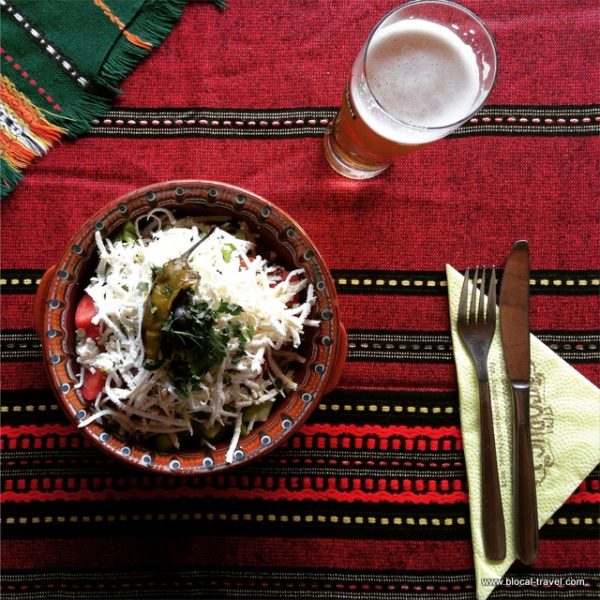 Way less touristic but still very traditional is Pri Bratovcheda restaurant, which I've renamed "the truckers' inn" as it is located along Sofia's ring road. Here I had a 'shopska solada' (a traditional Bulgarian salad popular all over the Balkans with tomatoes, cucumbers, onions, peppers, cheese and parsley) and a burek with peppers and cheese, which didn't have the usual shape of the burek but was 'simply' a deep-fried pepper filled with cheese and covered with greasy pastry.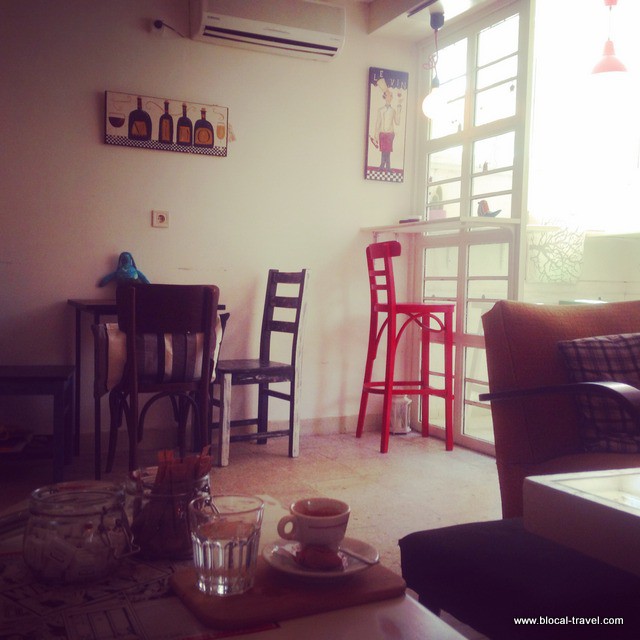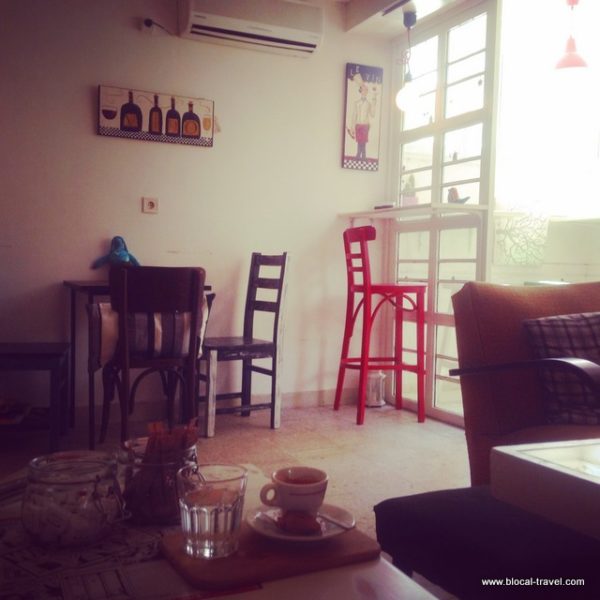 Devet is a trendy bar that also serves food, which I found while looking for street art on Ivan Vazov street (actually the best mural on the street is just next to the bar, which is at number 9).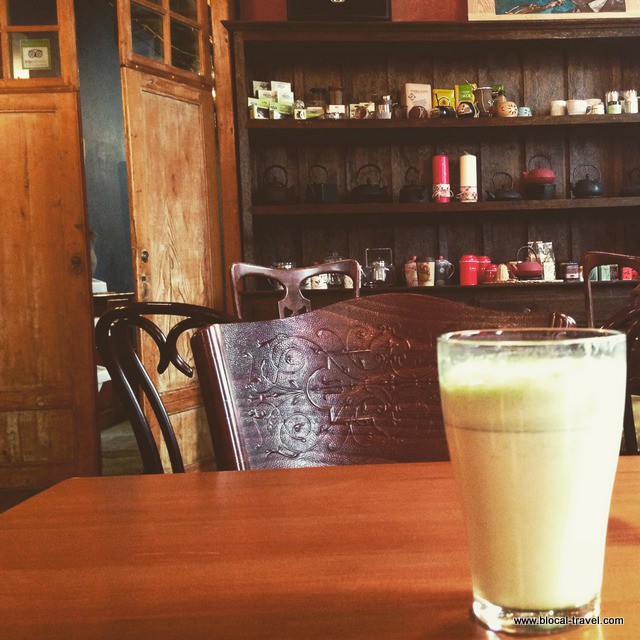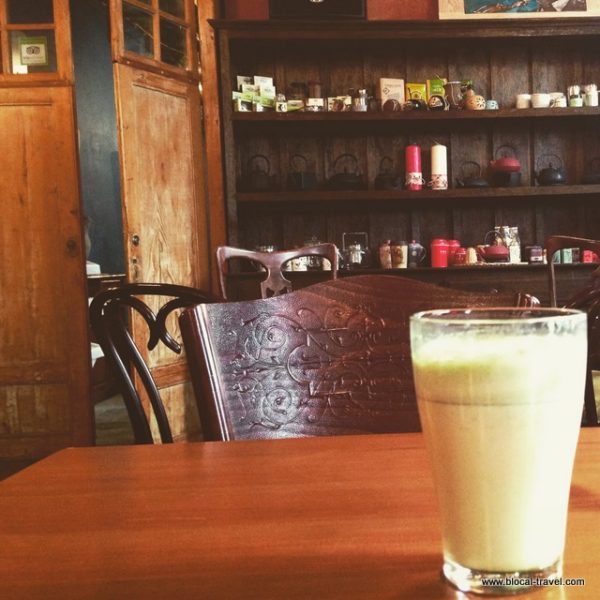 My favourite place to rest in between my long walks was the bohemian Tea House on Georgi Benkovski street (at number 11), that also serves vegetarian food and hosts live music concerts or poetry readings in the evening.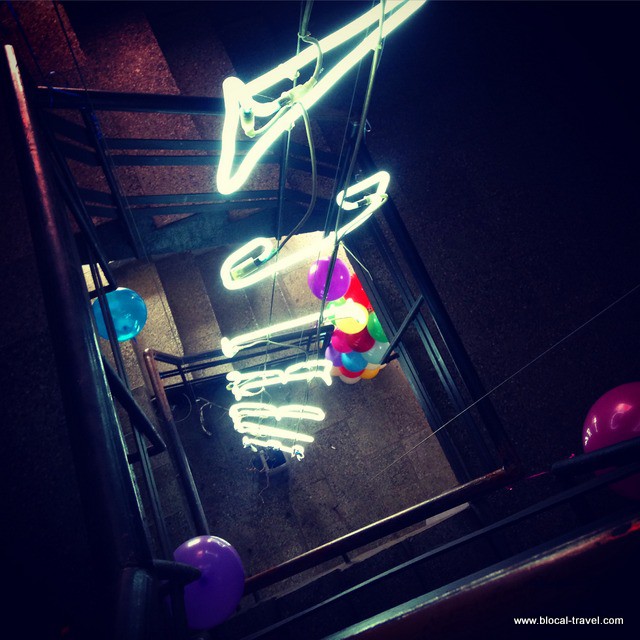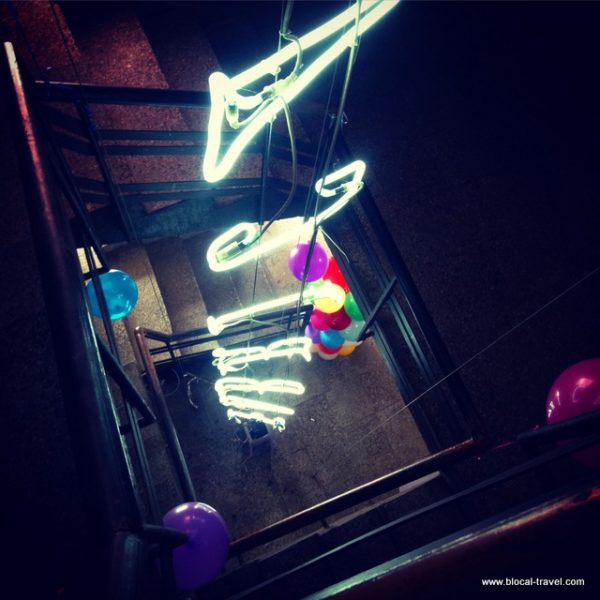 Fabrica 126 is 'the creative space in Sofia'. Located in a former factory, its spacious rooms can host any kind of event, from concerts to art exhibitions.
Off-the-beaten path spots in Sofia > A few words about the hipster SREDETS neighborhood…
Besides the above mentioned places, I spent the rest of the weekend hanging out in the boho neighbourhood of Sofia, called 'Sredets' on the map but actually none of my local friends knew its name, as they simply refer to it as the area of 'the small five corners'. Sredets is full of bistros, pubs and bohemian cafés. The best streets to hang out on are Angel Kanchev, Neofit Rilski and Tsar Ivan Shishman, while some of my favourite places in this area are: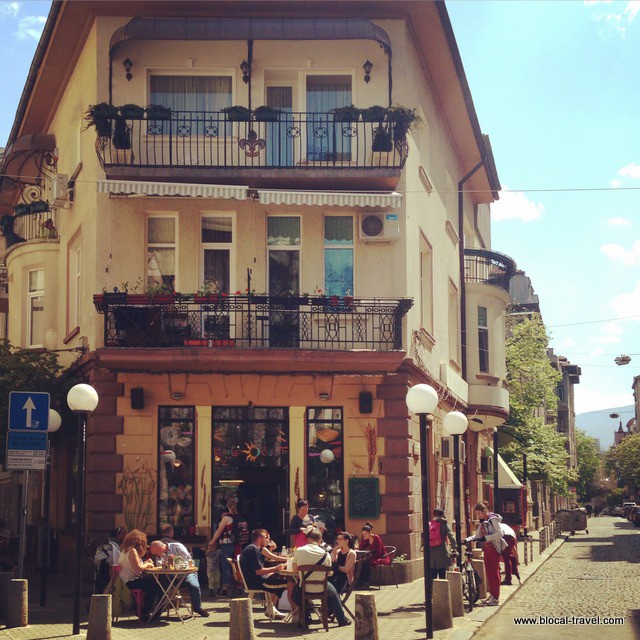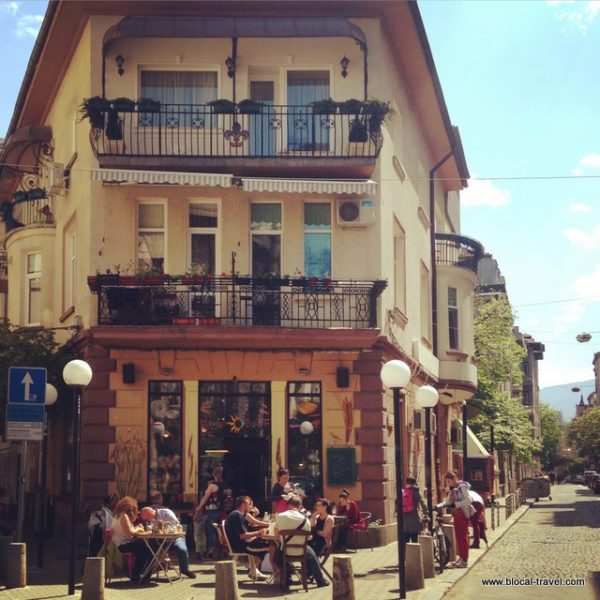 The Sun & Moon vegetarian restaurant, especially its outdoor tables on the 'small five corners' square.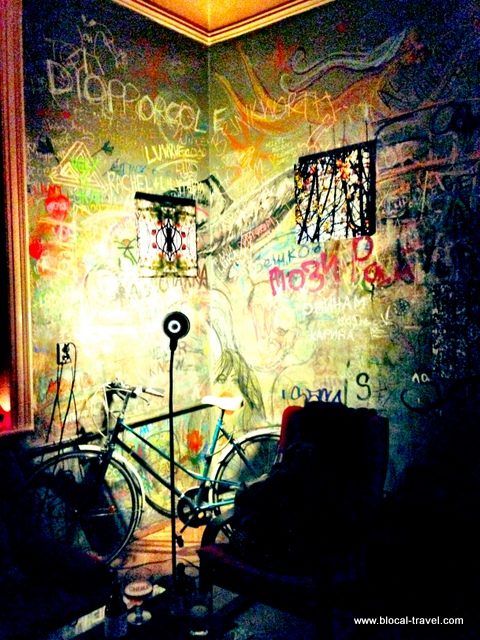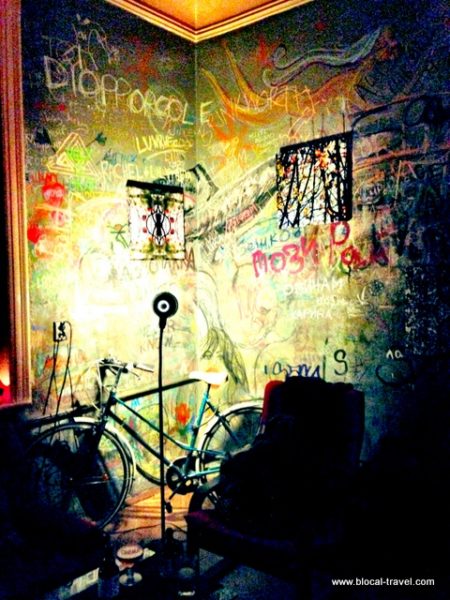 The A:part:mental is a century-old residence turned cozy space for youngsters to drink raspberry wine or to work on their laptops. Each room has a distinctive soul, from the Tibetan one to the one with a dj playing electronic music.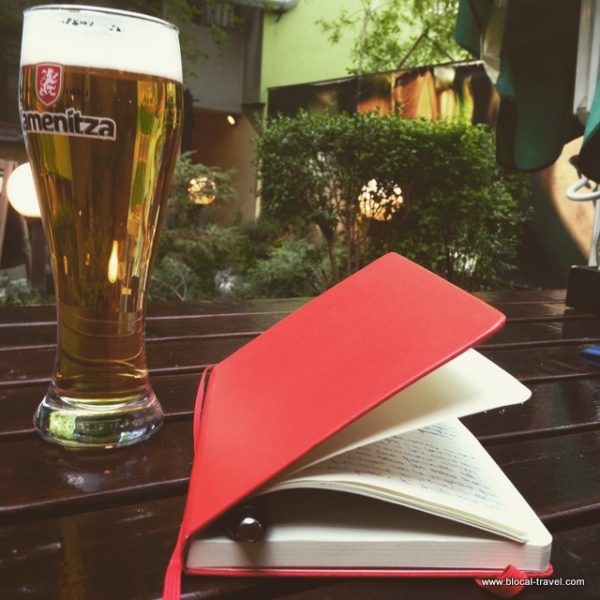 Halbite pub is a nice pub with a inner garden and a wide selection of craft beers.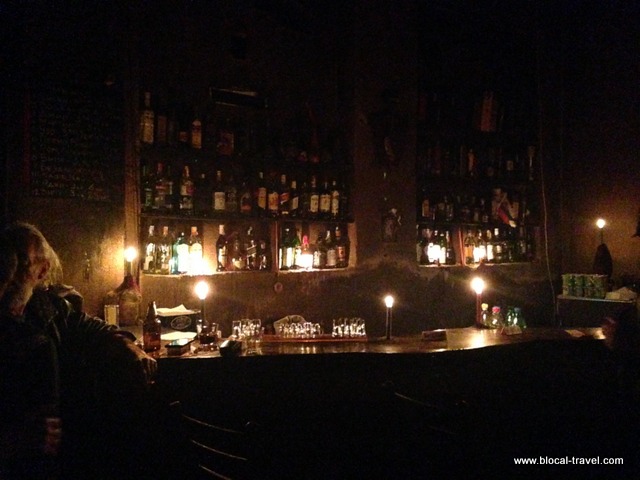 Hambara was a secret hangout for intellectuals during the Communist regime and it is still lit only by candle.
Watch my travel video "4 days in Sofia…in 40 seconds"
SalvaSalva