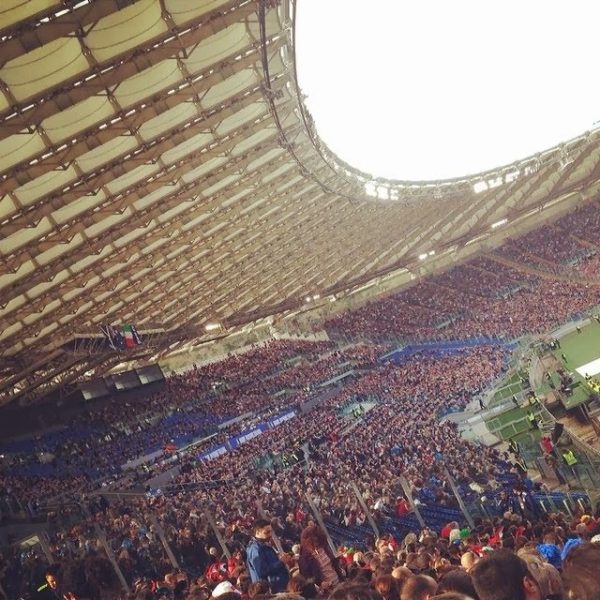 And so I found myself sitting on the stadium bench, more precisely in the die-hard fans' sector.
In front of me, the rugby national team was somehow banked up with the Scottish guys.
On my right side, a brass band was playing O Sole Mio from the top of the bleachers; on my left, several men wearing kilt were piping Flower of Scotland on very picturesque bagpipes.
All around me, 70.000 people were enjoying a rugby match on an extremely sunny day (again, how is it possible that we had +25° in February?!?). 
This is the Saturday afternoon I'd never thought to have. 
I've always been snobbish for such things; sports, stadium and cheering never felt as something worth to do, as I was cuddling into my comfort zone stuffed with books, movies, arts and travels.
But I've a thing for inspirational quotes, and usually they encourage to get out and do something you wouldn't normally do, pushing everyday harder to break out of your comfort zone.
And so, thanks to the power of Eleonor Roosvelt's "do one thing every day that scares you", I found myself sitting on the stadium bench, in the die-hard fans' sector. 
'Cause the comfort zone is nice, but if I wanna be a writer I should be where the magic happens.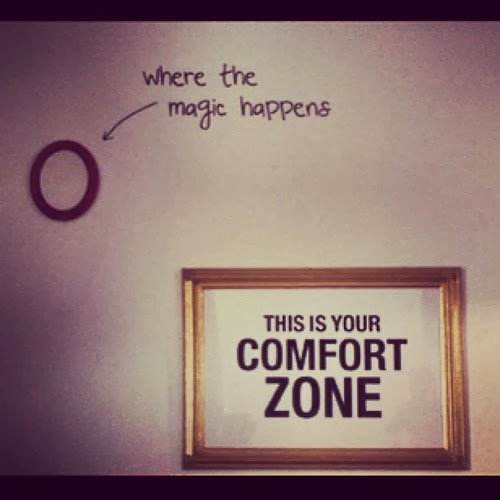 And so there I was, at the very place I used to disapprove. 
And it felt so funny, almost relaxing. The sun was warm, I was having a good time with my friends and the stadium was huuuuuuugeeeeeee.
Really. I never realized the Olympic Stadium was so big! It certainly doesn't look so big when you drive past it, as it is half-buried in the surrounding park. 
Sharing that moment with so many people was such a feeling! (because on tv you may see the action, but you won't get the "humanity" of the stadium! ).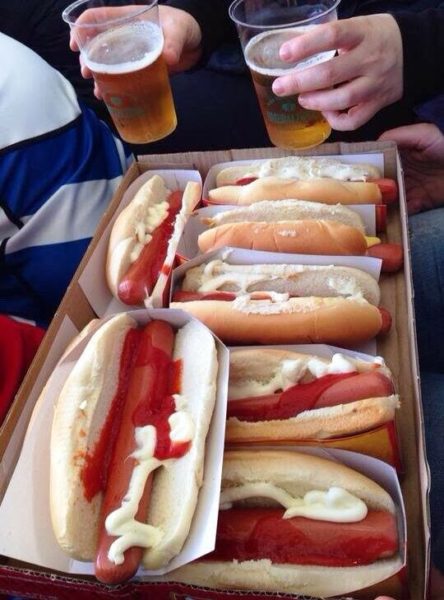 Drinking my beer on the sunshine I couldn't help thinking what else I'm missing out because of preconceived ideas I made up on many things, how much Magic I don't allow to happen.
And by the end of the match I was determined to keep looking for this Magic outside my comfort zone!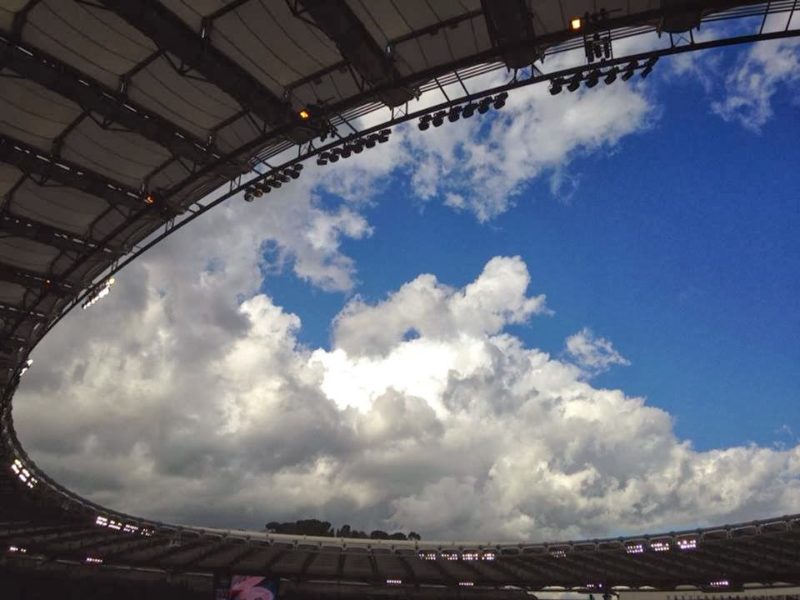 Moreover, allowing myself to experience a rugby match also allowed me to learn something about this sport and its noble values, such as the after-match party, the traditional after-match banquet where players put aside the rivalry and celebrate all together. Fans are joining the party too and I saw them laughing and taking pictures all together. It has nothing to do with the violent, aggressive and hate-driven spirit of football! (which -I guess- is where my preconceived idea against stadiums comes from…). 
They told me that this tradition represents the core of rugby: pushing you to share your passion with other fans -no matter for which team they are cheering- and re-establishing a "proper" perspective from which we all should enjoy a sport match: for sportsmanship's sake. 

That's kind of what happened to me then, on the stadium bench, at the die-hard fans' sector. 
After an inner match, I somehow allowed the over-demanding me to have a rest and I simply enjoyed that hot-dog and that beer while looking at those guys running: I had no clue of where the game was heading, but still…
My stream of consciousness slowed down and -even if I was among 70.000 people- everything became more peaceful. 
And that's when I saw them, enjoying the after-match reunification: the exhaust-by-work-performance-anxiety me was toasting with the overachieving half and suggesting a collaborative venture, which I hope it would soon turn into a friendship. 
In the noble spirit of rugby. 
////////// MORE ABOUT //////////