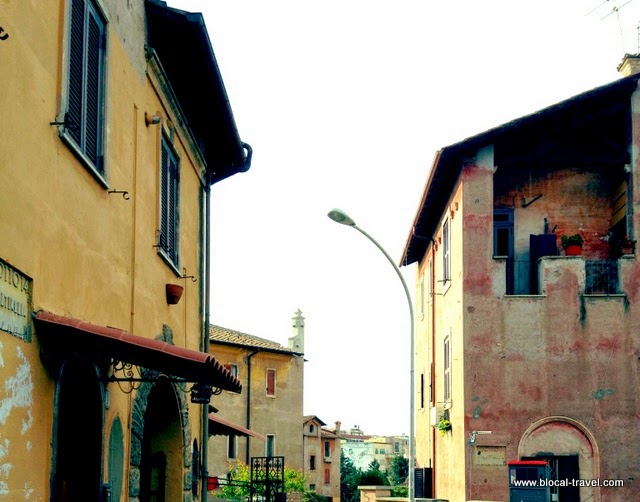 Garbatella is a poetic neighbourhood.
Garbatella is a maze of courtyards, each one with its own gardens, squares, stairs, balconies and fountains.
Garbatella is the decadent charm of its small houses built with a refinement and a preciousness that other Roman suburbs don't have, according to a tradition of eclectic, noble architecture -whose references range from Borromini to the Futurist movement and Art Deco.
Garbatella is sociality: people gathering at the local bar while children play soccer in the middle of the square, students hanging out for a drink and old men arguing about the football match at the corner of the street. It's a neighborhood with an exceptional sense of community!
Garbatella is a striking detail: it can be a stair, a chimney, a relief, a fountain, an old street lamp or a raw wall.
Garbatella is a bag full of biological vegetables from the farmers' market.
Garbatella is street art, don't forget to look up!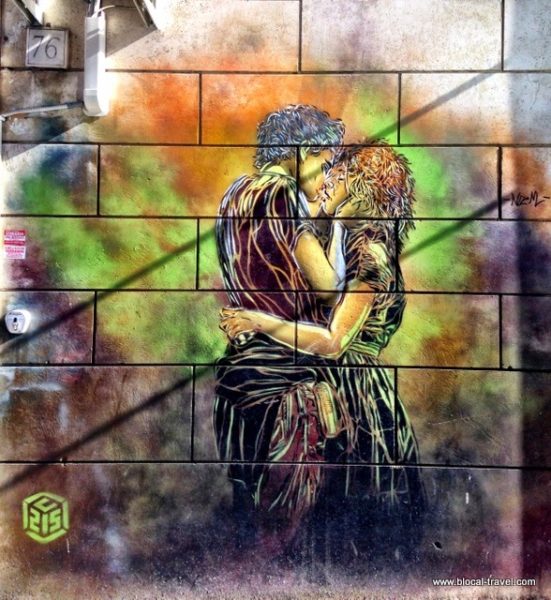 I love this neighborhood so much that when I moved back to Rome I looked for an accommodation around here, fascinated by its relaxed lifestyle, its authenticity and most of all its courtyards, where the life of the neighborhood still takes place.
Actually all my best Garbatella's memories are all somehow linked to its beautiful courtyards: one night I had a romantic walk under the stars crossing one courtyard after another and ending up at the railway -which is the border of the neighborhood- and I was impressed by the fact that you can cross the whole neighborhood off-the-beaten paved path, taking a charming walk across Garbatella's picturesque courtyards instead.
Or when I had such a shitty day at work that I took my lunch bag and headed until my favorite courtyard to enjoy the approaching spring and let bad feelings blur away.
What I love most about these courtyards is that they can be at the same time intimate and open, a meeting point and a quiet island to recover from the chaotic metropolis all around, and they are crowded with beautiful flowers and plants.
Garbatella: a bit of Background
Also Jews moved to Garbatella during WWII persecutions and once there they didn't built a close community as everywhere else but mingled with locals, who themselves showed great solidarity and protected them from the Fascist troops.
Everything changes, especially in such a big city as Rome; and Garbatella already started its transition from a working class neighborhood to a cultural district (with the re-opening of the Palladium theatre and the inauguration of the third University of Rome) but the neighborhood hasn't lost its authentic charm.
Garbatella: Eating out
Al Solito Posto, largo delle Sette Chiese 16: a gourmet bar perfect to have a draft beer with friends, often it organizes live music concerts and many other live events.
Find these and many more cool spots in my Rome Google Map!
You can hover over these (or any image) to quickly pin it!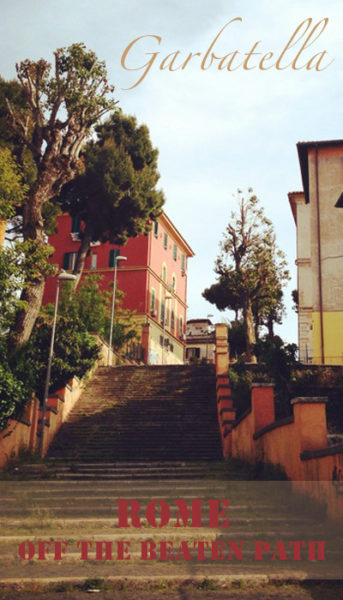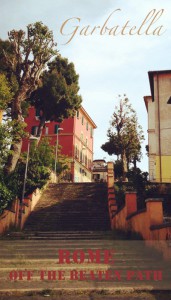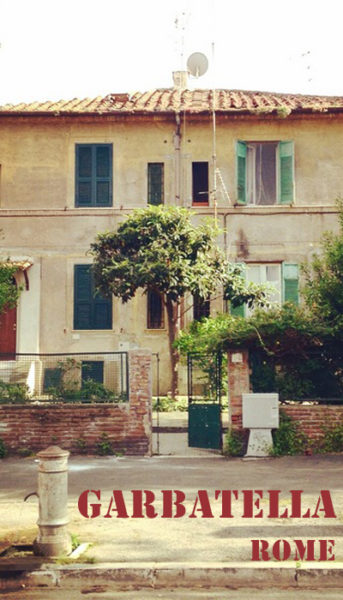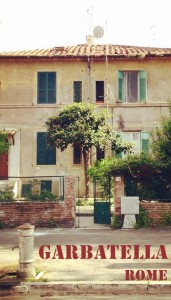 SalvaSalva