I was really happy to have both some friends and a fellow urban explorer (who I met through this blog! Yey!) coming with me, it is always so nice to share the amusement of discovering something for the very first time, especially in our own town.
This street art intervention is aimed to drag general attention towards the future of the cinema; pretentiously built during the Fascism era (it even has a clone in Asmara, which at that time was part of the Italian colony), the building is abandoned since the '70s; but Tor Pignattara inhabitants never abandoned the idea of re-open it, making it the biggest cultural centre of the area. Neighbors' plans include a cinema open 16 hours a day, an area to produce different kinds of independent art works, voluntary associations' offices, a bookshop and several workshop areas.
It was still too early to go to the art gallery, so we headed to the local park to enjoy some authentic vibes of Tor Pignattara's lively Saturday afternoon: kids playing with the ball, lovebirds, teenagers acting as gangsters, old people enjoying warm sunshine… and I even spotted some colored walls!
Aakash Nihalani plays with your mind through geometrically-designed visual effects, using canvas mostly as supports, pieces of a bigger tricky game, rather than just a surface to paint on. He is using bright colors against black or white big shapes, building geometrical paths which irrationally cross each others, playing with the concept of movement itself.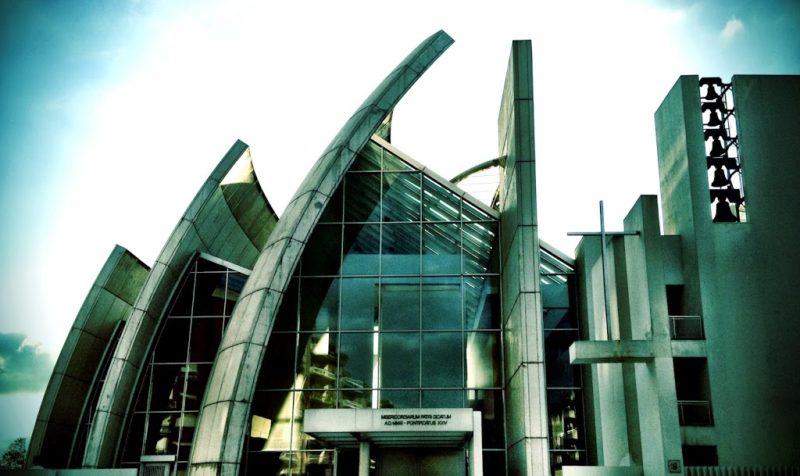 All this walk made us hungry!
There we tasted local cheeses, cold cuts and home made pizza, together with a special bottle of white wine.
The venue is really cozy and relaxed, the food is great… we are so happy for our former work-mate who is currently working there and I am sure we will go back visiting him very soon!
Do you want a personalised travel itinerary based on your interests and passions?
Then check out my concierge service ;)