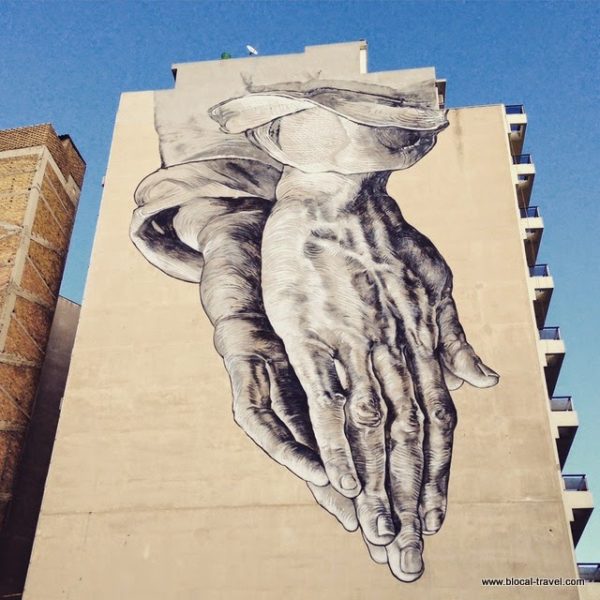 Athens, seen from above, is a white ocean of roofs meeting the Mediterranean sea somewhere at the horizon.
Athens, street view, is a very colourful town: posters, installations, kiosks and a lot of street art (a lot, really a lot!), including several large outdoor murals.
Some of them were made possible though various creative projects set up by the Athens Municipality (especially before the Olympic Games of 2004), which involved some well-known local street artists, many of whom are from the Athens School of Fine Arts (which runs a programme of street art studies, by the way).