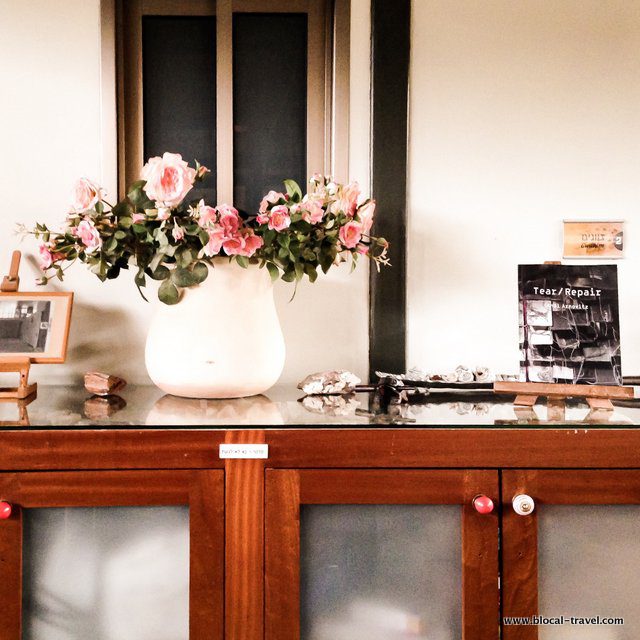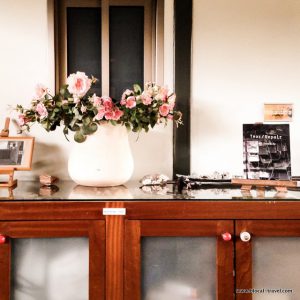 After the never-sleeping Tel Aviv and the amazingly chaotic Jerusalem, I completely relaxed my body, mind and soul in Mitzpe Ramon, a small urban settlement at the heart of the Negev desert. Here, I stayed at the Ibex Desert Inn, a colourful boutique hotel with an artistic vibe.
Run by the lovely Aviva, this seven-room boutique hotel is homey and welcoming. It provided a peaceful place where I could finally relax and breathe in all the beautiful emotions of my two-week trip around Israel.
When I opened the entrance door, I was in awe. It revealed a large room with a long communal table made of heavy wood and a big, comfy sofa –perfect to read a book on while sipping a cup of tea.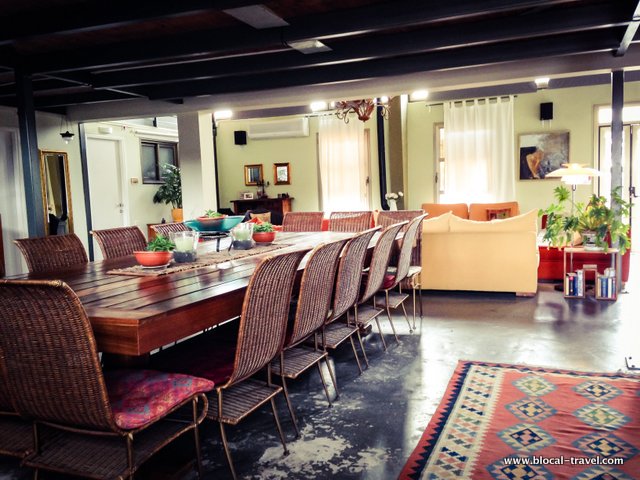 This room is dotted with precious details, like bright paintings on the walls, unique cushions and design books scattered all around. I helped myself to complementary tea, sat on the sofa and immediately was in a calmer mood.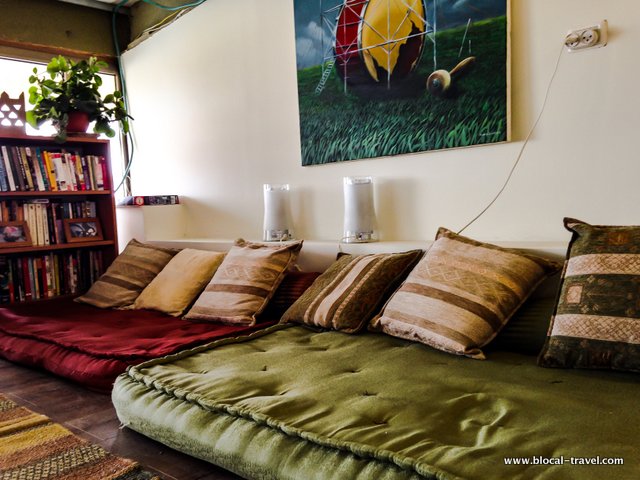 Perhaps it was the inn's unique location in desert, whose isolation made me forget the rest of the world. Or its peaceful atmosphere, which induces quiet contemplation. The point is that, once at the Ibex Desert Inn, the fatigue of the trip was magically gone: it felt like I had reset my body and mind!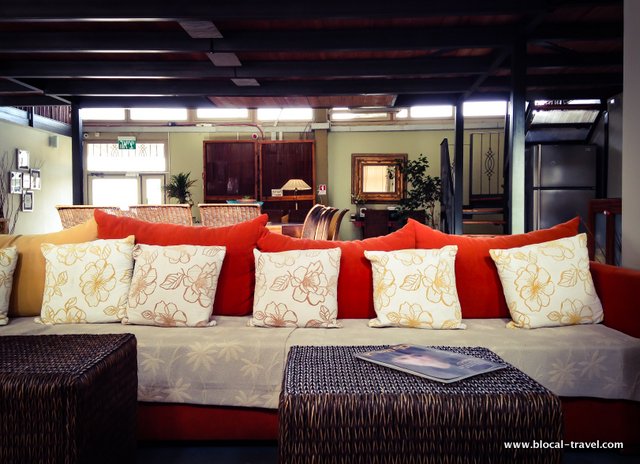 I started to wake up naturally at 7 am feeling rested and energetic (and ready for a hike into the desert!). This was despite having spent the night awake in the beautiful back garden gazing at the stars, which seem so impressively close here.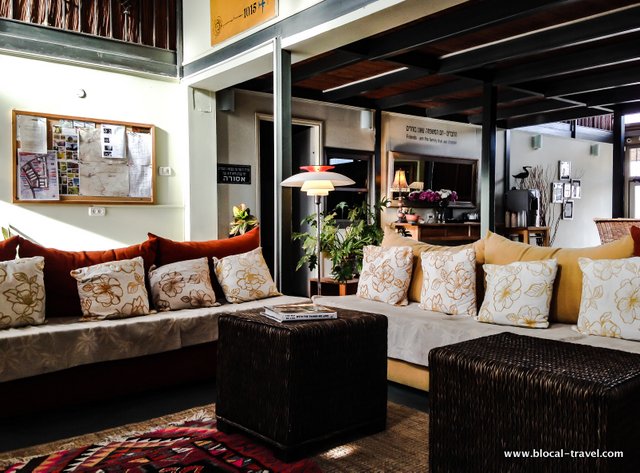 Breakfasts at the Ibex Desert Inn
Breakfasts at the Ibex Desert Inn deserve a specific mention. Everything is homemade and made up of fresh, locally sourced ingredients.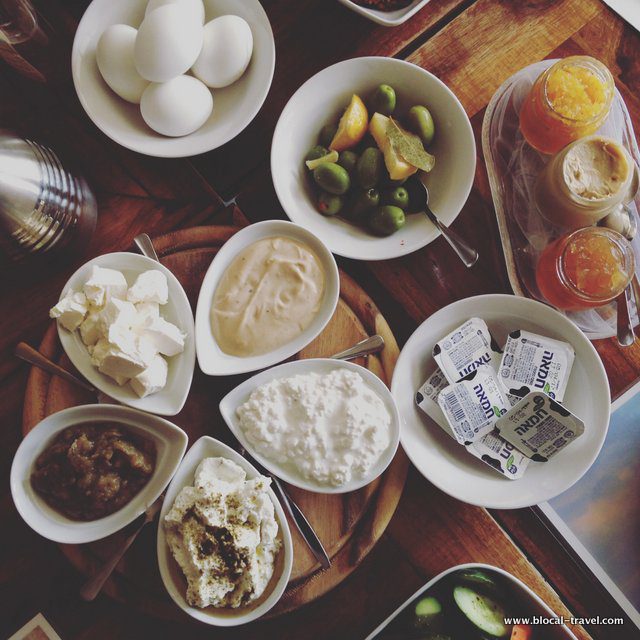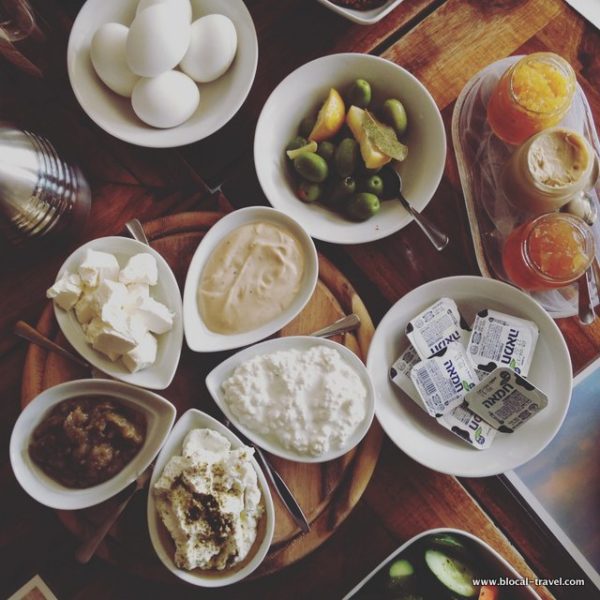 Juices, yogurt, granola, cheeses, omelettes and the ubiquitous hummus sit alongside local specialties. The tasty Shakshuka made of eggs poached in tomato sauce, onion, chilli peppers and cumin, really stands out!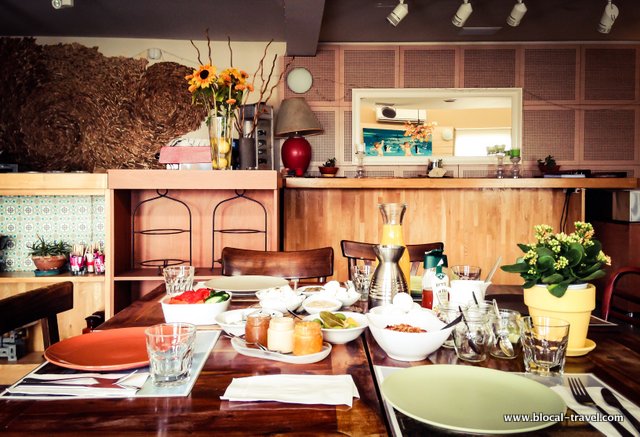 This is also the best time of the day to mingle with fellow guests and take the precious advice dispensed by Aviva on what to see nearby. There is a lot to explore in the area surrounding the Ibex Desert Inn. Next to the hotel there is the Makhtesh Ramon (the largest crater in the world, whose lunar landscapes left me in awe) and, all around, the beautiful Negev Desert, where you can walk, hike or bike for hours –or meditate, like Jesus did.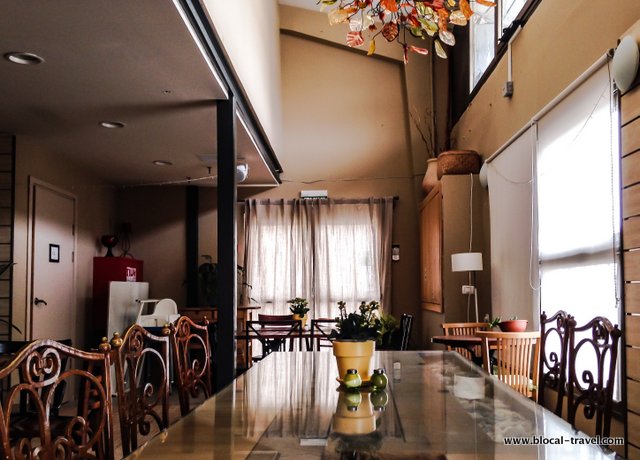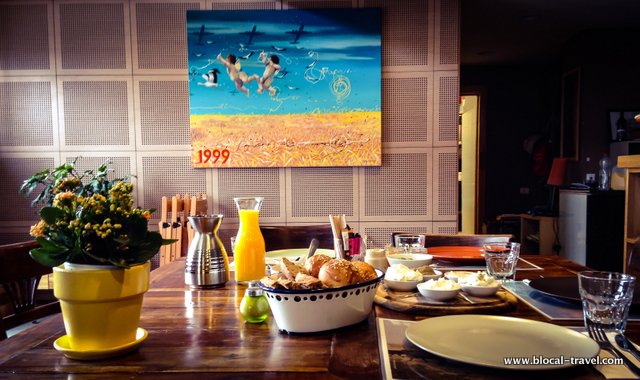 My stay at Ibex Desert Inn was slightly discounted at a press rate. All opinions are my own.
PEEK THROUGH || Check out my travel video "2 weeks in Israel and Palestine… in 2 minutes"
You can hover over these (or any image) to quickly pin it!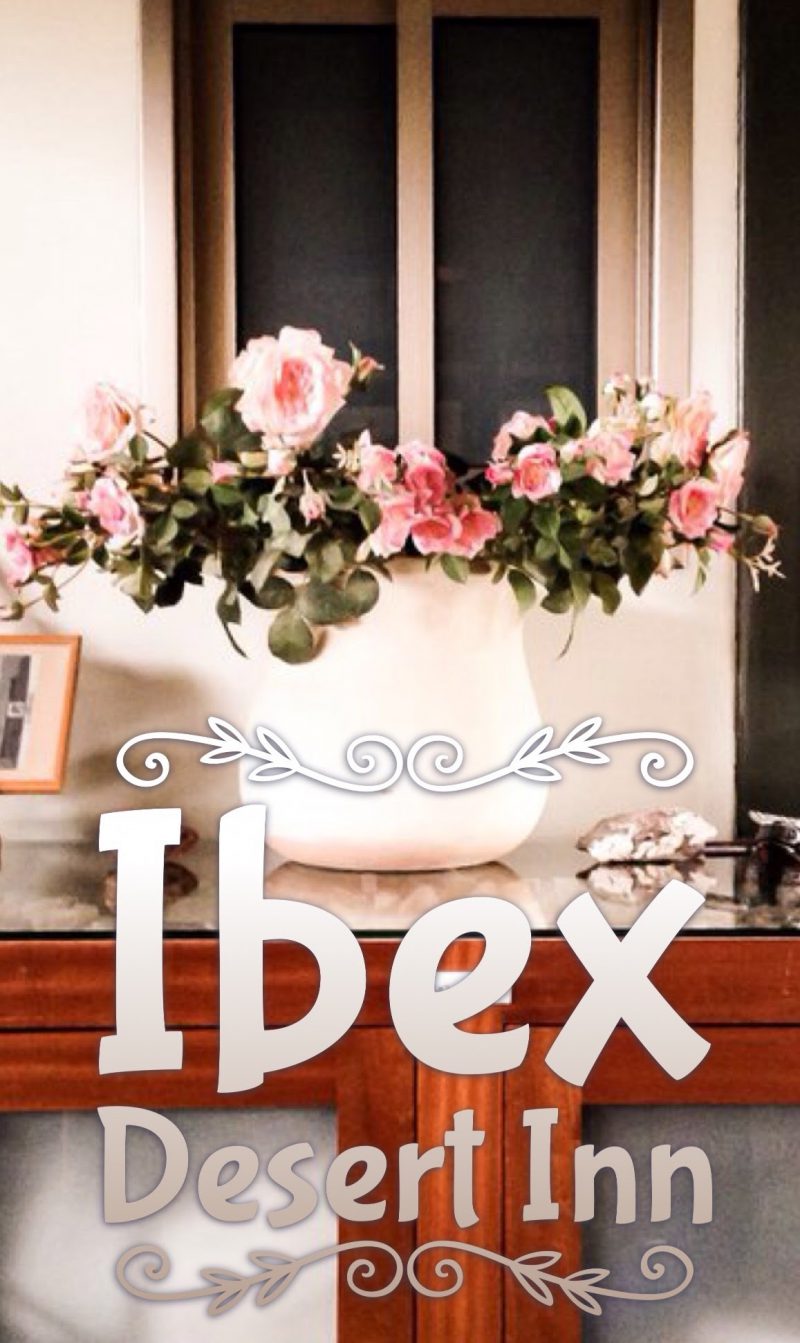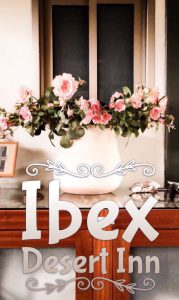 ////////// MORE ABOUT //////////