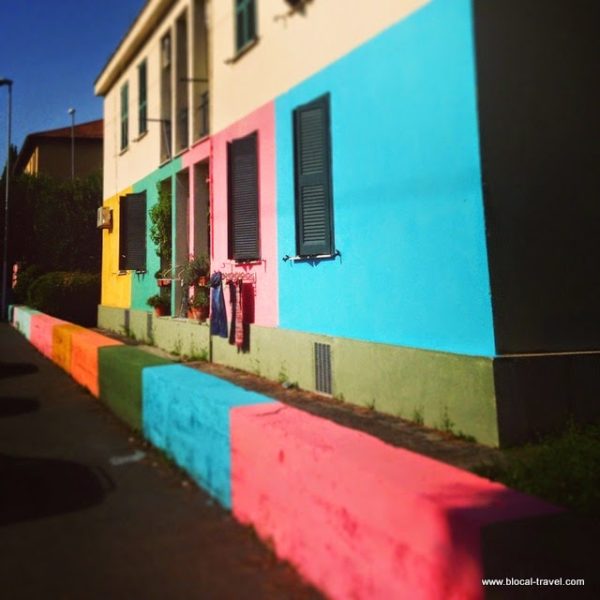 Enough with postponing: I needed to go on exploration!
And so we faced the goats and climbed as far as the most scenic spot on the hill.
This place is beautiful as everybody says. At that time of the year, the bright blue sky was making the perfect contrast with the dried, yellowish grass.
This park is pretty different from the parks downtown: populated with several kinds of animals from goats to horses, here the landscape is pretty rough and the grass isn't mowed; we walked across a field of stinging Carduus getting hurt by many thorns on our way up to the tower.
Before taking the bus back to the city center, we had a last tour of the hood, admiring the guerrilla painting which is changing Trullo for good.
Check out my Rome Travel & Street Art Map to find out about more secret spots in Rome!