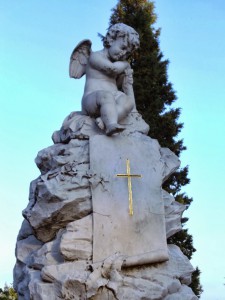 Zagreb, Croatia

Our Zagreb sightseeing tour started from the Mirogoj Cemetery, the memorial park where members of many different religious groups rest among ivy-covered marble arcades since the end of the 19th century. 


Zagreb, Croatia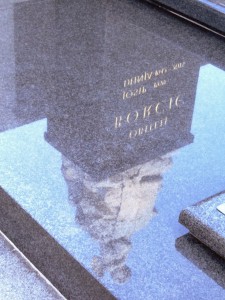 Zagreb, Croatia
We slowly walked among pavilions, monumental graves and domes listening to the sound of our steps and savouring the lights of the sunset from the Medvednica mountain, feeling the capital town underneath us, with its noise and its chaos, so far and blurred.
When we started to worry about being trapped inside for the night, we went downtown to have a beer together with two Croatian friends. They managed to bring us in a local pub where we were the only two foreigners, which is kind of an impossible mission considering that the old centre of Zagreb is shaped by souvenirs' shops and claimed 'traditional Croatian restaurants' which follow one another as in a circle of Hell.
We asked for a place on the seaside that tourists don't know and our friend told us about her grandmother's village, Luilovo Primorsko, which wasn't on our map either! We were so excited by the exclusivity of this information that we didn't realise that our plan for the day after was already too hectic, and so we had to turn it down.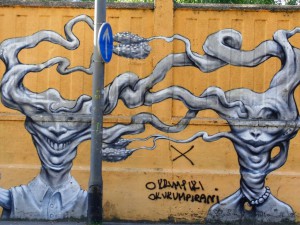 Zagreb, Croatia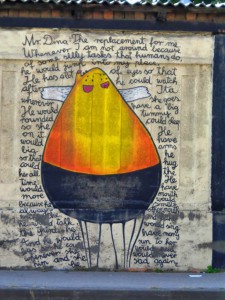 Zagreb, Croatia
On the next day, we went to MUU: the street art Museum of Zagreb. We visited its first and main project, the graffiti Hall of Fame in Ulica Kneza Branimira, 450 meter of a colourful wall painted by the winners of a competition that took place in 2010; 83 astonishing artworks all part of a wider context, a project aimed to 'bring art into neglected parts of the city where there is no cultural content and to form a more coherent street art scene in Croatia, raising people awareness about street art and its aesthetic, cultural and social value'.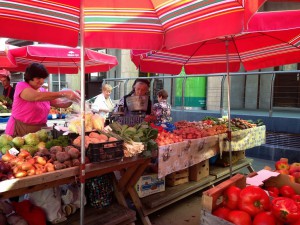 Zagreb, Croatia
Nearby we found a farmers' market where we bought something for our road trip and breathed some truly Balkan spirit walking through the stalls!
Road trip Croatia > Plitvice Lakes
Back on the road, after less that 150 kilometres, we arrived at the Plitvice Lakes National Park, which soon proved to be another circle of Hell.
The landscape is truly breathtaking: 16 lakes connected by waterfalls, and the colour of the water ranges from emerald to blue, turquoise, green and grey.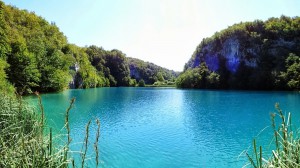 Plitvice Lakes, Croatia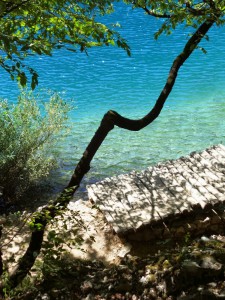 Plitvice Lakes, Croatia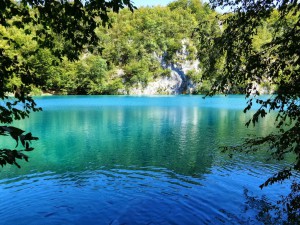 Plitvice Lakes, Croatia
The problem is that you have to share all this outstanding natural beauty with many other visitors cueing along the paths and you barely have the time to stop enjoying the view.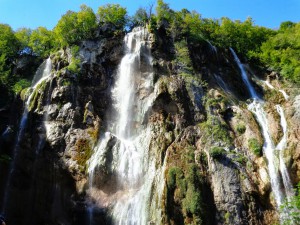 Plitvice Lakes, Croatia
I would have liked to spend there at least one whole day but, later in the afternoon, we had to leave because I wanted to be in Zadar before the sunset. Can you guess why? The answer is in the next post!

This post has been originally published by Thinking Nomads here
You can read the Italian version on Non Solo Turisti here