The downside of this beautiful landscape feature is that to reach the next beach you should drive up to the mountain and then back down again. Undoubtedly, this contributes to the bad reputation of Albanian roads but -at least- the State Highway running along the coast is paved, which is not something you can say for all Albanian state highways!
Many of those small towns along the Albanian Riviera are made of big, modern buildings: sometimes they are even completed, while more often they just have one floor or two completed and inhabited while the rest of the building is just an open structure, which makes them seem some kind of modern stilt-houses.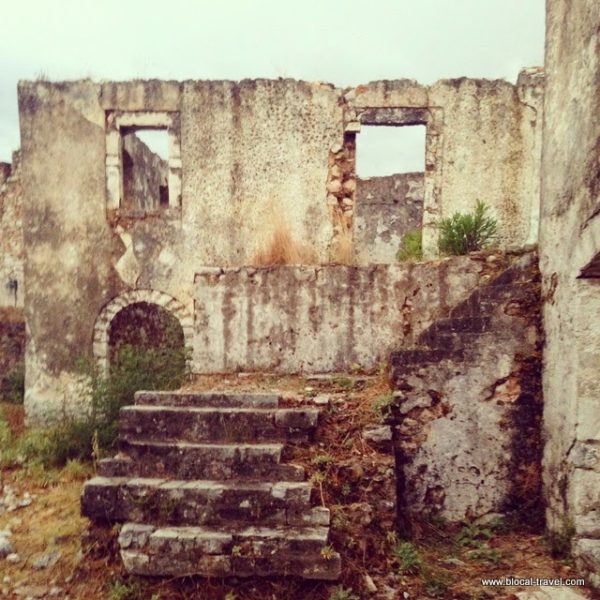 Himare ghost town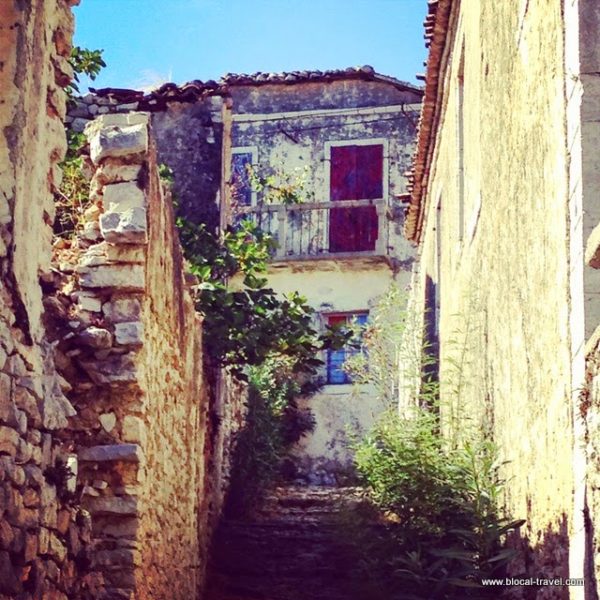 Qeparo ghost town
Albanian Riviera > Himarë
Albanian Riviera > Gjipe
Gjipe Beach is possibly the best-kept secret of the Albanian Riviera, or perhaps it's the fact that you reach it by a 30 minutes' walk (1.5 kilometres) under the sunlight on a red soil path descending the mountain (and, well, you need to ascend it back later, of course…).
Albanian Riviera > Vuno
Vuno is a lovely village of characteristic stone houses on the glorious state highway number 8. It doesn't have a beach, and it is located on the mountain between the beaches of Gjipe and Jalë. We stopped there for a byrek, which came with a salad so fresh and tasty that we still dream about those tomatoes!
Albanian Riviera > Jalë
Jalë is a beach equipped with restaurants, bars and even campings but still, here you can enjoy a very relaxed vibe. By the time we reached Jalë the sky was already cloudy and the temperature was dropping down; it was too cold to swim, so we just had a beer at the cozy bar on the beach and read a book waiting for the sunset. I feel then that I didn't experience Jalë beach at its best, but maybe it was better to enjoy it on a cloudy day… even in September, in fact, Jalë beach looked too equipped for my taste.
Albanian Riviera > Porto Palermo
Albanian Riviera > Borsh
Borsh is a white long beach perfect if you happen to get bored very fast by sunbathing and prefer a long walk on the foreshore instead (like it usually happens to me). The sea is blue and the water limpid and warm.
We were there on the 1st week of September when beach resorts were closing down. Beach umbrellas were folded, tables were put away, big vans were coming to collect chairs, potted plants and more stuff and even cows were helping to get the end-of-the-season work done! ;-)
Albanian Riviera > Qeparo
Qeparo is a shingle beach with a soft, sandy surprise as you enter the water: a great pleasure for our feet thoughened by four days on Albanian beaches!
We spent our last evening in Himarë sipping a Korça Beer on the beach, waiting for the sunset. Our exploration of the Albanian Riviera was coming to an end, but the road-trip was carrying on and on the day after we left to start our adventure up-country…but that's another story!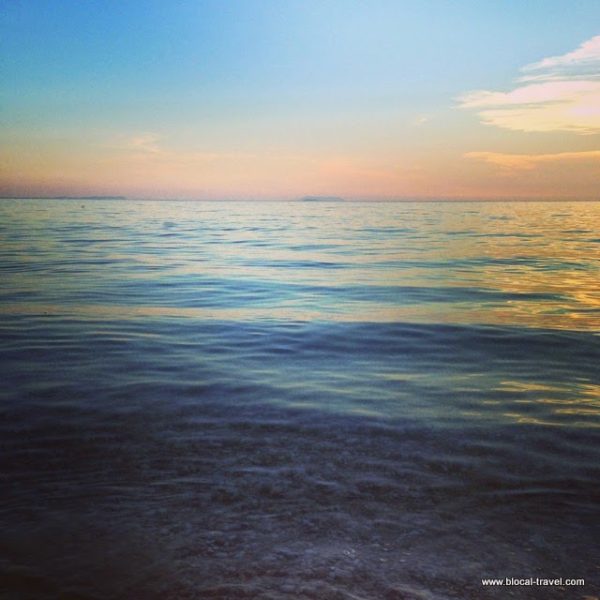 Sunset in Himare, Albania
Albanian Riviera: How to get there 
Albanian Riviera: Where to stay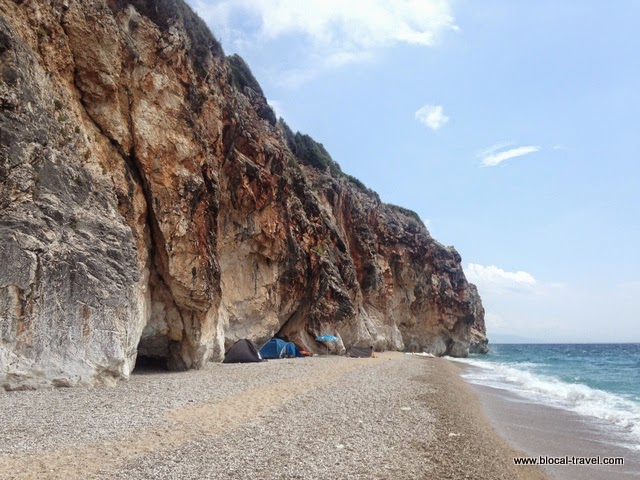 free camping on Gjipe Beach
If you are looking for an official camping place instead…keep reading below!
Albanian Riviera: Where to eat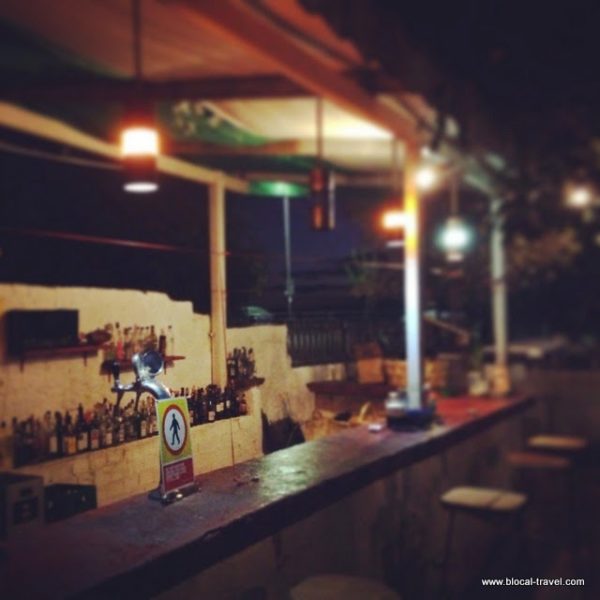 Himara Camping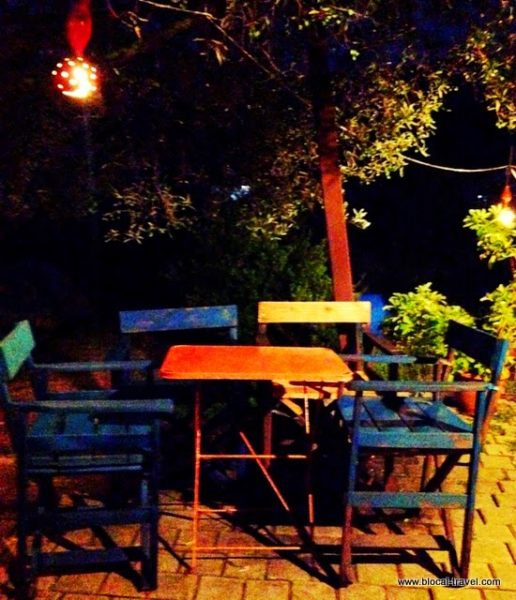 Red Indian Rock Café
You can hover over these (or any image) to quickly pin it!