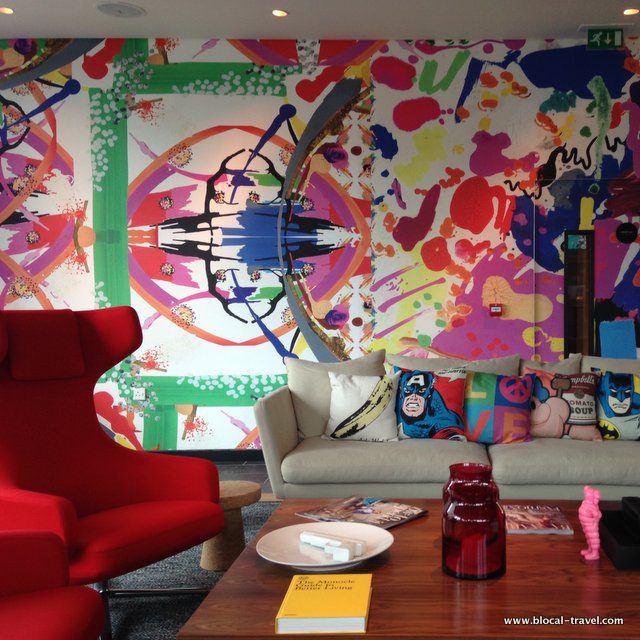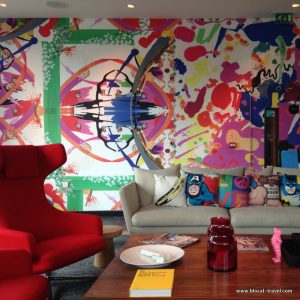 Summer is over. It surely ended with good memories, but today is my last day in the UK, and I can't help feeling a bit nostalgic already.
As I could see it coming, I decided to spoil myself with a stop-over in London: 24 hours somewhere in between my English summer and my new old life back in Rome.
To cheer me up properly, I picked a hip hotel covered with vibrant colours: the brand new CitizenM hotel in Shoreditch, one of my favourite areas in London. Looping in the midst of psychedelic walls, the wooden staircase leads me to the lobby, where I'm welcomed with big smiles by the young and friendly staff.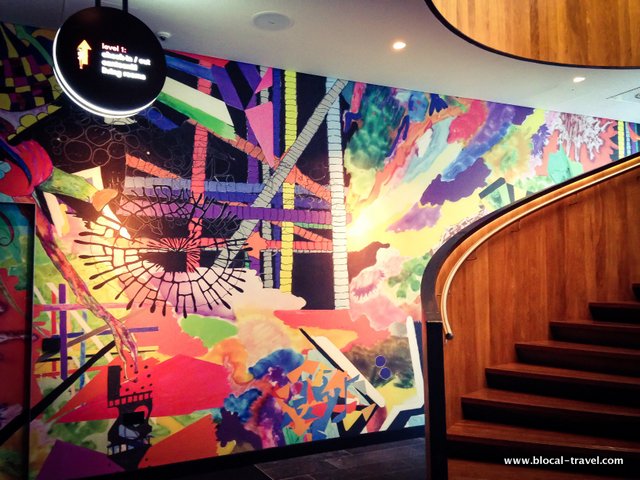 The automated check-in machine wants to know which kind of view I fancy most, and I opt for the East view, which encompasses over East London's former warehouses and its iconic overground train (which, by the way, I didn't hear pass by, as the room is perfectly soundproof).
My East-facing room is like a perfect design magazine cover. The sunlight enters through a wall-to-wall window and reflects on the white walls and furniture, that kind of white that is untouched by hands and devoid of dust. I don't have any particular plan for the day, except meeting with a fellow street art blogger to have a walk around Shoreditch's spray-painted streets, but as the beating heart of Shoreditch is just a short walk away I figure I can use a couple of hours to get some work done.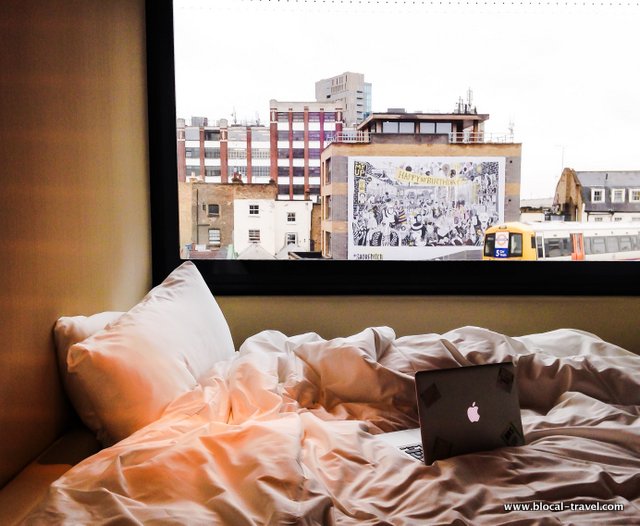 Back to the hotel later in the evening, I stop in the colourful lobby, whose bright primary colours make me feel like if I were inside a Roy Lichtenstein's exhibition or a comic book. I take a seat on one of their leather couches topped by pop art inspired pillows, order a glass of prosecco and drink to the end of my English summer.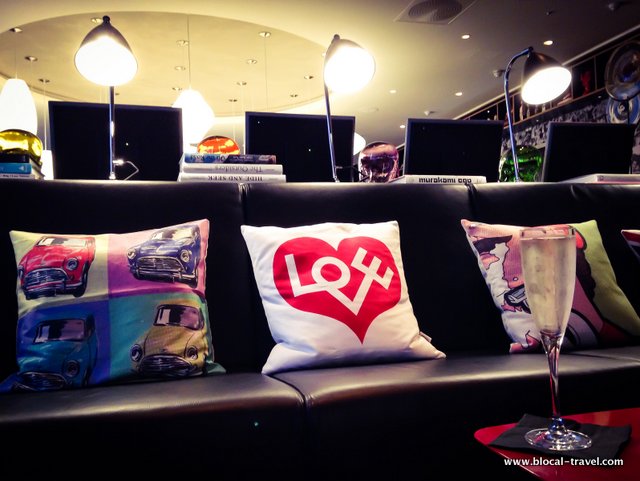 I leaf through one of the several trendy magazines lying around, but I keep being distracted by the gorgeous furniture all around me and the amazing design of the lobby, whose large windows should allow a lot of light through, but not now.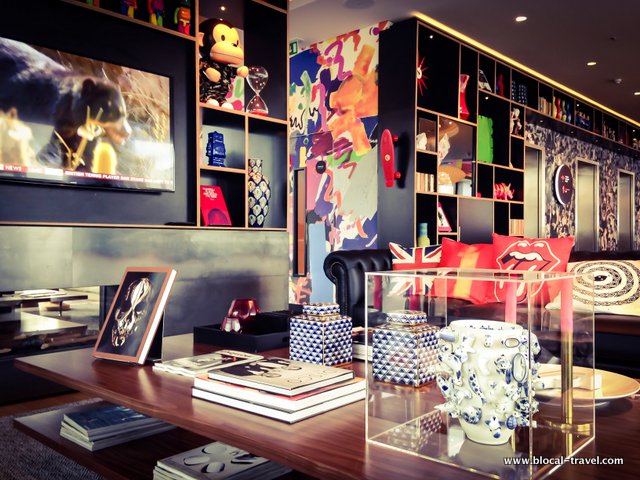 Now it's already dark outside, and there is nothing like an earlier sunset to decree the end of the summer (a remark that -it goes without saying- calls for one more prosecco to cheer me up).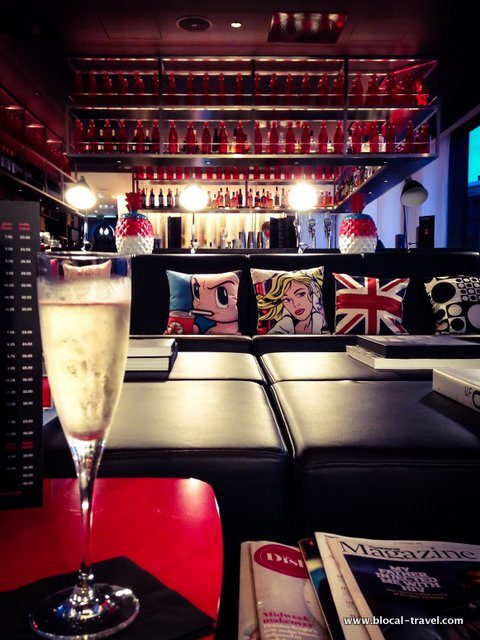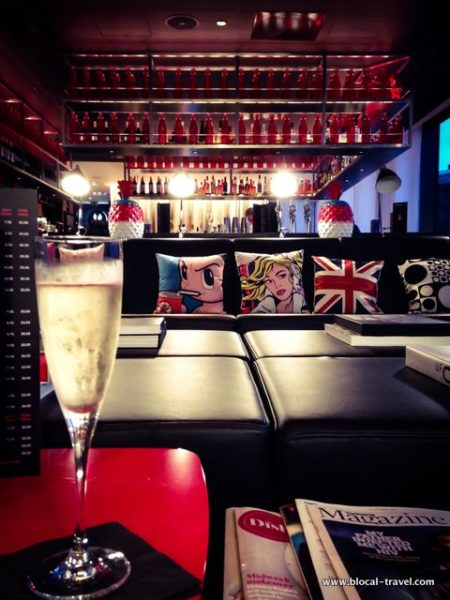 The second prosecco convinces me that street art pictures can be edited at any time, while I have only this night to enjoy a movie on the flat screen TV, so I head to my room and browse through the selection of films, ending up watching "My big, fat, Greek wedding 2".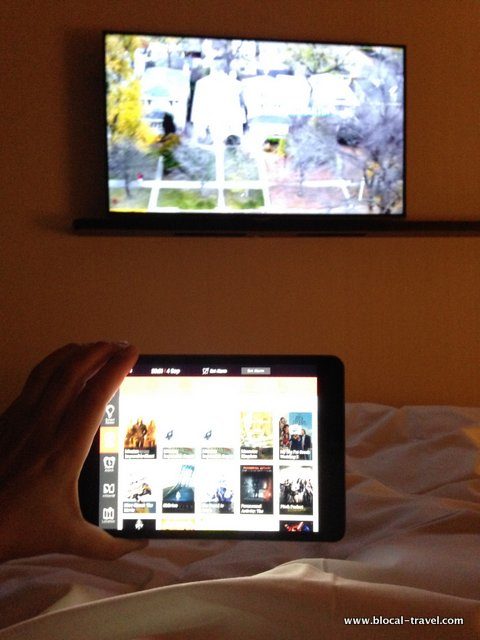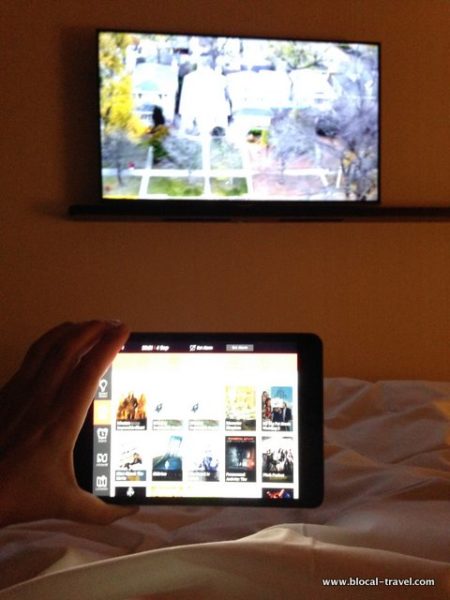 On the next morning, I warm up slowly: I soak in the warmth of my covers, I stretch my arms above my head and yawn. I half wonder if I'm still dreaming as I sit in the middle of the soft bed, then I move by the wide window and gaze out, counting the overground trains passing by (which, by the way, are so quintessentially Shoreditch!).
I find the music channel on the TV and dance my way towards the shower, which looks like a big white capsule, a machine set to bring back to life the presentable side of me. Once I'm scrubbed up nicely, I venture to the first floor to have some breakfast.
While I sip my flat white, I can't help thinking that my room is so gorgeous to be the perfect location for a video I've meant to do, a new format I'm still properly figuring out that will allow me to ramble on life and travelling in general, unrelated to any destination.
The video took 30 minutes to record and the rest of the morning to edit, but –luckily- at the first floor of the CitizenM hotel there is a colourful coworking space, which makes this hotel the perfect solution for digital nomads.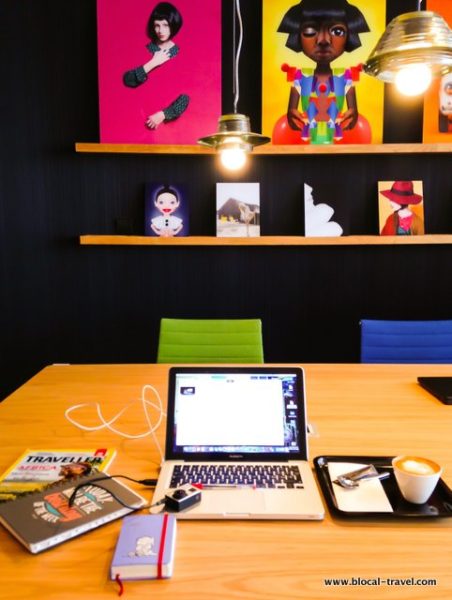 Around 2 pm the video is done, and I still have a couple of hours to spend in London. In fact, I only have a couple of hours before beginning a new chapter of my life. I think of going to the Highgate Cemetery, but getting into the tube doesn't sound so appealing after a whole morning spent in front of the laptop, so I just wander around Shoreditch, Hoxton and Brick Lane, breathing in the colourful charm of this area. Luckily, the best that London can offer is all walking distance from the CitizenM hotel.
I was a guest of CitizenM London Shoreditch, the brand new trendy boutique hotel in East London.