– "nope, that's no possible, let me see the map"
– "look…there it is!"
– "where?"
– "over there! Let's go!"
On the 27th of July I turned 30 years old and I decided to celebrate with the ultimate street art hunt.
Since last year I have been reading about
Memorie Urbane Street Art Festival
in Gaeta and a few more villages in the south of Lazio and I couldn't imagine a better way to celebrate my birthday than going on a proper graffiti hunting (we even had a map!!!) and meanwhile discovering a beautiful historic town stretching towards the Gulf of Gaeta, combining also an afternoon on a nice beach and a seafood dinner in a picturesque restaurant!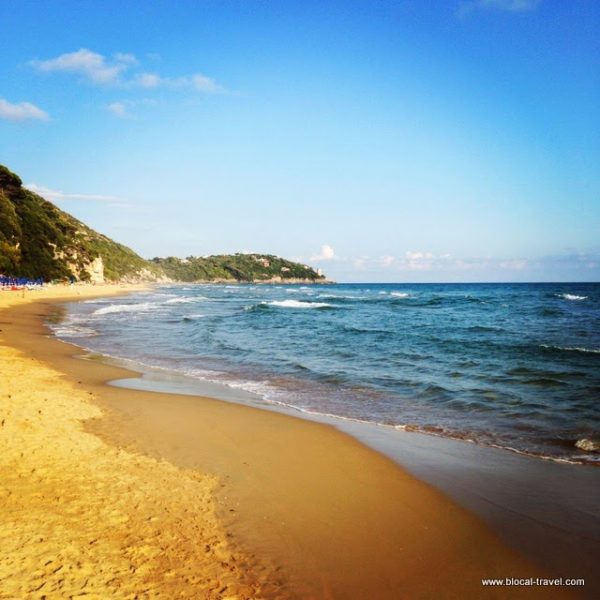 One day in Gaeta: the street art festival, a sunny beach and a birthday cake
As soon as we arrived in Gaeta, we headed to
Turismo Creativo
office to get our map with all murals in town and a catalogue of the festival with artists' bios and pictures from their live performances. At the office I met Memorie Urbane's artistic director 
Davide Rossillo
and we had a quick chat about the street art festival and where to find the murals, but honestly I was so excited to start my birthday graffiti hunting that I rushed away heading to the streets.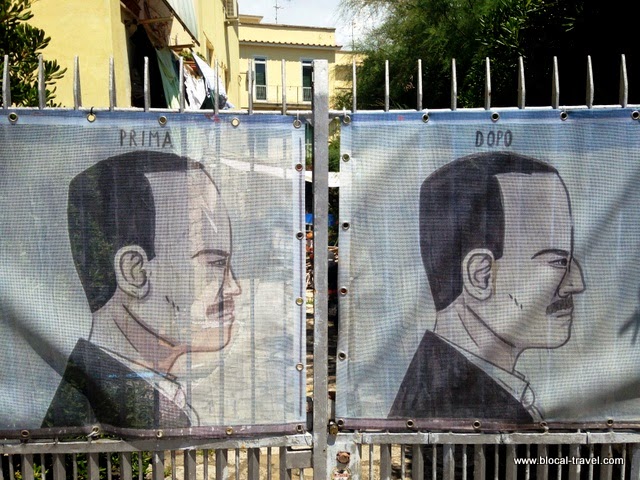 Escif, Memorie Urbane | Gaeta
The graffiti hunting was such a blast! We explored the town far and wide, we felt stupid when looking around for something that was just above our heads, we got excited when peeking a colorful mural around a corner, we took way too many pictures looking for the best framing (I always hate when cars are parked in front of a mural!) and we laughed a lot.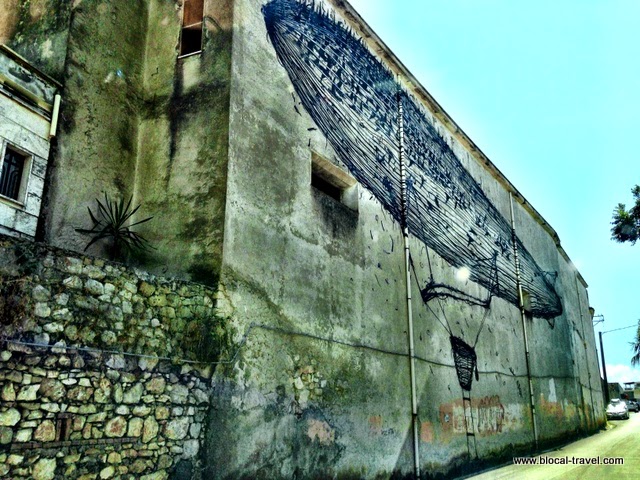 DALeast, Memorie Urbane | Gaeta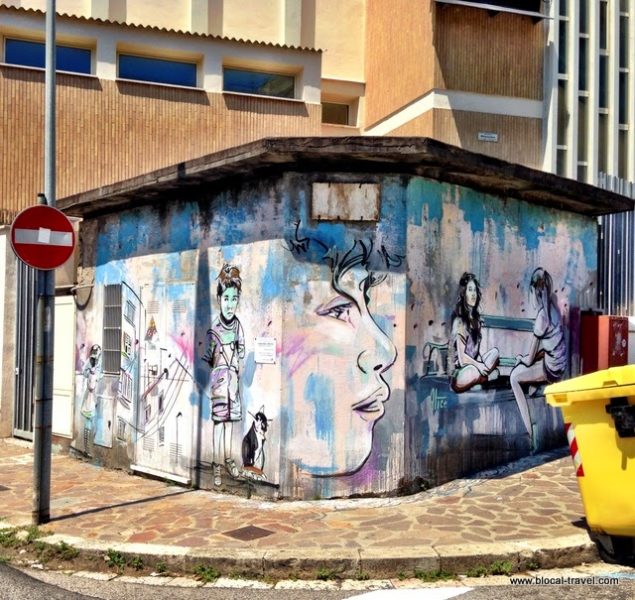 Alice, Memorie Urbane | Gaeta
Honestly, I can't imagine a better way to celebrate my birthday!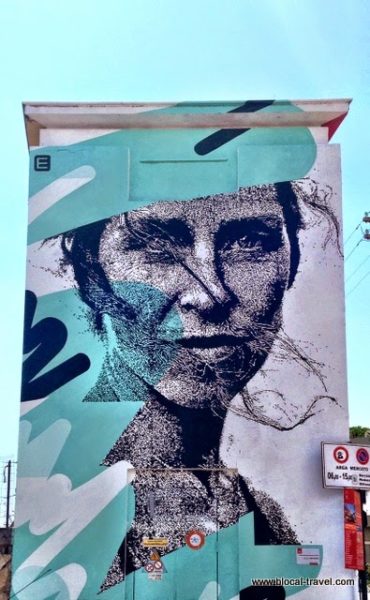 Eime, Memorie Urbane | Gaeta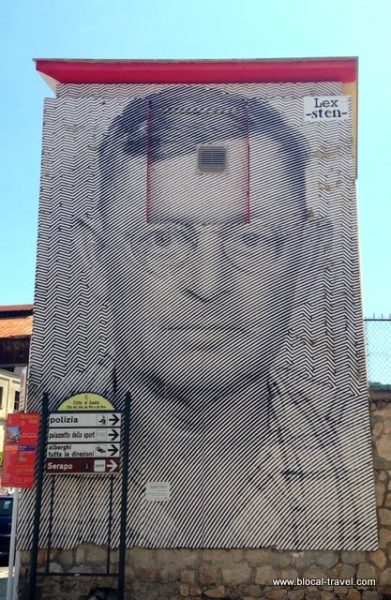 Lex & Sten, Memorie Urbane | Gaeta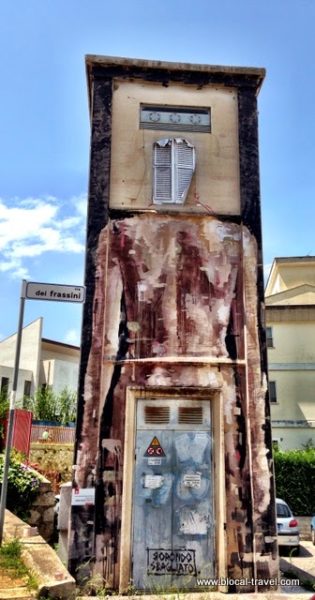 Borondo + Sbagliato, Memorie Urbane | Gaeta
It was getting really hot, and so after the first part of my birthday graffiti hunting we headed to a very cozy beach called l'Ultima Spiaggia (also known as "i 300 scalini", 300 stairs, because that's how you get there…).
I really loved this beach: everybody was relaxed and the atmosphere was very peaceful (because…would you bring your children way and back for 300 stairs?).
I bet this is one of the best beaches near Rome! (well, nearish.. it's at less than 2 hours by car…and it is even closer to
Naples
!)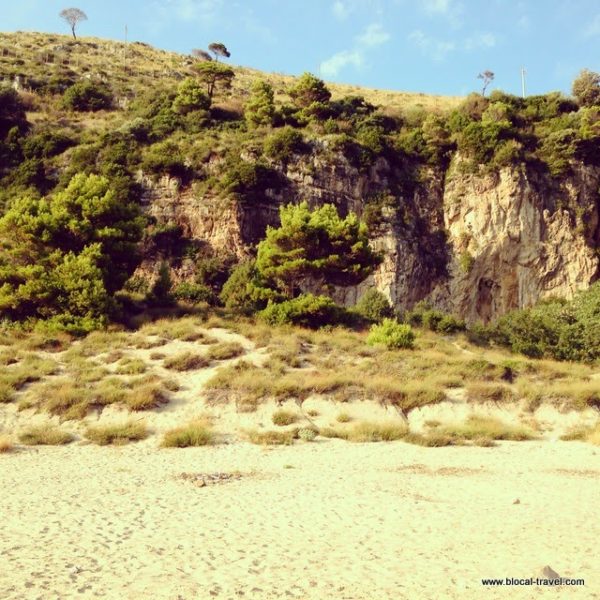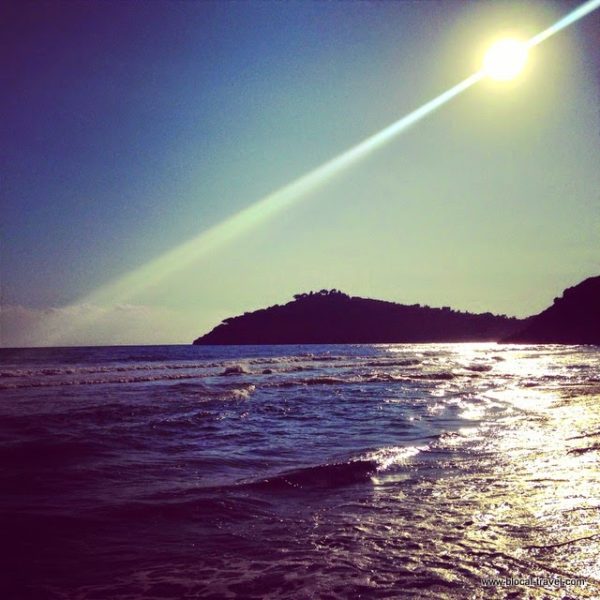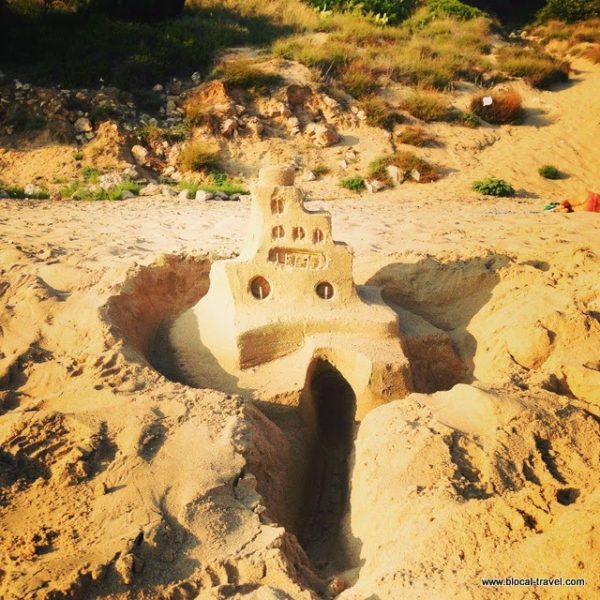 For the aperitivo we went to the Ristoro dell'Arenauta, a beautiful kiosk on an even prettier terrace overlooking the sea. There we had some local specialties such as mozzarella di bufala (mozzarella cheese from buffalo milk), olive di Gaeta (a local variety of olives) and tielle di Gaeta (salty pie stuffed with onions, meat or vegetables) with some beer.
Could my special day be any better?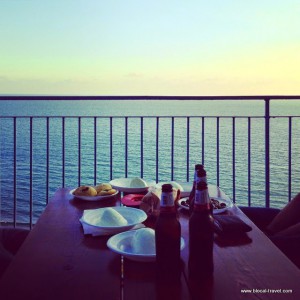 Yes, indeed!
We still had the harbour area of Gaeta to explore, with our street art map in hand!
There we found works by some major street artists such as Borondo, Seth, Hyuro and Millo.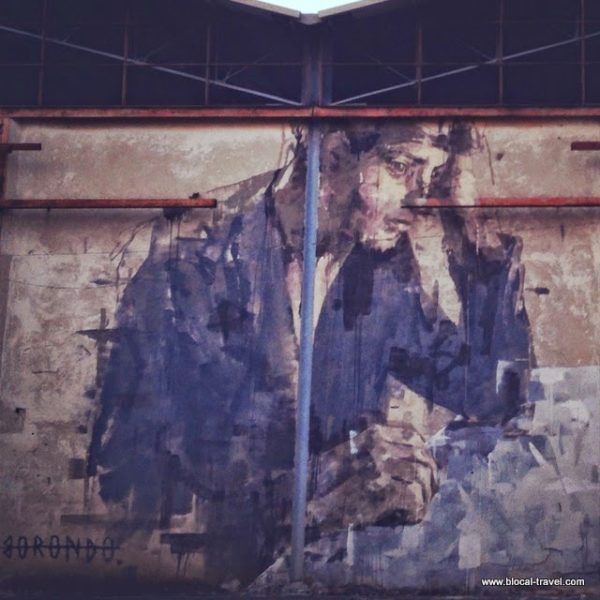 Borondo, Memorie Urbane | Gaeta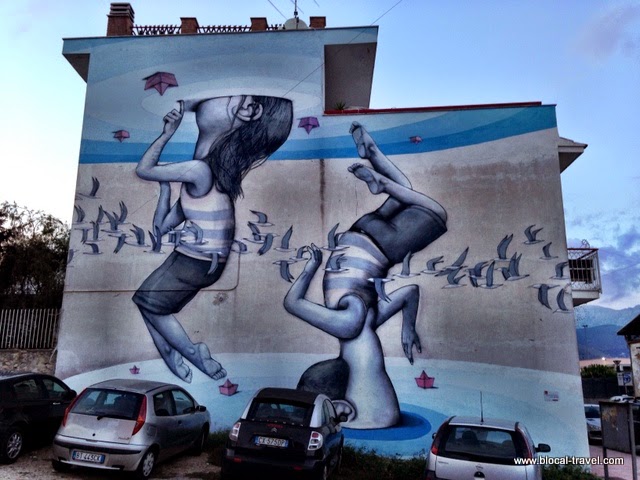 Seth, Memorie Urbane | Gaeta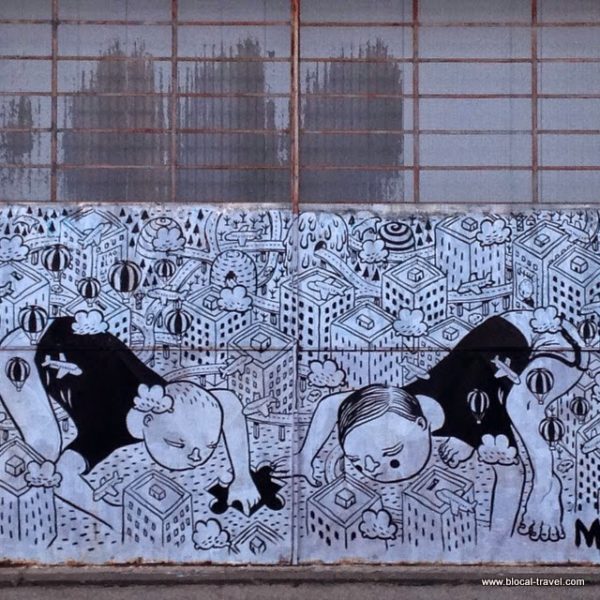 Millo, Memorie Urbane | Gaeta
We drank to my 30 years in a picturesque seafood restaurant on a narrow alley, while talking about where and when should we have our next Memorie Urbane graffiti hunt.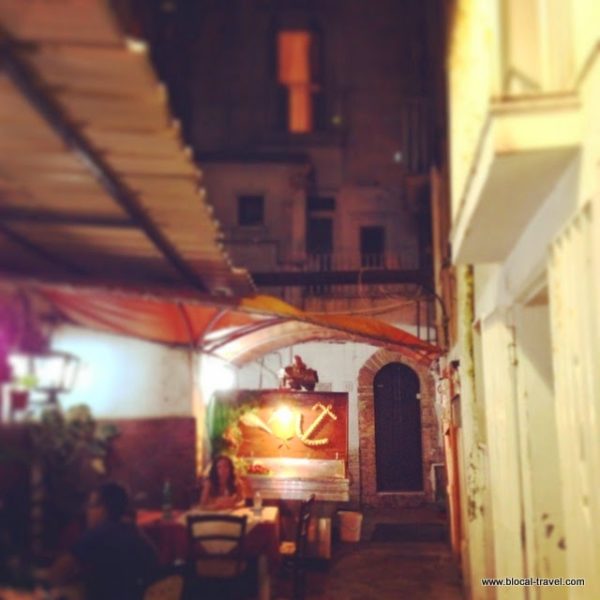 Terracina here we come!!! 
p.s. I turn 30 only once in a lifetime, that's why I will keep celebrating and next week

I will be in Serbia for 48 overwhelming hours

between Belgrade and the crazy Trumpet Festival in Guca (western Serbia)… see you there, folks!
You can hover over these (or any image) to quickly pin it!
SalvaSalva