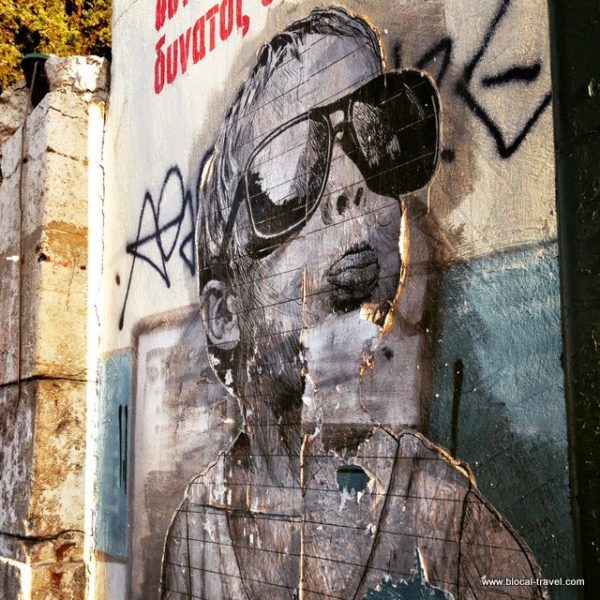 Stamatis loves Toulouse-Lautrec, Rembrandt and Dalì, but also fellow street artists such as Blu, Roa and the Greek artist Alexandros Vasmoulakis.
Walking around downtown Athens you will surely notice his paste-up works: large and colorful sketches of children's expressive faces.
Thanks to a common friend, I had the chance to meet Stamatis while I was in Athens and we had an interesting talk about his art and the overall Athens' street art scene.
His passion for drawing started long time ago, but he turned to street art only after enrolling at the Athens School of Fine Arts and quitting a job as a tattooist.
His brief yet intense career (his works have already been exhibited abroad, including at the National Hellenic Museum in Chicago and at the Miami Art Basel) is already making him wonder about what could be next: he is considering to evolve as a painter, but without forswearing the street, as it is through the street that his message can reach a broad audience, bringing a smile and a moment of mindful reflection into the lives of those passing by.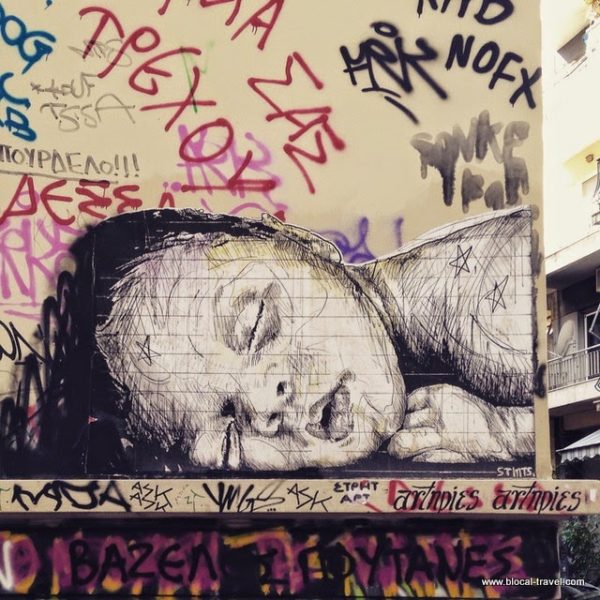 Children are his favorite subject, the "super-heroes" carrying his message to the world; they represent the forgotten innocence and the authenticity we all kind of loose while growing up, reminding us in so many words the essentials of life, the naïf person that we used to be and the emotions of our childhood. Stamatis' super-heroes speak about social problems (he doesn't want to get involved in politics as he doesn't trust politicians, but he doesn't believe in violent riots either: all he cares about is making people conscious of social issues) and human conditions: if his characters are cute, it isn't for cuteness' sake.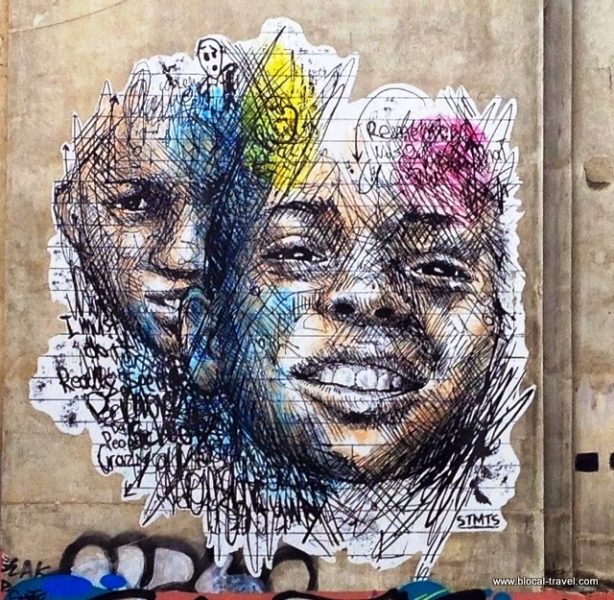 He has his own street-code to pick the perfect wall for his art: he only chooses walls that have already been written on, as he doesn't want to "deflower" clean walls and he would never consider putting his works on neo-classical Athens, as he likes –and respects- certain elegant areas of his town for what they are.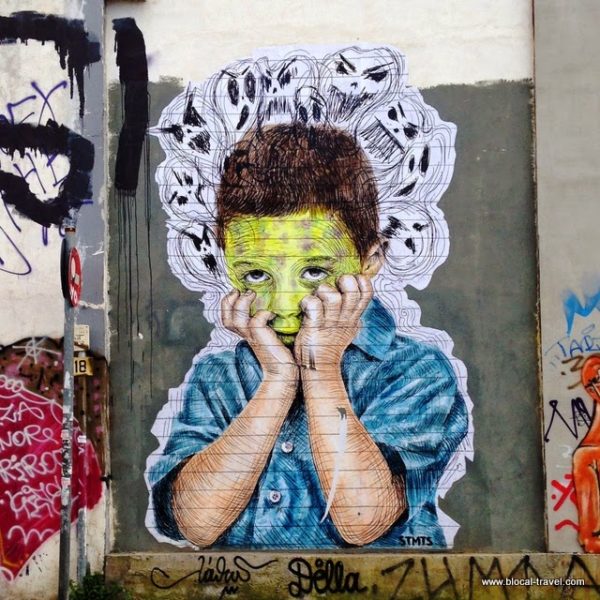 About the street art scene in Athens, he told me that all the big masters have left the streets by now, feeling that street art became a trend and a tool for self-promotion, but their works are still likely to be spotted in downtown Athens, as in the Greek capital street art is more a city-centre thing rather than a suburban phenomenon. He recommended me to visit the Breeder Project's gallery (Metaxourghio neighbourhood), but he admits he would rather go to the Acropolis Museum instead. Because even if he is certainly a protagonist of Athens' new generation of street artists, he considers Art as a more complex and variegated beautiful thing in which the Greek classics, as well as last century's Masters, do play a big role.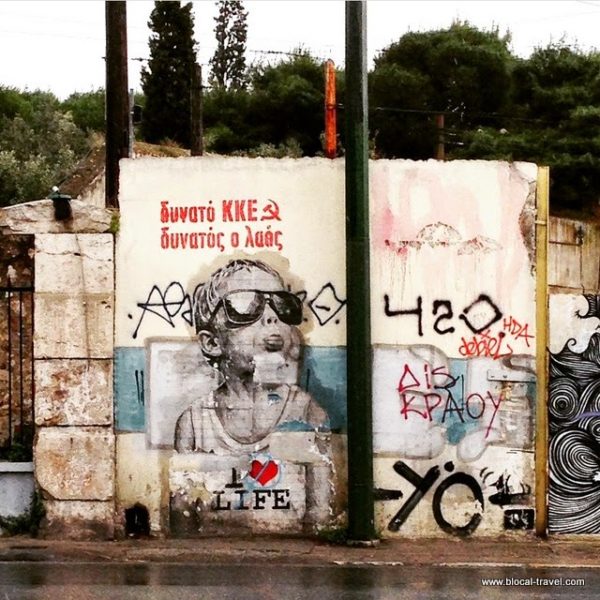 Thank you Stamatis for your time and the nice chat! 
I hope to meet you again soon!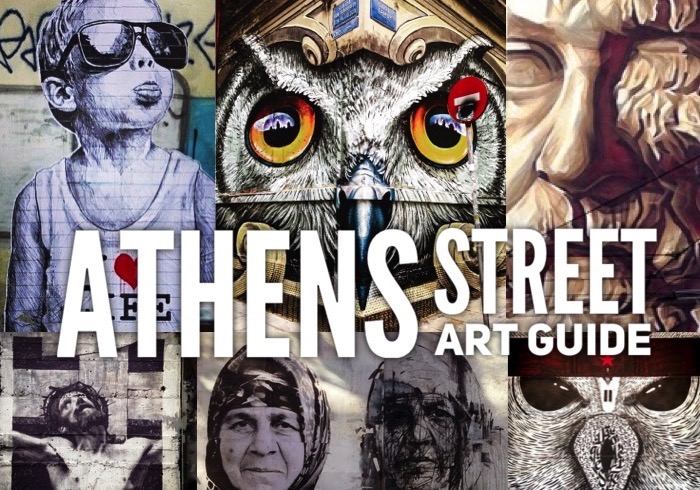 You can hover over these (or any image) to quickly pin it!