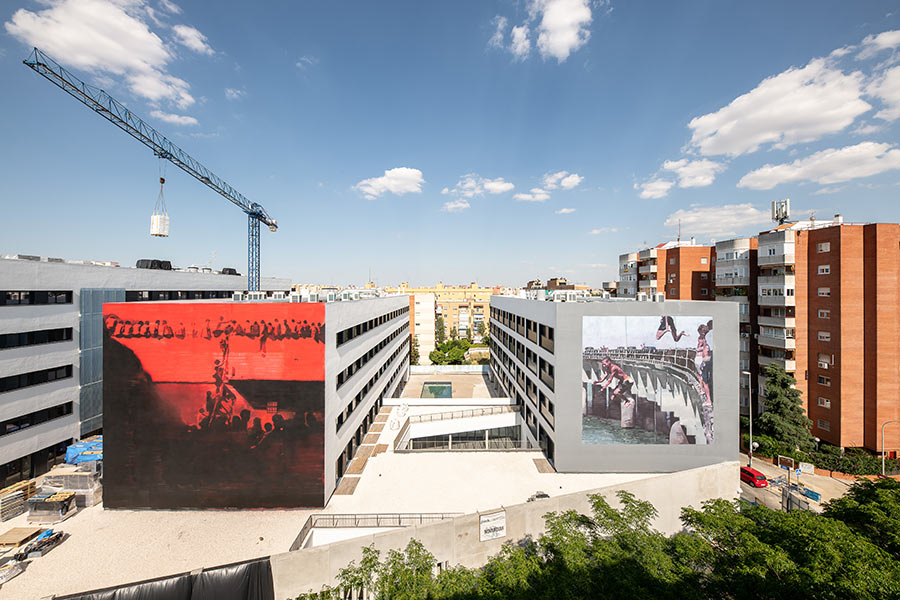 New murals by Axel Void in Sevilla (ES)
This beautiful street diptych by Andalusian street artist Axel Void invites viewers to re-connect with the joy and the spirit of adventure of their own childhood. Painted on a student dormitory in Sevilla (Spain), the artworks interprets photographs of young daredevils jumping into the sea from the Carranza Bridge in Cádiz.
Location of the murals: between Antonio Maura Montaner and Genaro Parladé streets.