Last summer, the public art project MAAP invited to Basilicata the Moroccan street artist Mohamed L'ghacham to paint three murals that would sparkle conversations between locals and migrants, who would share their stories and build social relations within the community.
"A house full of memories" – New Mural by Mohamed L'ghacham in San Chirico Raparo (IT)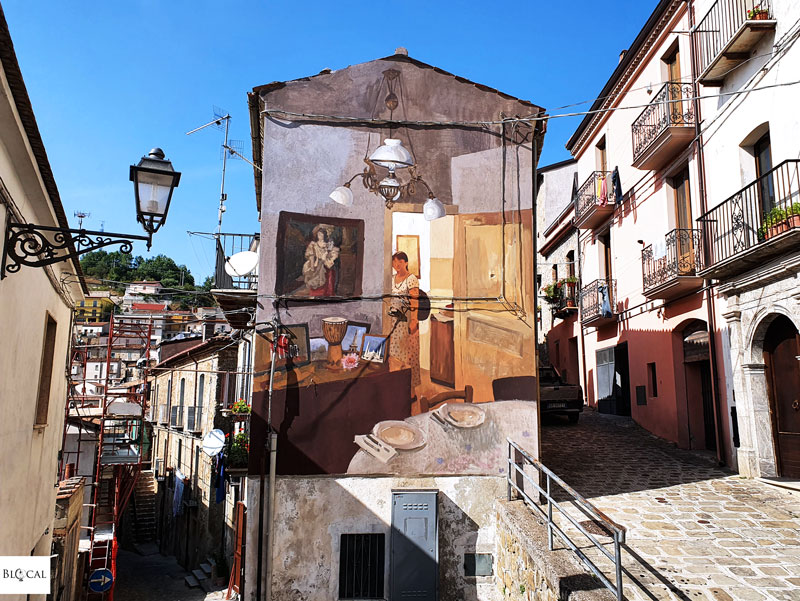 The color palette and composition of this mural by Moroccan artist Mohamed L'ghacham perfectly respond to the existing surroundings. Quietly blending with the fabric of the streets of a little village in Southern Italy, this intimate scene invites the viewer to enter the warmth of that dining room.
To realise this mural, the artist worked together with 11 migrants housed in a local center, who were involved in the creative process and proposed objects to include in the design -a boat, a traditional African drum and a photo of the Faisal mosque in Islamabad, Pakistan.
"The Bride" – New Mural by Mohamed L'ghacham in Castelsaraceno (IT)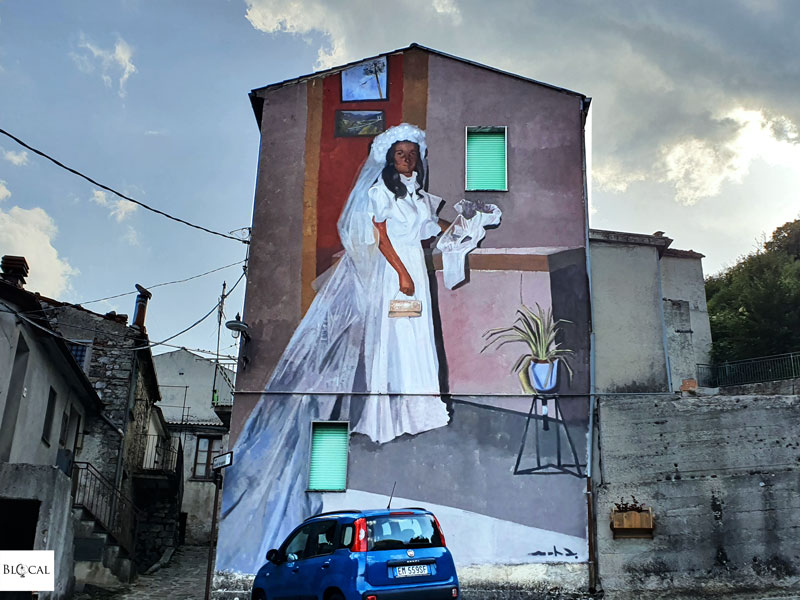 Keeping up with their goal of integrating newcomers through public art, MAAP organised a second mural in a nearby village -still painted by the Moroccan street artist Mohamed L'ghacham.
The intimate moment depicted in "The Bride" recalls the wedding between Ume e Kamar, two locals originally from Pakistan, whose wedding became a joyful party for the whole village of Castelsaraceno.
"Around the Table" – New Mural by Mohamed L'ghacham in Matera (IT)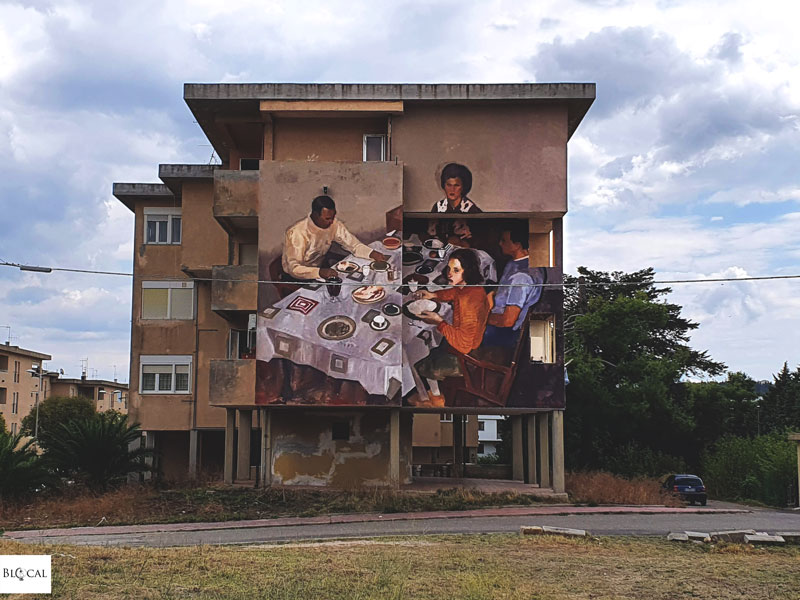 Last stop of the "public art on tour" initiative Ubuntu is Matera, where Mohamed L'ghacham painted different generations sharing a meal in the warmth and conviviality of their home. Yet another intimate scene, which brings poetry, and inclusiveness, to a disadvantaged neighbourhood.
Interview with Mohamed L'Ghacham
Mohamed L'ghacham in this blog