Nuart Festival is returning to Aberdeen from June 8th to 11th. See you there!
"Garden books don't mention wild creatures, except how to fight against them, the vagabond has no place here. However, the garden is made from nature, and seeds recognize no boundaries between territory that is policed and space that is wild. For them, anywhere can be inhabited. The constant influx of mobile species represents a considerable force against which the struggle to garden is transformed into a war. There is no lack of arms. In the garden of my childhood, you had to obey the rules: follow implicitly the commercial instructions. We had to smoke out, spray, burn, weed, find every possible way of treating rebellious nature, so disastrously inventive."

Gilles Clément, botanist.
In the 1970s, Guerrilla Gardening emerged as a form of urban rebellion in New York City. Its seed bombs landed in areas where gardeners had no legal right to plant and grow plants, reclaiming common spaces. Similarly, street art has flourished as an unsanctioned and rebellious art form in the uncurated corners of our cities.
Both street art and weeds thrive in unregulated and unpredictable spaces, and this awareness has driven Martyn Reed since he founded the Nuart Festival in 2000 to promote street art by giving it the freedom and space to flourish.
Nuart Festival: Rewilding the city since 2000
"Rewilding" isn't just the theme of this year's Nuart Aberdeen festival. From its beginnings in Stavanger, Norway, the Nuart Festival has been committed to the mission of "rewilding" the city. While the festival showcases poignant, large-scale murals each year, its founder and 'uncurator', Martyn Reed, also encourages artists to venture off-grid and plant their seeds in areas that are not carefully curated or fenced off by cultural institutions.
Reed's mission is to resist the neoliberal mural scene and bring attention to the wildness of weeds -i.e. the art in the street that is considered subversive because, much like weeds, it refuses to play by the rules.
Nuart Aberdeen 2023: Planting the seeds of change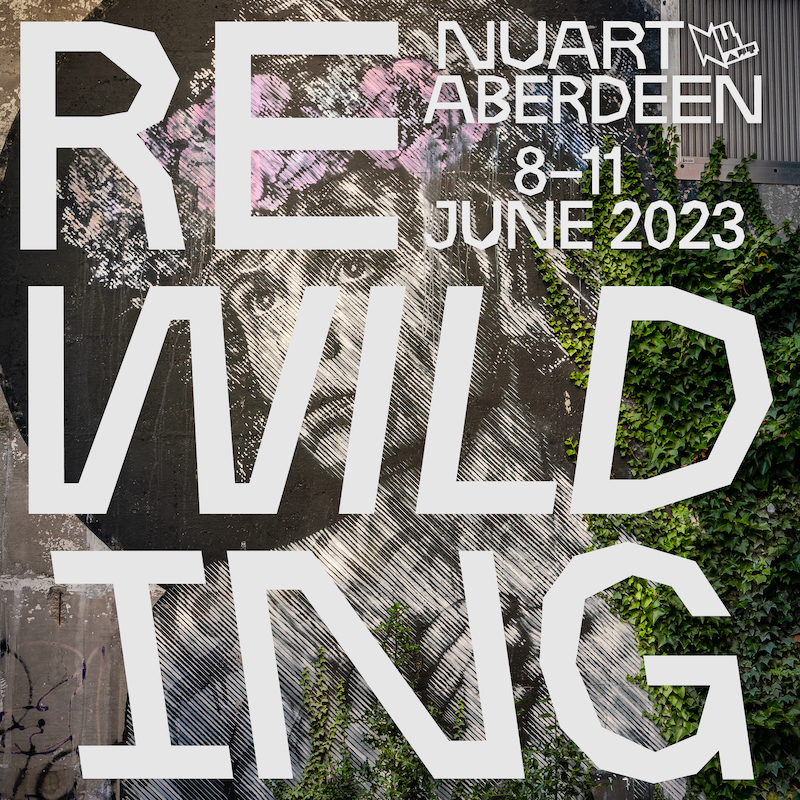 As the Stavanger edition of the Nuart Festival is apparently no longer in the picture, its cousin, Nuart Aberdeen, has taken up the mantle of rewilding the city. Imagining the possibilities of what a city where art is truly free might be, the 7th edition of the Nuart Aberdeen festival raises the following question:
"In a culture of the permissioned and commissioned mural where the tag still runs wild and free, how do we harness the power of one without losing the vitality and exuberance of the other?"

Nuart Festival
After all, murals owe their existence to the wild ones -graffiti writers, activists, and vandals- and are symbiotic with them in the urban ecosystem.
Nuart Aberdeen 2023: Artist Announcement
Here is the stellar line-up of street artists who will rewild Aberdeen this spring:
Aida Wilde (IR/UK)
Eloise Gillow (UK/ES)
Escif (ES)
Jamie Reid (UK)
KMG (SC)
Manolo Mesa (ES)
Murmure (FR)
Nespoon (PL)
Snik (UK)
Stanley Donwood (UK)
Swoon (US)
Tamara Alves (PT)
Thiago Mazza (BR)
Look, mom, I'm speaking at the world's first annual symposium dedicated to street art practice
As a media partner of the Nuart Aberdeen festival for several years, I am thrilled to share that, this year, I will also be speaking at the Nuart Plus street art symposium.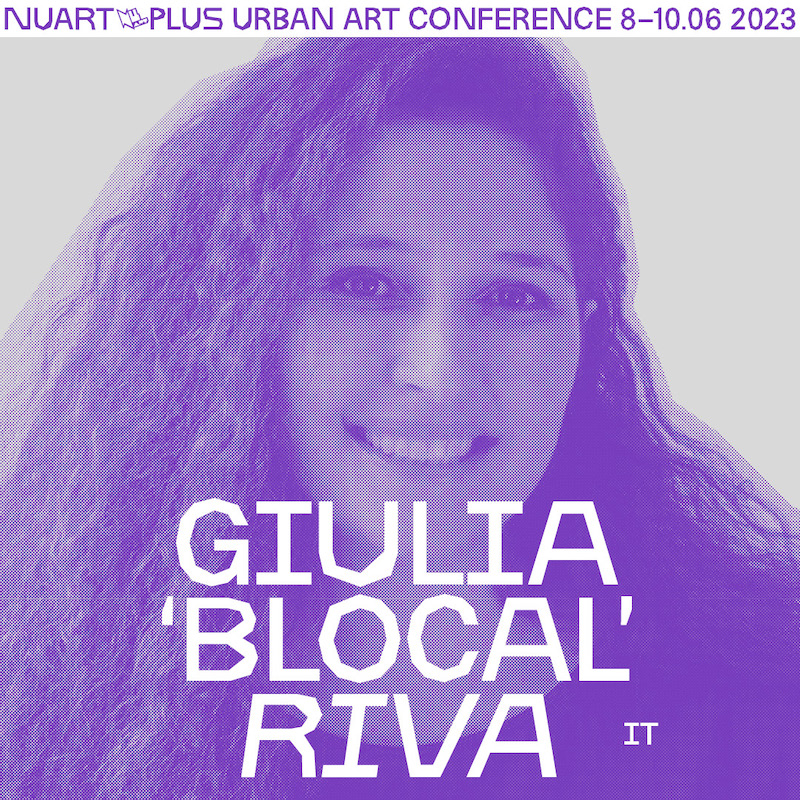 Nuart Plus is my favorite part of the festival, as I've mentioned several times in my previous dispatches from Nuart and Nuart Aberdeen. It's where scholars, curators, artists, key thinkers, and independent researchers come together to discuss and debate the state of street art. It's an honor and a bit nerve-wracking to share the stage with such street art experts. Below is the list of speakers at the Nuart Plus street art symposium that I'm excited to be a part of.
Nuart Plus: Speaker Announcement
Bjorn Van Pouke (BE)
Carlo McCormick (US)
Charlotte Pyatt (UK)
Erik Hannerz (SE)
Evan Pricco (US)
Giulia 'BLocal' Riva (IT)
Hannah Judah (UK)
Harriet Richardson (UK)
John Marchant (UK)
Lucy Finchett-Maddock (UK)
Stephen Ellcock (UK)
Stuart Holdsworth (UK)
T.K. Mills (US)
Tim Marschang (BE)
See you in Aberdeen from June 8th to 11th!
More information about Nuart Aberdeen festival can be found at 2023.nuartaberdeen.co.uk