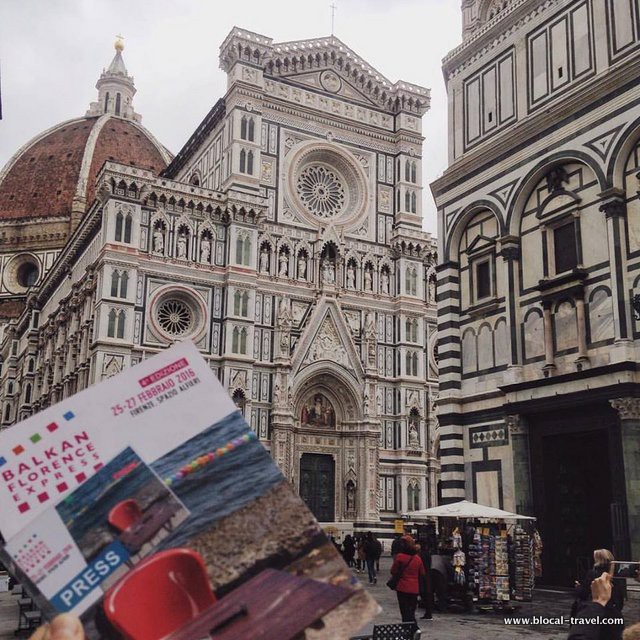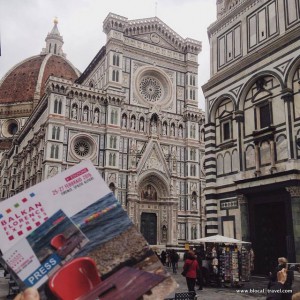 "Once I happened to be in Sarajevo during the Sarajevo Film Festival: I totally loved it", Cecilia Ferrara confessed to me, a Balkan enthusiast who runs the Balkan Florence Express film festival together with Simone Malavolti.
"I didn't know anything about cinema back then, but I did know that I wanted to bring those movies to Italy".
And she did it, thanks to support from Oxfam, a NGO that carries out humanitarian projects in the area of former Yugoslavia, dealing with social post-war issues as well as with migrants trying to reach western Europe via the Balkan route.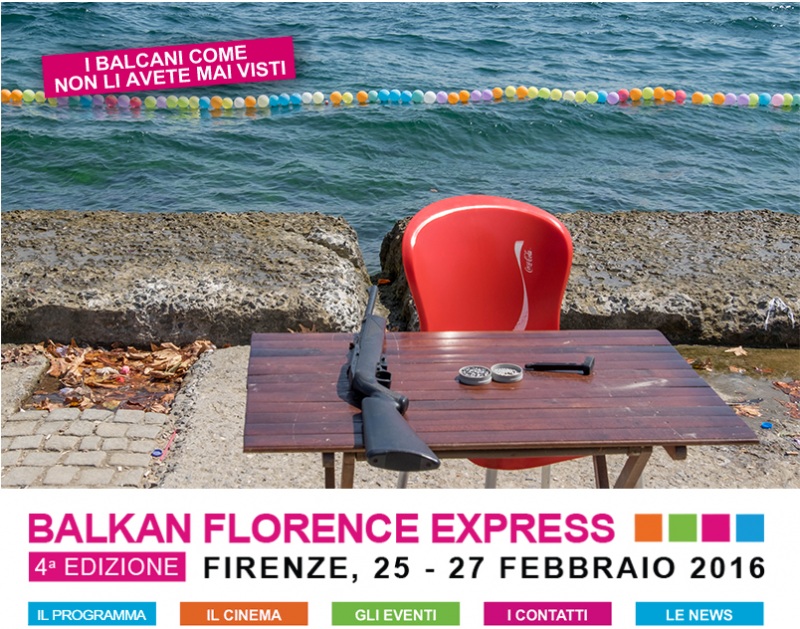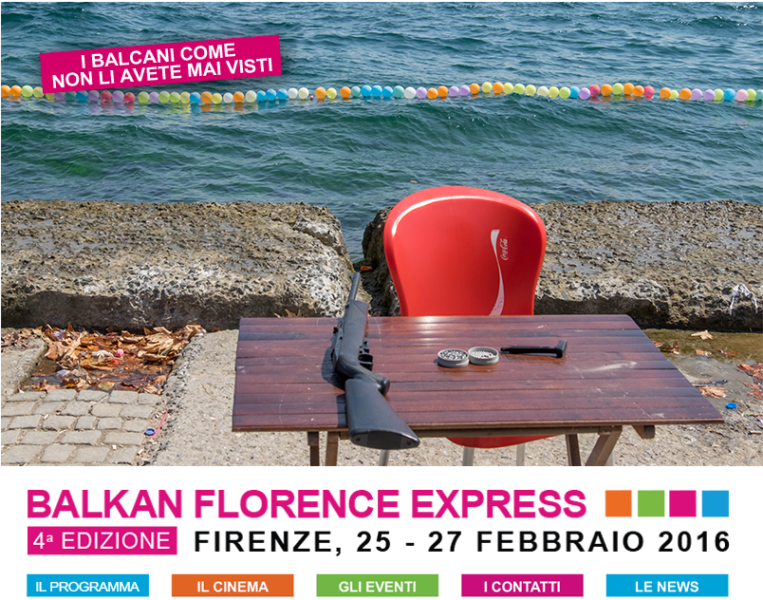 The 4th edition of the Balkan Florence Express featured both documentary films and movies on topics like memory and identity, family and youth, social issues and migration. Besides the screenings, a few collateral events took place: the launch of a book by Monica Baron and Marco Quinti, two photographers who travelled Bosnia Herzegovina far and wide reporting on the post-war aspects but also on the natural beauties and the artistic value of this country; the photo exhibition 'Balkan Identity' (by Fatjona Sejko and Francesca Dattilo) that meditates, through an original and very abstract approach, on what Balkan people have in common; a reading by Giusi Merli and Daniela Morozzi from Svetlana Broz's book highlighting the stories of those who risked their own lives to protect their neighbours during the war; a conference about Yugoslav cinema with a very special guest: the acclaimed director Želimir Žilnik, one of the major figures of the Yugoslav Black Wave.
I should confess that I am not a cinema expert either but –as you might know by now-whatever feeds my Balkanlust sees me in the front row. Literally, in this case.
So, here are my unpretentious reviews of the nine movies screened at the Balkan Florence Express film festival. Honestly, I don't know where you can find them, as the distribution for such movies is very off off off the mainstream circuit, but I'm telling you that they are worth a little effort in researching.
Balkan Florence Express > Lijepo mi je s tobom znaš (I like that super most the best), by Eva Kraljević (Croatia, 2015)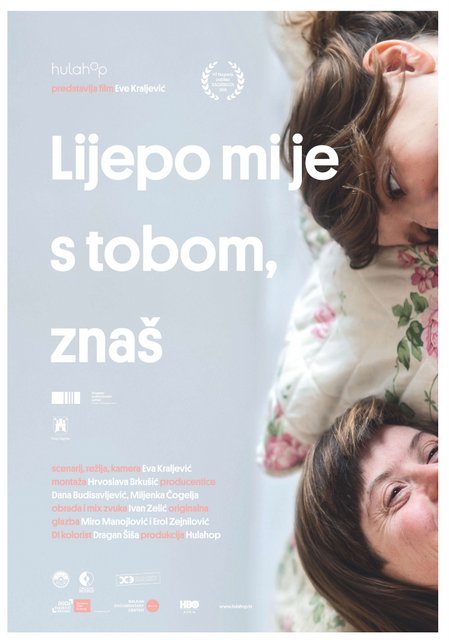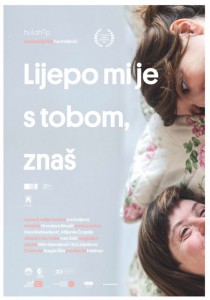 Eva Kraljević lets us enter the intimacy of her family through a 10-year span documentary on her older sister Mia, who was born with Down's Syndrome. The relationship between the two sisters is very sweet, deprived of all those superfluous elements that usually mark our adult-age relationships. Mia's special gift –in fact- makes her a very spontaneous and genuine person who goes straight to the core of any issue, without unnecessary formality or any kind of faking, instinctively building up intimate relationships in a way that most of us aren't able to. With her humour, positive energy and wit, Mia teaches us how to find unexpected joy in life.
The movie speaks against a taboo in Croatian culture, whereby people who have a disability are not only discriminated against but also can't benefit from concrete solutions that would smooth their social inclusion. But, despite all the difficulties and prejudices coming from 'the world outside', through Eva's lens I could see a happy family, which shares lot of laughs, hugs and kisses, an overall sweetness clearly originating from Mia's personality and hilarious character.
Here is the official trailer:
Balkan Florence Express > Goli (Naked Island) by Tiha K. Gudac (Croatia, 2014)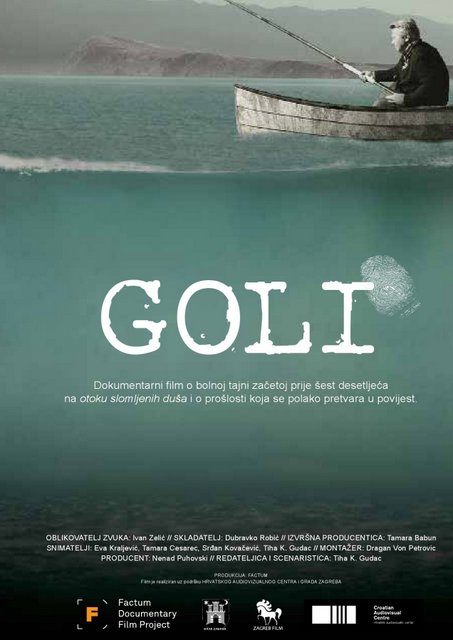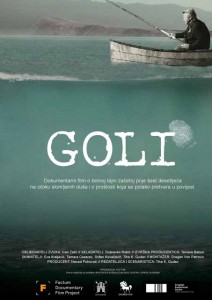 Goli Otok is a barren island that in 1949 was made into a high-security, top-secret prison and labour camp where political prisoners were incarcerated. Actually, only a few of them were political prisoners, while the majority of people who were deported to the island had only been charged with not being 'collaborative' with the authorities of the Social Federal Republic of Yugoslavia. Unlike Auschwitz, where the solidarity among the prisoners was strong and it somehow helped them to face the horrors of their imprisonment, in Goli Otok the 'system' forced the prisoners to beat, humiliate and betray each other, leading to psychological isolation and therefore increasing the terror. In the hope of earning their exit from the island, the prisoners had to become 'part of the system' by beating up the other inmates and thus keeping the insanity of the system going. Their shame at what they had been forced to do, together with the false assumption that they were Stalinists, made the former prisoners of Goli Otok especially reluctant to talk about their experience on the island, and even when Milošević and his fellow post-Yugoslav leaders broke the big taboo of Goli Otok (since it fitted their nationalistic agendas perfectly), the former prisoners kept perpetuating the silence, sometimes even with their closest friends and relatives.
Tiha herself didn't know what her grandfather's big secret was or why his chest was covered with scars and, in order to make this documentary film, she had to address her questions to several relatives and family friends, picking up different family secrets and small pieces of information from each of them. These pieces of interviews meld together and shape this film, which -rather than a political documentary- is a very intimate movie investigating the relationships within Tiha's family.
Here is the official trailer:
[Read about my day on Goli Otok]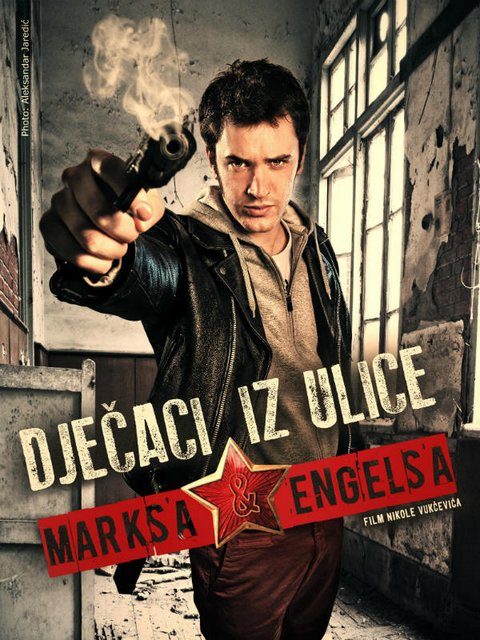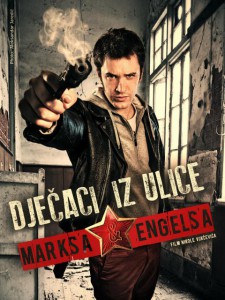 This is the movie I liked most at the Balkan Florence Express film festival. Usually, I'm not a fan of thrillers, but this film got me because it is at once sweet and brutal, with a longing, nostalgic and kind of romantic storyline entwined with a crime plot that develops from the great, hot-blooded Balkan drama tradition. It was shot between London, where the protagonist is forced to move after his father's murder, and a 'hood in the outskirts of Podgorica, with social housing estates made up of those huge concrete buildings that I love so much. Podgorica, the capital of Montenegro, is itself one of the protagonists of this coming-of-age movie, with its transformation from a communist town to a modern city plunged into the 'capitalist economy', a drastic twist that involved both architectural and social changes.
Back in Podgorica to deal with some unresolved issues, Stanko not only can't recognize his hometown but not even the very street where he grew up, which, after the fall of the regime, had changed its name from 'Marx and Engels street' into 'Moscow street'. His childhood friends had changed too: all of them were now part of Podgorica's most questionable scene.
This is a movie about passion, revenge, crime and strong family bonds, in which different storylines cross and build up ties that –like bridges- link today's Podgorica with its communist past.
Here are the two official trailers:
Balkan Florence Express > Krugovi (Circles) by Srdjan Golubović (Serbia, 2013)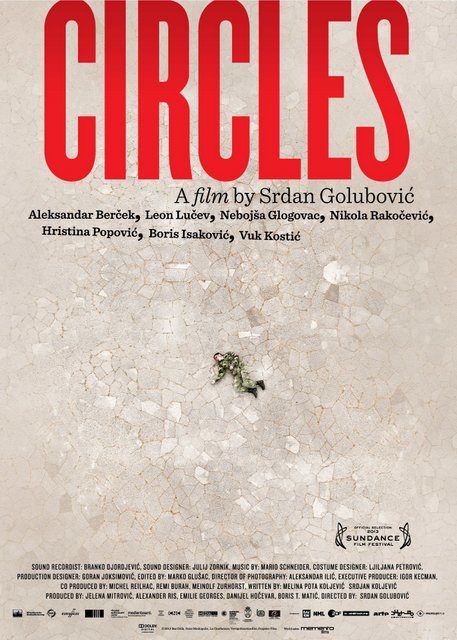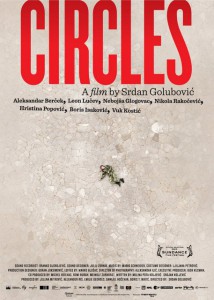 Another movie that I loved at the Balkan Florence Express film festival is Circles, whose plot was inspired by the true story of Aleksić Sđran (who is nominated 'Marko' in this movie), a Bosnian-Serb soldier from Trebinje who was killed by his fellow soldiers when he tried to stop them beating up a Bosnian Muslim shopkeeper. From this fact, the story spreads through time (fast forwarding to 12 years later) and space -as circles spread from a stone thrown into water- in Germany, where the Muslim guy gives shelter to the at-that-time girlfriend of the soldier who had saved his life; in Belgrade, where the murderer ends up in the operating theatre of Marko's best friend; in Trebinje, where the two families reunite after being enemies since that tragic event.
I especially loved the scene at the local cemetery, where Marko's father and the son of one of the soldiers Marko had confronted are both mourning their own losses: a majestic parallelism showing how the harsh times of the war actually bond all former-Yugoslav people.
This film points out that new generations still carry the burden of the conflict, even several decades after the end of the war. Hard feelings are still there and more often than not they don't arise from ethnic diversities but from individual situations, as well as from the peculiar past of a given family. They can spread and grow like circles in the water, but –luckily- good actions have the same power, as we saw from Marko's heroic, spontaneous act, which brings 'positive effects' to the lives of those who knew him, even several years after his death and far away from Trebinje.
Here is the official trailer:
Balkan Florence Express > Rus (Russian), by Damir Ibrahimović and Eldar Emrić (Bosnia Hercegovina, 2015)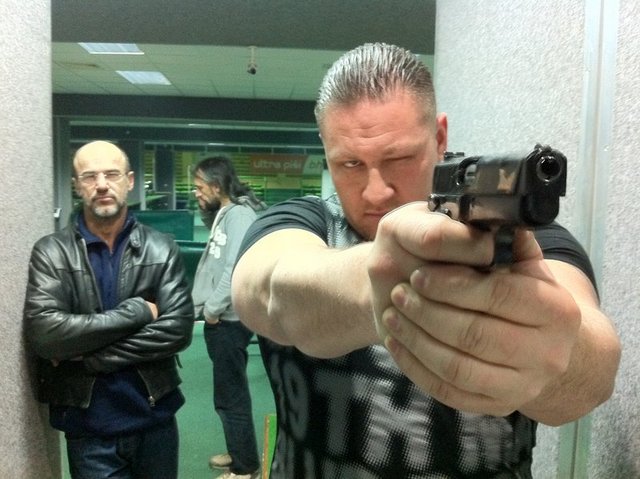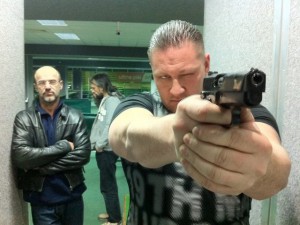 This documentary tells the story of a gangster, an overnight millionaire originally from Sarajevo who conquered the sleazy scene in Moscow and, later on, fell into decadence. His story is reconstructed through the expedient of a rehearsal for a play, which actually looks more like a psychotherapy session than the preparation for a show.
Anyway, through the rehearsal of the scenes based on the gangster's true-story and his answers to the director's straight inputs, we follow the rise and fall of this borderline character, whose adventurous life went through drugs, money, women, crime, Russian mafia, KGB friendships and, finally, debts and usurers: a life that was entwined with the social and economic aspects of the former eastern bloc.
Here is the official trailer:
Balkan Florence Express > Drevo (The tree), by Sonja Prosenc (Slovenia, 2014)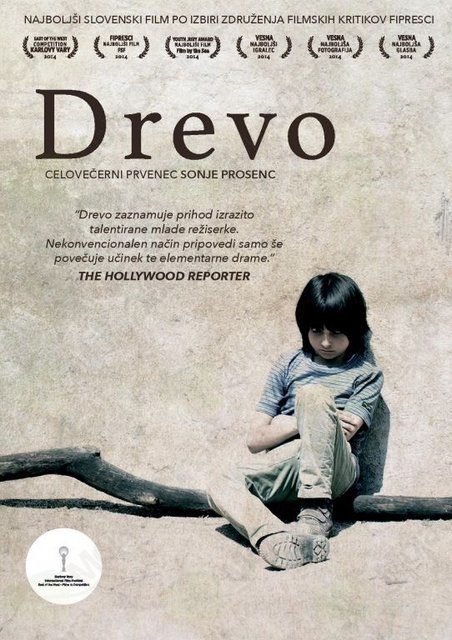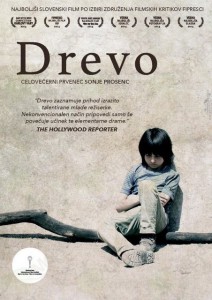 Milena and her two sons, Alek and Veli, live cloistered inside their house in a not-better-specified region of Slovenia, as –for some reasons that I'm not going to reveal here- crossing the threshold of their house would sentence them to death. Locked inside, their lives go on extremely slowly, like in a Slovenian movie from the 1970s, which -as my Slovenian friends confirm- were way slower than French movies (imagine that!).
To keep pace with this extremely slow evolution of the plot, the movie bends over backwards in the photography, which more often than not borders on visual art. Every scene is staged as if it were a painting, every little detail reaches a poetic status, as it logically is when your life is confined to your own courtyard.
My favourite scene is Veli's birthday party, when the pace of the film suddenly spices up and the three share a joyful moment of happiness while laughing and dancing to fast-paced Balkan music, despite the family tragedy they are living through.
Here is the official trailer:
Balkan Florence Express > Trapped by law, by Sami Mustafa (Kosovo, 2015)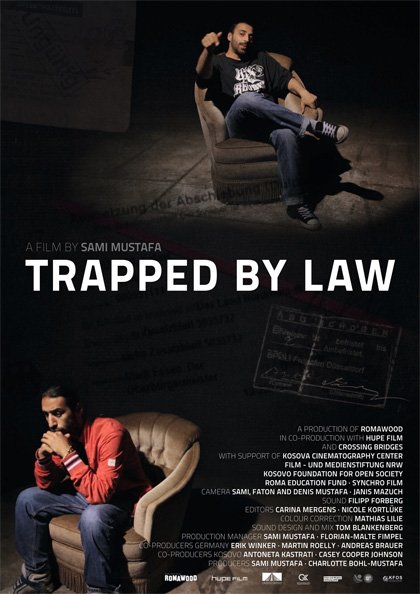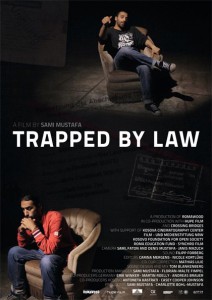 This documentary tells the story of two Romani brothers, Kefaet and Selami, who were deported from Germany to Kosovo, the homeland of their parents (who, on the other hand, kept living in Germany with their third son) but a completely unknown country to them.
Thousands of Kosovo Romani people were forced to move back to Kosovo in 2010, despite having grown up in Germany, started a family in Germany, such as in Kefaet's case, or even being born in Germany, like Selami. These two brothers were rappers back in Germany, therefore music plays a big role in the movie, being not only the true essence of Romani culture but also the key to their eventual integration into Kosovo society.
Nevertheless, the two brothers kept feeling German and never gave up on getting back to the country where they grew up and where their families and friends were still living. After several failed attempts to play along with the bureaucracy of the system, which refused to give them passports, visas and –ultimately- the permission to pick up their lives from where they had been suddenly interrupted (along with making them feel like criminals even if they hadn't done anything wrong), the two brothers reached Germany illegally, crossing borders on foot.
Despite the dramatic topic, this documentary is kind of fun, thanks to the hilarious personalities of the two brothers.
Here is the official trailer:
Balkan Florence Express > Logbook_Serbistan, by Želimir Žilnik (Serbia, 2015)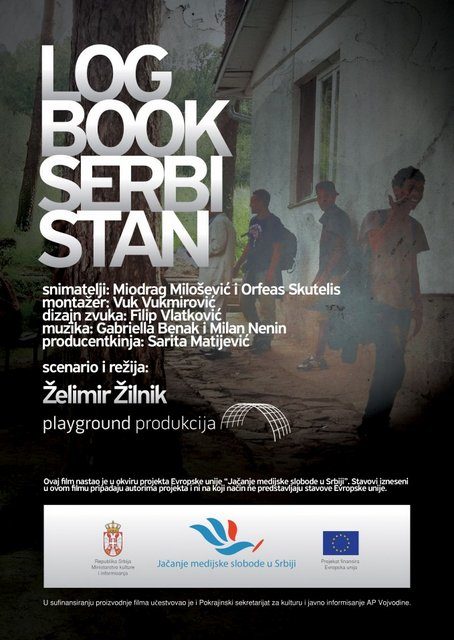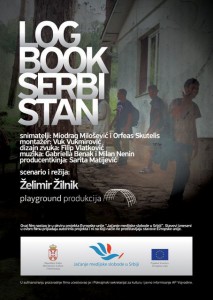 Yet another documentary about migrants (which was, however, shot before the migrant crisis of 2015), but from a different point of view: a lens that turns illegal immigrants and asylum seekers at asylum centres in Serbia into heroes struggling for their basic rights, each one with his own inner world into which we are allowed to peek: a point of view that lets the viewer focus on the human aspect of a topic too often perceived as abstract in the media.
Besides the drama of leaving your own country hoping for a better life, this film shows how complicated immigration policies are, and how European countries are proving to be anything but welcoming towards refugees.
Here is the official trailer:
Balkan Florence Express > Babai, by Visar Morina (Kosovo, 2015)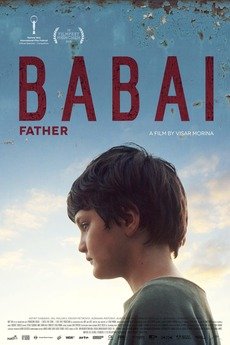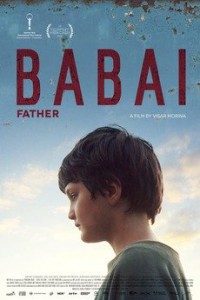 After his father left Kosovo looking for a better life in Germany, the audacious Nori steals the family savings and undertakes the migrant odyssey by himself, to reunite with him.
Far from being a happy ending, the reunification introduces the difficulties constantly faced by migrants, seen from the genuine point of view and limited understanding of a kid who is suddenly coming to terms with reality, whether it is the harsh, unwelcoming society into which they are trying to fit or the –perhaps harsher- awareness that his father is a human being like everyone else.
The actors playing the father and the son are both very talented and the chemistry between them is impressive: actually, that's where the power of this story comes from.
Here is the official trailer:
And now, my personal Oscar nominations out of the Balkan Florence Express programme:
Best original story: Dječaci iz ulice Marksa i Engelsa
Best direction: Babai
Best script: Krugovi
Best photography: Drevo
Best actor in a leading role: Goran Bodgan (Dječaci iz ulice Marksa i Engelsa – I'm totally in love with him, btw!!!)
Best actor in a supporting role: Lukas Matija Rosas Uršič (Drevo)
Best documentary feature: Goli
Best soundtrack: Trapped by law