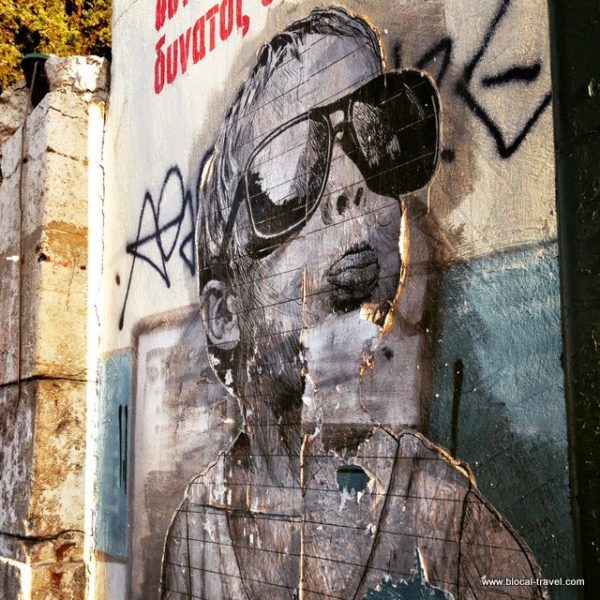 Stamatis loves Toulouse-Lautrec, Rembrandt and Dalì, but also fellow street artists such as Blu, Roa and the Greek artist Alexandros Vasmoulakis.
Walking around downtown Athens you will surely notice his paste-up works: large and colorful sketches of children's expressive faces.
Thanks to a common friend, I had the chance to meet Stamatis while I was in Athens and we had an interesting talk about his art and the overall Athens' street art scene.