I haven't been to Prague for 20 years, and yet I immediately felt at home. It must have been for the language, so similar to Slovene that I can understand a good 50% of what people say.
The warmth of this unexpected homey feeling compensated for the fact that I hadn't spotted much street art in Prague.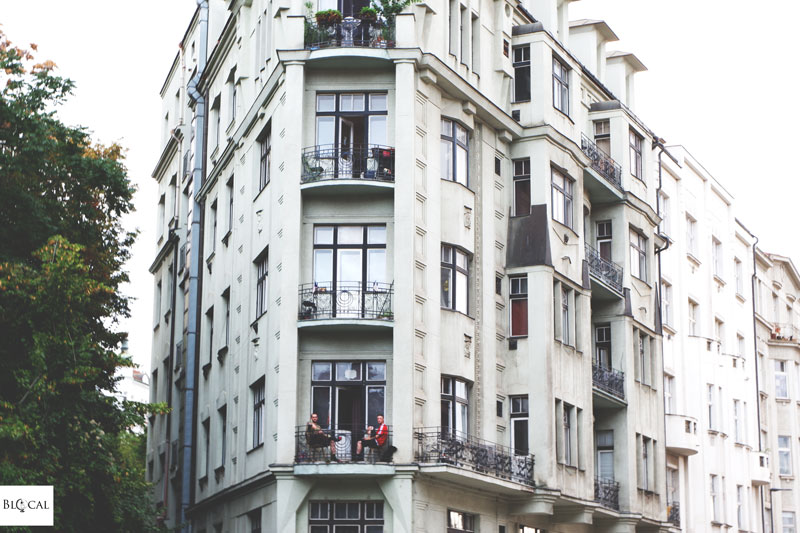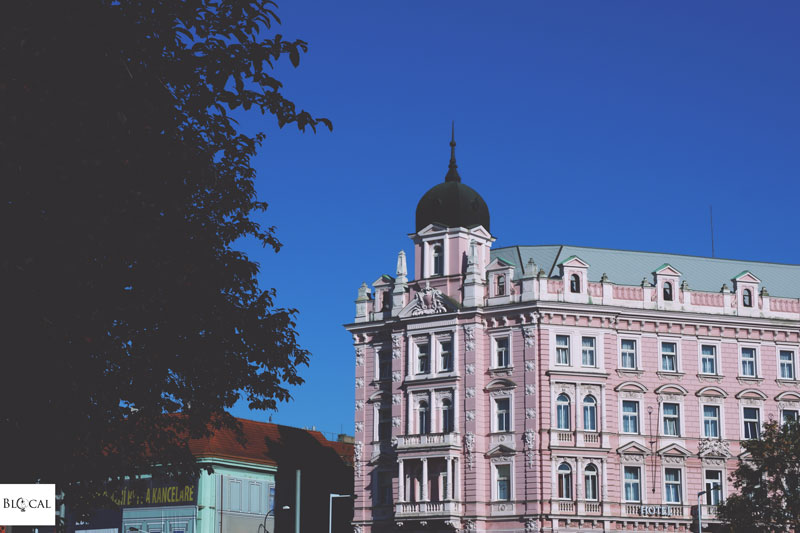 Indeed, Prague is more graffiti-oriented, despite the fact that according to the Czech Criminal Code, graffiti artists risk up to six years in prison for damaging and defacing public property and utilities.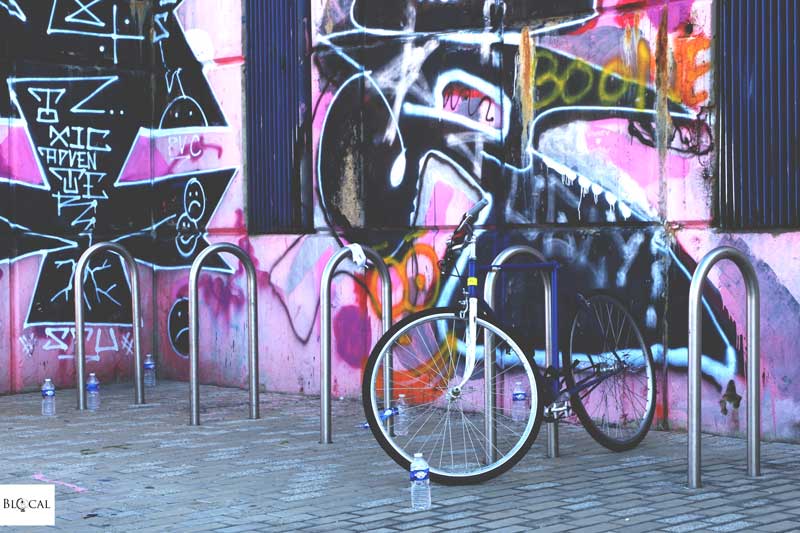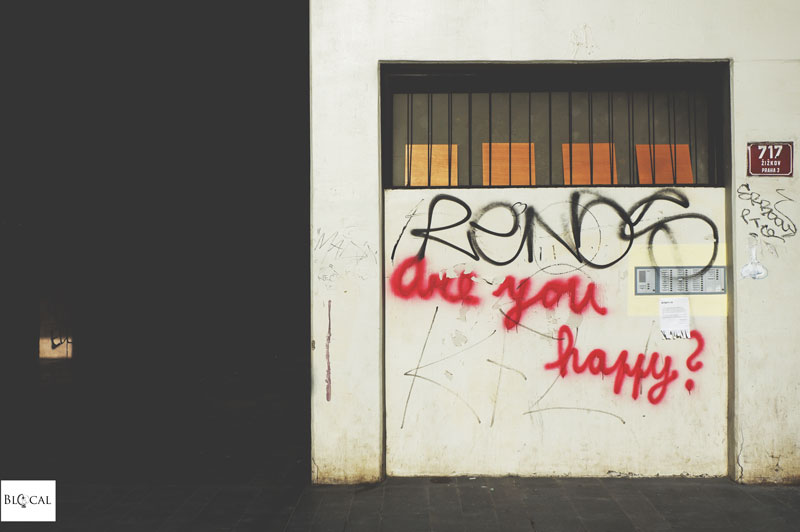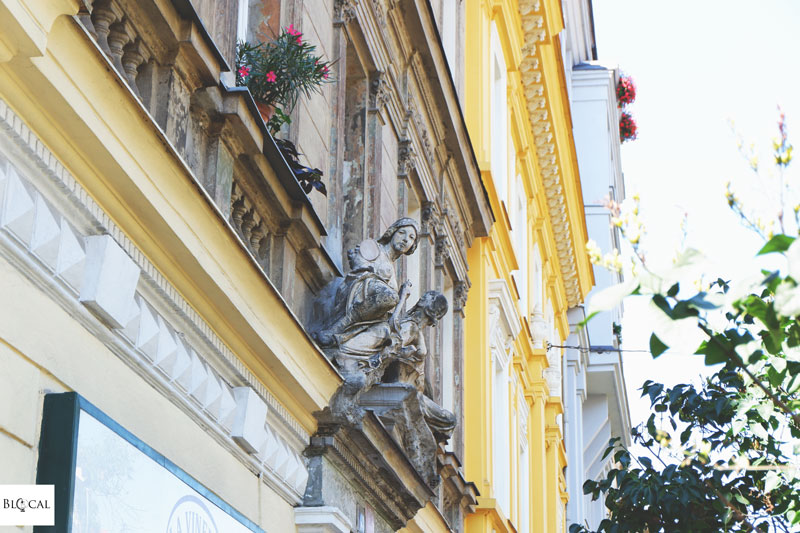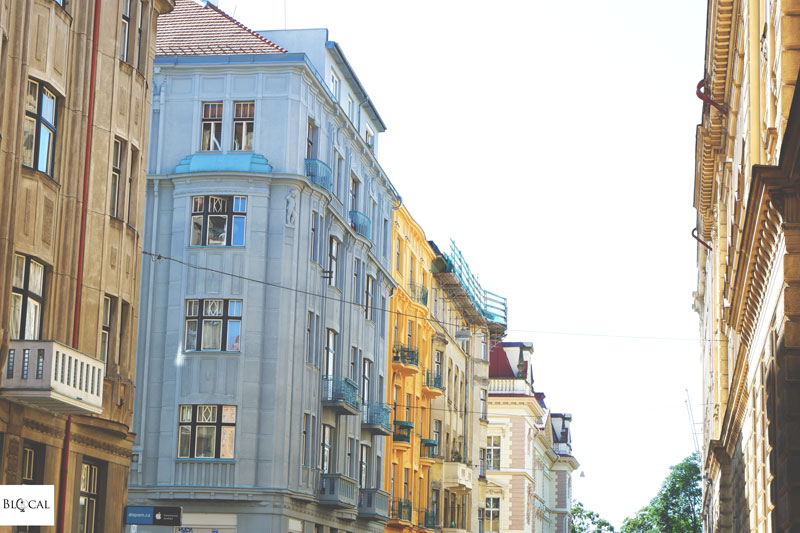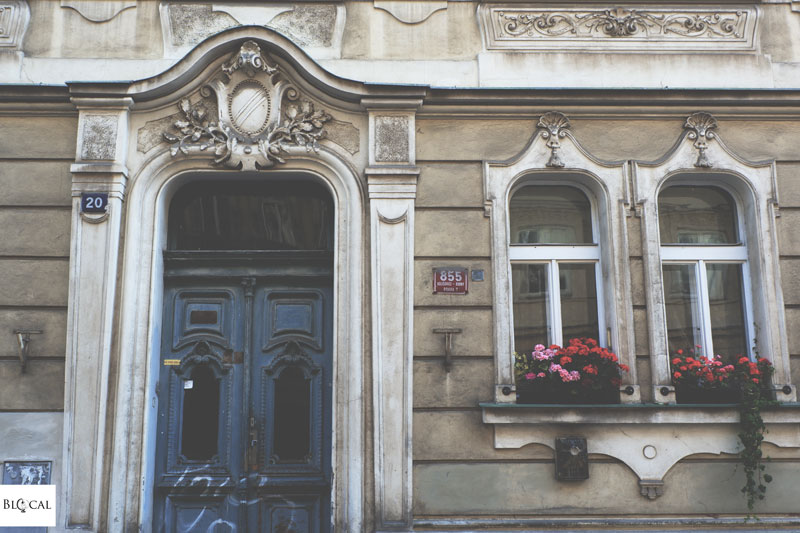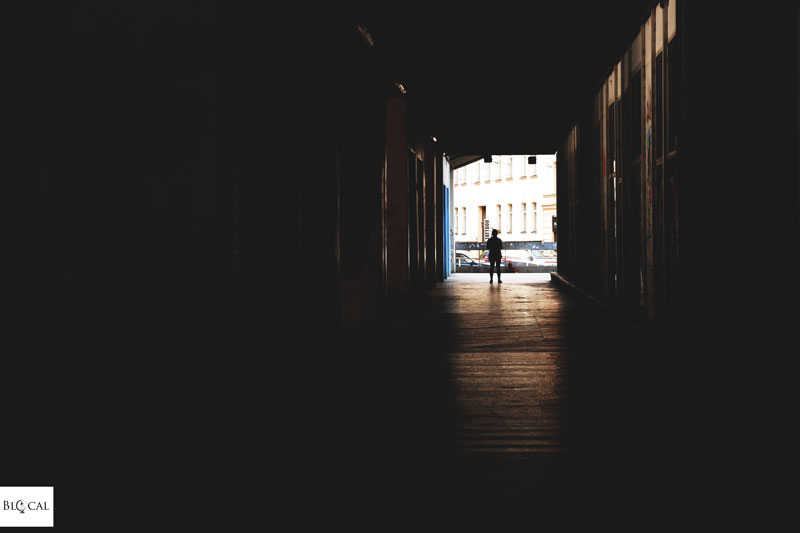 I also spotted some posters here and there, especially on the blue fence on Argentinska Street, and across the National Gallery. On the final day of a long journey that brought me from Bristol's Upfest street art festival to Cagliari's street art scene, and from the Urban Nation Museum in Berlin to the production week of the urban art festival Ibug, I could enjoy a classic walk around Prague. And looking at the beautiful architecture, which reminded me of my beloved Ljubljana, I still came across some street art in Prague.
Explore Prague with my Travel and Street Art Map
Street Art in Prague
Street Art at Vltavská || Praha 7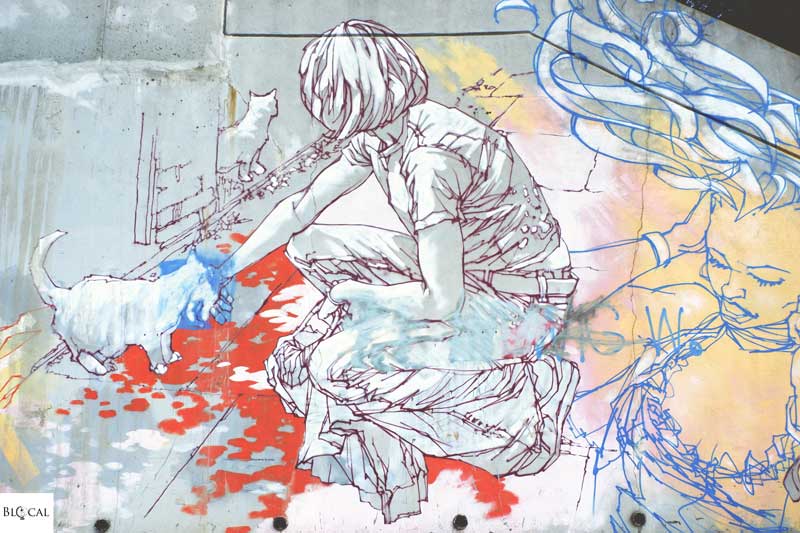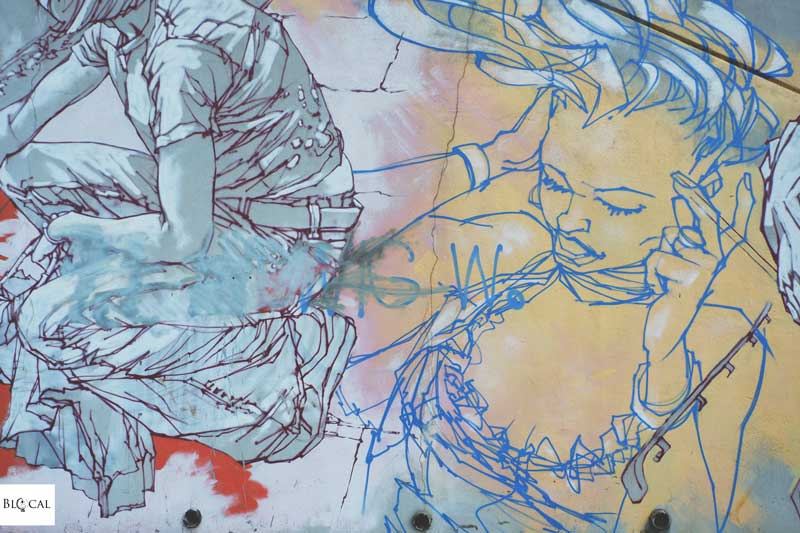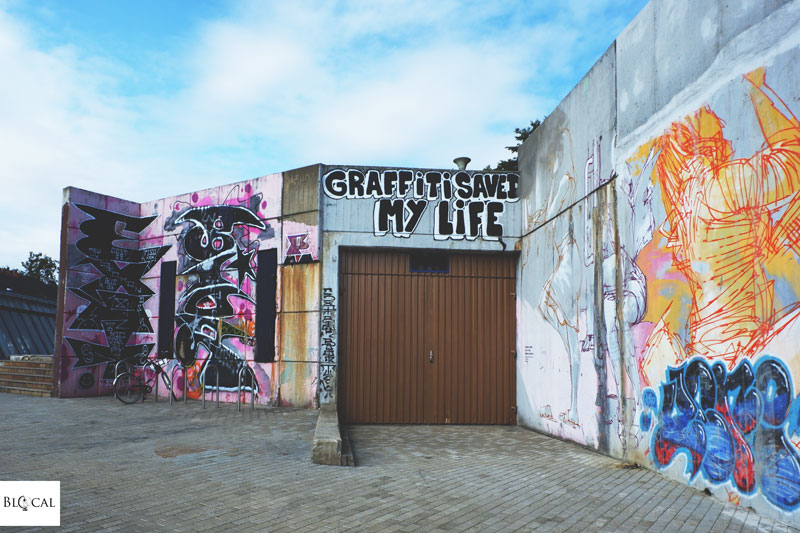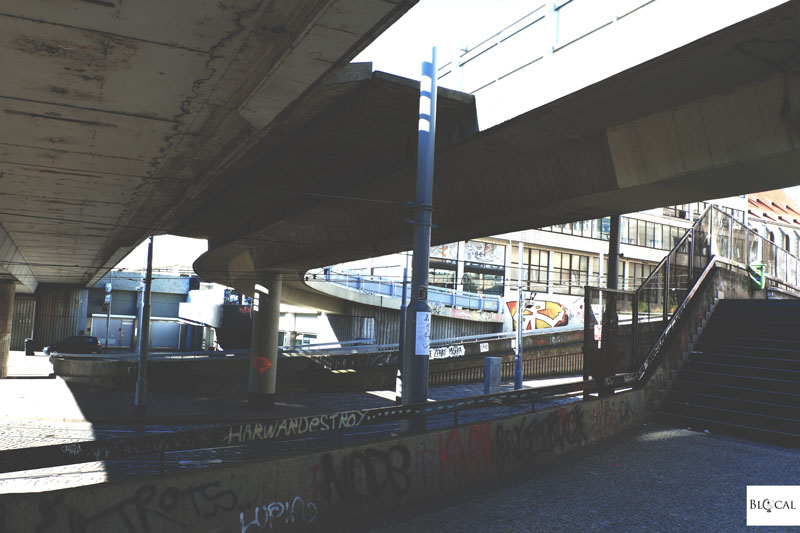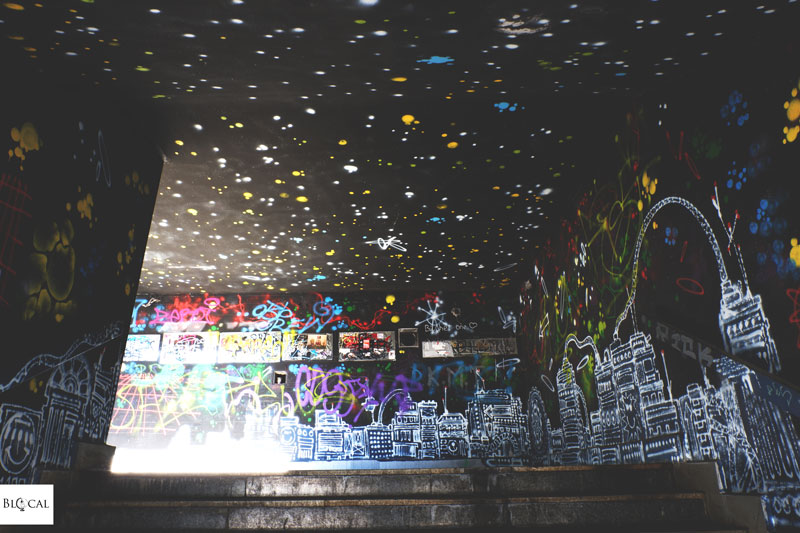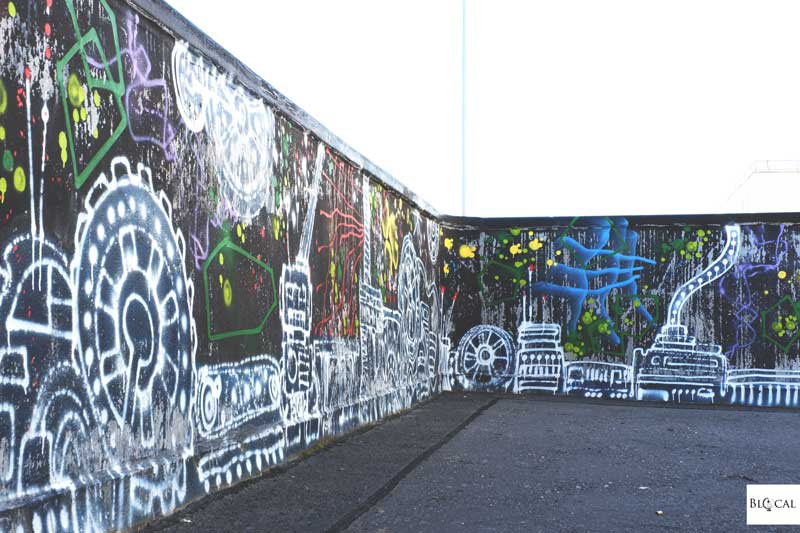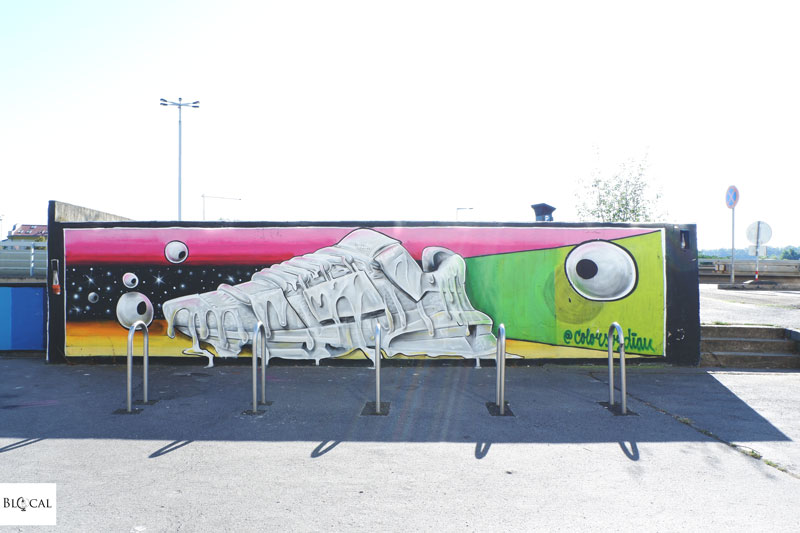 Built in the communist '80s, Vltavská is a metro station on line C. The entrance shows off a magnificent piece painted by the Mauritius-born street artist Mode 2 in 2008—but still rocking! The characters look like they were just sketched, yet the overall piece has a mesmerizing depth. Moreover, the area surrounding Vltavská station is a concrete labyrinth of stairs and walk-throughs where you find more pieces by local artists.
Street Art in Žižkov || Praha 3
Once a communist party stronghold, Žižkov turned into a hip area inhabited by students and artists. Everybody refers to it as "the alternative neighbourhood" in Prague. I haven't found it so alternative, although it does have its fair share of indie cafés and street art.
My favourite street art in Žižkov is two collaborative murals by two Israeli street artists: Dede and Nitzan Mintz. They were painted in 2016 as a result of a three-week artist residency in Petrohradská Kolektiv.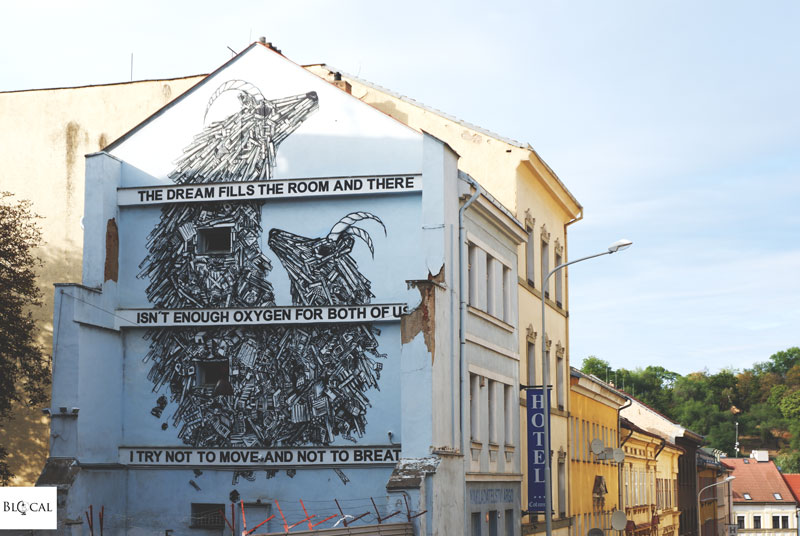 Romantically enough for a couple, the composition of these artworks is harmonious, although the respective distinctive traits are tangible. Dede painted his iconic wooden giant animals incorporating several architectural elements of the city, like the bell or the window of the cathedral. Nitzan embroidered them with her street poems, which—unlike in Tel Aviv—I could actually understand.
The mural they painted on the Argo Publishing House (Milíčova 14) is titled "Ambitions". It refers to Dede's ambition to grow as an artist and to Nitzan's dream of being represented by a publishing house—like the one that hosted the mural. However, as often happens with dreams, there is not enough oxygen in the room: it's either her or the dream. And she chose the dream.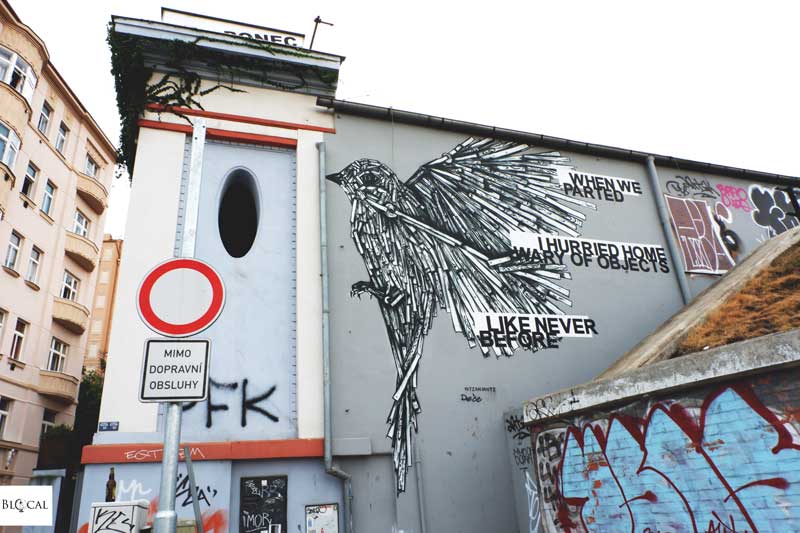 Painted on the Ponec Theatre (Husitská 24a), their second mural is titled "Objects" and it reflects on our attachment, and the feeling of longing.
Still in Žižkov (corner of Husitska and Prokopova) is a mural by the Spanish street artist Escif that depicts the Czech author Franz Kafka. This piece is now neglected and crumbled, which somehow amplifies the message written above Kafka's head ("Pomoc", meaning "Help").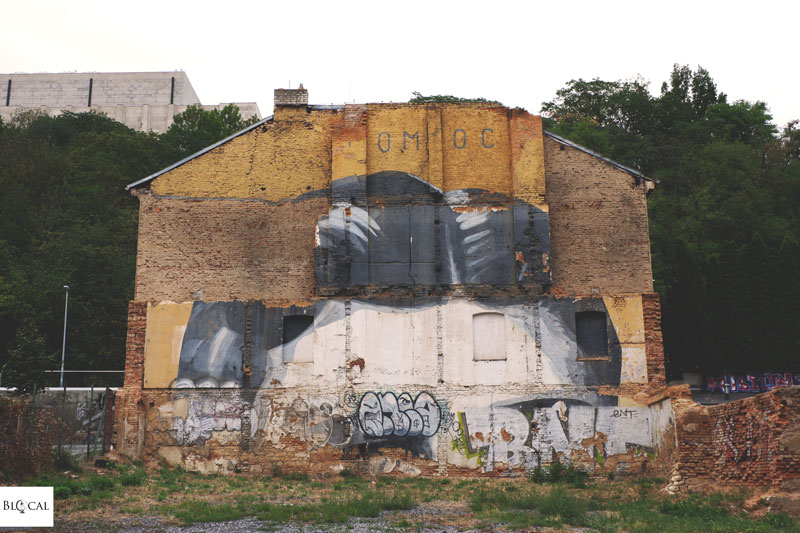 Street Art in Smíchov || Praha 5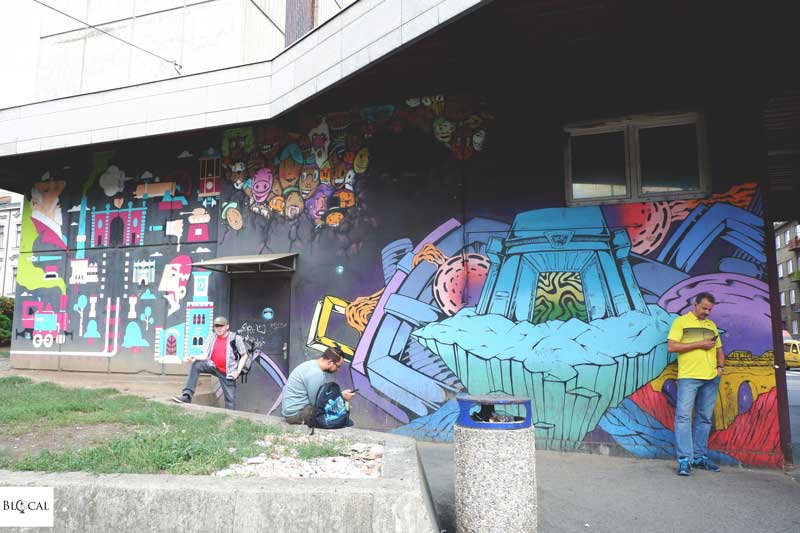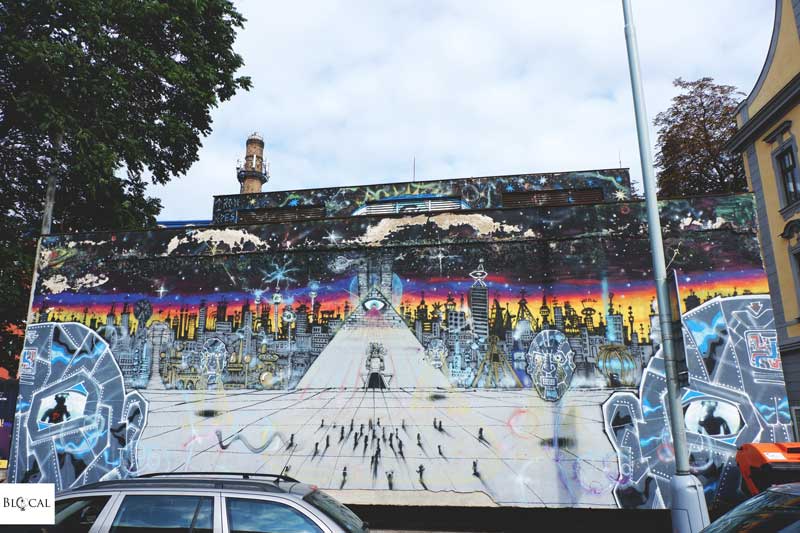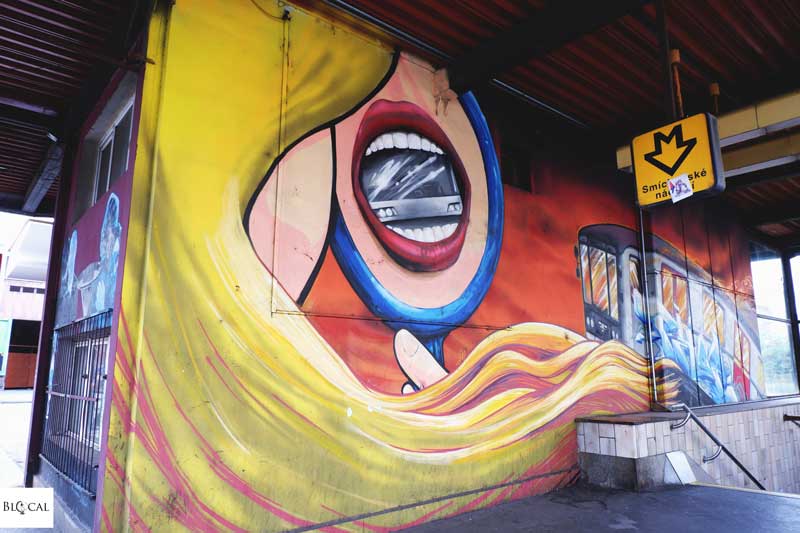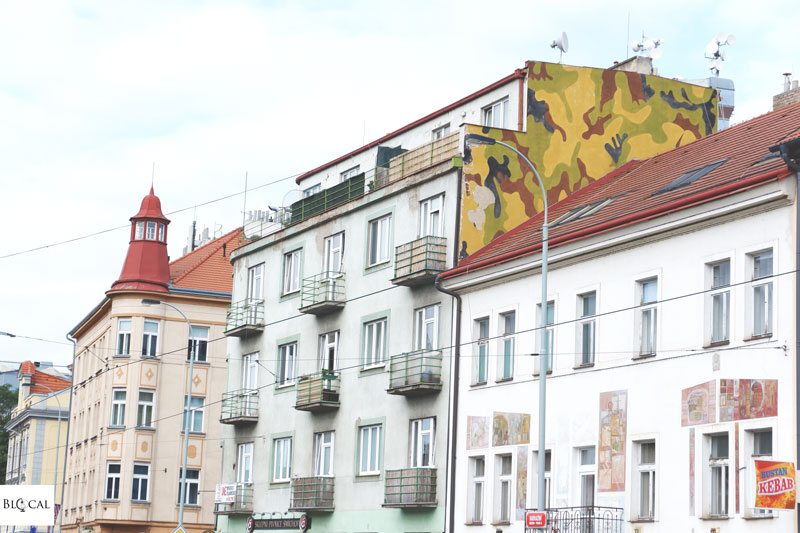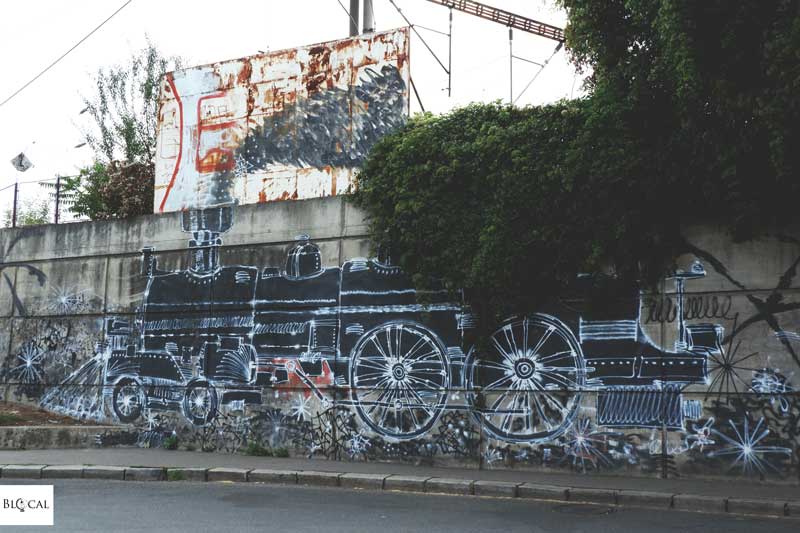 Smíchov is a former industrial area on its way to requalification with modern shopping centres and multiplex cinemas. Some corners are still authentic, though, such us the area surrounding the metro station Praha Smíchov. I spotted several murals around the bus terminal—nothing special art-wise, but they are the last bastions of a gritty neighbourhood that is changing fast.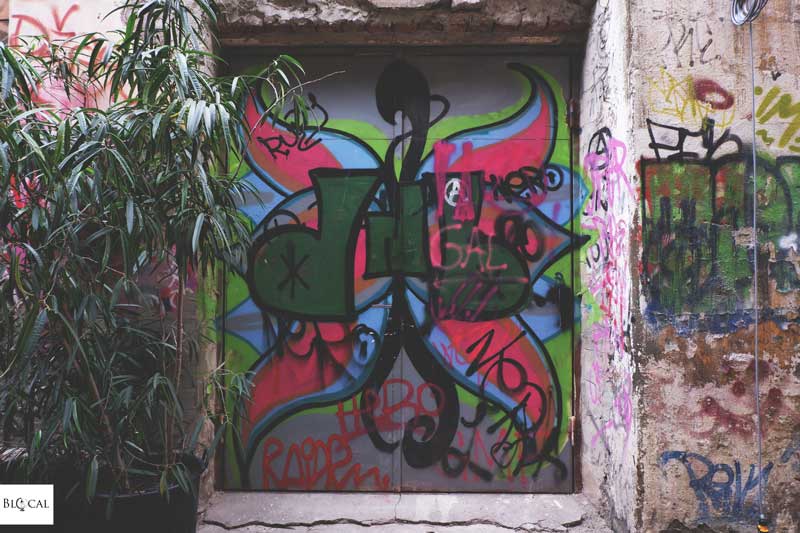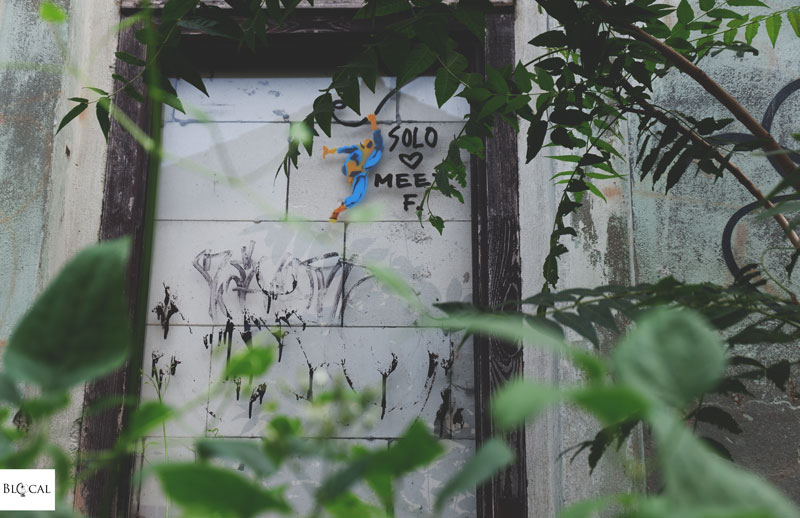 Another hotspot for graffiti and street art in Smíchov is Meet Factory. This industrial space houses an international centre for contemporary art with a theatre, a music hall, three art galleries and an artist residency. The art gallery was closed, but I could still admire some art on the walls of the building, such as a stencil by the Roman artist Solo.
Street Art by Pasta Oner in Prague
Pasta Oner is probably the best and most well-known Czech street artist. His style is pop and bold, and the message is always sharp. He is a highly esteemed artist who was commissioned for several walls around the city, among which: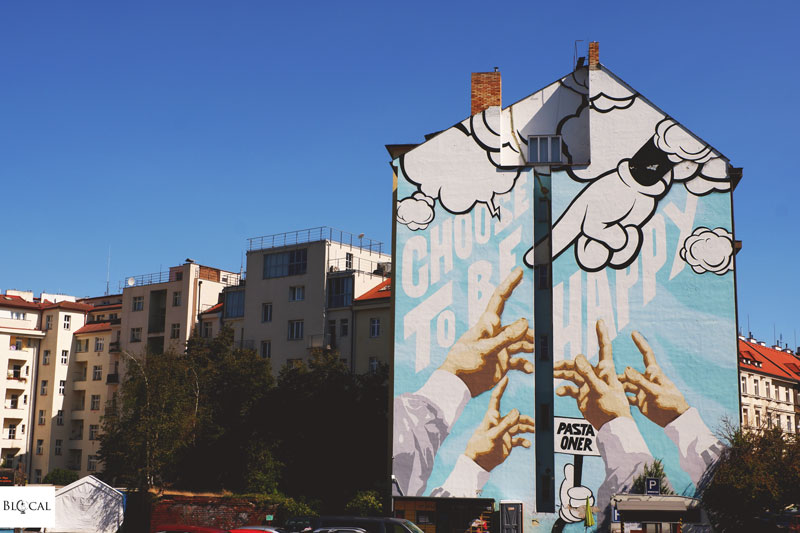 "Choose to Be Happy" (2012), which is my favourite mural in Prague. It rises in a parking lot at the very end of Verdunska Street. I like its positive message, which resonates with my own signature question (Are You Happy?), and I appreciate the irony behind painting the hands of God like Mickey Mouse's. This artwork, in fact, is inspired by the Sistine Chapel.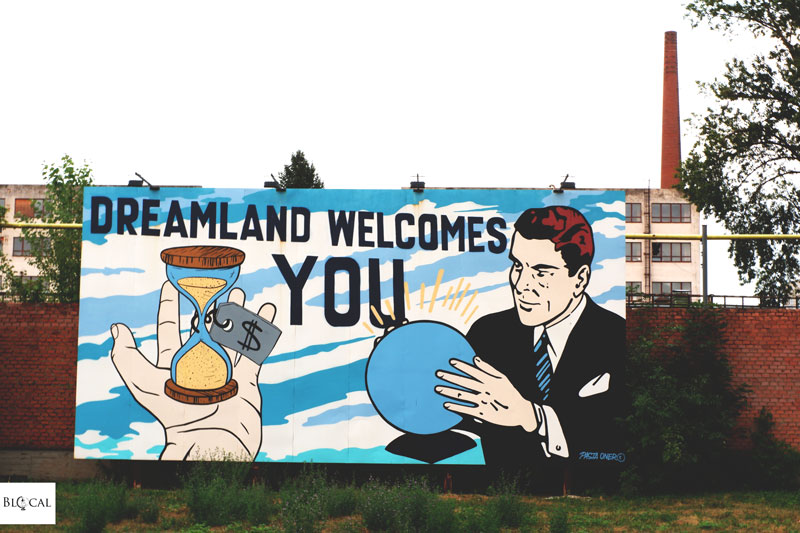 I found the second piece a panel in the post-industrial yard of Pragovka (more on this spot below). It refers to all former factories in the area that are being torn down in order to build luxury modern flats. Luckily, Pragovka itself escaped this sad epilogue becoming Prague's art district.
Urban Art at Vnitroblock
Address: Tusarova 791/31 (Praha 7)
Vnitroblock is a concept store which includes a contemporary art centre, a bistro, a design store, a dance studio and a cinema.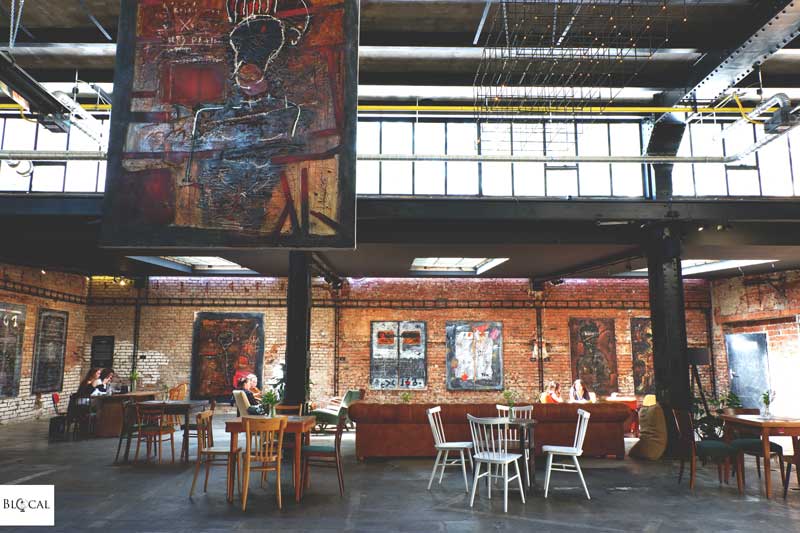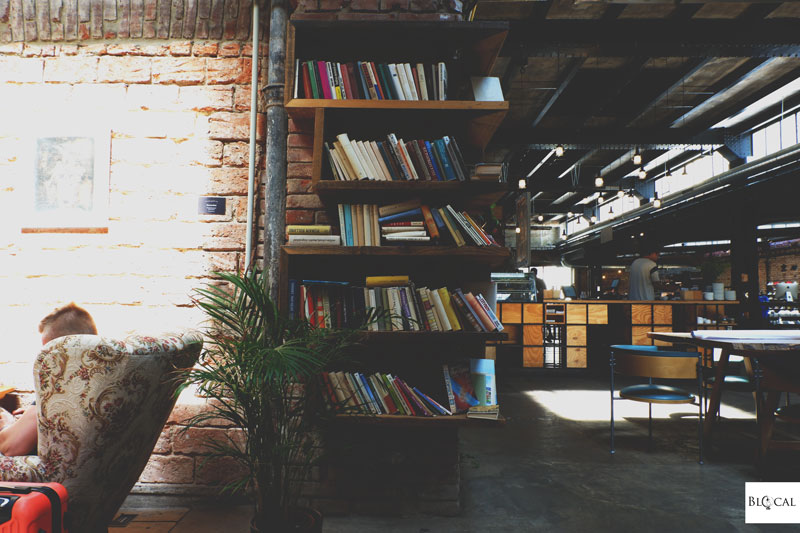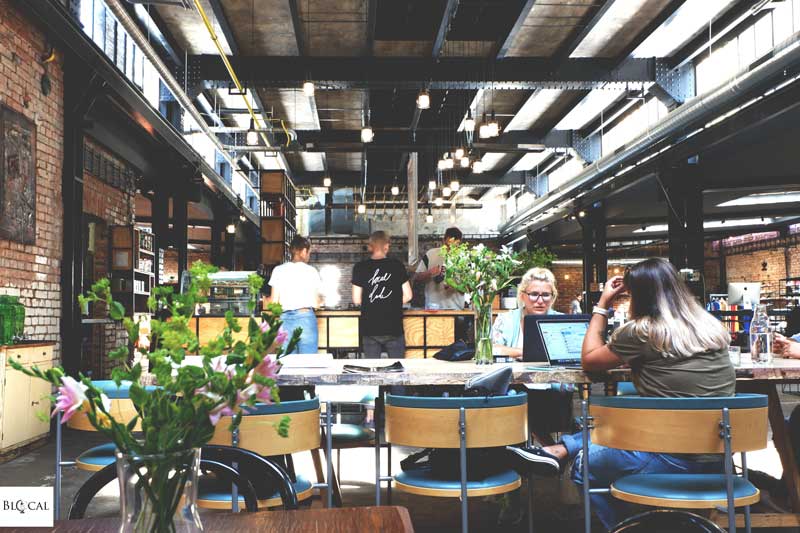 The urban art is located in the yard and comprises pieces by the Belgian, Dzia and the Dane, Frida Stiil Vium.
Graffiti in Prague > Těšnov Hall of Fame
Address: Těšnov Street (Praha 8)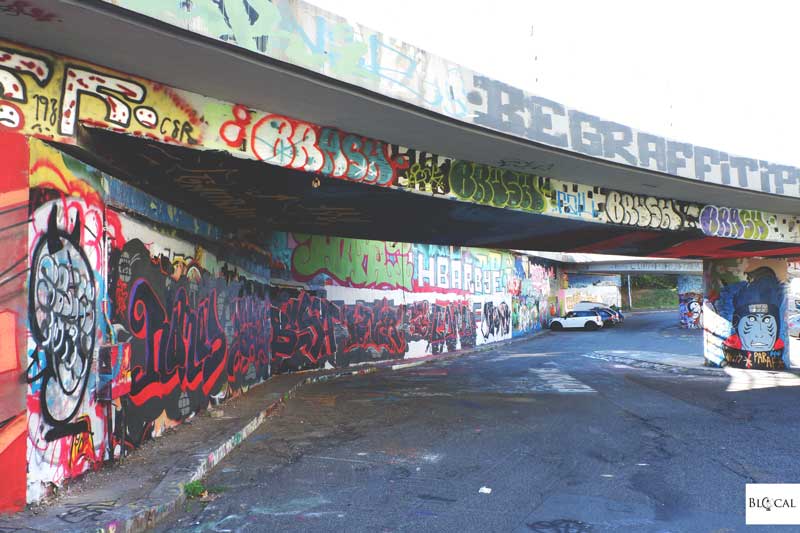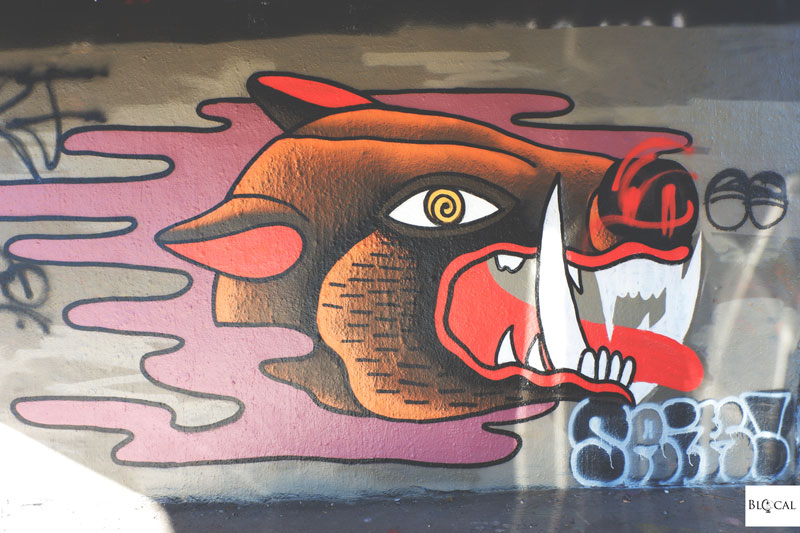 This legal graffiti wall in Prague is a parking lot, so the best time for either painting or taking pictures is at weekends. It's formally open to anybody who wants to paint on it, although on the web I found several threads in which local graffiti writers show how scant a welcome is afforded to foreign artists. I personally think the debate is stupid, but if you decide to paint there it's good to be informed about the situation ;)
Off The Beaten Path Prague
However, the things I liked the most in Prague are those I've seen in between checking out walls. Wandering around the city, I happened to stumble upon several quirky spots that amused me more than the art I was looking for.
Prague's Train Graveyard > Vytopna Zlíchov
Address: Ke Sklárně 2588/4 (Praha 5)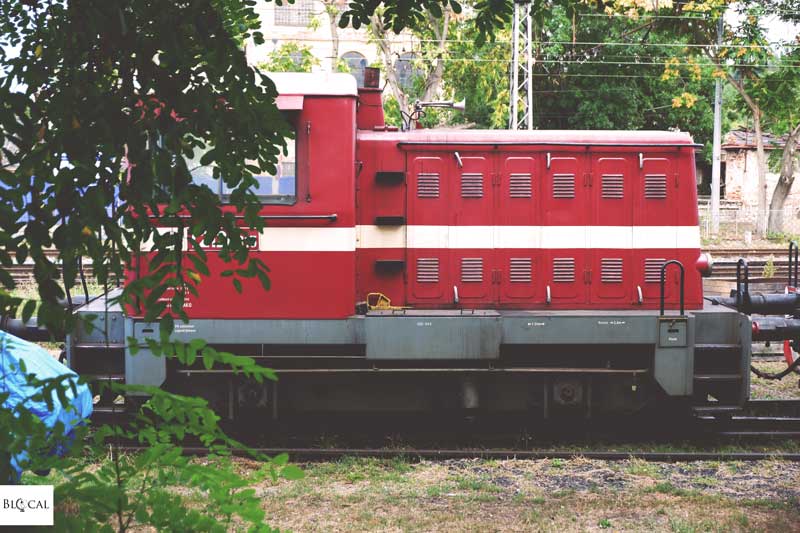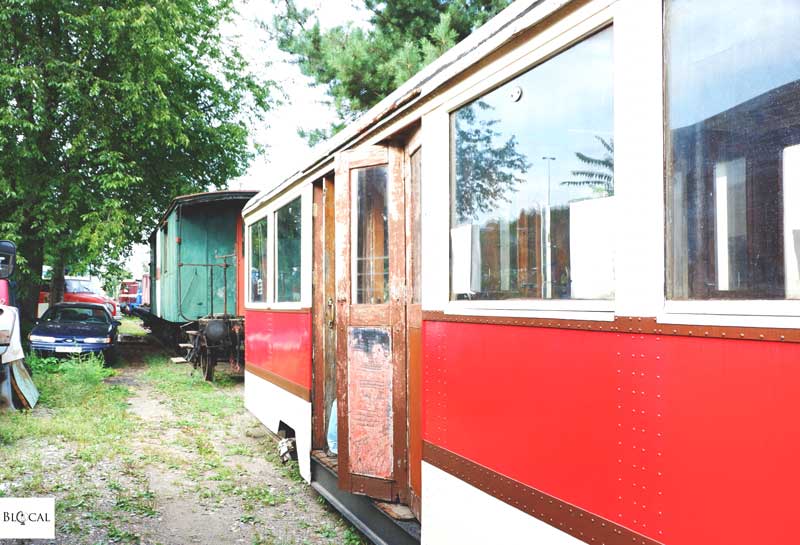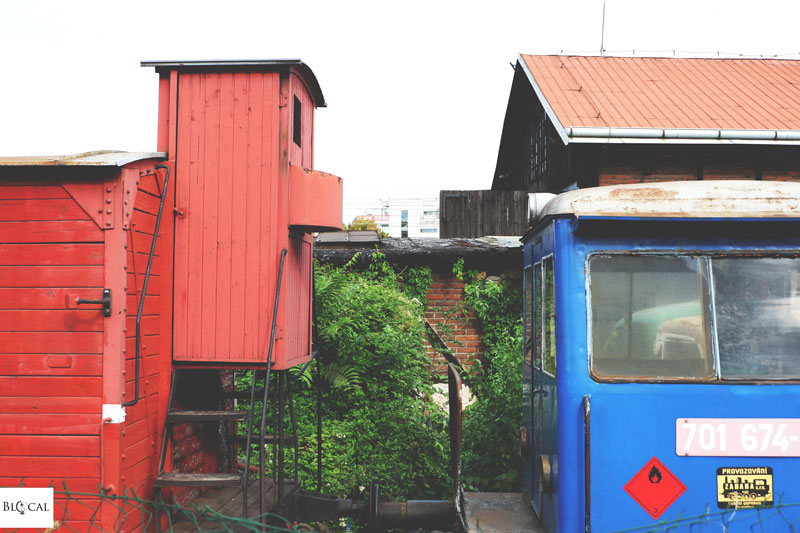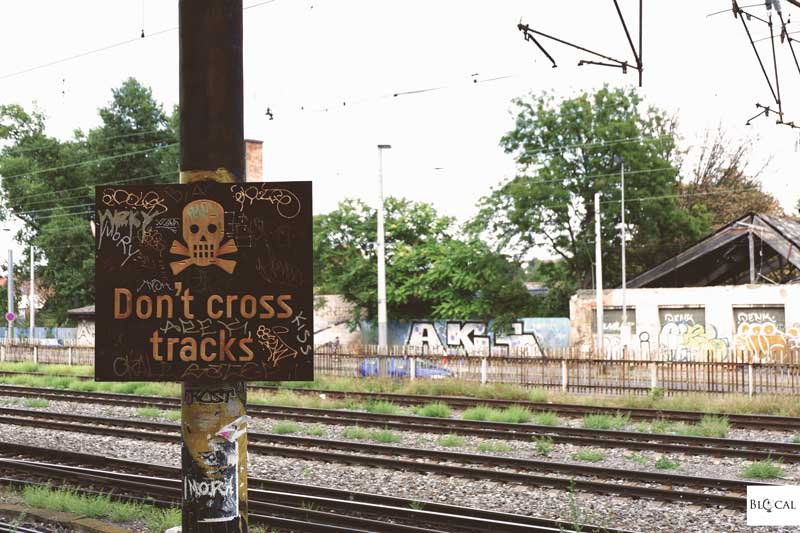 The quirkiest spot was a parking place for historic trains. I couldn't work out whether it was open to the public, so I just sneaked in to take some photos of those fascinating historic wagons and quickly left afterwards.
Back home, I did my homework and found out that this place opens only on special occasions to showcase steam and motor locomotives, tramcars and freight wagons.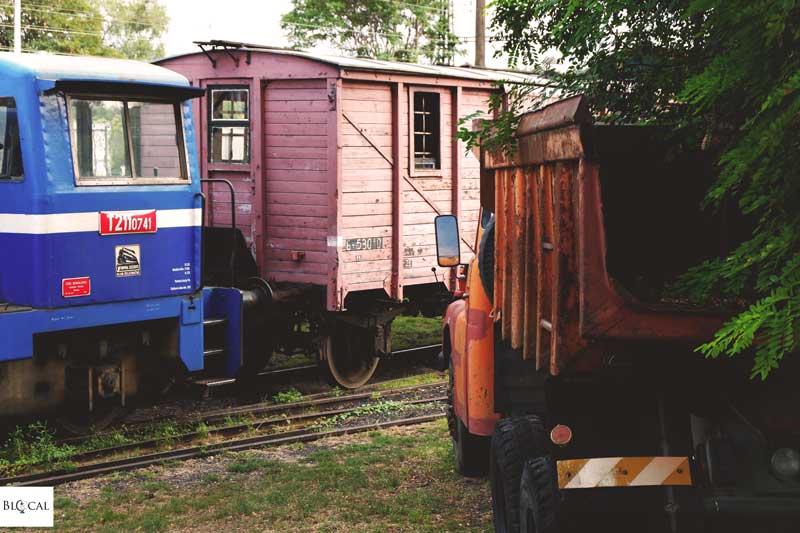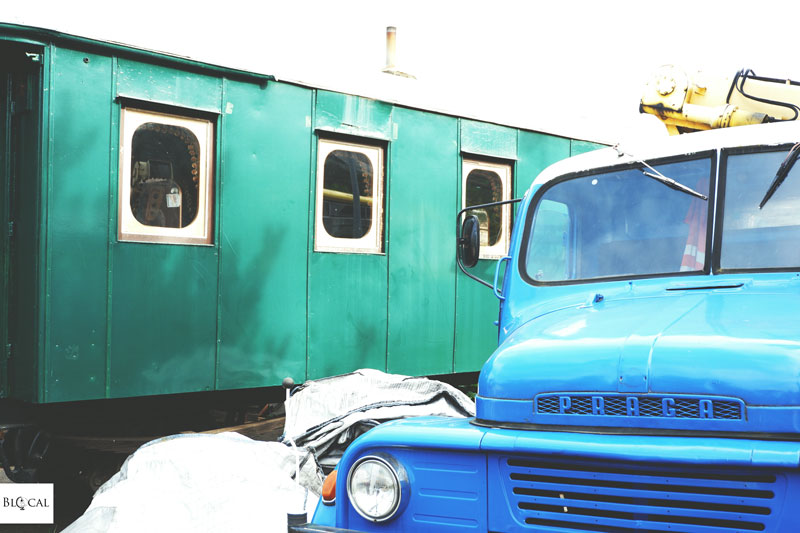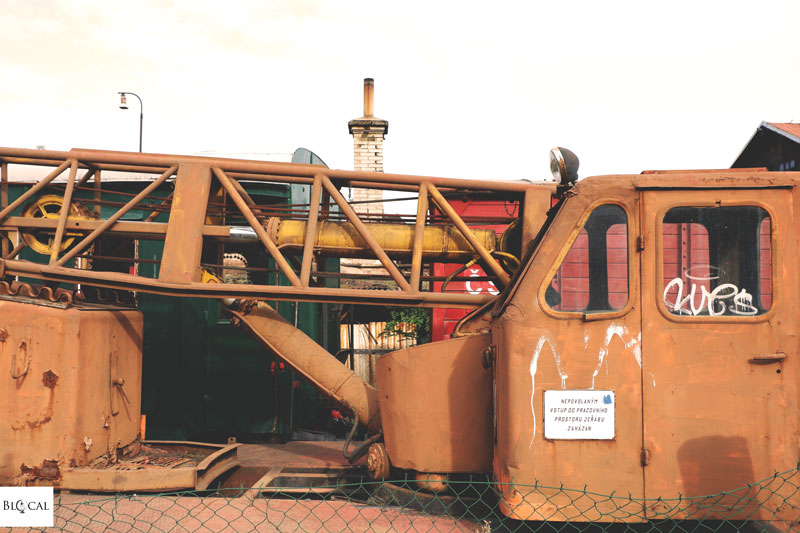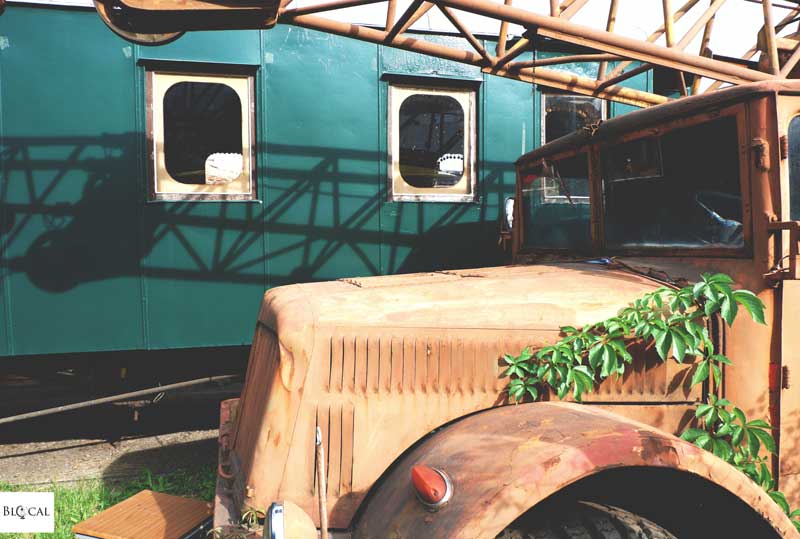 During the rest of the year, they rent historic railway wagons to film crews.
Prague's Art District > Pragovka
Address: Kolbenova 923/34a (Praha 9)
I ventured as far as Praha 9 to explore the abandoned factory Kolbenova, since I knew that several street artists had painted inside it. Sadly, the factory is currently being demolished and there is nothing left to see. So I visited the neighbouring former factory 'Praga', which since 2016 has turned into Prague's art district: Pragovka.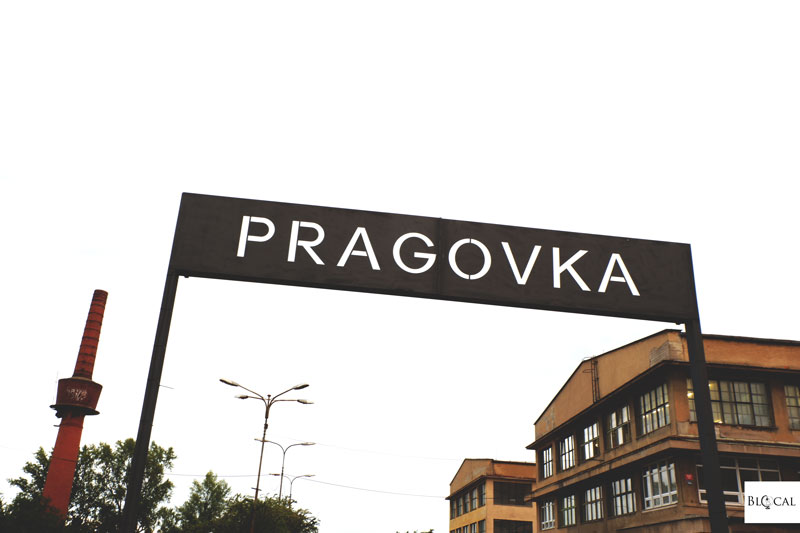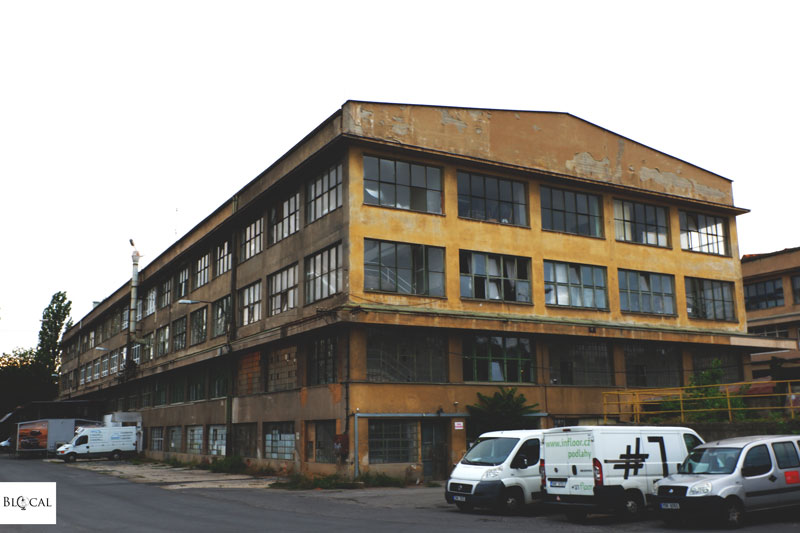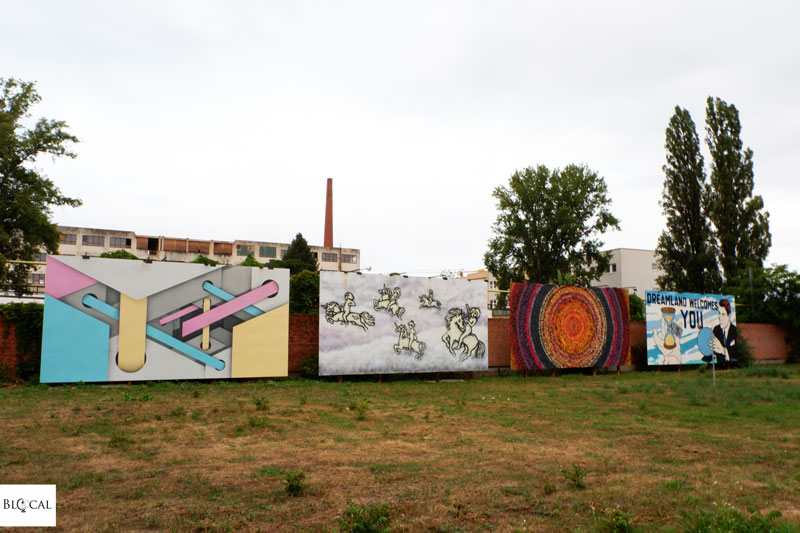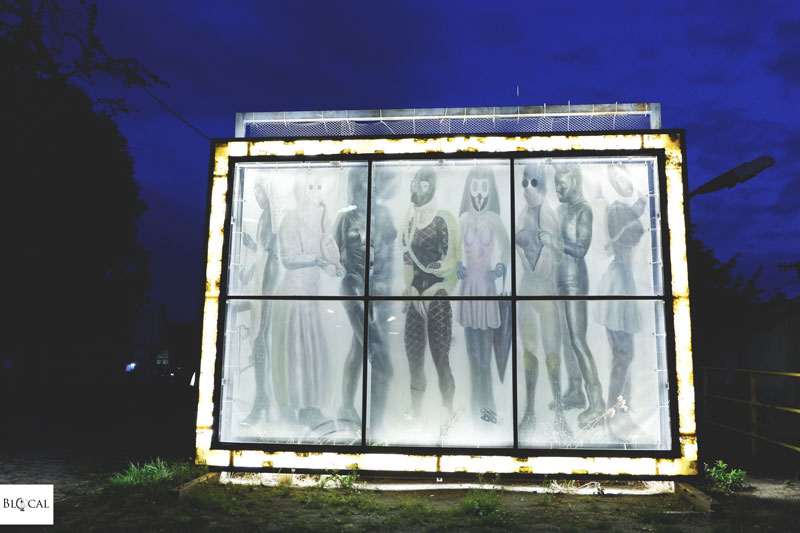 This huge space hosts artist studios, art galleries, exhibition spaces and a café. I was there on Monday so I couldn't visit the current exhibitions, but I could still admire some urban art in the courtyard and have a very local 'Podripsky Summer Ale' at Pragovka's Permanent Beer Fest.
Prague's Art Bookshop > Page Five
Address: Veverkova 5 (Praha 7)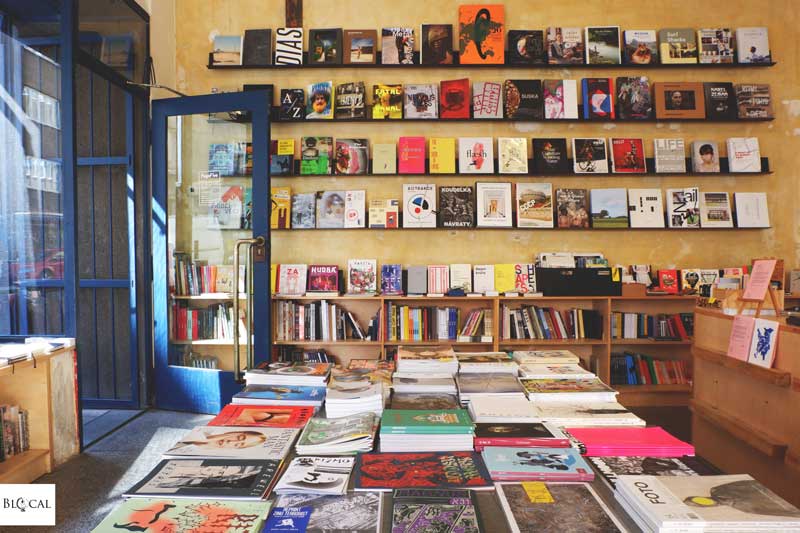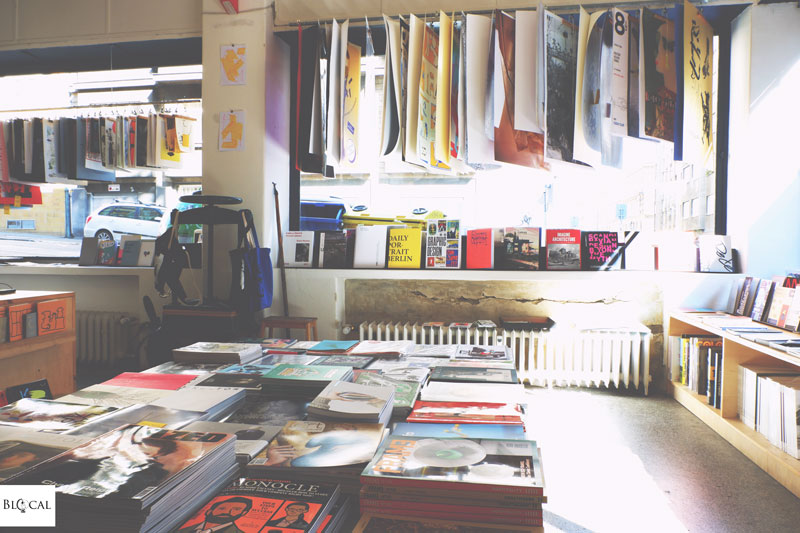 The hip neighbourhood of Holešovice is crowded with independent shops that have an artsy vibe. My favourite is Page Five, which sells art publications, authorial prints and art periodicals, but also sells posters and other art pieces by local young artists.
Where to Eat and Drink in Prague
Beer Garden in Prague > Letná Beer Garden
Address: Letenské Sady (Praha 7)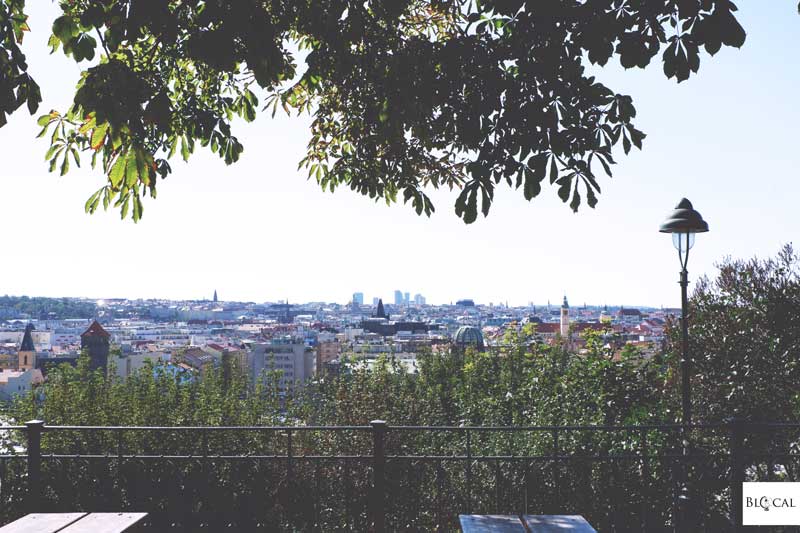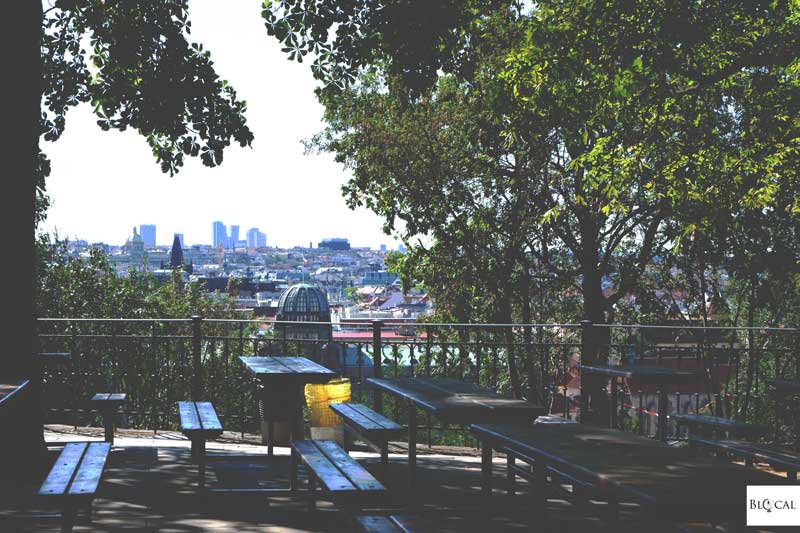 While wandering around the hip area of Praha 7, I stumbled upon a beer garden with the most spectacular view I've ever witnessed. Located on a panoramic terrace inside the Letná Park (Letenské sady), this place has beers, and also serves a small food menu under the dappled shade of tall chestnut trees.
Healthy Restaurant in Prague > Home Kitchen
Address: Kozí 916/5 (Praha 1)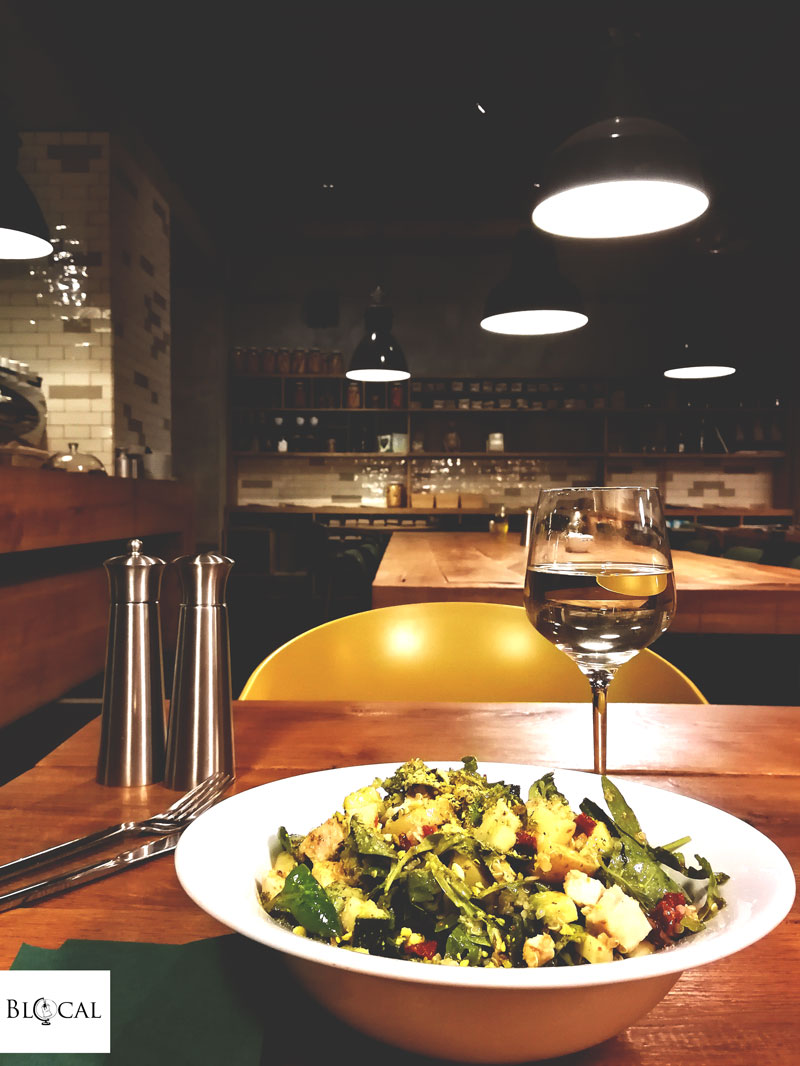 Around Prague there are three bistros and one café presented by the envisioned owners of this small Czech chain. Home Kitchen is an unconventional bistro where the lines between kitchen and restaurant are blurred. The one I visited is characterized by a warm and welcoming rustic look. The meal is made with fresh ingredients and served with bread that is baked there every morning.
Hipster Café in Prague > Kavárna Pod Lipami
Address: Čechova 1 (Praha 7)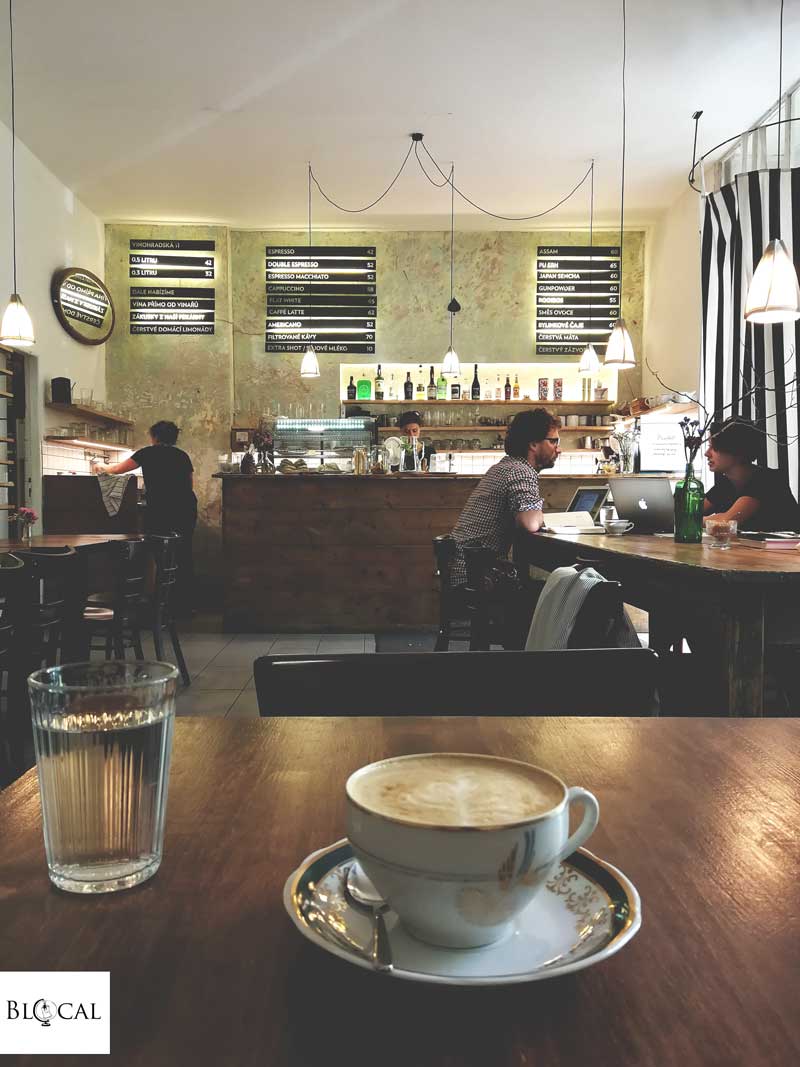 This cosy café is located in my favourite corner in Prague: Letná district, a residential neighbourhood inhabited by students and artists. They serve coffee, homemade cakes and soups for lunch. The place is small but super cute, it's the classic residents' favourite for reading the news or typing on their laptop.
Prague Street Art Map
Plan your trip to Prague with my Prague google map!